Another four-day week because of Easter Monday. The spring is a good time for holidays around here. This year, we are having a cold, windy spring by Spanish standards. Normally by early April the afternoon highs should be approaching 25-30 degrees C, but this year it has been more like 20, and with lots of wind. March also has been more rainy than usual, at least it felt this way.
14_1
I start with a couple of cycling pictures. The harbour in Santa Pola is one of my usual places for a 5 minute break: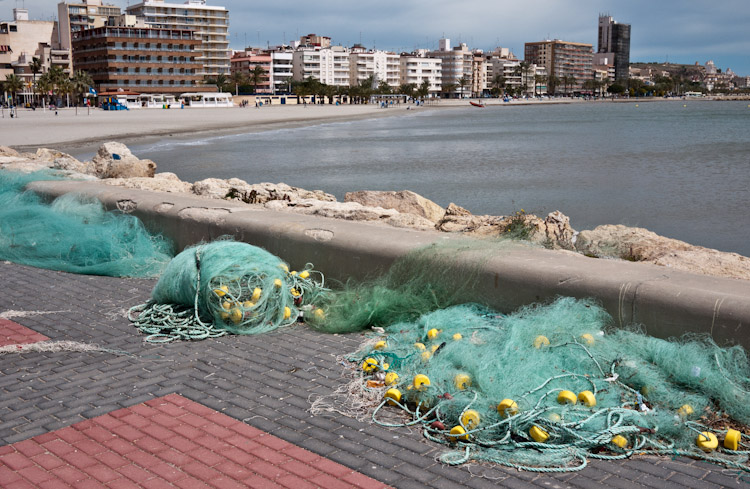 14_2
During the same ride, the wind was really blowing: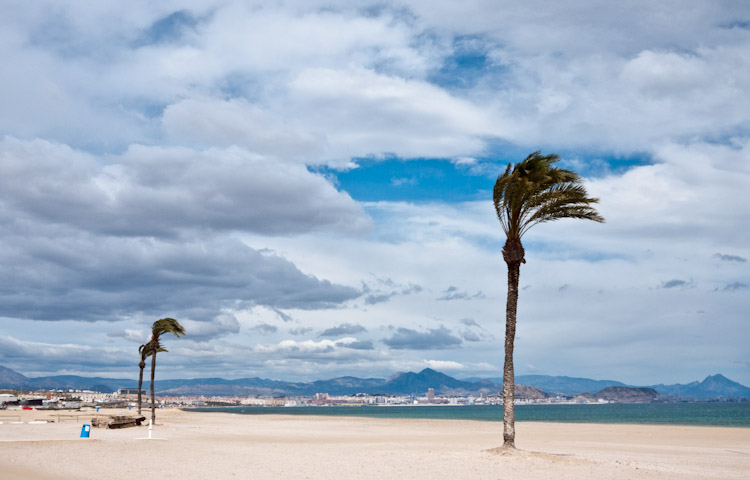 This year, I did not get to see much of Semana Santa, partly because we spent several days leading up to Easter away in the mountains. But my son and I did go to the centre on Easter Sunday to have a look at the culmination of the celebrations.
14_3
Easter Sunday is of course the celebration of the resurrection, and there are two processions that day, one with the resurrected Jesus: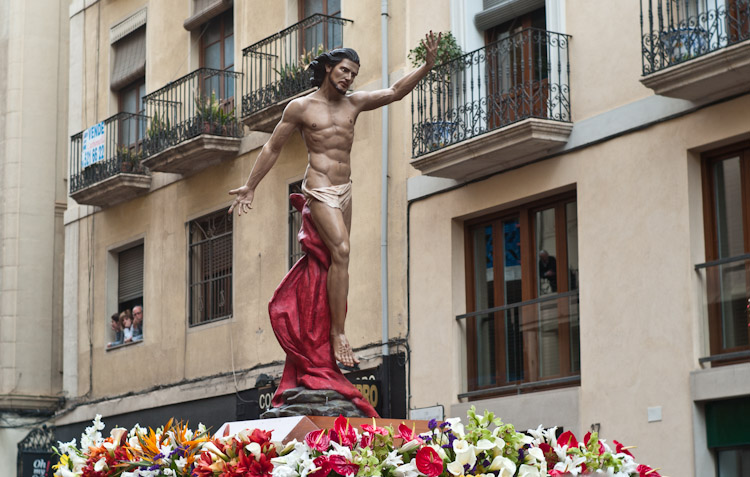 14_4
From another church comes the procession of the Virgin Mary celebrating the resurrection, Virgen de la Alegría: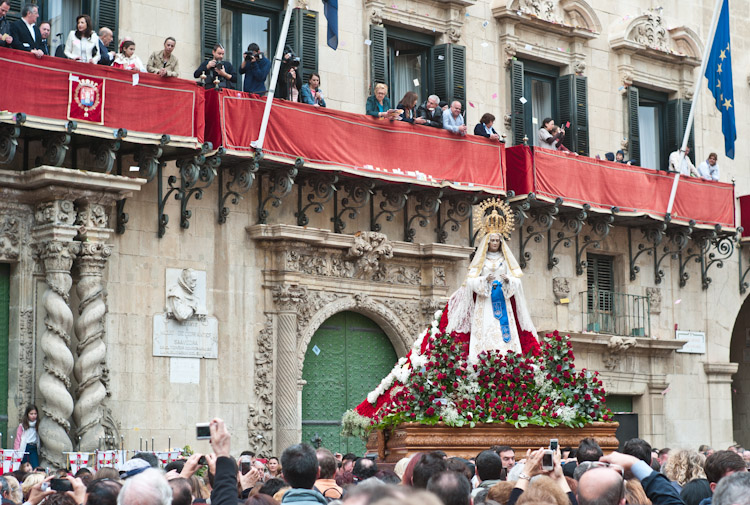 14_5
The two processions meet in front of Alicante's city hall, while the local dignitaries shower the crowds below with handbills with pictures of saints and the like: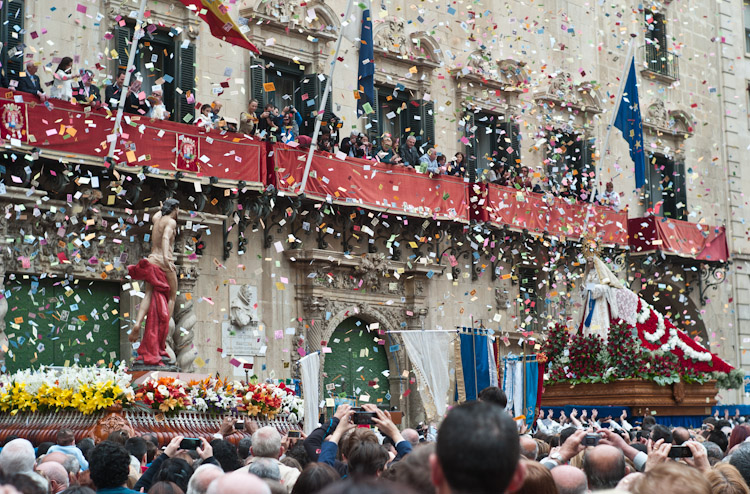 14_6
Especially children try to catch the papers: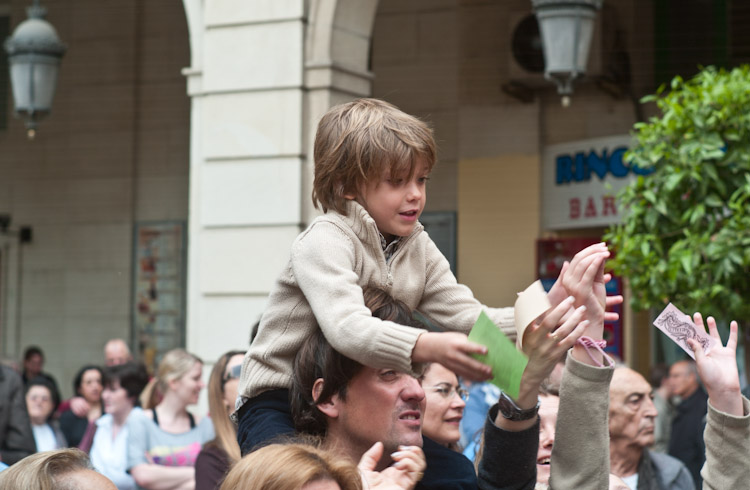 14_7
After some bla-bla from the balcony of the city hall, the two processions return to their respective churches. I like the Semana Santa because you get really close to the costaleros: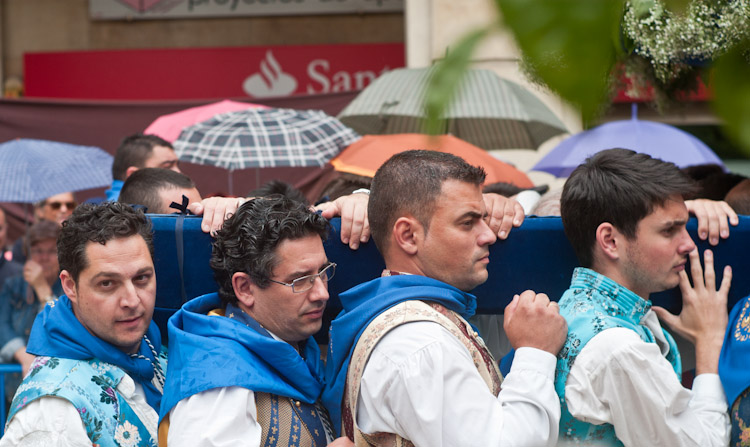 14_8
One of the things I admire about these processions is the discipline, coordination and planning that is required to carry the heavy statues in the narrow streets, among crowds. And the costaleros and not just men:

14_9
There are also marching bands, of course: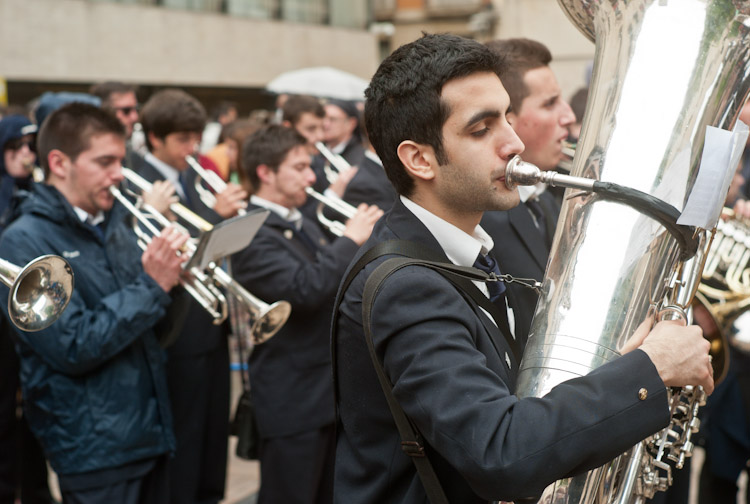 14_10
As is clear from this image, the weather was not the best this Easter Sunday: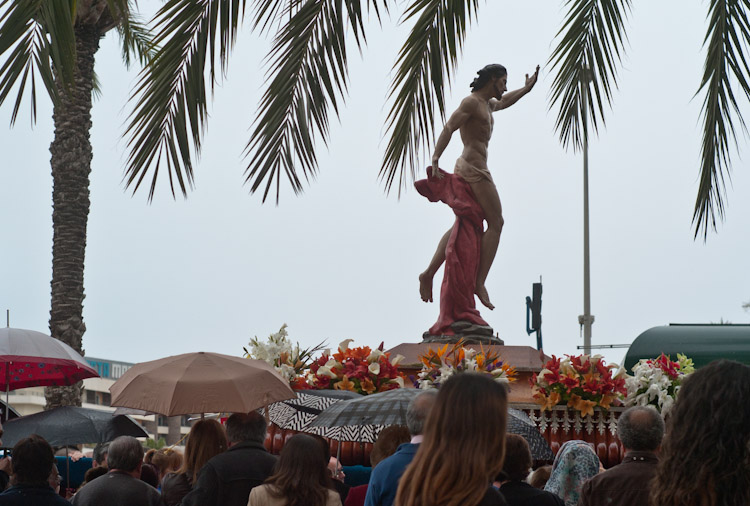 14_11
My son enjoyed his last week of vacation here. We spent a lot of time watching football together with Taco: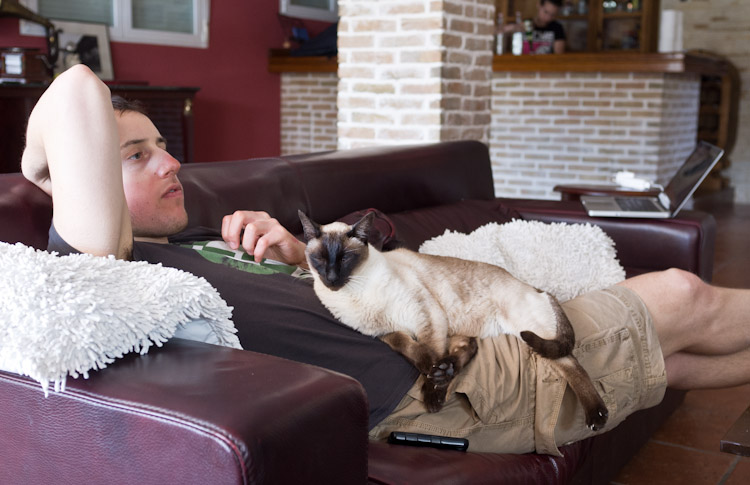 14_12
In mid-week, my son and I went to have lunch at Hostal Maruja south of Santa Pola, the place for some of the best seafood in the region: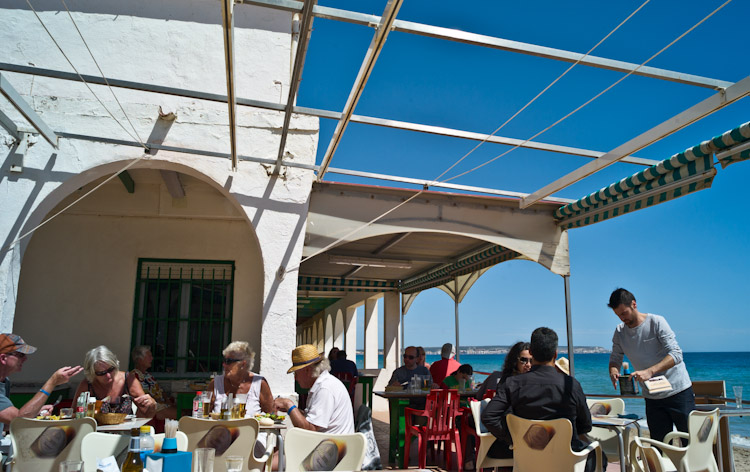 14_13
One of the attraction of eating at Hostal Maruja is that you are basically sitting on the beach. The good weather was enjoyed by the young…: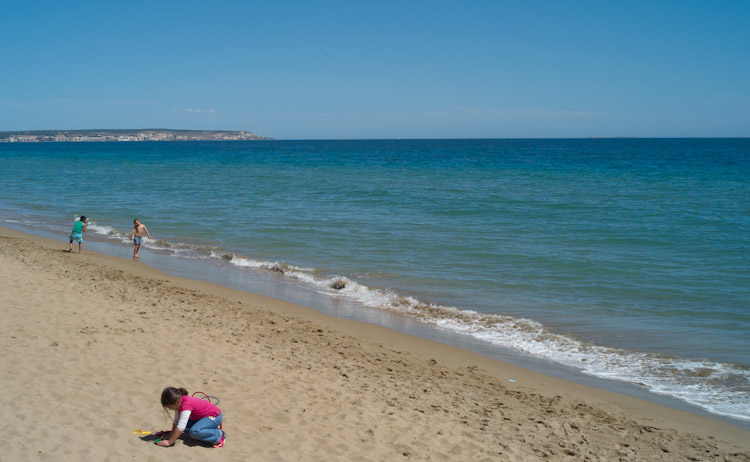 14_14
…and not so young: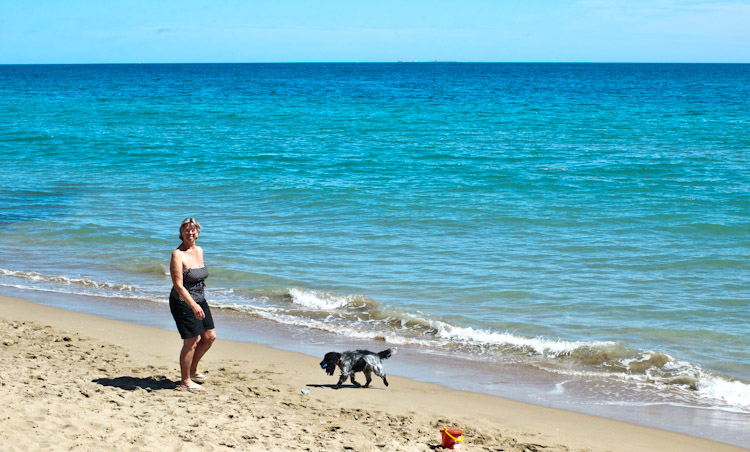 14_15
Towards the end of the week, we had some more rain: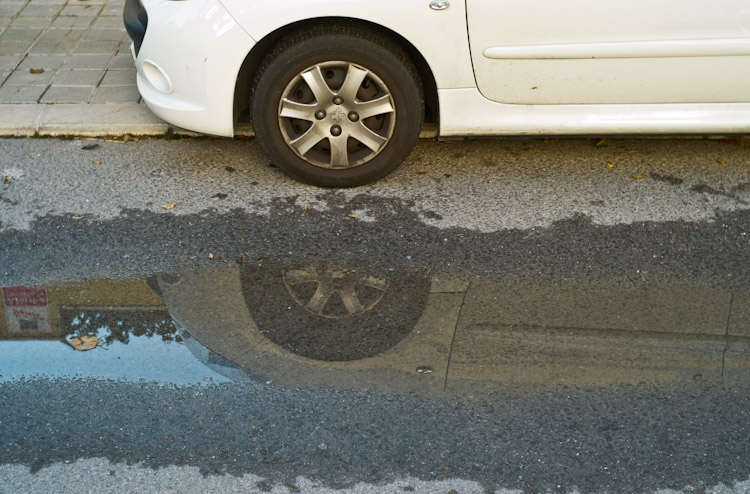 14_16
When we have stormy weather, various poultry from the golf course seeks shelter in our subdivision. The birds are actually a nuisance, since they shit all over the place: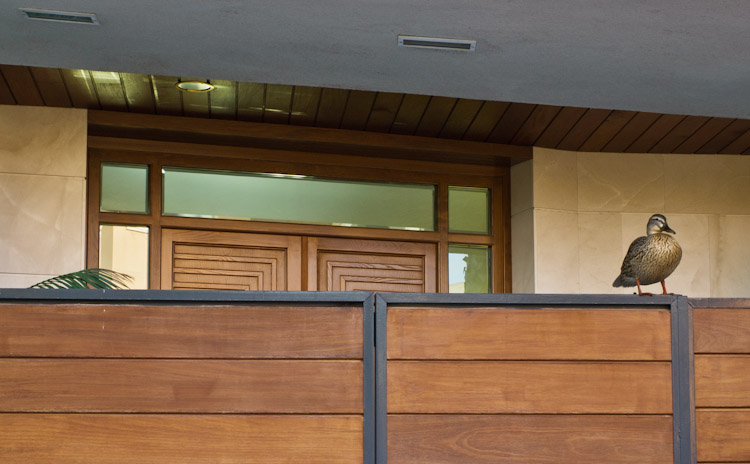 14_17
But after the storm comes the rainbow:

14_18
On Saturday morning, my son and I went to the Mercado Central to buy some tuna steaks and other supplies. While waiting our turn, I watched the fishmonger filet a fish for a customer. This is the way to buy seafood. Not synthetic plastic-wrapped filets of uncertain provenance, but proper fish: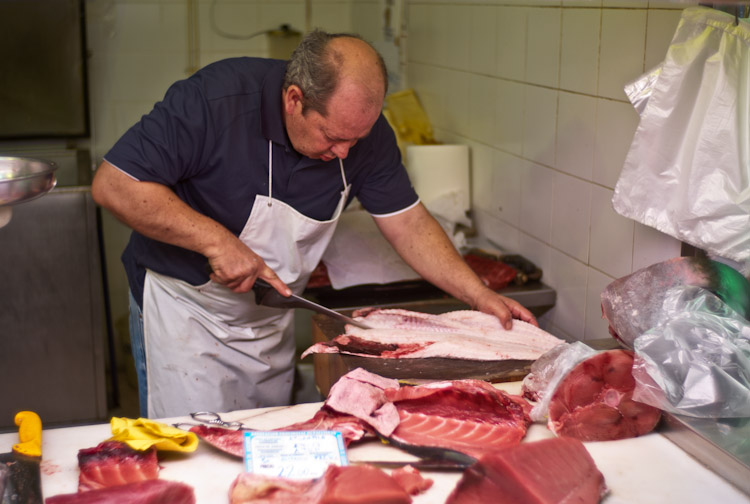 14_19
After we bought our fish, we went for the veggies: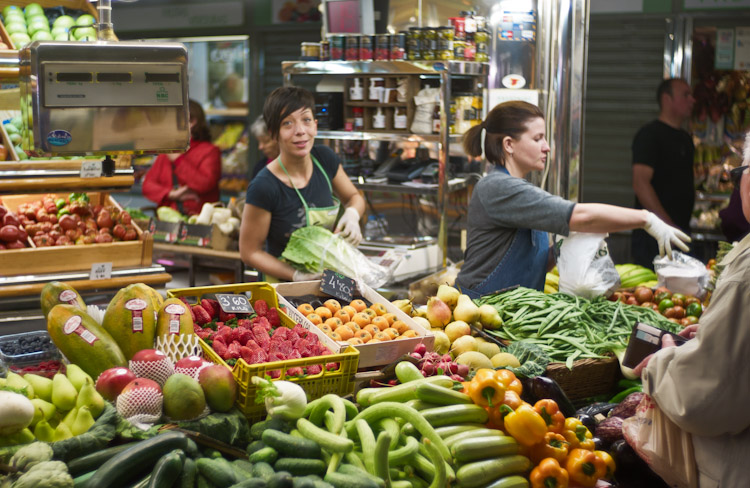 14_20
And finally, we bought some flowers for my wife: