Most of this week's pictures are "leftovers" from the trip to Seville Monday and Tuesday, i.e. pictures that I did not feel fit into the gallery I have created here. But there are also some images from my daily goings-on here in Alicante.
Main
This is how I like to enjoy the beach–cycle the couple of km down to the promenade, plant myself at a table and watch the human traffic while enjoying this: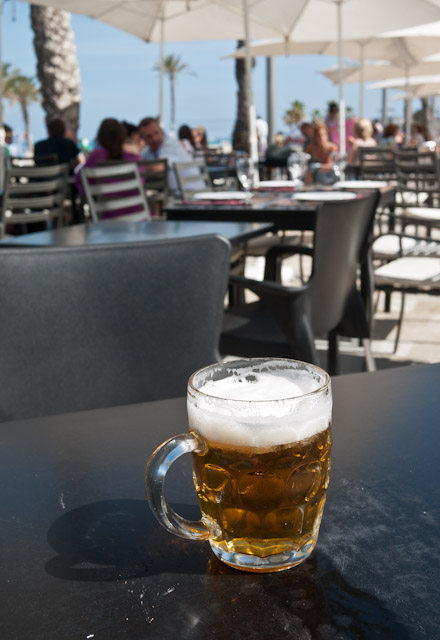 Alternates:
Alternate 1
This is the bar that provided me with the refreshment in the above picture: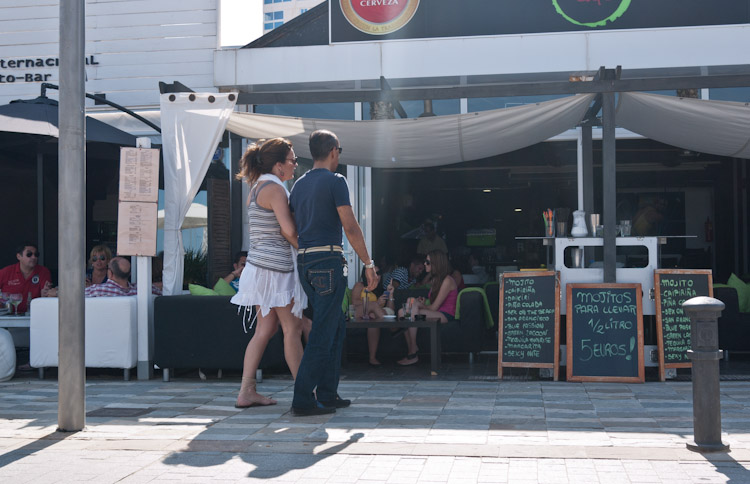 Alternate 2
Morning in my neighbourhood. The lady at the bakery is setting up for breakfast customers: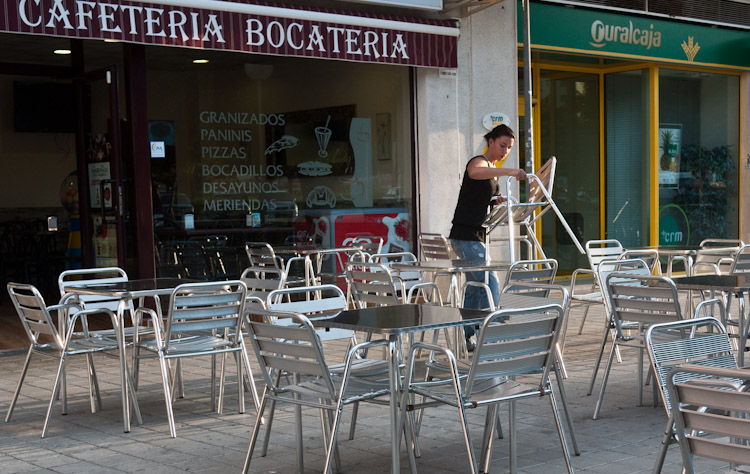 Alternate 3
And now to Seville. Puente de Triana at dawn, one of my favourite sights in this city: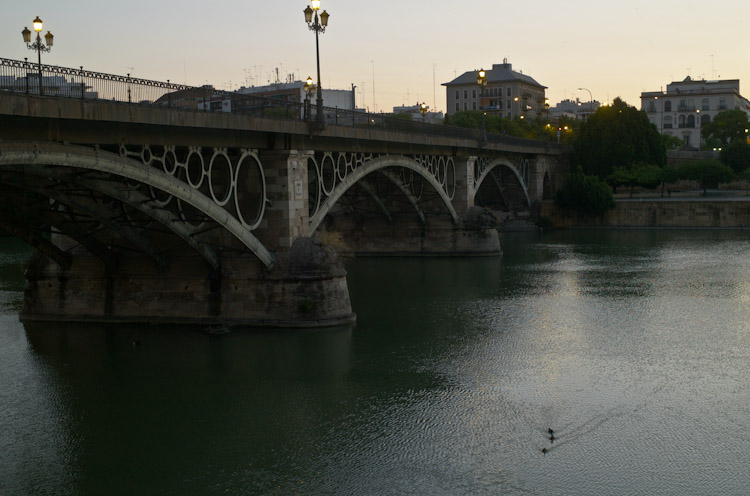 Alternate 4
Phone call under the orange tree: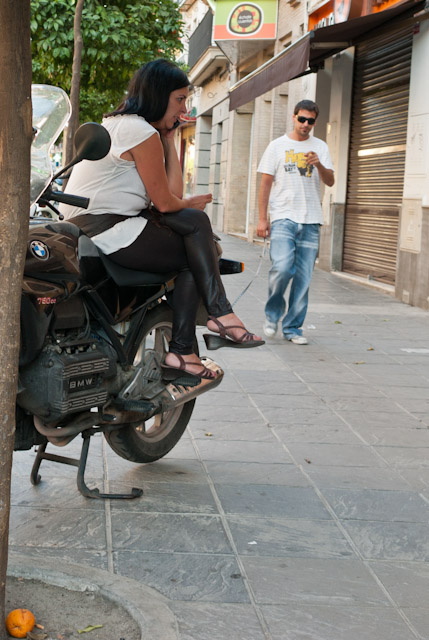 Alternate 5
This is an image I really hesitated about including. It is soft due to camera shake, but on the other hand it is a very good illustration of daily life in Triana, so it makes the weekly blog despite its technical deficiencies: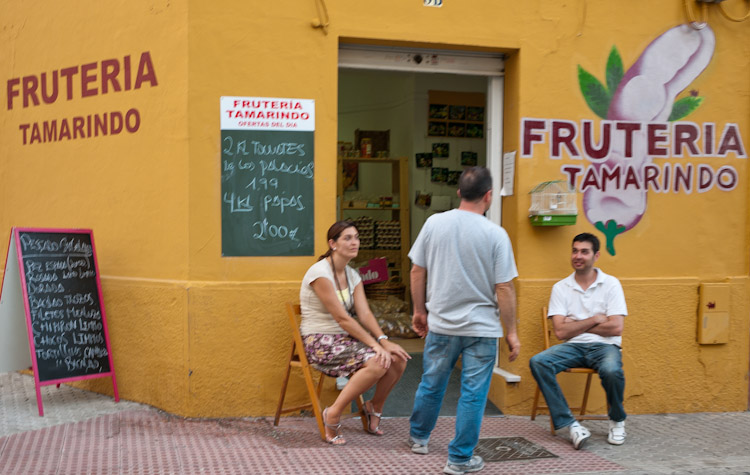 Alternate 6
Seville is a noisy city (actually, Spain is a noisy country). Here, someone must truly despair: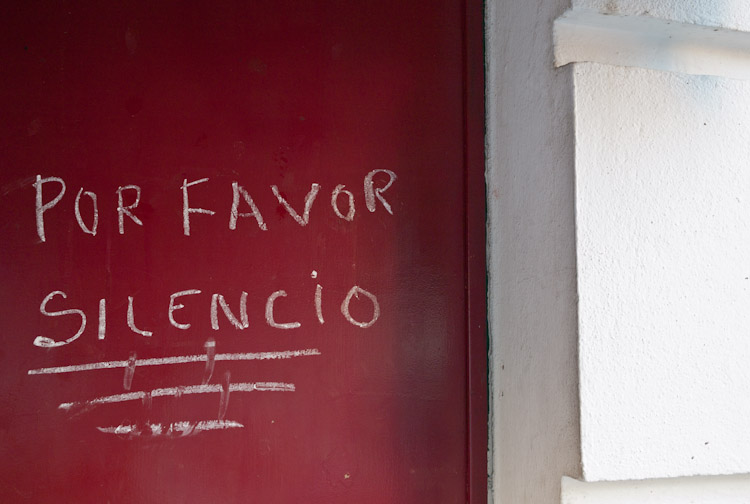 Alternate 7
Bike repair on the shore of the Guadalquivir river: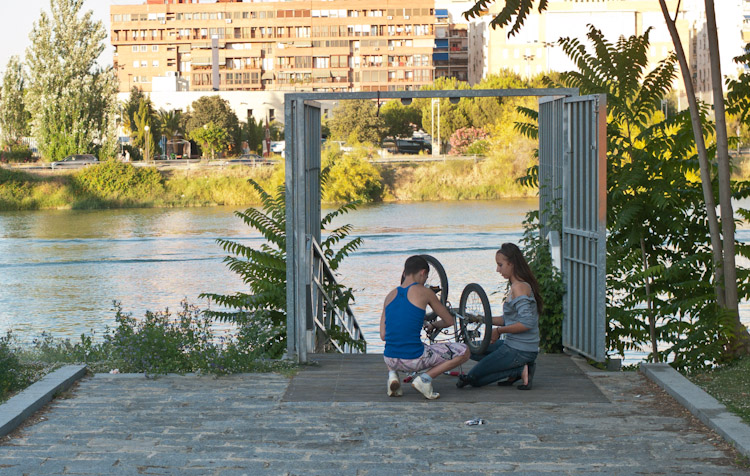 Alternate 8
Dinner discussion: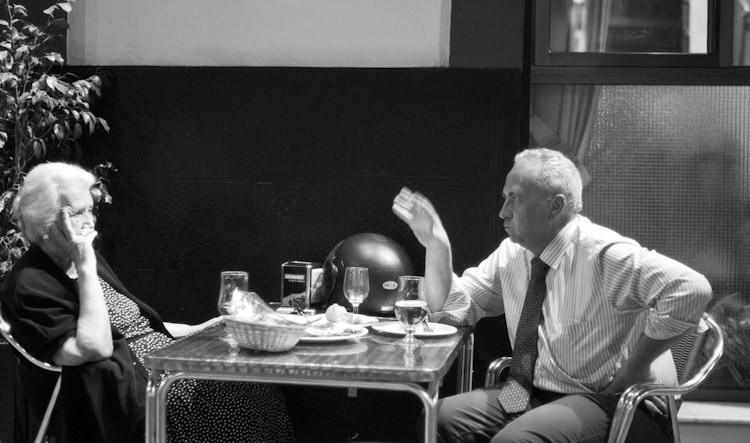 Alternate 9
Photographing each other…: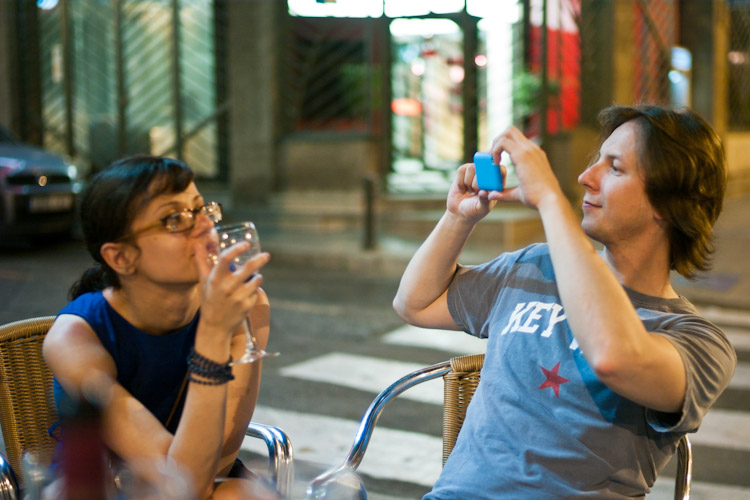 Alternate 10
…and chimping together: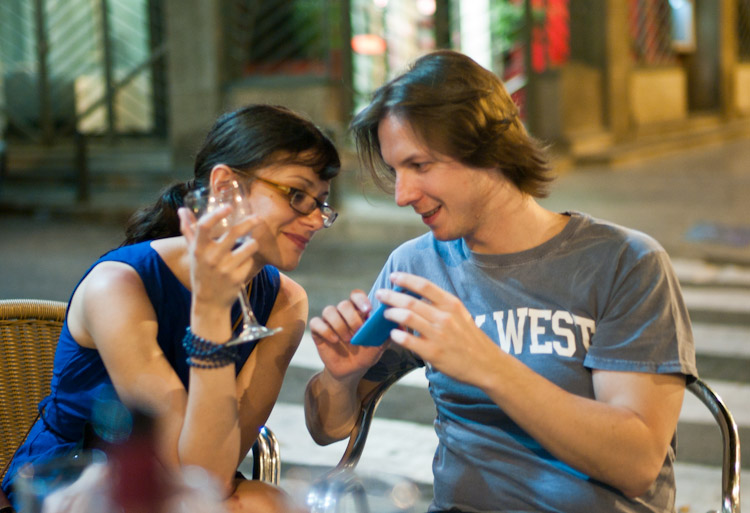 Alternate 11
Morning fuel: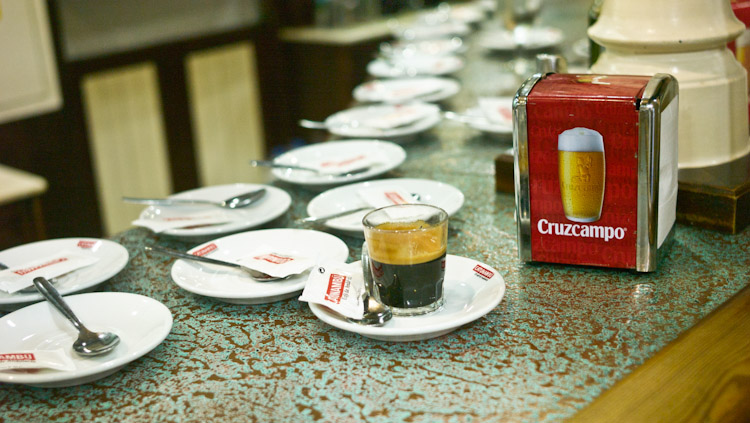 Alternate 12
Posters against violence against woman (left) and exploitation (right). The one on the left is a play on words. "Amo" as noun means "owner"; as a verb, it means "I love". So the text could be translated as "I love you does not equal I own you". The one on the right says "you enter as a client, you leave as an accomplice" (referring to human trafficking):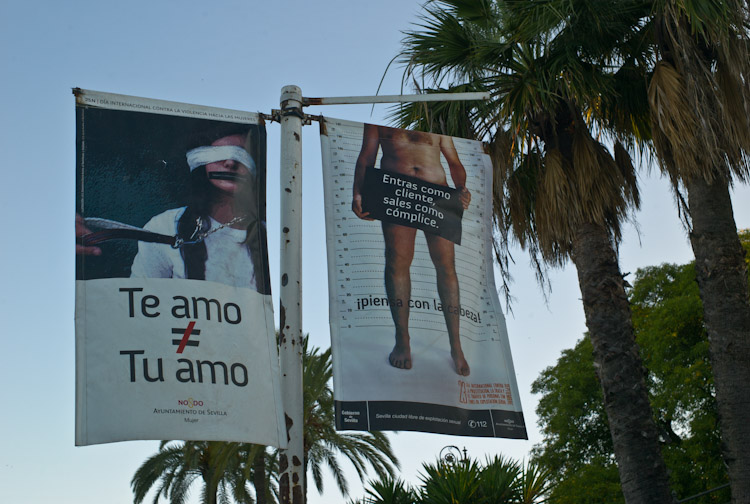 Alternate 13
Video installation at the Andalucía Centre for Contemporary Art: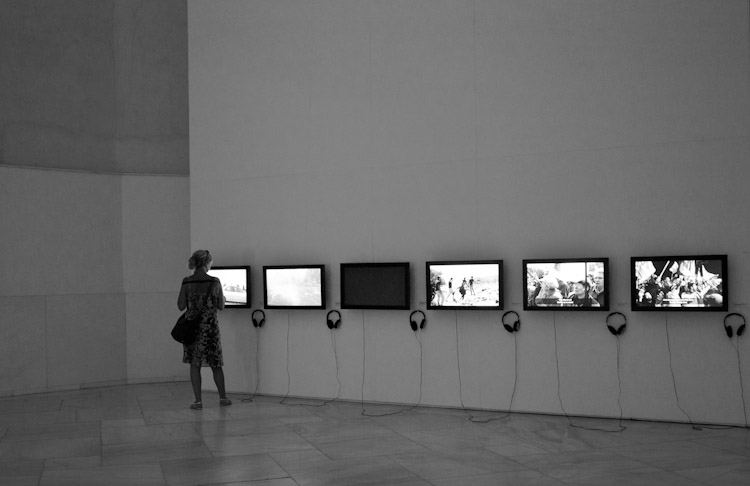 Alternate 14
Another installation, a combination of video and wooden dolls depicting serious news events from the recent past. Notice the guard in the background, having some difficulty staying awake: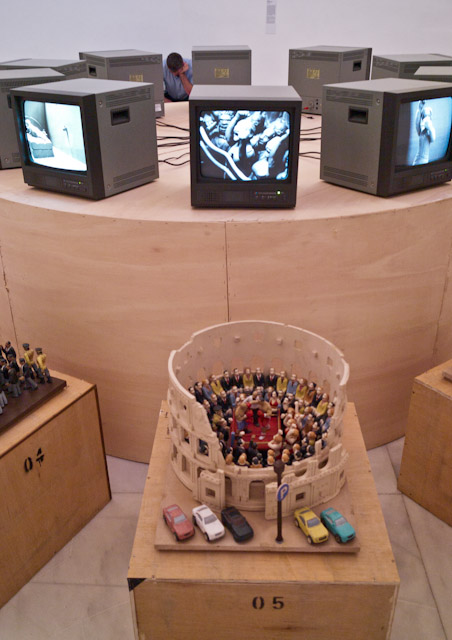 Alternate 15
Short documentary, insinuating that Italian film director Pier Paolo Pasolini was assassinated in 1975 at the behest of the Italian establishment: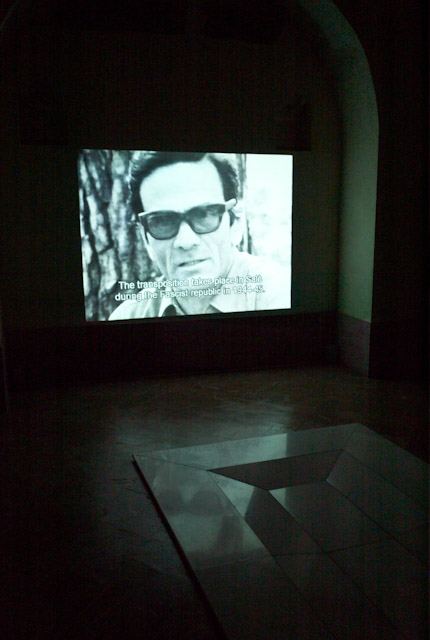 Alternate 16
"Fear eats all souls", an installation composed of German newspapers covering the Lehman Brothers collapse in 2008: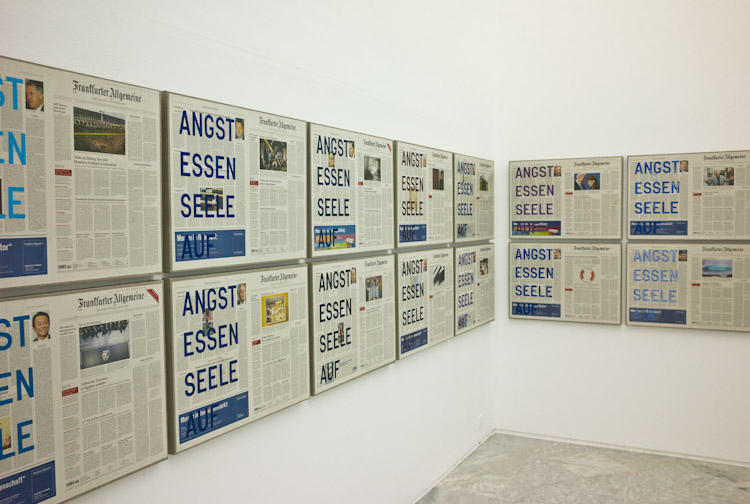 Alternate 17
Editorial drawing by "El Roto" in the El País newspaper. The text says, "We were afraid that the communists would destroy capitalism, but now it looks like the brokers are doing it":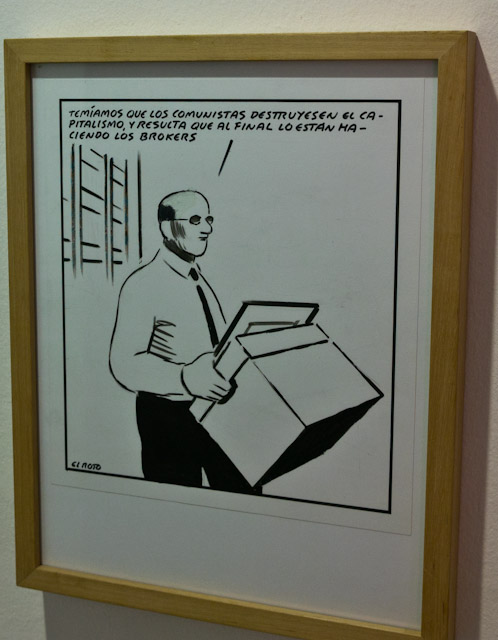 Back to Alicante for the last few images.
Alternate 18
I rarely photograph flowers, but this is a special cactus. It belonged to my mother who loved plants. When she died 10 years ago, I brought it with me from Copenhagen to Zurich (where I lived at the time). Since then, this cactus has followed me to the Netherlands and most recently to Spain. It really thrives in the climate here, and about twice a year it blooms for a few days. Every time I see it, I imagine that my mother is talking to me through her favourite plant. I call it the miracle of cactus: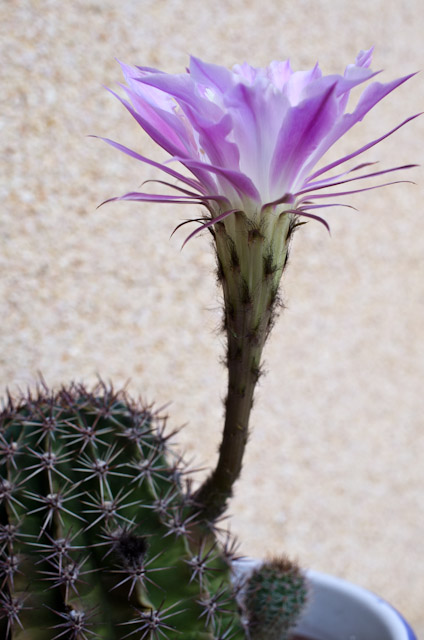 Alternate 19
And now I have a proper macro lens with which to photograph it:

Alternate 20
Our neighbourhood, reflected in a Harley: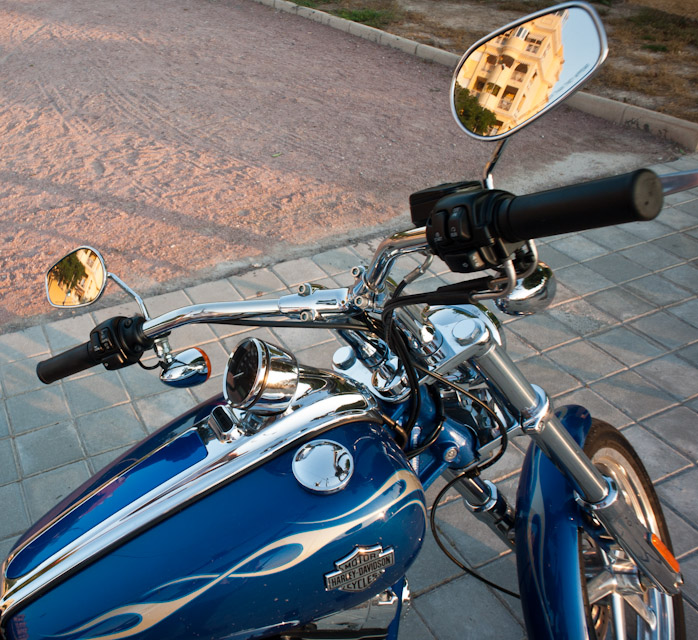 Alternate 21
The last wine tasting at work before the summer break. This is Martina Pariente, who, together with her mother, runs Bodegas José Pariente in Valladolid. In contrast to many other producers we see, this bodega is new, started only in 1998, in a region where many villagers makes their own wine. It is the first bodega in Spain started by a woman: