Week 36 had two major events: on Sunday I cycled up to Benidorm and back, about 85km in the heat. And on Wednesday I flew to Brussels to attend a conference at the Université Libre. These two events provide the images for the week.
36_1
On the way to Benidorm, I stopped at the harbour of El Campello. When I started cycling in September 2009, I needed to stop there for a rest. Now I can go 50-70 km without stopping, so this stop was just to have a look: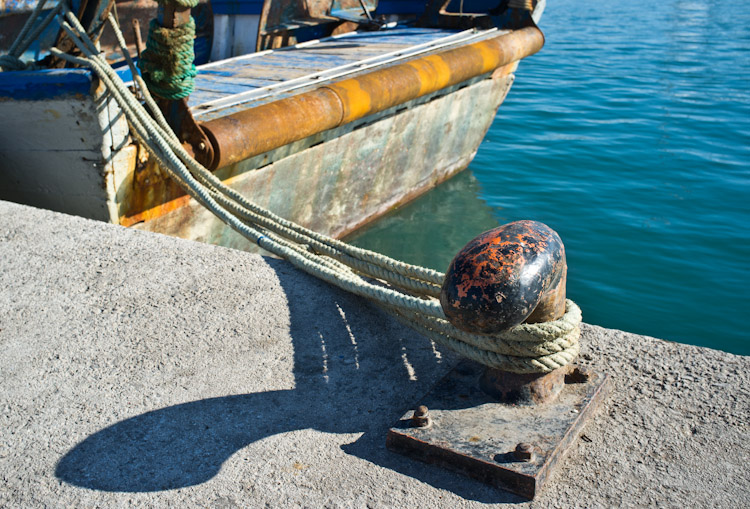 36_2
A short rest stop along the N332, the old Valencia road: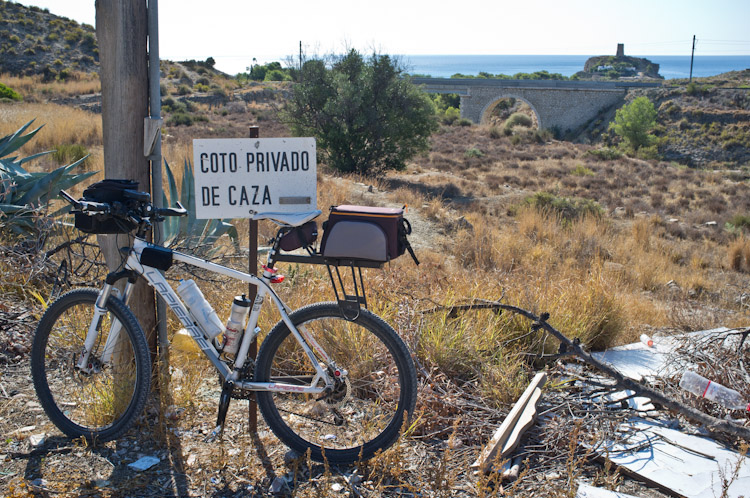 36_3
After cycling about 40 km, the view of Benidorm unfolded before me: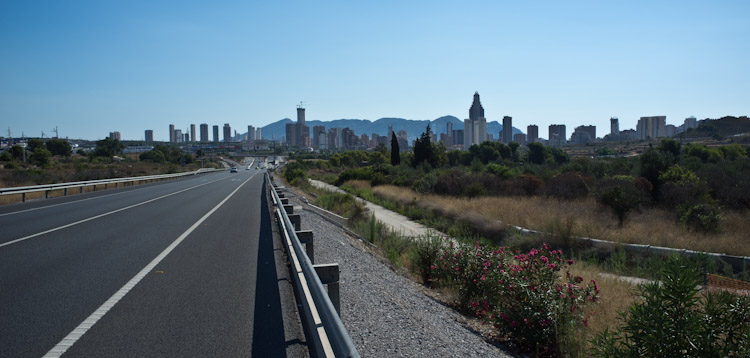 36_4
The beach promenade in Benidorm has been spiffed up recently, probably because the Vuelta a España started here this year:

36_5
Traditional Benidorm cuisine: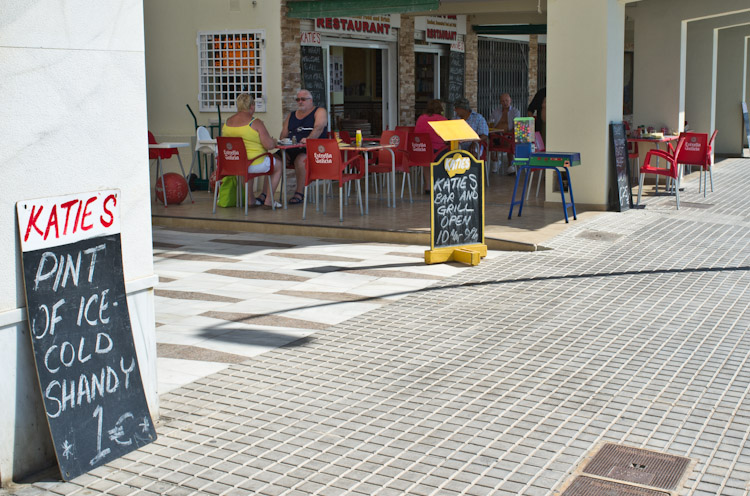 36_6
The sign refers to fresh water, nowhere to be seen: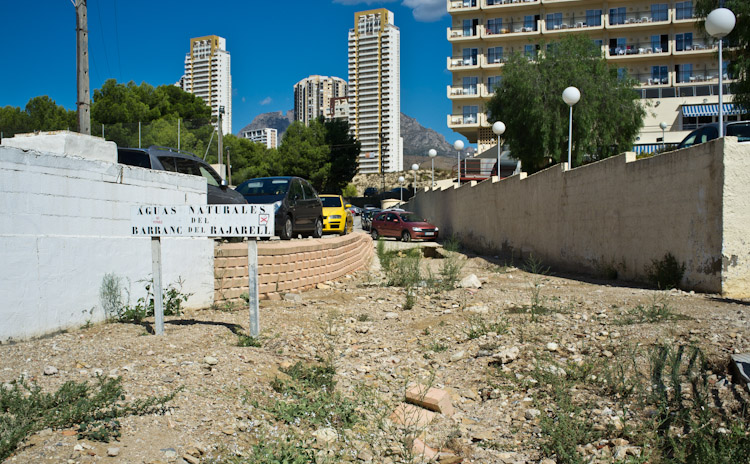 36_7
The beach was crowded indeed: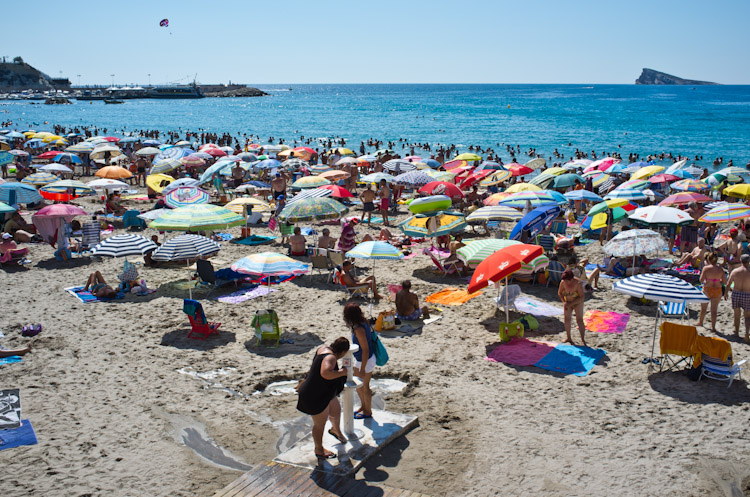 36_8
One nice aspect of bicycle touring is that you move slower and notice more things. It is also easier to stop and take pictures. This house, for sale, can best be described as a "fixer-upper":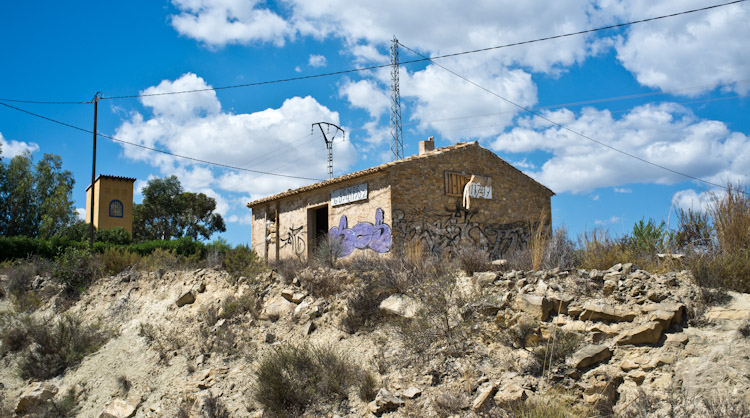 36_9
A restaurant along the Carretera de Valencia has bitten the dust: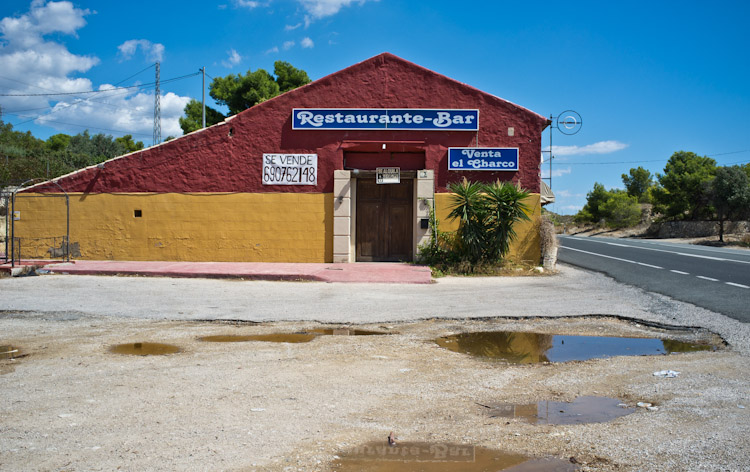 The rest of this week's blog consists of pictures from my trip to Brussels.
36_10
My routing was Alicante-Madrid-Brussels. This is the departure hall at Madrid's Barajas airport: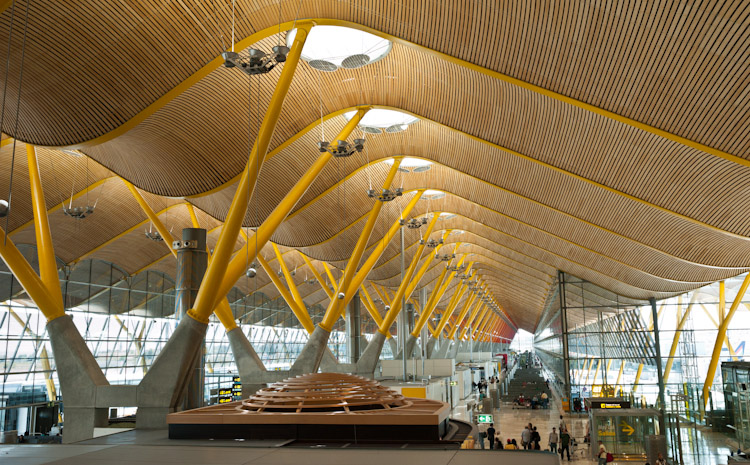 36_11
Sleepy couple in the VIP lounge: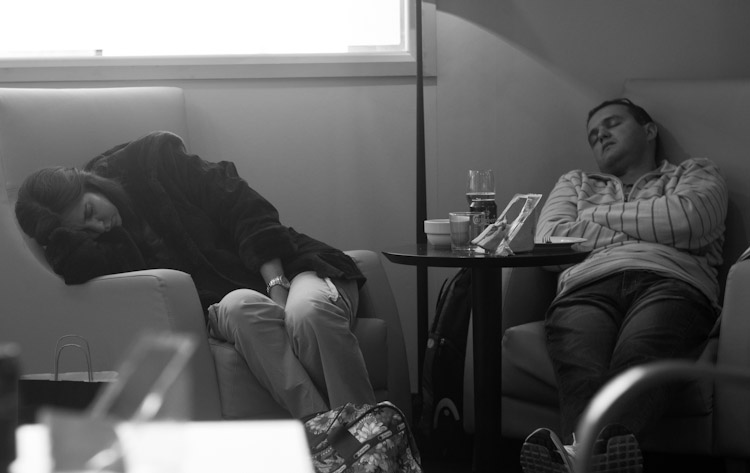 36_12
My first order of business in Brussels was to check into my hotel. Next up was a visit to the Poechenellekelder, an important beer temple near Mannekin Pis: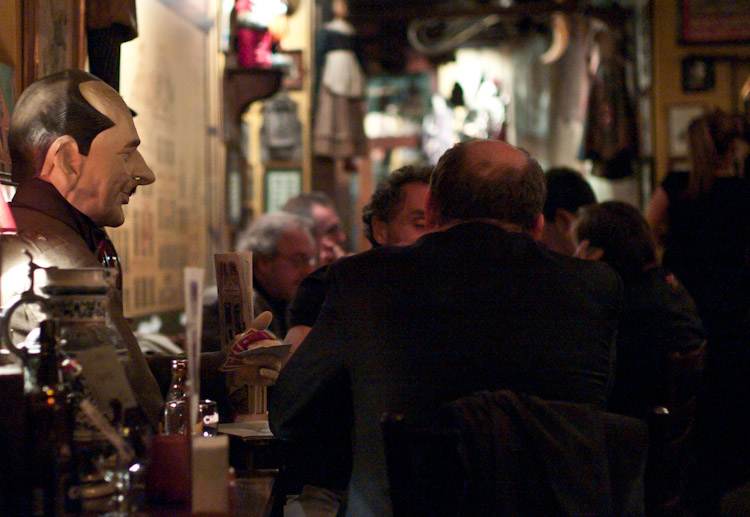 36_13
Charming couple at the Poechenellekelder: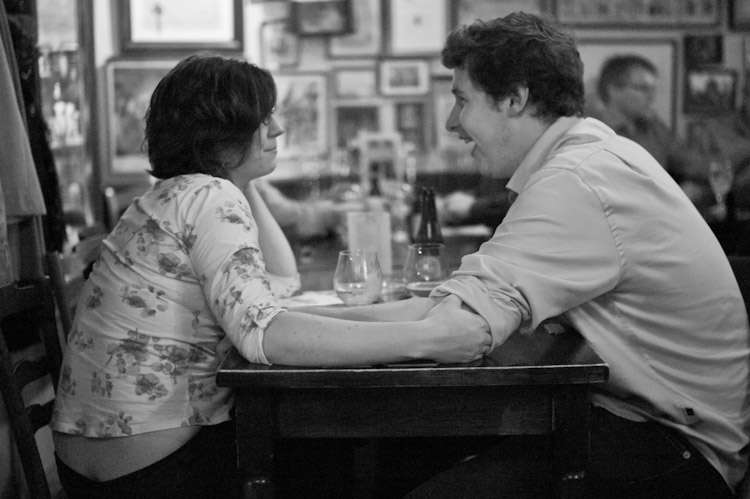 36_14
Smoke break: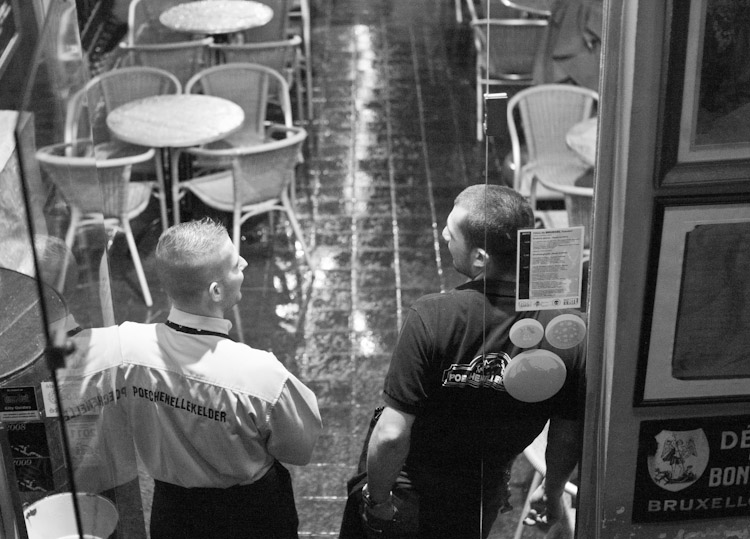 36_15
"Head in the stars, feet in the shit":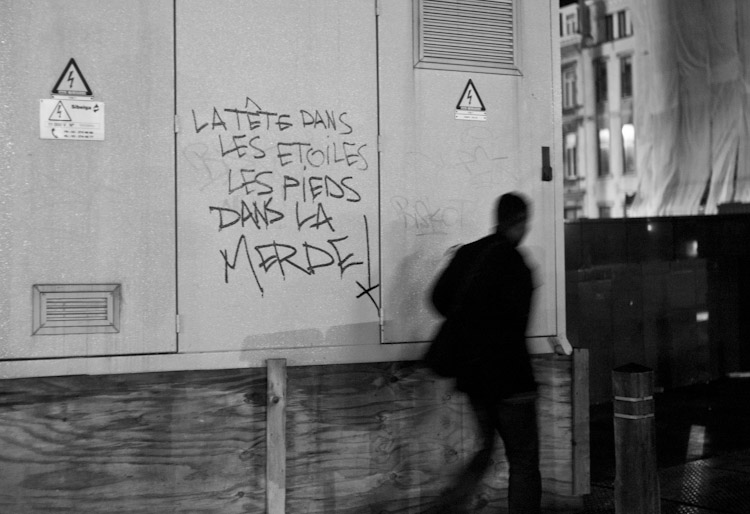 36_16
Two economists looking for directions: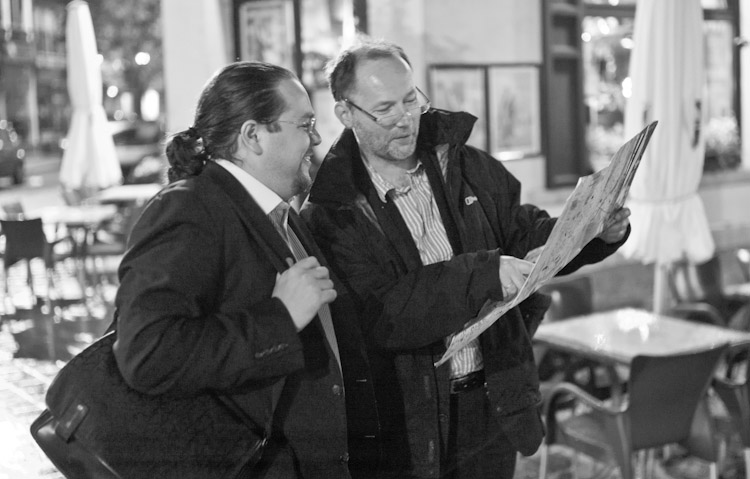 36_17
Pedestrian crossing, Avenue Louise: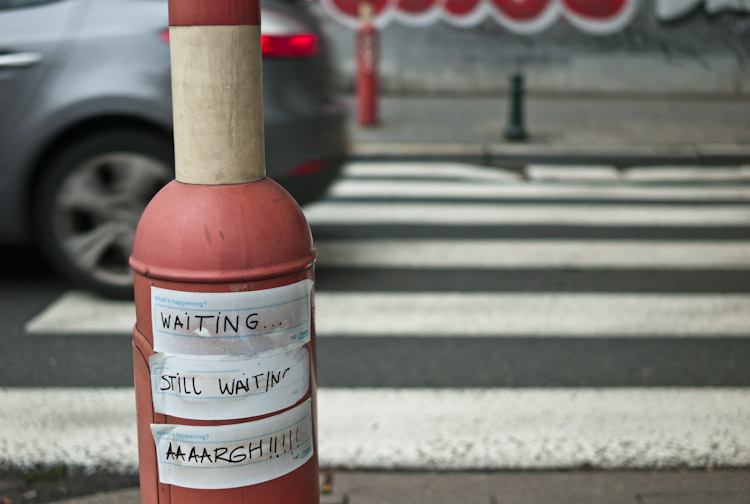 36_18
Friday night, after the conference ended, I went to have dinner at the restaurant 't Kelderke on Grand' Place. It is THE place to go for traditional Belgian food:

36_19
This is the kind of food you eat at 't Kelderke. Stoemp with boudins: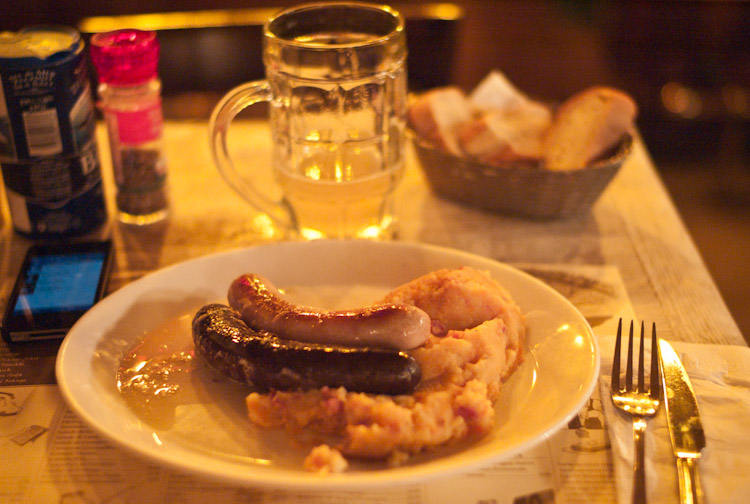 36_20
Tourists on Grand' Place: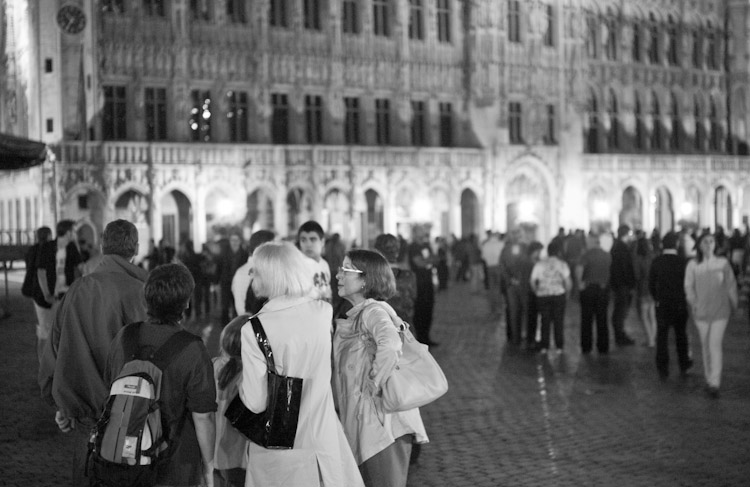 36_21
Cyclist with interesting hair, Avenue Louise: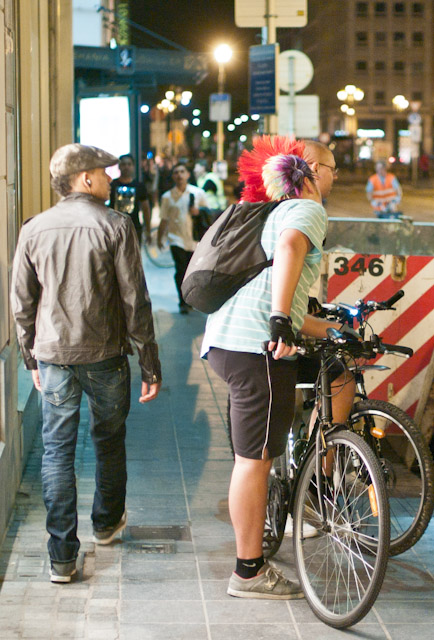 36_22
Brilliant marketing. The theatre banner says "all our shows are in 3D":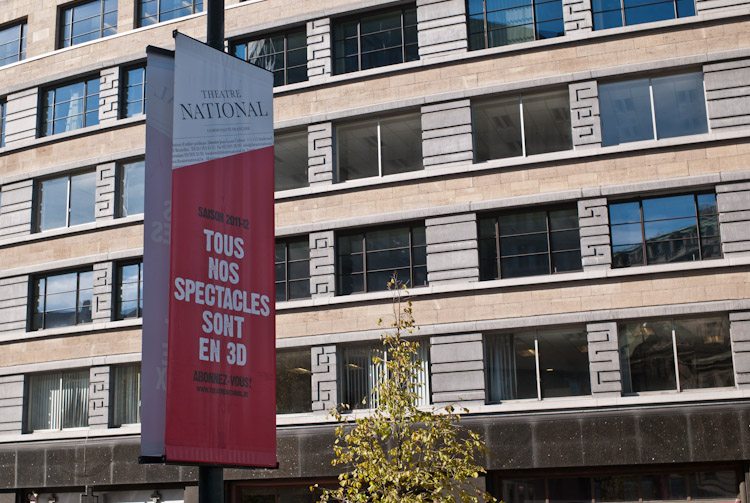 36_23
Before heading for the airport on Saturday, I went to see an exhibition of modern Polish art at BOZAR, the principal modern art gallery in Brussels. This particular installation is centred around a Fiat 126, an object of desire during Communist times: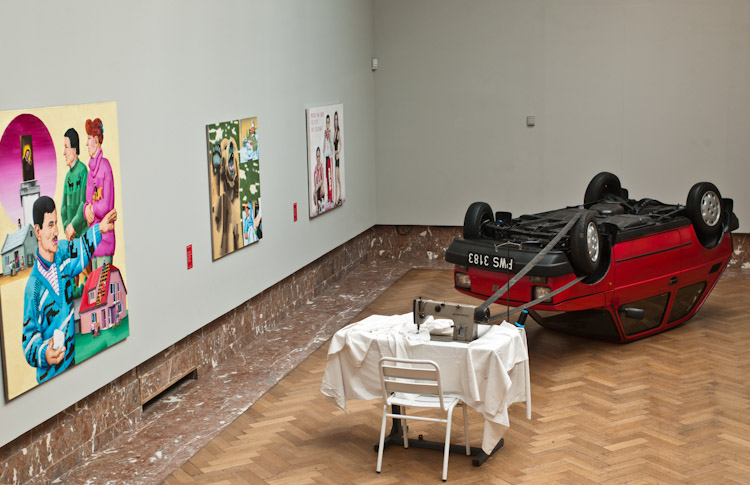 36_24
A model of 70s apartment buildings, in hemp. My sister lives in a place that looks like this: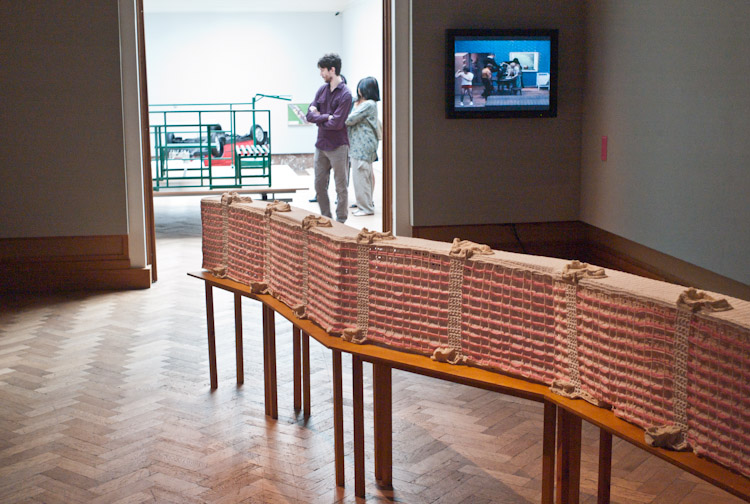 36_25
Mr. Kowalski, the Polish equivalent of Mr. Smith: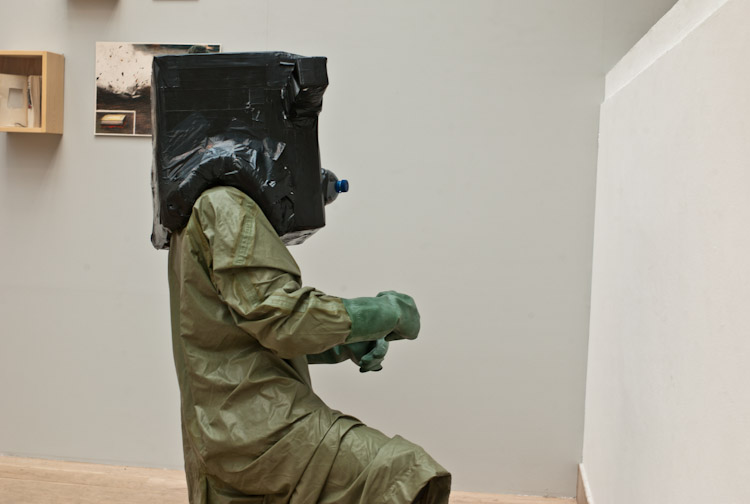 36_26
Señorita with bicycle: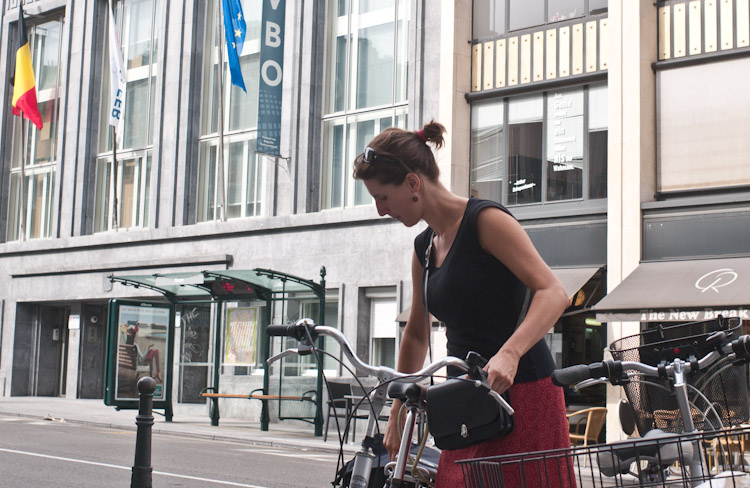 36_27
Señorita waiting for the bus: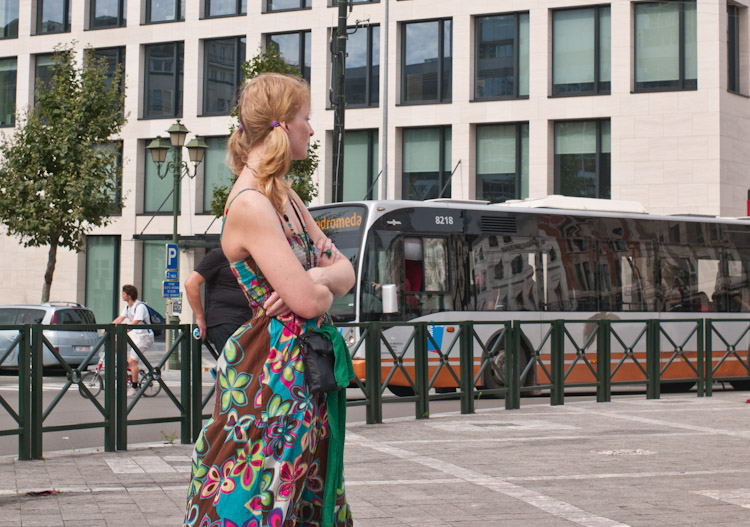 36_28
There was a balloon festival going on. This is Mannekin Pis, more or less anatomically correct: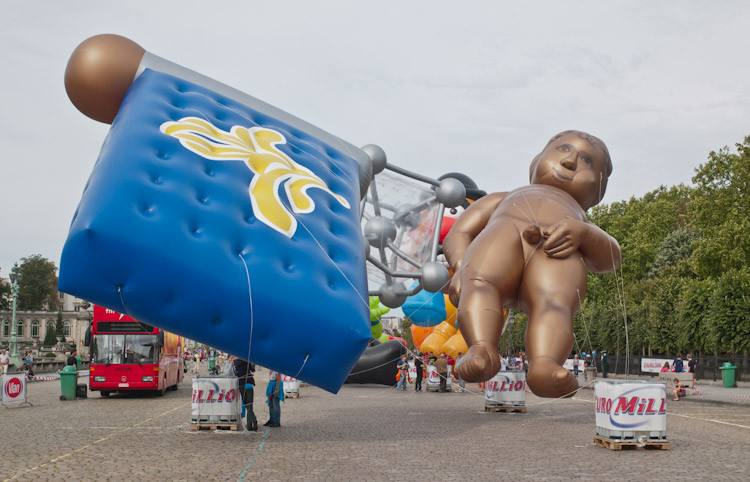 36_29
Balloons are not just for children: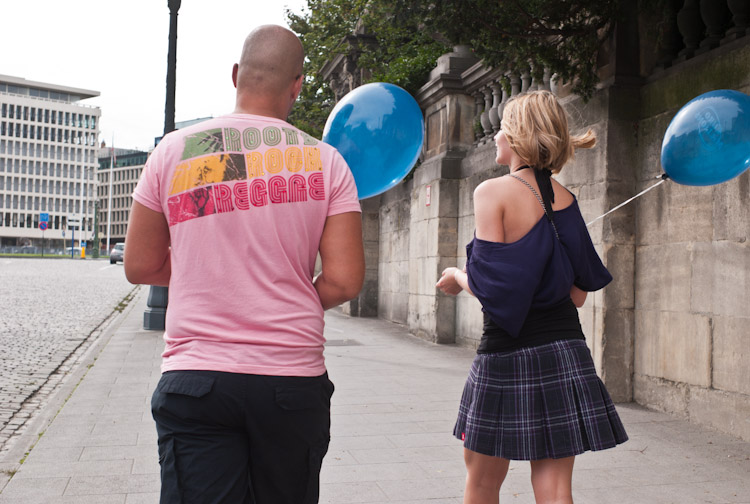 More Brussels pictures are here.