During week 5 I was in Amsterdam a couple of times, and the first three images are from there.
Main:
Foto Nivo-Schweizer on Haarlemmerdijk is probably the best-stocked photo shop in Amsterdam. As can be seen in this image, they still carry lots of traditional materials, as well as a large selection of equipment, both digital and analogue. And they display the photo vests and bags in a nice way 🙂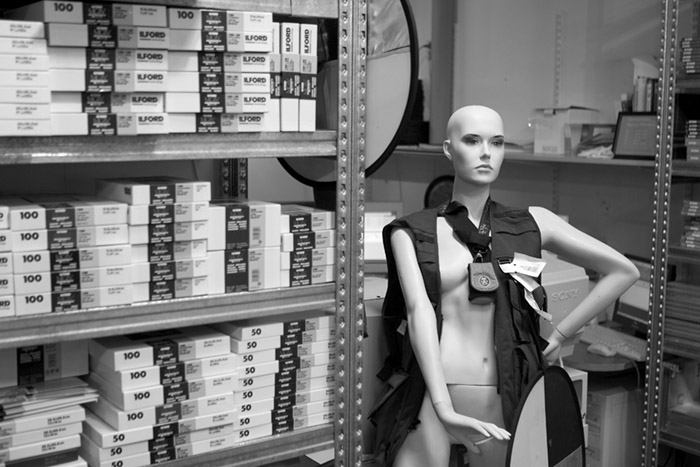 The alternates:
Alternate 1:
Houseboats near the Amsterdam Stadhuis (city hall):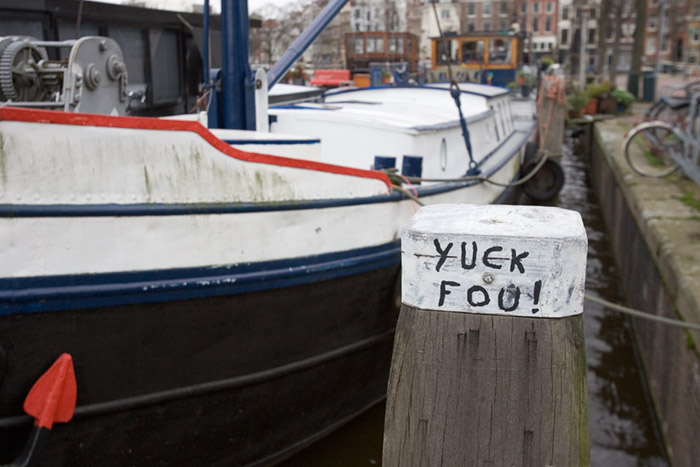 Alternate 2:
Dutch people, like many others in Northern Europe, have the habit of airing out their bedding during the morning. This is something one sees mainly in smaller towns, but here it is right in the middle of Amsterdam: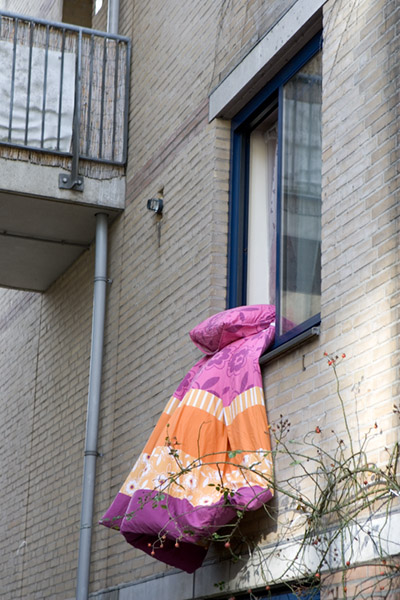 The next four images are from a party at our friends Meredith's house. I showed her son and husband in my week 4 selection, at our house. This time we were at their place for the "official" leaving party (they are moving back to the US later this month). At the same time, it was also Meredith's birthday.
Alternate 3:
Birthday girl with cake and husband: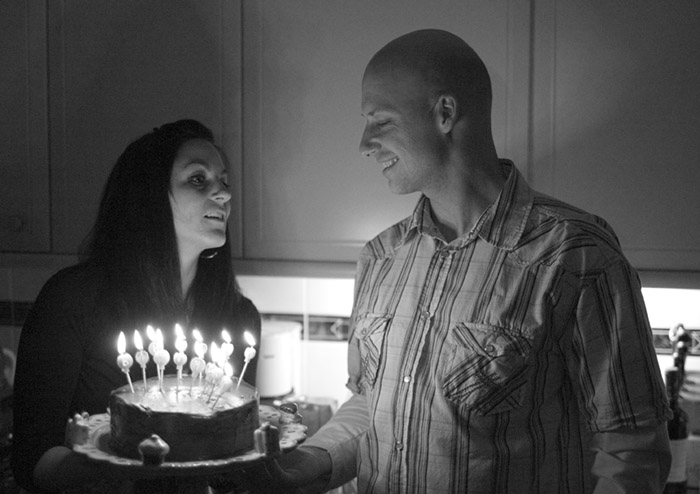 Alternate 4:
The happy couple getting ready to open their parting gifts: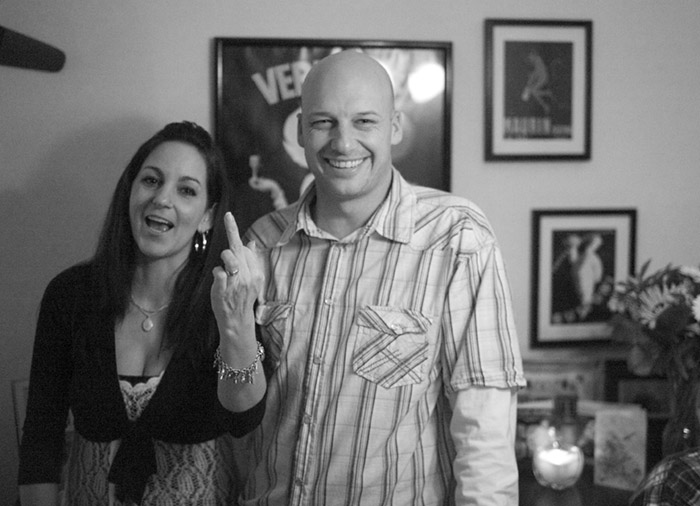 Alternate 5:
Among those parting gifts was some traditional Amsterdam attire for Meredith, which the women are helping her into: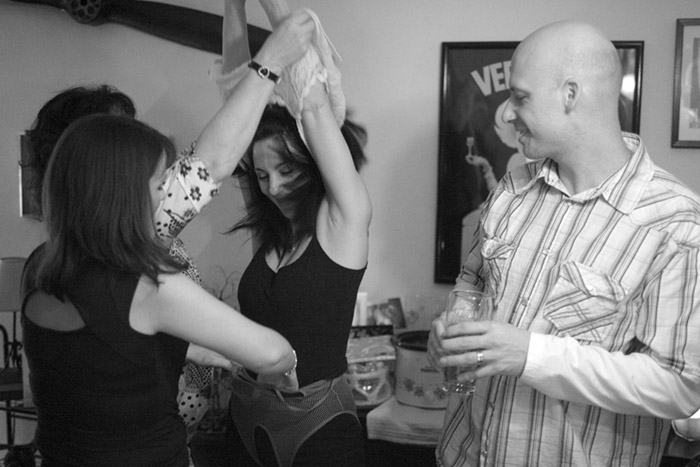 Alternate 6:
"I am supposed to wear THAT?!"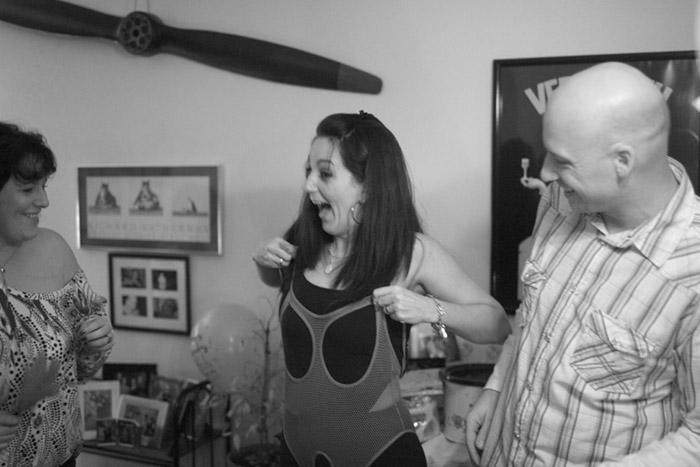 For the last image, a complete change of scenery. Sunday morning was a beautiful, sunny winter day, and I saw this scene in the village of Loosdrecht, near Hilversum:
Alternate 7: