This week's pictures are partly from around my home and my bicycle rides, and partly from a trip to Maastricht Thursday and Friday.
10_1
Returning from my ride on Sunday, I was stopped by this sight in El Campello: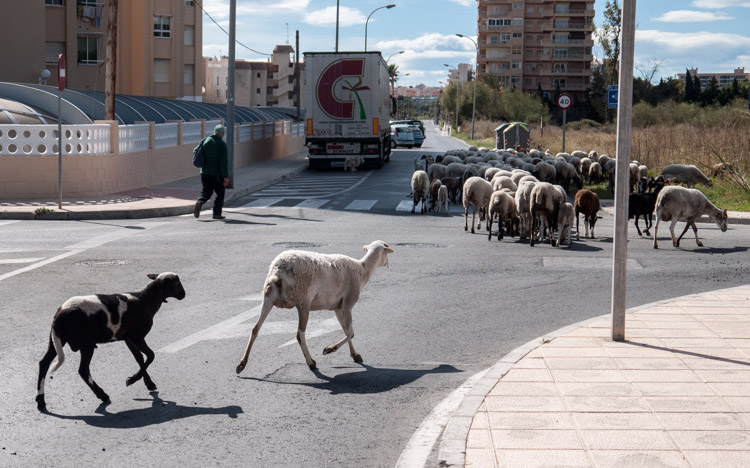 10_2
It took just a couple of minutes for the herder and the dog to get the flock safely across: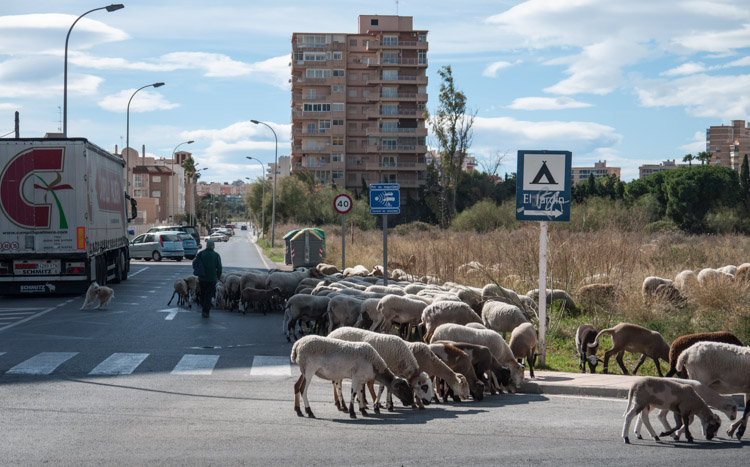 10_3
That same afternoon, I took a walk along the beach. There were a few people out and about, mostly on the promenade, but some did venture to the water's edge: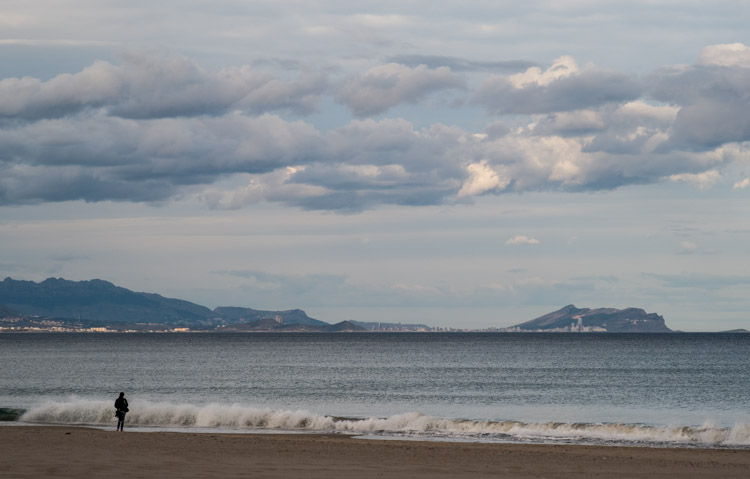 10_4
The water is certainly warm enough to dip your toes (by Northern European standards it would be warm enough to swim, but this is Spain and the standards are different here):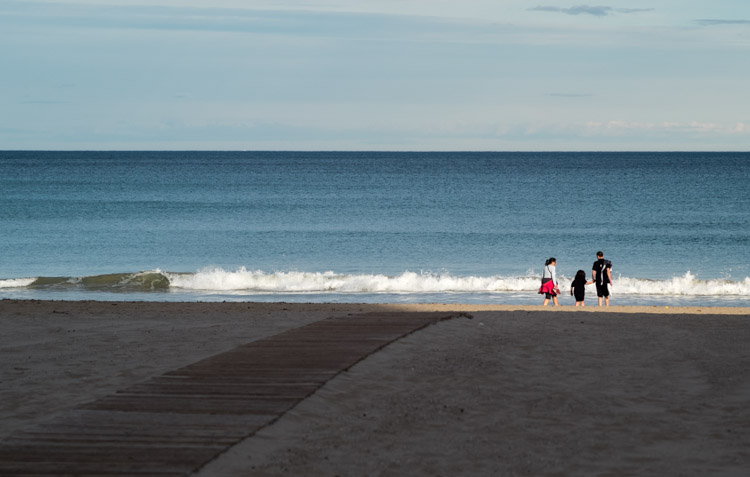 10_5
A couple relaxes while their offspring plays: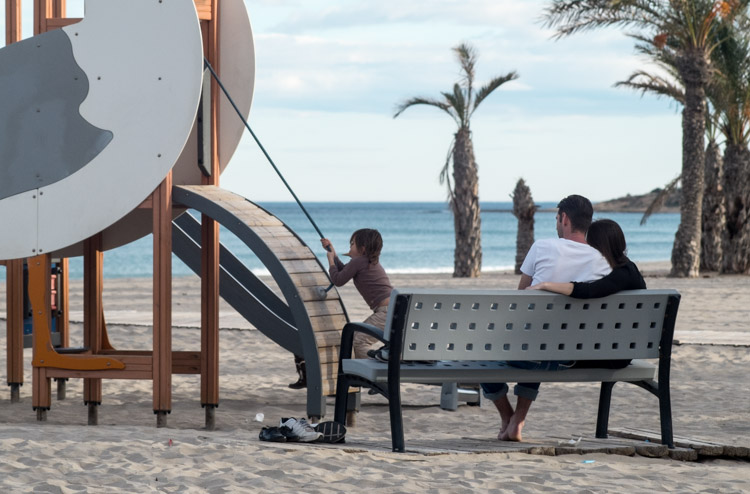 10_6
Back to the drama in our swimming pool. The duck couple has been joined by another male. The two males discuss matters while the female looks on: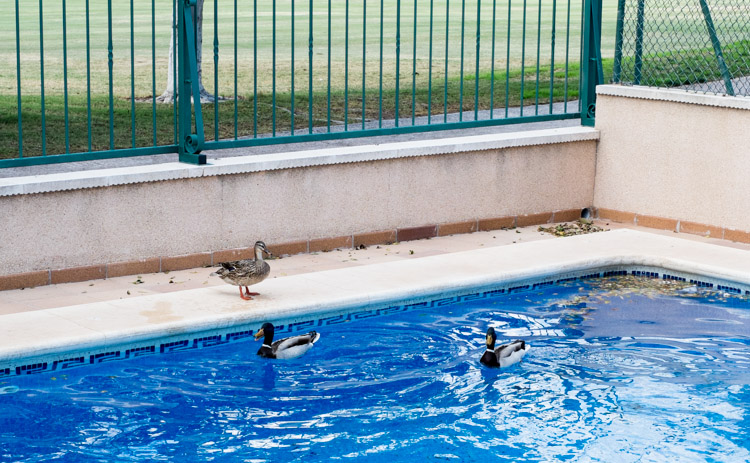 10_7
Then Cheeta comes and interrupts the ménage à trois: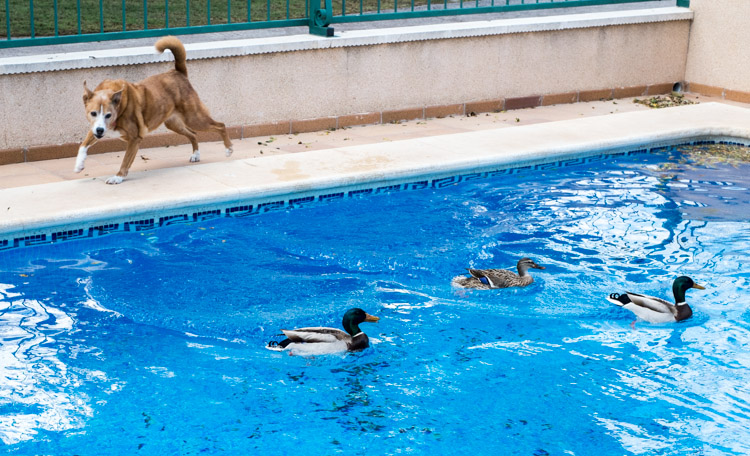 On Wednesday morning I flew to Brussels where I had meetings during the afternoon. In the evening I took a train to Maastricht where I was going to attend a two-day seminar Thursday and Friday.
10_8
I had to change trains at Liège. During the voyage from Brussels to Liège there was a bomb threat at the Liège station, so our train was halted in the middle of nowhere for about 45 minutes until the all clear was given. As a result, I missed my connection to Maastricht and had to wait about 1/2 hour for the next one. But there is always a silver lining; in this case, I had the opportunity to explore the quite striking architecture of the station: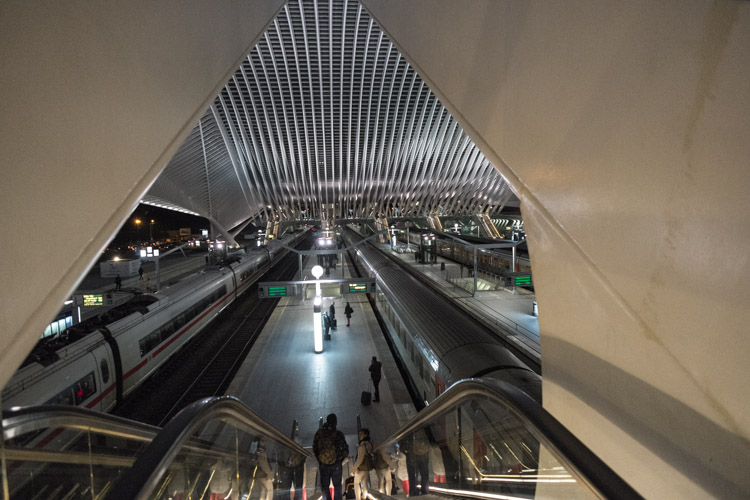 10_9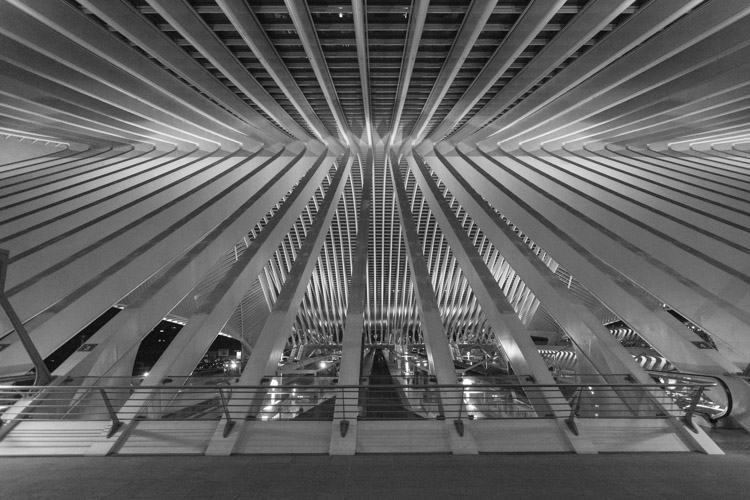 10_10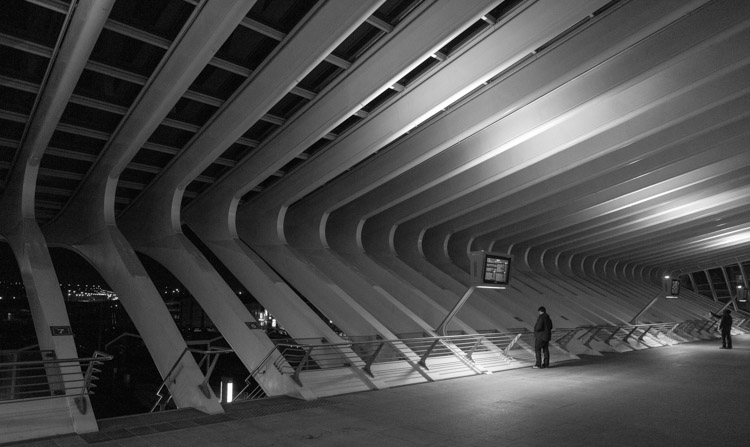 10_11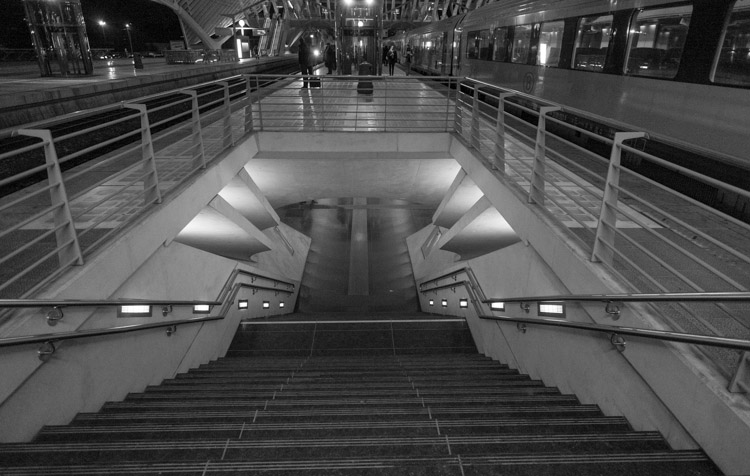 10_12
Thursday morning, a walk around Maastricht. This is one of my favourite pieces of public art: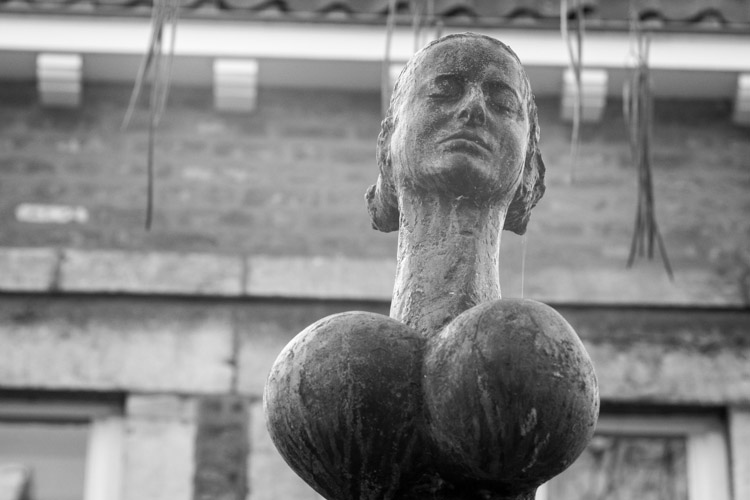 10_13
Thursday night, at a reception. Snacks lined up: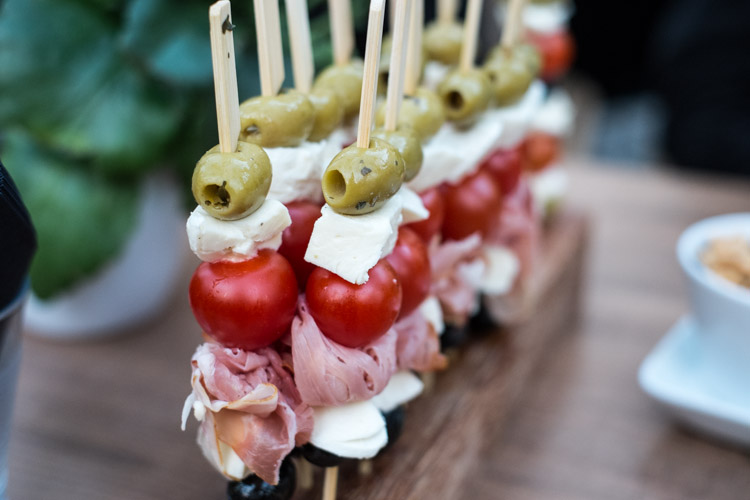 10_14
Quality control, or was it just on sale?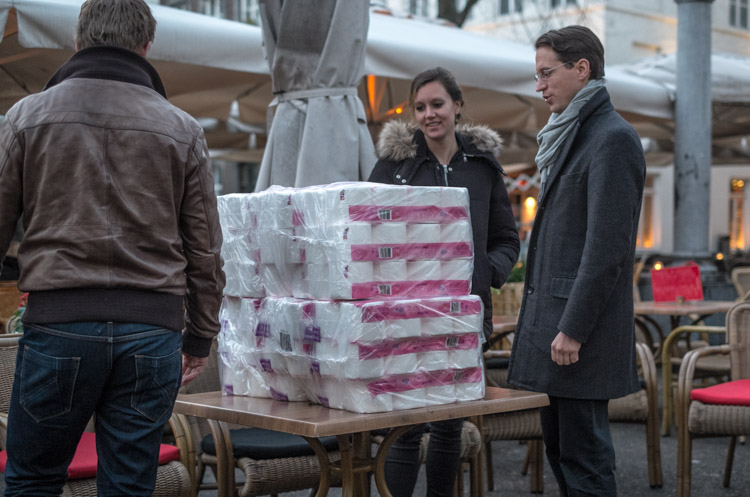 10_15
More temporary wall art: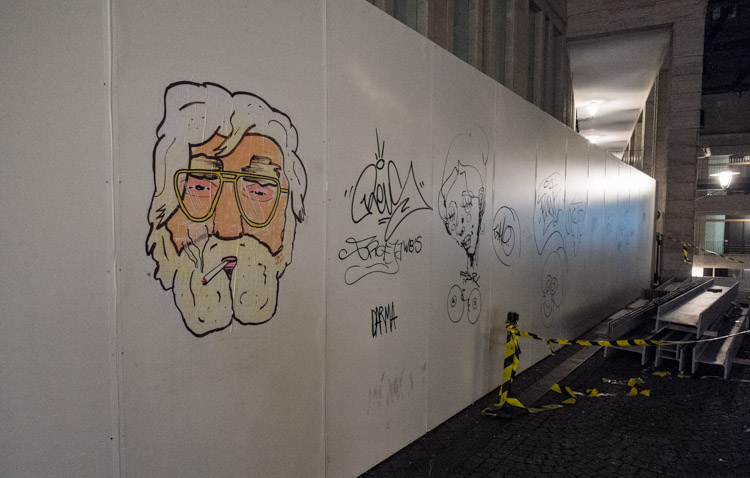 More photos from Maastricht can be seen here.