Firmly back in Alicante, and a very busy period at the office. So most of the pictures are taken during the weekends at the beginning and end of the week, while out cycling. I generally do one longish ride every weekend, either northwards towards Villajoyosa and Benidorm, or south towards Elche, Torrevieja and Guardamar. This week I did both.
38_1
Cycling north along the old Valencia road, one enjoys views like this: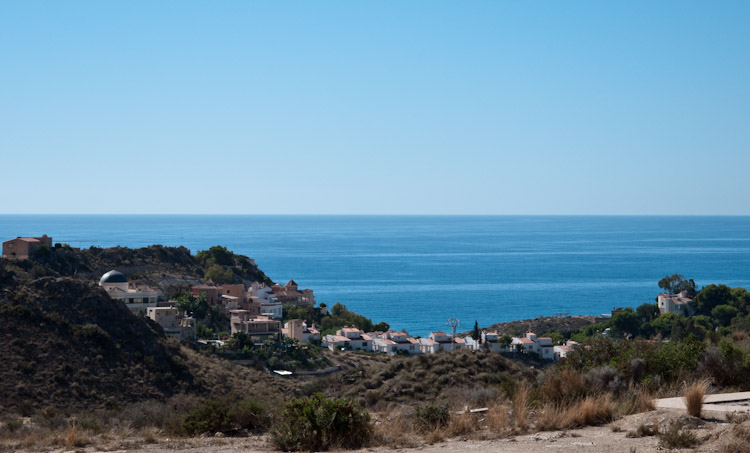 38_2
A side road to the Valencia highway: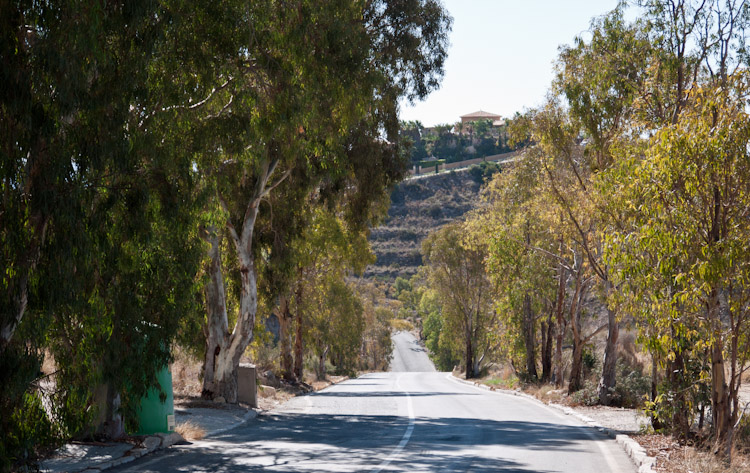 38_3
The town of Villajoyosa is known for being the headquarters of the Valor chocolate company, and for its colourful houses along the waterfront: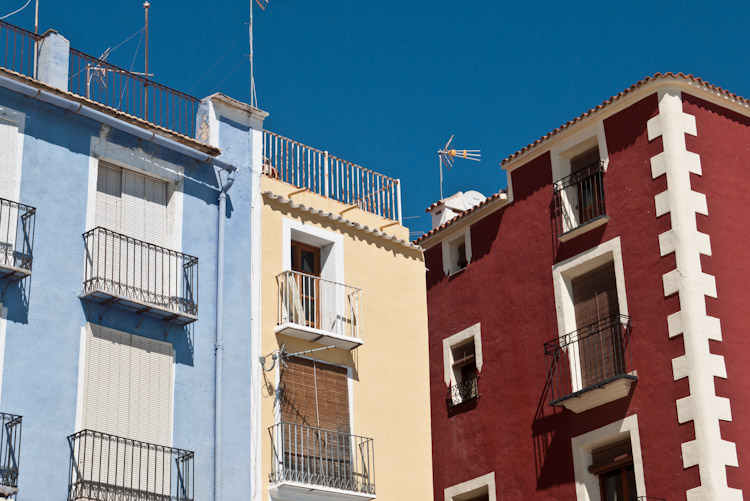 38_4
I am the vice president of Lightbox, our photography club at the office. Being vice president means that I do not really have to do anything, except have lunch with the other members of the "junta directiva" once in a while: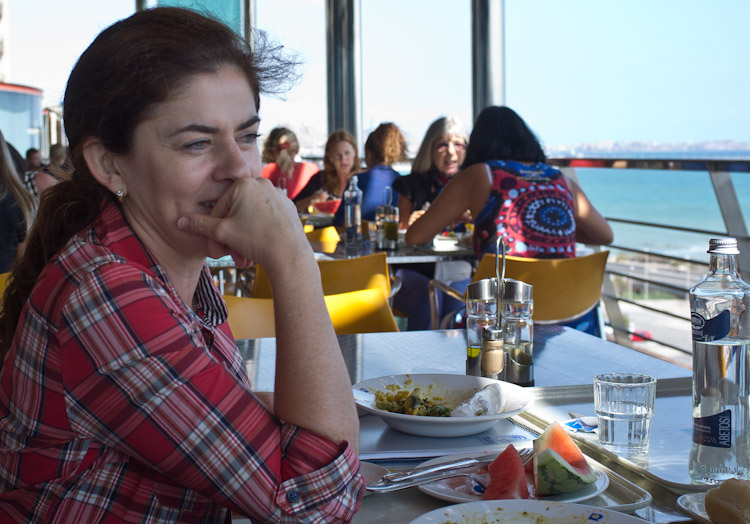 38_5
Philippa is one of the other photo stalwarts (she actually prints in the traditional way) while Malou is our treasurer: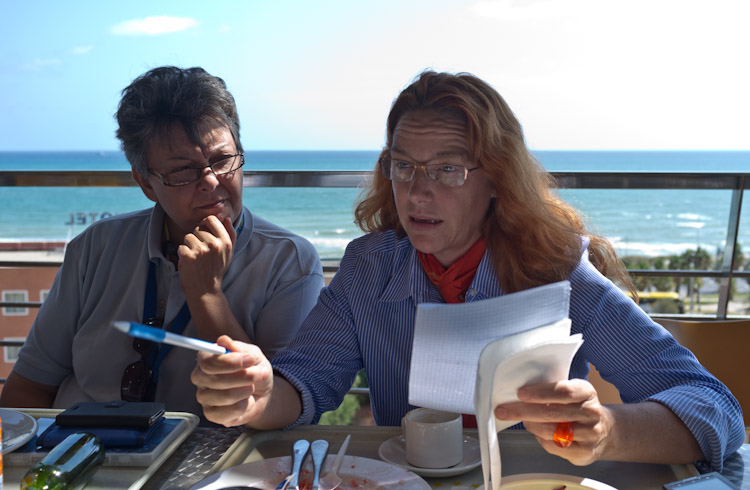 38_6
It is no secret that there is a lot of unused real estate around here. Even in many otherwise full apartment buildings, the shops that were planned for the ground floor have never materialized. So the walls now serve as a canvas for local artists: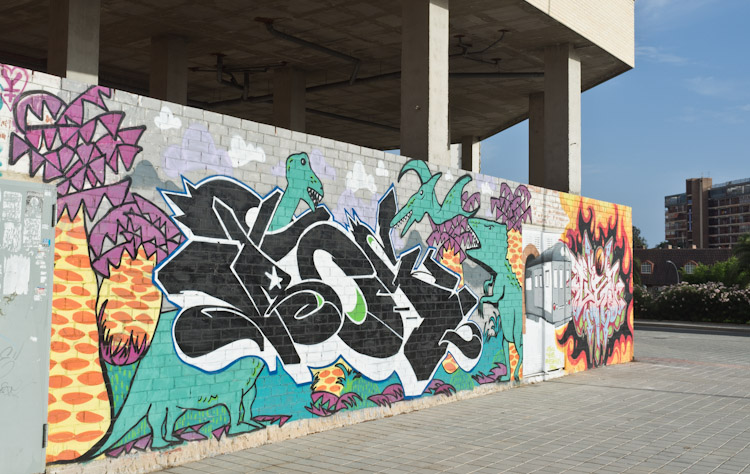 38_7
Peacock: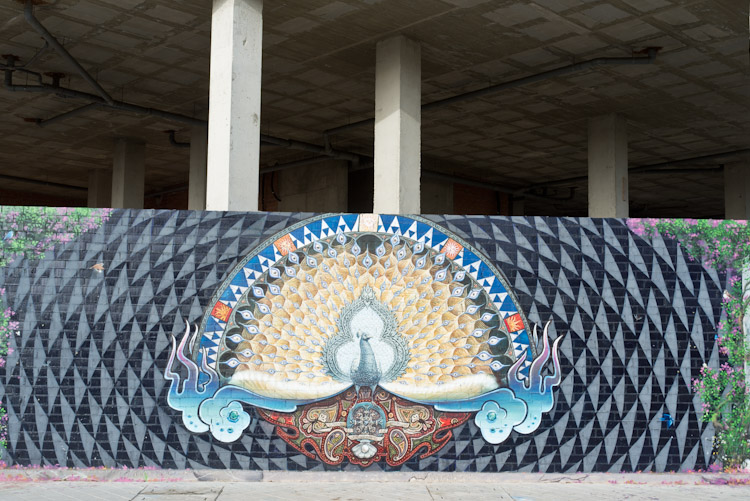 38_8
The following weekend I cycled to the south. The first place to take pictures is near Alicante airport. Here is a plane taking off. In the five years I have lived here, I have certainly used the airport more than the other forms of public transport available here: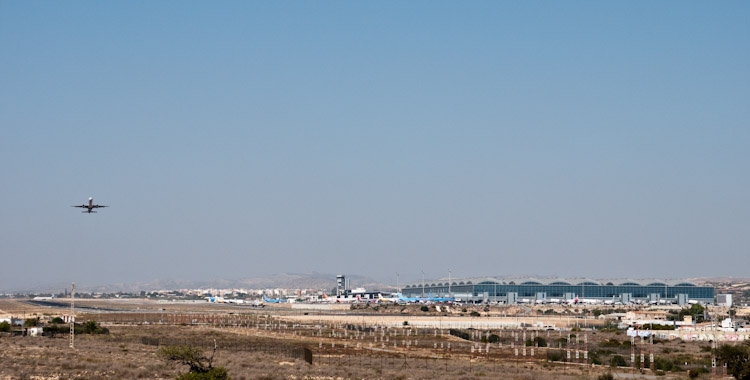 38_9
The roads are good, there is little traffic and a generous shoulder: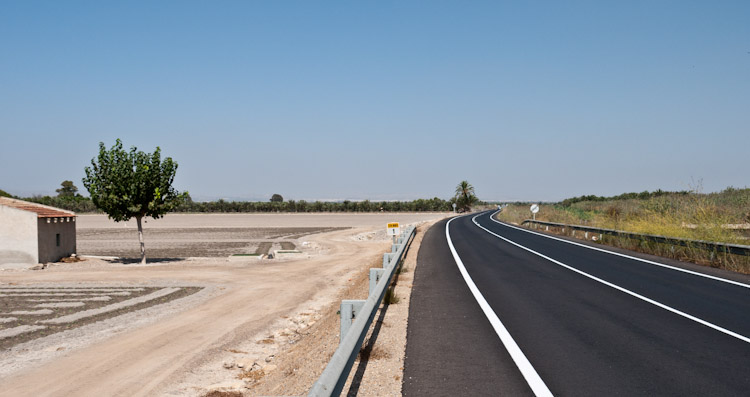 38_10
In some places there is also a proper bike path: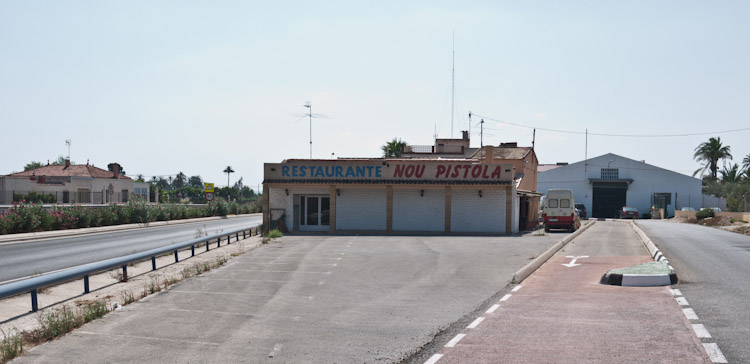 38_11
On this ride, the southernmost point I reached was the beach resort of Guardamar de Segura, a town where the Segura river runs into the Mediterranean. I was not that interested in seeing the place, so I just cycled a bit down this gravel road: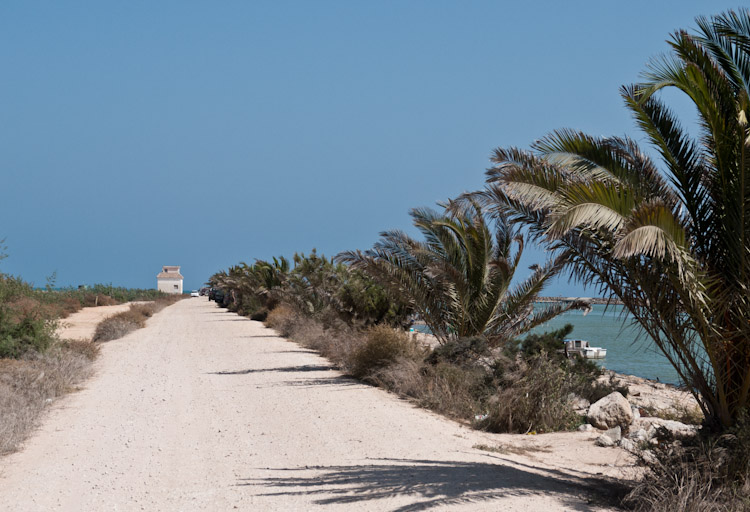 38_12
A boat that has seen better days:

38_13
There were four "puticlubs" in one large intersection in Guardamar: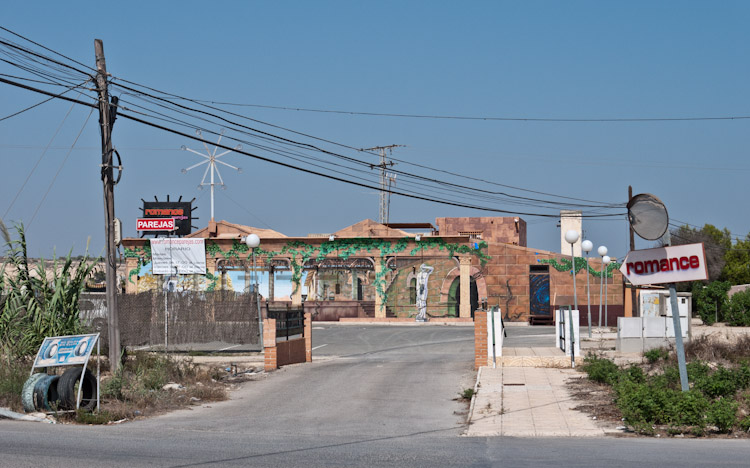 38_14
I continued north towards Santa Pola, and stopped briefly at the salt flats: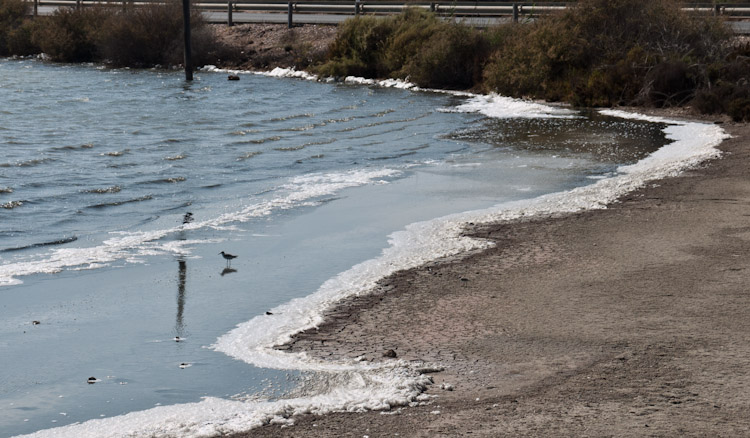 38_15
Santa Pola is also a beach town, so now in late September, the season is clearly ending: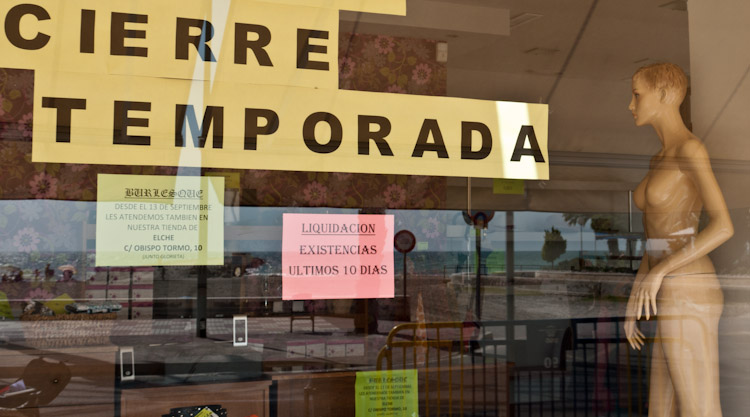 Then I just cycled the last 25 km to get home in time to watch English football with my son.