This week's pictures have no common theme, hence the title of the page. They just represent my week in pictures, with no spectacular events, just life.
Main
One evening, while walking in my neighbourhood: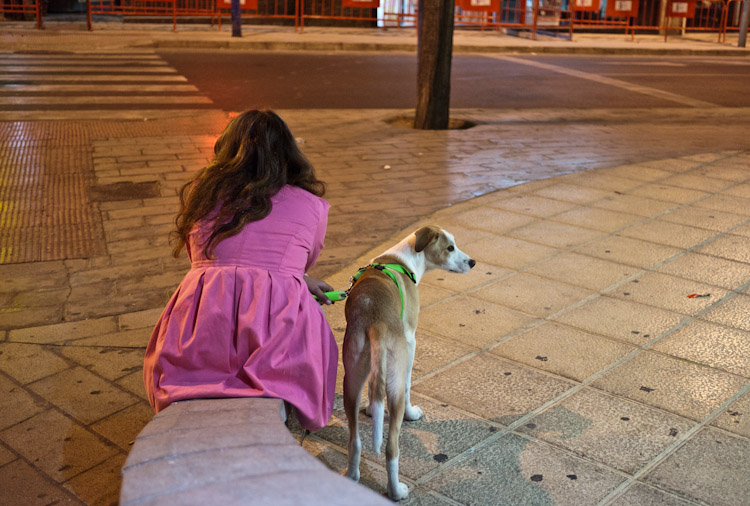 Alternates:
Alternate 1
Tuesday night, wine tasting at the office. The place mats are designed to be, well, place mats, but also to take notes about the wines: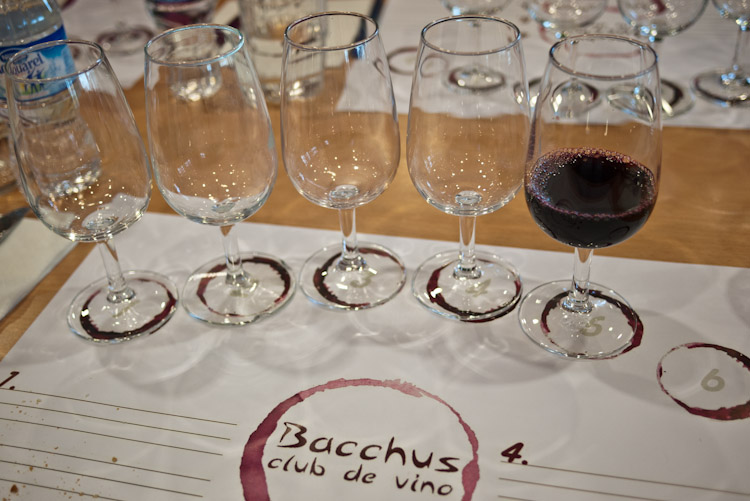 Alternate 2
My neighbour at the table during the wine tasting: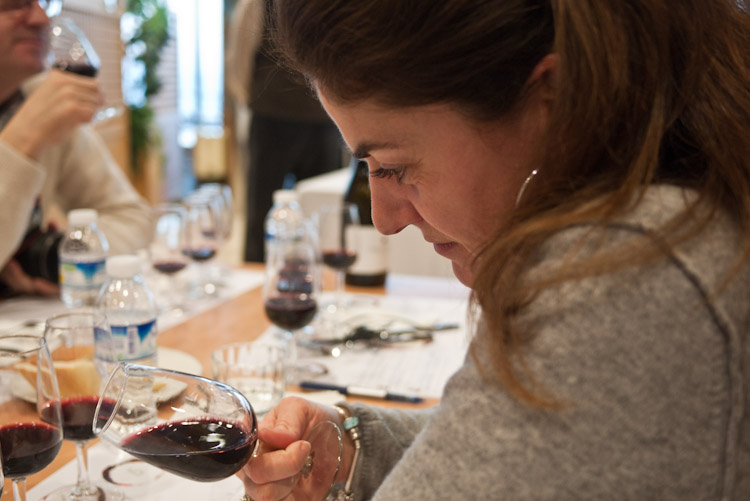 Alternate 3
Construction site on our street. Note all the safety equipment in use 😉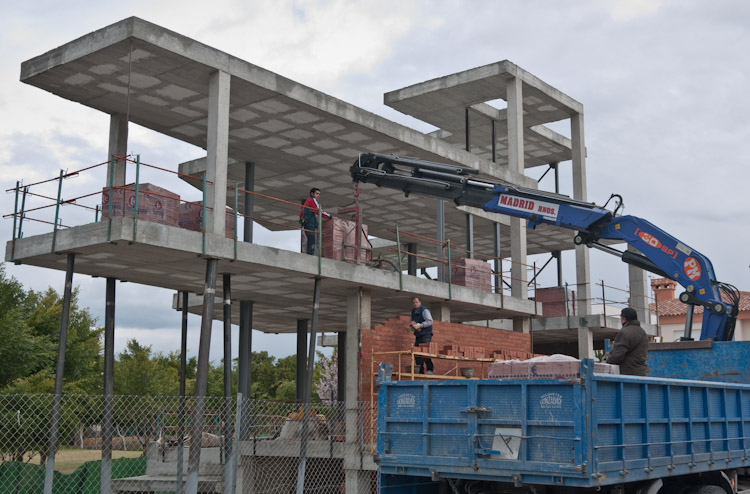 Alternate 4
Bench on Avenida Vicente Ramos. Someone made a makeshift memorial: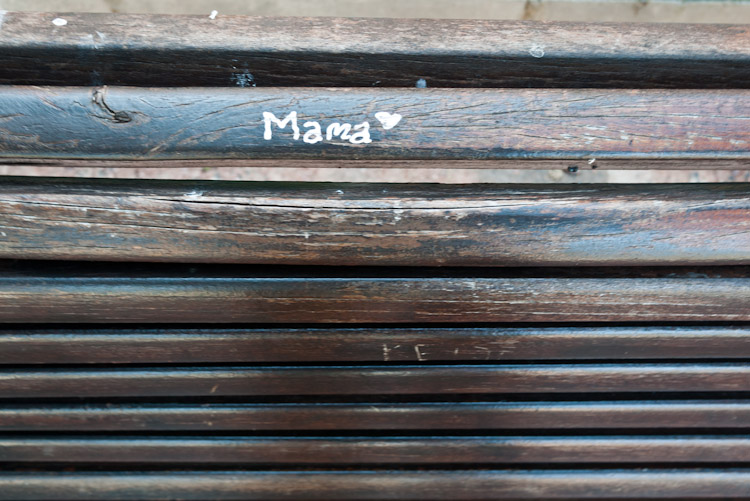 Alternate 5
I can only assume that the person's mother died on May 1st last year: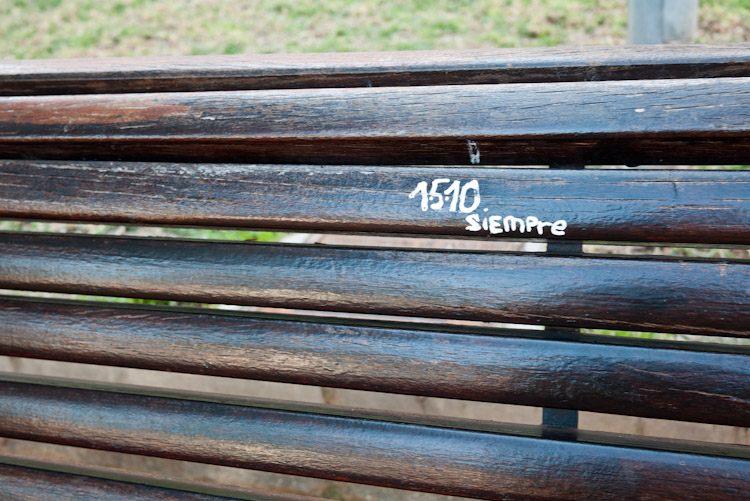 Alternate 6
Saturday morning, father and daughter at the Mercado Central: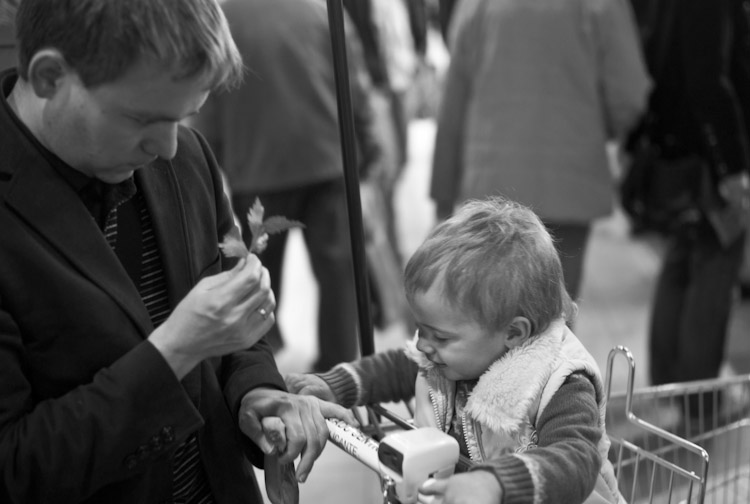 Alternate 7
The little girl is bored, or hungry, or both:

Alternate 8
Saturday night, at the Brel restaurant in El Campello (yes, it is named after Jacques Brel). They are celebrating their 25th anniversary and held a sort of gourmet night. This is the owner and one of the waiters waiting by the kitchen window: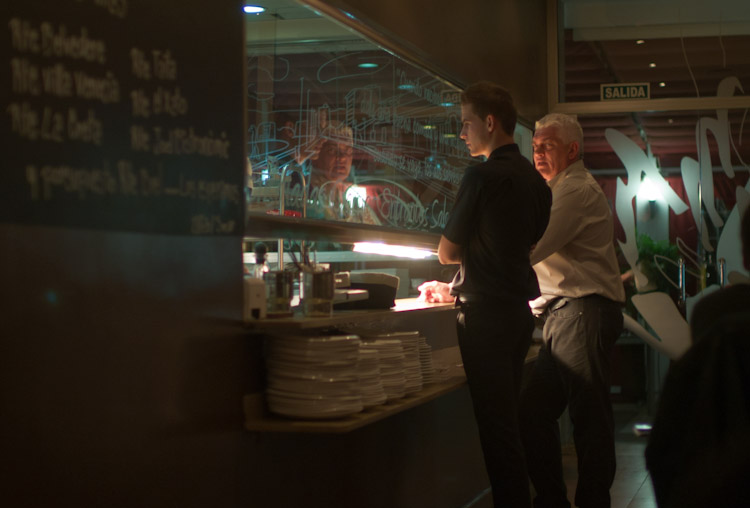 Alternate 9
Amuse-bouche no. 1, black olive paté: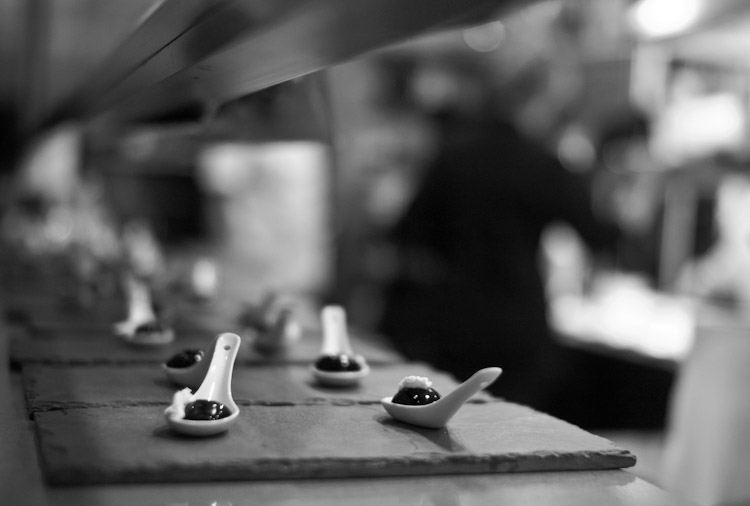 Alternate 10
Amuse-bouche no. 2, an interpretation of the spring roll: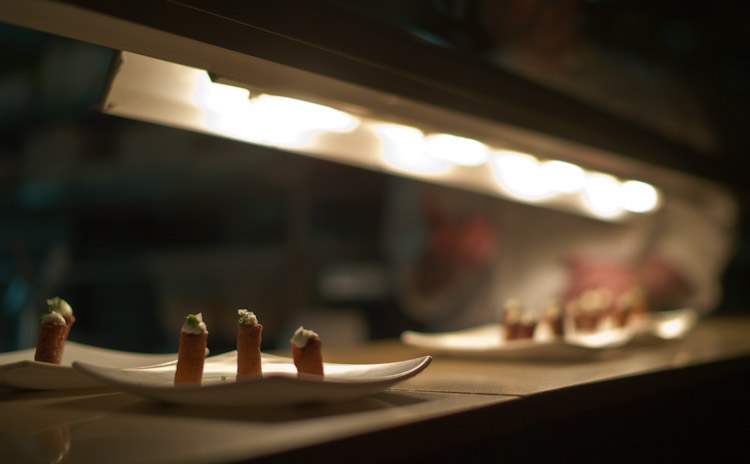 And thus ended the week.