This week was the second week of the Vuelta a España. The race had started in Seville the Sunday before, but now it arrived in the mountains surrounding Alicante; these are not the Pyrenees, as they rise to only 1500 metres or so, but they do provide for many nasty climbs. On Sunday 5th September we drove to Puerto de Tudons in the Sierra de Aitana to watch the Vuelta pass by. At this point in the race the cyclists had about 130 km in the legs already, with another 50 km or so to go. The mountain pass is at 1024 metres but the climb up to it is a Category 2 climb, so pretty tough. And despite this being September, it was still well above 30C.
Main
We arrived about 1 hour before the race was expected to pass. Lots of people were waiting around already, but it was still easy to park on a side road. The Guardia Civil were waiting and trying to kill time just like everyone else: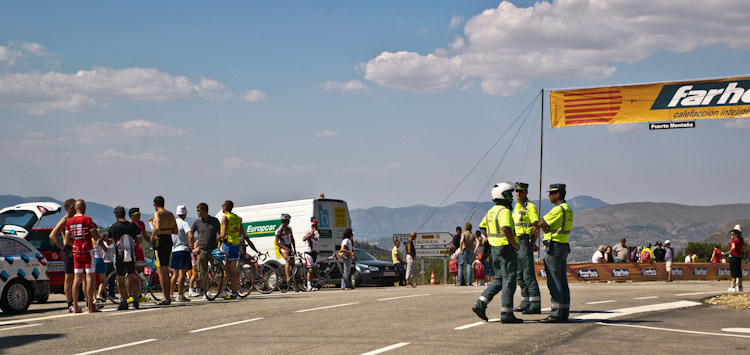 Alternates:
Alternate 1
The real early birds had nice seating spots: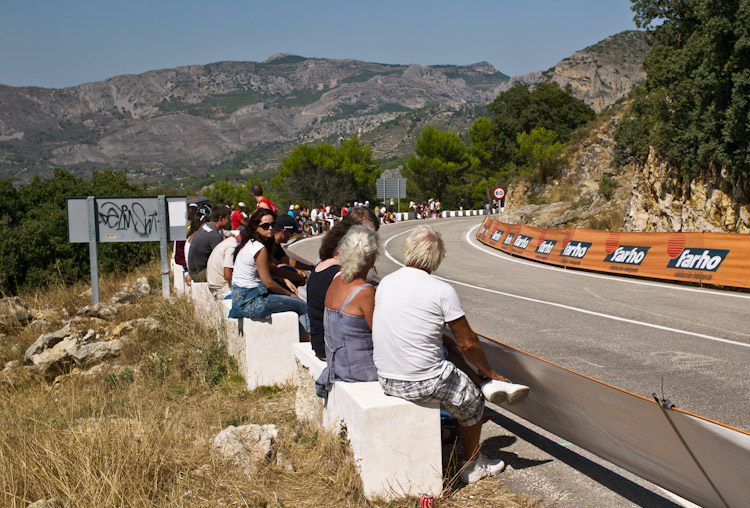 Alternate 2
Friendly conversation: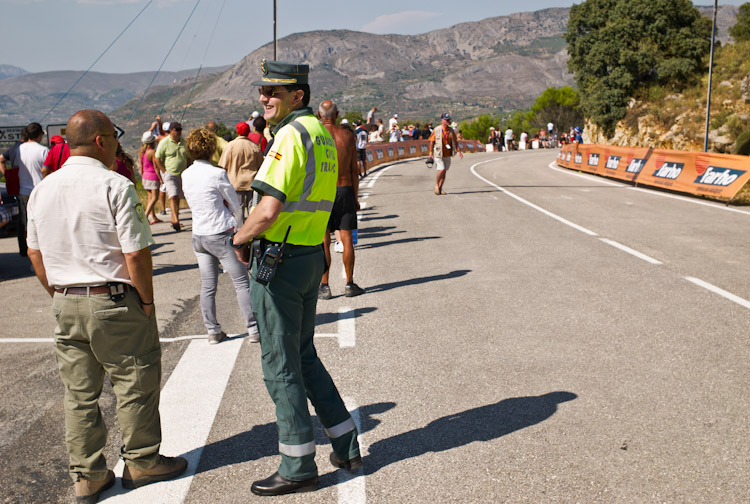 Alternate 3
Two women getting ready: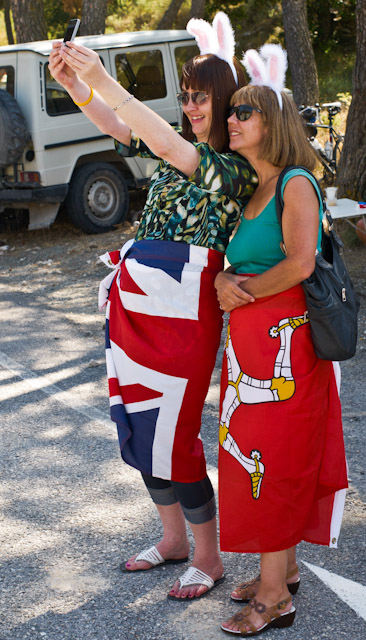 Alternate 4
Two children getting ready: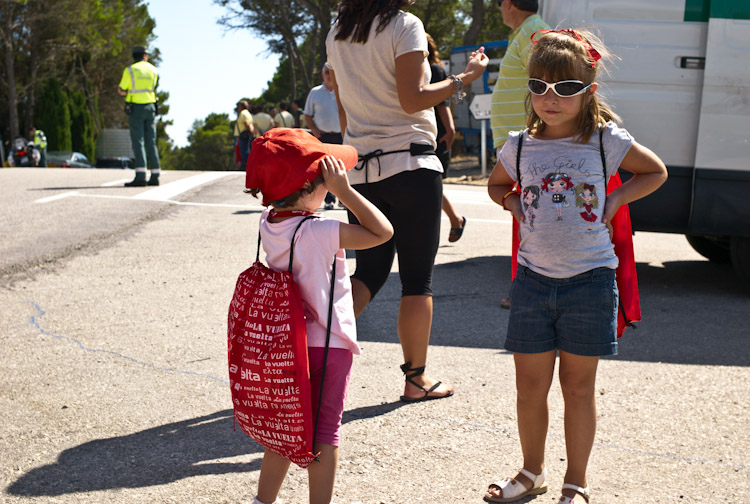 Alternate 5
A member of one of the support crews prepares drink bottles and energy bars to refill the support car that follows the cyclists: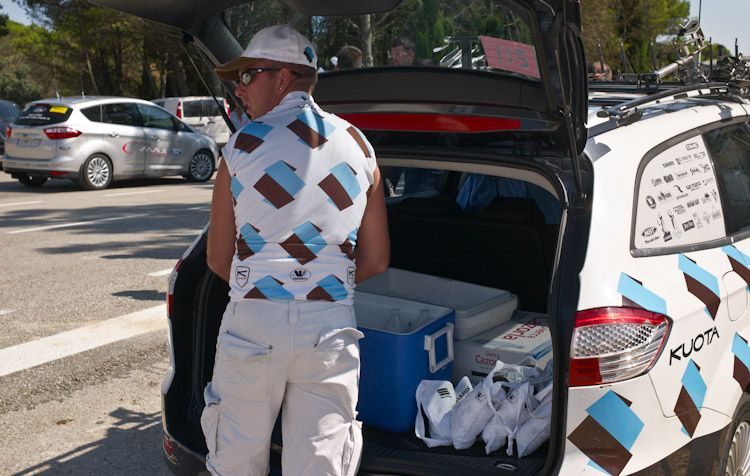 Alternate 6
Because this is a popular spot to watch the Vuelta, this fast food vendor was doing good business. But now it was time to assume his viewing position: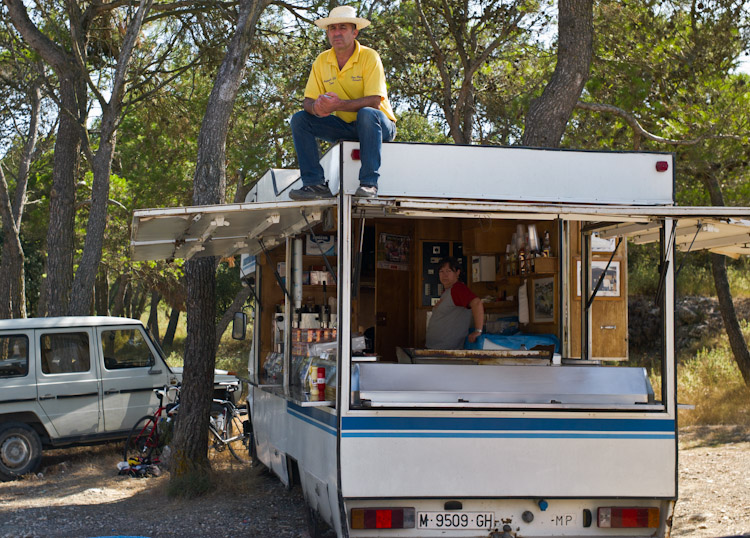 Alternate 7
Finally, the first rider goes through the pass, Gonzalo Rabuñal. At this point he was in a solo escape, but finished 8th in the end: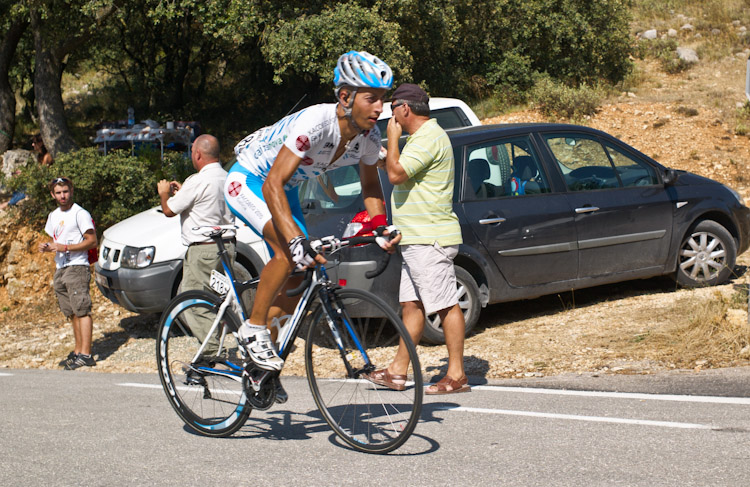 Alternate 8
David López, the eventual winner of the stage: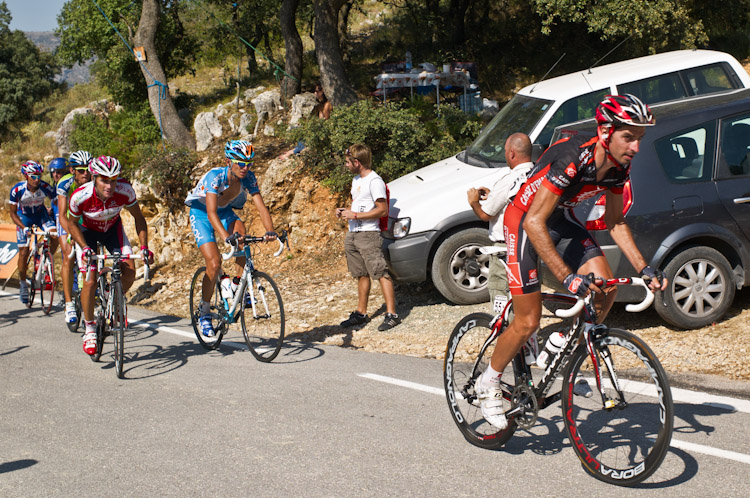 Alternate 9
The main peleton passing by. I placed myself just beyond the barrier to get as close to the action as possible: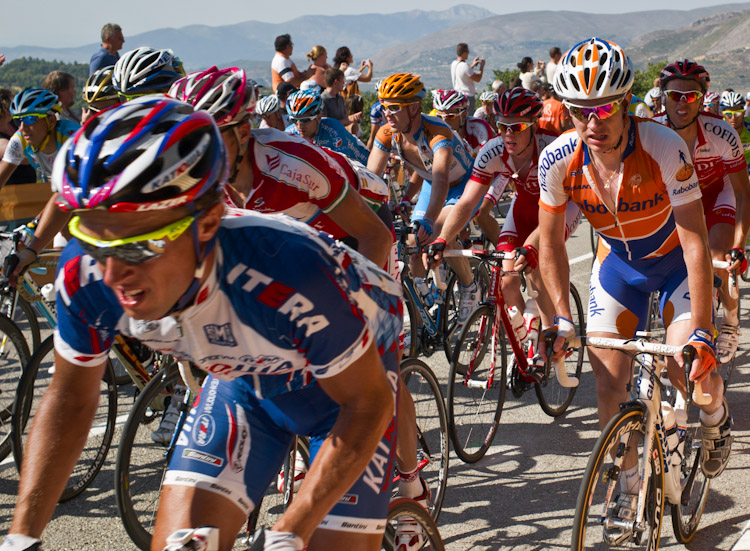 Alternate 10
Getting some unauthorized help: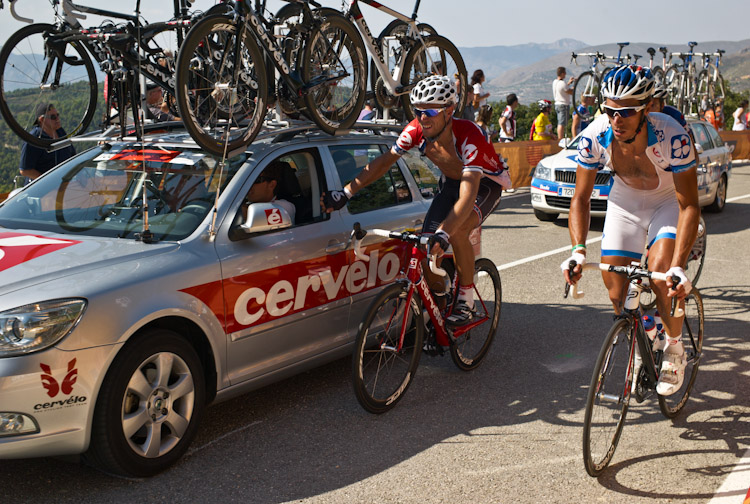 Alternate 11
One of the stragglers behind the pack, clearly suffering: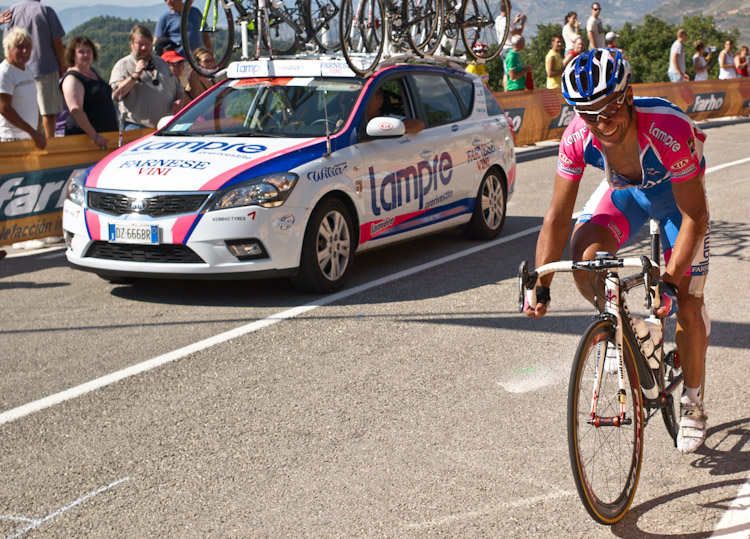 Alternate 12
Pierre Roland, who abandoned the race later in this stage: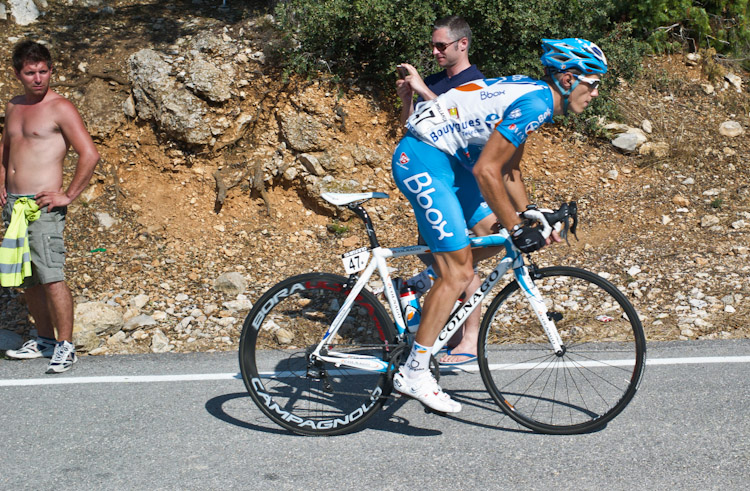 Alternate 13
On the way home, we drove back towards the coast on beautiful mountain roads, with views like this: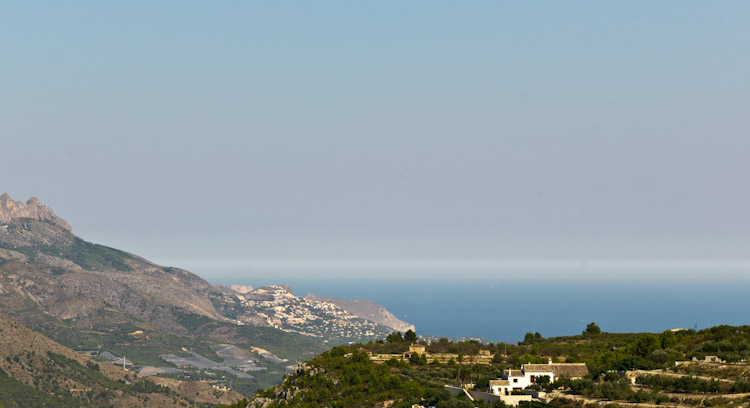 The remaining pictures are from my life here in Alicante.
Alternate 14
In my local bike shop, a beautifully restored vintage racing bike, converted to single-speed. It belongs to one of the employees: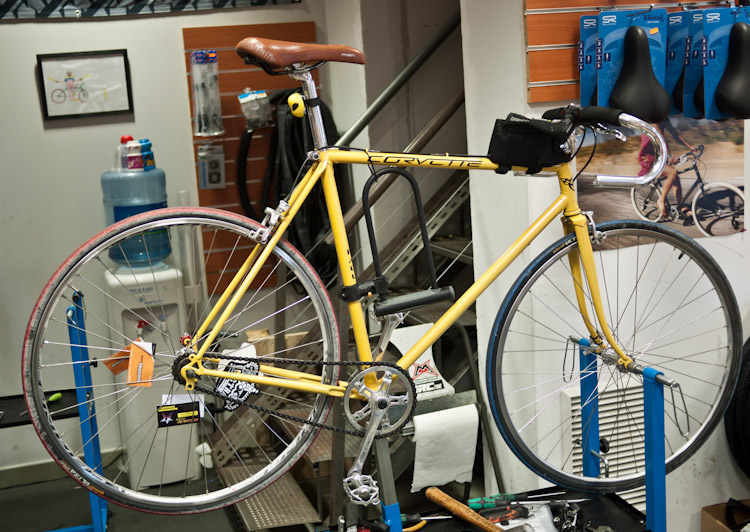 Alternate 15
A bit more bike porn: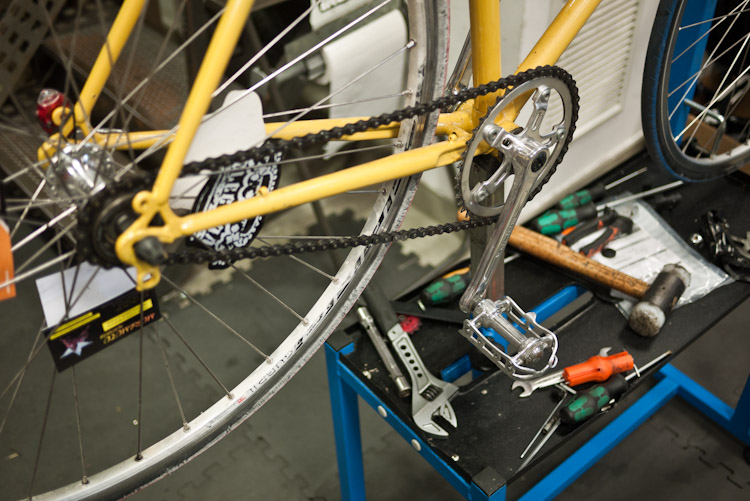 Alternate 16
A construction site on our street. The workers put up the flag during the World Cup, and for obvious reasons, it has not come down since: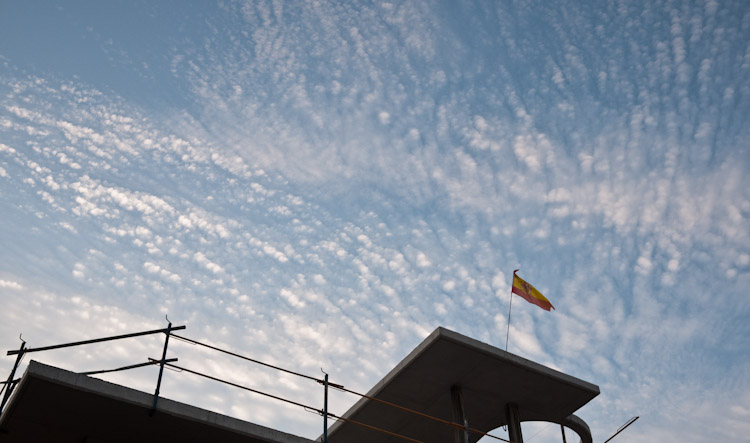 Alternate 17
We sometimes see threatening clouds, but most of the time the threat is empty and they just disappear. This is what happened with this one:

Alternate 18
Isla Marina is a posh seaside bar in Alicante, a favourite spot for celebrations. I was there Thursday afternoon/evening for a colleague's 40th birthday. Of course, I looked at some of the other bar patrons: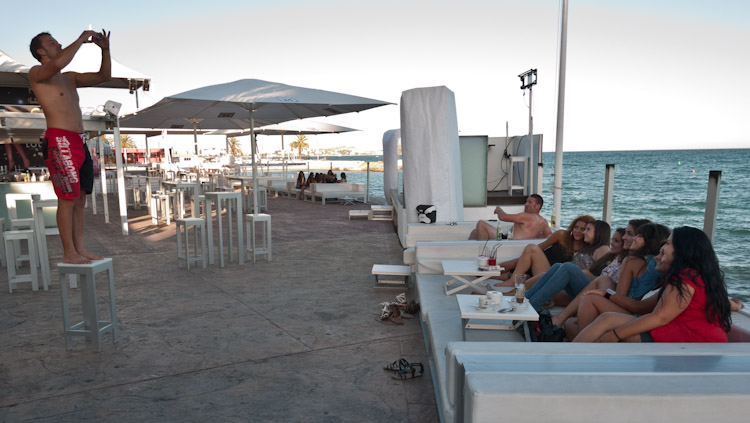 Alternate 19
A couple enjoys the evening light: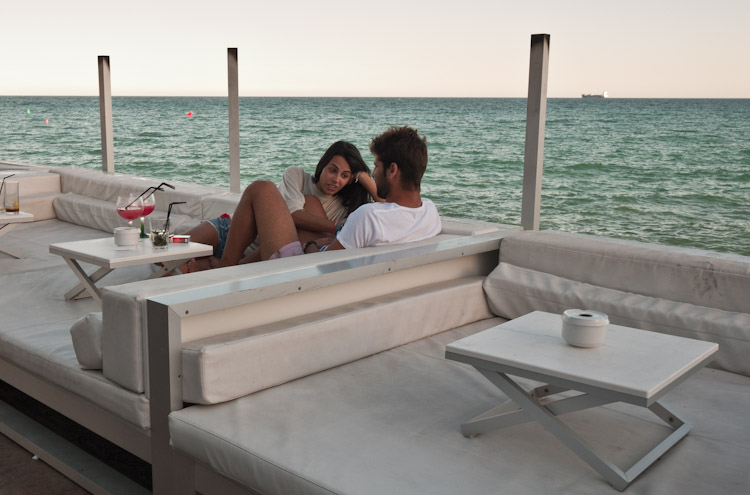 Alternate 20
Same couple: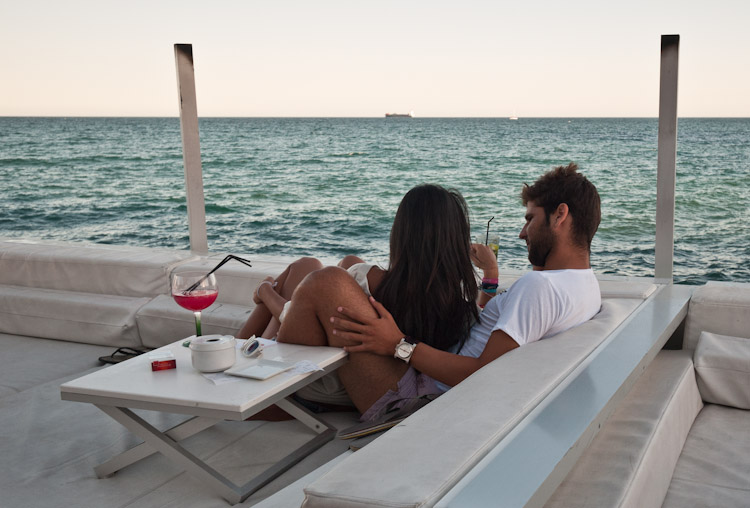 Alternate 21
My boss for another couple of weeks, the outgoing President of our agency, Wubbo de Boer. His second 5-year mandate is ending on 30th September: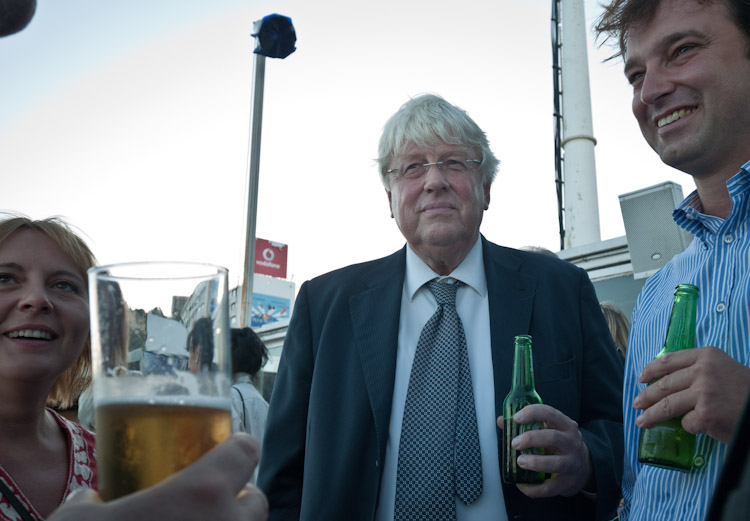 Alternate 22
We actually had a semi-official photographer at the event: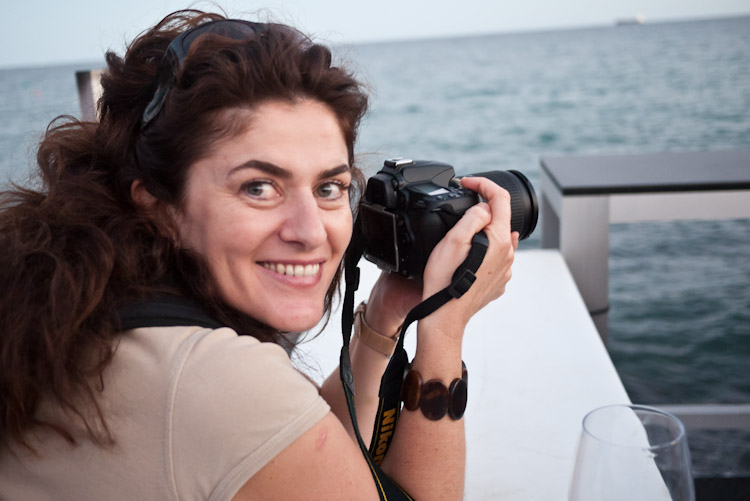 Alternate 23
Finally, a picture taken while walking the dog Saturday evening. A local bar intelligently put a big screen TV in the window so that people could watch the Barcelona-Hercules game while sitting outside in the warm evening. Hercules is the local team here in Alicante, newly promoted to the Primera Liga, and they scored a huge upset by beating Barcelona 2-0 at the Nou Camp: