Week 35 started in Aarhus and finished in Alicante.
35_1
Sunday morning in Aarhus, we went to the bakery. While Lars was getting our morning rolls, I communicated with the cakes on display: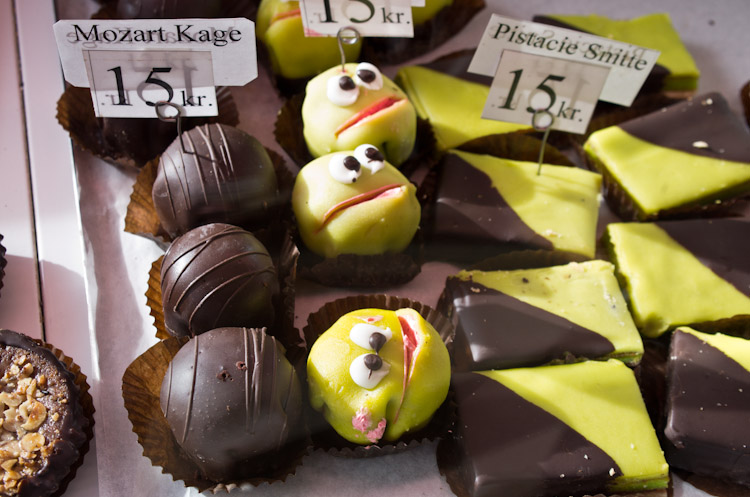 35_2
That evening, we were out and about, enjoying the Aarhus Festival Week. We had already eaten dinner, but I found this sausage vendor quite charming: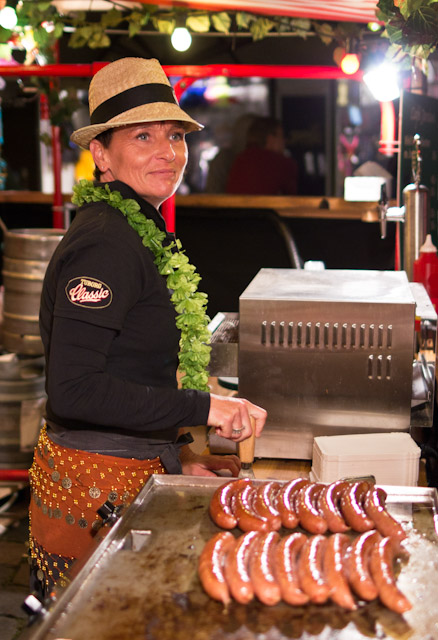 35_3
We stopped at another little square, where a local band called Ekkoego was performing. They were actually very good:

35_4
The next day, I was in a book café on Nørre Alle just to have a beer after walking around for a few hours. But instead I happened upon another musical performance: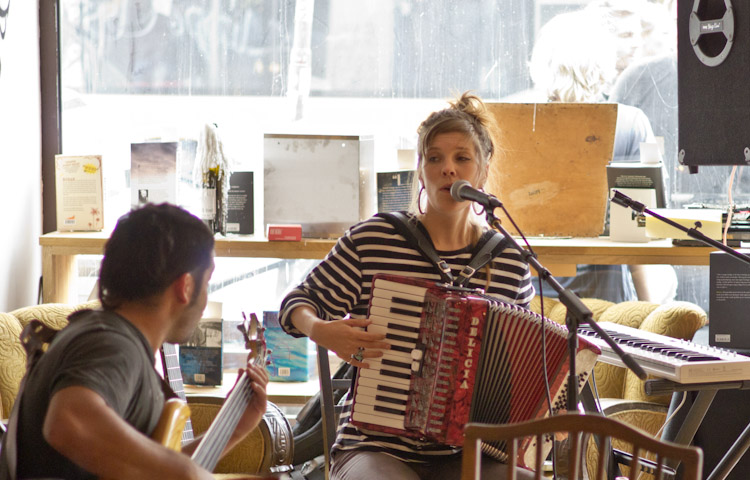 35_5
The singer was quite striking, in more ways than one. She is called Ewa Wikström, so I assume she is Swedish, but she sang in English: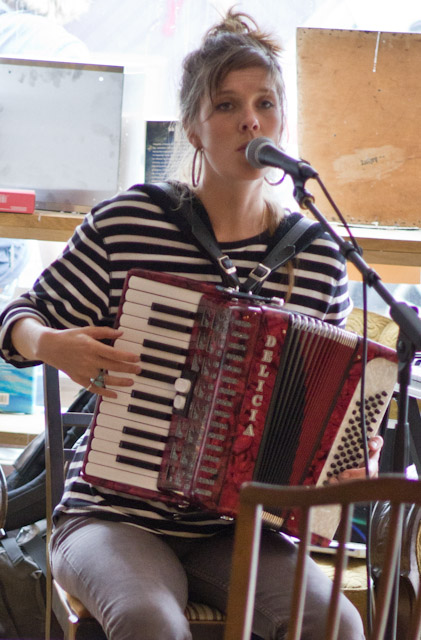 35_6
Also on Monday, I stopped by Café Gaya, a vegetarian restaurant in the centre of Aarhus. My main reason for doing so was to meet this young lady. Her name is Luna Krause, and she blogs about vegan food under the name MÃ¥nebarnet (Moon Child). She was recently elected as Denmark's best food blogger. I had gotten in touch with her, and we agreed on a quick visit at the restaurant, where she began working a couple of months ago. Here she is in the kitchen: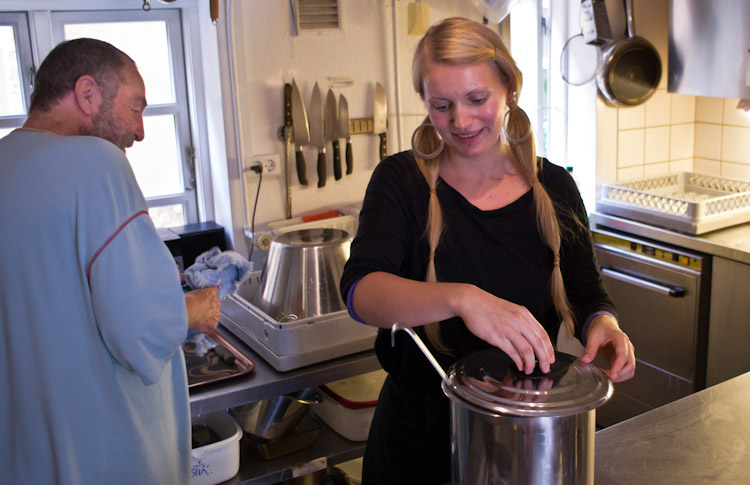 35_7
Luna is charming, pretty, and a great cook. That day she had made a cauliflower/potato soup with lightly roasted onions and apples, which I ate with home-baked spelt bread and humus: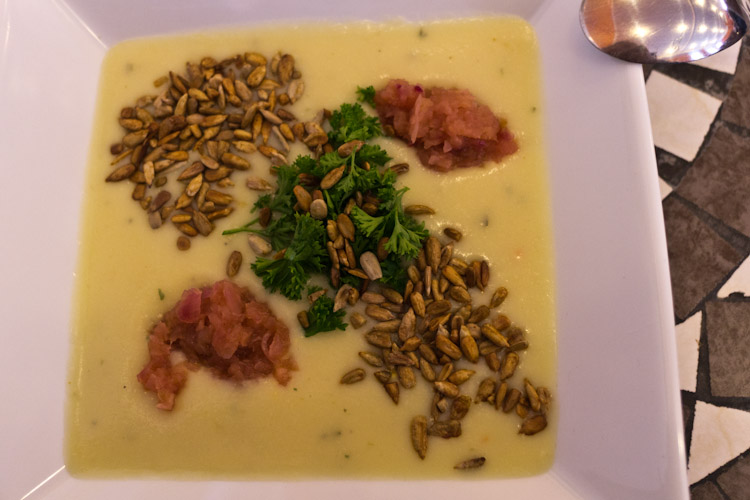 35_8
Luna has become a bit of a local celebrity, deservedly so: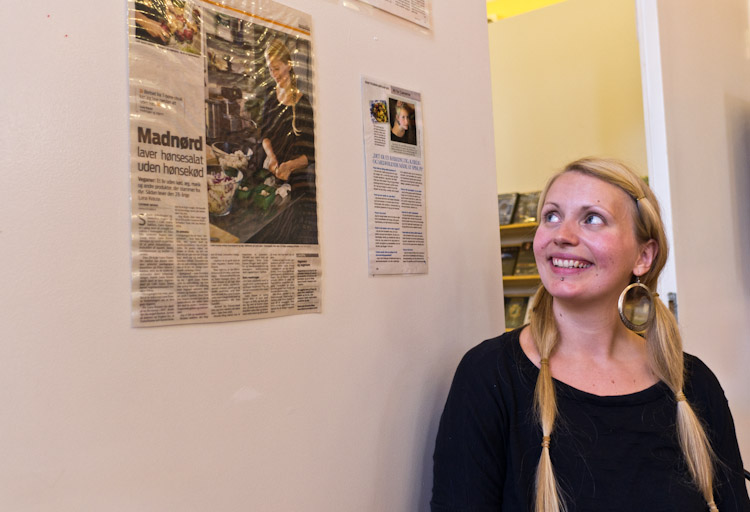 35_9
All good things come to an end, and on Tuesday morning I walked to the Aarhus main station to take the train to the airport. There is a miniature railroad in the waiting room which was already there when I was a child in Aarhus almost 40 years ago. You throw in a coin and the train runs through the landscape for a couple of minutes. Generations of children have been entertained in this way. Today, it was being serviced: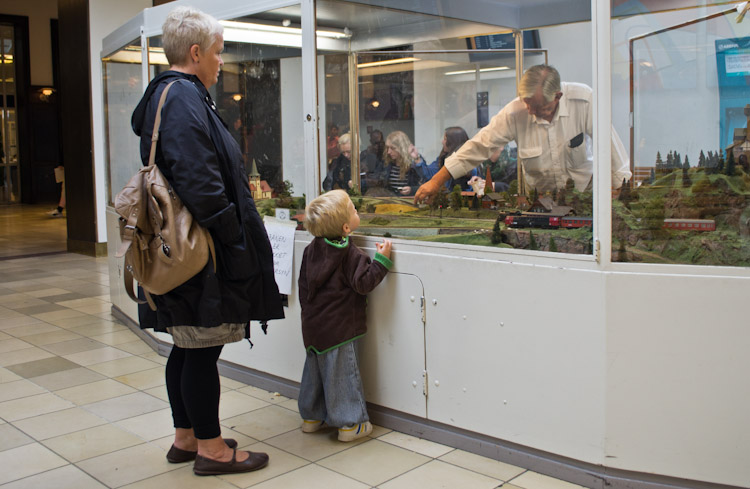 35_10
The little boy was watching the activities of the service man quite intently: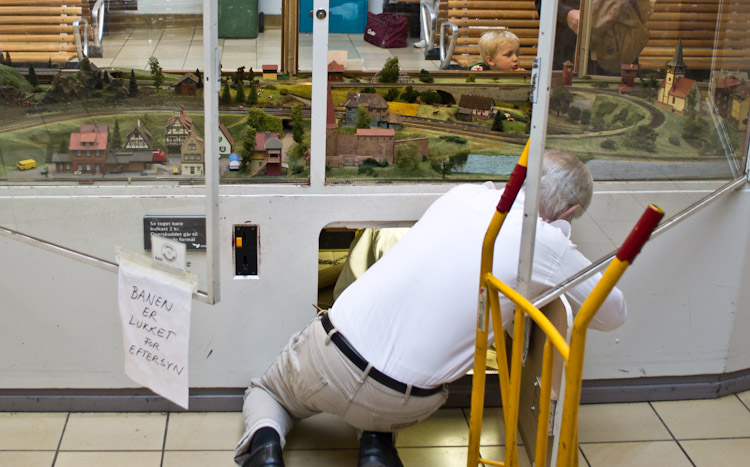 The rest of the pictures are from back in Alicante.
35_11
Beatrice and Olivier were married last year, and the inevitable result is in the making. She is a delightful person and poses for me whenever I ask her: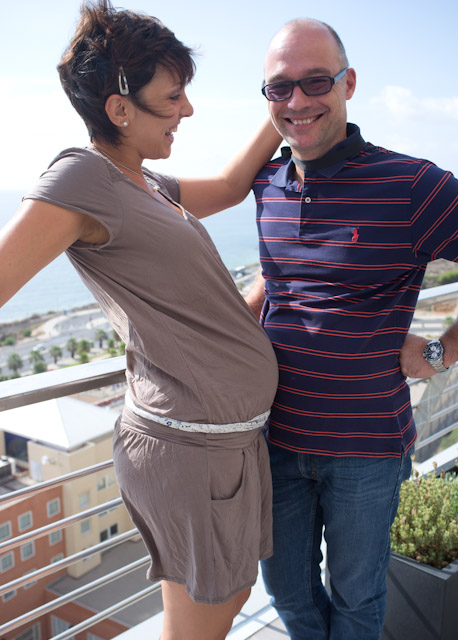 35_12
We had the first rain of the summer (since early June) this week. This is what the sky looked like on one side of the office: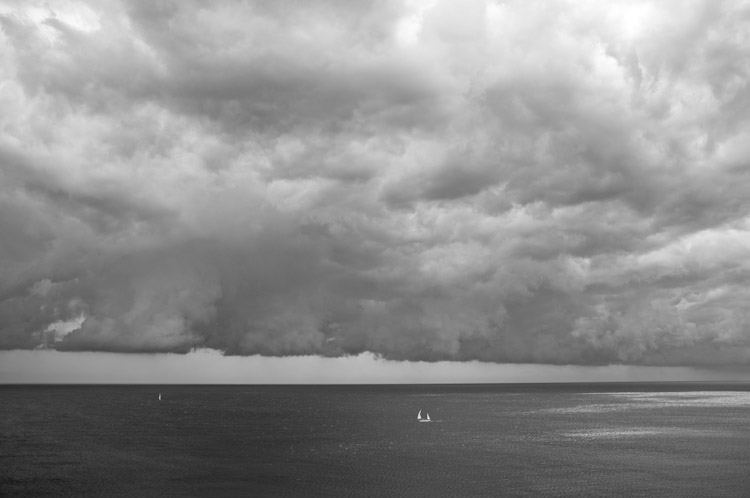 35_13
And this was the view from my own office, which faces inland: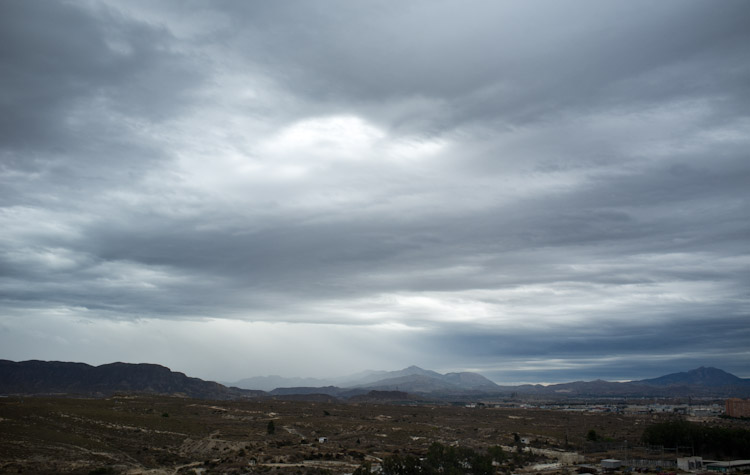 35_14
Finally, Taco the cat doing what he does best: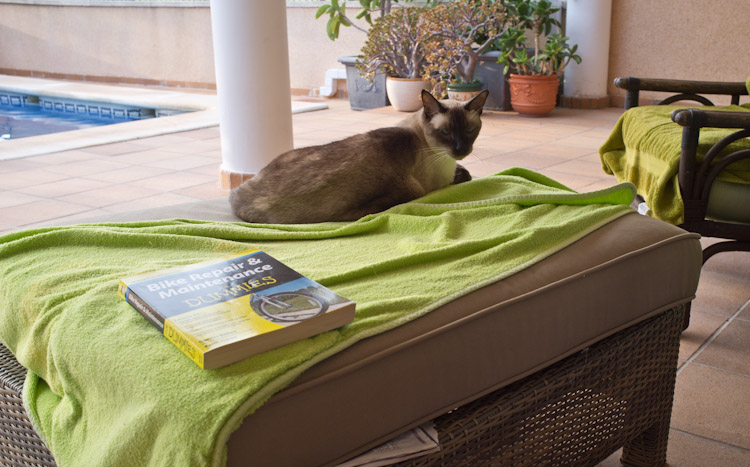 35_15
This is probably the best picture I have taken of him in the 11 years he has owned us. He looks extremely fierce here, but in reality he was just yawning: