A quiet week. Lars left on Monday morning, so it was just a week of work and daily life. The one "event" was the opening of an exhibition of photographs of Iceland taken by members of our photo club Lightbox who travelled there last spring.
4_1
Sunday night was Lars's last dinner here this time around, so we decided to have the emblematic dish of this part of Spain, paella. Normally paella is eaten at lunch (ordering paella in a restaurant in the evening is a clear sign that one is a tourist). But we don't care about such silly rules. We eat whatever we want whenever we feel like it. So, here is my wife's paella de mariscos in preparation: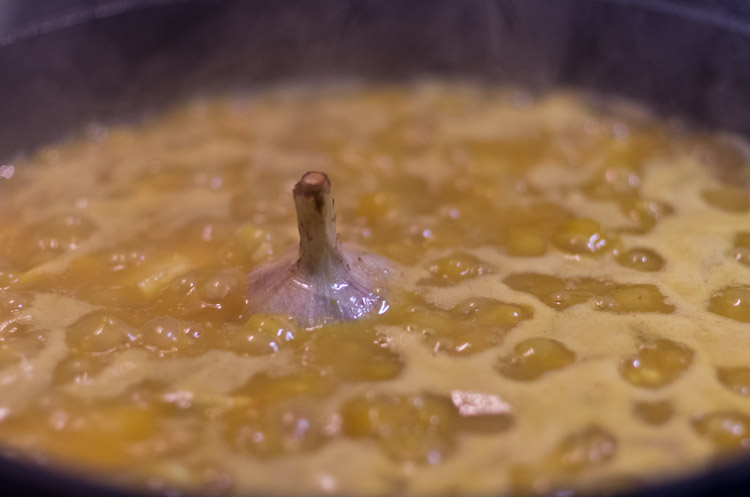 4_2
Ready to serve: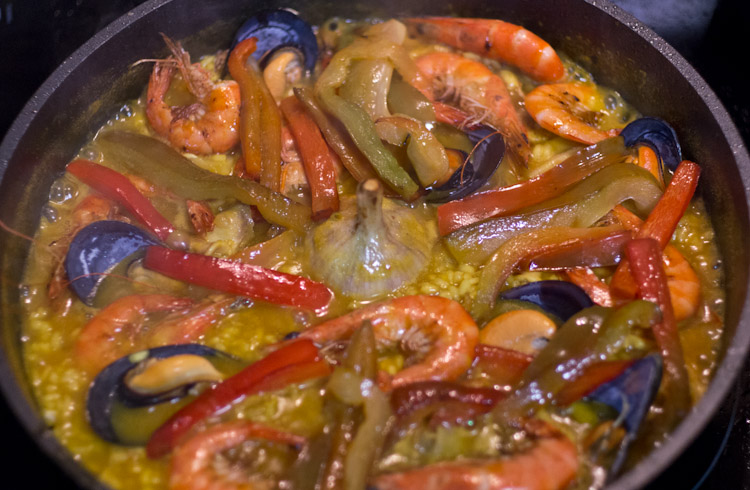 4_3
As always, Cheeta was paying attention under the table while the food was being served: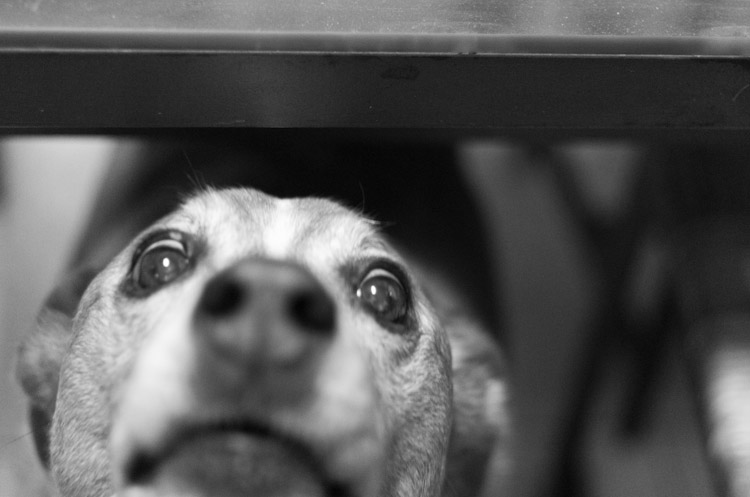 4_4
A snapshot outside our office, flags and moon: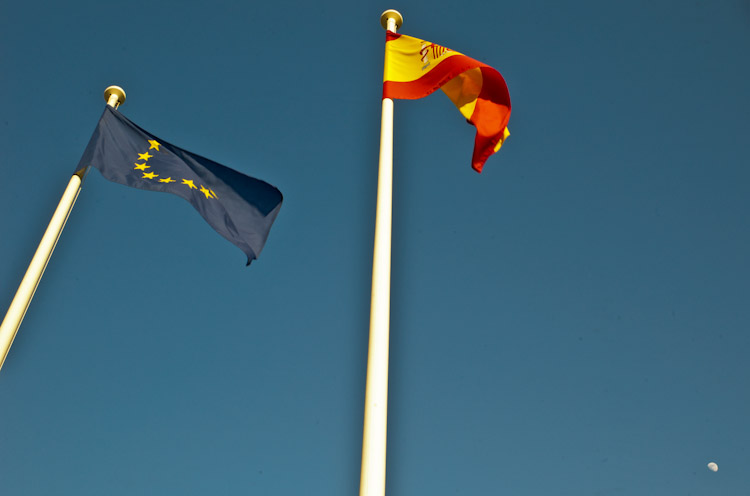 4_5
Lili the Cheese Pusher making her weekly visit to our parking lot to deliver her delicious goat cheeses: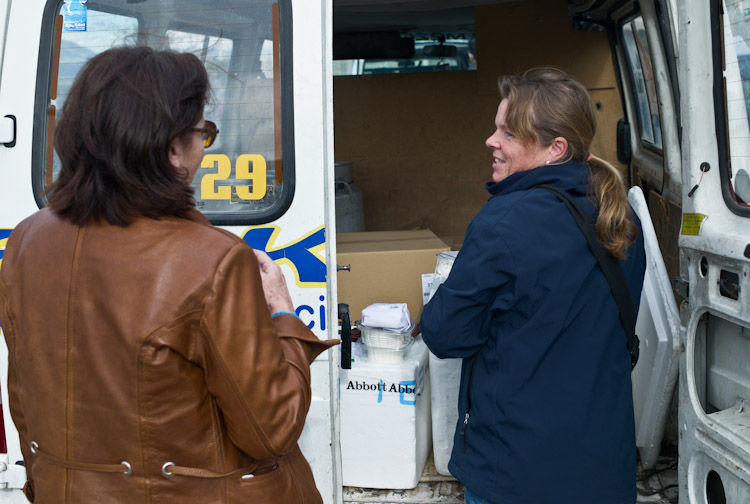 4_6
There were a lot of days with dramatic sky. Especially one afternoon, when leaving the office, I was struck by the colours of the sky over the harbour of Alicante: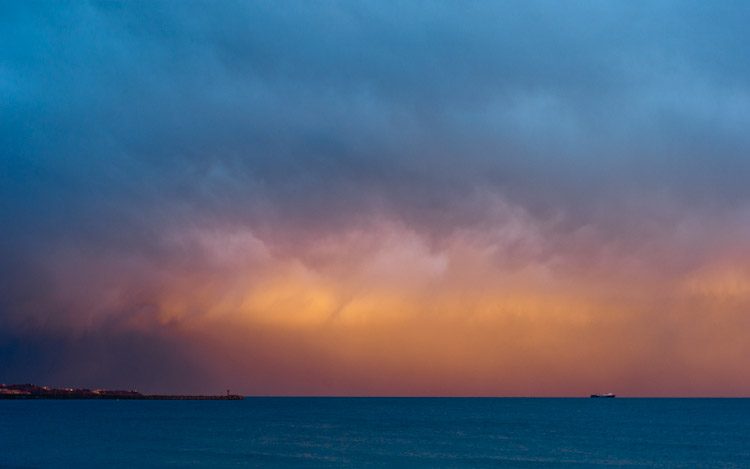 4_7
Morning sky in our neighbourhood: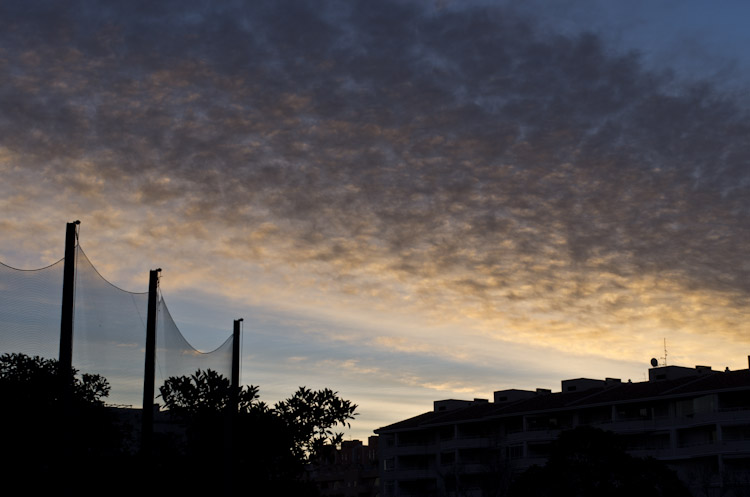 4_8
But the weather phenomenon we had the most of during the week was strong wind. Here is a local restaurant, photographed while I was walking Cheeta one morning: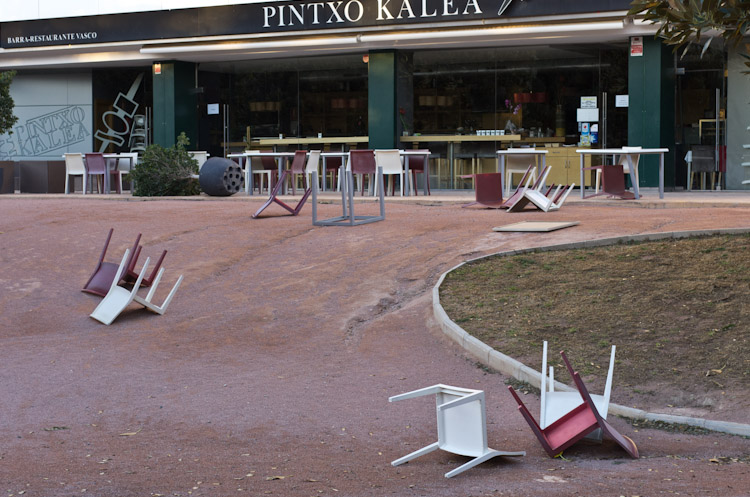 4_9
The same afternoon I stopped at a shopping centre on my way home to buy some basics (mainly beer), and saw this: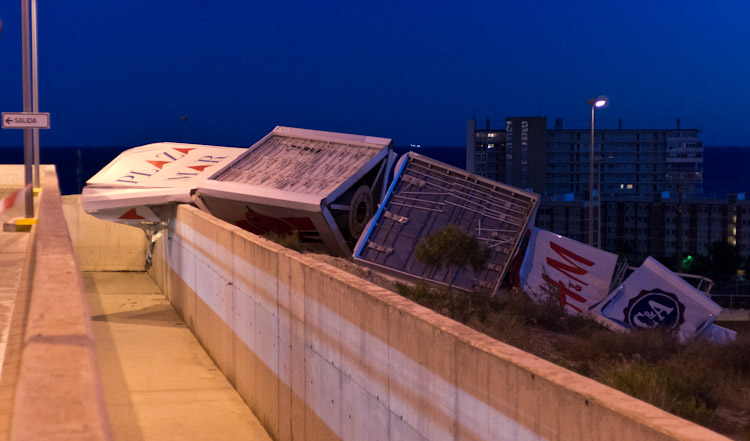 4_10
On Friday night our photo club Lightbox opened its Iceland exhibition in the exhibition space of El Corte Inglés, the biggest local department store. Mark is pouring the cava while his daughter looks on: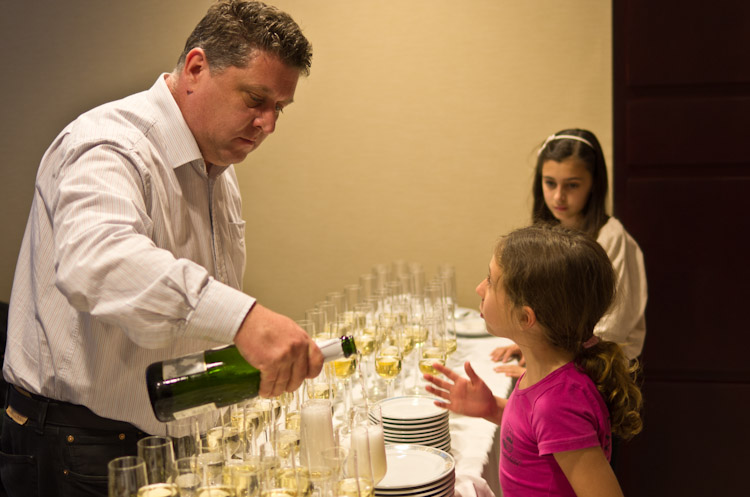 4_11
Philippa gave a little talk: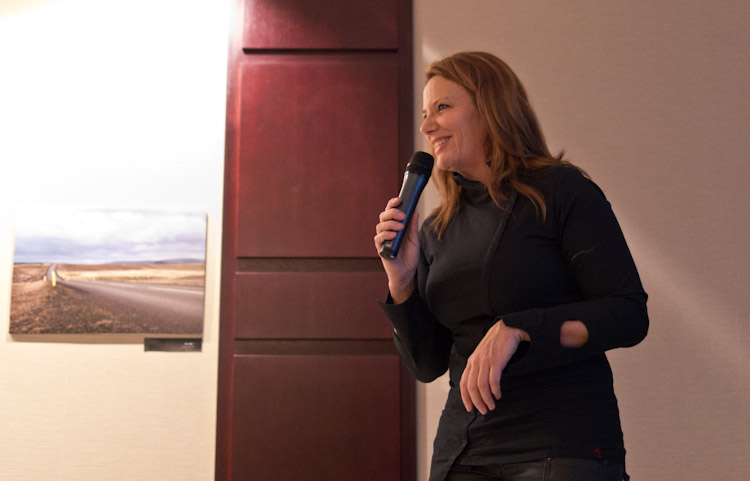 4_12
The opening was well attended. This is actually one of the best places in Alicante for this kind of thing, since there is lots of traffic in this department store, and many people just drop by: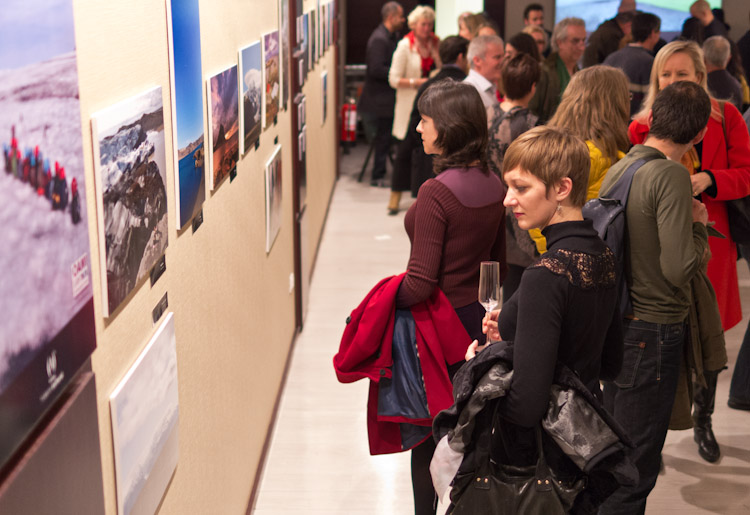 4_13
When I attend events like this, I of course look at the pictures, but even more so I look at the people looking at the pictures: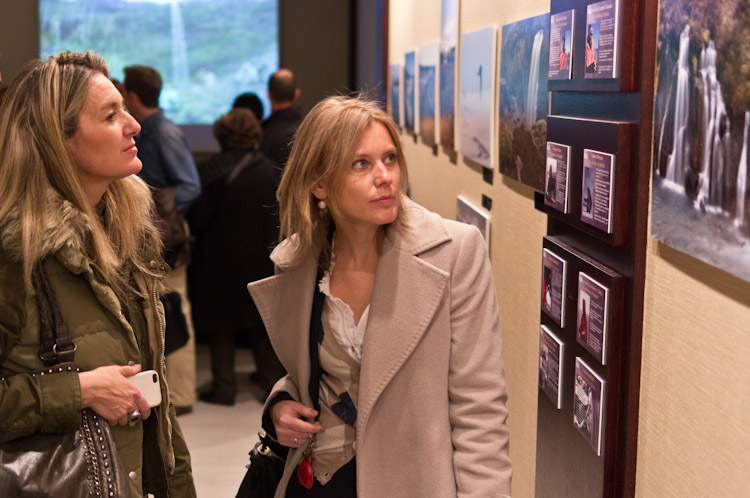 And thus ended a quiet week.