The first week of the year was spent largely on returning from my Christmas vacation in Poland in the early part of the week and receiving my wife and children on their return from Puerto Rico towards the end of the week. As always, settling back into the daily routine following a 3-week vacation is a bit of work.
I left Wrocław on Monday. I was flying home to Alicante from Dresden, about 260 km away, at 8 a.m. on Tuesday, so I decided to go to Dresden the day before and spend an afternoon and evening touring the city. However, the plans were changed somewhat by a blast of winter which made it impossible for my sister to drive me to Dresden. I took a train instead. Not a long journey, but still more than 5 hours because the train seemed to stop in every town and village along the way.
Main
Waiting to board the train at WrocÅ'aw's main station, my last picture of the city during this trip: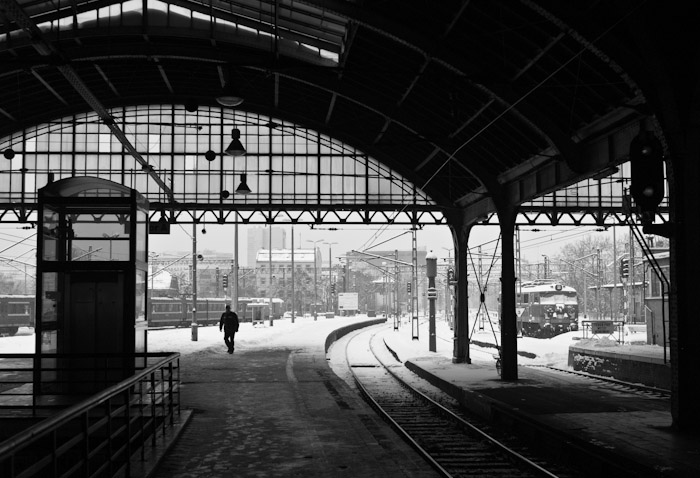 The alternates:
Alternate 1
This lady and her friend were also going on the same train. The doggie is 17 years old but in good shape: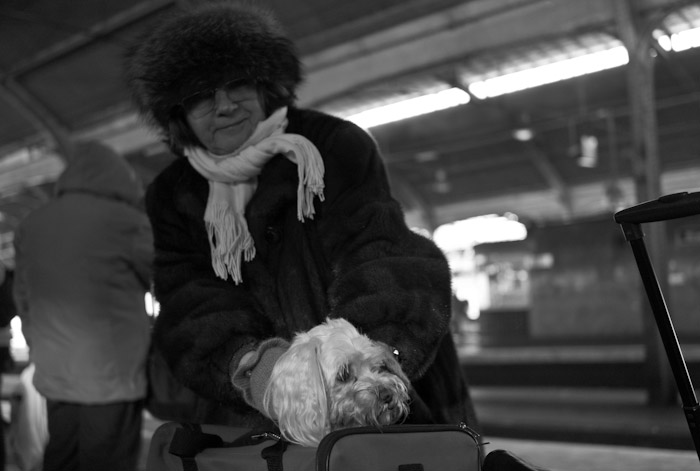 Alternate 2
On the train, I listened to my iPod and looked at my fellow passengers: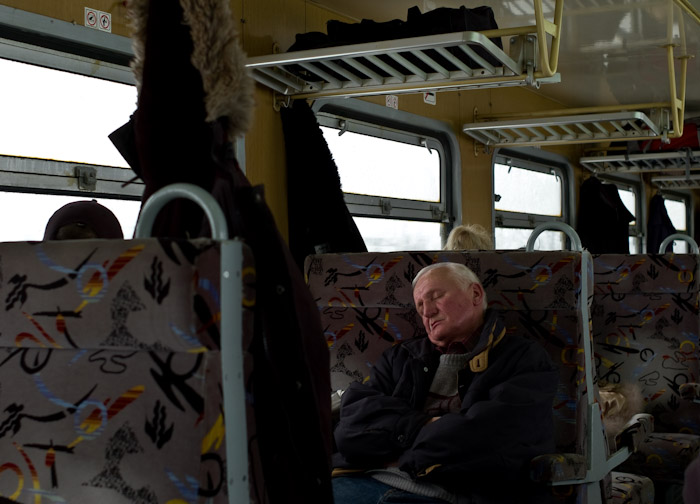 Alternate 3
…or at the winter wonderland zipping past outside: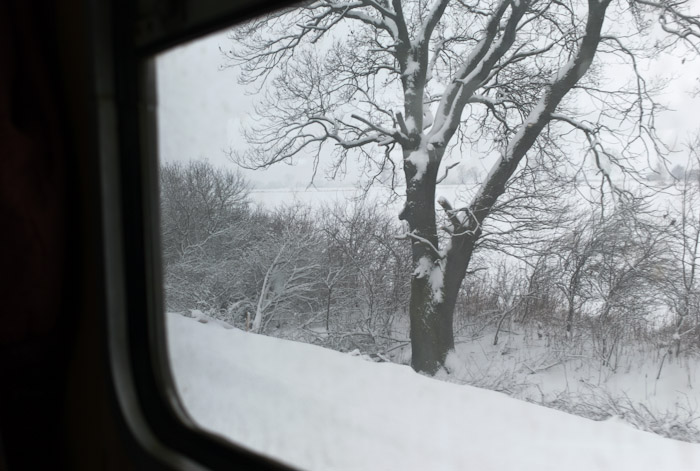 Alternate 4
The train I was on went from Wrocław to Görlitz, the German border town. While Poland has made a lot of progress since the fall of Communism 20 years ago, the trains are still not up to Western European standards. Much of the rolling stock needs replacement. Certainly, the doors of this car need fixing: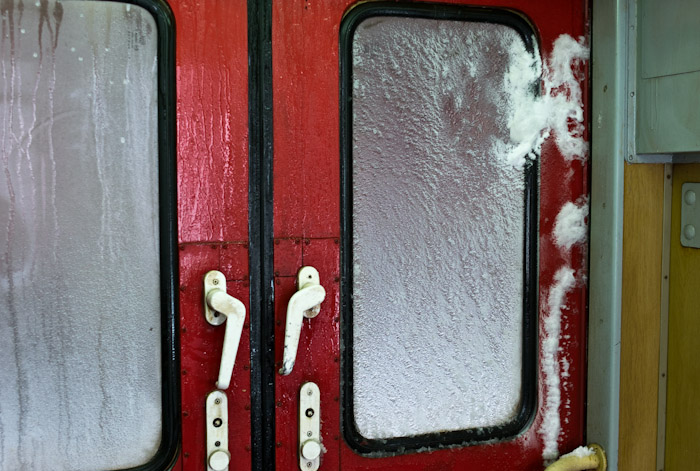 Having said that, the train did arrive in Görlitz on time, and the price for the 166 km journey was 29 Złoty, or about 7 Euro. The German train I took from Görlitz to Dresden certainly did not have leaky doors, but it cost 18.30 Euro to cover the 90 or so km.
Alternate 5
In Görlitz, I had enough time to grab something to eat and to take a look outside. The town was pretty much snowed-in, but the roads were cleared with customary German efficiency: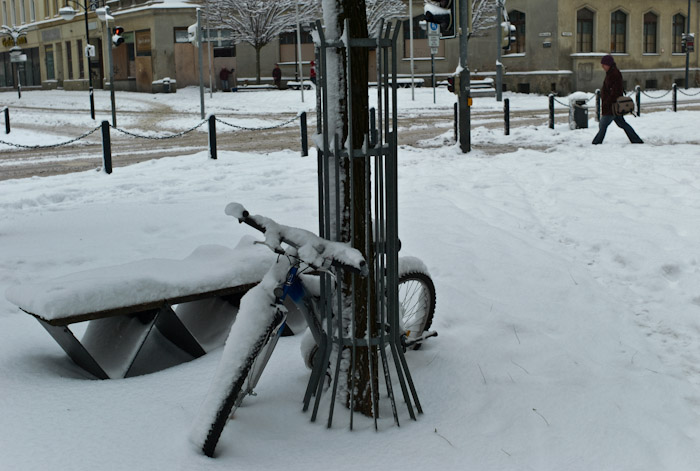 Alternate 6
I finally arrived at my hotel in Dresden around 6 p.m. The hotel gave me a room on the 10th floor, with a pretty nice view: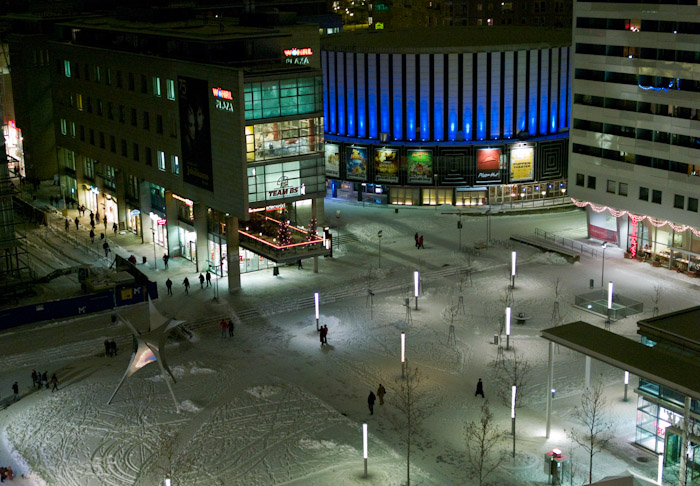 Alternate 7
I went for a very cold evening walk in Dresden. This is the Altmarkt: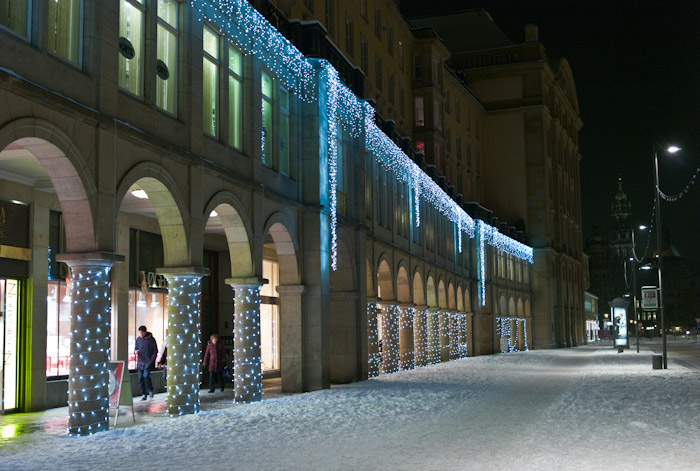 Alternate 8
The Kulturpalast: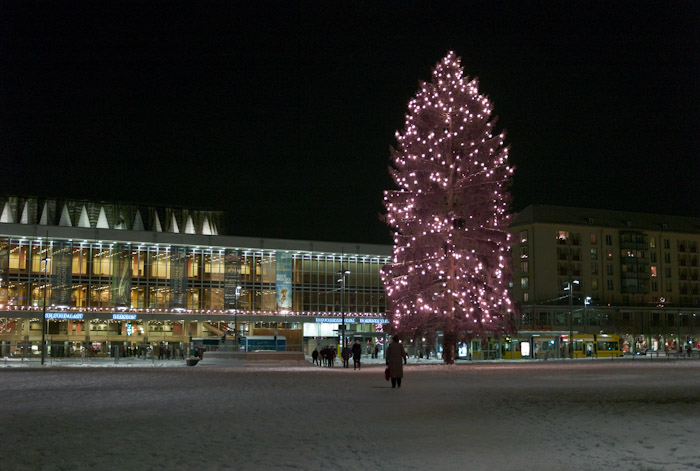 I walked along the river and in the old city, including past the Frauenkirche, but did not take that many pictures. It was very cold, and I quickly decided to have some dinner and go to bed early, as I had to be at the airport at 6:30 the next morning.
The next day, I arrived back in Alicante. It was winter there too, but "winter" is a relative concept.
Alternate 9
This is a river that runs into the sea in El Campello. Appropriately, it is called Rio Seco, and most of the time it is actually completely dry. But now there had been some precipitation in the mountains that surround Alicante, so there was a trickle in the river bed: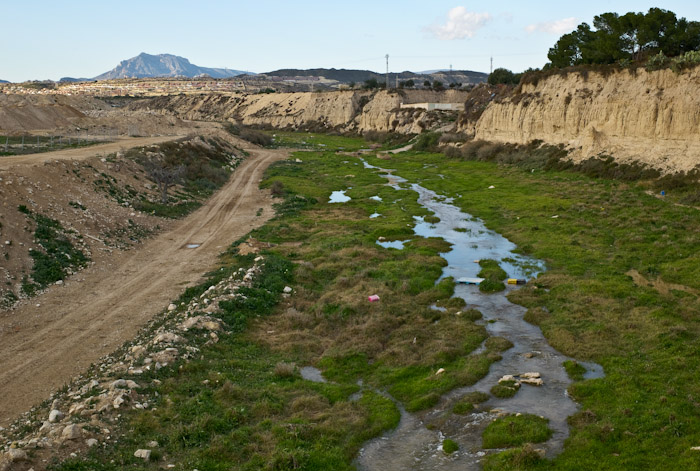 Alternate 10
Not much life at my favourite bar: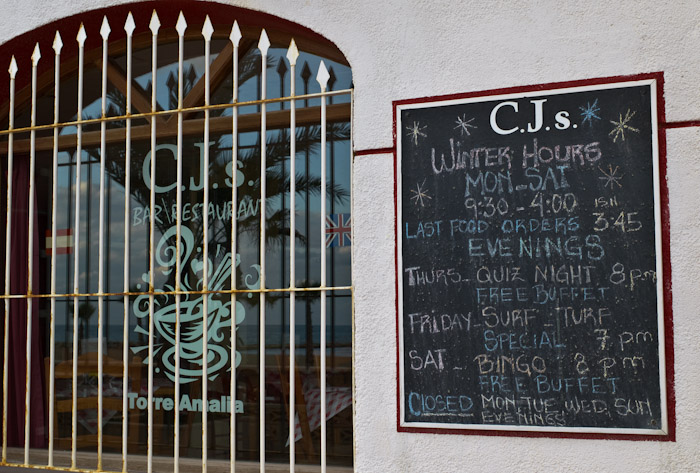 Alternate 11
A bit more life on Postiguet beach in the city: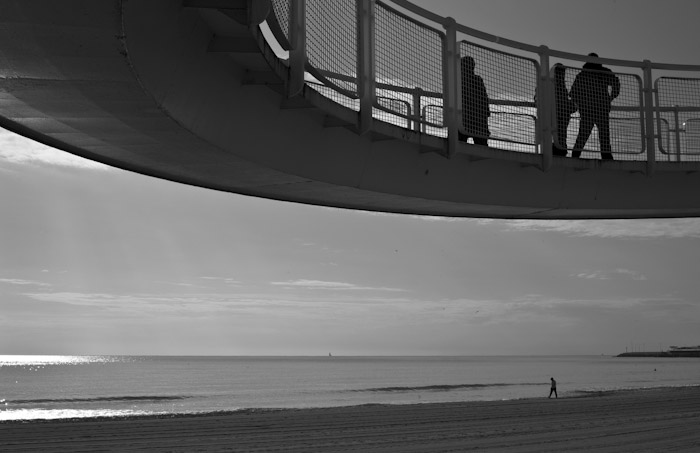 Alternate 12
Lone jogger: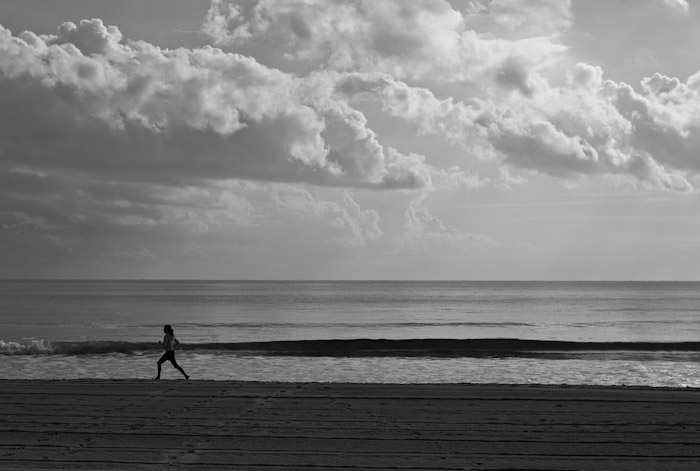 Alternate 13
Lone reader:

Alternate 14
On Thursday, I had to go to Madrid to pick up my family. They were arriving back from Puerto Rico via Philadelphia. On the way back to Alicante, we stopped at this rest area, only to find everything closed: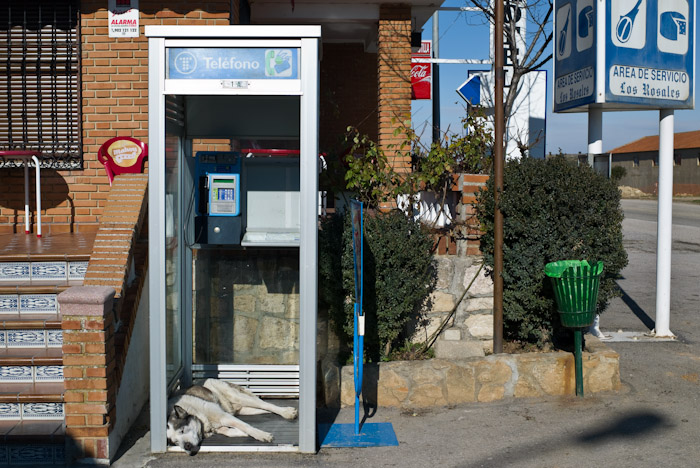 Alternate 15
Finally the family is reunited. My son was going back to his university a couple of days later, with a math test to follow during the following week. The cat, being trumatized after 16 days in a pension, wanted the attention of his humans: