This was a week to enjoy the good weather and our newly recovered freedoms–and although we continue to work from home, my little team got together for lunch at Moments, for the first time since February. And of course I continued to cycle every morning, taking advantage of the flexibility allowed by teleworking.
24_1
I start with a couple of pictures of morning light. A tree in our garden: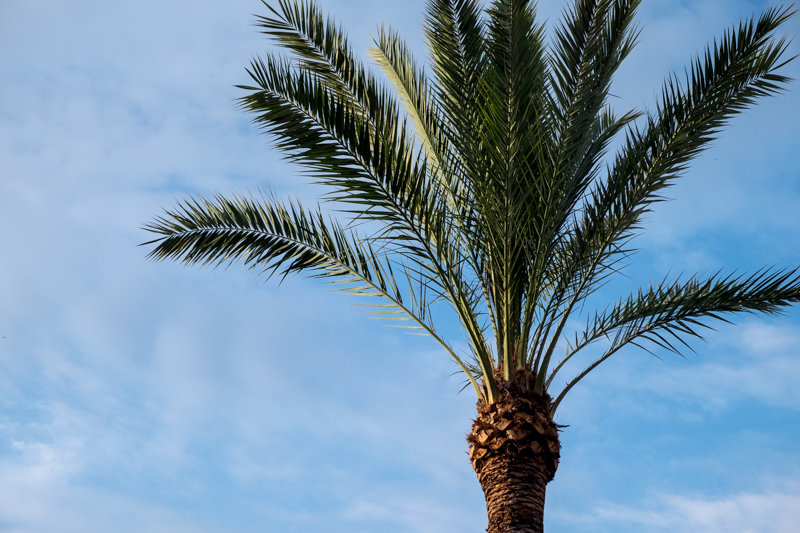 24_2
Inside the house, on my wife's piano:

24_3
On Sunday, I cycled south to Elche and Santa Pola for the first time since the shutdown began in March. I enjoyed the sights of Santa Pola's harbour again: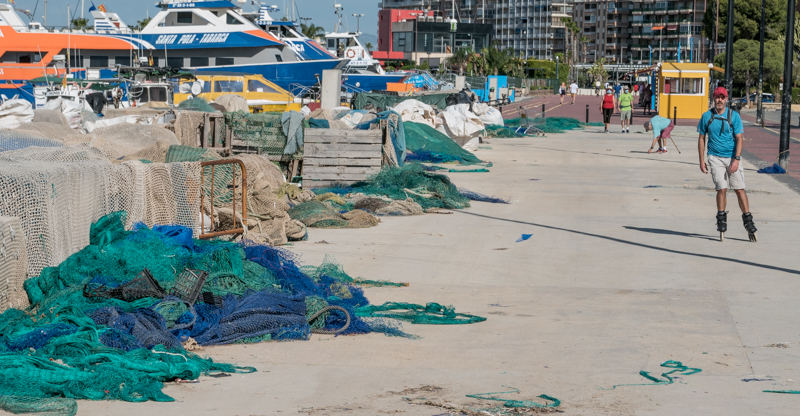 24_4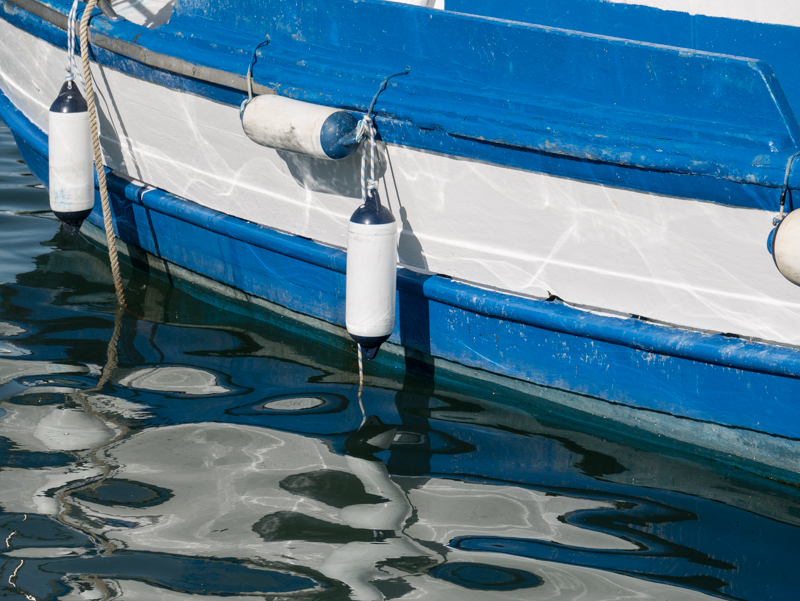 24_5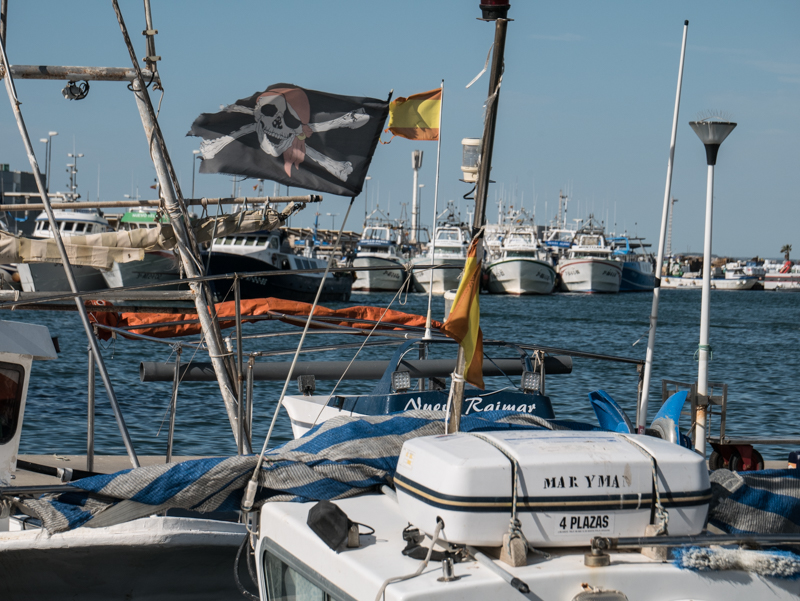 24_6
The nicest part of the 80 km ride is between km. 50 and 65 or so, on a lovely coastal road: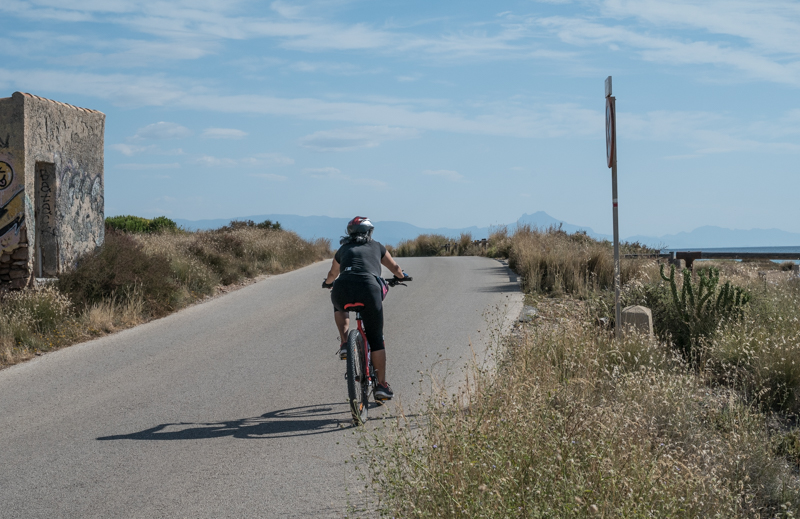 24_7
When I look to my left, I see the rock face: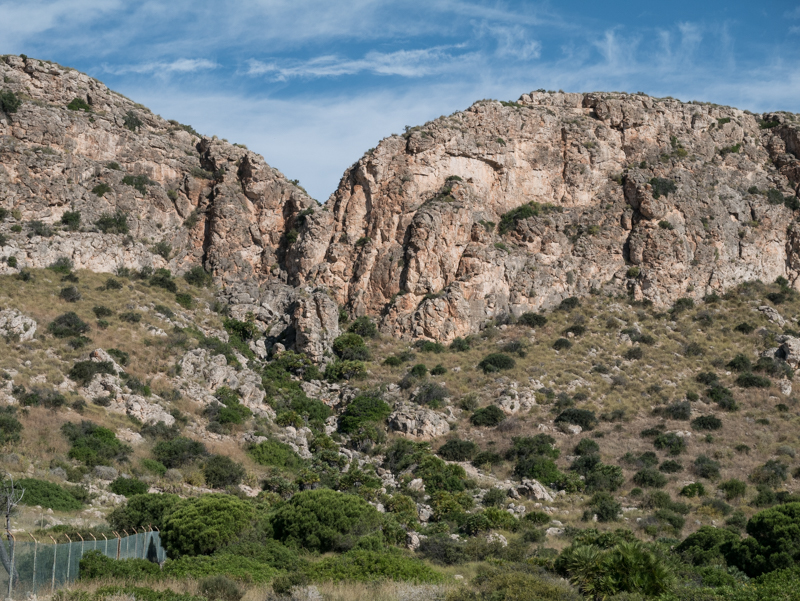 24_8
When I look to my right, I can see the island of Tabarca: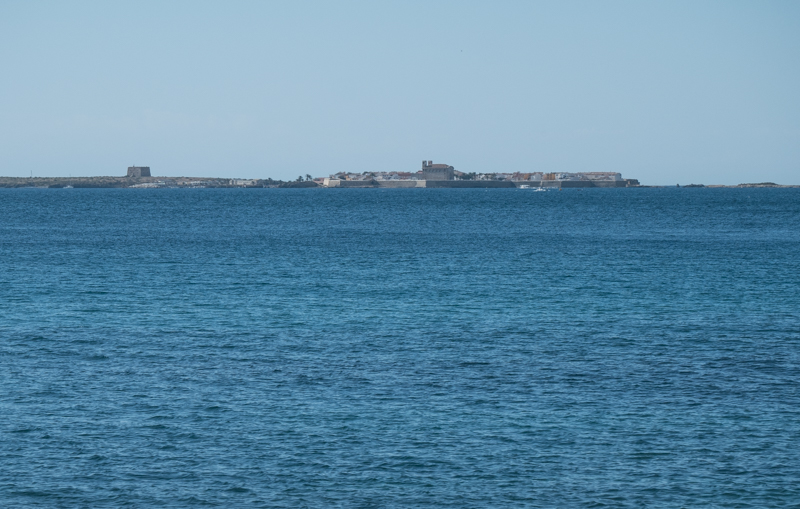 24_9
Another cyclist, perhaps about to take a dip: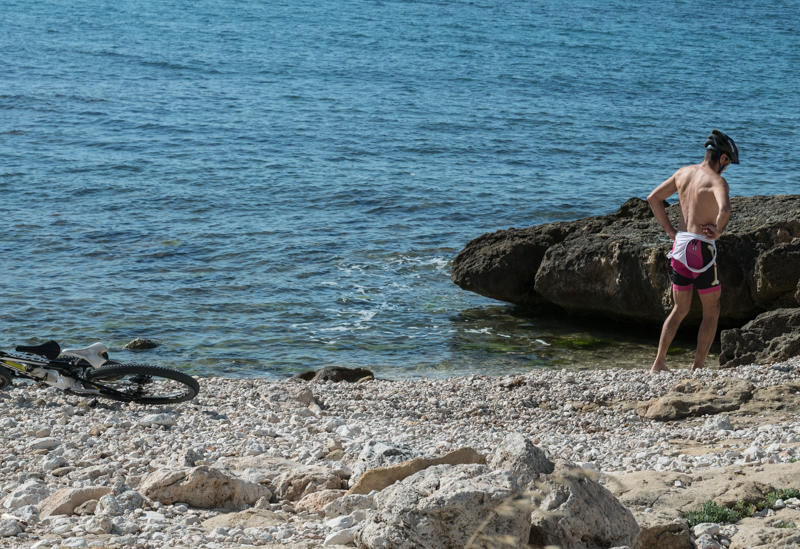 Next are several images from my immediate neighbourhood.
24_10
One day, driving home from the supermarket, I happened upon this man on a beautiful 1958 BMW motorcycle. I almost caused an accident when I stopped and backed up a few meters to take the pic without getting out of the car: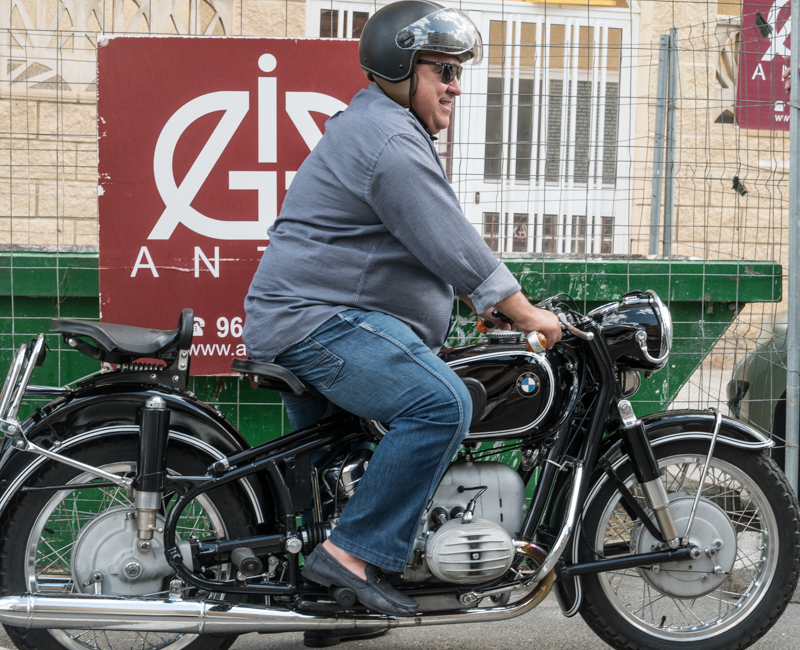 24_11
Colourful balcony: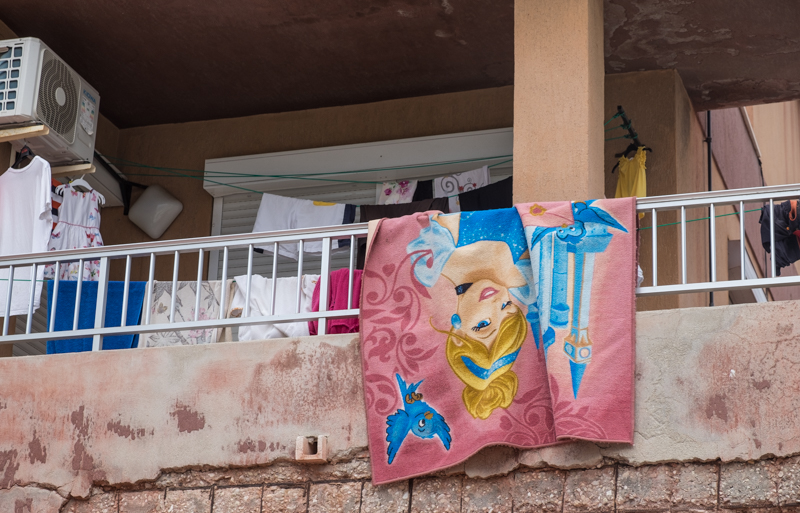 24_12
Industrial-scale window cleaning on a building being renovated: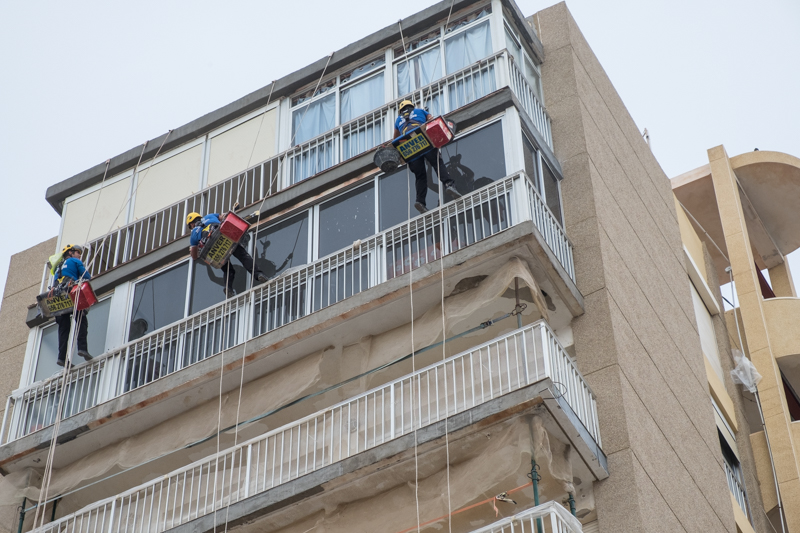 24_13
The beach is being prepared for full reopening, and so the structure designed to provide shade for wheelchair users is being renovated: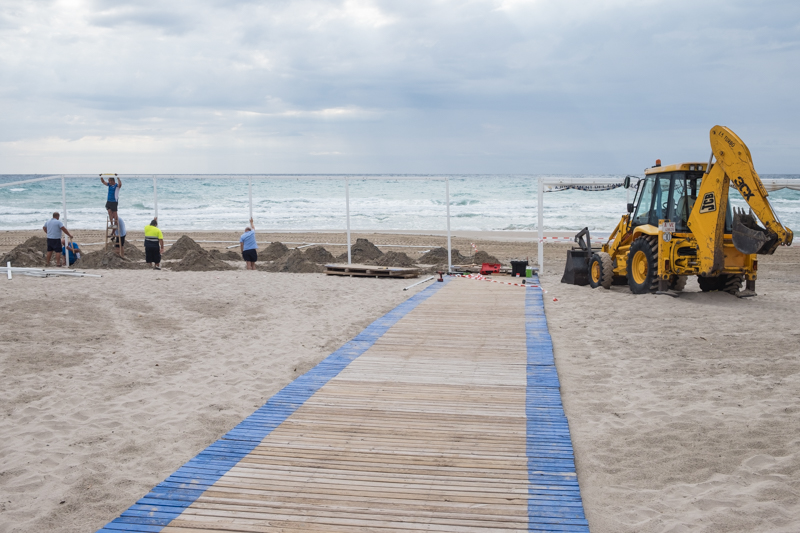 24_14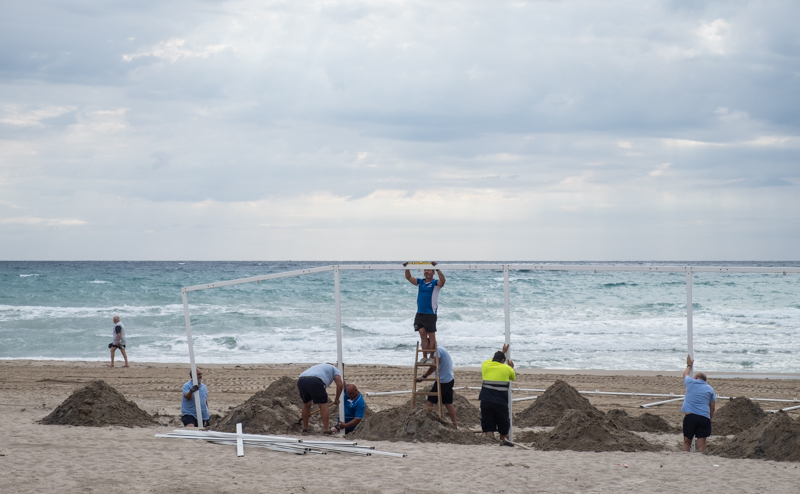 24_15
Volleyball: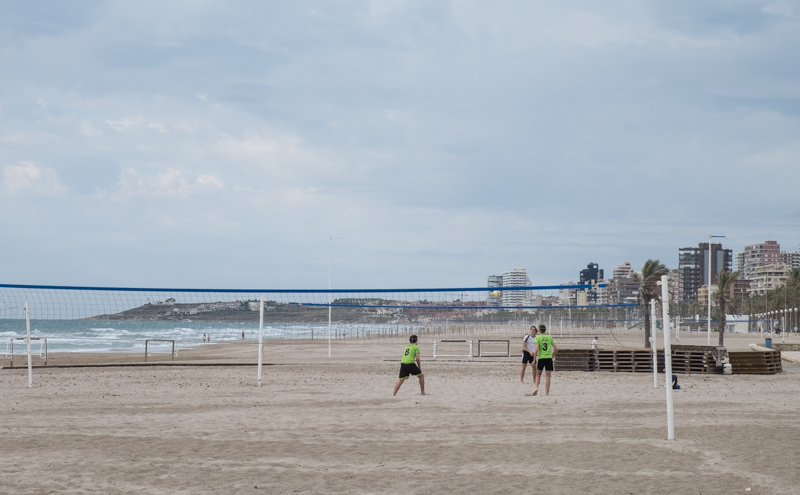 24_16
One day I went down to the beach with a 9mm fisheye lens: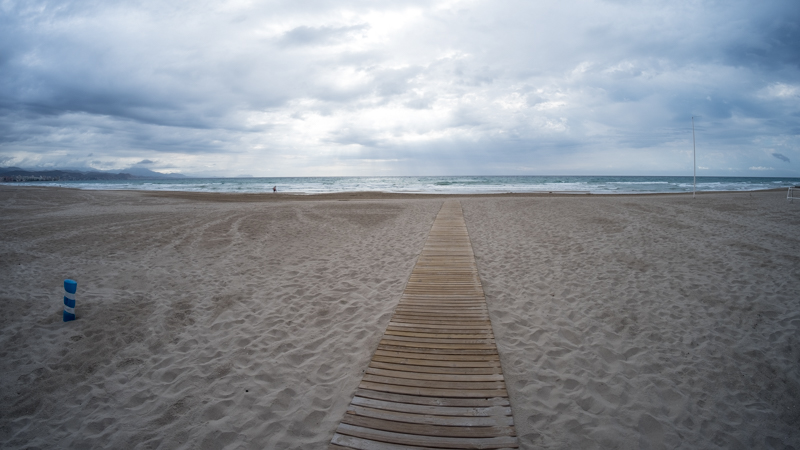 24_17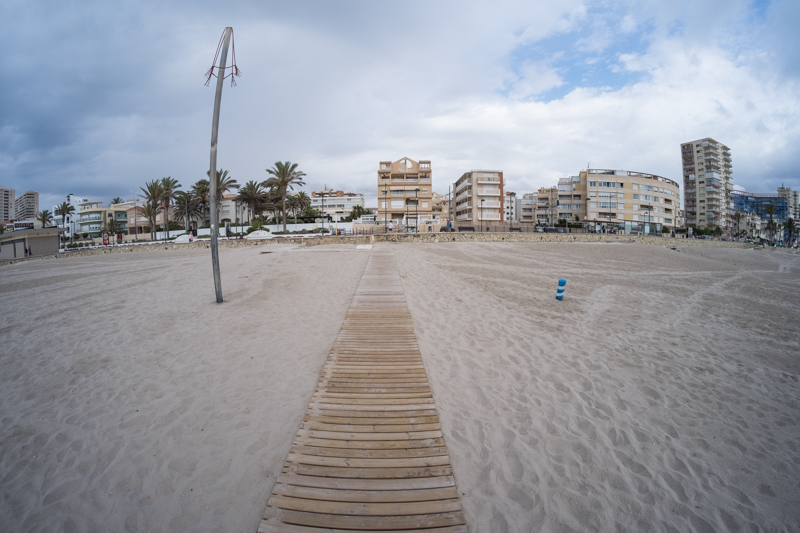 24_18
One day Monica and I drove to the centre to shop at the Chinese grocery and to have a drink at one of the outdoor bars: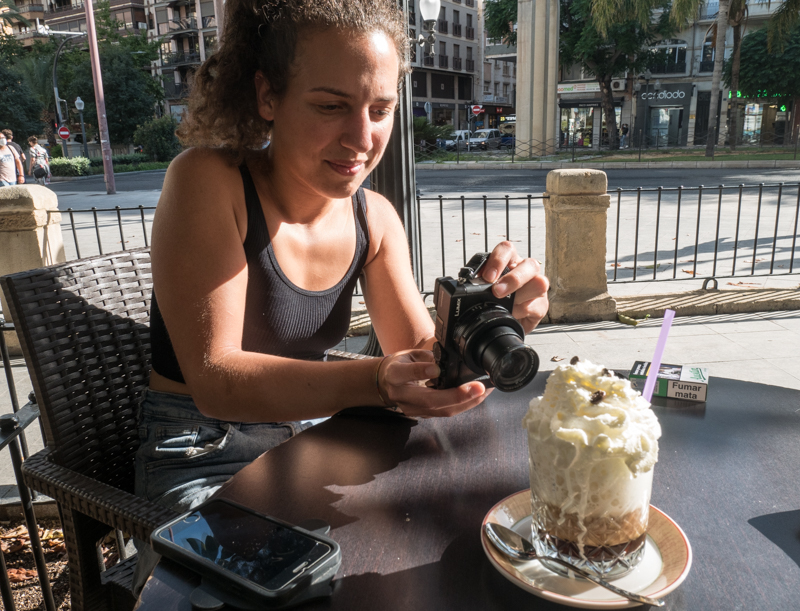 24_19
This summer, Monica has been enjoying the paddle board she got for her birthday a month ago:

24_20
Last week, I posted a photo of a concrete structure near Aigües, decorated by local artists. This week, I stopped by their place in the village, decorated with their paintings: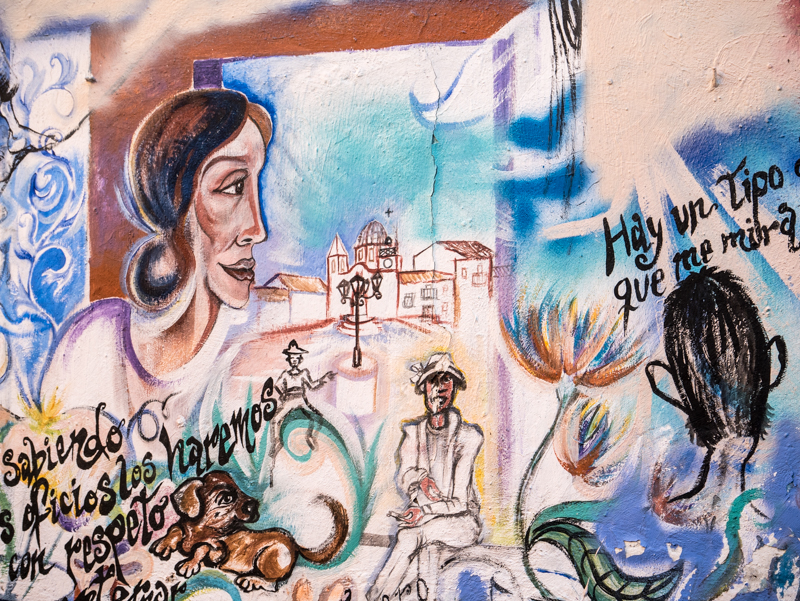 24_21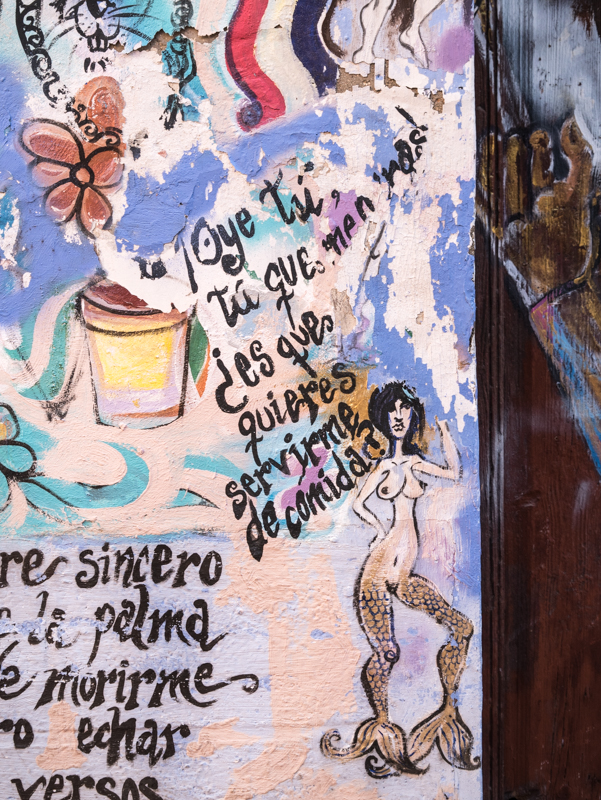 24_22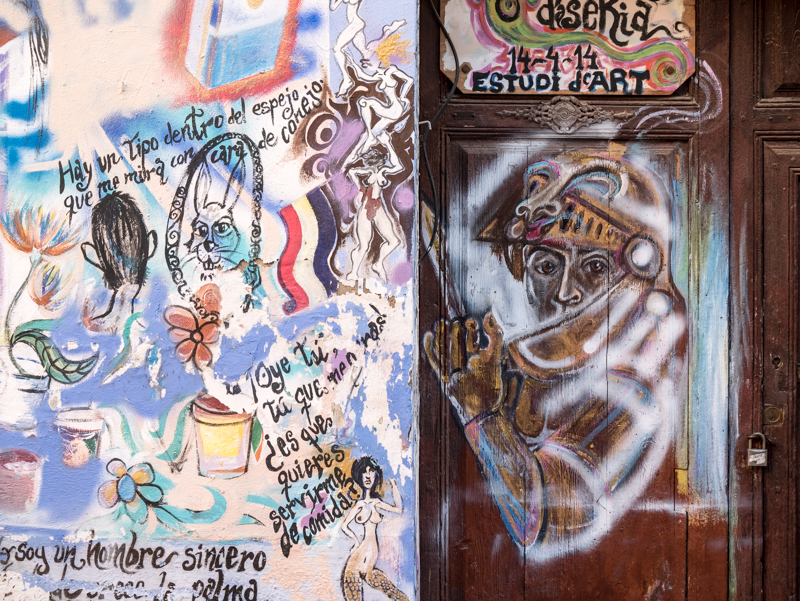 24_23
This week, about 70 volunteers (out of a workforce of about 1000) went back to the office. The rest of us will continue to work from home until early September. One of those 70 pioneers is our Polish secretary Kasia, and on Friday some of us invited her for lunch at Moments. The terrace and the view were as we all remember it, but the waiter's attire has a slight enhancement:

24_24
The beach at Urbanova also had some corona enhancements: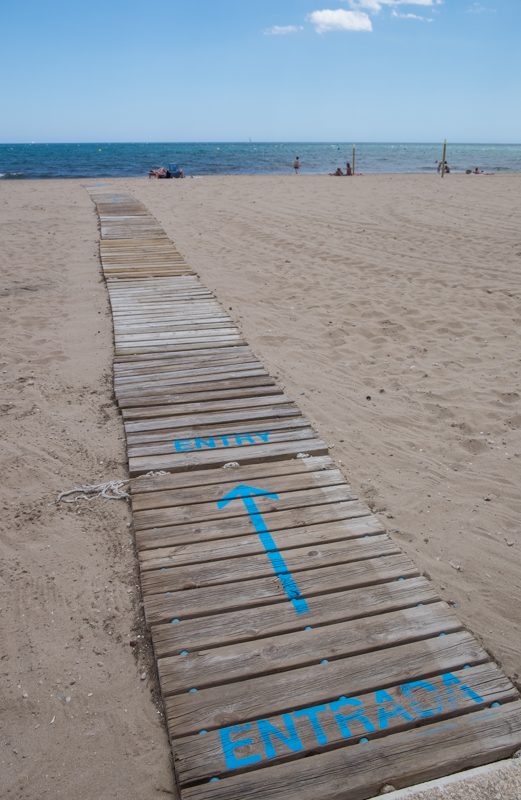 24_25
But it was great to be on the terrace in the sunshine, with Carolina and my other co-workers: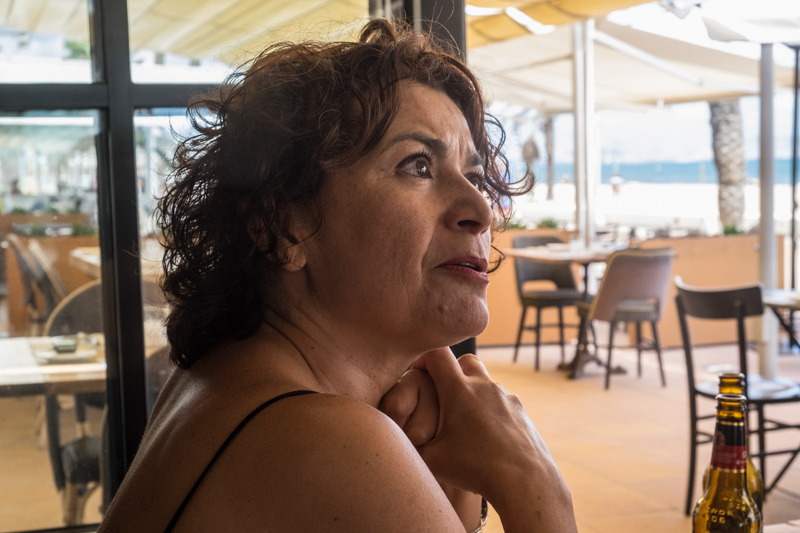 24_26
Urbanova belongs to a municipality that does not yet allow bathing in the sea, and the police are patrolling to enforce the rules: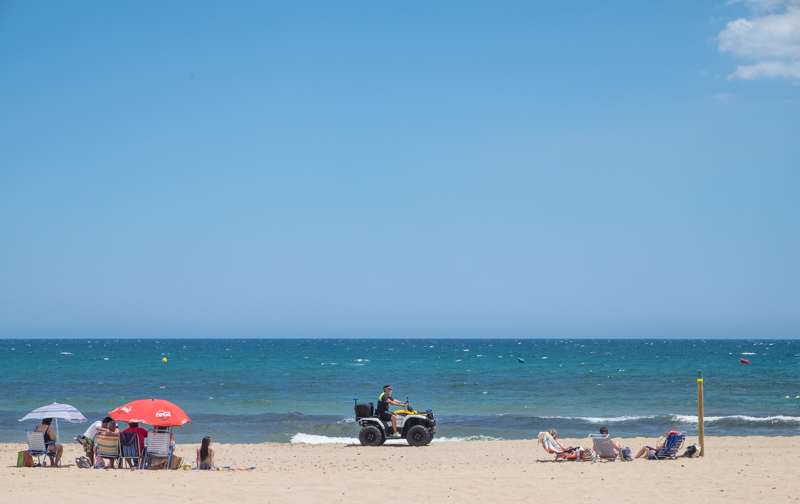 24_27
But you can be in the sand, keeping the appropriate distance between groups: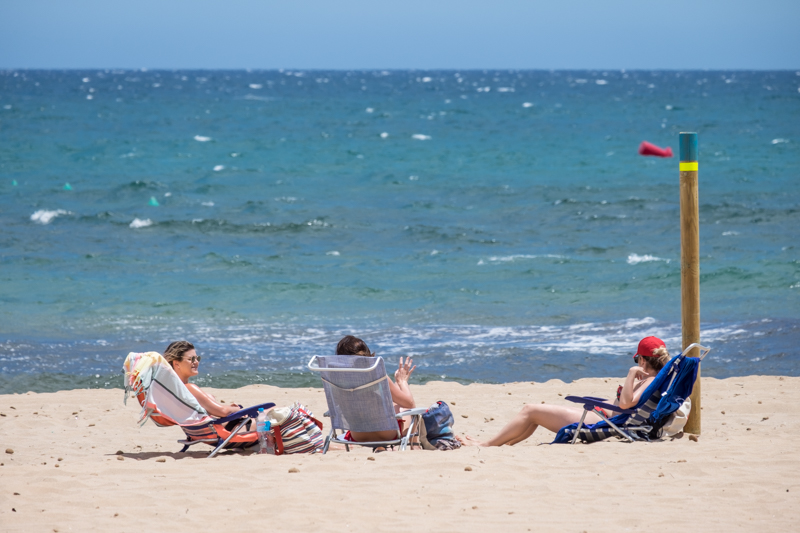 24_28
Windsurfing is OK too: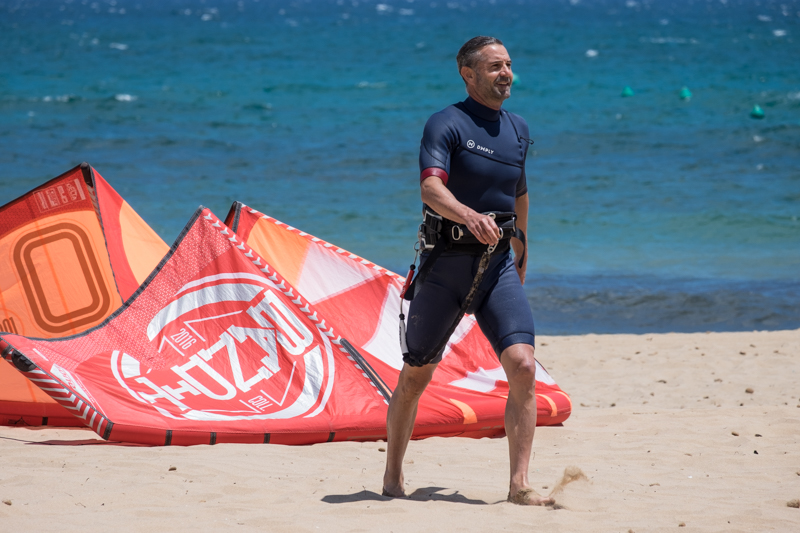 24_29
After lunch, Kasia and Carolina chatting before we go to our respective workplaces (i.e. at home):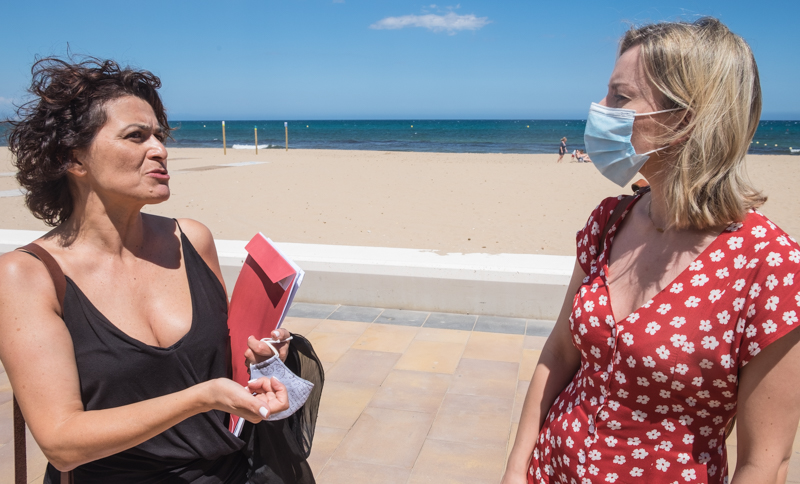 24_30
Facemasks are de rigeur these days: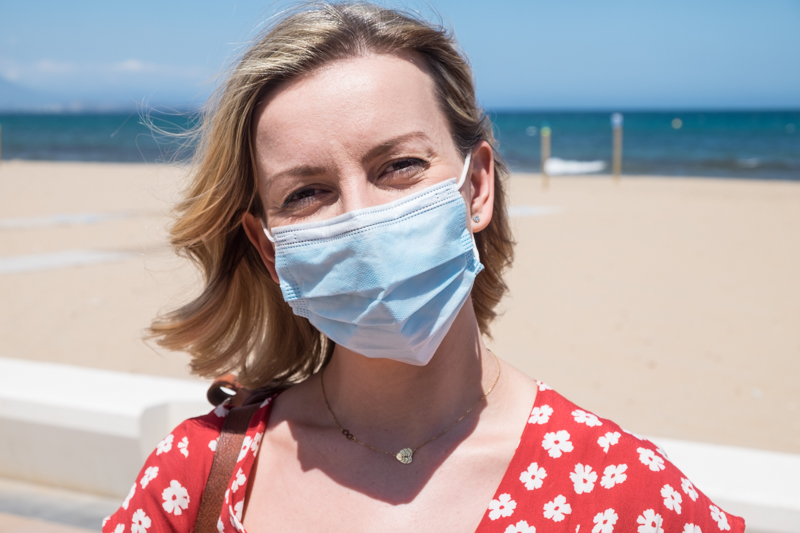 24_31
Carolina had a fancy one, made by a friend:

24_32
I finish with a couple of cycling photos. This is a ruin between Aigües and Relleu, or to be more precise, a house that was started but never finished: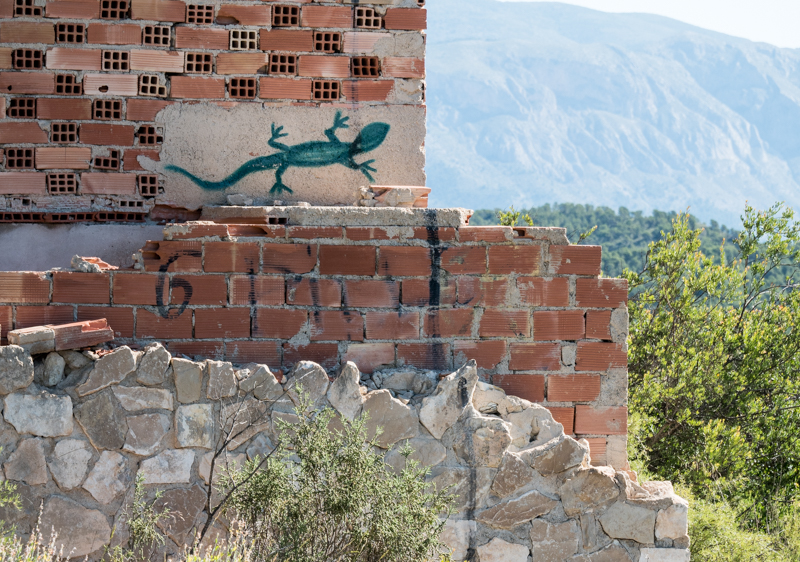 24_33
Cycling to this spot is a ride of about 30 km each way, with lots of climbing, but in a wonderful landscape that is also enjoyed by motorised two-wheelers: