My friend Lars from Denmark was still here all week, and I took Thursday and Friday off so that we could do some serious cycling together. More specifically, we were going to venture into the mountains surrounding Alicante. There are a couple of nearby villages, Aigües and Busot, which I had never been able to reach–I would "bonk" during the long climbs needed to get there. With Lars, I finally made it (and have since made it on my own). It turns out that I had a tendency to start too quickly at the beginning of the ascents. Once I learned to pace myself, I was able to conquer the long climbs of several km. Most of this week's pictures are from our cycling, taken with the Fuji X100 I carry in my handlebar bag.
3_1
This is Lars on a mountain road near Aigües. He is riding my reserve bike which I had purchased during the autumn: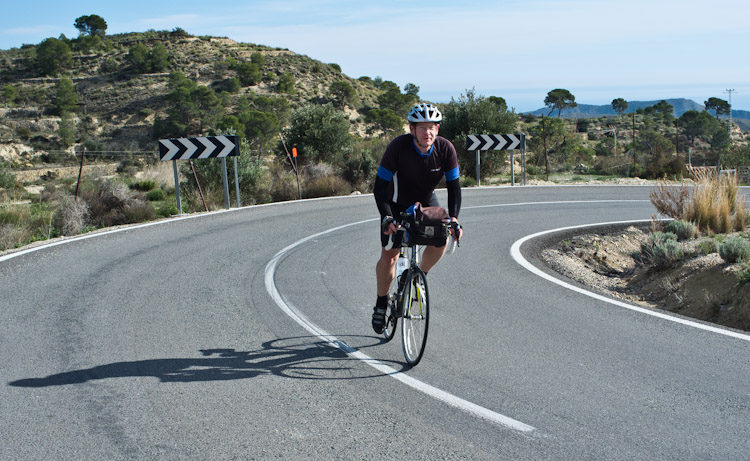 3_2
A much needed breather: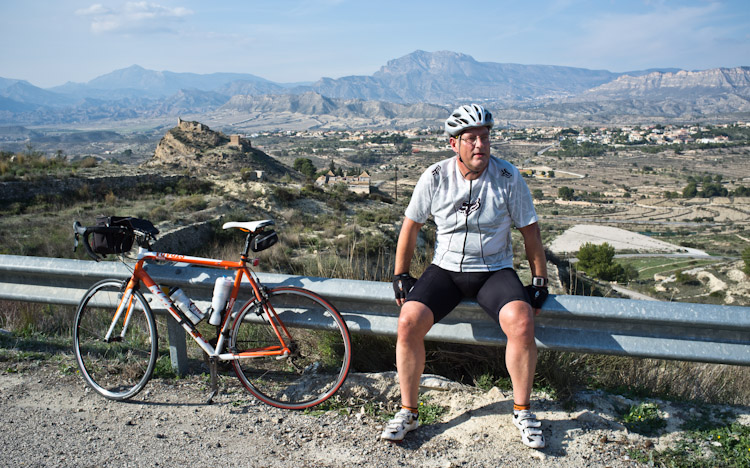 3_3
The first time I made it to Aigües: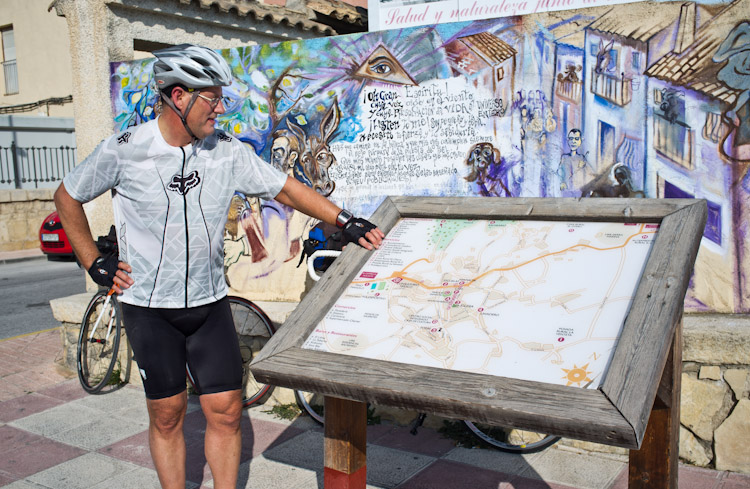 3_4
The landscape in which we cycled: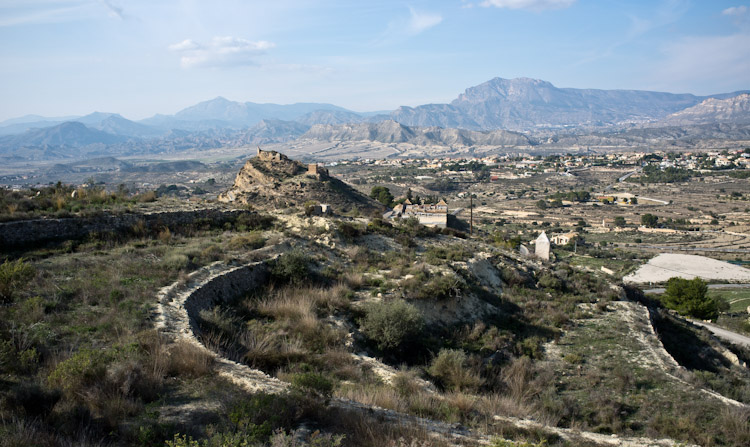 3_5
A rather run-down farm along N-332, the old Valencia road: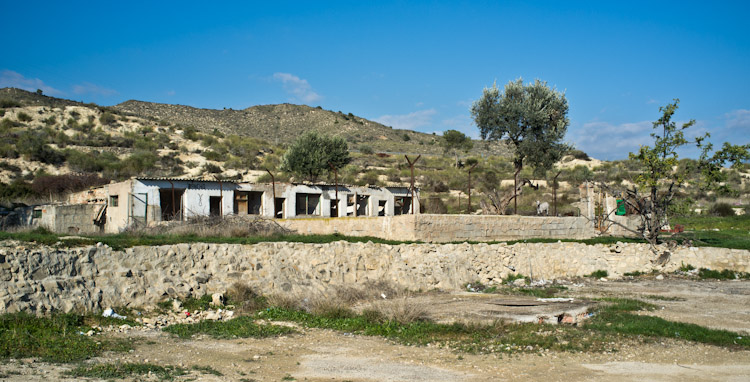 3_6
A spectator admiring us: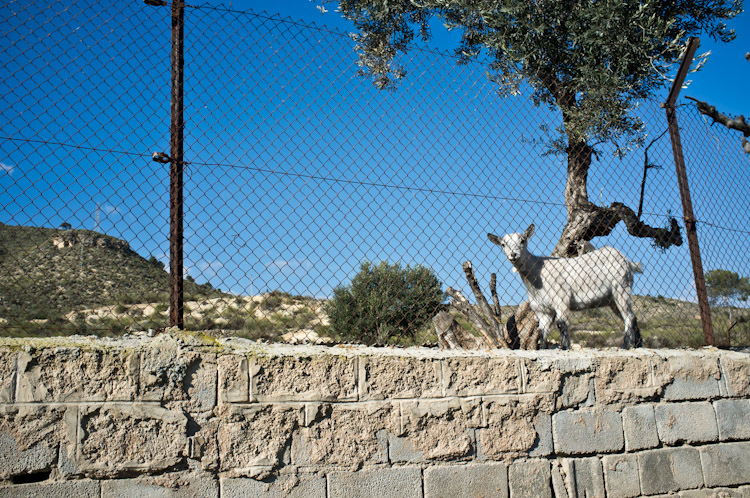 To finish off, a few pictures from other events of the week.
3_7
During the early part of the week we had a couple of rare rainy days. But it never rains for an entire day here, and after the rain you get this, as seen from my office window: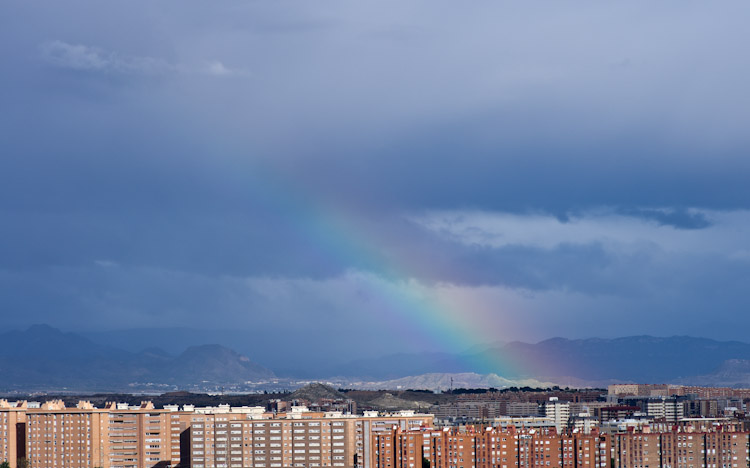 3_8
Customer parking outside a local caja (savings & loan):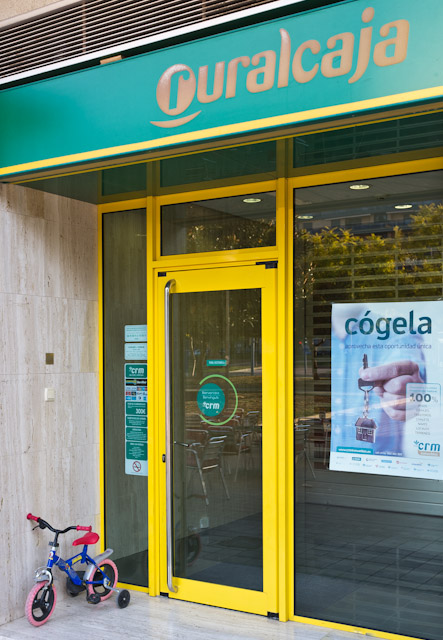 3_9
The department store El Corte Inglés has an exhibition space, Ambito Cultural, normally used for exhibitions by local artists. It is an excellent location with lots of traffic. So we were thrilled when our photo club at the office, Lightbox, was given a two-week window to stage a photo exhibition there. It opened on Friday and features images taken by members during a trip to Scotland last April (I did not go on that trip and so do not have any pictures in the exhibition):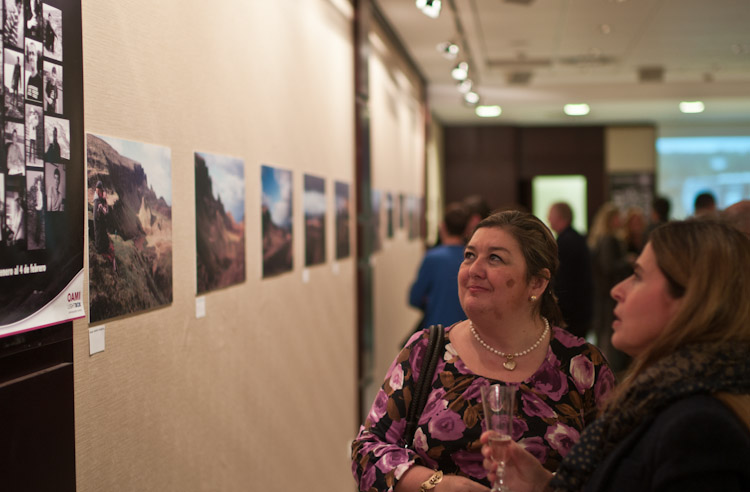 3_10
Yours truly talking with Mark Kennedy, a Scottish colleague from the office who was the driving force behind the Scotland trip: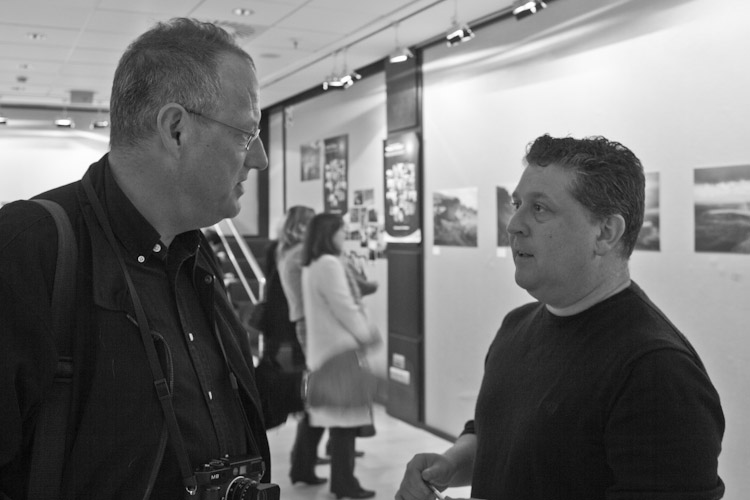 Here is the route along which most of the cycling pictures were taken.