After my trip to Paris and Rotterdam, I spent a quiet weekend at home, cycling and doing the usual weekend things. Then a couple of days at work before flying to Copenhagen early Wednesday morning. So most of the pictures for this week are from Denmark, with a few local ones in the beginning.
18_1
A new business is opening on Avenida Vicente Ramos, the main thoroughfare of my neighbourhood: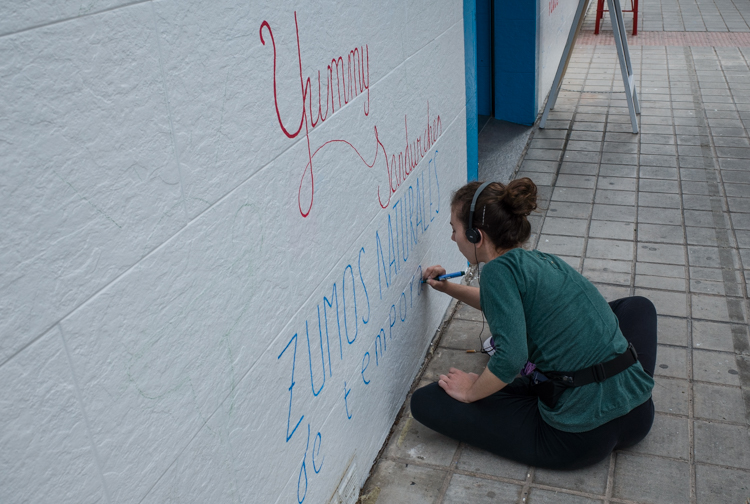 18_2
I have recently "discovered" a nice bar about 500 m from my house, with a great beer selection and football on TV. I went there on Sunday afternoon to watch Getafe-Valencia in the Spanish league. The woman at the neighbouring table spent the entire time I was there having a text conversation with someone: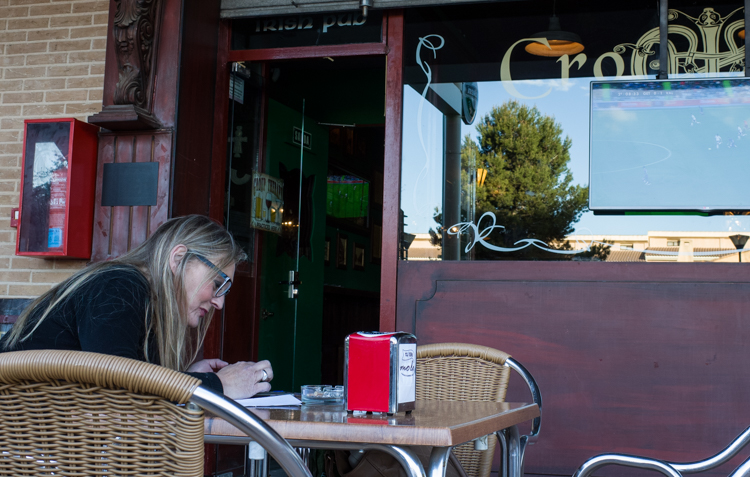 18_3
One of the other tables was occupied by a group of people watching the game, and a friendly dog with which I made eye contact: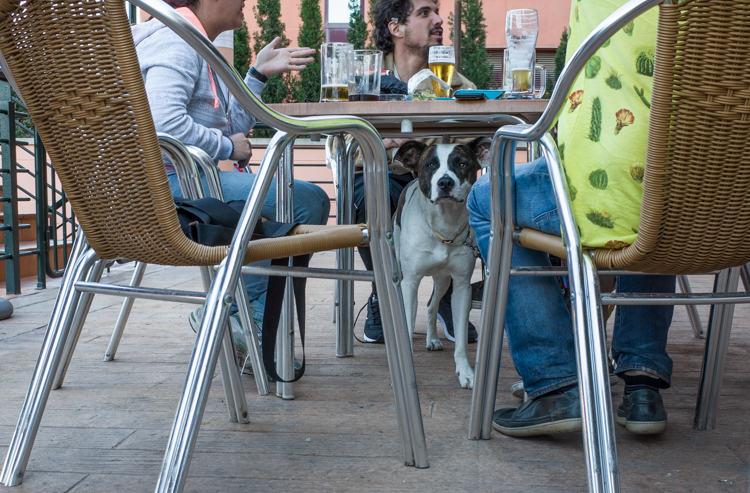 18_4
Morning light seen while walking Cheeta Monday morning: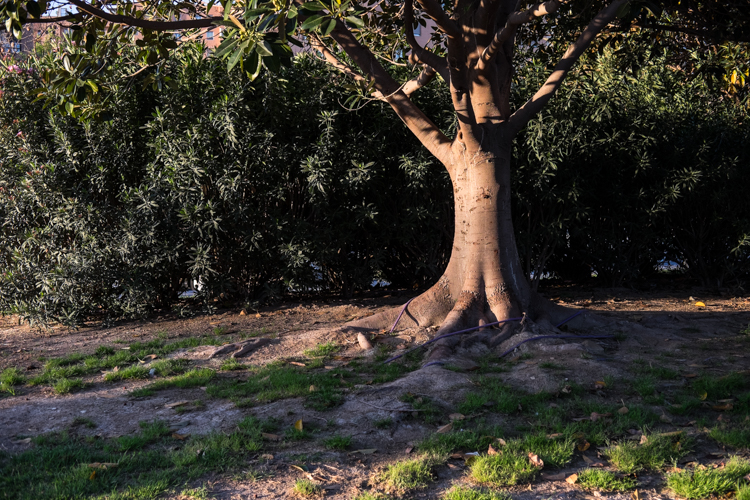 18_5
On Tuesday, I invited a couple of my co-workers for lunch at Moments, my favourite restaurant. The people running it are friendly, the beer and wine selection is second to none, and the food is both tasty and beautifully presented. Even just the bread: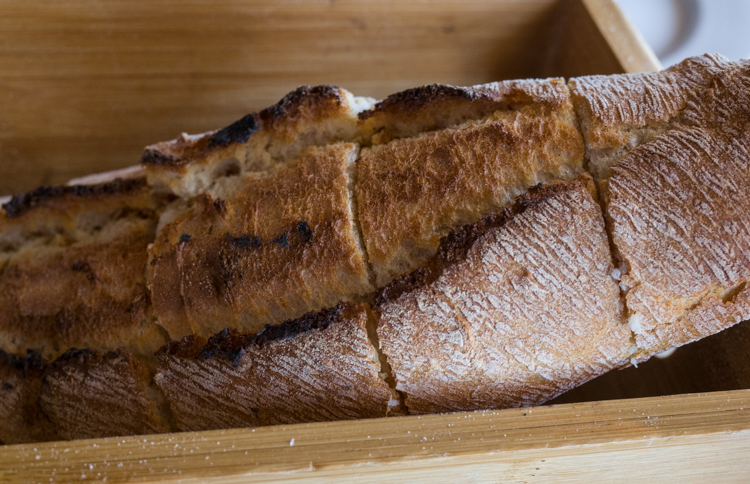 18_6
And a tuna steak on a bed of risotto with a twist–it is made from potatoes: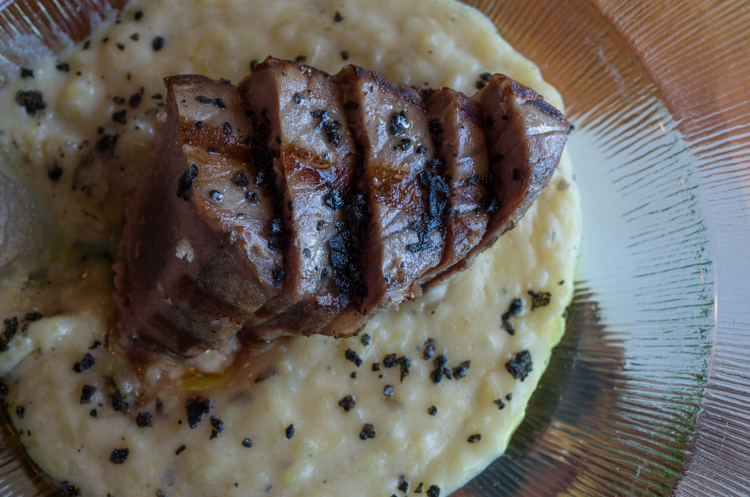 18_7
On Wednesday morning I got up very early, drove to the airport for an 8 a.m. flight, and flew to Copenhagen. On the way from Copenhagen airport to city centre, I noticed this girl taking selfies: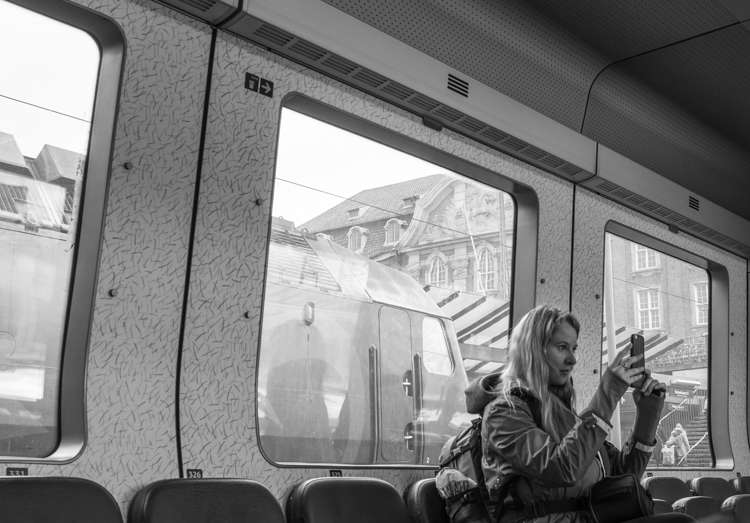 18_8
I got off the train at Østerport station just north of the centre, and while walking to my hotel, I photographed this construction fence decorated with cool rock photographs by Danish photographer Jørgen Angel. There is a lot of construction around Copenhagen; the city is booming so there are many private projects, and in addition there is a major expansion of the metro underway. So there are a lot of construction fences around the city, and the tendency is to make them interesting to look at. Here are two of my favourites: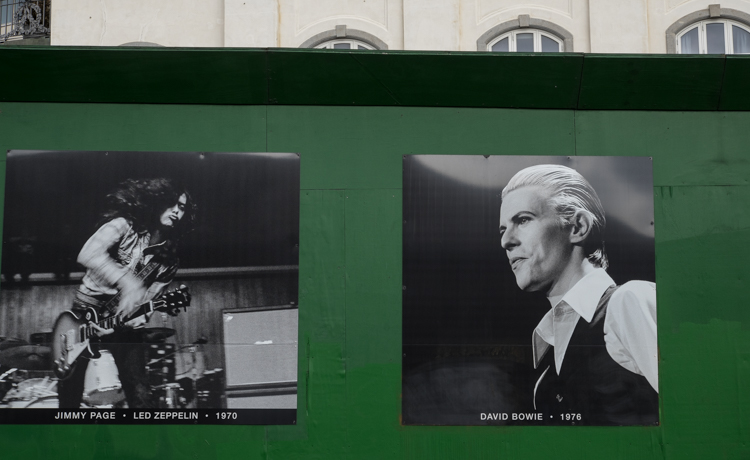 18_9
After checking into my hotel, I walked to my friend Beata's house and sat down for some wine and conversation:

18_10
On Thursday morning, I fulfilled one of the major reasons for going to Copenhagen, to visit my parents' graves. My mother is buried at a cemetery called Vestre Kirkegård, and my father at the Jewish cemetery a couple of hundred metres away. Since neither I nor my sister live in Copenhagen, I pay the cemetery to maintain my mother's grave, which includes keeping things tidy and also planting the flowers of the season (at the Jewish cemetery, maintenance is provided in perpetuity, paid for by rather high one-time charge for the grave):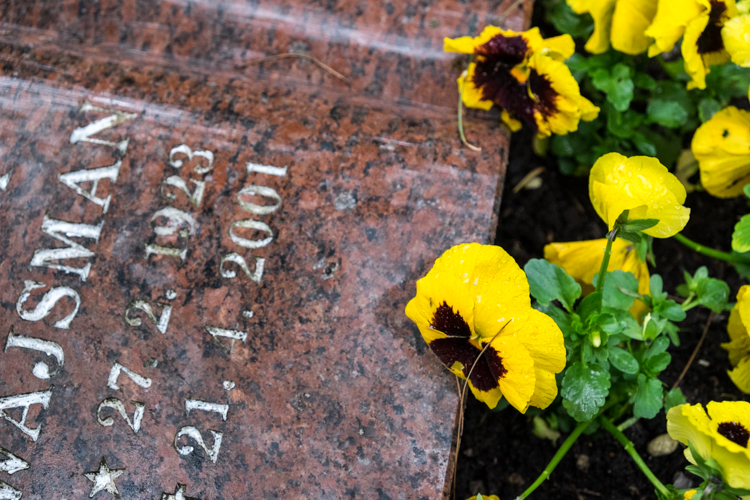 18_11
After visiting my mother, I walked around Vestre Kirkegård a bit. A former Danish prime minister, Anker Jørgensen, has died recently, and I wanted to find his grave. Along the way, I stumbled on British war graves from the First World War. Denmark was neutral in that war, but a number of British servicemen perished in naval battles near its coasts, and there were other casualties as well who for one reason or another ended up in Danish soil: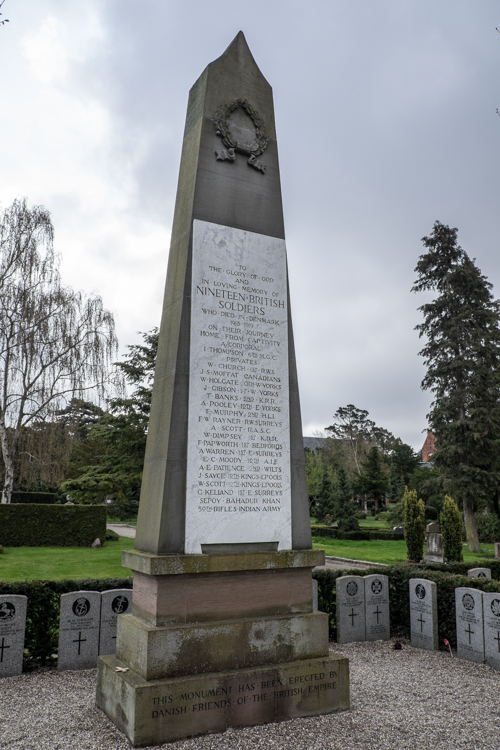 18_12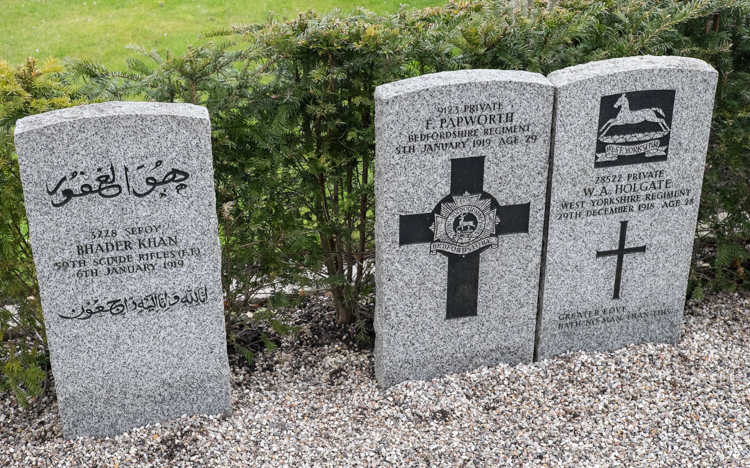 18_13
After asking a groundskeeper, I located Anker Jørgensen's final resting place. He was a remarkable man. He became Prime Minister in October 1972, the day after the surprise resignation of his predecessor Jens Otto Krag. Krag had just accomplished his main goal, to take Denmark into the EEC (later to become the EU) and he felt that he had nothing more to do in politics. So Anker Jørgensen became head of government from one day to the next. He was very much a working class man, having risen through the ranks of one of the largest factory workers unions and into the Social Democratic party hierarchy. But even as Prime Minister, a post which he held for a decade, he remained modest and unassuming, refusing to move into the official residence, and always being just "Anker" to everyone. He governed in difficult times, through two oil crises and numerous economic difficulties, and finally gave up in 1982. But he was a genuinely good man, and people look back on him with a lot of fondness. There is no stone yet on his grave, but it was full of flowers and wreaths, including one from the Queen: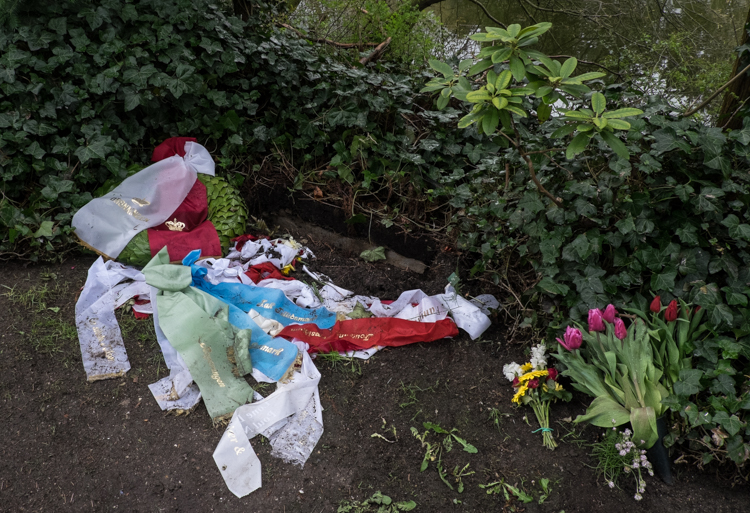 18_14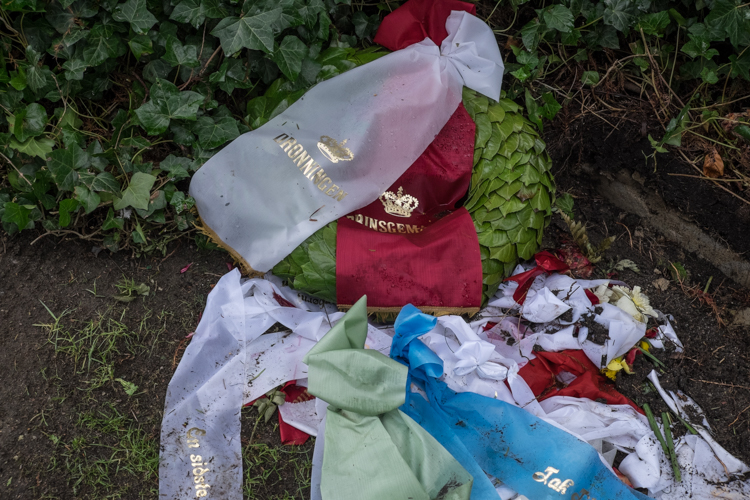 18_15
From the cemetery, I took a bus to the centre to walk around and meet some friends for lunch. Here is another example of construction fence with art, on Gammel Strand: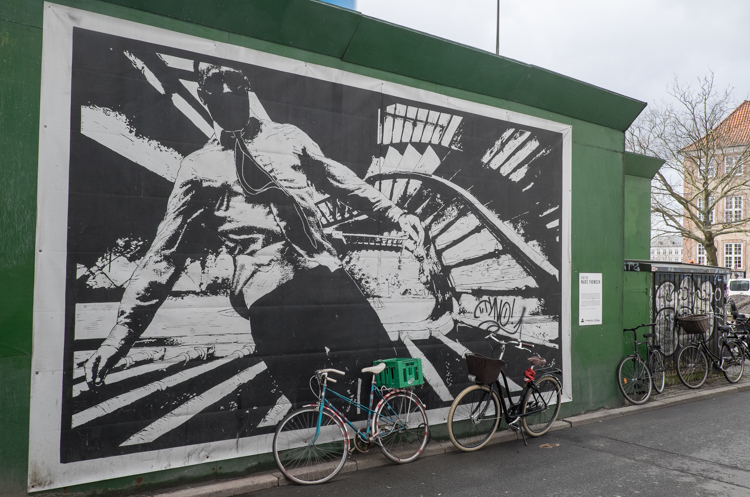 18_16
A bit further down, an exhibition of photographs from space, here the Mississippi delta: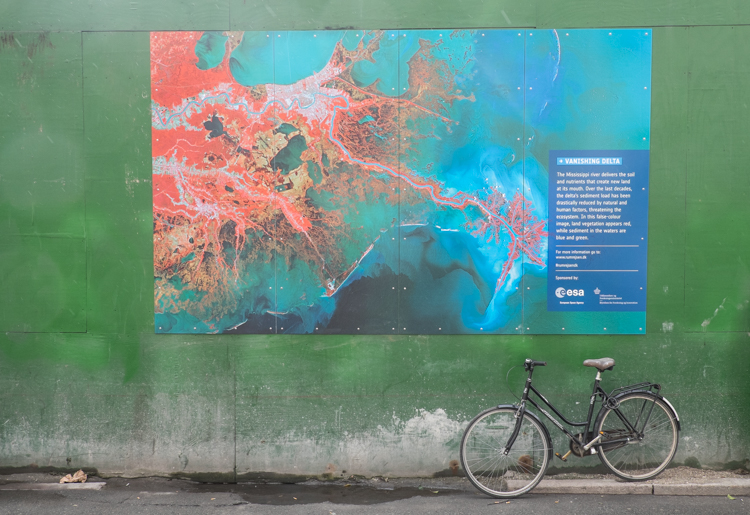 18_17
Bicycle parking, fence of Vor Frue Kirke (Church of our Lady):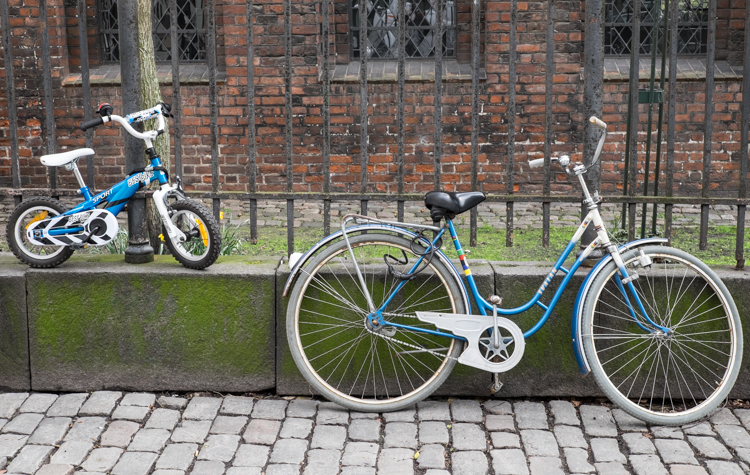 18_18
Bust of some great man from the past, outside the University of Copenhagen. The university was founded in 1479 and until my alma mater, Aarhus University, was established in 1928, it was the only full-fledged university in Denmark: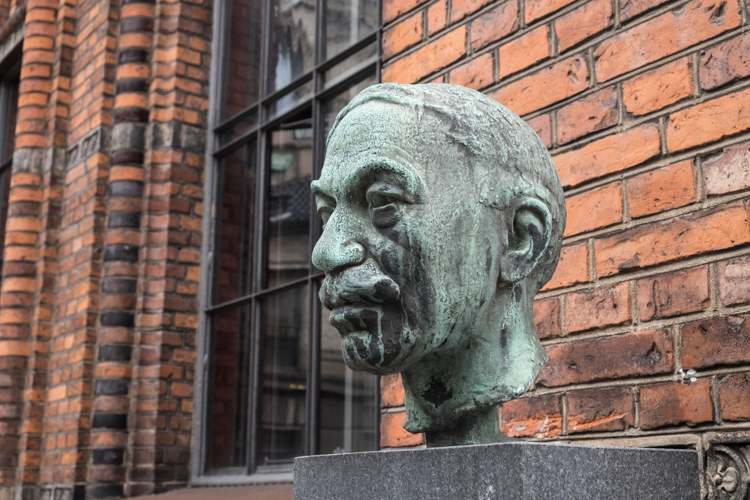 18_19
I peeked into a bookshop/café near the university: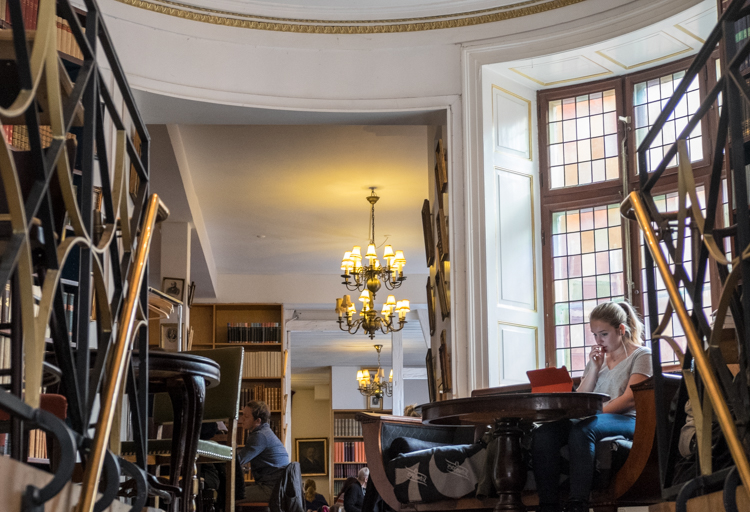 18_20
Then I walked to Rundetårn (Round Tower), on Købmagergade. This is one of the many buildings in central Copenhagen built during the reign of Christian IV in the 17th century. Its original purpose was as an astronomical observatory. Today it is mostly a tourist attraction; you walk up on a ramp designed so that the king could ride up to the top on horseback: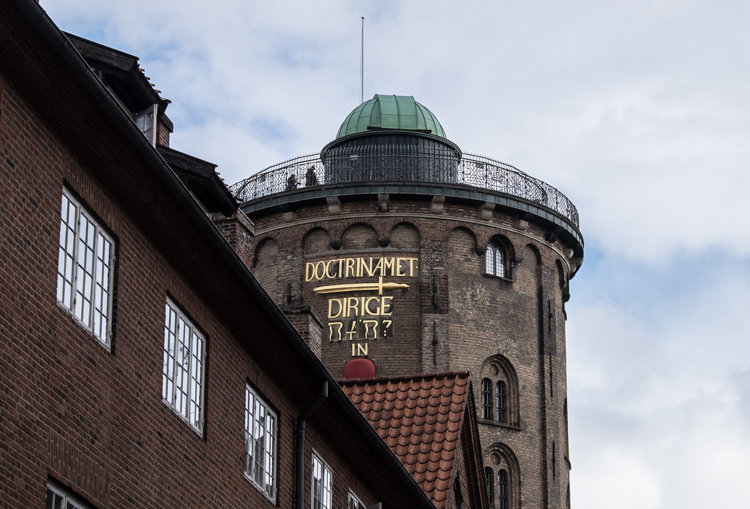 18_21
At the top, the visitor is rewarded with nice views of Copenhagen, here dominated by the city hall: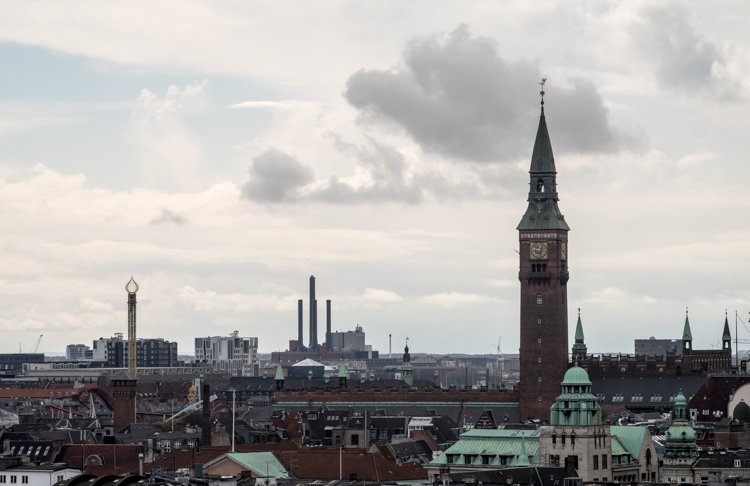 18_22
And here, Marmorkirken (Marble Church), near the royal palace: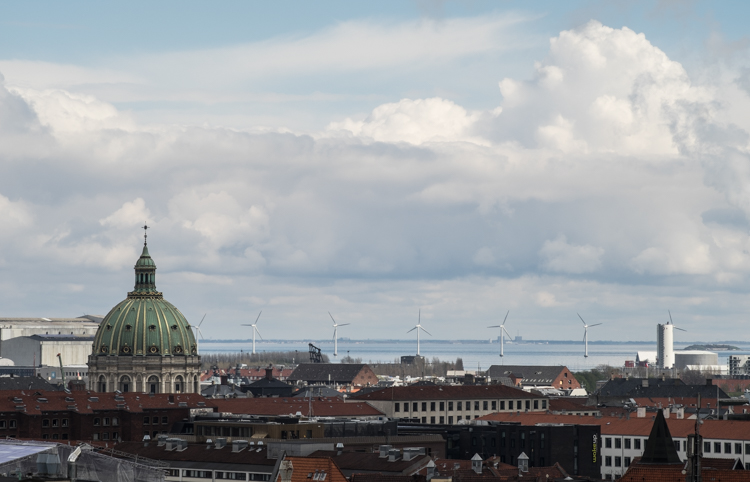 18_23
After descending from Rundetårn, I walked to a nearby Turkish restaurant, Ankara, which was my father's favourite until his death in 2004. For that reason, I always have lunch there when I am in Copenhagen. This time, I had arranged to meet up with Marek and Tamara. They are an exceptional couple. Now in their 60s, they devote their whole life to the Polish-Jewish immigration community in Copenhagen, many of whom are in their 80s and 90s. They were of immense help for my father during the last years of his life, when he was alone following the death of my mother in 2001. I feel like I have a debt of gratitude to them, and so I always make sure to meet with them when I am in town: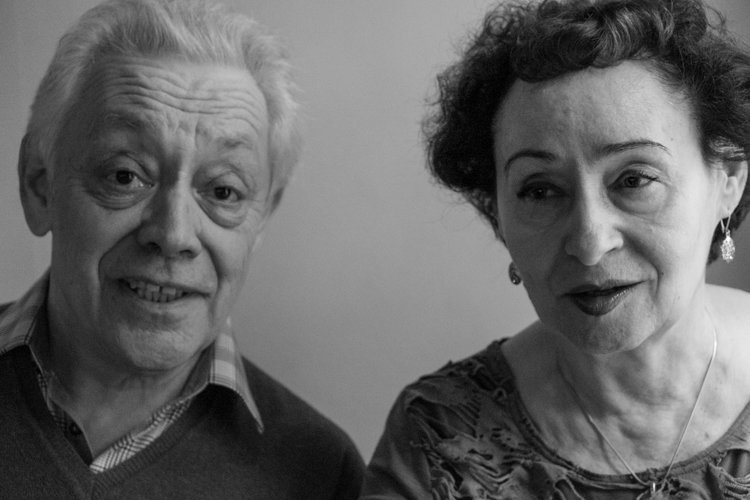 18_24
In the evening, after Beata came home from work, we took the train up to Humlebæk, about 30 km north of Copenhagen, to visit the Luisiana Museum of Modern Art. Before going inside, we took a look at the heavy clouds over Øresund, the strait separating Denmark and Sweden: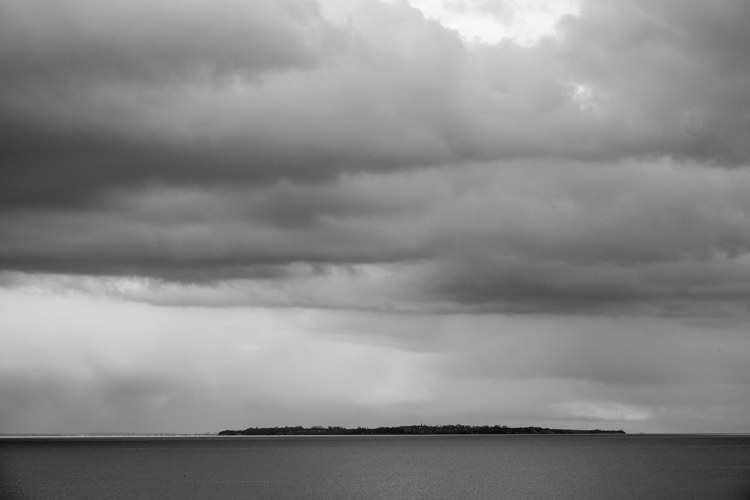 18_25
I always visit Lousiana when I am in Copenhagen. It is truly one the world's great modern art museums, on par with MOMA in New York. This time, I wanted to see two exhibitions. One highlighted the newly acquired works (during the years 2012-2015). In the pictures that follow, I simply put the name of the artist and the title of the work as captions; if any particular work piques your interest, Google is your friend. The first one is called "Vertical Memory", created by Yoko Ono in 1997: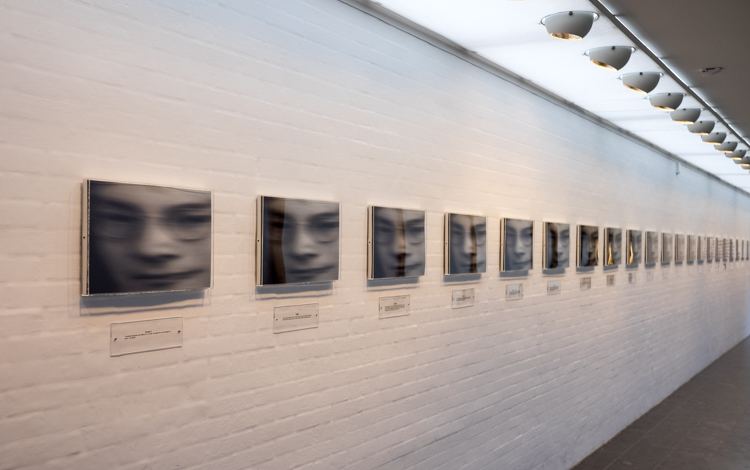 18_26
Franz West–Parrhesia (2012):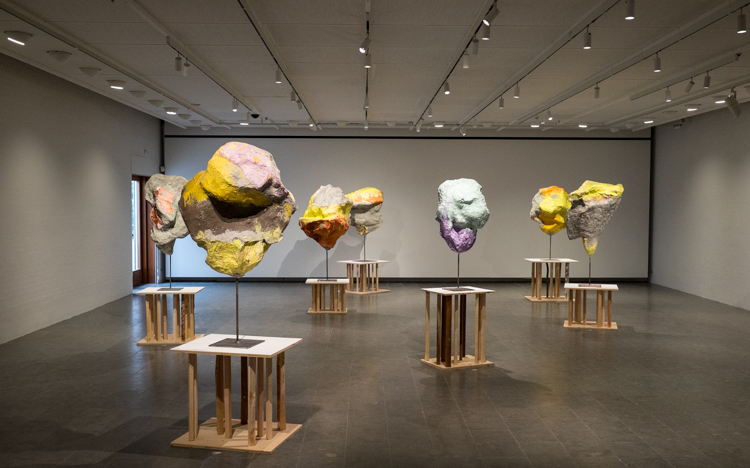 18_27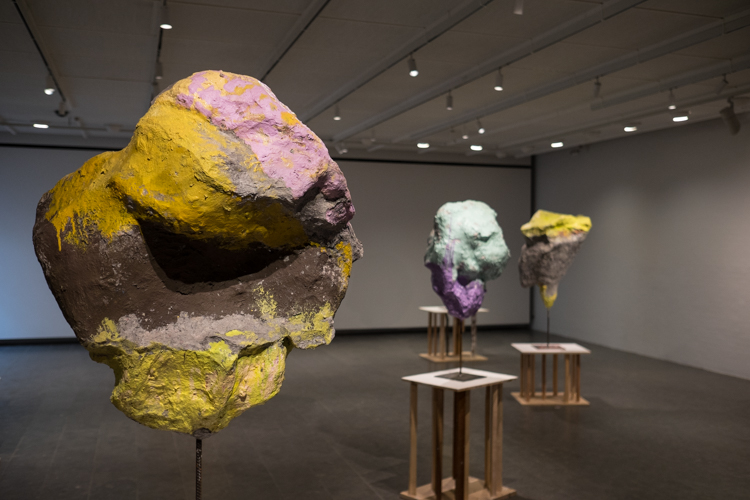 18_28
Nástio Mosquito-3 Continents (video installation, 2010):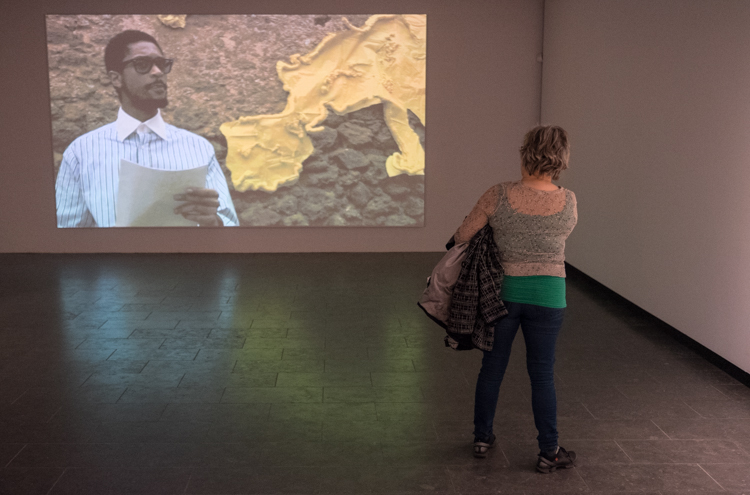 18_29
Gerhard Richter–Strip (2013):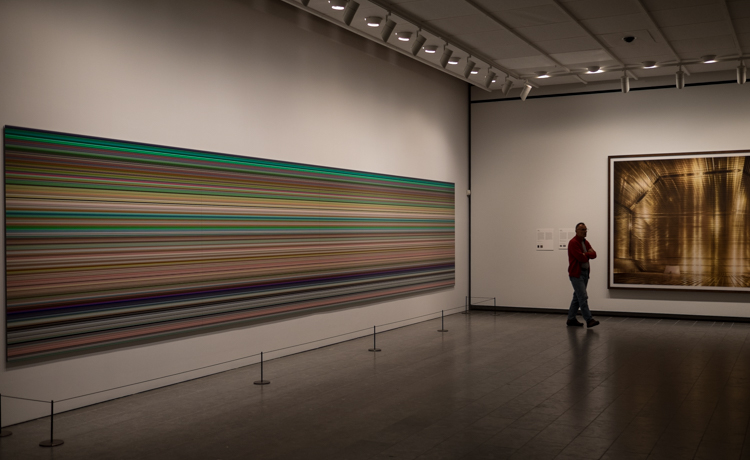 18_30
Georg Baselitz–Bildfünfundzwanzig (1994):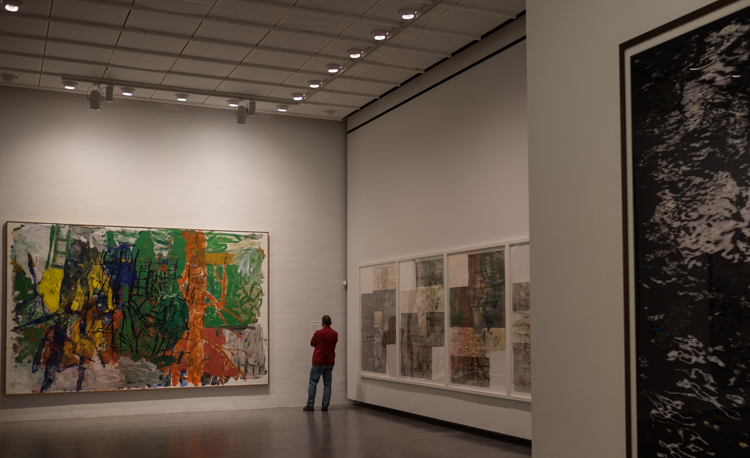 18_31
I cannot remember the artist behind these small sculptures, but I quite liked them: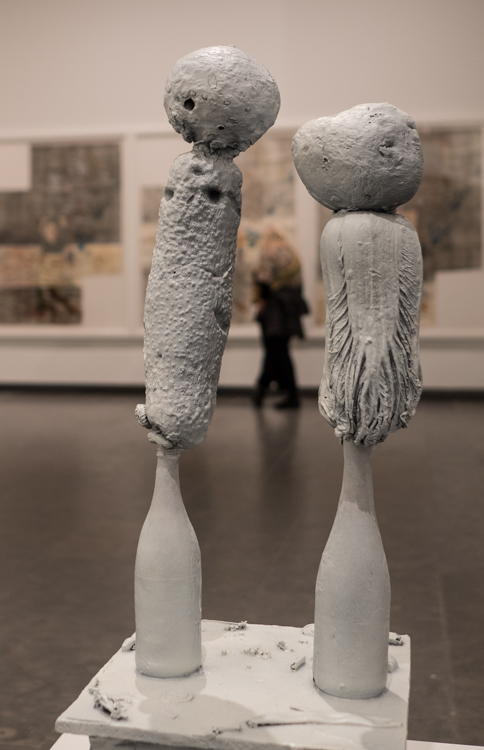 18_32
Sterling Ruby–Basin Theology (2014):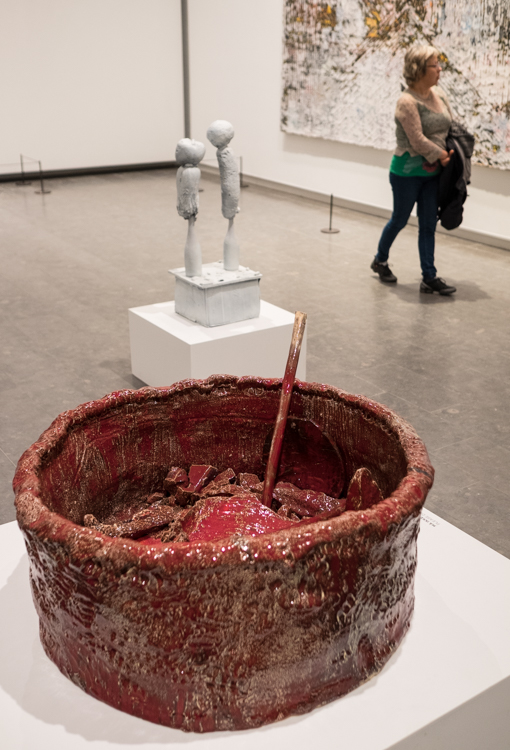 18_33
Sterling Ruby–Basin Theology (2014), a closer view: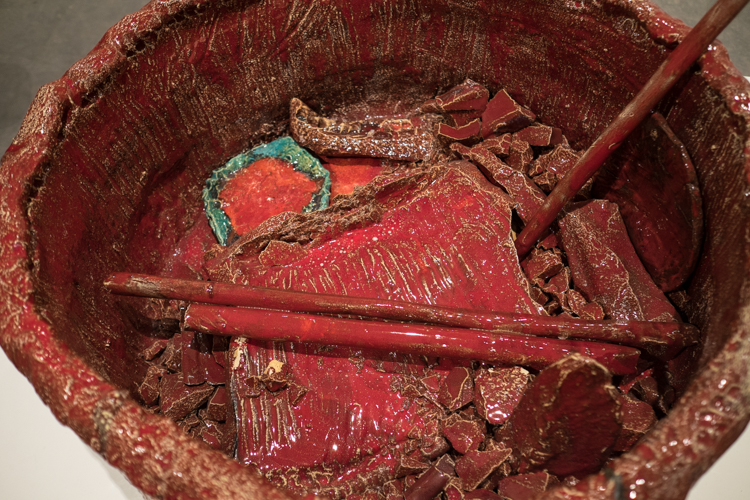 18_34
Shilpa Gupta–1:989.9 3,360 kms of fence under construction. East (2015). The numbers refer to the border between India and Bangladesh. The actual length of the cloth is 3.3 km: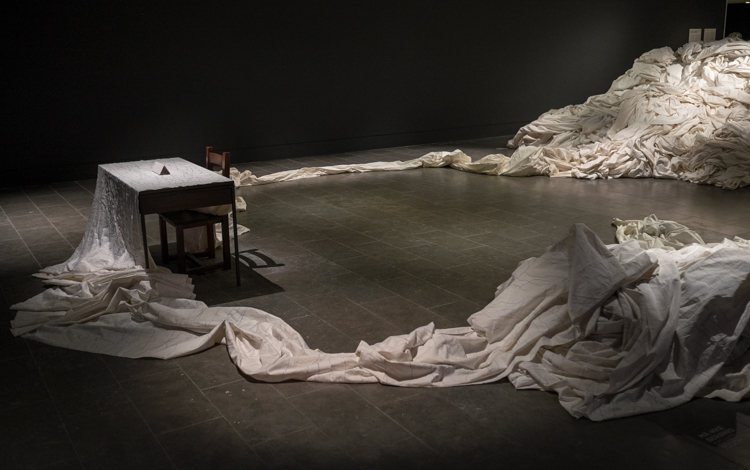 The other exhibition was called Eye Attack and focused on Op Art and Kinetic Art from the period 1950-1970. I had no prior exposure to this type of modern art, but the whole point of visiting exhibitions like this one is to expand one's horizons.
18_35
Eye Attack includes many striking installations. Here is a self-portrait in one of them: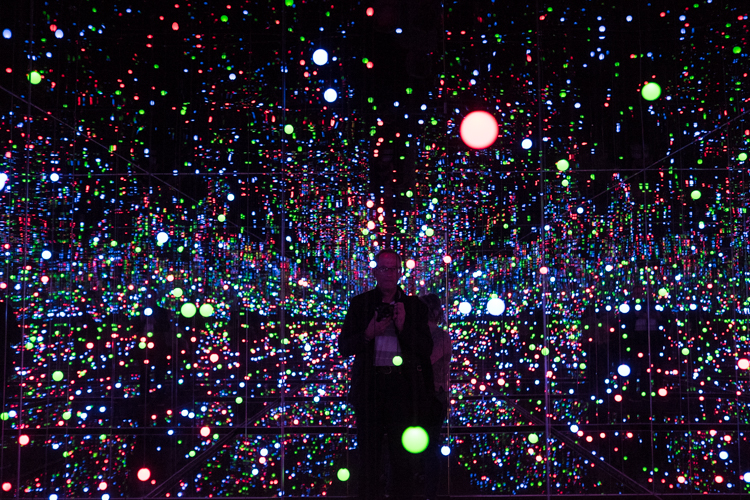 18_36
Detail of the installation in the previous image: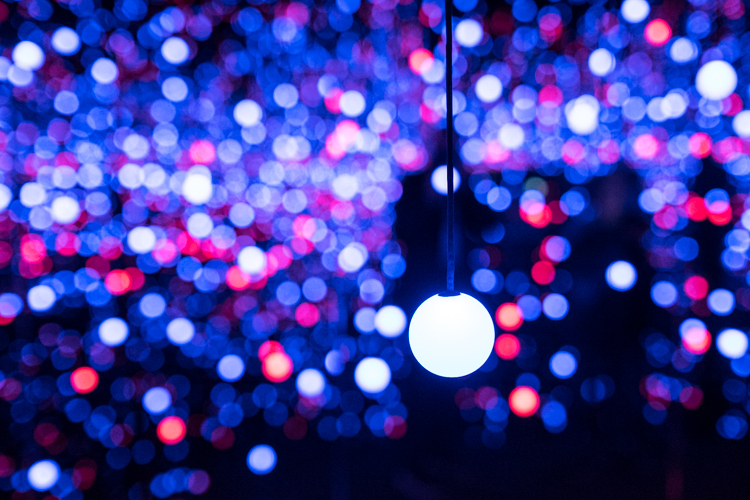 18_37
Red/pink:

18_38
Eye Attack cover image: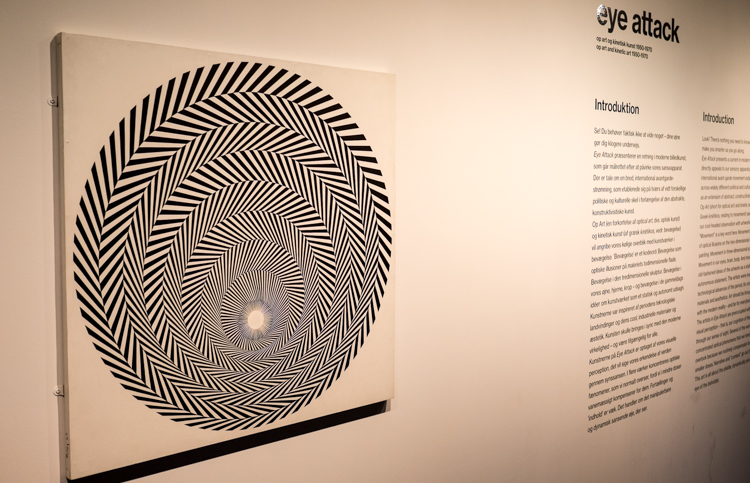 18_39
Jesús Rafael Soto, Structure Cinétique (1955):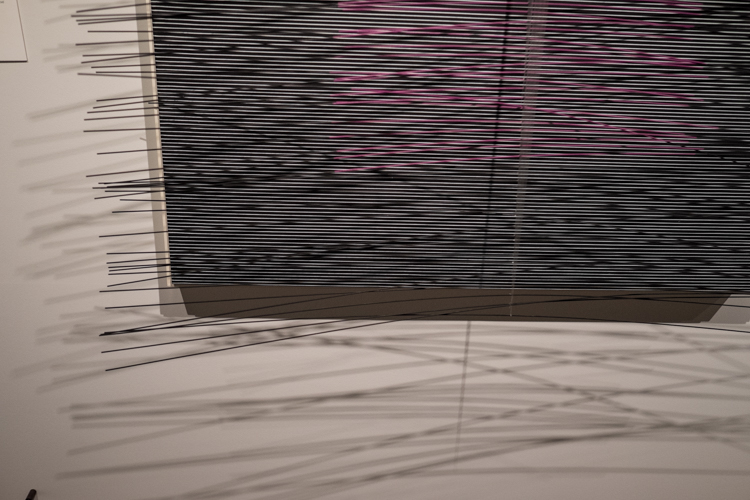 18_40
Ludwig Wilding, Kinetisches Objekt Nr. 31 (1968):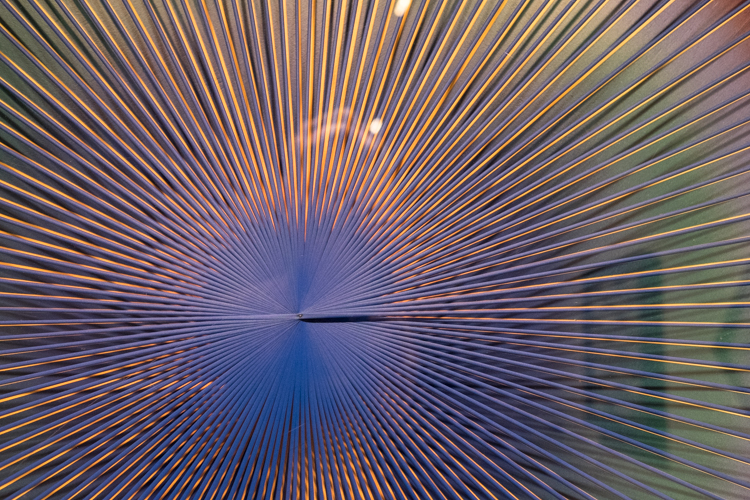 18_41
Beata and me reflected in one of the Eye Attack installations: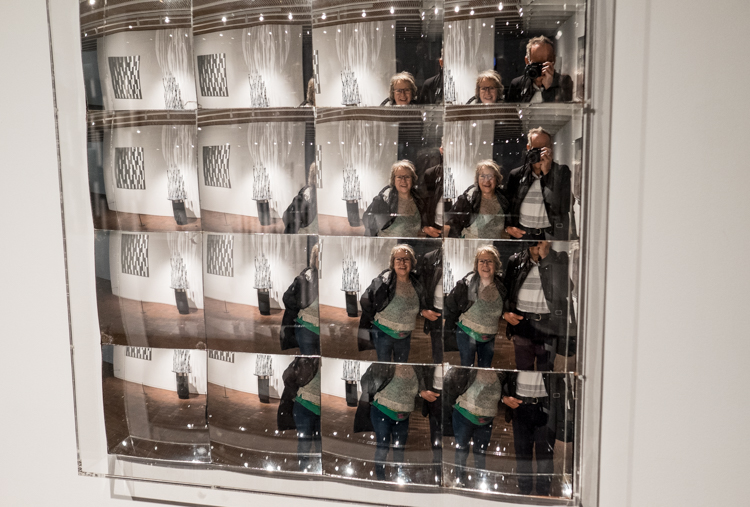 18_42
The permanent parts of the museum became part of the Eye Attack event: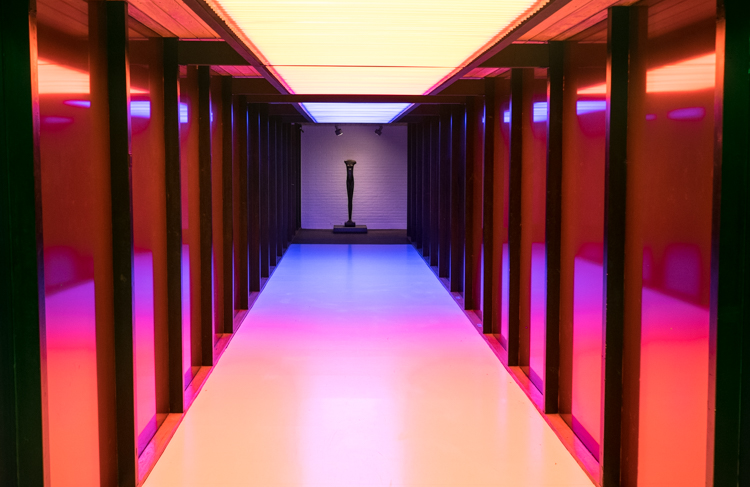 18_43
Francois Morellet: Répartition aléatoire de 88000 carrés: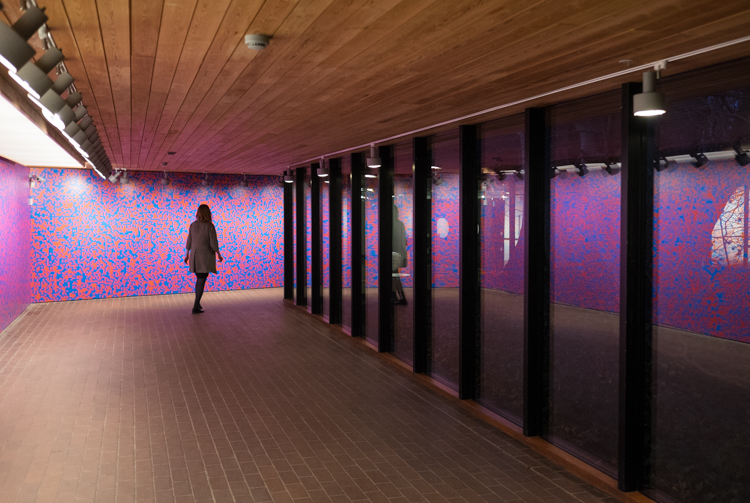 18_44
Georg Herold: Lost in Wood (1998):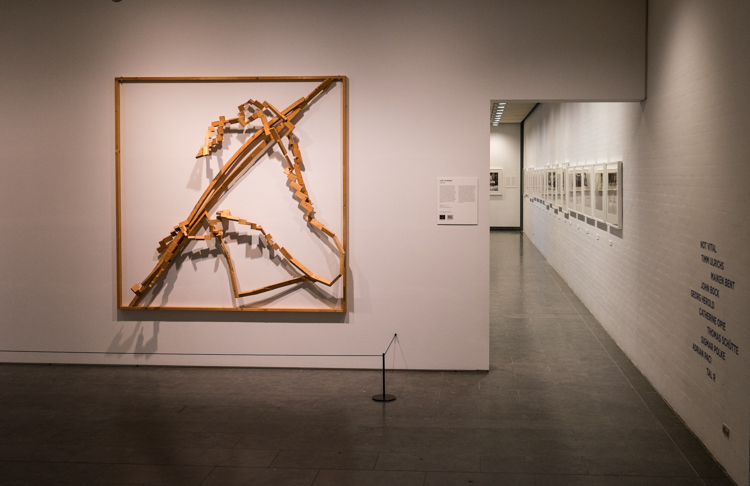 18_45
At the end of the Eye Attack exhibition there is a timeline relating the evolution of the art to major events during the decades in question: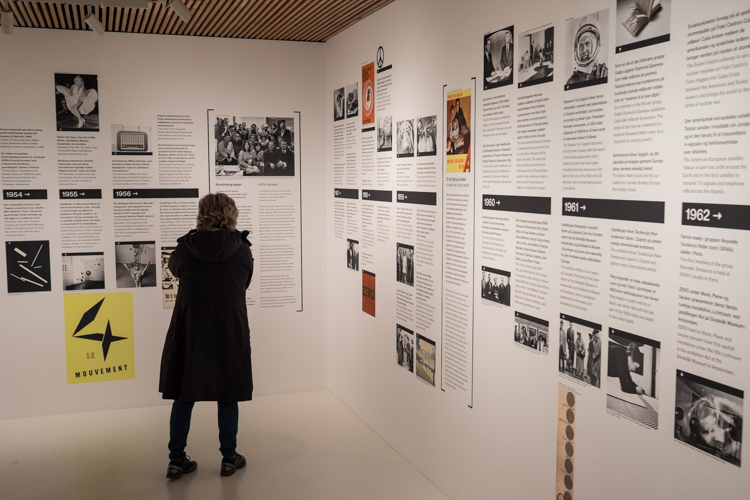 18_46
Besides the special exhibitions, we also enjoyed some of the permanent features of Louisiana, such as this springboard overlooking Øresund: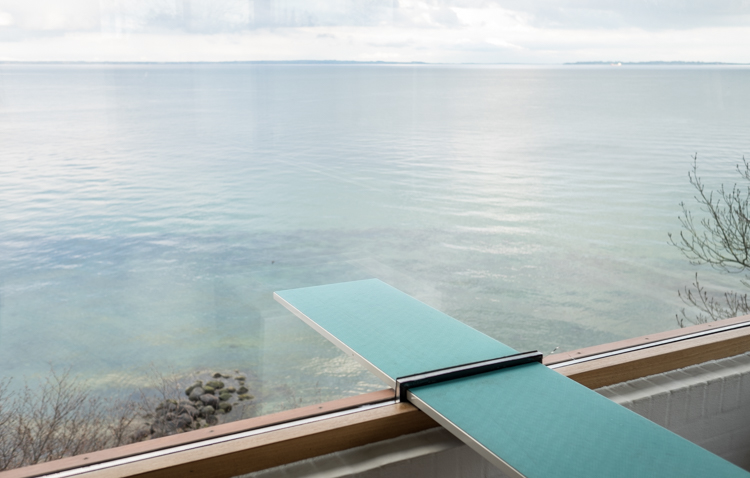 18_47
In the sculpture garden, there are many works by Henry Moore:

18_48
A new installation is being prepared: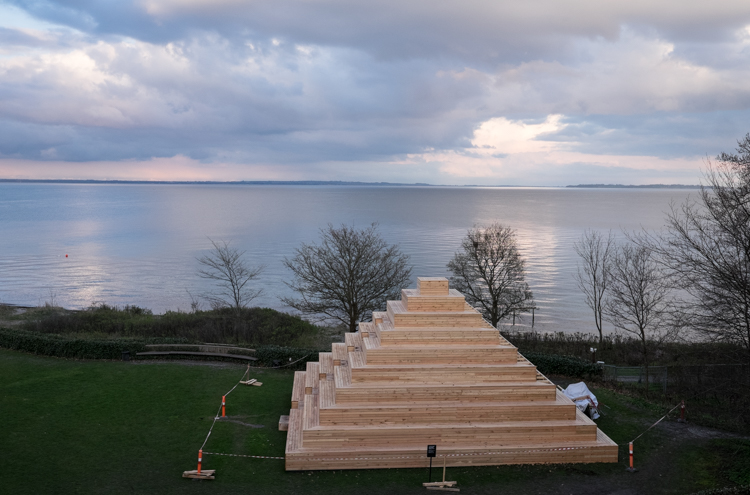 18_49
For me, the highlight of the permanent collection at Louisiana is this room: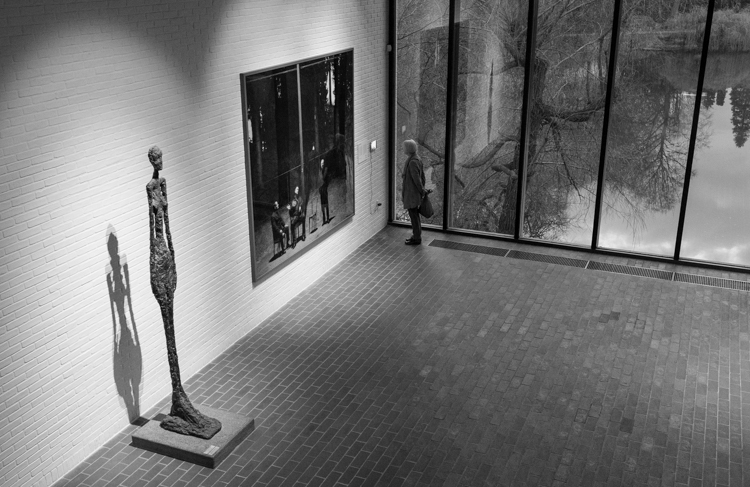 18_50
I never get tired of looking at Giacometti's stuff: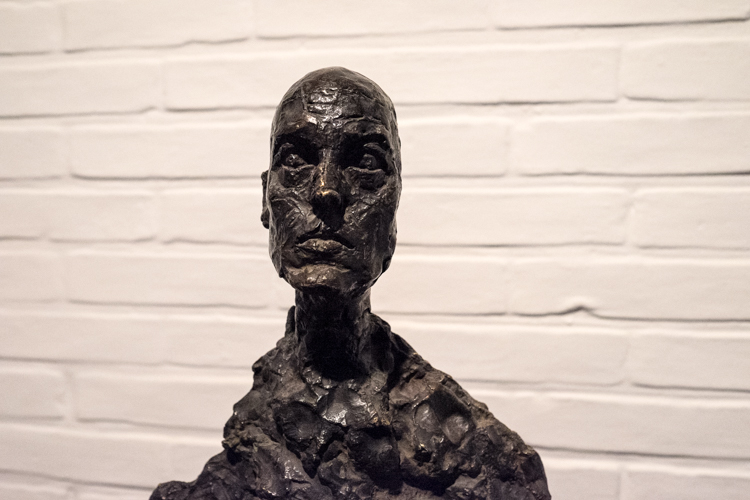 18_51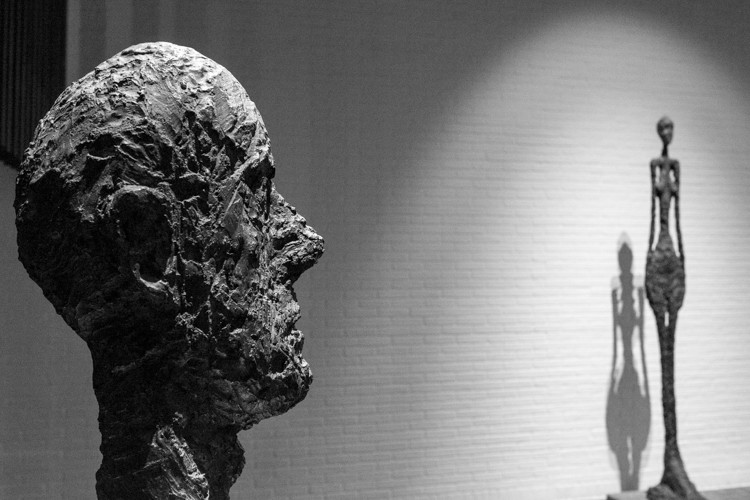 18_52
And finally, the Golden Finger (not the official name but this is what I call it):

18_53
Even the toilets are tasteful: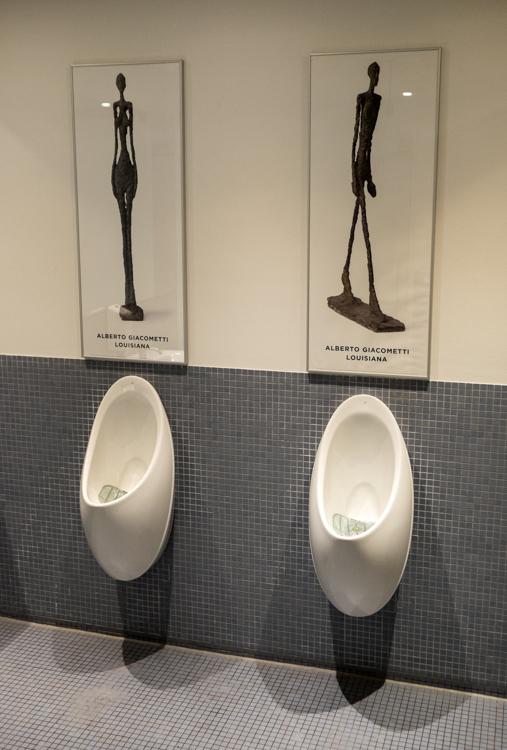 On Friday morning, I took the train to my hometown Aarhus. The next day my friend Lars and I were going to participate in a 300 km cycling event in northern Jutland.
18_54
In preparation for Saturday's exertions, Lars made his trademark homemade pizza: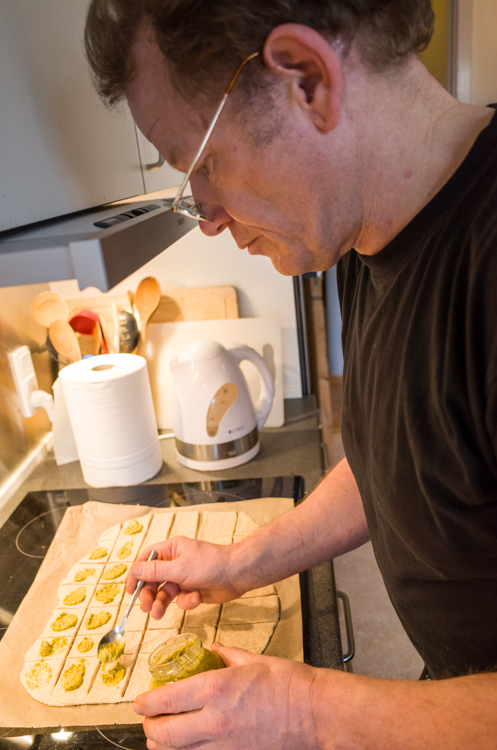 18_55
The toppings–chorizo, chicken, peppers, red onions and other good things: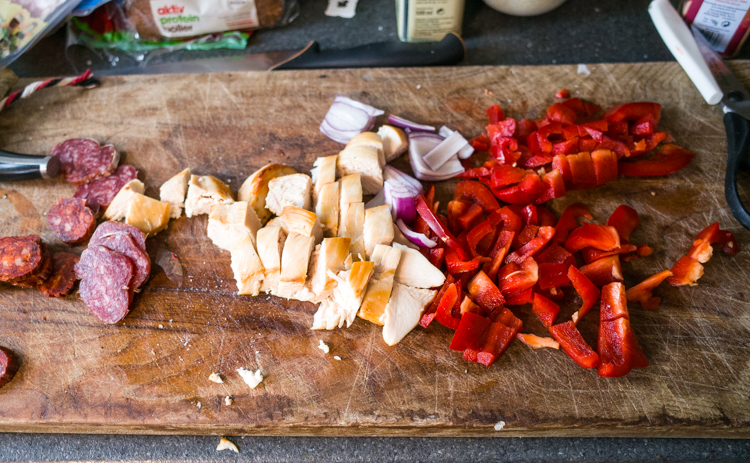 18_56
Lars chose to prepare the pizza tapas-style, so I called it "pizza". Here it is, ready for the oven: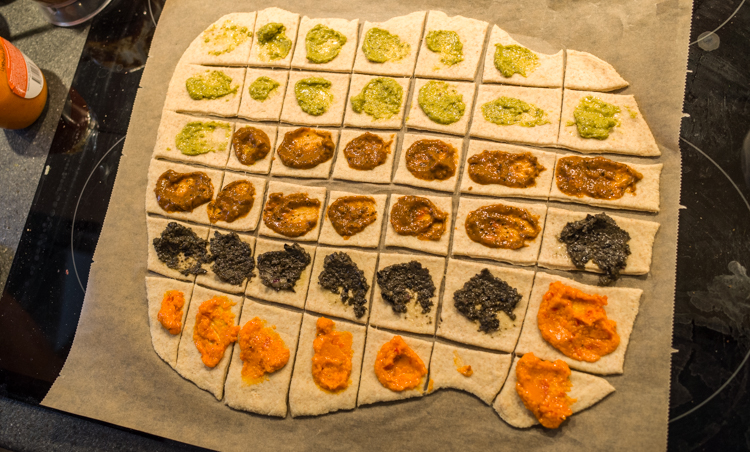 18_57
And ready to eat: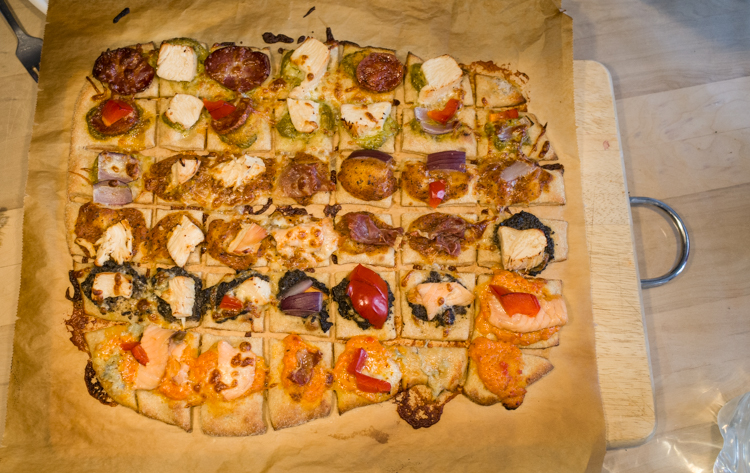 18_58
On Saturday morning, we got up early, since we had to be at the starting point of the cycling event, 110 km away in Aalborg, at 7:45. Lars affixes our bikes to his car: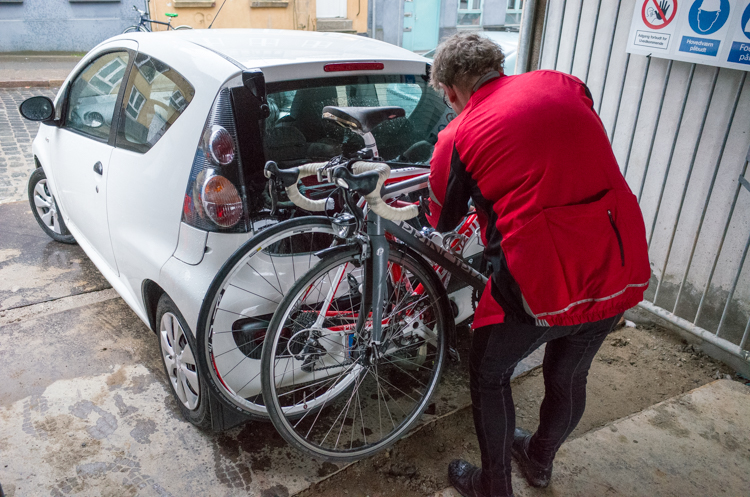 18_59
Driving north to Aalborg, the weather did not look very promising: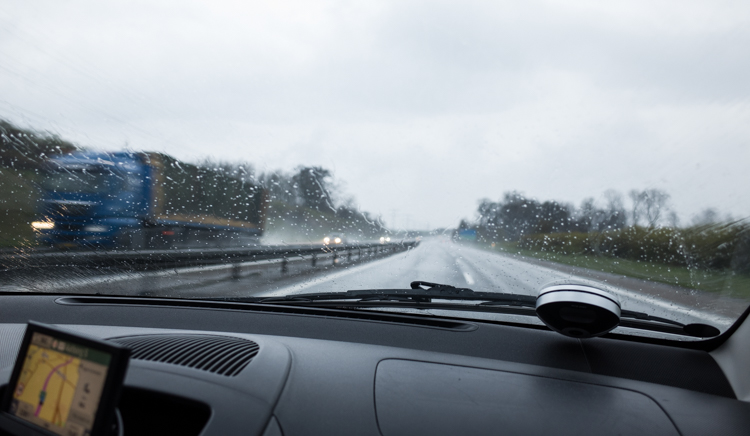 18_60
But we made it, and about 16-17 hours later, I could pick up my medal: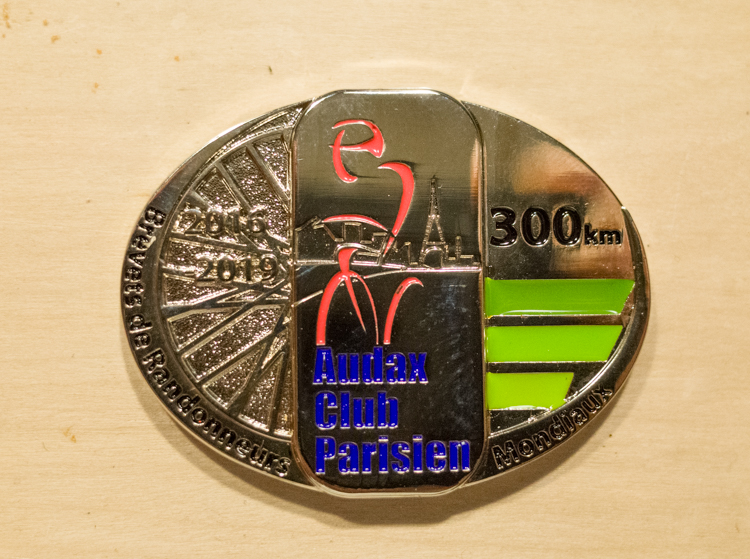 Thus ended an eventful week. A more structured gallery from Copenhagen can be seen here, and the pictorial record of our 300 km bicycle ride is here.