The week began in England and ended at home–very much at home, since a hernia operation on Tuesday has reduced my mobility to with a few hundred metres of the house. But we start in Long Ashton, near Bristol. We were visiting our son in Bath over the weekend. Bath is about 15-20 miles from Bristol, but since it was impossible to find a hotel room in Bath for Saturday night (it was a bank holiday weekend with good weather, so a lot of other parents were visiting their children at university), we ended up at the Angel Inn in Long Ashton, a village a few miles outside Bristol.
Main
I woke up early on Sunday morning and of course went for a walk. The village was still sleeping, but the sunrise was glorious: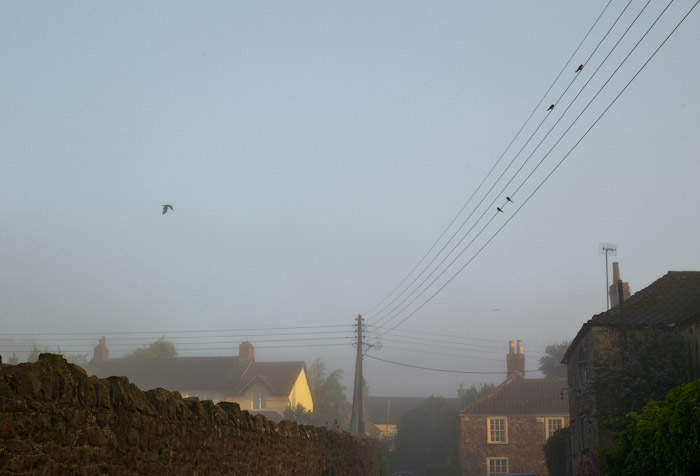 The alternates:
Alternate 1
The Angel Inn is several hundred years old and used to belong to the village church. The church and cemetery are right behind the pub: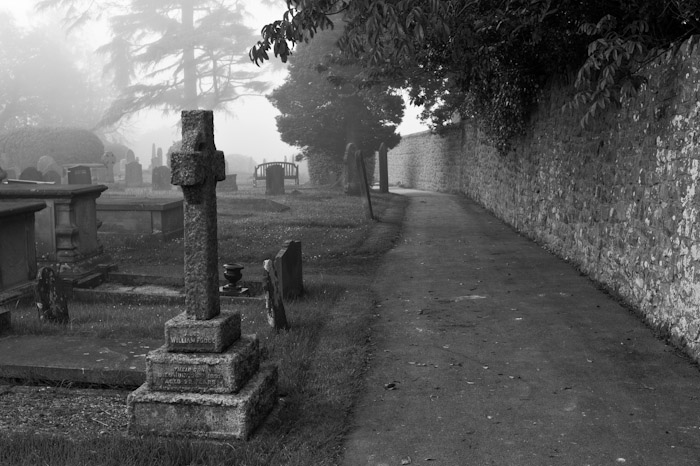 Alternate 2
Another neighbour of the inn was this farm, where everyone was still asleep: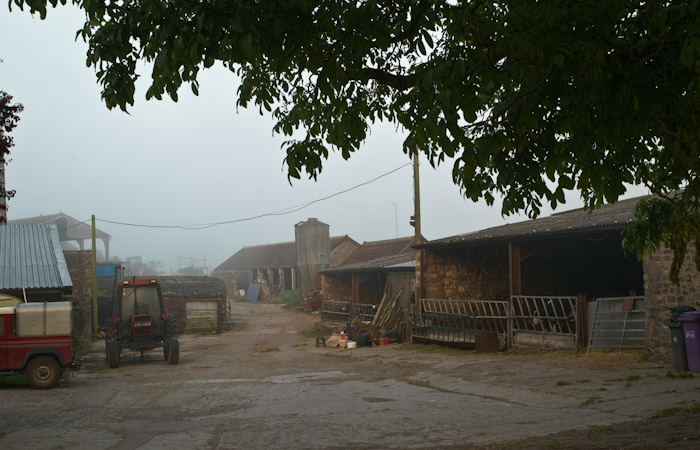 Alternate 3
This is the main street of Long Ashton. The village has its name from the fact that it is strung out along a 1.5 mile stretch of this road: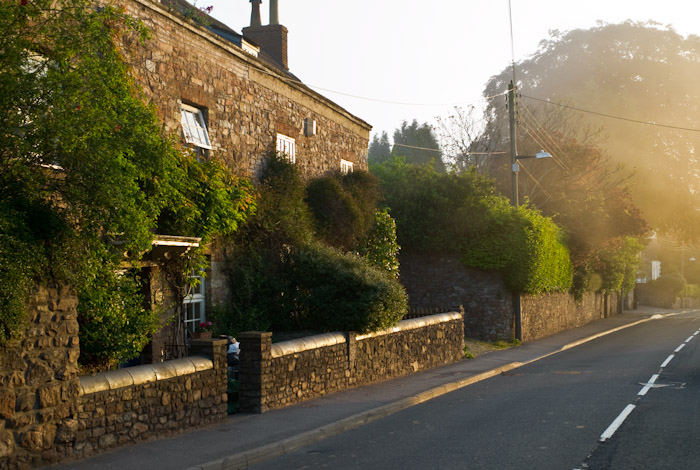 Alternate 4
Roof, chimney and bird: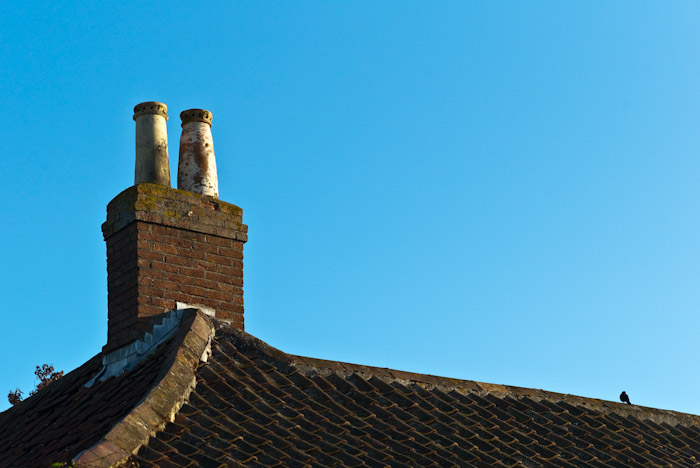 Alternate 5
Another farm I passed on my walk:

Alternate 6
One of my all-time favourite pieces of music is William Blake's hymn "Jerusalem", especially as performed by Emerson Lake & Palmer. It contains a reference to "England's green and pleasant land". This is what the author must have been referring to: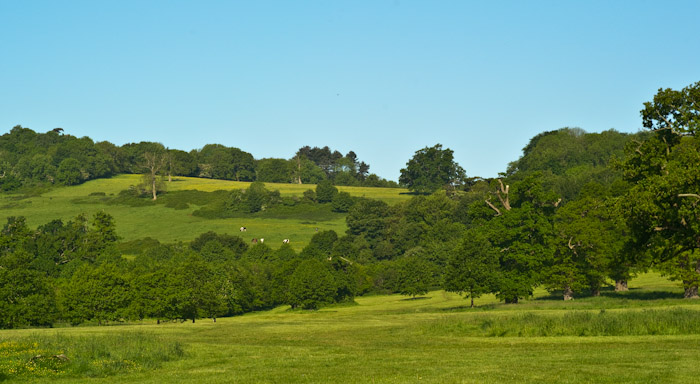 Alternate 7
One can also take a close-up view of the green and pleasant land: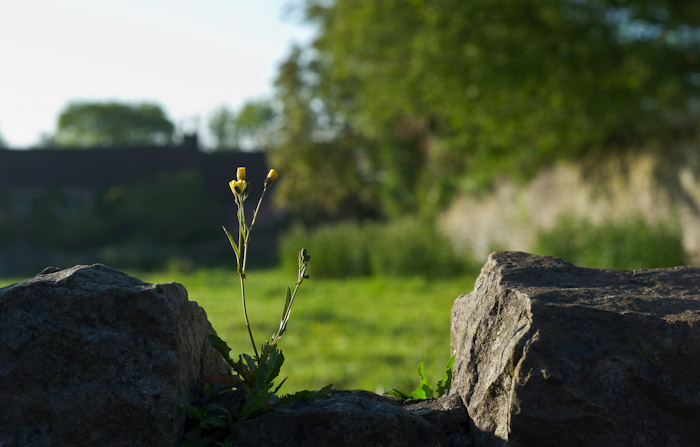 Alternate 8
A couple of hours later, while waiting for the taxi to take us to Bristol, I spotted this memento of some rather famous guests at the Angel Inn: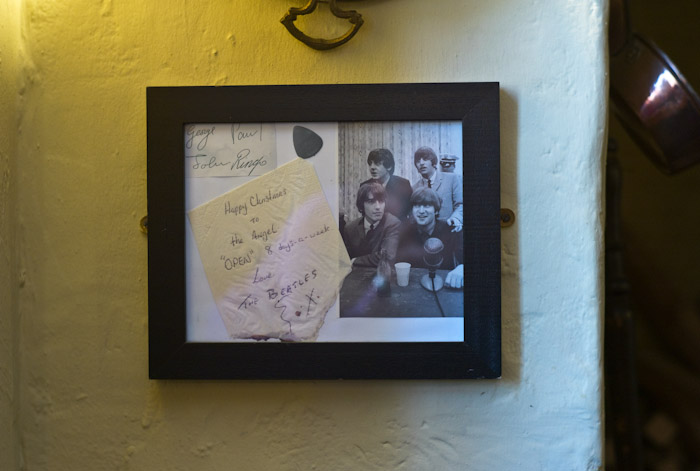 That evening we flew home to Alicante, and I had my hernia surgery Tuesday afternoon. After I came back from the hospital Wednesday mid-day, I was not very mobile.
Alternate 9
Thursday morning I did not leave the house at all, so I was forced to look for images right at home. The shadow cast by one of our terrace chairs caught my eye: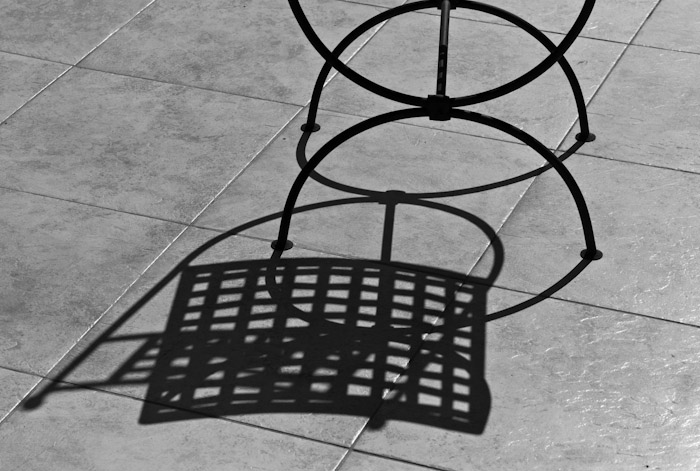 Alternate 10
By the afternoon, I was itching to get out and walk, so my daughter and I took our dog for a walk. Cheeta is a strong dog and she pulls hard on the leash, so my daughter had to hold her, which freed me to walk (very slowly) and to take pictures. This one could be titled Cat on Cat; the car is a Jaguar, and evidently one of the homeless cats had been walking all over it: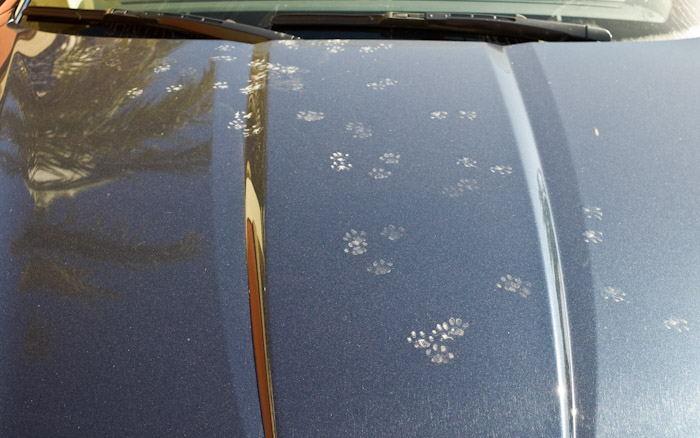 Alternate 11
Another dog walk snap, from Friday afternoon: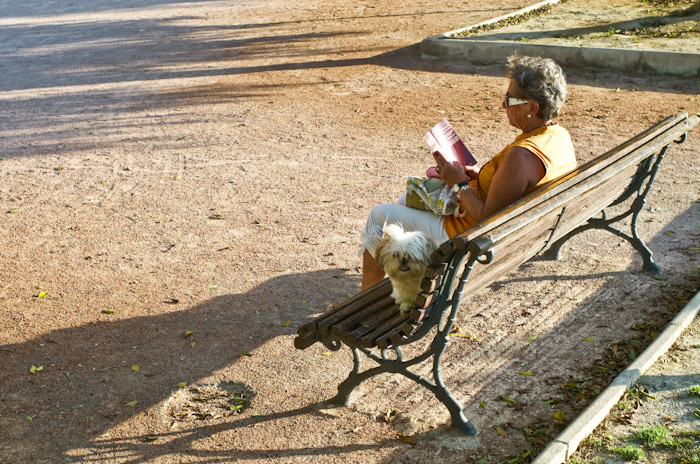 The rest of the trip to England is documented here (London) and here (Bath). I even have a tiny gallery of my hospital stay here. My Leica goes with me wherever I go!