This week straddles the end of 2019 and the beginning of 2020. My son and daughter-in-law left on December 29th, so we celebrated New Year with our Spanish friends, as we usually do. The celebration consists of a party on New Year's Eve followed by a "hair-of-the-dog" lunch/early dinner on New Year's Day. Of course, since I was off work during the entire period, there was plenty of time for cycling as well, providing a nice counterbalance to all the eating and drinking.
1_1
I start with a vignette from the centre of Alicante–I was just walking past this bus stop on the busy shopping street Avenida Maissonnave, and I was struck by the contrast between the serious elderly gentleman and the smiling face on the poster: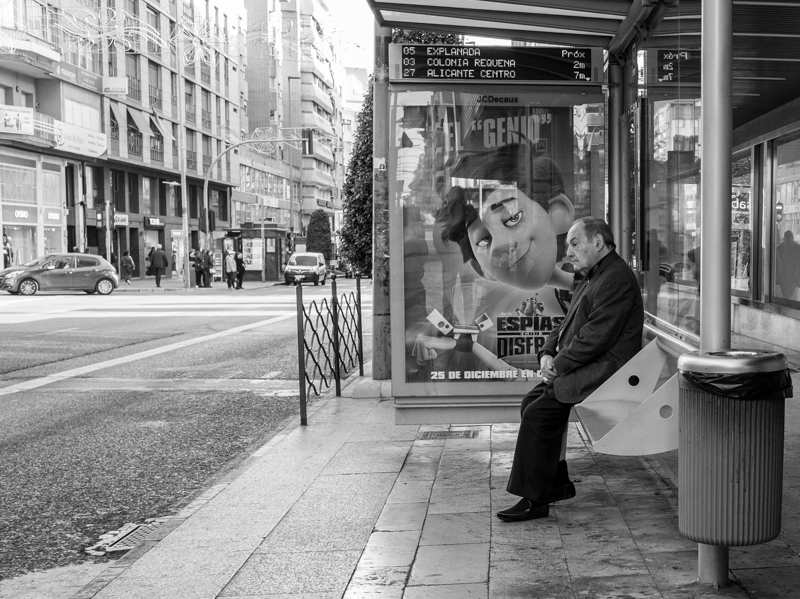 1_2
My daughter Monica had spent the entire week with us, to maximise the time with her brother. But now that he had left, it was time to drive her home, exactly 14 km from our house. When we parked, the two Italian guys with whom she shares the house were out walking the dog. They were returning just as we arrived, and there was considerable joy at the reunion. The dog belongs to one of the guys but Monica spends a lot of time with her: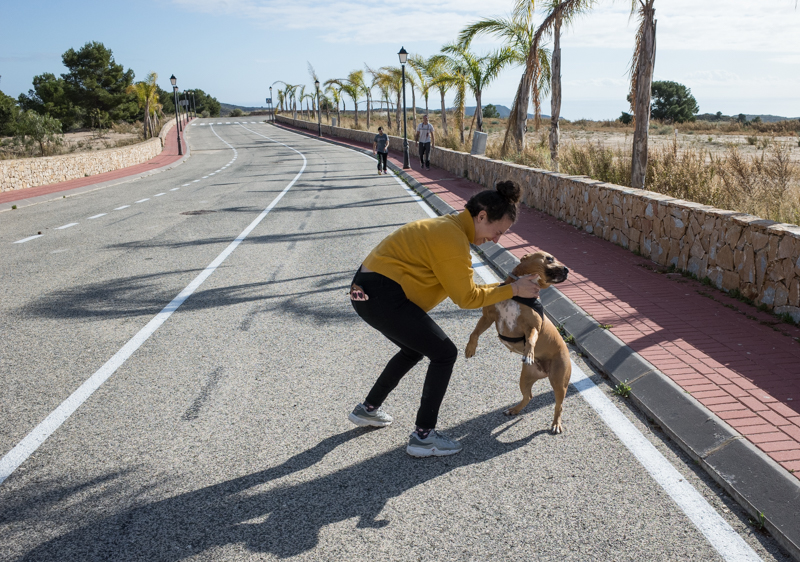 1_3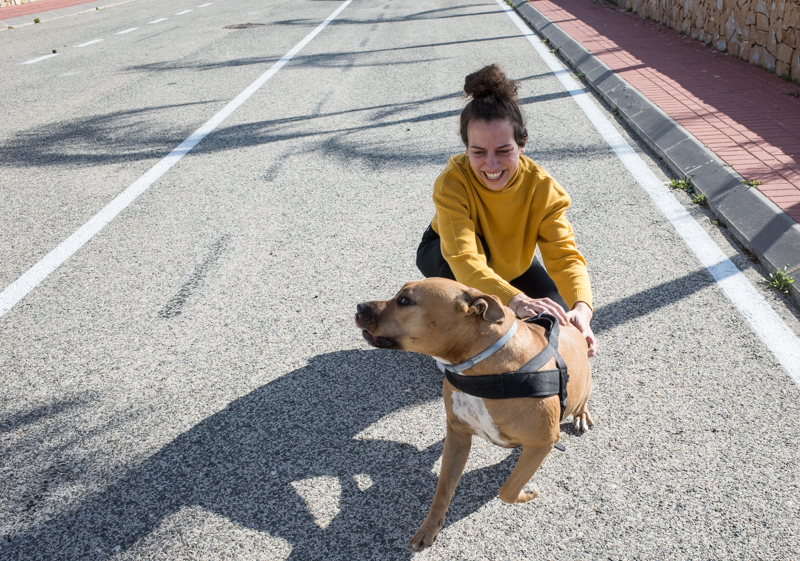 1_4
Later in the day, I cycled to Busot, and the locals came out to cheer me on: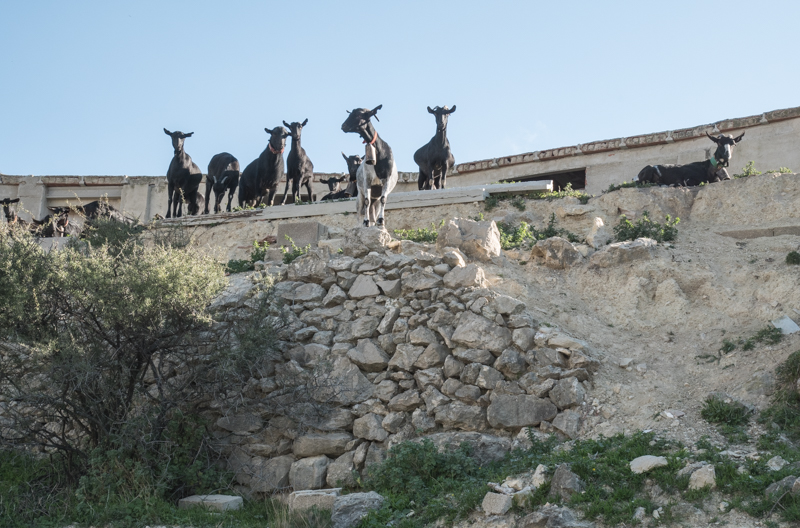 1_5
I started the last day of 2019 with a bike ride. Just at the start of the climb to Aigües I saw this large flock of goats and sheep. The people with the truck and trailer were apparently buying an animal: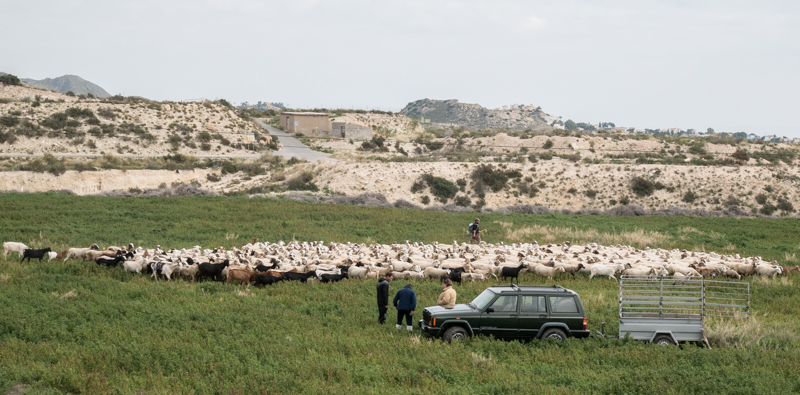 1_6
The sheep has been selected and rounded up: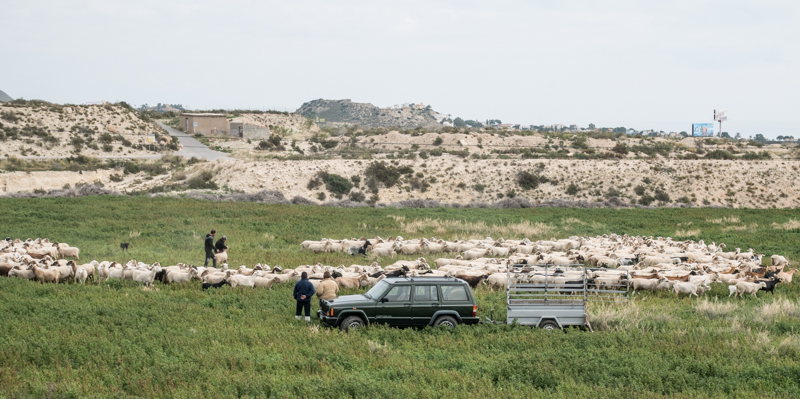 1_7
And now loaded into the trailer. This is the first time I have witnessed such an informal sale of an animal: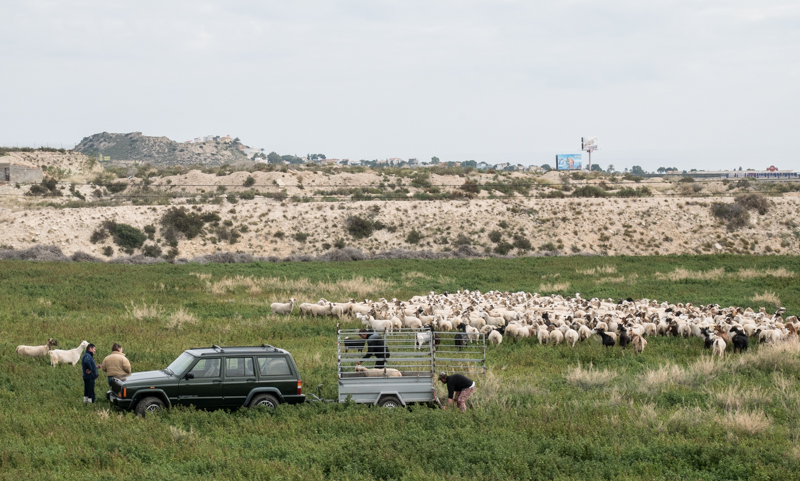 1_8
Later in the ride, just outside Busot, I encountered this smaller flock. It seems that all the local herders were out grazing their animals that morning: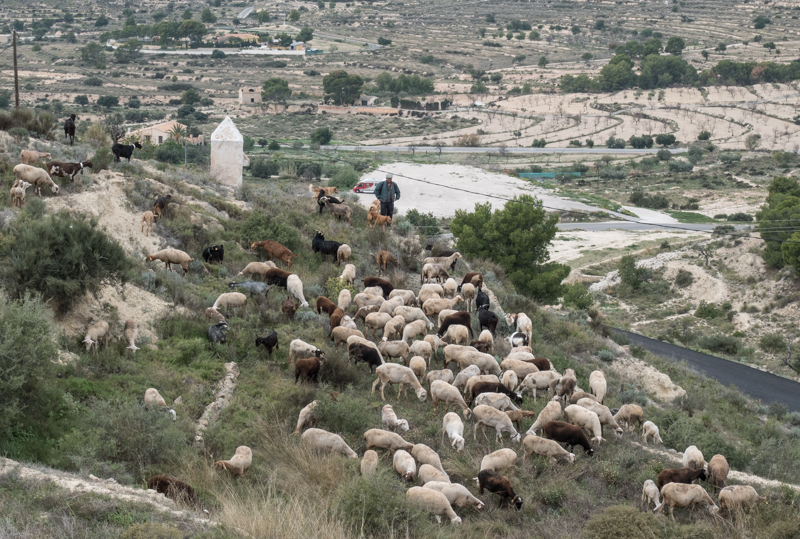 1_9
In the afternoon I went to put in a fresh ribbon for my late animal companions Cheeta and Taco on the memorial tree in the dog park. I had gone there with Moses on Sunday morning but we could not locate "our" ribbon amid the mass of ribbons, and anyway it had probably succumbed to the wind and rain of the autumn: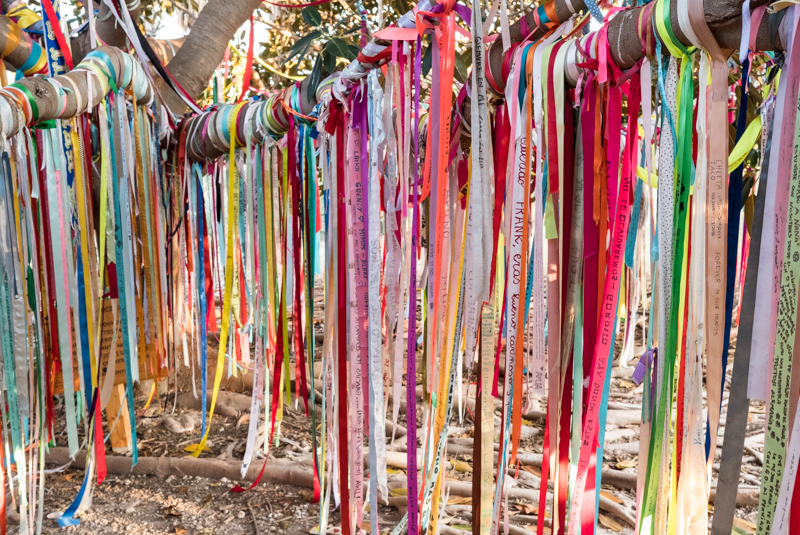 1_10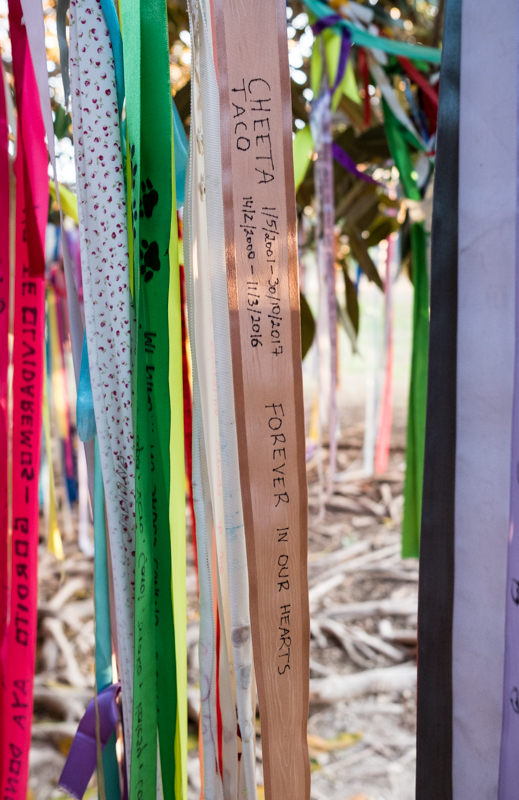 1_11
Then it was time to dress up and go to our friends Cani and Nereyda's house for the New Year's Eve party. We were about 25-30 people, and there was lots of food and wine and everything else one needs. There were even a few young people, such as Alberto here, in good company:

1_12
Pour the wine: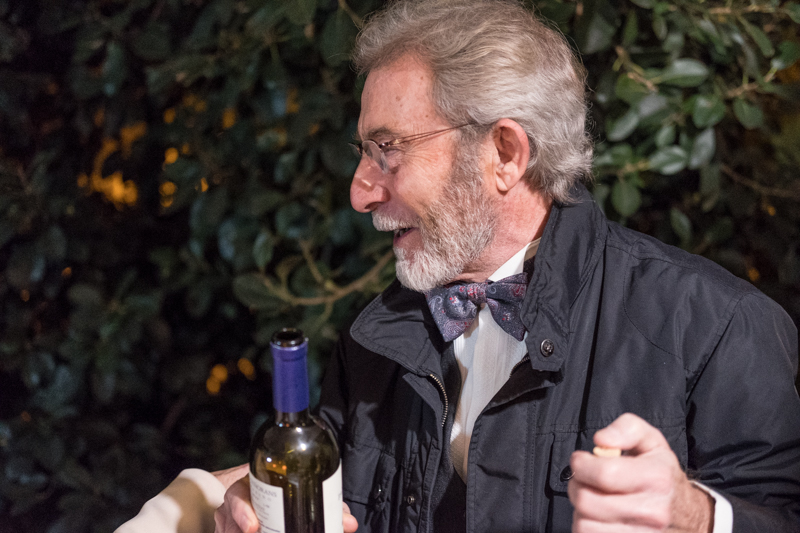 1_13
Dalaal, a lovely woman in every respect: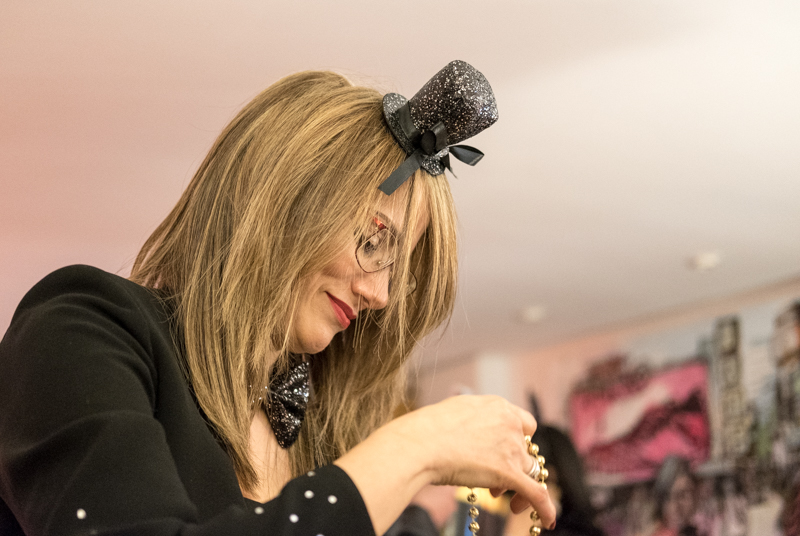 1_14
Midnight is approaching, and the champagne along with the uvas de suerte ("lucky grapes") are ready. It is customary in Spain to eat a grape at each stroke of the midnight bell: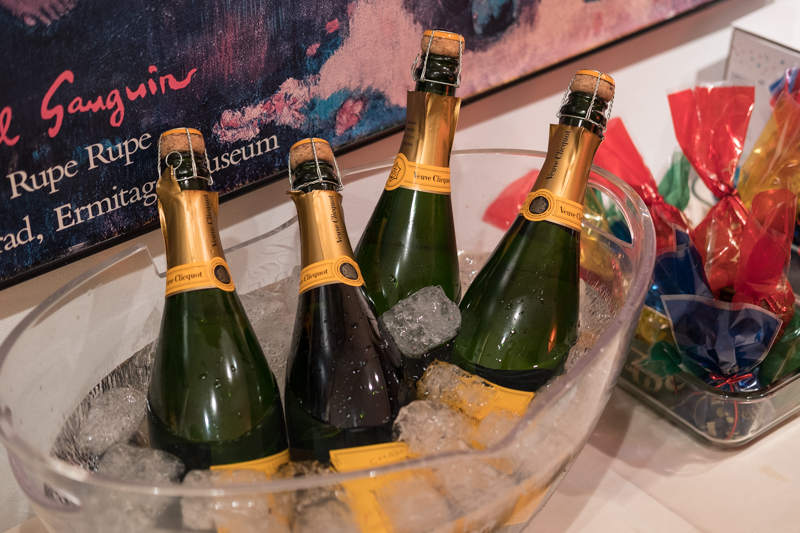 1_15
Then it is 2020, and there are cheers and kisses all around: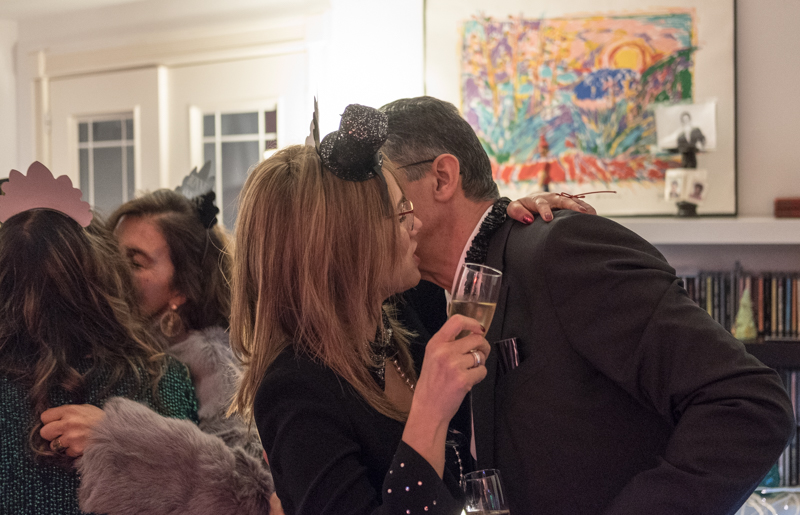 1_16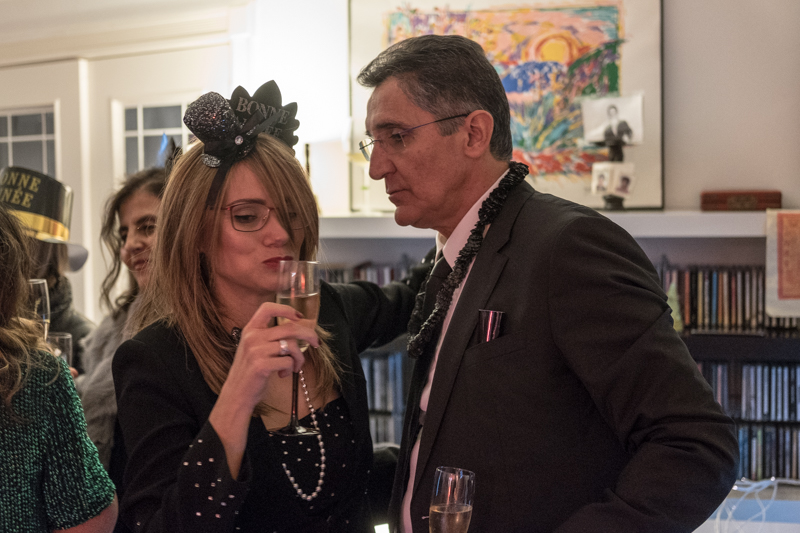 1_17
Spanish New Year's and Christmas parties usually last two days, not continuously, but the main party is followed by a "cocido navideño" or "cocido del año nuevo". Cocido refers to a hearty soup that is meant to help with the hangover, and those hair-of-the-dog parties tend to start around lunchtime. So in the morning, I prepared myself by taking a bicycle ride in the hills: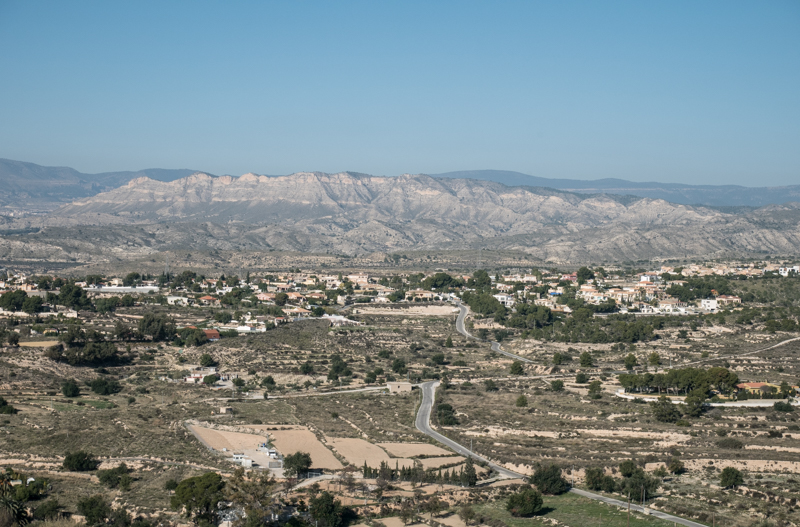 1_18
I explored a part of Busot where I had not been before, with this lovely narrow street: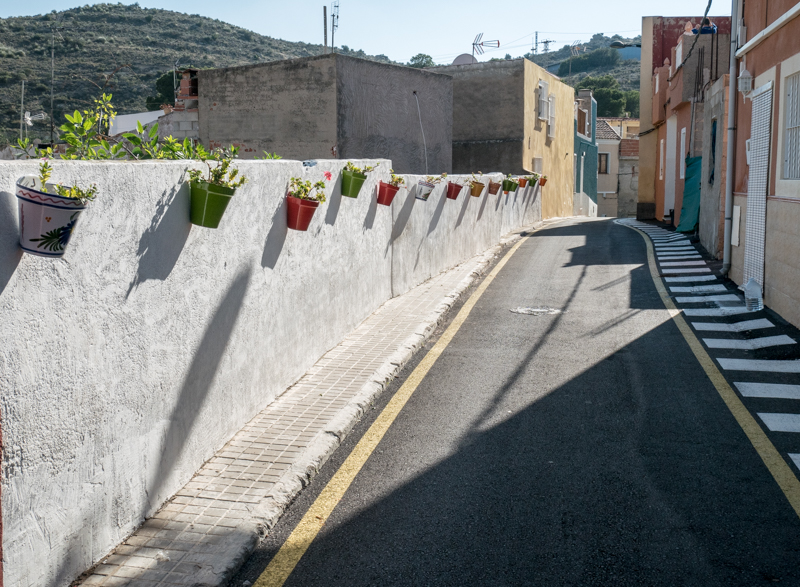 1_19
I saw signs for a mirador, an outlook point, and went up to have a look: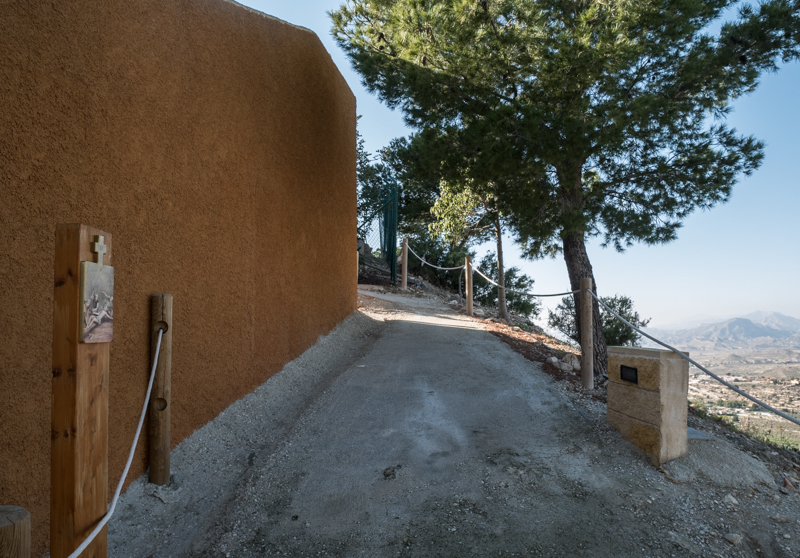 1_20
Apparently this path is part of the Semana Santa procession itinerary: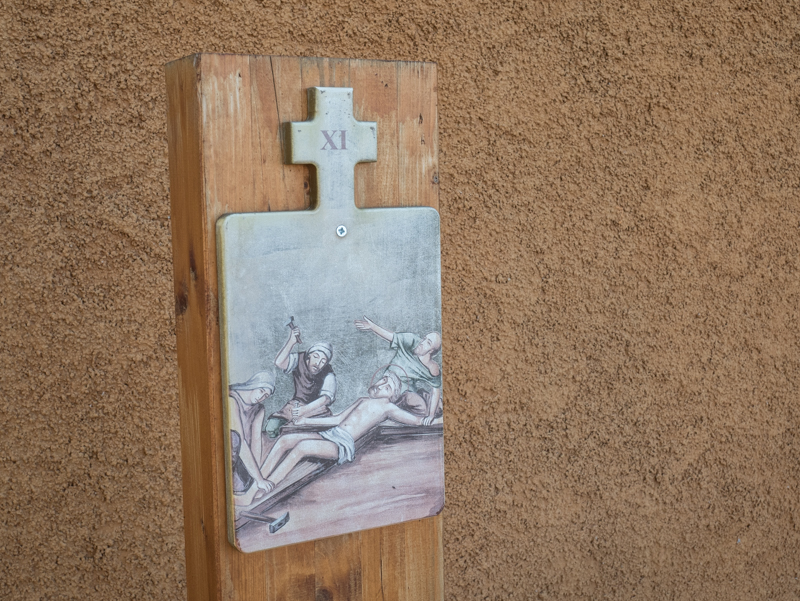 1_21
Thus feeling virtuous, we made our way back to Cani's house to continue celebrating. The New Year's Day party is much more informal, and everybody brings some food. My wife had made these cones stuffed with ground beef and other goodies: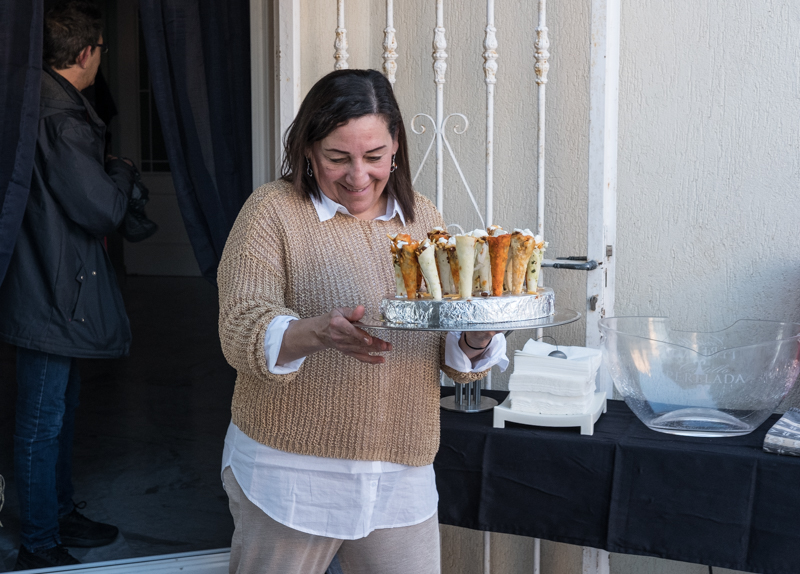 1_22
The spread is beginning to look good: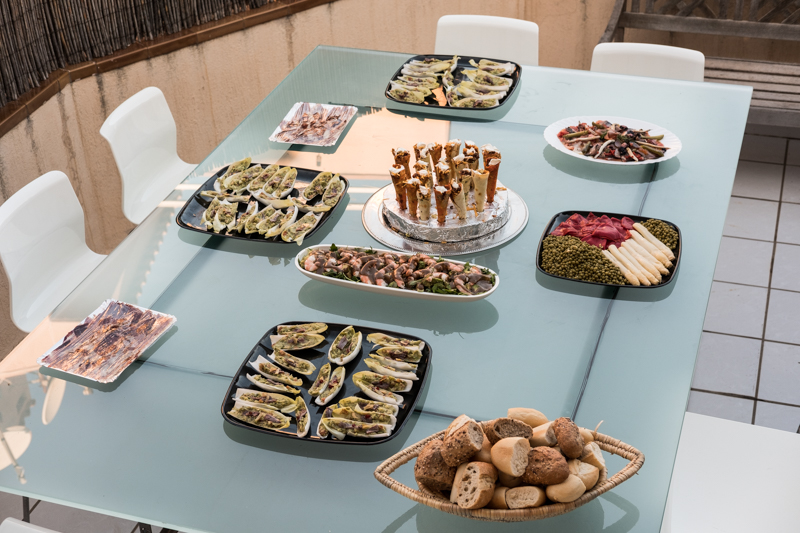 1_23
A close-up of the meat cones:

1_24
Small chupitos of a soup start things off: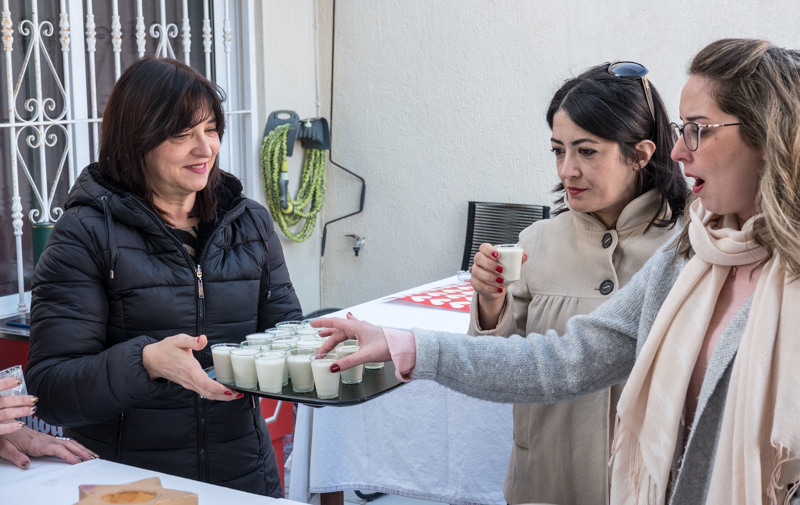 1_25
Everybody digging in: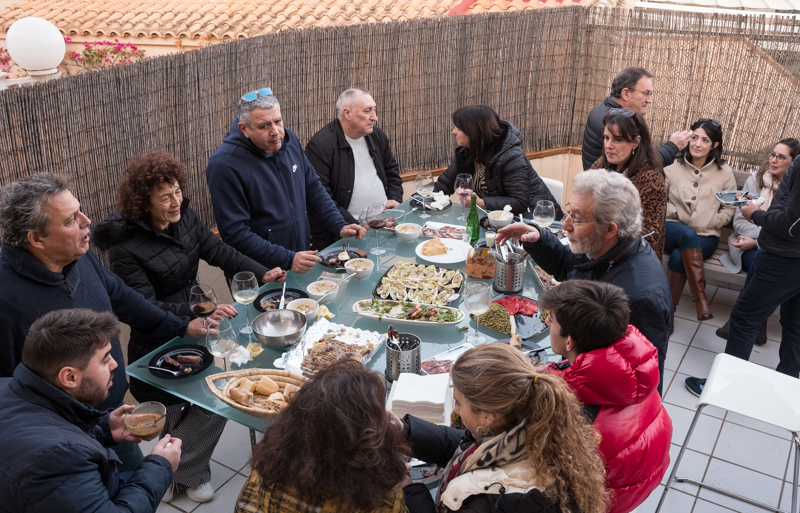 1_26
Dalaal had prepared an Algerian soup rather than a traditional heavy cocido; it was fantastic: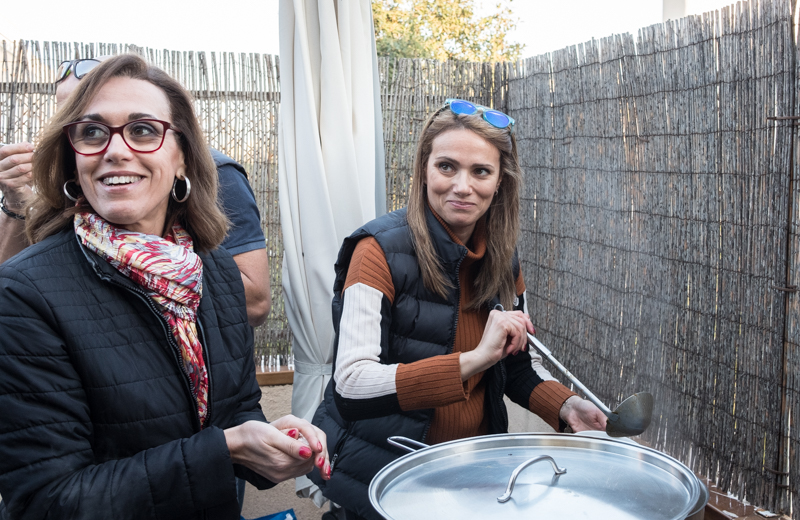 1_27
As always, Eliot the Argentine was manning the BBQ but he left the job to Cani for a few minutes: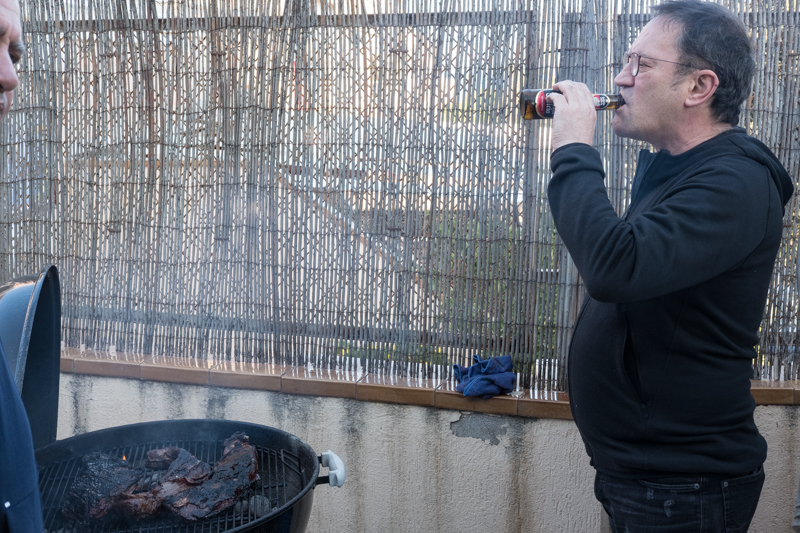 1_28
The master is back, cutting up the grilled beef: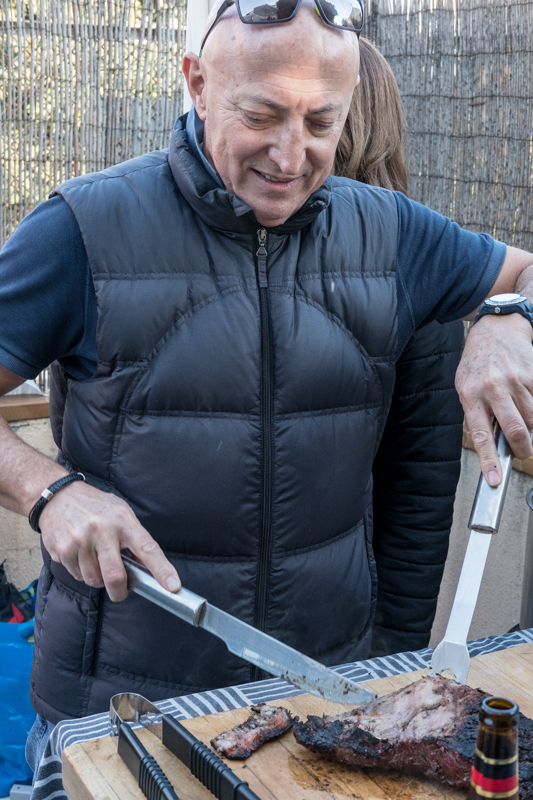 1_29
As befits a hair-of-the-dog party, Cani and Nereyda's two dogs were allowed to participate (the night before they were outside at first, and confined to the kitchen later, when it got colder):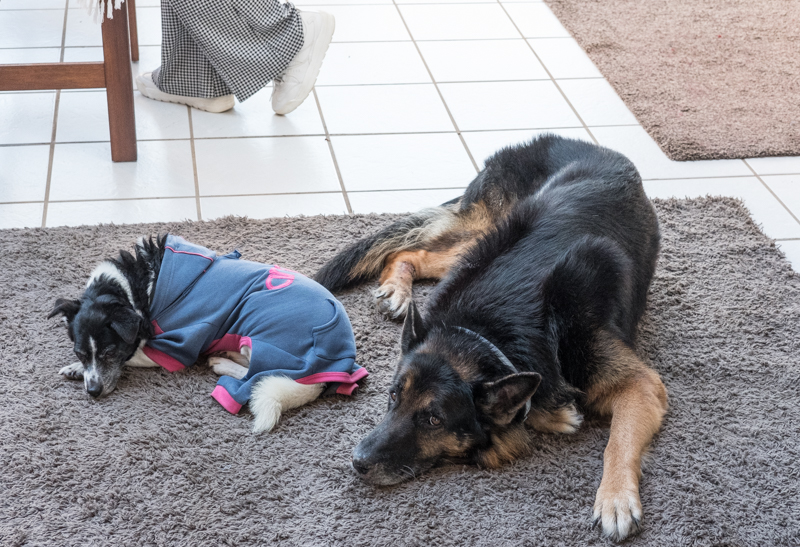 1_30
Final image from the party. A friend from Algeria participates remotely for a few minutes: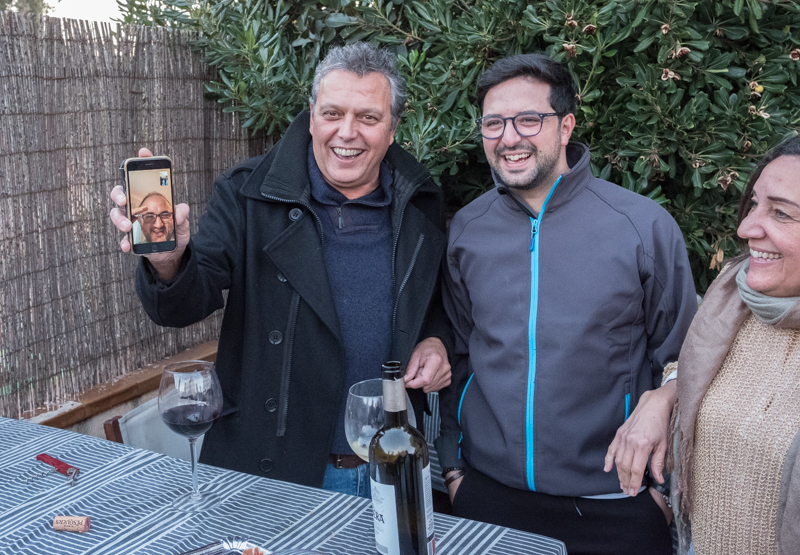 1_31
We also had January 2nd off at my office, to allow people to recover from the festivities. So I was out on two wheels again. This time I explored a new place, a village called Verdegas in the general area of Agost, north of Alicante. As you enter the village, there is this statue in the roundabout: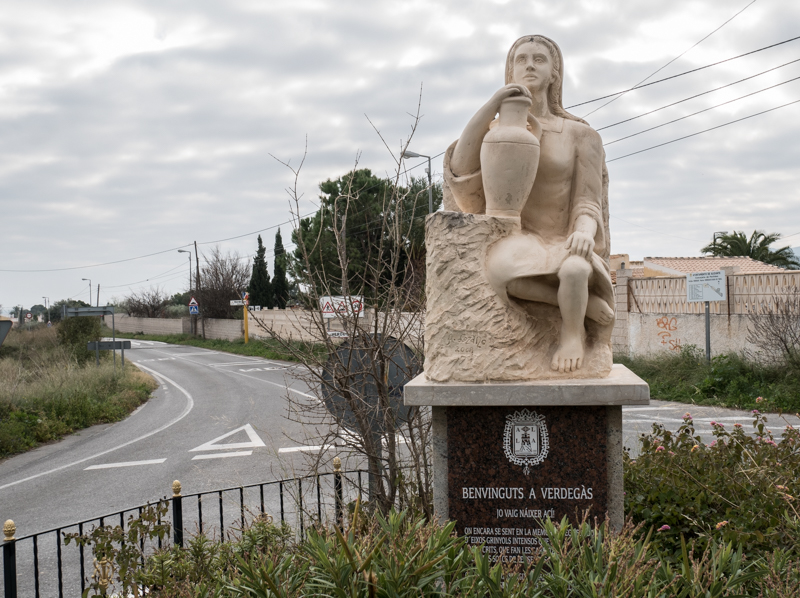 1_32
The main street, such as it is: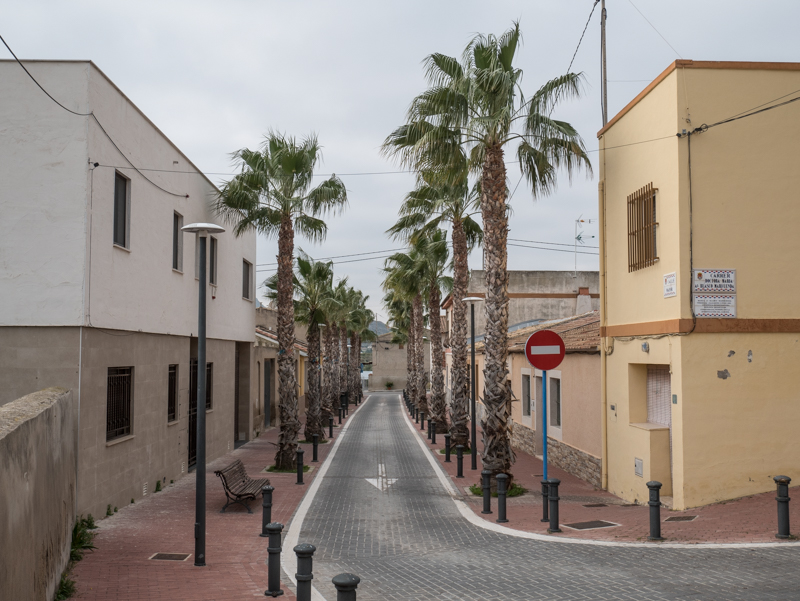 1_33
Next to the church, a statue of Sonia Castedo, former mayor of Alicante, with an inscription thanking her for her services to the rural areas when she had this portfolio in the city council (erected in 2008, just after she became mayor). I was really surprised to see this statue, for several reasons. She is still very much alive, and normally you have to be dead to get a statue; I cannot stand her, both for her politics (Partido Popular) and her style; and she is a disgraced politician, having been forced to resign in late 2014 due a corruption scandal. In the end she avoided prison due to insufficient evidence, but her legal troubles are not over yet: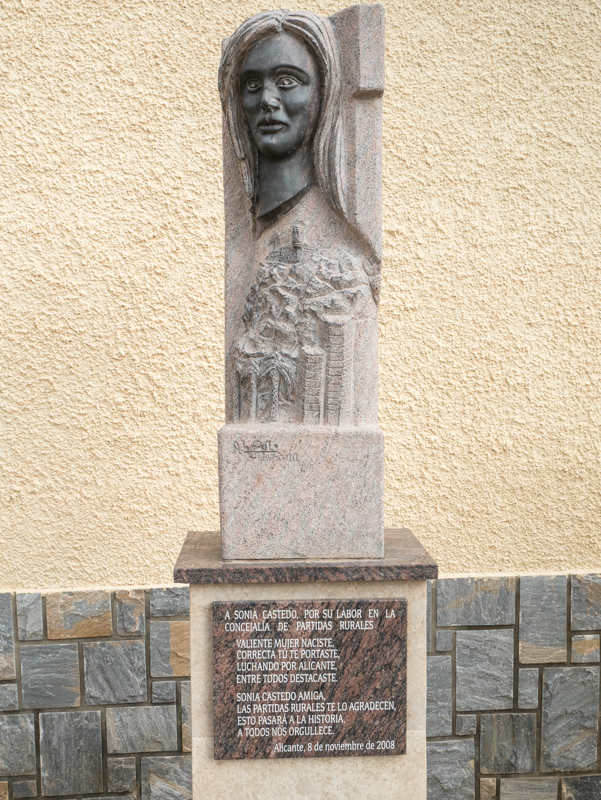 1_34
The final image of the week. The high point of Christmas in Spain is actually January 6th, Three Kings' Day, when Spanish children receive their presents from the Three Kings. I went to the local Carrefour supermarket to do some food shopping and had to battle the crowds buying food for the fiesta and toys for their offspring. But I also saw this amusing nativity scene, in a loaf of bread: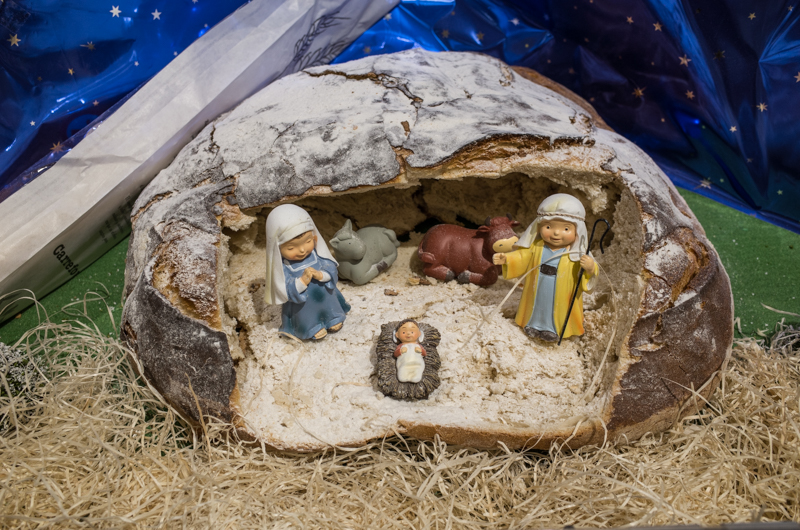 More photos from our partying can be seen here.