This week's PAW has two distinct parts. On Friday evening we had a company party at Efteling, one of the oldest amusement parks in Europe, near Tilburg. On that night, the Efteling was closed to the general public, and several companies had their Christmas parties there. Some of the entertainment was extremely schmaltzy, with a mix of Dutch schlagers, which are just as awful as their German counterparts. The singer would pick innocent members of the audience and drag them onto the stage to sing along, or she went down among the audience. Fortunetaly, I escaped her attention, but others were not so lucky: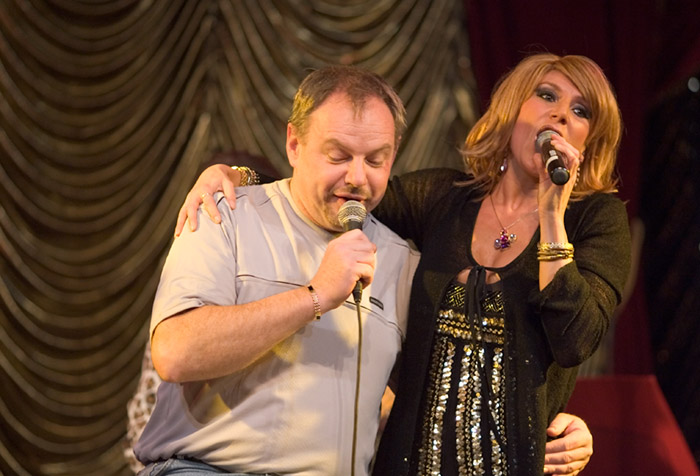 (Canon 1D Mark 2, 135mm L Canon, ISO 800)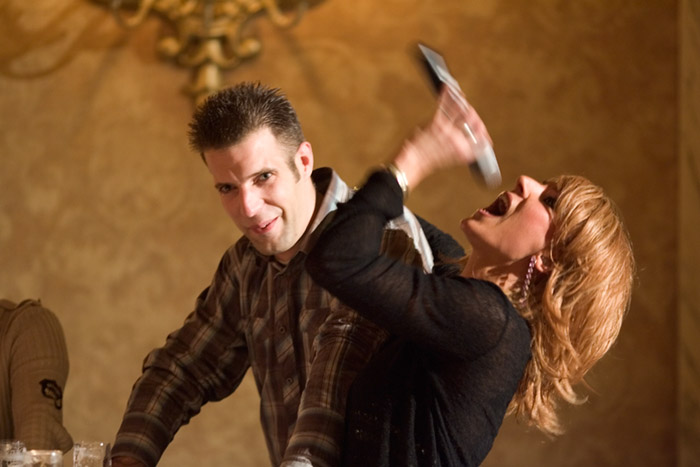 (Canon 1D Mark 2, 135mm L Canon, ISO 800)
The rest of the pictures are (gasp) film, all shot with my newly acquired Bronica 645 rangefinder with the magnificent 45mm lens on Tri-X 220 film. I am really beginning to warm to this camera: the handling, feel and size is close to a Leica M, but you get a big beautiful 6×4.5 cm negative.
Saturday we went for a walk in Amsterdam. The weather was extremely variable, with spells of sunshine and showers. Here are some people covering up on the Dam square: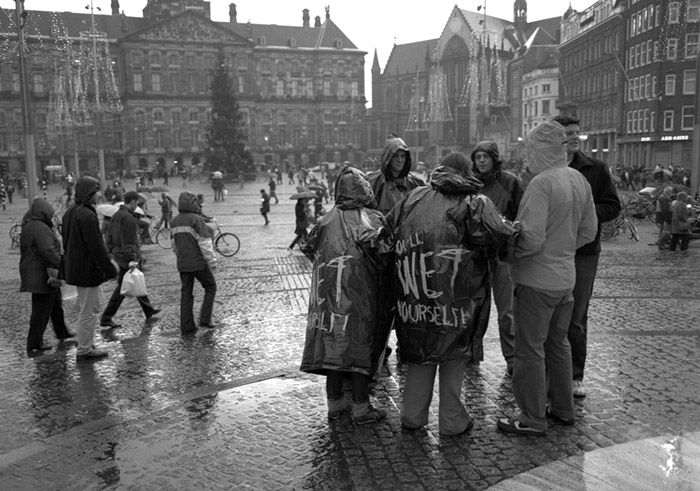 Amsterdam has policemen on bicycles, but they are real cops, with real weapons: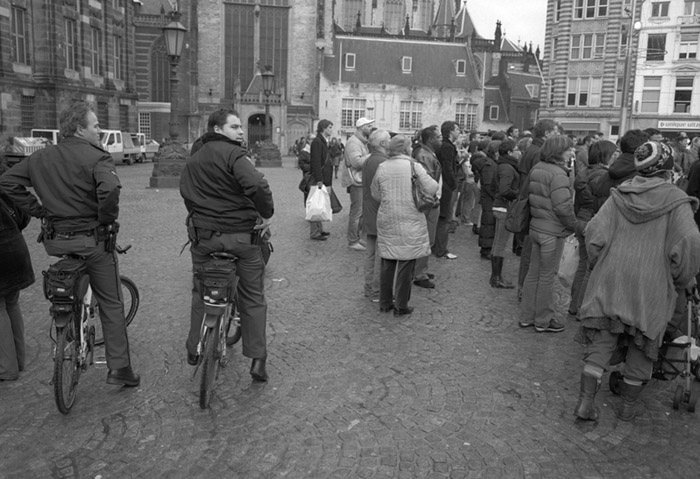 Lamp post detail outside the royal palace on the Dam: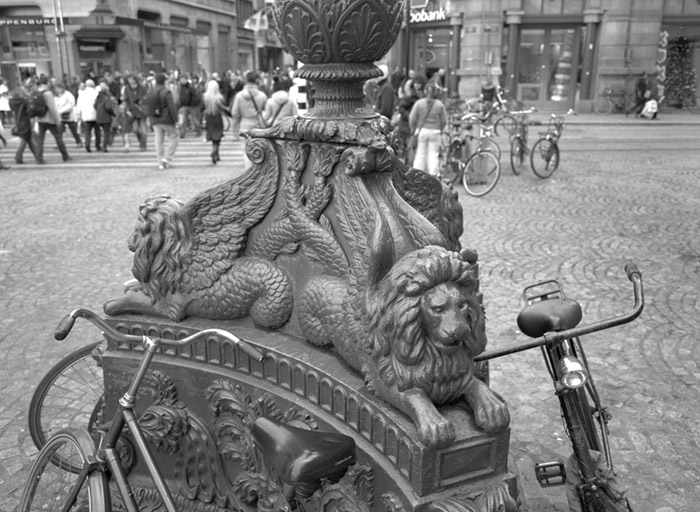 Traditional pissoir in the red light district: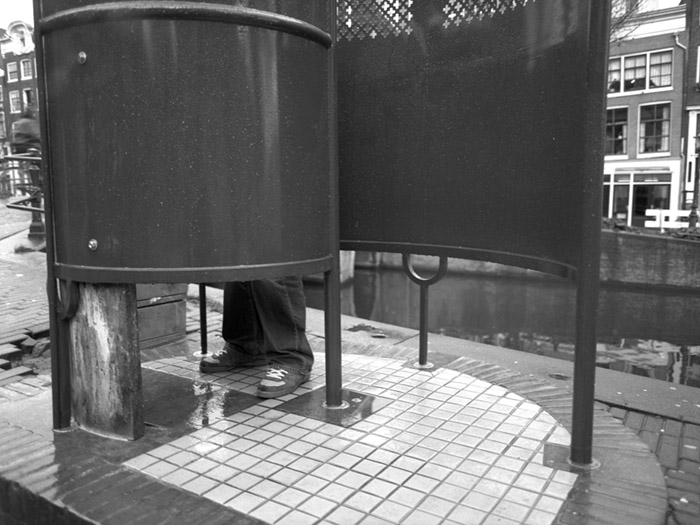 The next three images are from the town where I live, Almere. It is a modern town, started 30 years ago this year; during those 30 years it has grown from 0 to more than 180,000 inhabitants. This year, a new town centre has been built: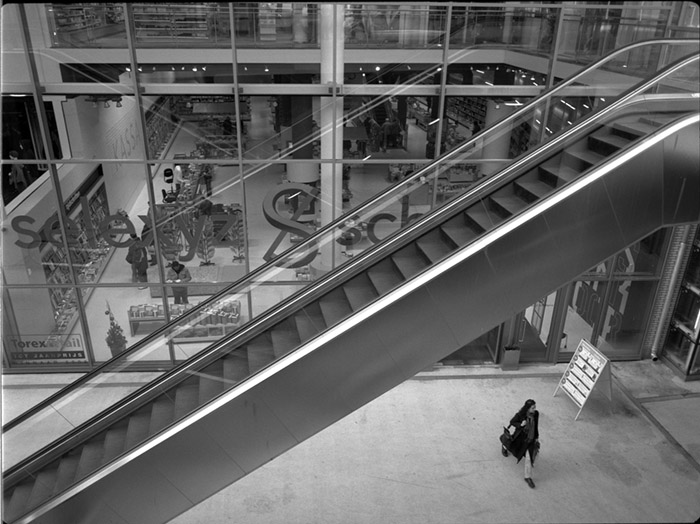 The town centre is somewhat sterile, but it is all pedestrian and the shopping is good: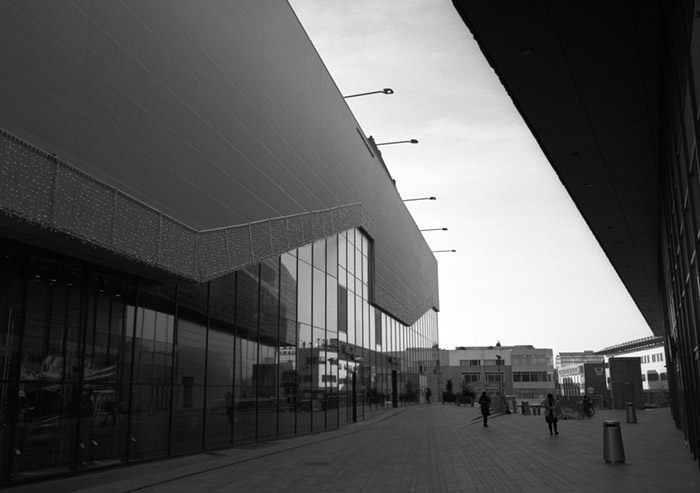 The final image is a view of the typical Dutch landscape from an overpass less than 1 km from my house: