Most of this week's pictures are related to cycling. After I came back from Denmark 10 days ago, I took it easy for a few days to let my saddle sores heal. Last weekend I re-started my normal training routine, and also started to explore new routes in our region of Spain. Until now, I have tended to ride north and west of Alicante, either up towards Benidorm or inland into the hills. Now I have decided to explore the roads to the south of the city. Specifically, I decided to cycle to Almoradí, the town where I enjoyed the Moros y Cristianos last week. It is about 50 km from here, so going there and back would be around 100 km, a good one-day ride. I drove there with my son last Sunday to get an idea of the road (shoulders, traffic etc.) and cycled the route yesterday. The first two pictures, though, are from an earlier ride in the hills.
32_1
A mountain road that leads down to Benidorm from the inland mountains, photographed with my Leica M8: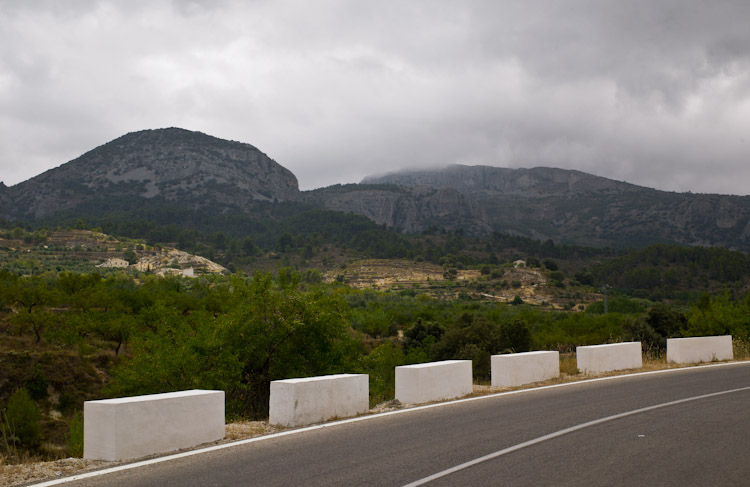 32_2
Same road, photographed on Fuji Acros medium format film with my Fuji GW690:

Then we move on to the drive/ride to Almoradí.
32_3
Provincial road CV855 leading from Elche to Dolores: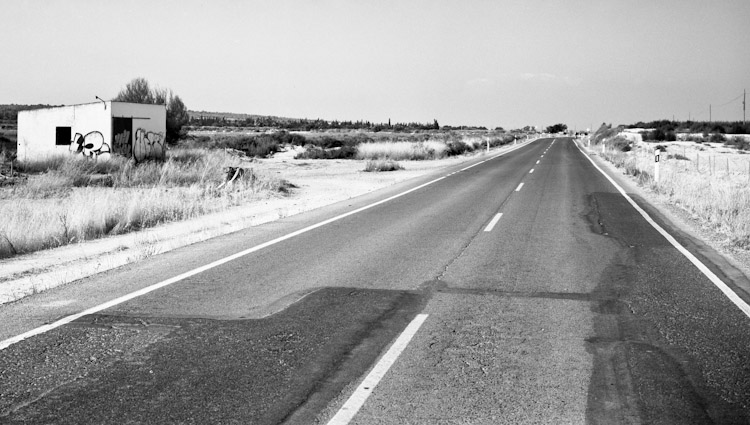 32_4
Along the same road, in the middle of nowhere, there is a "night club" called Scandals: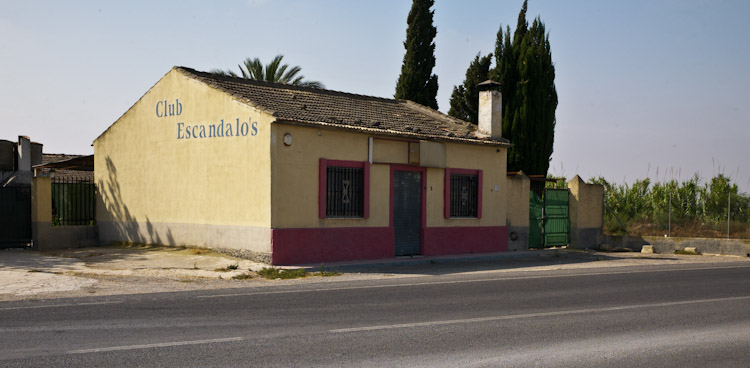 32_5
The surroundings of this "club" are not particular posh: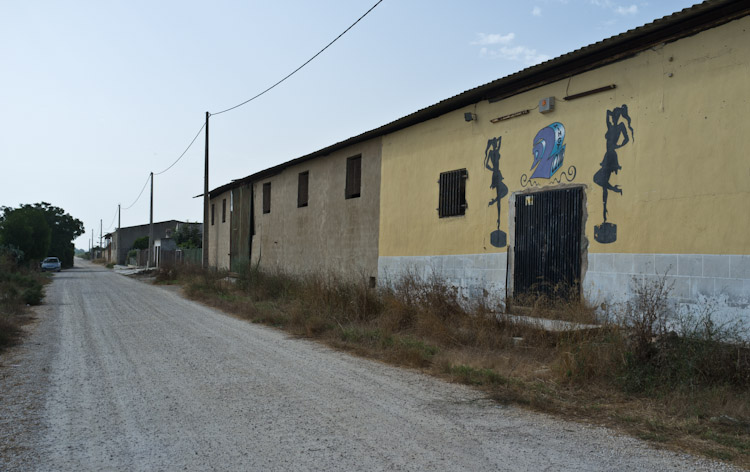 32_6
Entrance detail: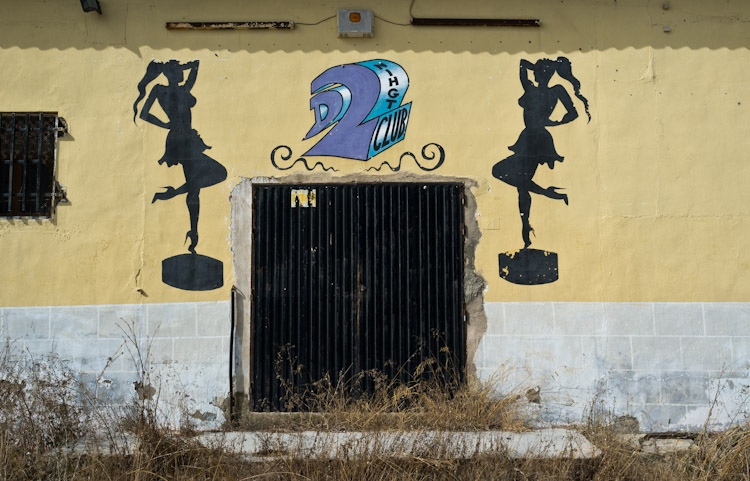 32_7
Across the road from the club, something entirely more solemn, a memorial to a child who died at age 7: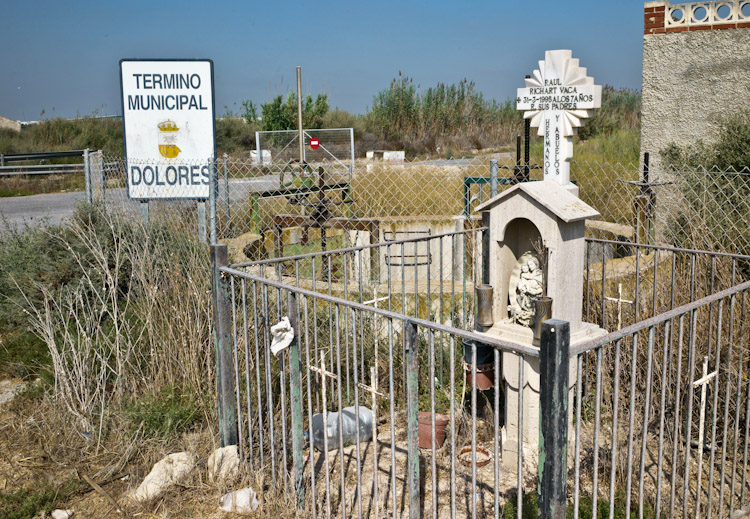 32_8
Another dirt road, with snail-infested marker:

32_9
In the village of Dolores, gypsies dry their laundry on an abandoned house: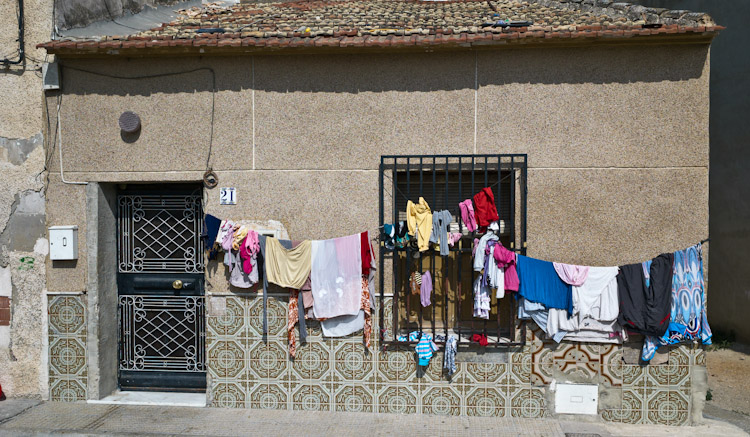 Most of the above pictures were taken during the reconnaissance car drive. The ones that follow were taken yesterday while cycling the route.
32_10
In order to prevent a recurrence of saddle sores, I transplanted an old Selle Rolls saddle to my modern Boardman bike. I had previously done two 100 km rides on this saddle, so chances were it would work out (and it did):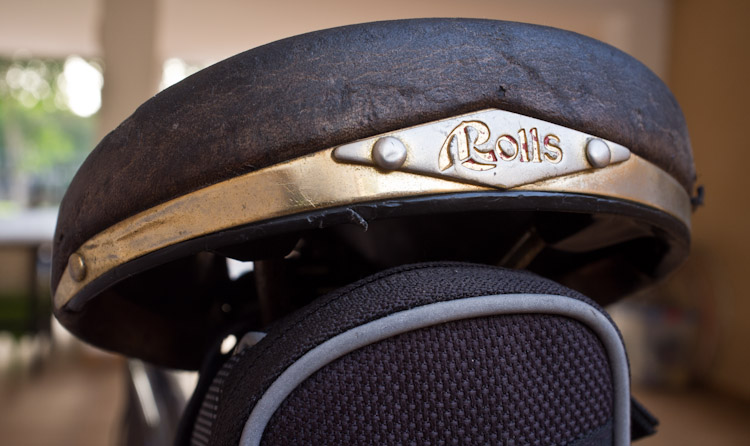 32_11
Anti-capitalist poster/graffiti that I see every day on my way to work. But when I drive to work, this is a busy road with no place to stop. Early Saturday morning on a bicycle, however, stopping to take a picture is no problem: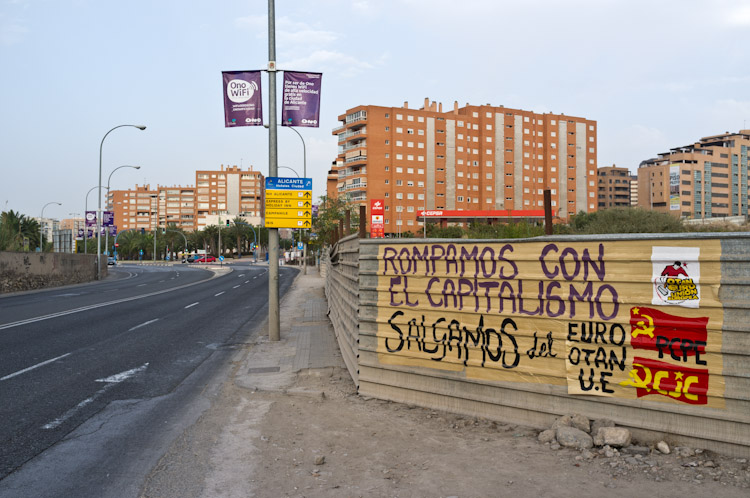 32_12
South of Alicante there is a beach called Urbanova. This is what it looks like from a local road leading to the village of El Altet, where Alicante airport is located: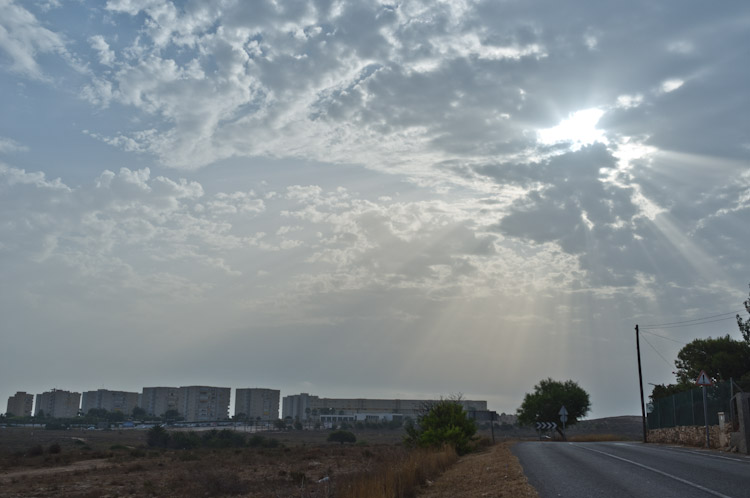 32_13
The area near Urbanova is popular among mountain bikers: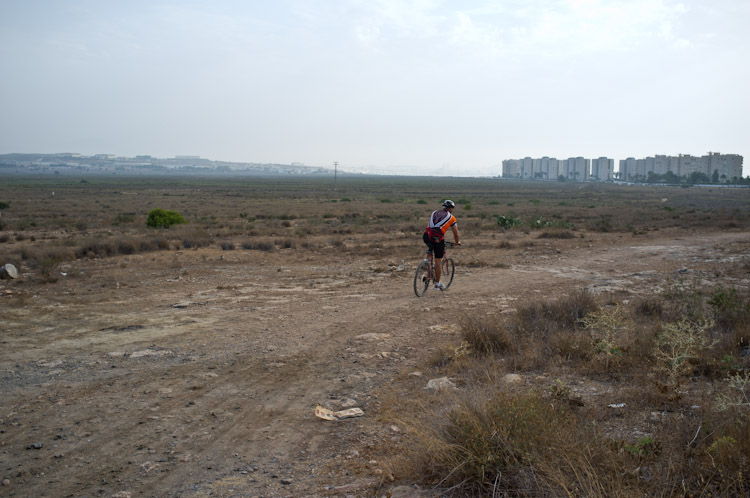 32_14
Facing the other way, one can look at planes taking off from the airport: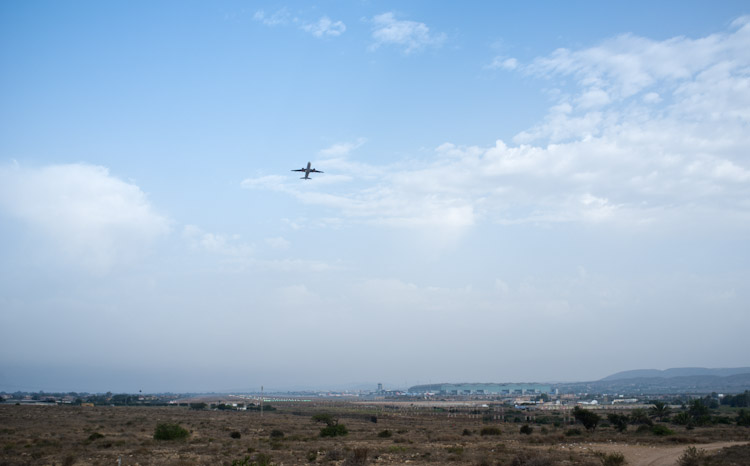 32_15
Cycling on country roads, one has the time to really take in the landscape and notice strange things such as this driving school in the middle of nowhere: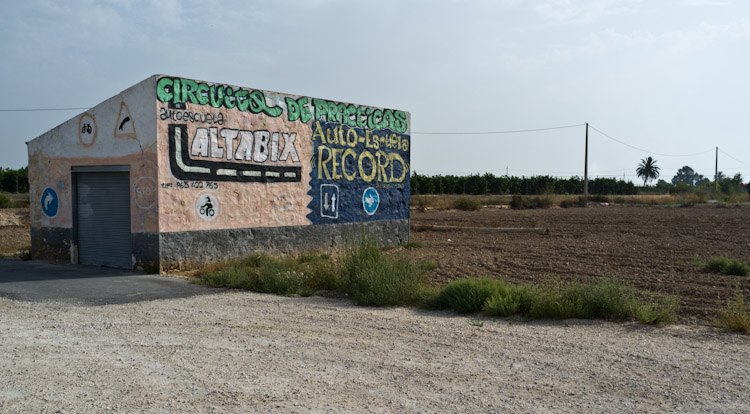 32_16
Around 10:30 am, I arrived in Almoradí, and walked around a bit in its outdoor vegetable market: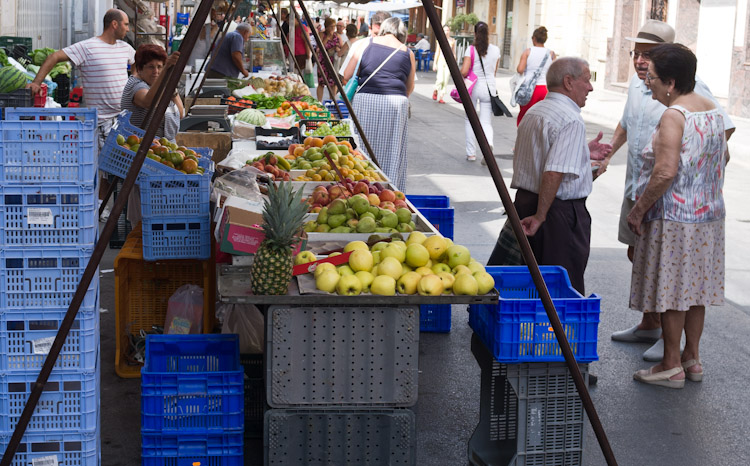 32_17
Loaded moped: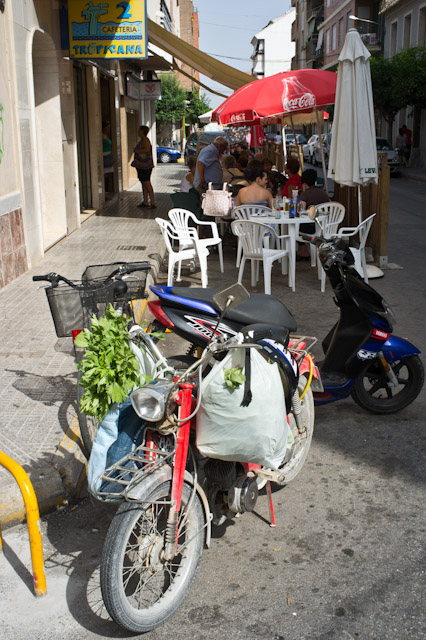 32_18
On my way home, after 93 km, I stopped at the Urbanova beach to take a sorely needed break, since I had faced temperatures of 42 C / 108 F further inland. At the seaside it was a relatively pleasant 35 C or so: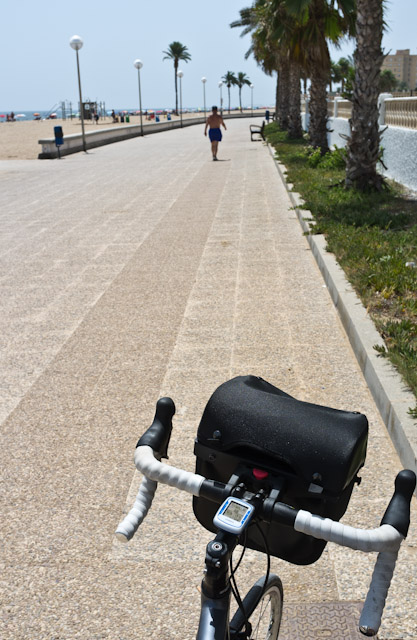 The remaining images are, as usual, from my neighbourhood and my daily life here in Alicante.
32_19
I am not sure of the reason and context, but found it amusing that someone wrote "inheritance" on the rear window of this car in our neighbourhood: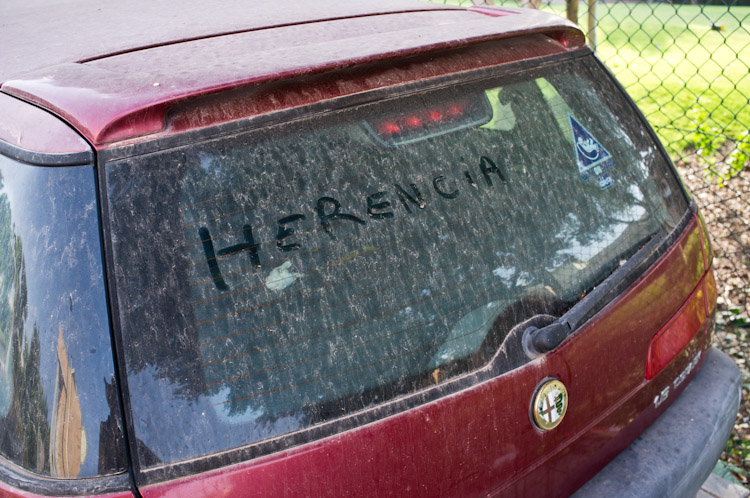 32_20
The Cheese Lady. In the mountains near Alicante is a town called Tibi. In that town there is an artisanal cheese producer, La Quesería de Tibi. A couple of times a month, the lady from the Quesería comes to our office and sells her delicious goat cheeses out of the boot of her car. They are inexpensive and better than anything found in the supermarket: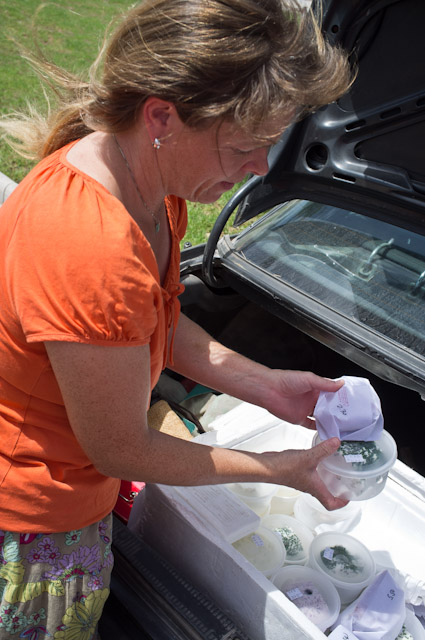 32_21
In mid-week my wife and son came to meet me at the office for lunch, and we drove down to Hostal Maruja, a beach restaurant south of Santa Pola. As is often the case in Spain, itinerant vendors cruised the place, trying to peddle their wares: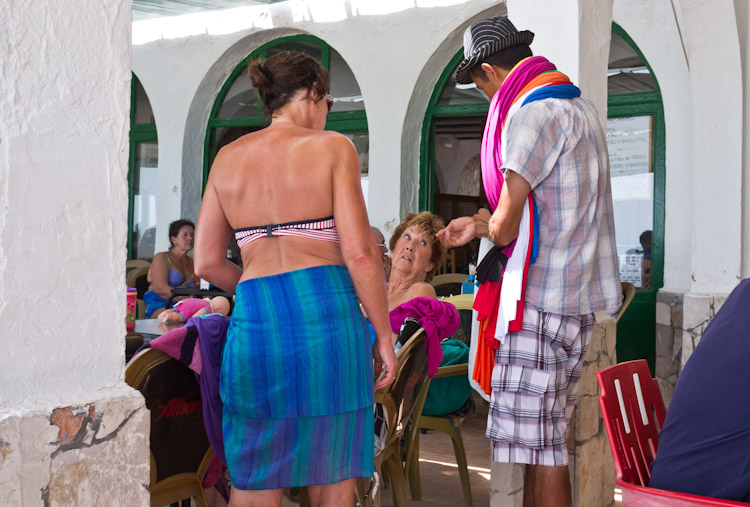 32_22
Red boat, blue sea, white house: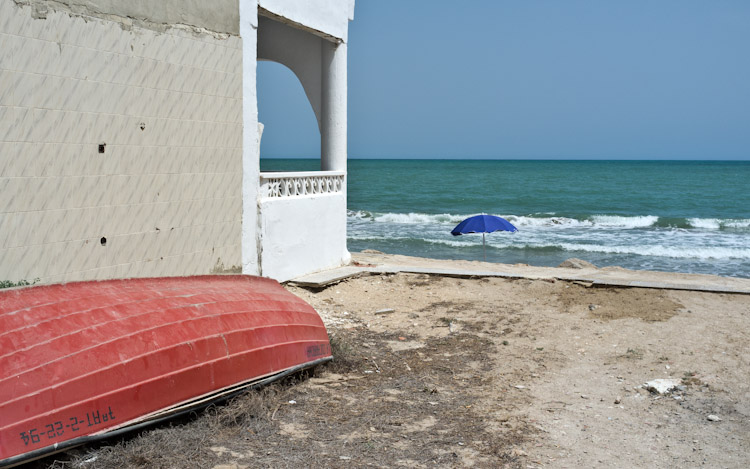 32_23
Looking inland from Hostal Maruja, the landscape is very arid: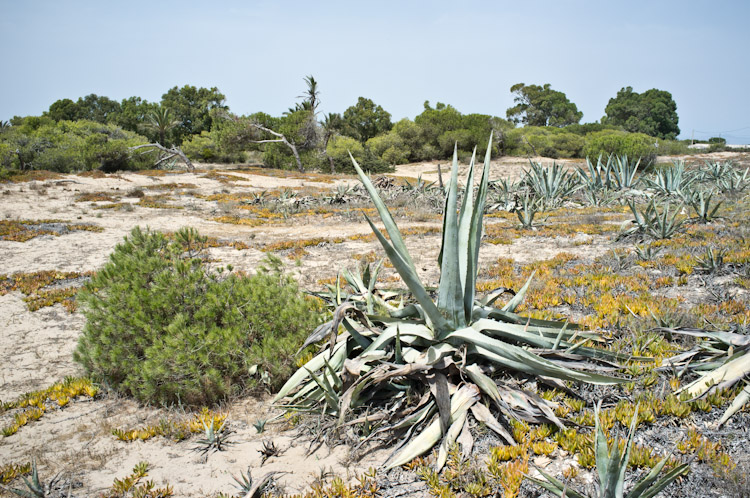 32_24
A picture of a colleague's desk (he is on vacation). I am not sure if we have a clean desk policy in our office, but even if we do, I will not enforce it (I am this person's boss)–I think people who spend time cleaning their desks have too much time on their hands: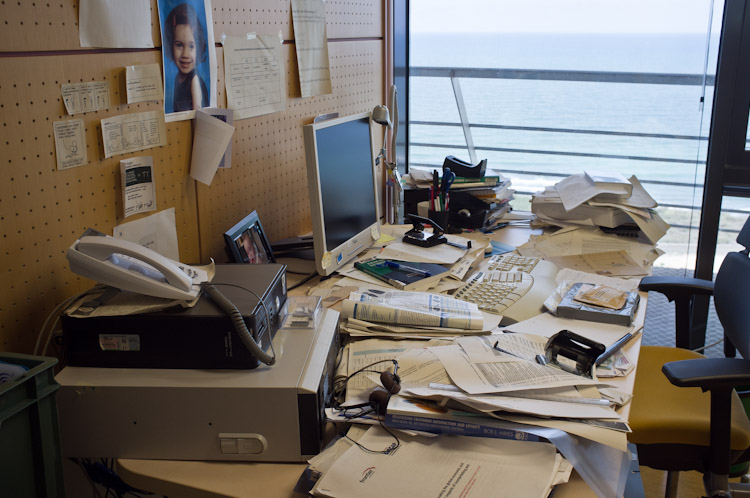 32_25
And finally, my son and his shisha. He does not otherwise smoke, and drinks very little, watches what he eats etc. But he does enjoy an occasional fruity smoke of shisha when he comes home (the stuff is very cheap here in Spain):