This is truly the summer here. Even at night, temperatures rarely fall below 25 C, and during the day they are in the mid-30s, and higher inland where the sea breeze is not cooling things. I am at work during the day, but there is still time to take pictures, and to cycle at the weekend, which provides additional photo opportunities. Exploring on two wheels at sedate speeds is great, as long as you get out early enough in the morning to be home before the afternoon heat really sets in.
33_1
When our cat is outside, he is mostly doing this: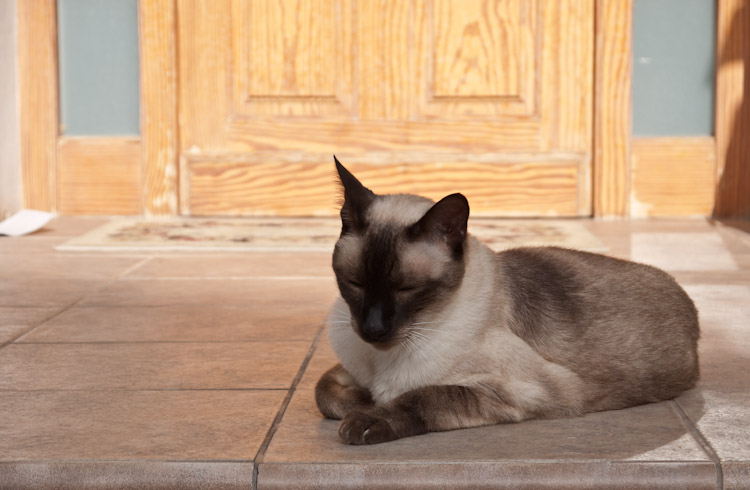 33_2
But during the day, he by far prefers the dog's bed under the table in my room, which he has appropriated: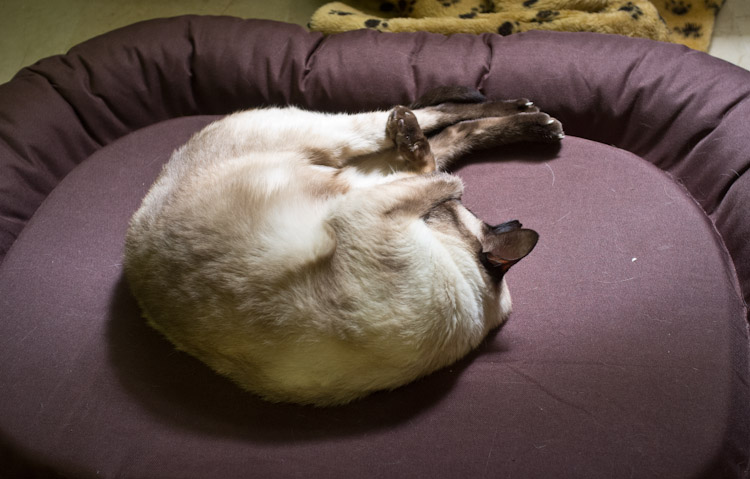 33_3
Monday was our wedding anniversary, and so we went to a nice local restaurant. My son likes to photograph food with his Pentax K5. Here is documenting the vegan amuse-bouche the restaurant provided for his sister: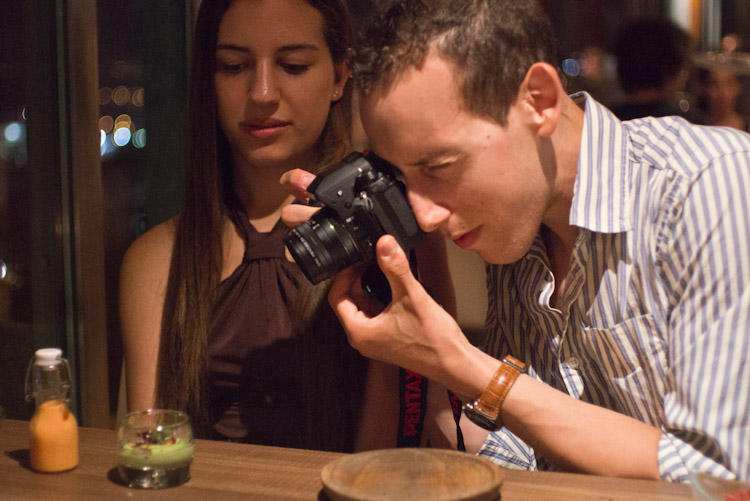 Most of the rest of this week's pictures were taken on Wednesday, which was a public holiday here, and on Saturday. Both days I went out for long bike rides, with a camera in the handlebar bag, of course.
33_4
On the way up to Aigües, I saw evidence of someone's flat: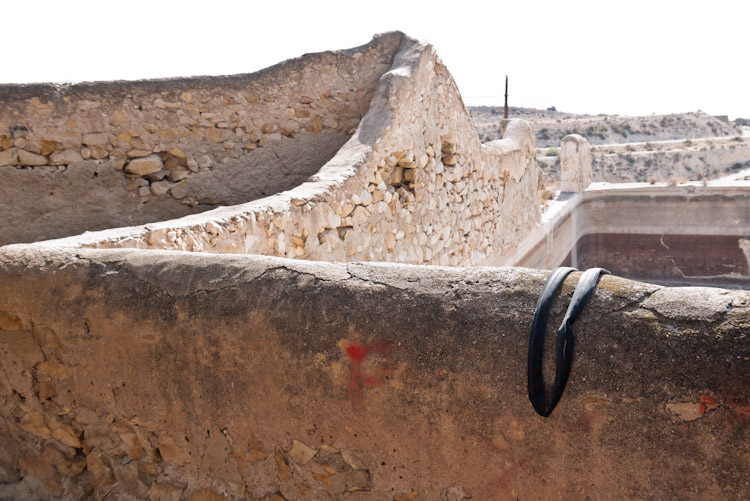 33_5
Typical Aigües scene. The women go to church, the men chat on the steps: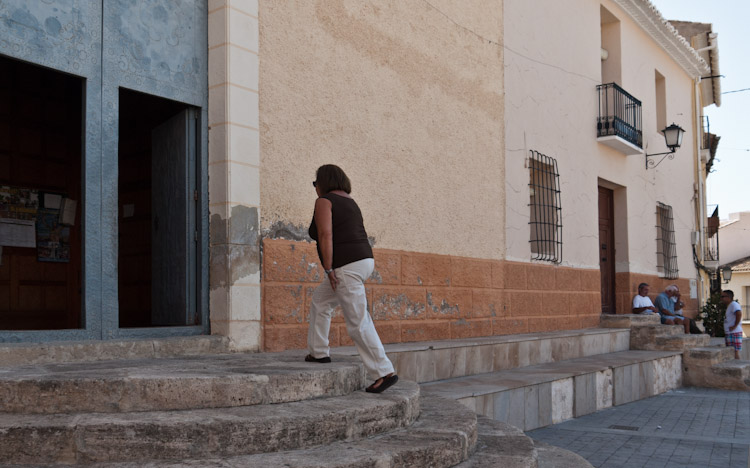 33_6
On Wednesday afternoon, we drove up to Benidorm to have lunch and to shop at the La Nucía supermarket. This picture explains why I like that particular shop: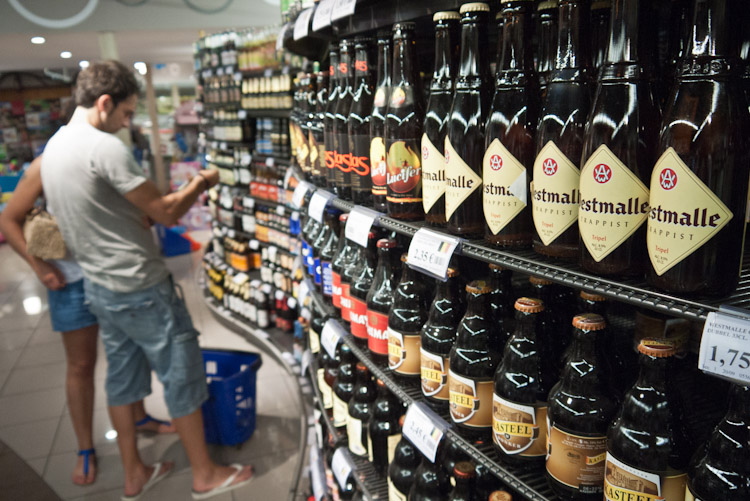 33_7
We walked around Benidorm a bit. Even though it is much smaller than Alicante, it feels much more international because of all the tourists. It also has some weird stuff that we do not have, such as this fish therapy–apparently, the fish nibble on your skin and remove nasty bits. Just the thing to look at on one's way to lunch: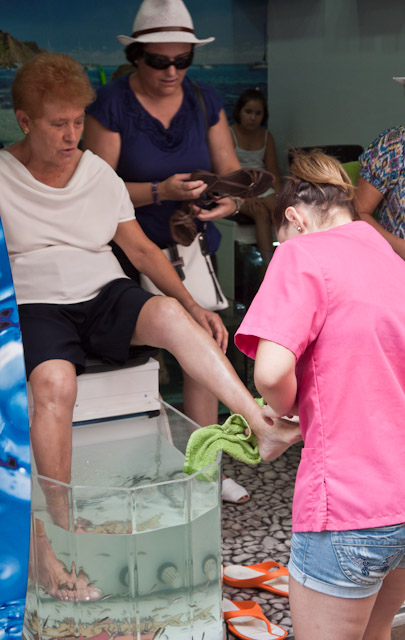 33_8
Spanish respect for rules: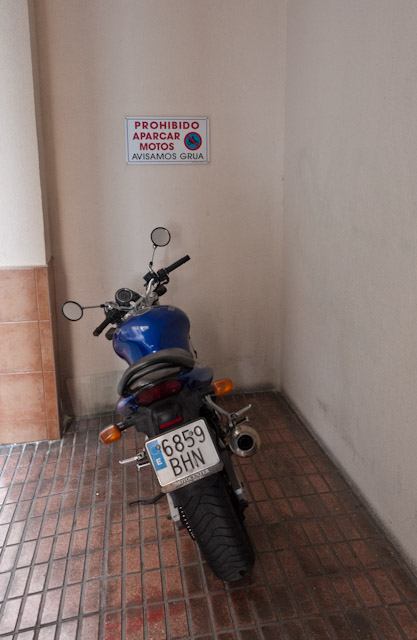 33_9
Why people come to Benidorm: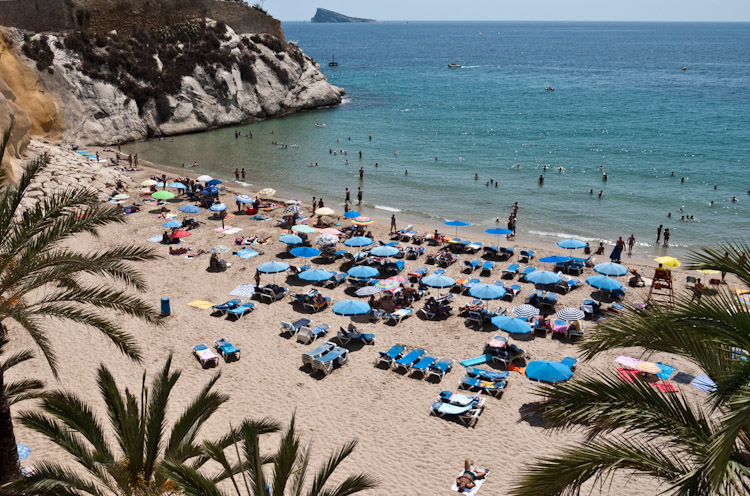 33_10
Many Benidorm hotels are very tall, because everyone wants a beach view and the area on which such construction is permitted as quite limited: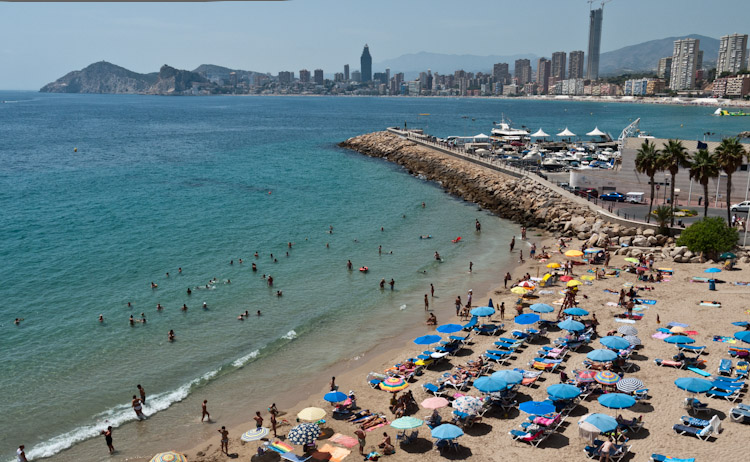 33_11
Palomas blancas: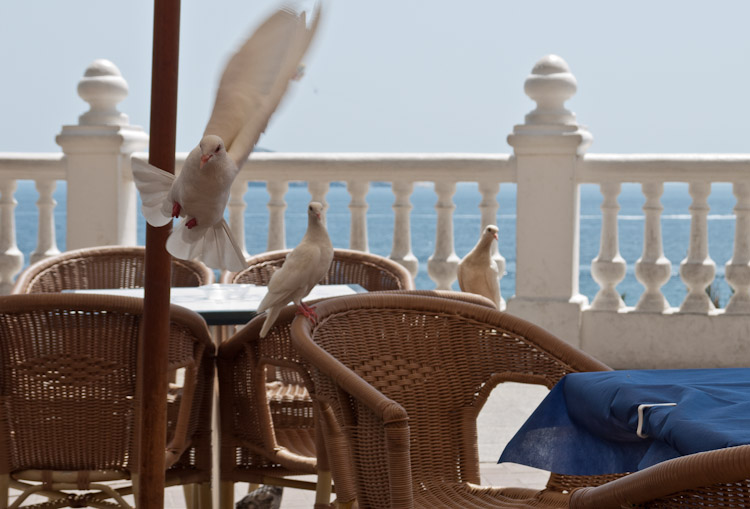 The next few pictures are grab shots from around Alicante and the beach at El Campello.
33_12
Left wing graffiti along the beach promenade in El Campello, "no war between peoples, no peace between classes":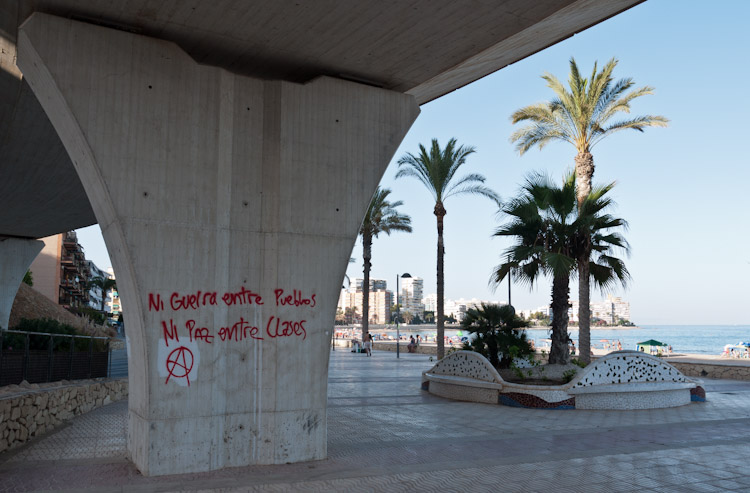 33_13
Recycling bin looking at the road: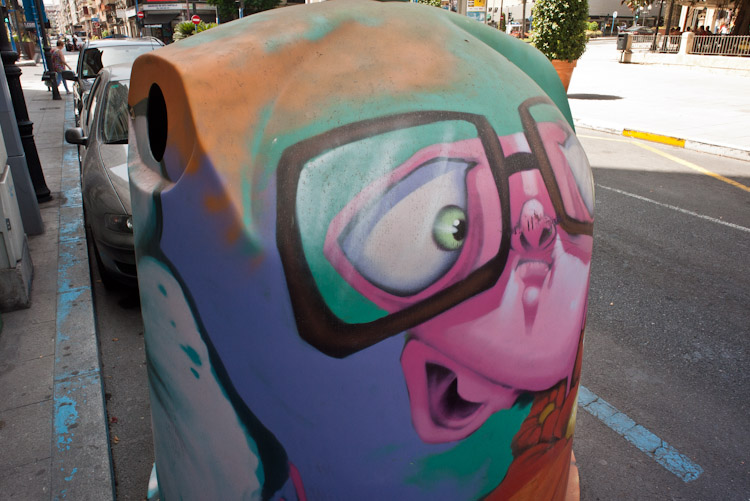 33_14
One day Beatrice brought her baby to the office. This picture is technically deficient, but the expression on Bea's face made me include it anyway: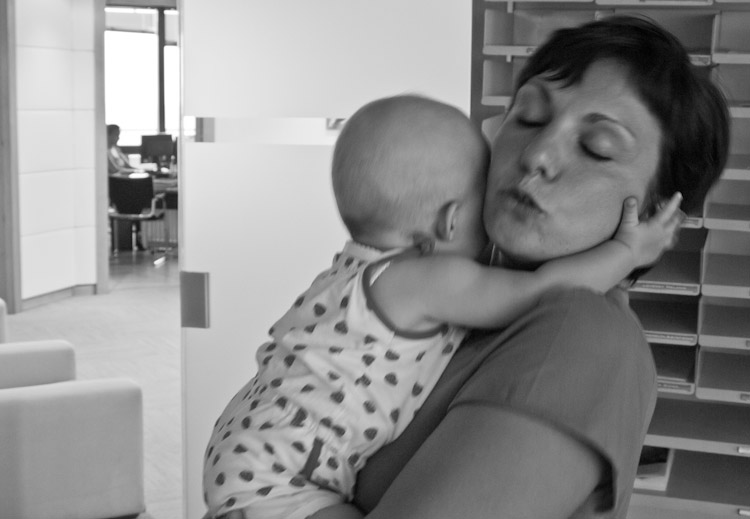 33_15
Outside Apedales, my local bicycle shop: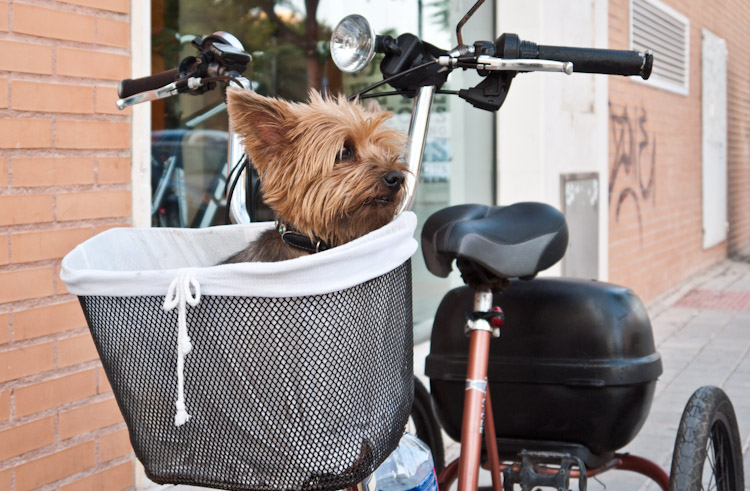 33_16
My favourite way to enjoy the beach: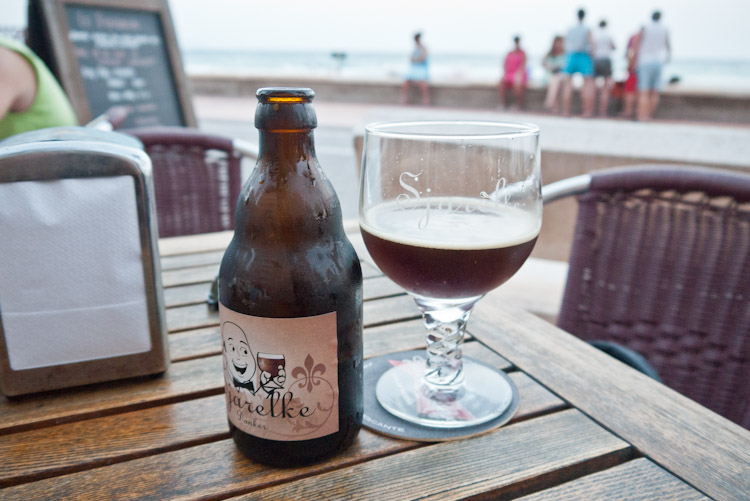 The remaining pictures were taken during my Saturday bicycle ride. I went south to Elche, then back to the coastal town of Santa Pola, then finally home to Alicante. Altogether a modest 75 km, but it was really hot…
33_17
Along many rural roads in touristy bits of Spain, one sees garden shops selling kitschy stuff like this: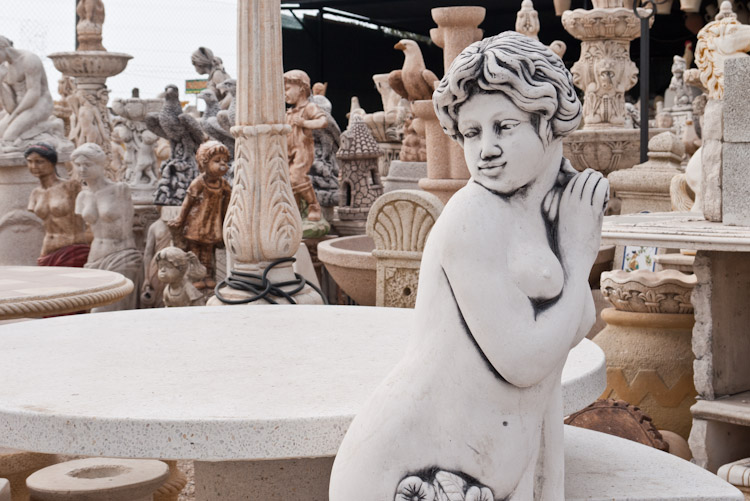 33_18
Santa Pola is both a touristy beach place and a working fishing harbour: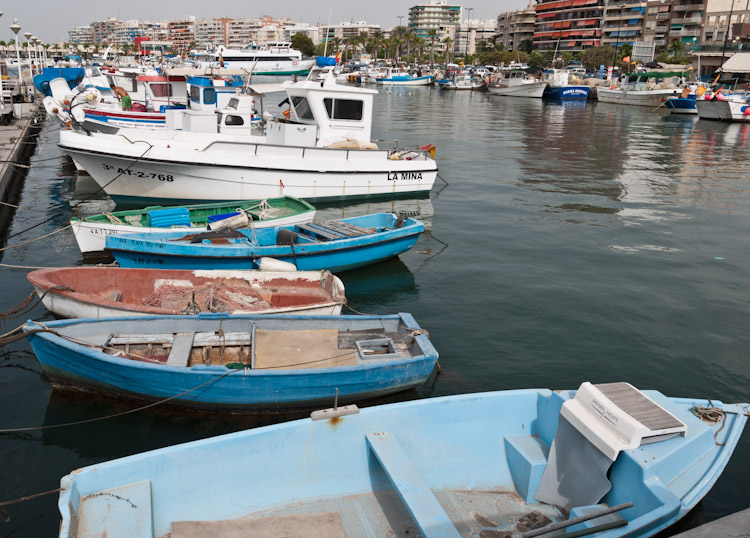 33_19
This boat is a family business: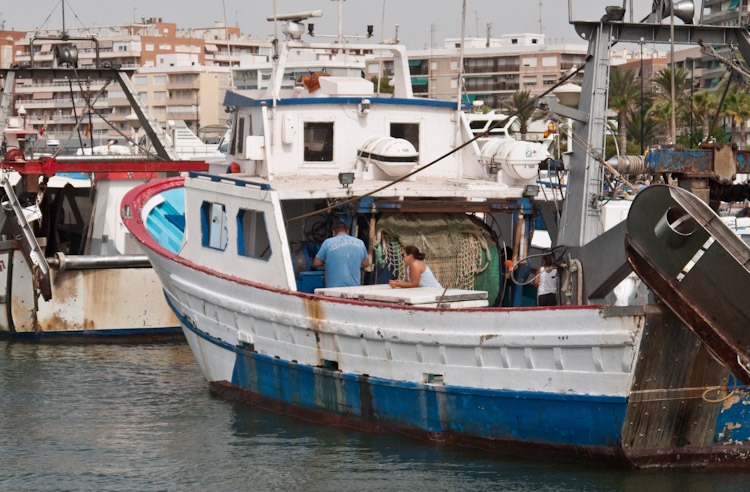 33_20
Riding north from Santa Pola towards Alicante, along the coastal road, one sees the subdivisions up on the cliffs: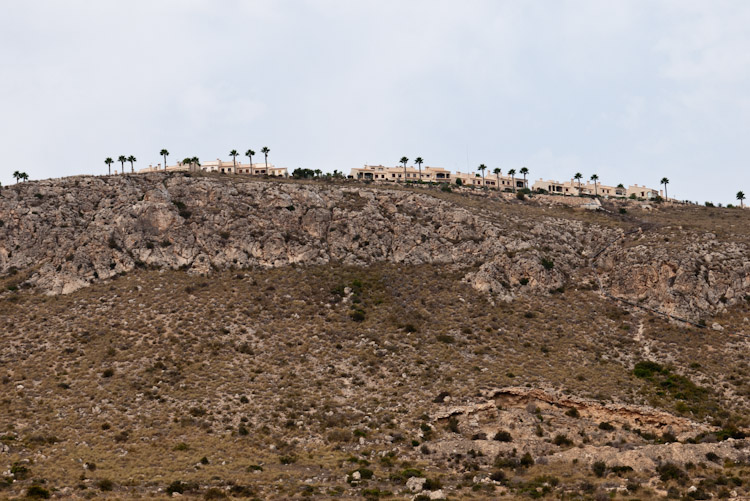 33_21
Along the road is this chapel, dedicated to "Nuestra Señora del Rosario". Apparently someone in the 1880s had a vision while harvesting sponges, the chapel was built, then burned down during the Civil War, then rebuilt in 1946: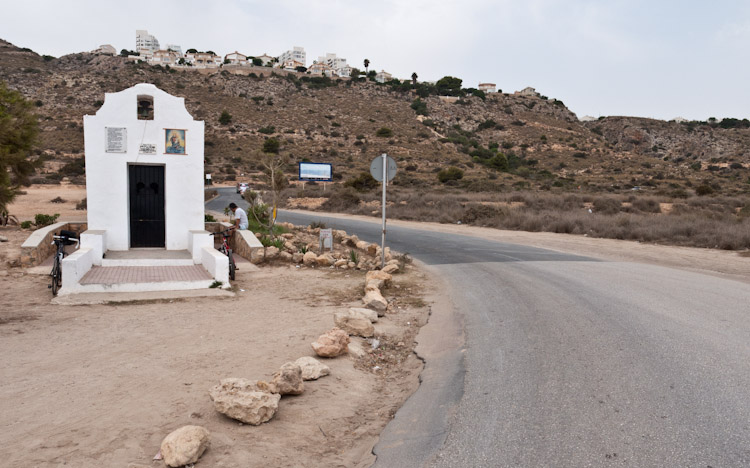 33_22
Curious couple, or at least half of one: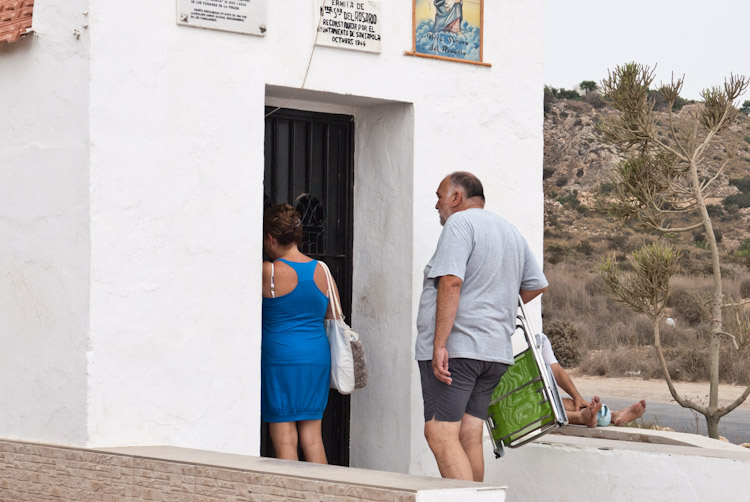 33_23
Across from the chapel, there is a beach bar, or chiringuito: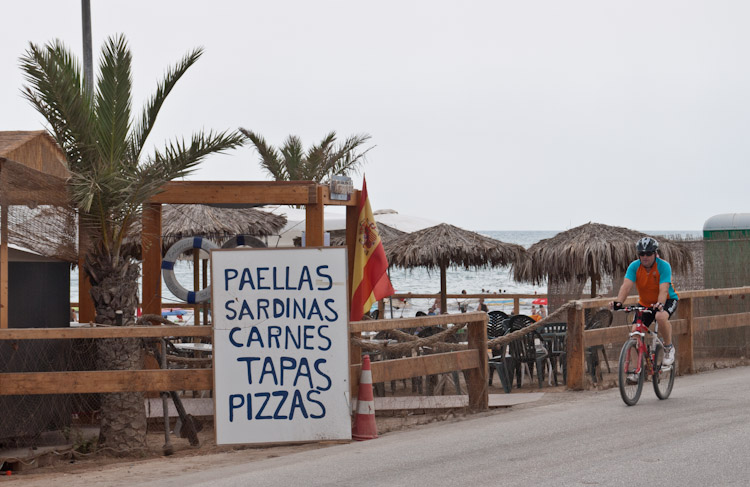 33_24
The final rest stop, Plaza Canalejas in Alicante: