My friend Lars went back to Denmark on Wednesday. He is a great houseguest: not only does he walk the dog and uses a hammer and screwdriver around the house when needed, but he likes to cook. One of his specialties is pizza from scratch. During the preceding week it turned out that something was wrong with the oven in our new house, so pizza production was impossible. But on Tuesday morning a new oven was delivered, and so Tuesday evening Lars treated us to real pizza, which also provided me with this week's first 5 images.
Main
The raw material: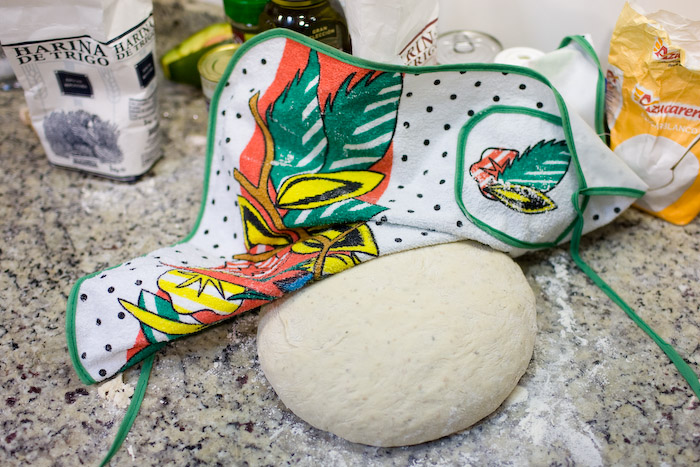 The alternates:
Alternate 1
Still raw material, but now it begins to look like pizza: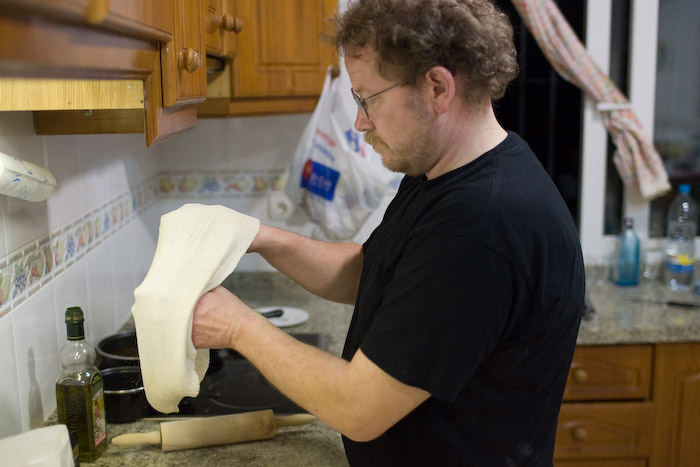 Alternate 2
Now it IS a pizza, it just needs to be baked: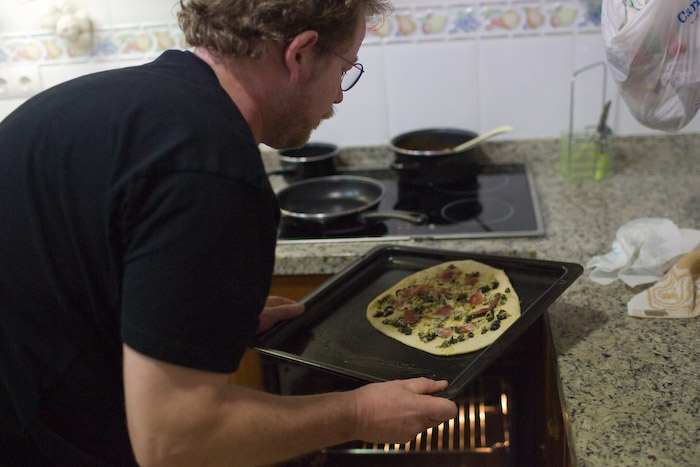 Alternate 3
Is it ready yet?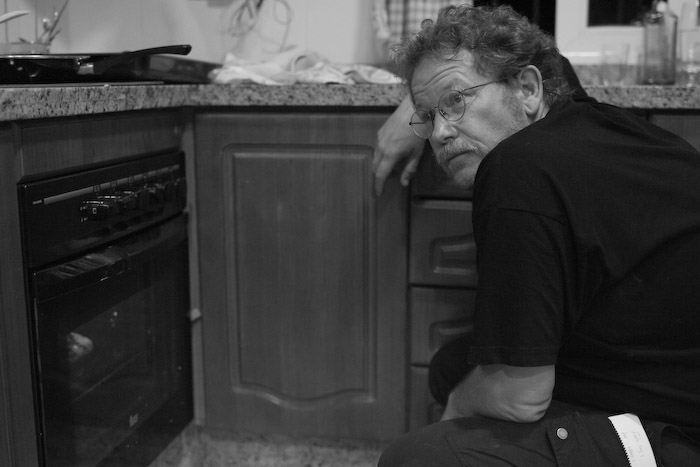 Alternate 4
A satisfied customer of this pizzeria: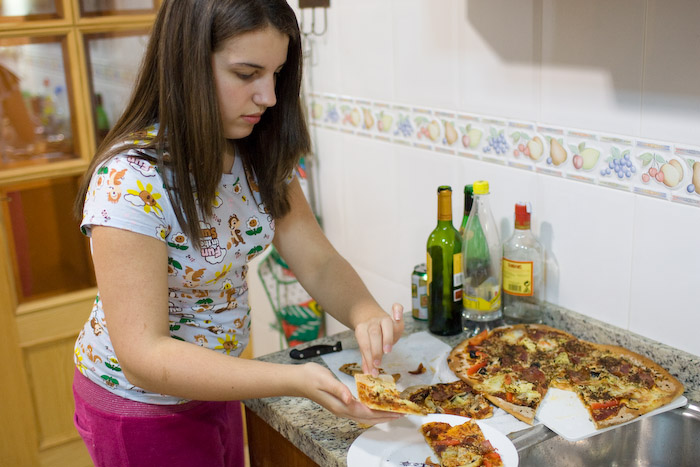 The remaining images are just snippets of our life here in Alicante.
Alternate 5
One morning my wife and I took Cheeta for a swim: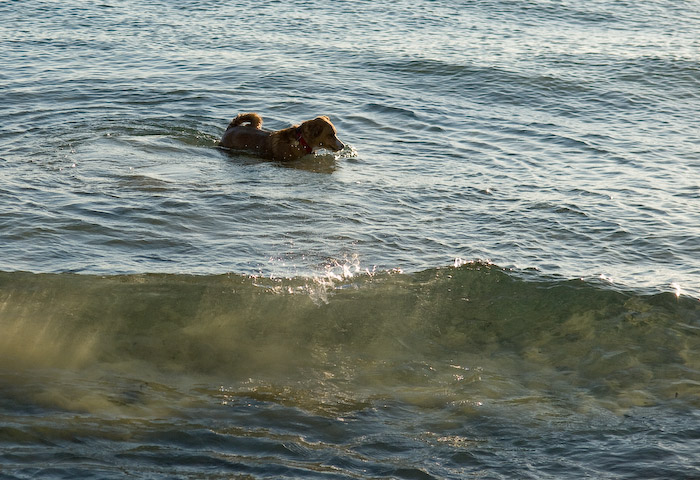 Alternate 6
Shaking off afterwards: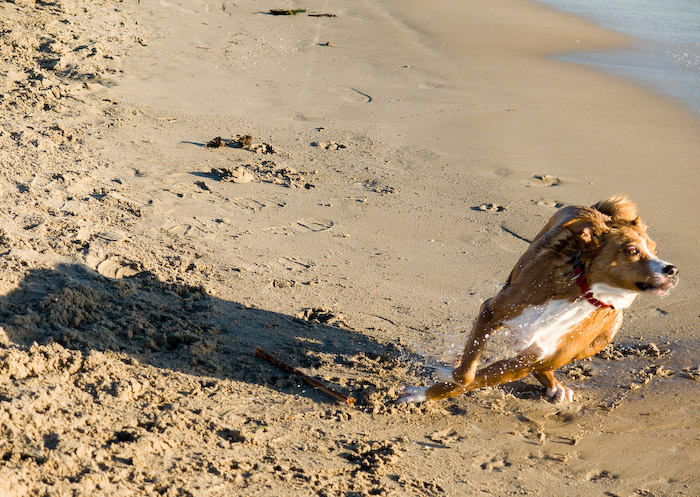 Alternate 7
The cat does not swim. He sits in the sun, surveying his pride (which is sadly devoid of mice):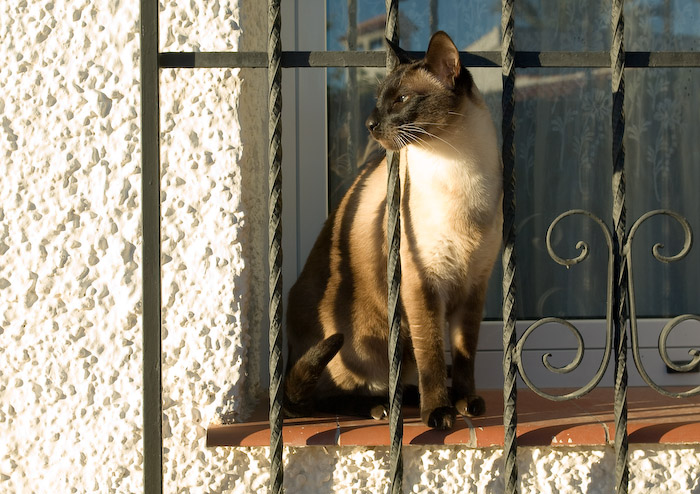 Alternate 8
The sun does not always shine in Alicante. This is our beach one morning in mid-week: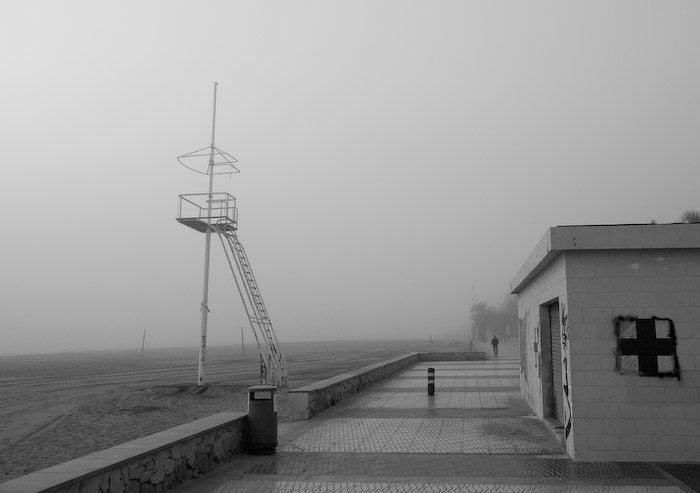 The next two are car hoods seen walking around Alicante.
Alternate 9
A nice and shiny car: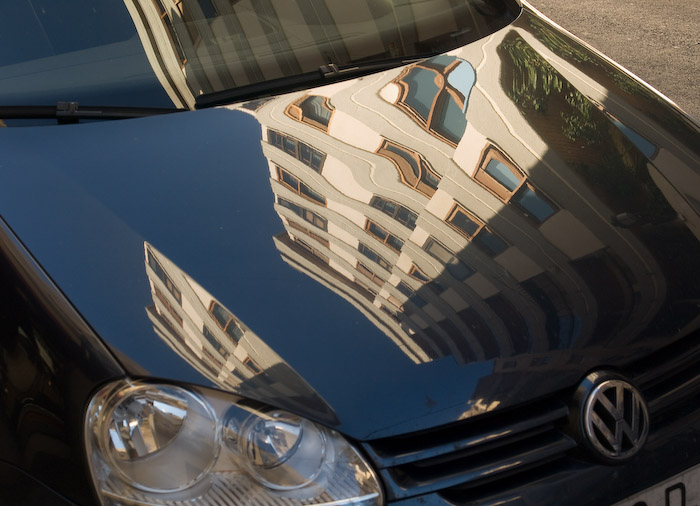 Alternate 10
A dirty car with a witty inscription–"God performs miracles but He does not wash cars":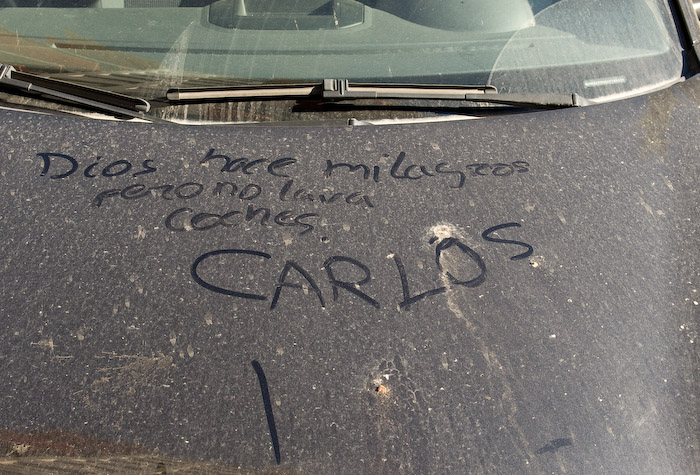 Alternate 11
Finally, on Friday afternoon the new Olympus E3 was delivered to me at the office. Eager to try it out, I went out on our cafeteria terrace and took some quick pictures, among them this self-portrait with the Mediterranean in the background: