Following the relaxation of the lockdown beginning May 2nd, I settled into a routine of a morning bicycle ride (exercise for adults is permitted from 6 to 10 a.m.), followed by a day of working from home, and sometimes a walk on the beach in the evening with my daughter (the second window of outdoor activity for the 14-69 age group is from 8 to 11 p.m.). So while this is not really freedom, it is certainly far better than the confinement of the previous 7 weeks.
19_1
On Sunday morning, I cycled north along the coast, as far as I could without violating the prohibition against leaving the municipality in which I live. This meant that I could go to a point about 17 km from home, just a few km south of Villajoyosa and Benidorm. I enjoyed being on the normally busy national road N332 (which connects Alicante and points south with Valencia) and having it all to myself: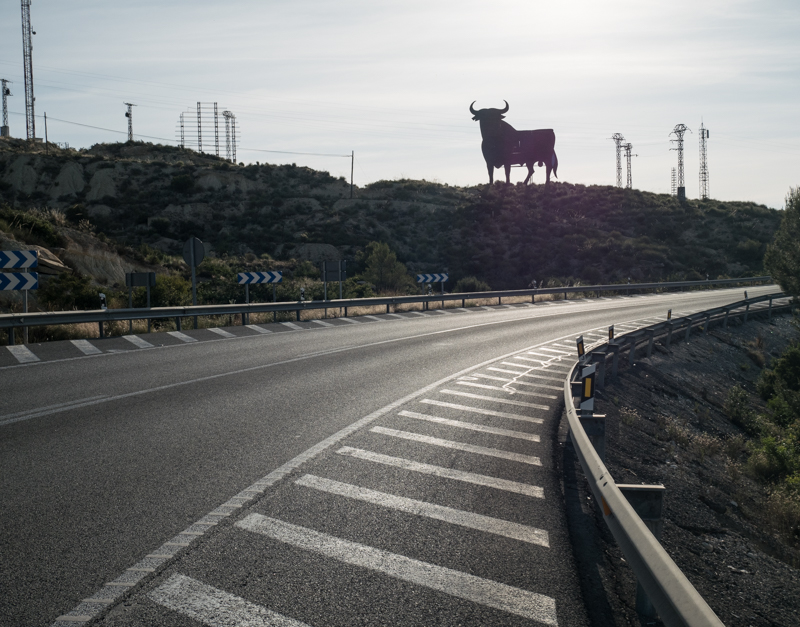 19_2
A place where I usually stop for a break on this ride, next to a roadside restaurant with this lovely side road leading down to the coast: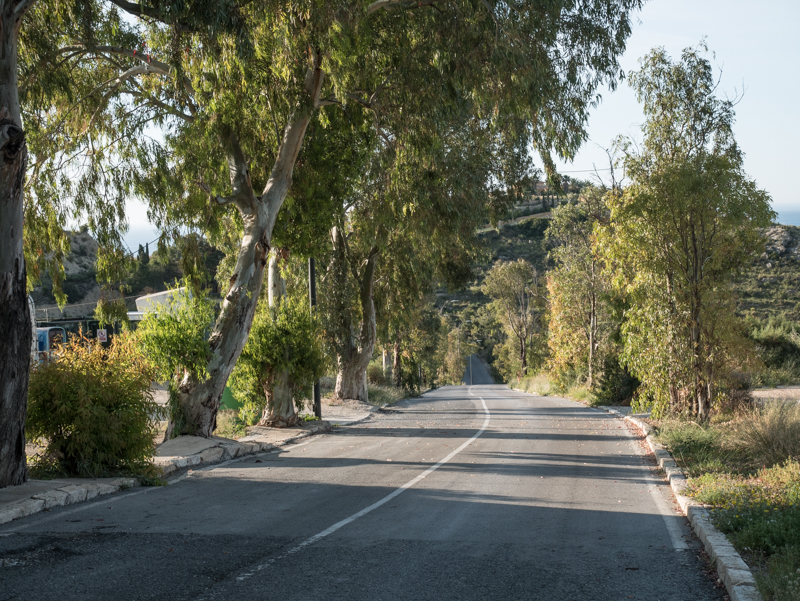 19_3
The restaurant was closed and sad-looking: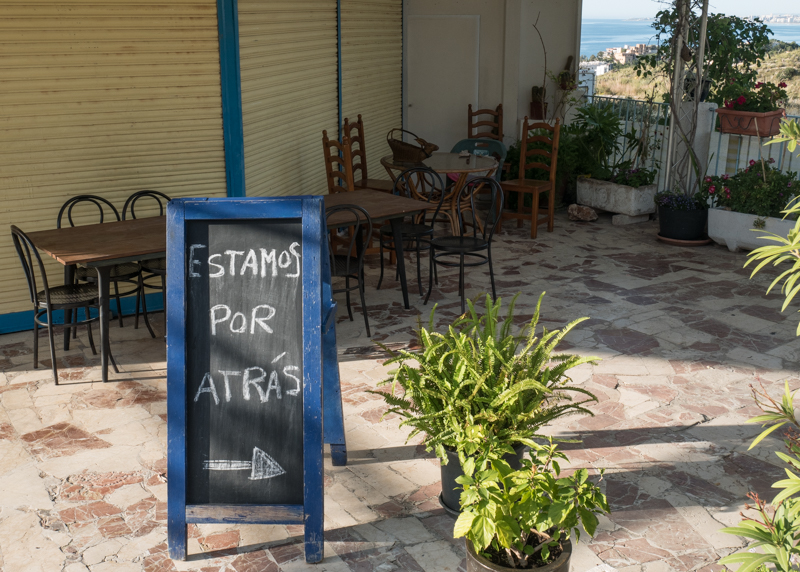 19_4
The sign advertising in Spanish and German that they have the German specialty Eisbein (pig shank) is still there. Sadly, there won't be many German tourists in our area this summer: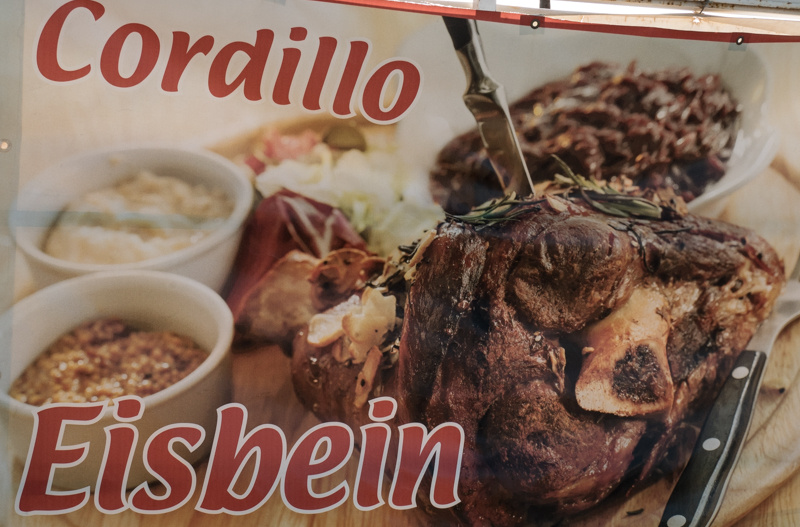 19_5
I arrived at my goal for this ride, a small natural harbour called Cala de les Palmeretes: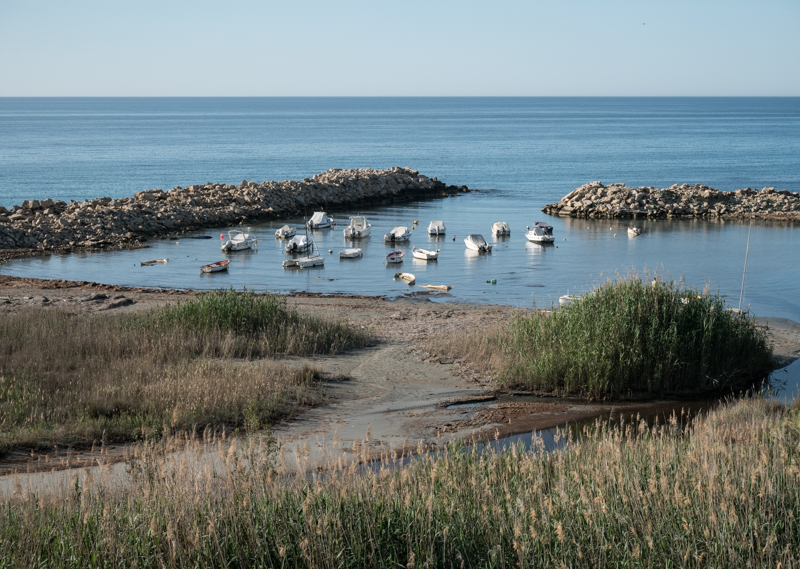 19_6
On the way home, I met one of those sights I love to see when cycling around here, a herder with his dog and his flock: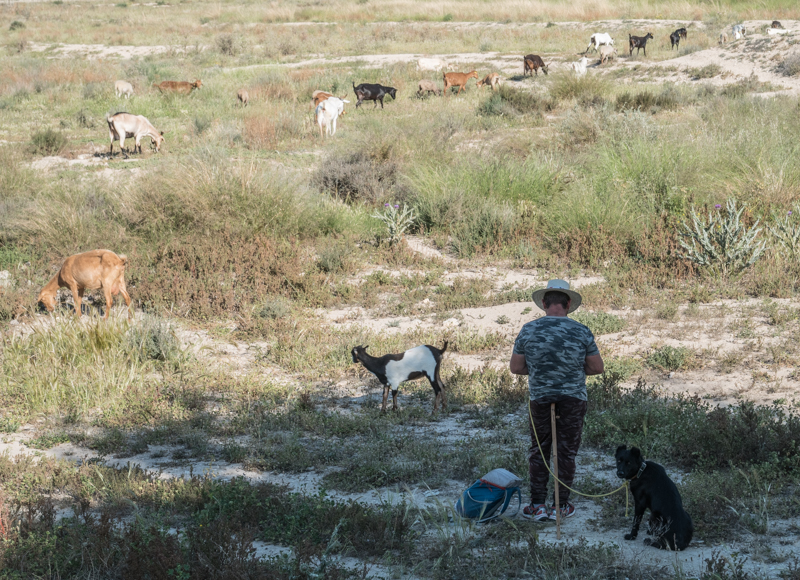 19_7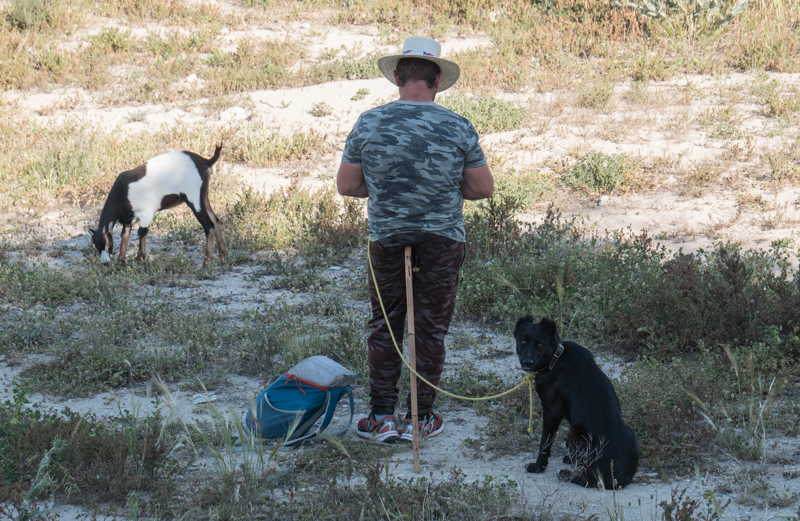 19_8
The following day, Monday morning, I went out a bit earlier than usual and enjoyed some morning views in the harbour of El Campello. This is a very old tower that until four years ago served as the office of the local Guardia Civil; they have since moved to more modern digs: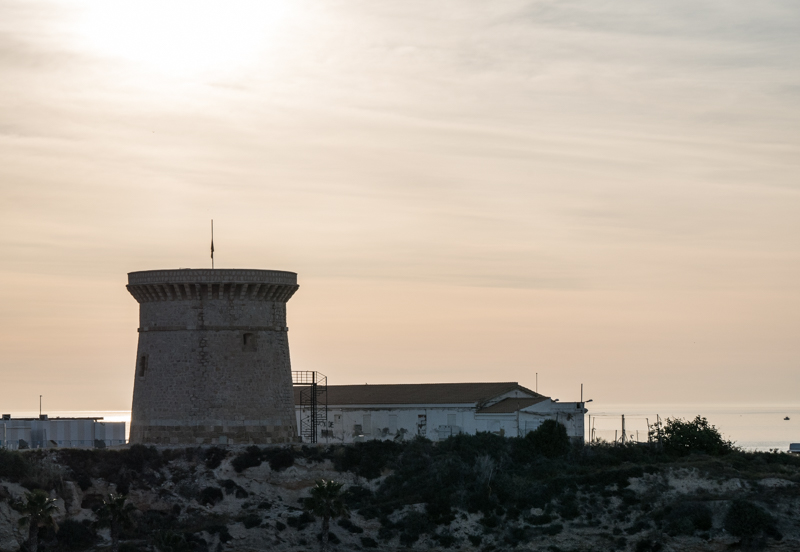 19_9
The view of the harbour from the road on which I was cycling: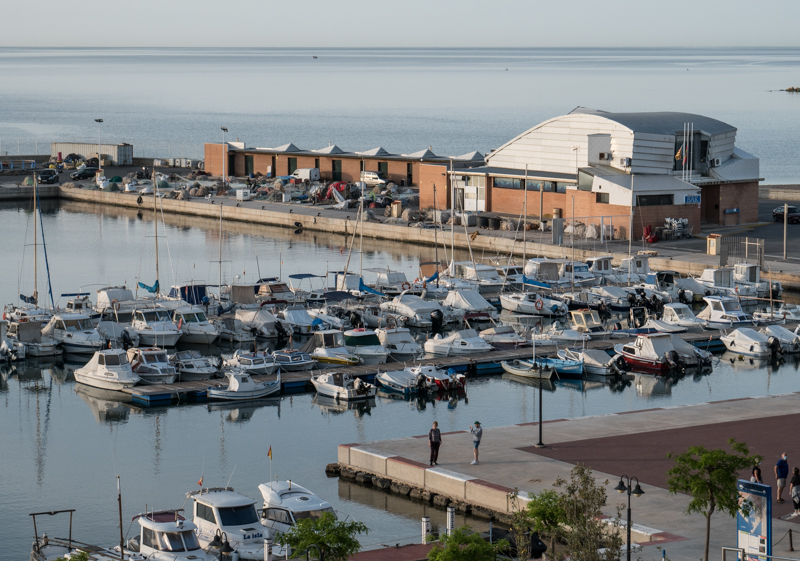 19_10
A fishing boat coming in: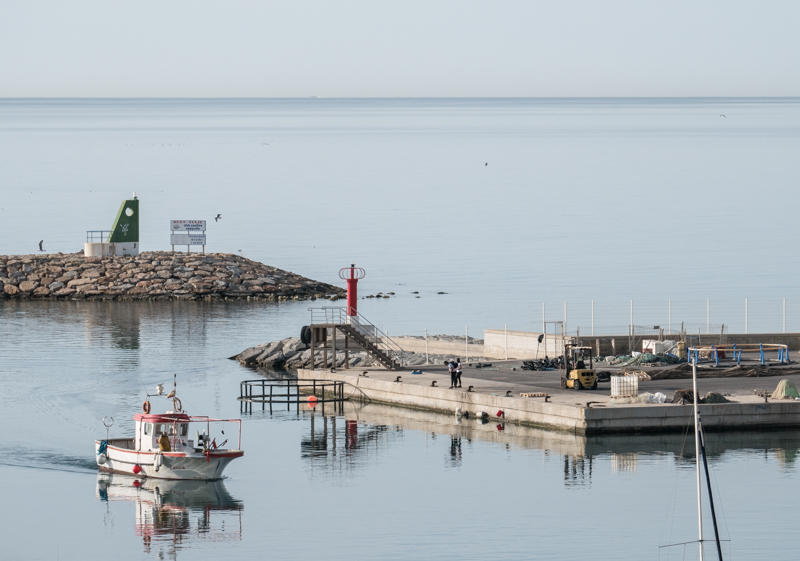 19_11
In the afternoon, I go for walks on the beach or around the neighbourhood. But this is just my house, illuminated by the late afternoon sun (around 8 p.m.):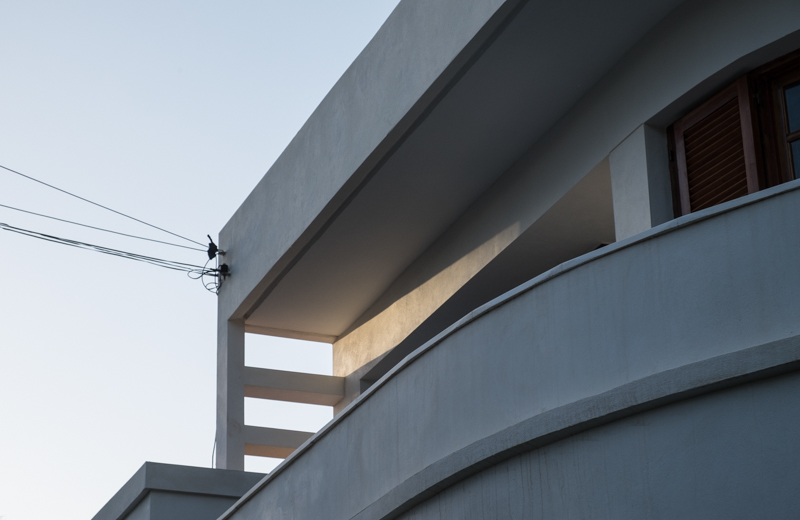 19_12
The serious cyclists and joggers usually go during the morning time window; in the evening it is more just walking and strolling along the beach:

19_13
Swimming and sunbathing are not allowed but water sports like kayaking or surfing are permitted: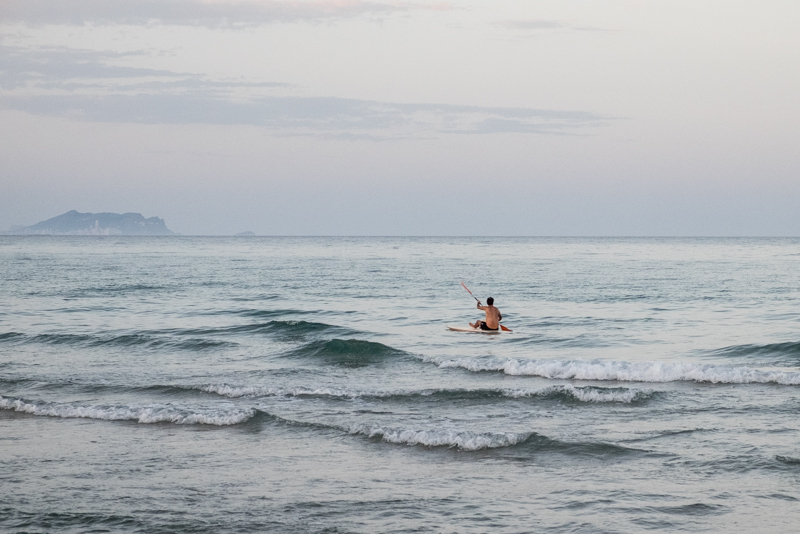 19_14
The various sports installations on the beach are officially off limits, but shooting hoops with your own ball must be a borderline case: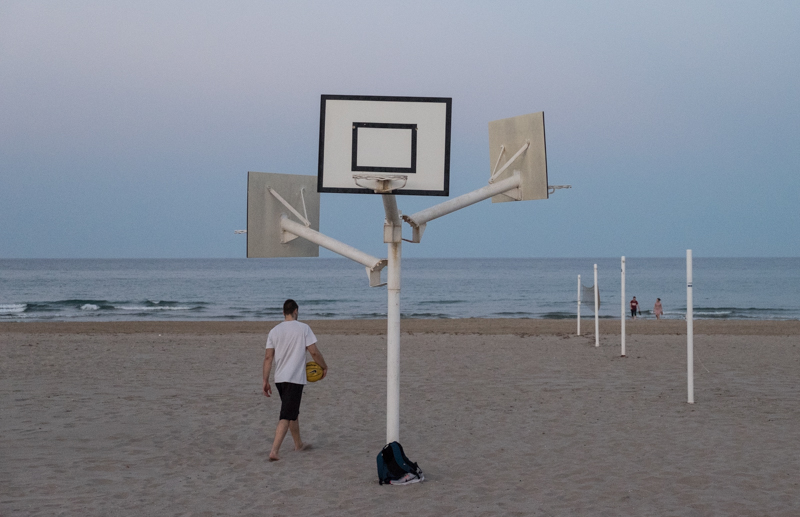 19_15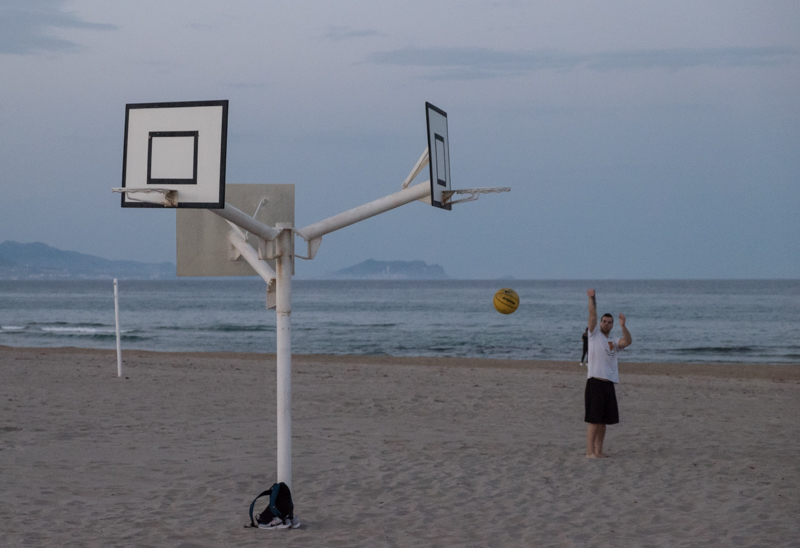 19_16
On my way home after dark, I saw the first signs of life in one of the local restaurants; a local pizzeria. They cannot have table service of any kind, but delivery and takeaway are possible: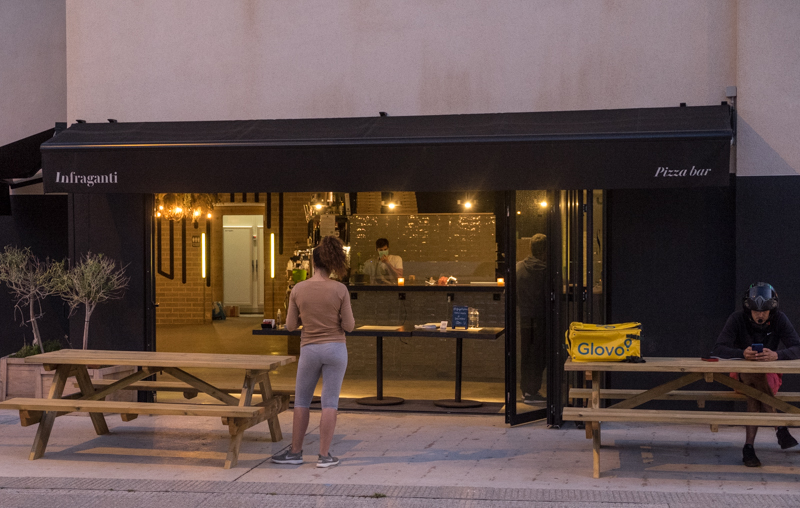 19_17
Back home, my wife had prepared an eclectic dinner of breaded cod accompanied by sauteed mushrooms and stoemp, Belgian-style mashed potatoes with vegetables: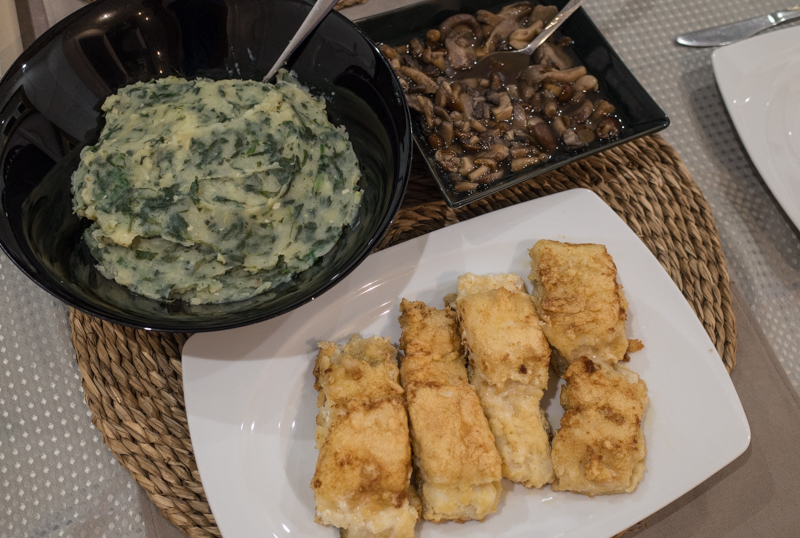 19_18
Tuesday morning I had a really nice sky during the first part of my ride: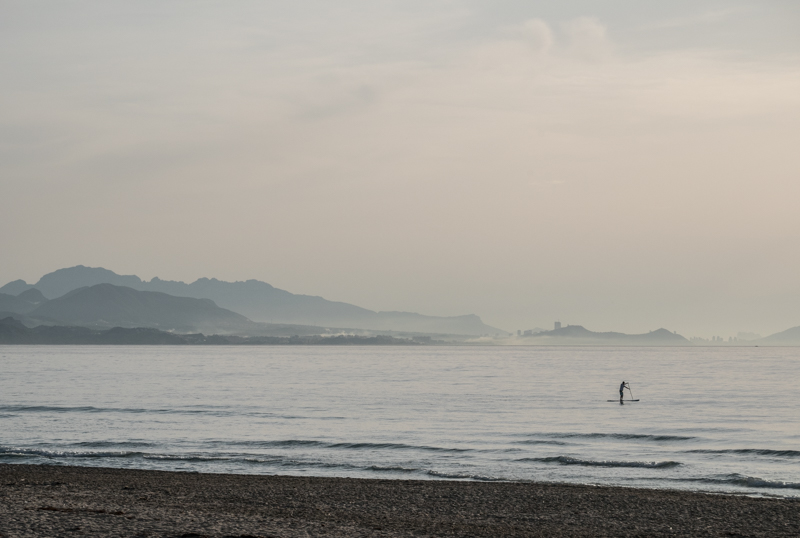 19_19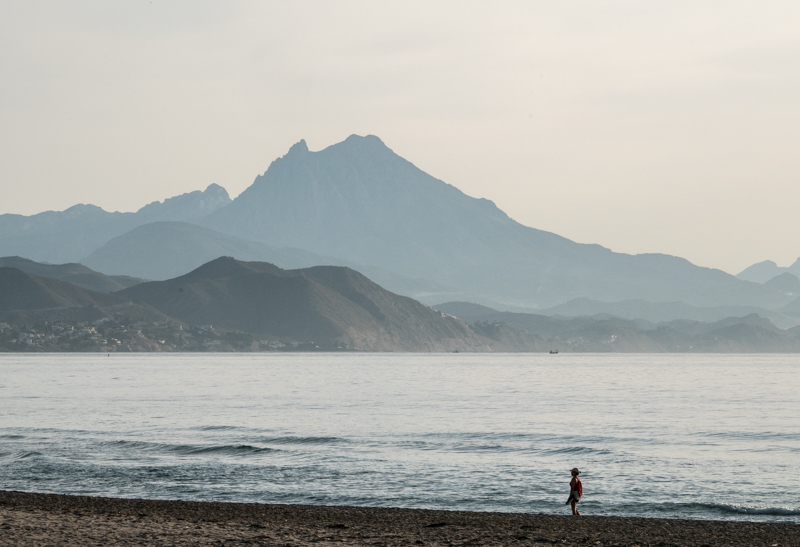 19_20
I decided to violate the prohibition against leaving my municipality and cycled up to Busot, a few km beyond the "border". I really enjoyed seeing the village again for the first time since early March: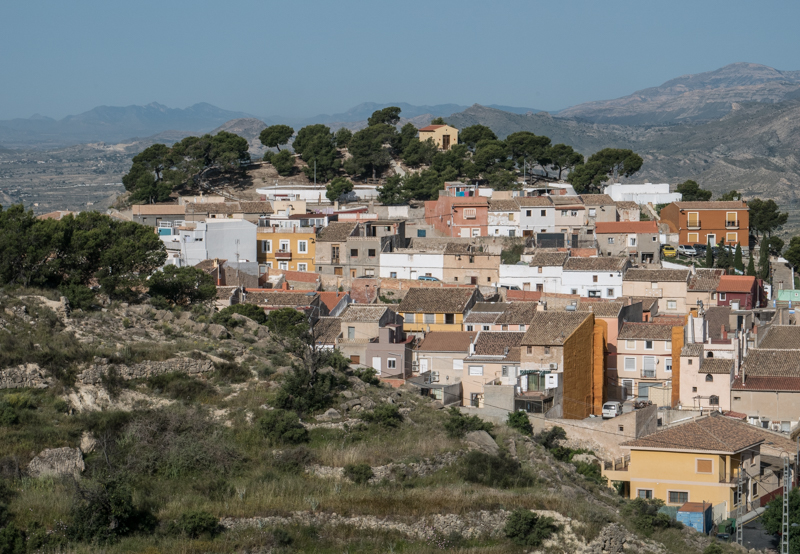 19_21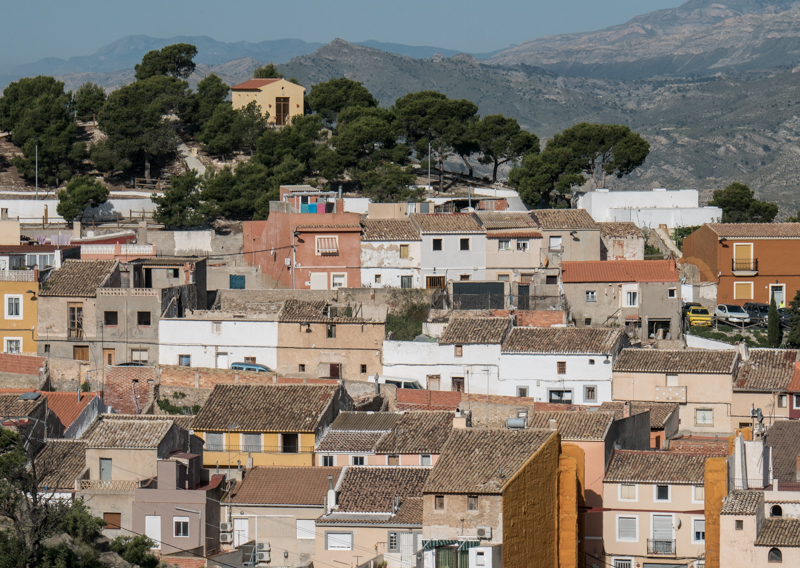 19_22
The next day, feeling adventurous again (doesn't take much these days…) I went to Aigües, also another municipality, although in this case I exceed the limit by less than 3 km. The village square, in normal times the social centre with children playing and adults chatting, was closed and empty: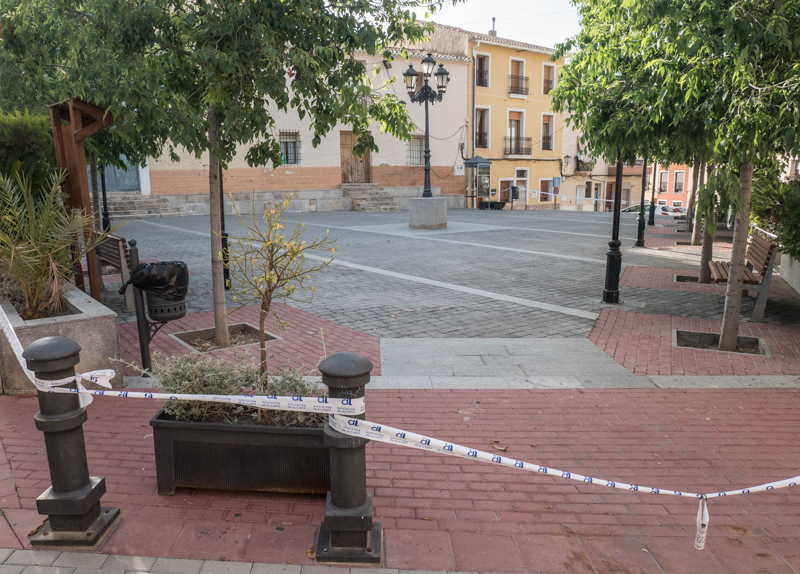 19_23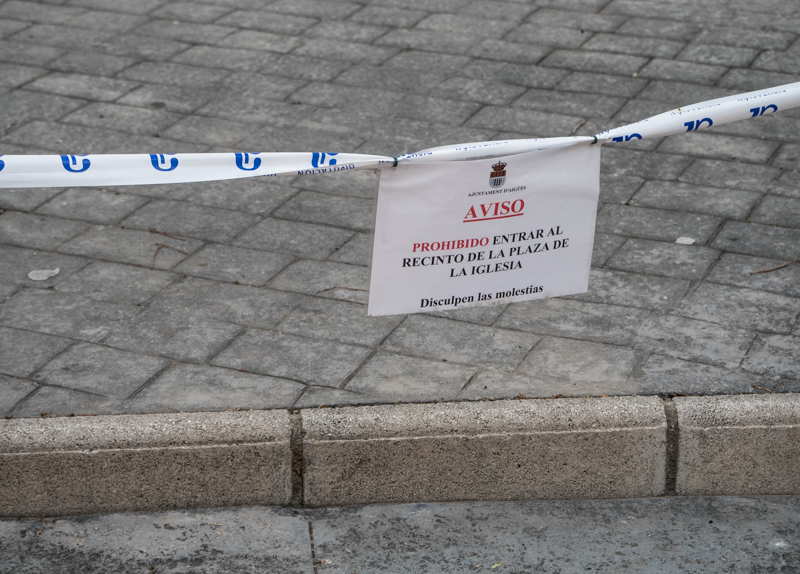 19_24
On my way out of the village, I stopped to photograph a closed bar's empty terrace, and this well-fed kitty did me a favour and walked into my photo: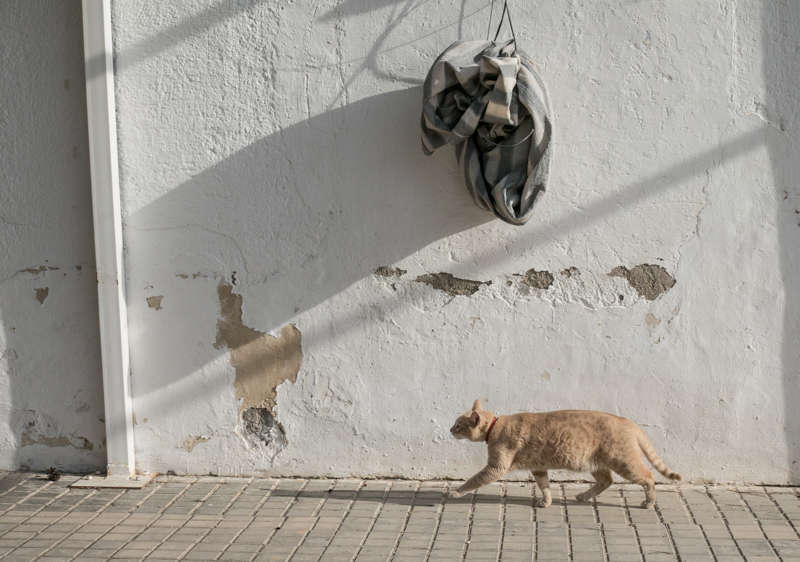 19_25
That evening, my wife prepared stuffed zucchini with fried plantains: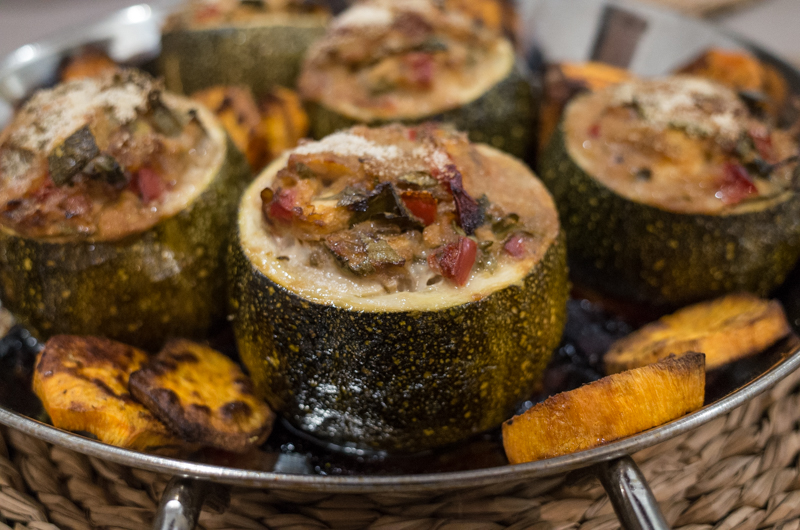 19_26
On Thursday I had a dentist appointment, to finish up some dental work that was started in the winter and had been interrupted by the lockdown:

19_27
Near the dentist's office, one of the many banners people put on their balconies; this one is in support for the doctors and nurses on the front line in the struggle against the virus: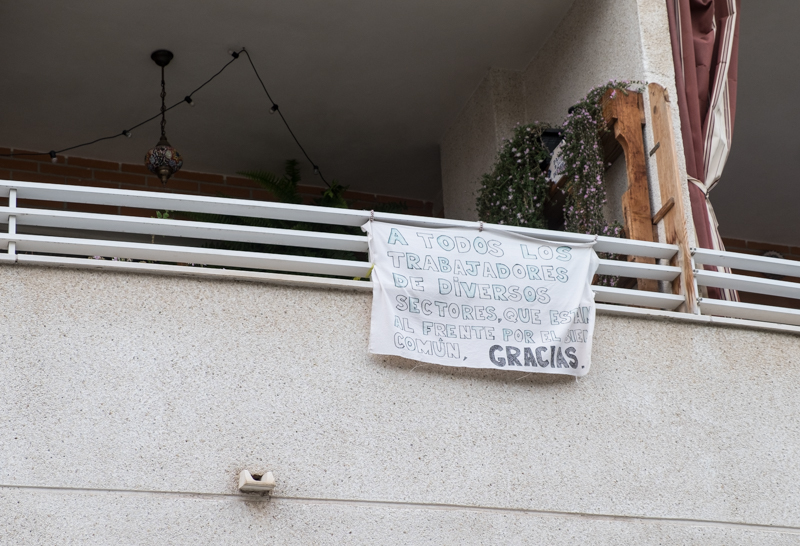 19_28
Another classic banner, this one in El Campello. "All will be well":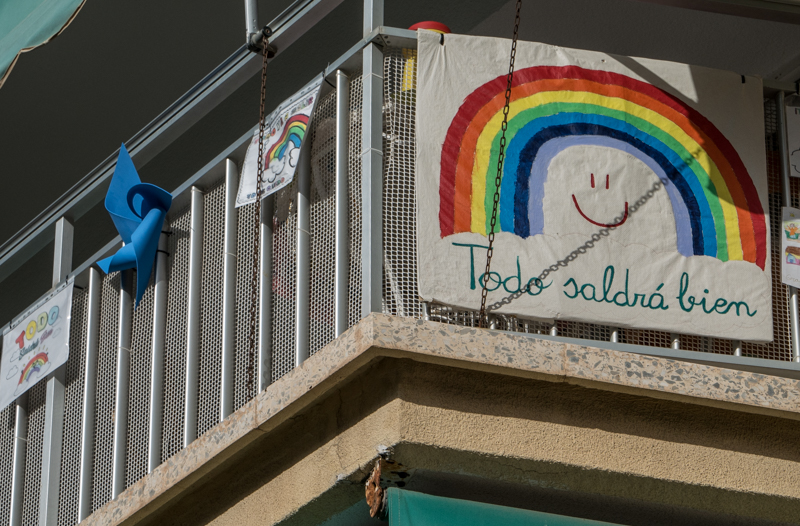 19_29
A cloudy day on the way to Aigües: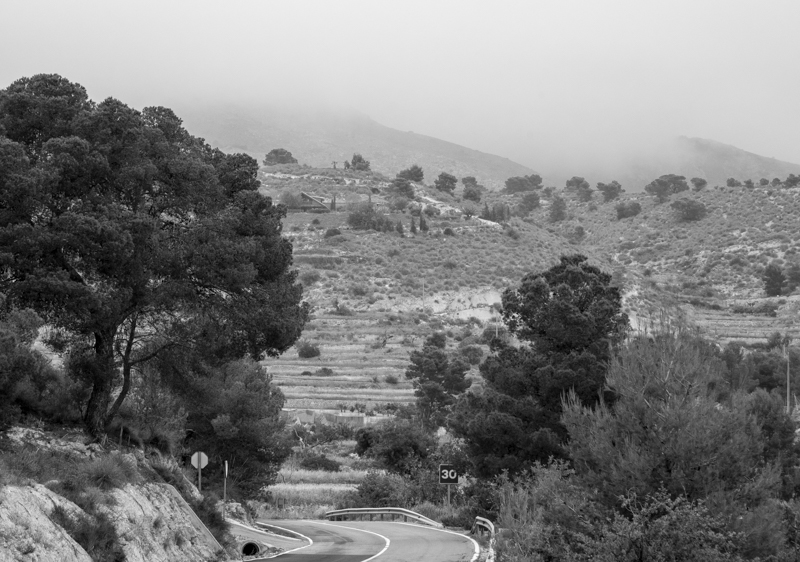 19_30
Another late afternoon walk. This day was windy, so various species of surfers were having a good time: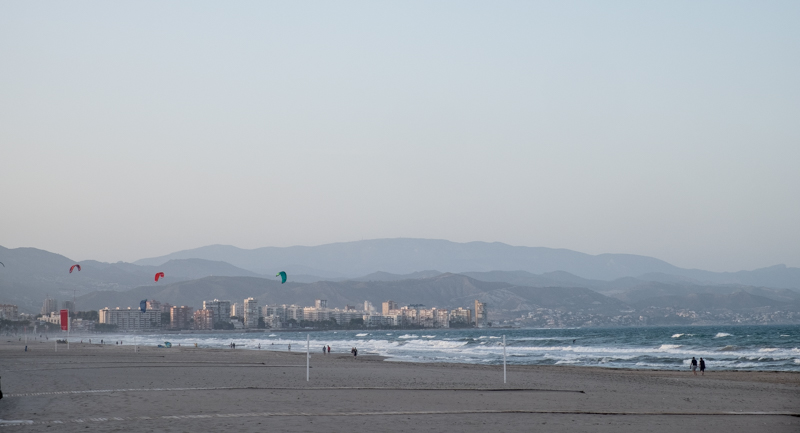 19_31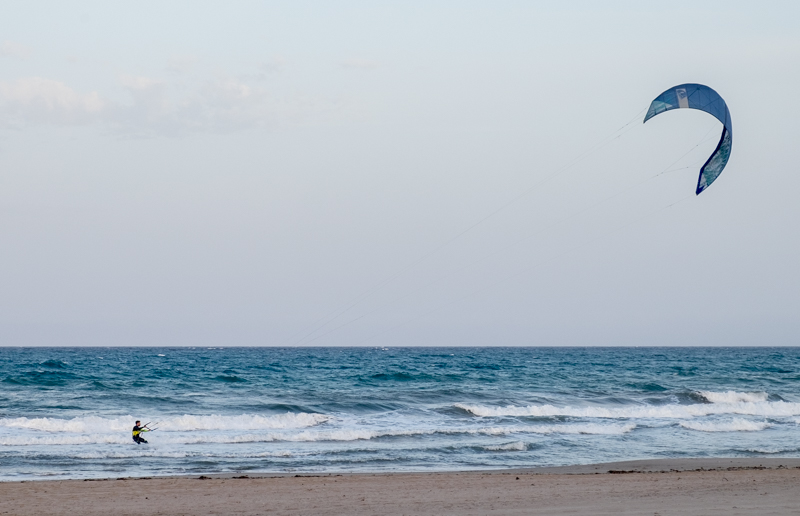 19_32
This guy had a rather unconventional way of transporting his board. He was happy to pose and assured us that the contraption was stable. After I took this picture, he rode away, and indeed he did not look wobbly at all: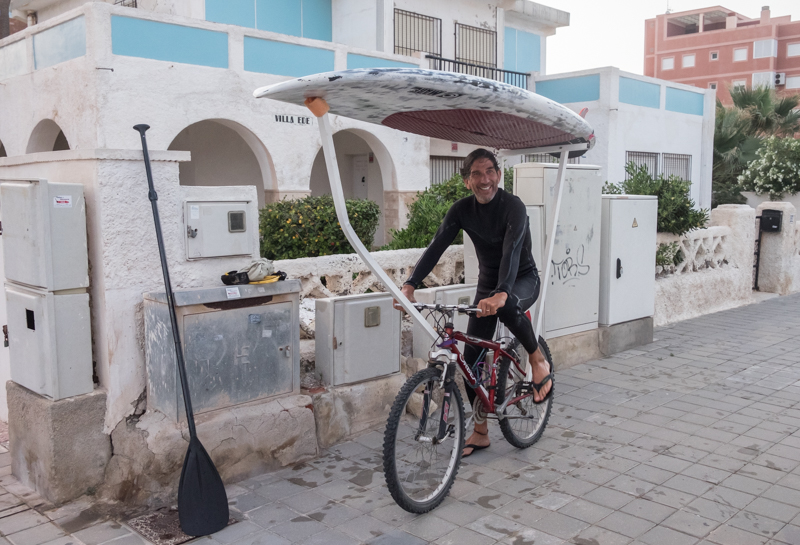 19_33
Friday morning ride; I stopped by the fishing harbour to have a look at the fishermen doing their morning chores: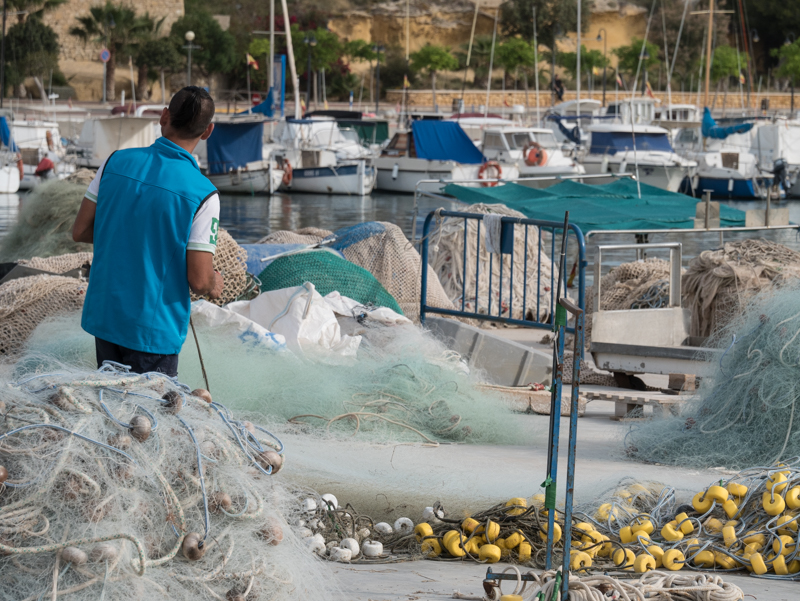 19_34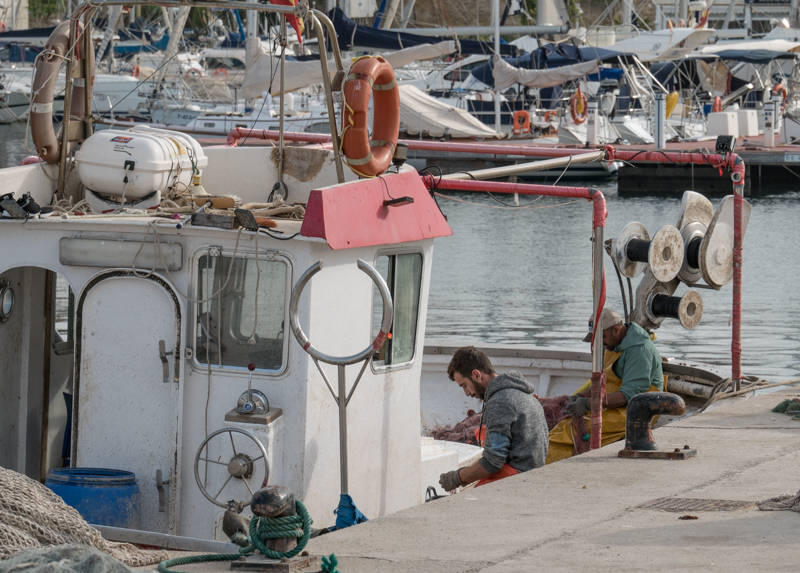 19_35
We eat well during confinement, and cook more than usual since eating out is not possible. My wife with two huge artichokes, destined for our Friday night pizza: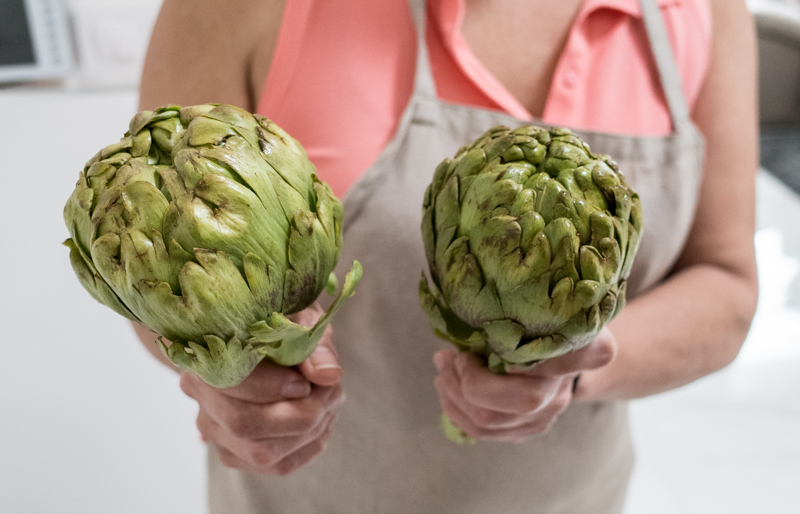 19_36
And the finished product: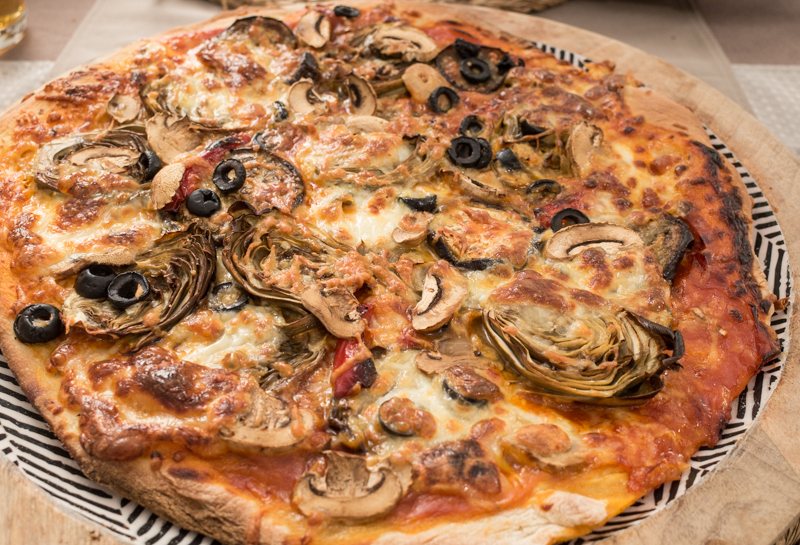 Thus ended the first week during which I could live a bit more normally.