Lots of pictures this week. For some reason, I think I took a lot of good photos, and editing them down to this selection was hard work. Many different themes too.
Main
On the eve of Valentine's Day my wife and I went for dinner at a Moroccan restaurant. It turned out to be a very nice place. The food was excellent, the service friendly, and the Moroccan wine was a positive revelation. And then all of a sudden, a belly dancer appeared. This image is somewhat abstract but I think it captures the essence pretty well: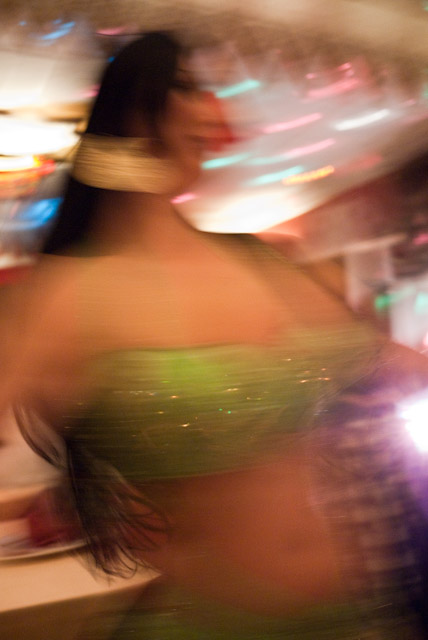 Alternates:
Alternate 1
She had Big Hair: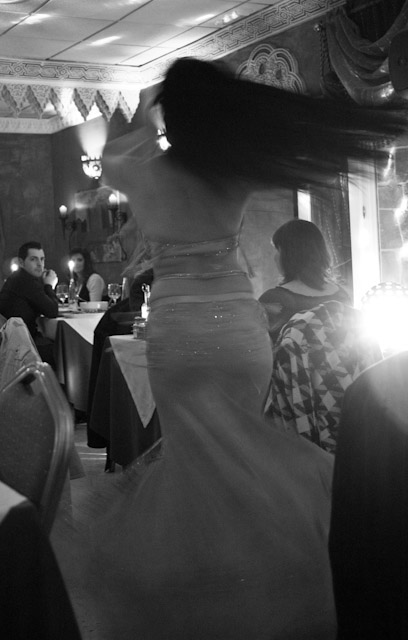 Alternate 2
She also had big…never mind; she invited guests of both sexes to join her: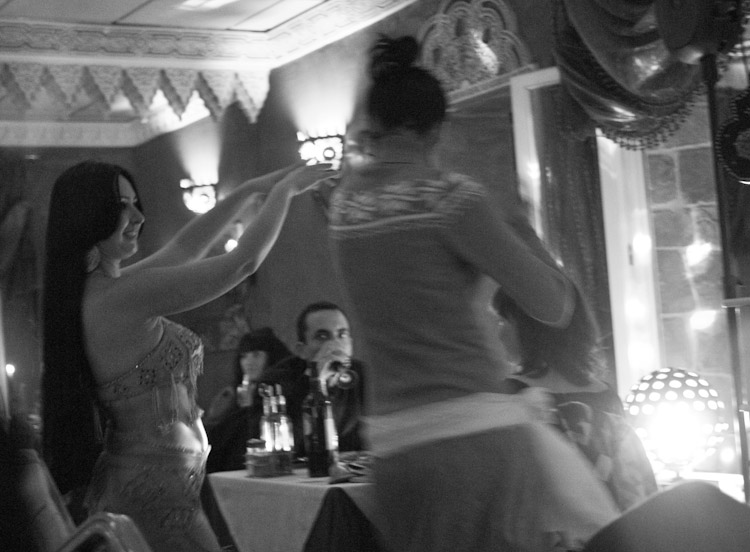 Alternate 3
Because this is winter, the weather is a lot more variable than usual. In the summer it just boring blue sky for weeks. But now, when I walk out on our 5th floor terrace at work, I sometimes get treated to sights like this: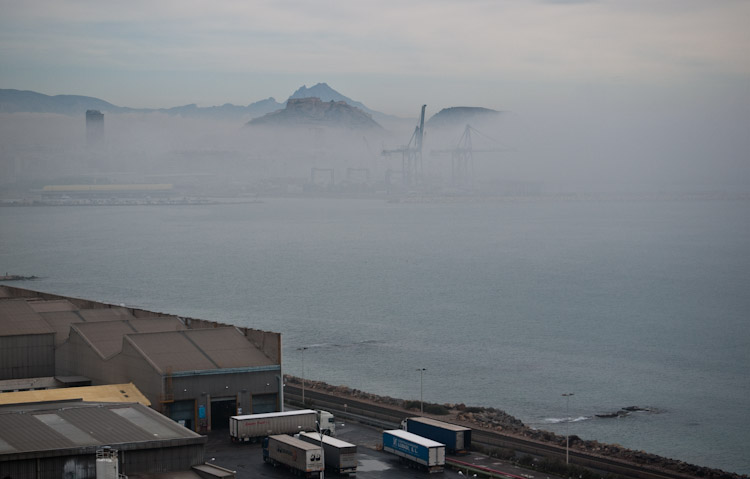 Alternate 4
You can just barely make out Alicante harbour somewhere in there: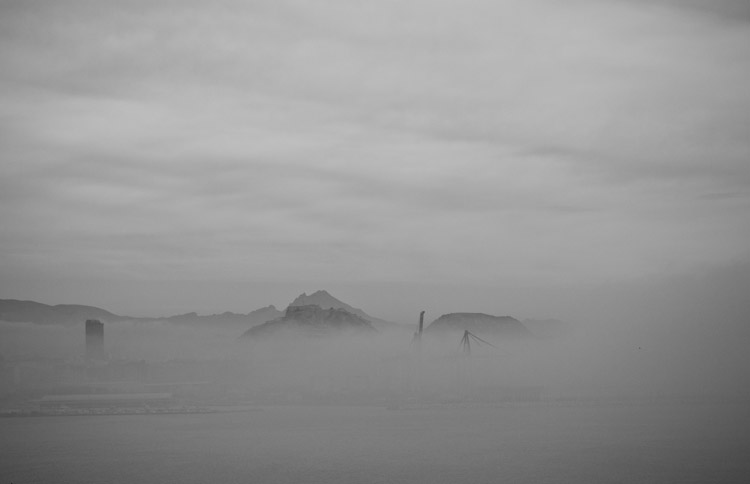 Alternate 5
Some urban fauna in Madrid on Thursday: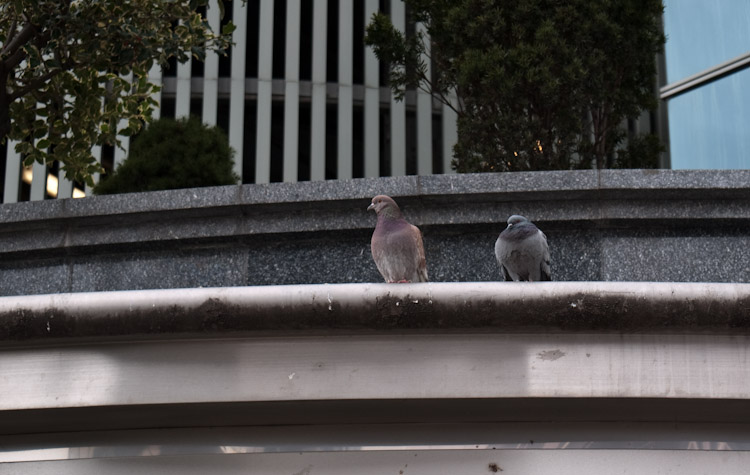 Alternate 6
And some more urban fauna, now here in Alicante: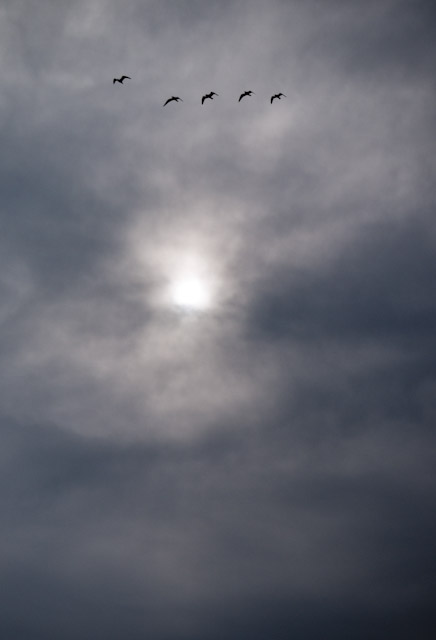 Alternate 7
On Friday afternoon my cousin Isabelle from France arrived for a weekend visit. While waiting for her at the airport I was looking around as usual. I always enjoy scenes of happiness like this one, even if the photo is technically deficient: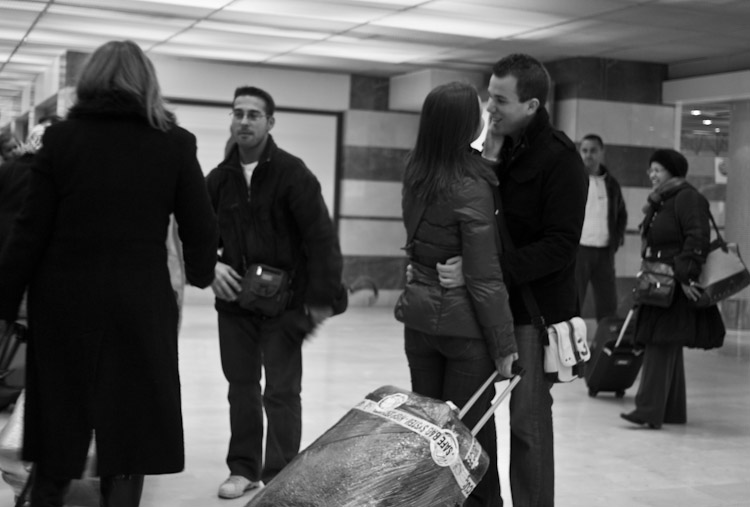 Alternate 8
Friday evening I took Isabelle and her children for dinner the Buen Comer restaurant in the centre of town. We did not eat any of this unfortunate piglet: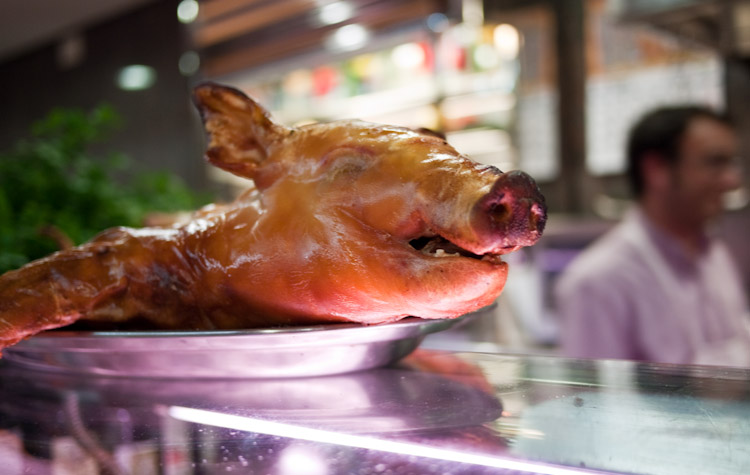 Alternate 9
We had some rain during the morning: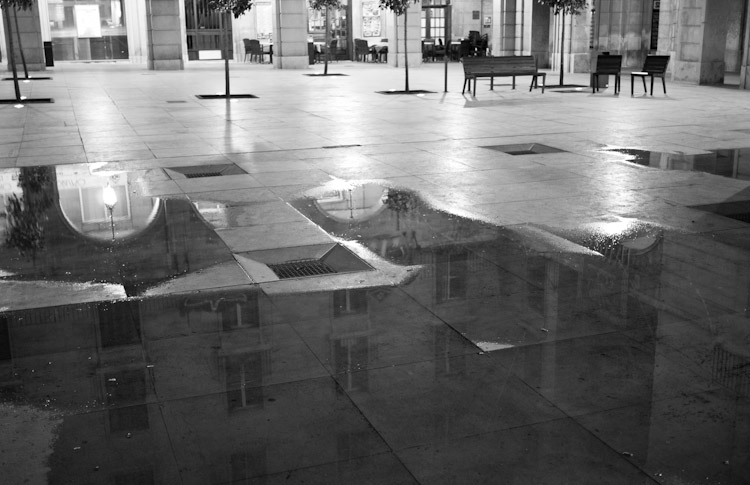 Alternate 10
But Saturday morning the sun was back, allowing me to indulge in "light and shadow" photography while walking my dog: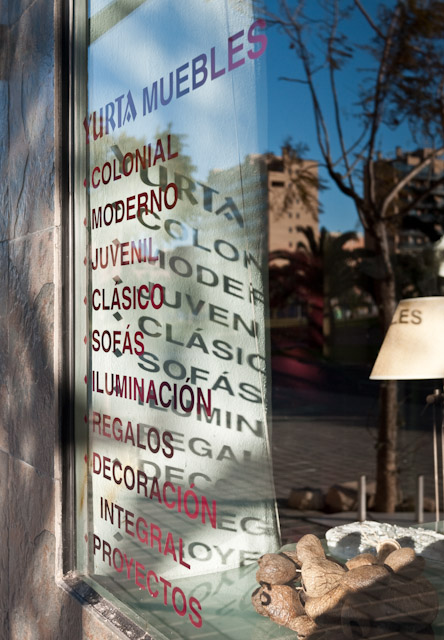 Alternate 11
Later in the day, we went to the Mercado Central. French people always appreciate this kind of place. The genius of French cuisine are not fancy recipes, but the attention paid to the basic ingredients. We especially enjoyed looking at the fish: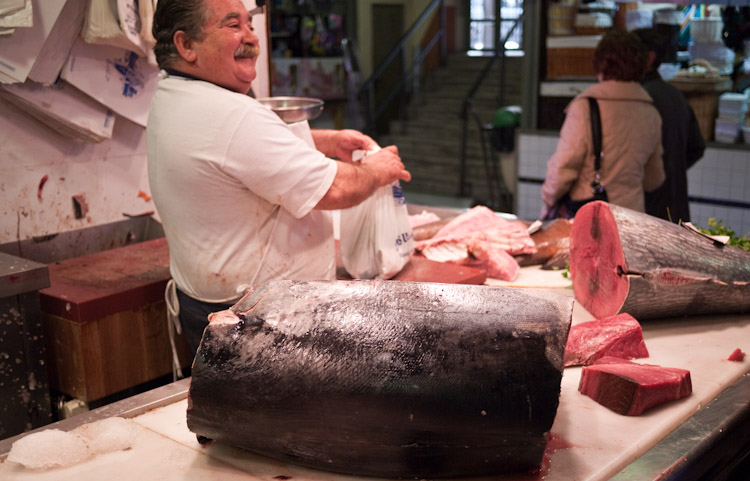 The rest of the pictures are from Saturday afternoon in Villajoyosa. It is a favourite destination to go with visitors, because it is a pretty town, you can eat lunch right on the beach (almost) and it is only 20 km north of Alicante. Despite being popular with foreign residents, the town has retained much of its original charm.
Alternate 12
Typical Villajoyosa street: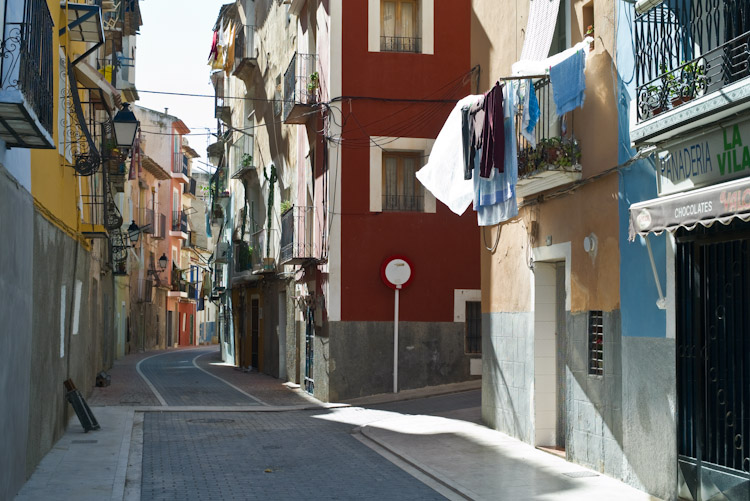 Alternate 13
Laundry: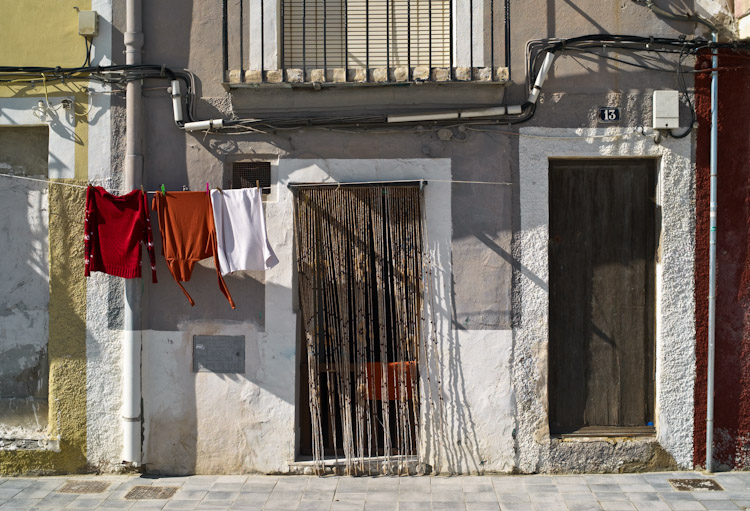 Alternate 14
My cousin Isabelle likes beer: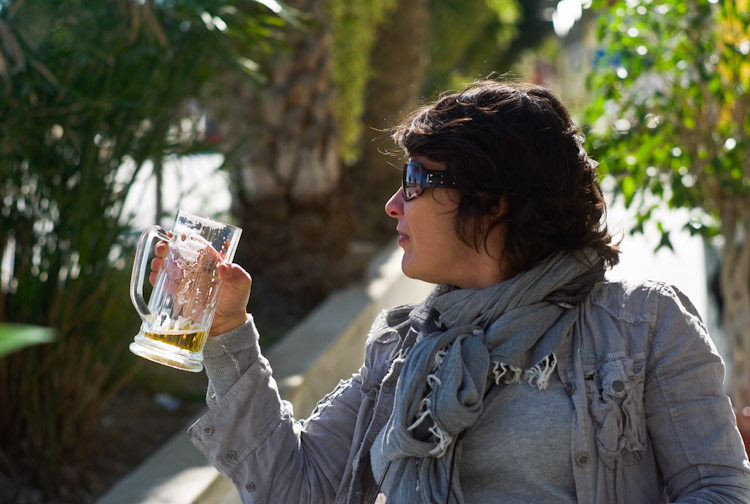 Alternate 15
The restaurant where we had lunch was adopted by this cat 7 years ago:

Alternate 16
The cat's patience is usually rewarded: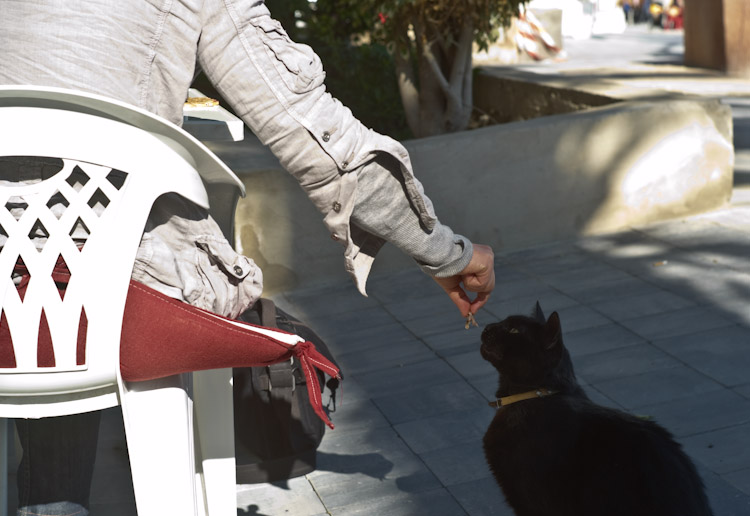 Alternate 17
Afterwards, we walked along the beach: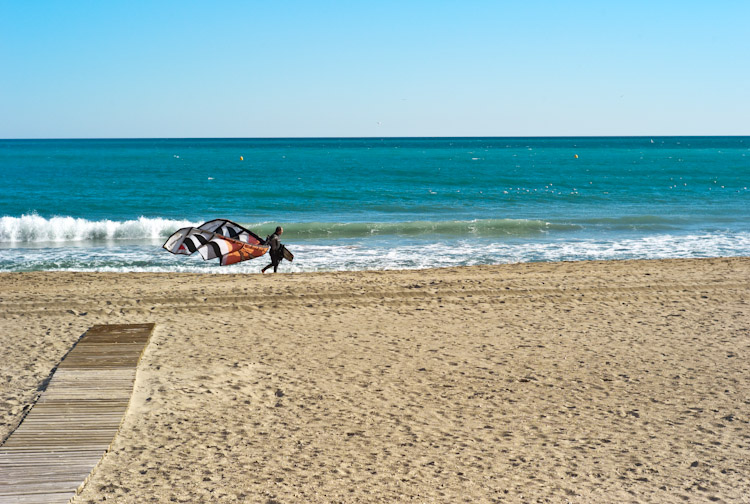 Alternate 18
The sun was very strong, almost solarizing contre-jour scenes: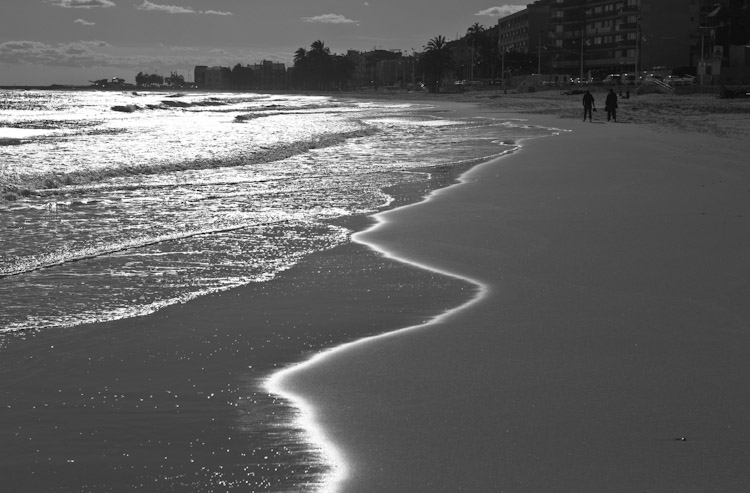 Alternate 19
There is some confusion among the signs here: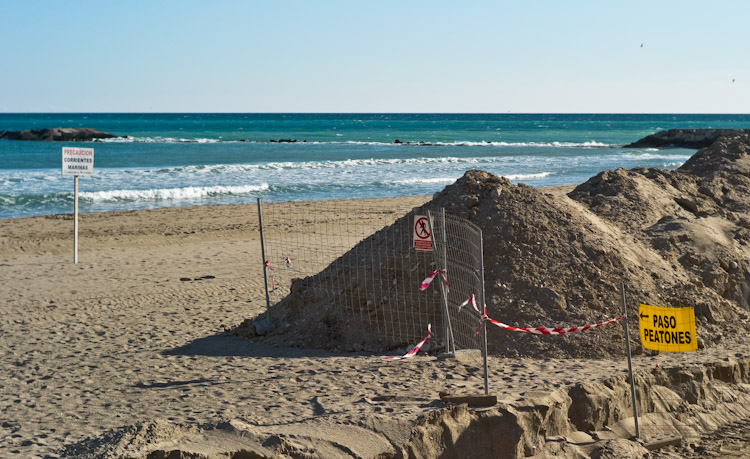 Alternate 20
Finally, a semi-abstract image of Villajoyosa's colourful houses: