This was the first full week of 2020, but the festivities were not over. January 6th, Three Kings' Day, is a major holiday in Spain. It is on this day, rather than on Christmas Day, that most Spanish children receive their presents. In our case, we hosted a party for around 15 friends at our house, the first larger occasion since we finished the remodelling last autumn. And then, later in the week, my friend Lars came from Denmark and we spent a day in Valencia looking at art, in two different museums and in the street.
2_1
I prepared for the party we were hosting in the usual way, by taking a bike ride in the morning, enjoying roads like this one, between Busot and Jijona: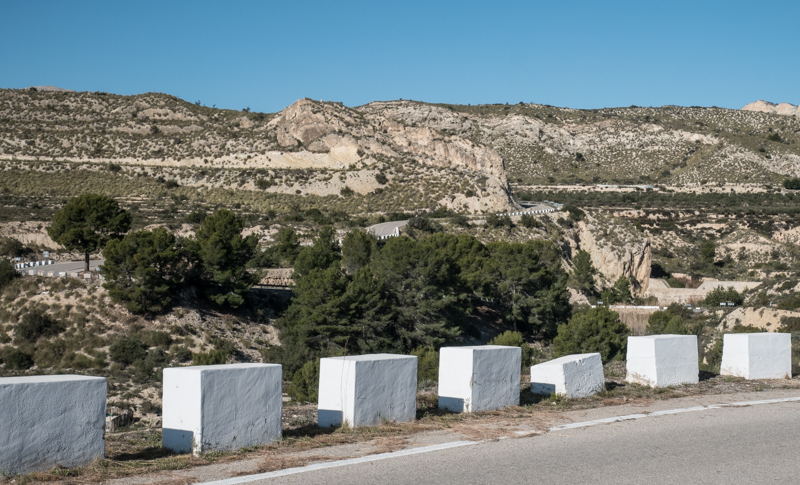 2_2
Around 2 p.m., our guests started arriving, beginning with Iñaki and his partner Dallal, who brought the tradicional round cake eaten on Three Kings' Day, called roscón de navidad: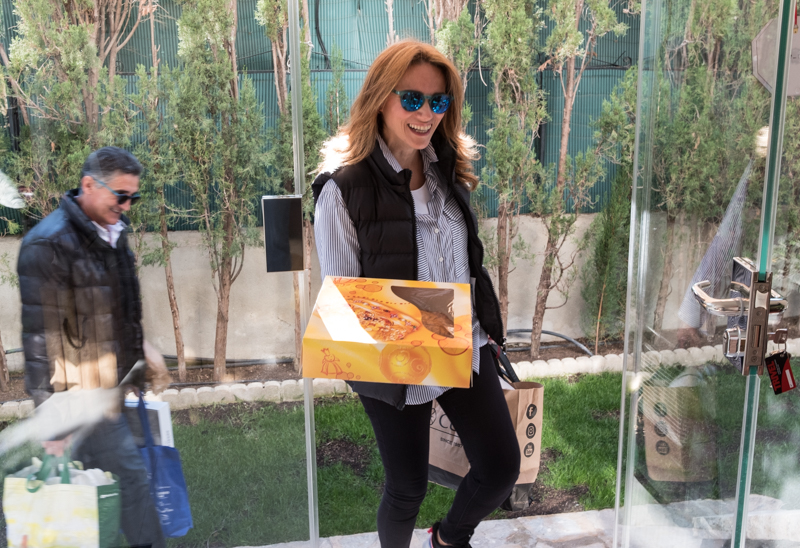 2_3
Conversation and munching ensued: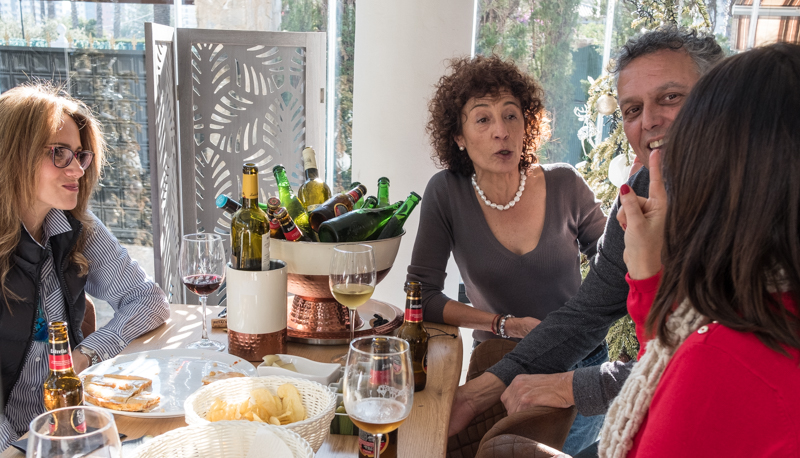 2_4
Dallal is one of my favourite "victims", and on this occasion I loved the backlight in her hair: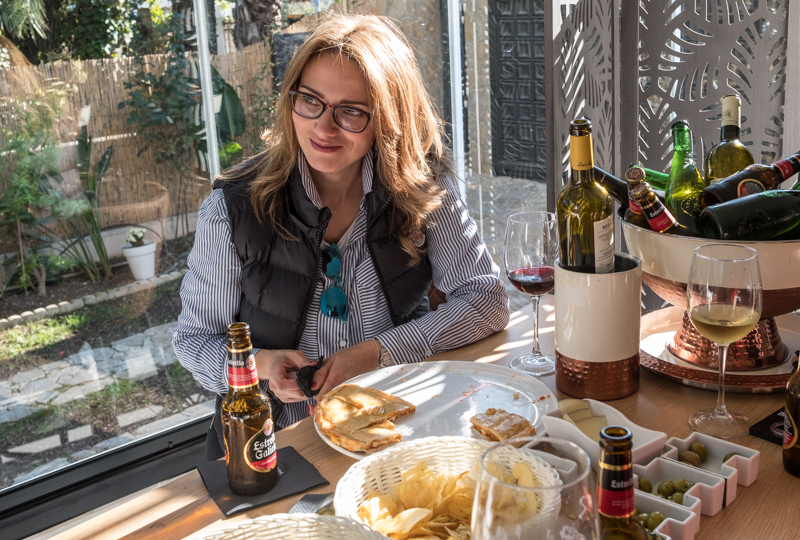 2_5
As is usually the case with our parties, everyone brought something to eat or drink, like this paté and homemade empanadas, ready for the oven: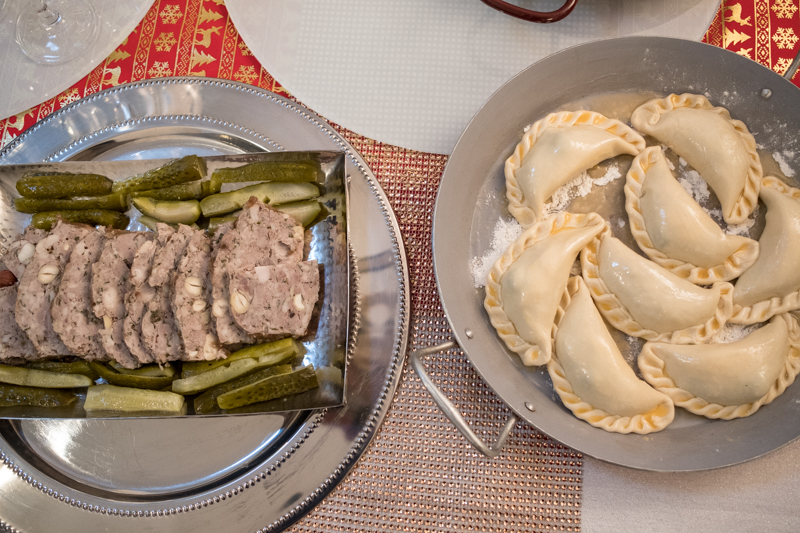 2_6
And also a regular feature, our Argentine King of the Grill was at the BBQ working his magic: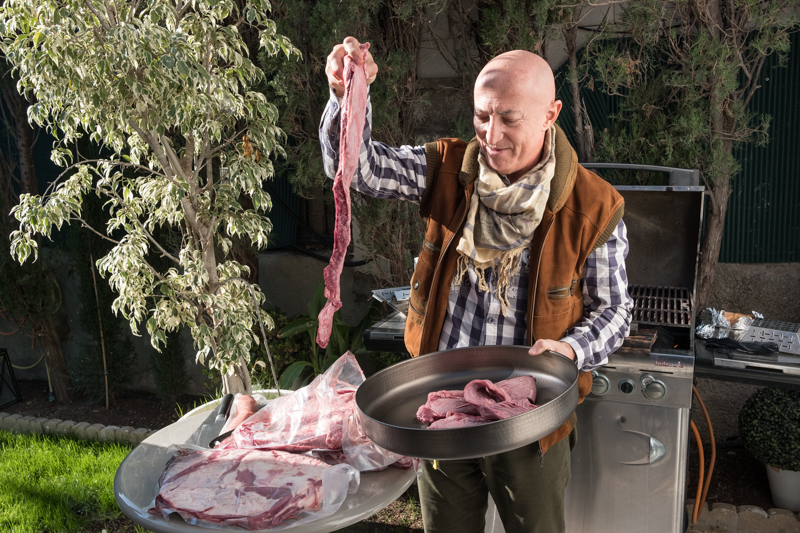 2_7
More lively conversation: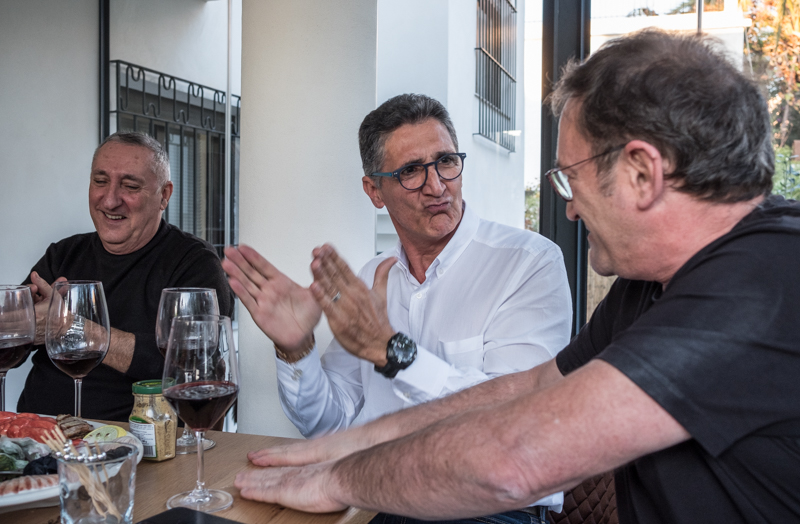 2_8
The women pose: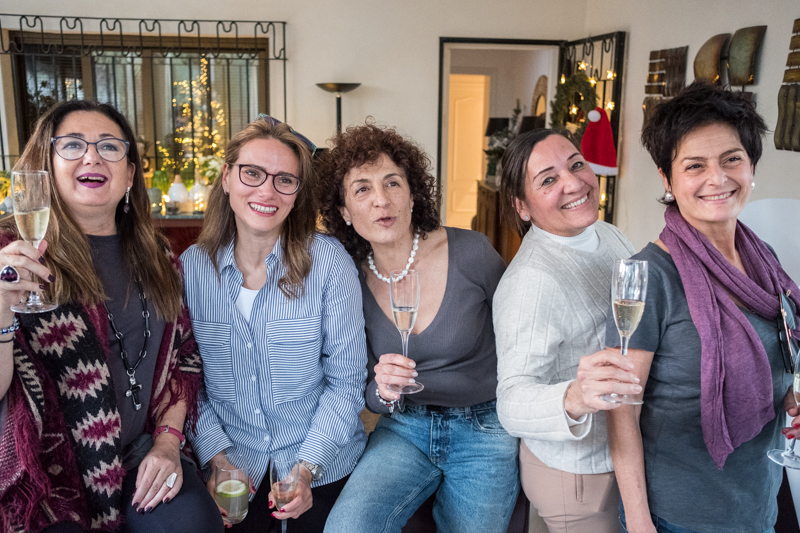 2_9
My wife breaks out her flamenco dress (I did not even know she owned one!):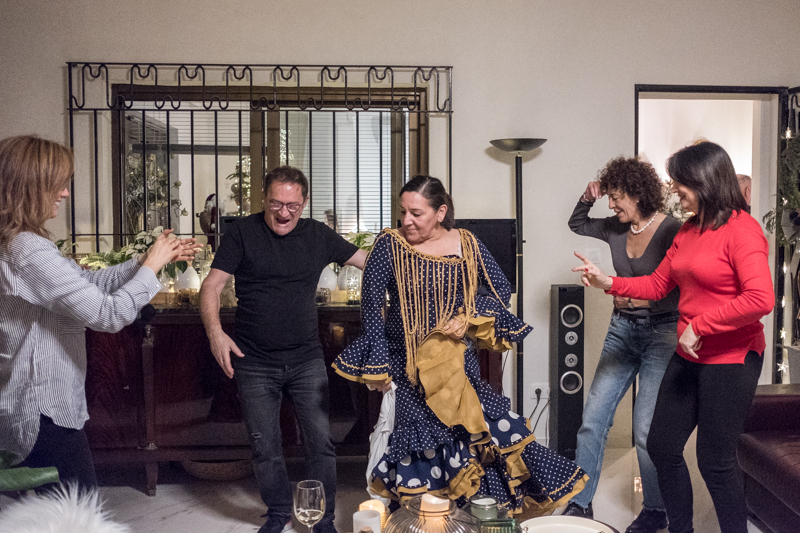 2_10
Normally, the morning after a party one takes the empty bottles to the glass recycling container, but not this time; my wife decided to make a little display: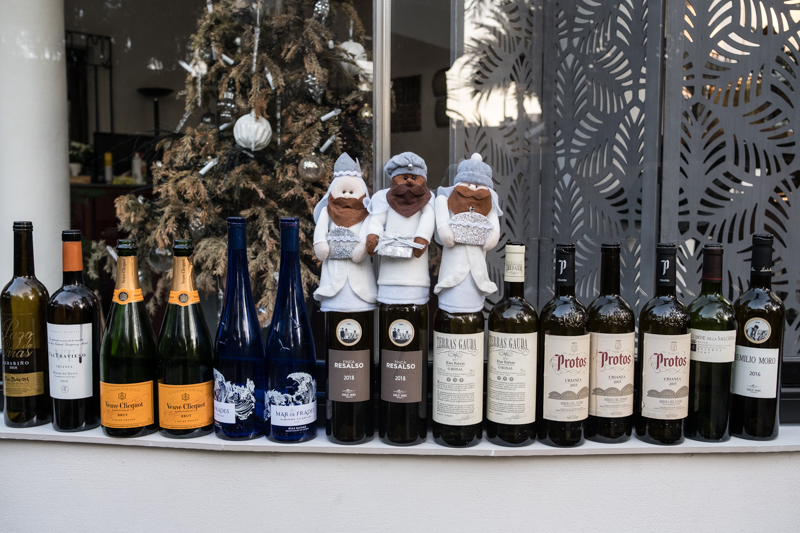 2_11
Tuesday the harsh reality hit, it was time to go back to work. But Wednesday afternoon my best friend Lars arrived from Denmark for his customary January visit, and we spent much of the evening catching up on stuff and generally indulging in what the Danes call hygge: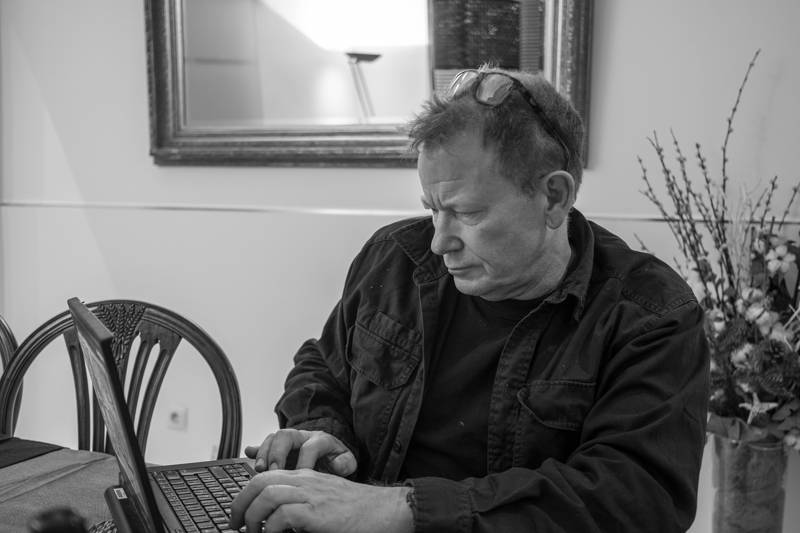 2_12
A grab shot, taken across the street from our supermarket. There is a large construction site which for the moment serves as a home for a herd of local cats. Kind people from the vicinity put out food and water for them: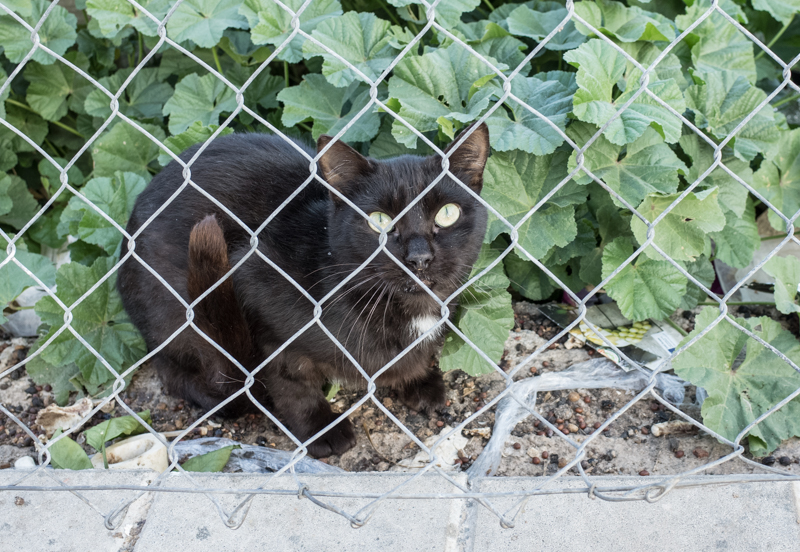 I took Friday off to spend the day with Lars. The original plan was to go cycling together, but he had come down with a case of pneumonia a couple of days before the trip and was not yet up to climbing mountains on two wheels. Instead, we drove to Valencia to look at art and have a proper paella. The remaining images are from there.
2_13
Our first stop was IVAM, the Valencian Modern Art Institute: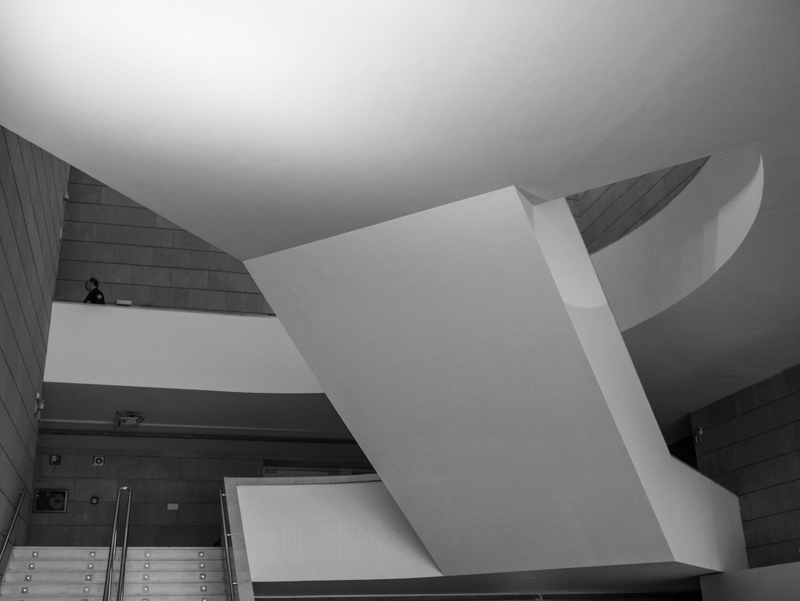 2_14
We started by looking at some pieces by Julio González (1876-1942), a Catalan artist whose work neither of us knew before: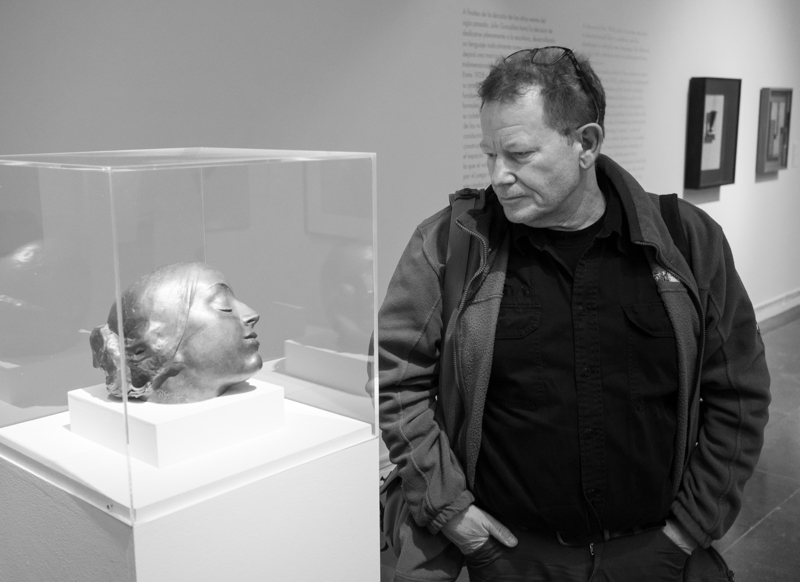 2_15
González's work has a political dimension, and he participated in the Pavilion of the Republic at the 1937 Paris International Exhibition (the same event for which Picasso painted Guernica) with this striking piece: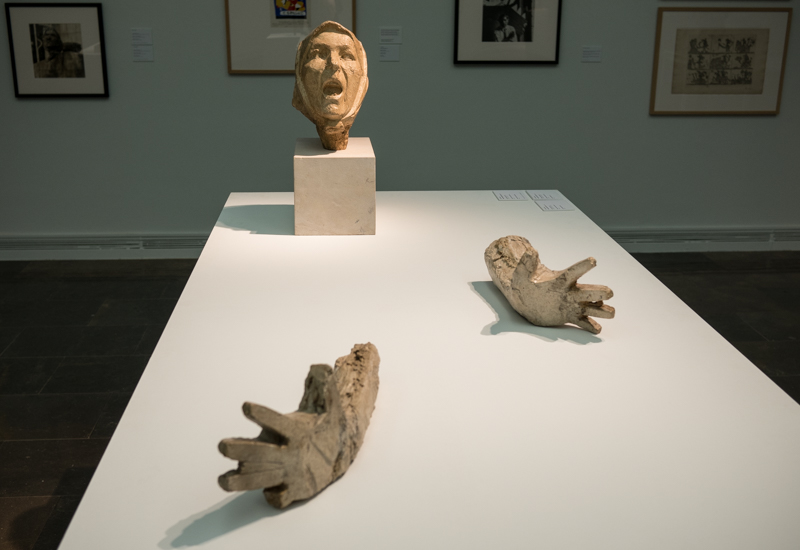 2_16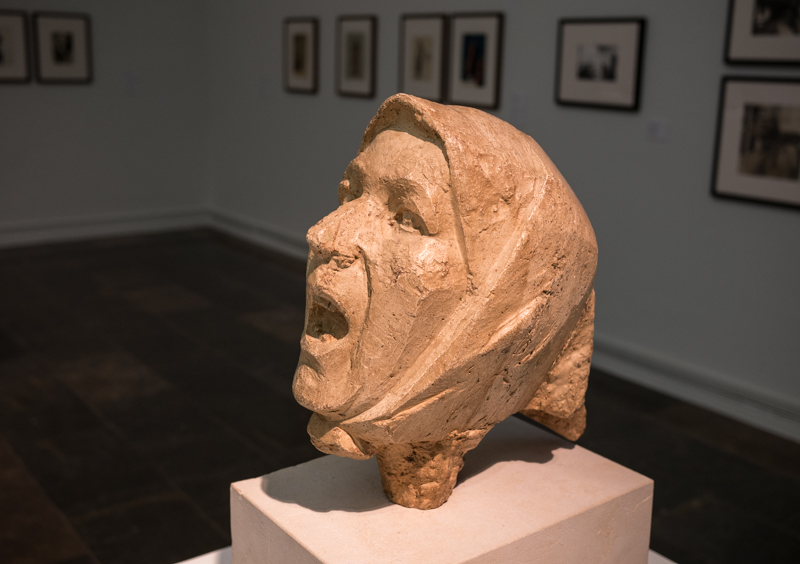 2_17
The next exhibition on the menu at IVAM was by French artist Jean Dubuffet (1901-1985) called "A Barbarian in Europe", a reference to his "Art Brut" and "Celebration of the Common Man" strands of work: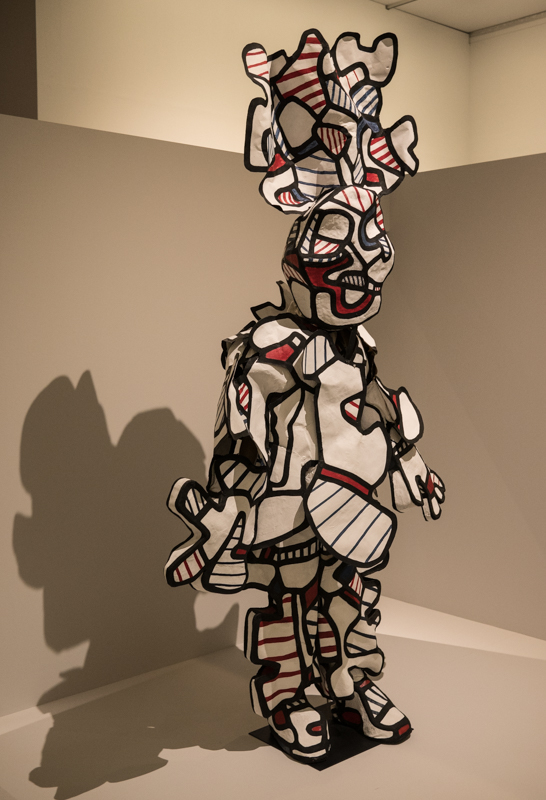 2_18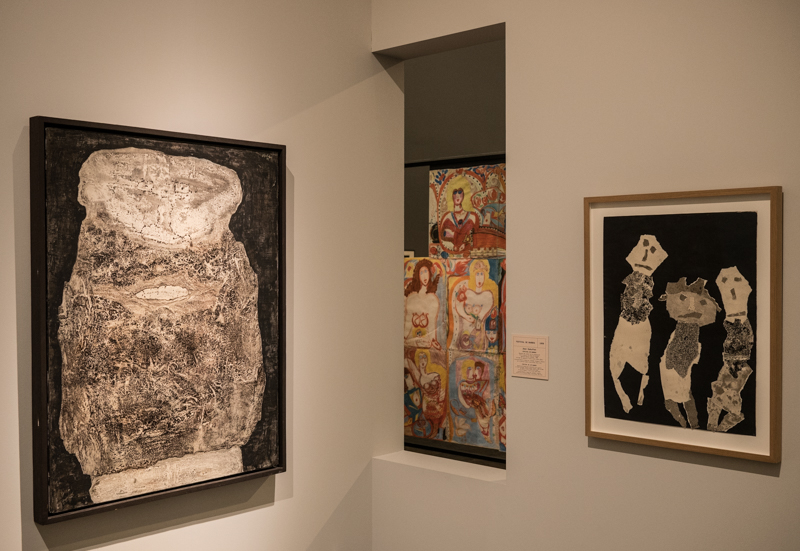 2_19
A rather striking combination of a photograph of one of the bridges across the Seine with a sculpture by Dubuffet: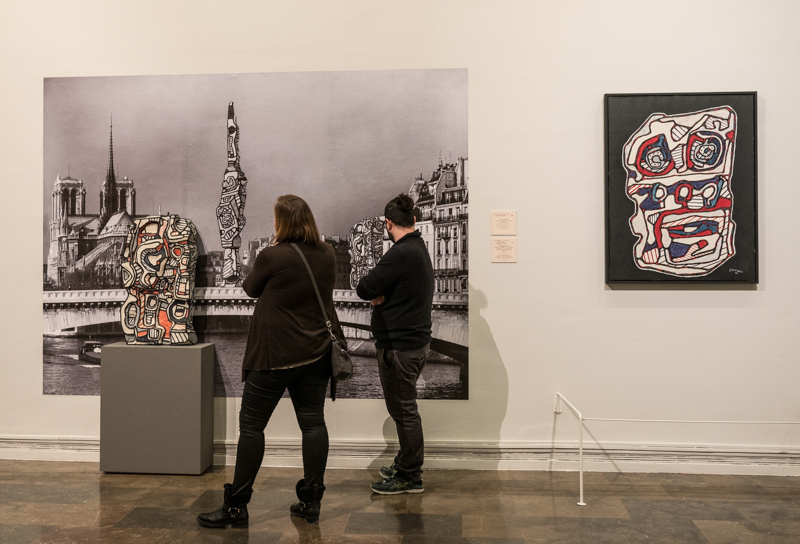 2_20
The last exhibition we saw at IVAM was quite innovative in more than one way. It was by Spanish artist Fernando Sánchez Castillo. It consisted of figurines based on the iconic Robert Capa photograph "Death of a Loyalist Militiaman" from the Spanish Civil War. Visitors were invited to write something about the Civil War on a Post-It; in exchange, one could take one of the figurines: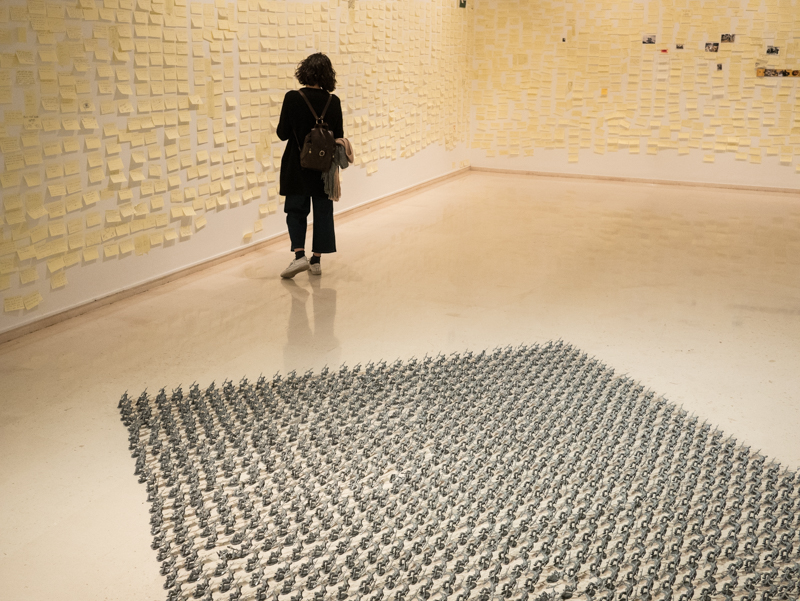 2_21
In this way, the exhibition continues to evolve, with some people writing mere slogans, while others write longer stories of their grandparents' experiences of the war: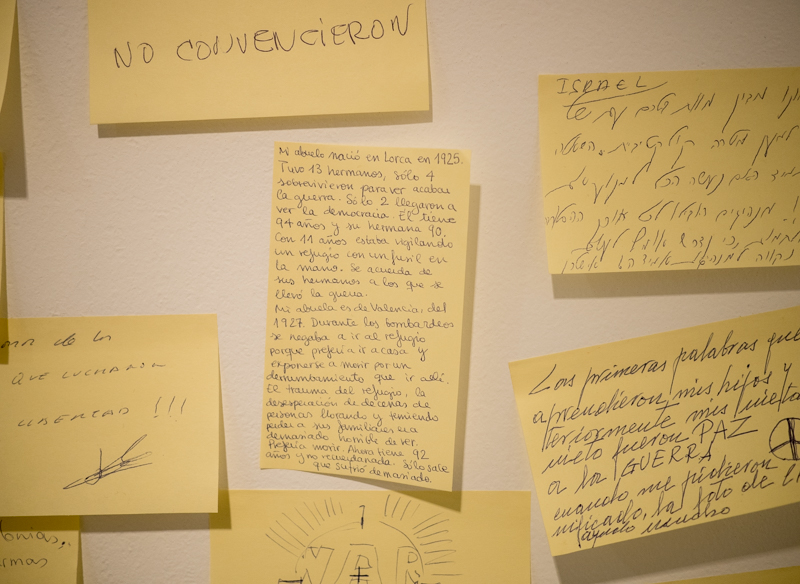 2_22
The second gallery on our artsy itinerary was Centre del Carme, a 14th century convent turned into a very eclectic modern art gallery. The inner courtyard is beautiful:

2_23
The main exhibition was by local Valencian artist Fuencisla Francés, called "Vanishing Point"; it is difficult to characterise this art, a modern cross between painting, fresco and collage I suppose. But it was interesting: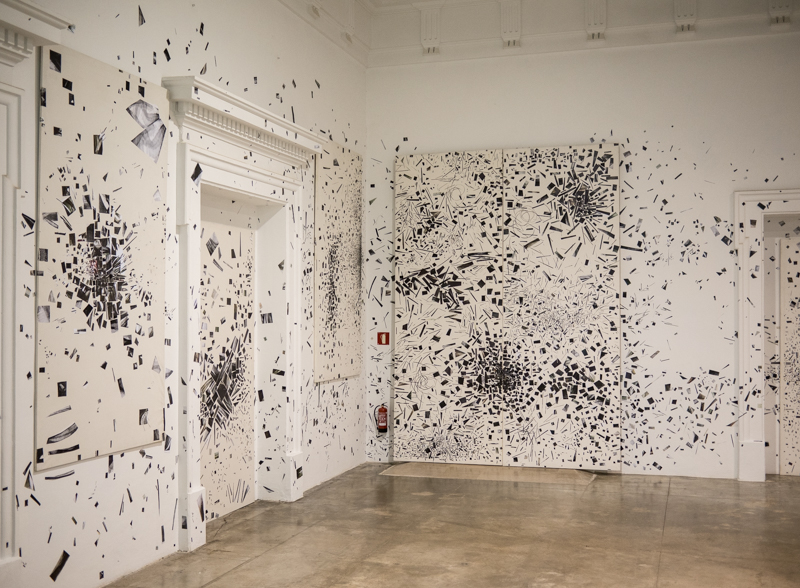 2_24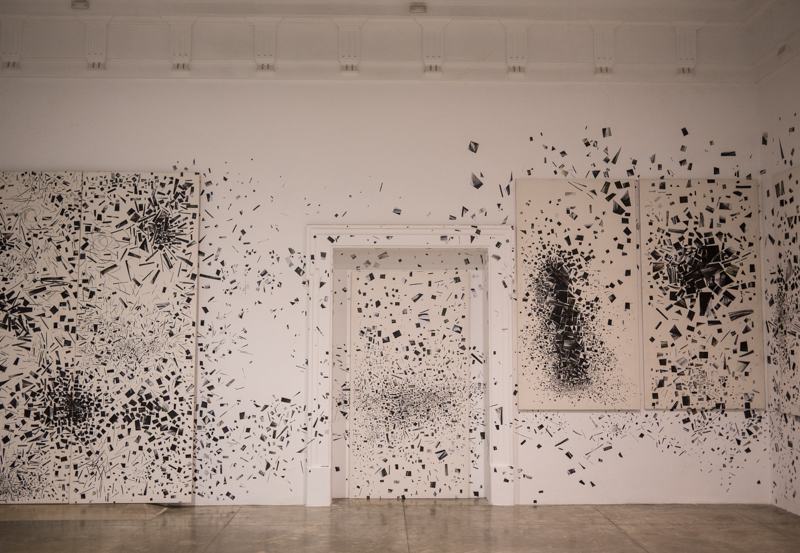 2_25
We walked around the Centre a bit more, taking in various paintings and other art. I liked this one but forgot to note the artist's name: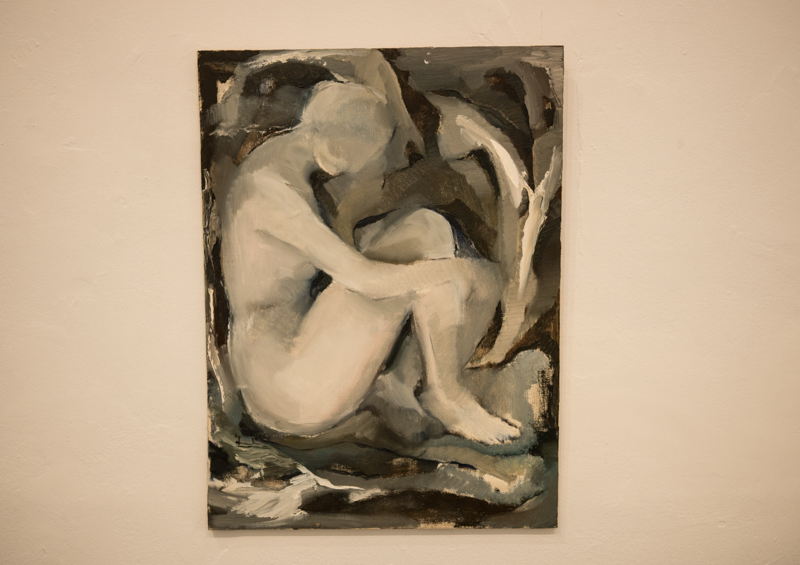 2_26
And this series of montages was quite funny at times: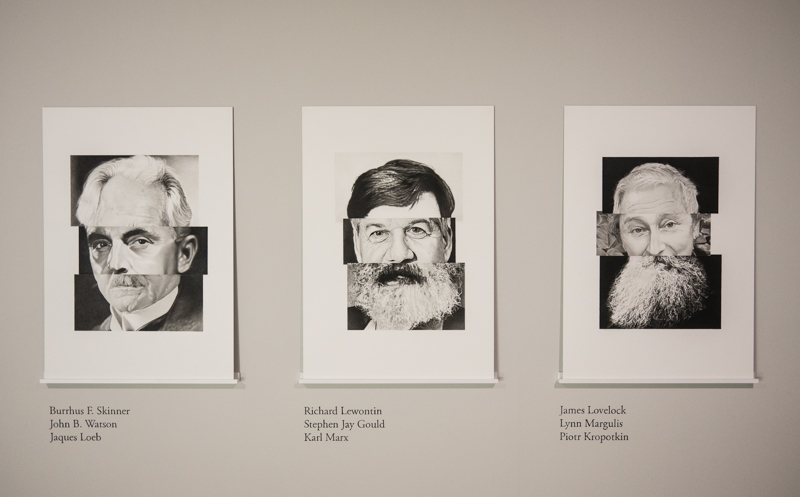 2_27
One of the things I like about Valencia is that you can see a lot of wall art everywhere in the old part of the city, including in the neighbourhood where we had parked to go to IVAM. There was a large building, some kind of garage or industrial facility, now in complete disuse except as a canvas for street artists: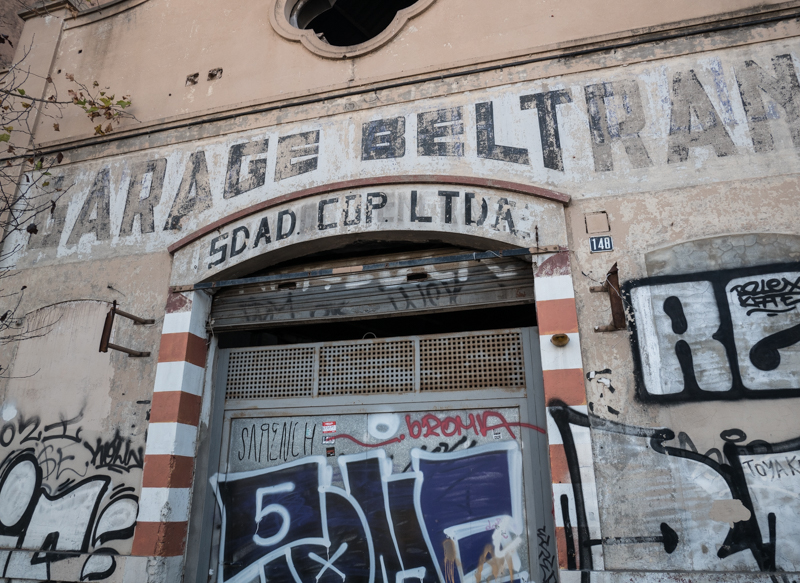 2_28
We spent quite a bit of time photographing the wall: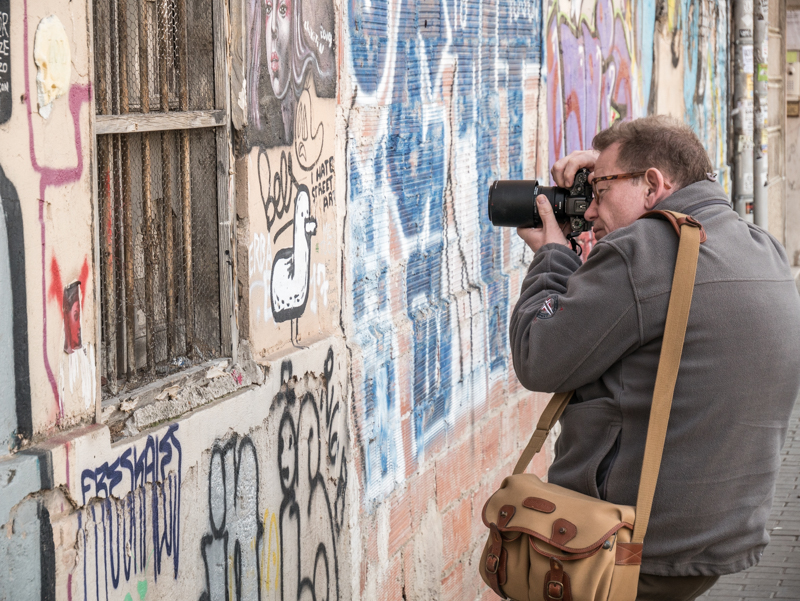 2_29
This is what Lars was photographing in the preceding photo: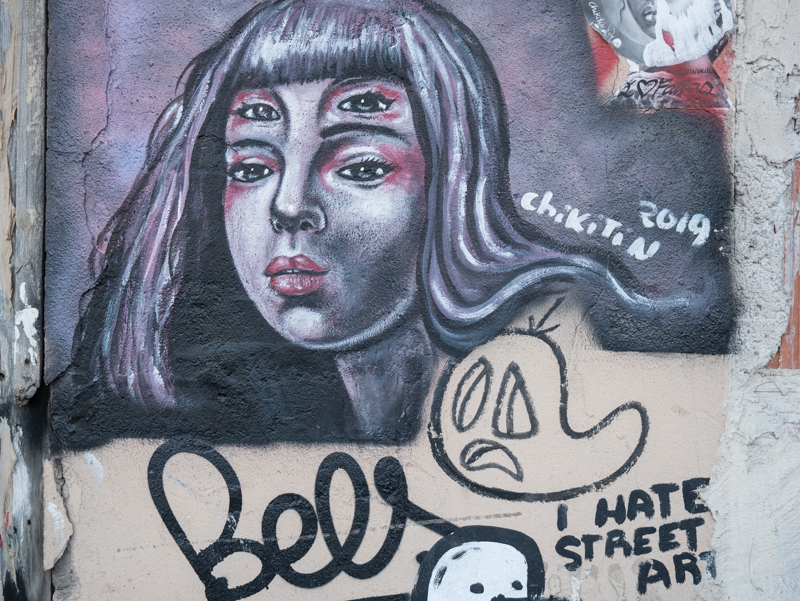 2_30
English, the universal language: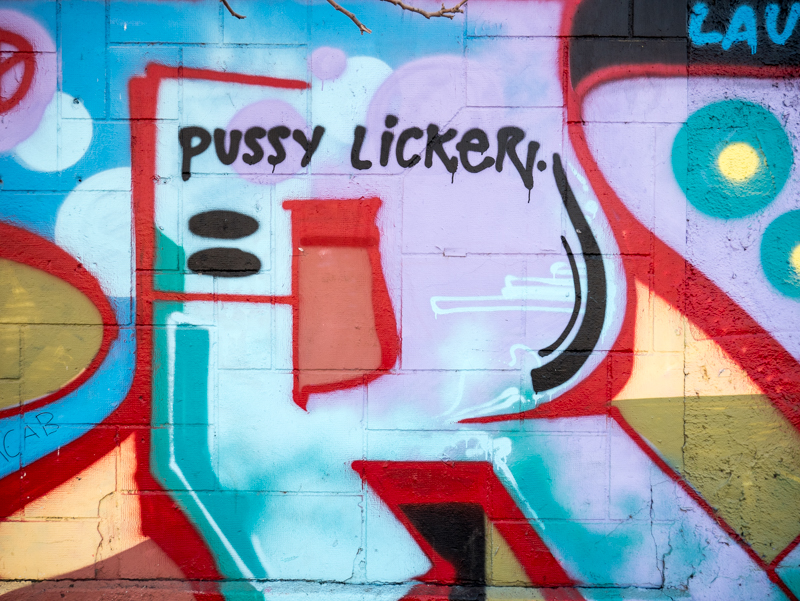 2_31
As with all art, the quality of Valencia's wall art is variable, but I really liked this and the following two images: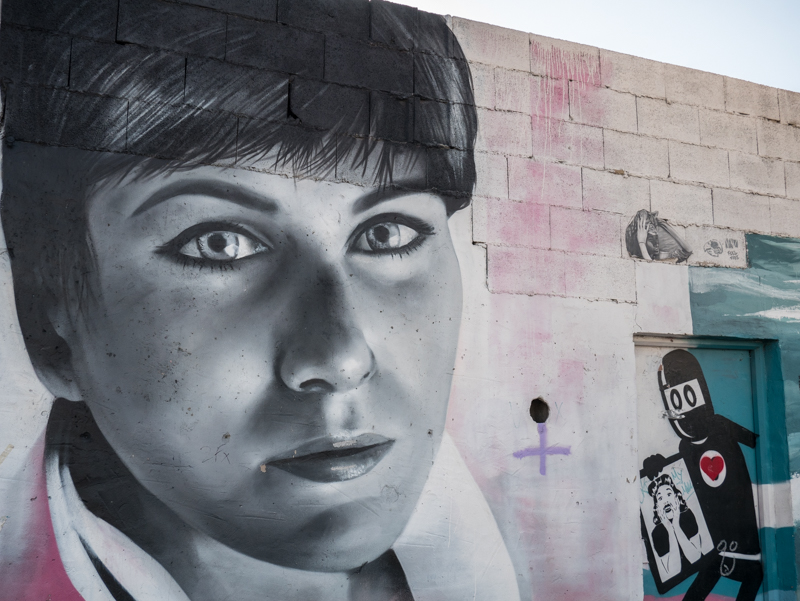 2_32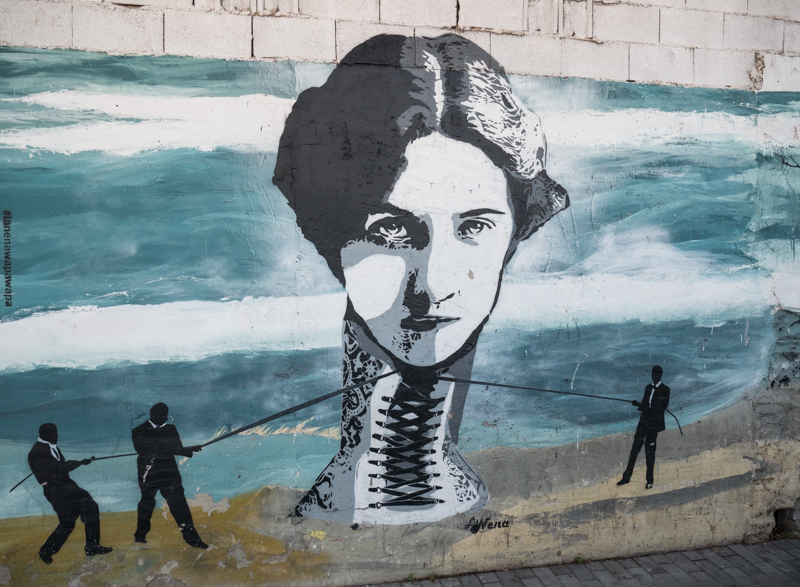 2_33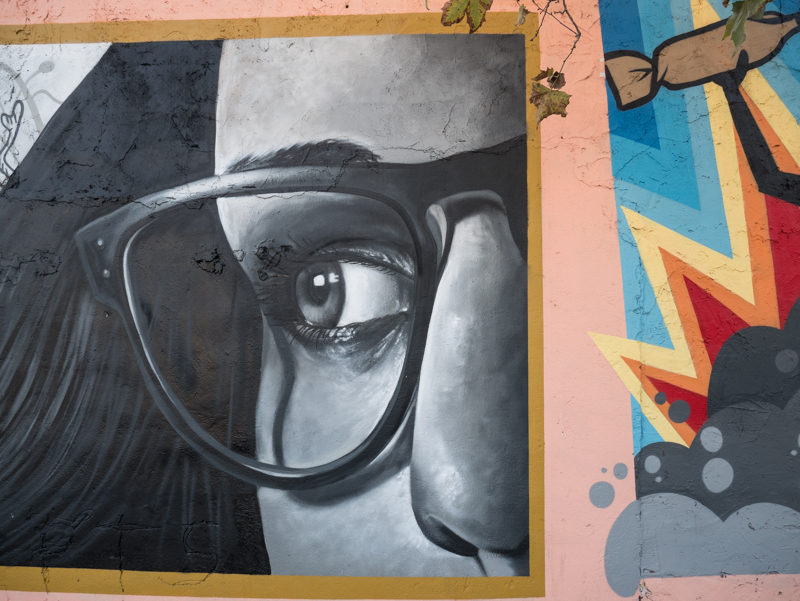 2_34
A play on words: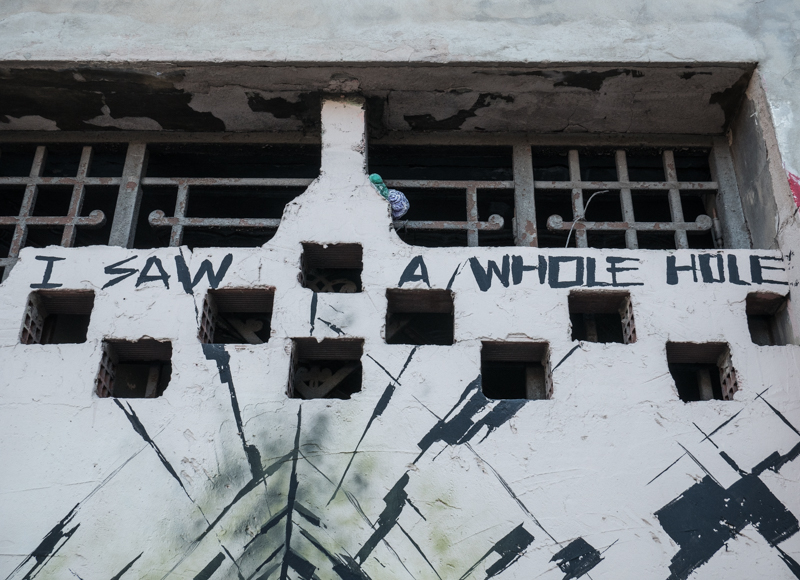 2_35
Ugliness and beauty: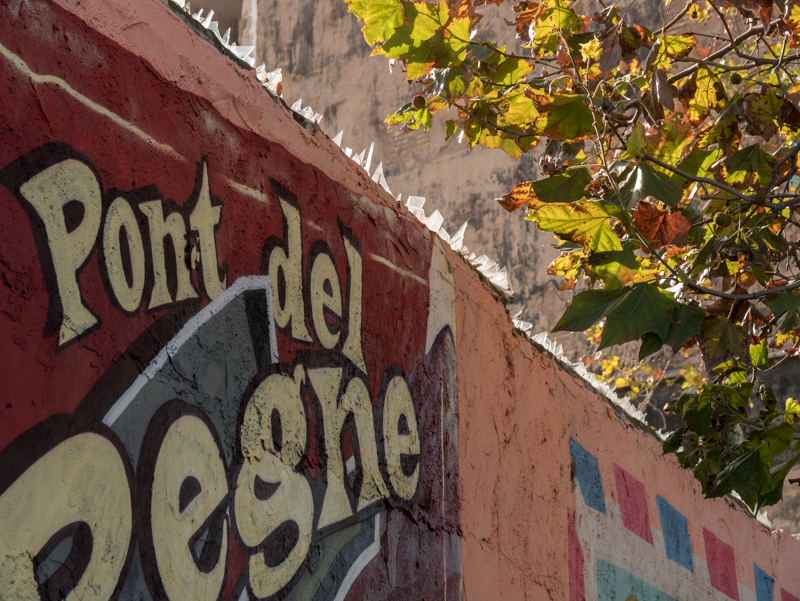 2_36
A small relief, on ground level: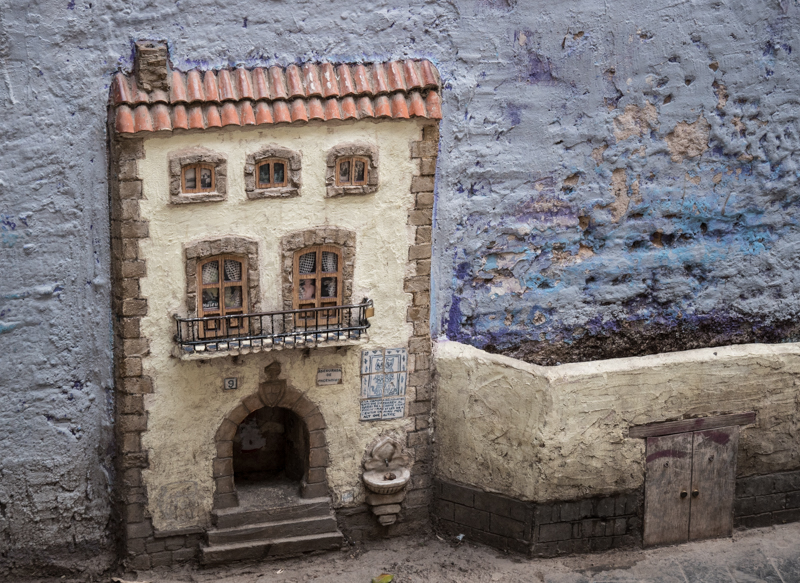 2_37
And a couple of pieces with an environmental message. The tile here says, "the water will reach here in 2100":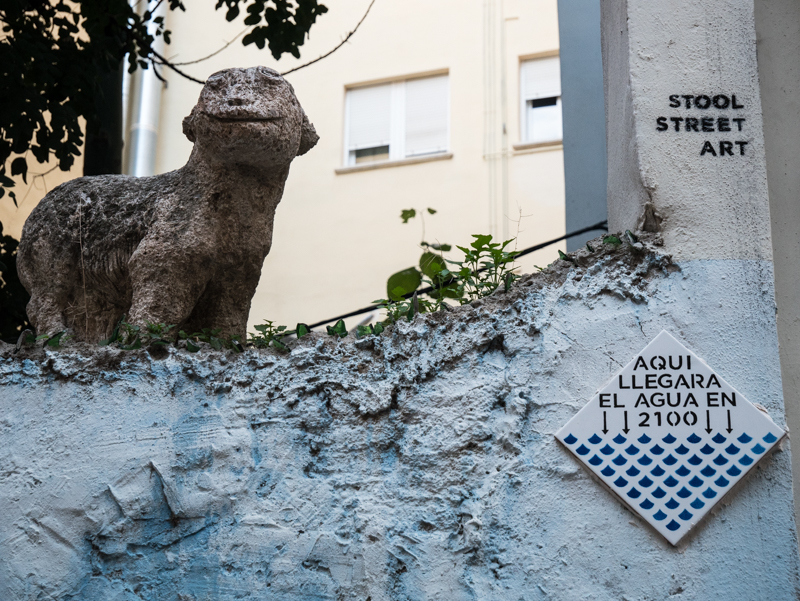 2_38
The polar bear needs a shave, it is getting to hot with all that fur: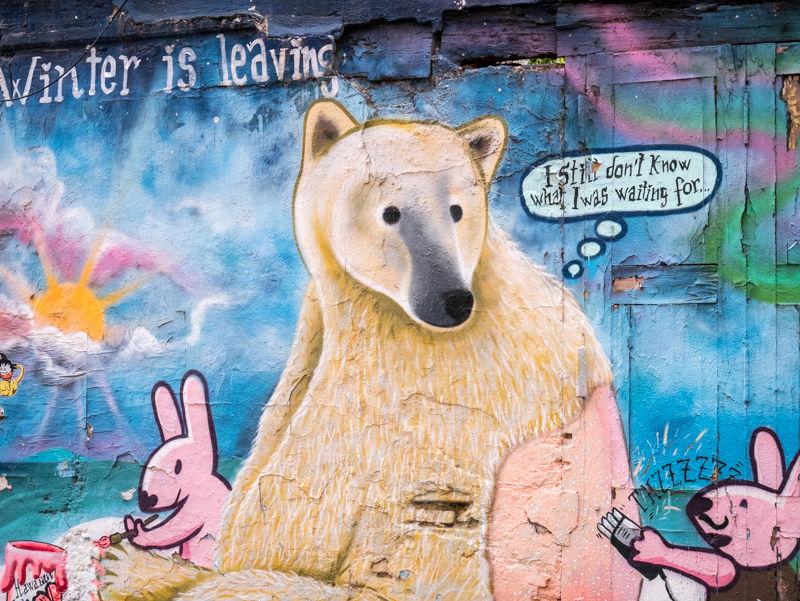 2_39
Since man does not live on art alone, we also indulged in the great Valencia tradition of paella. We drove down to the waterfront where there are several restaurants, all serving paella at similar prices. So we chose one that did NOT have a waiter standing outside, trying to entice the passers-by to go inside. And we were not disappointed, it was authentic and tasty: