The week began with a continuation of the winter storm (Alicante style, meaning wind and rain), continued with the last days of work in 2016, and ended with Monica's arrival from Cardiff on Christmas Eve.
52_1
On Sunday, suffering from cabin fever due to not being able to go cycling (rain is OK but rain combined with strong wind is not), I drove to the centre of Alicante and went for a very wet walk. There were not many other strollers on the Esplanada de España: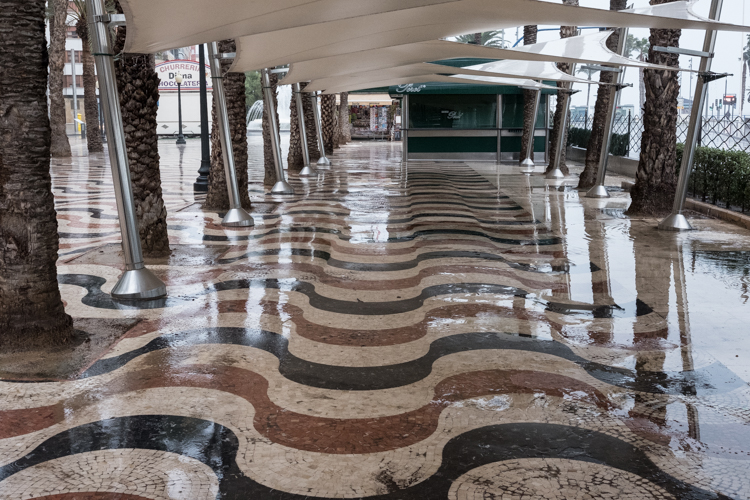 52_2
I strolled towards the Plaza del Ayuntamiento and saw a bit more human activity: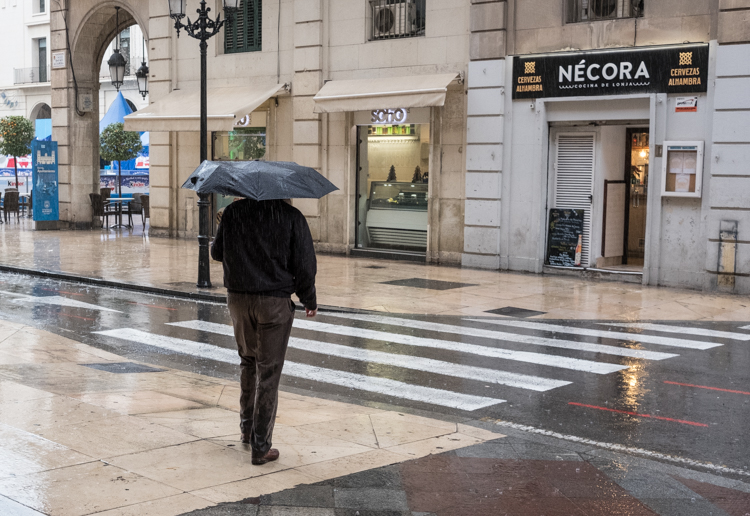 52_3
The usual Sunday market, mainly devoted to coins, stamps and old books, was going on despite the rain, using the galleries surrounding the square for protection: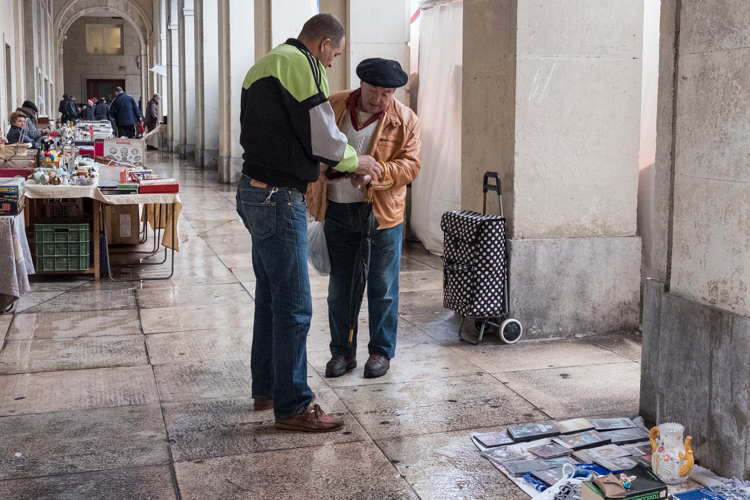 52_4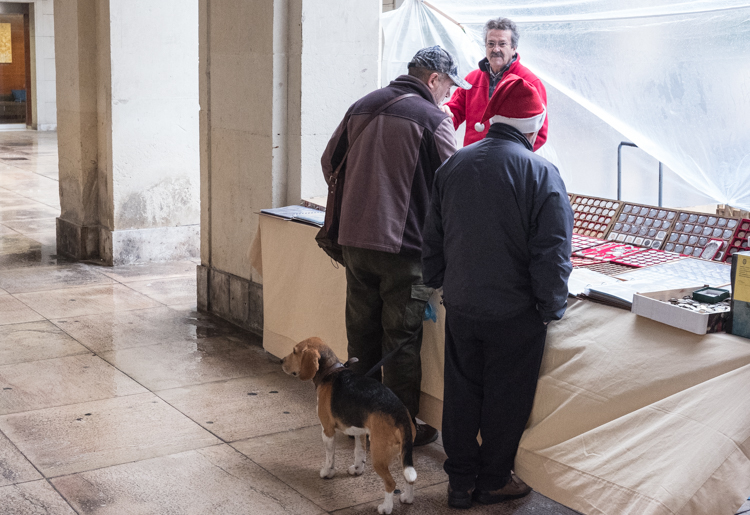 52_5
Playa del Postiguet, the main beach of Alicante: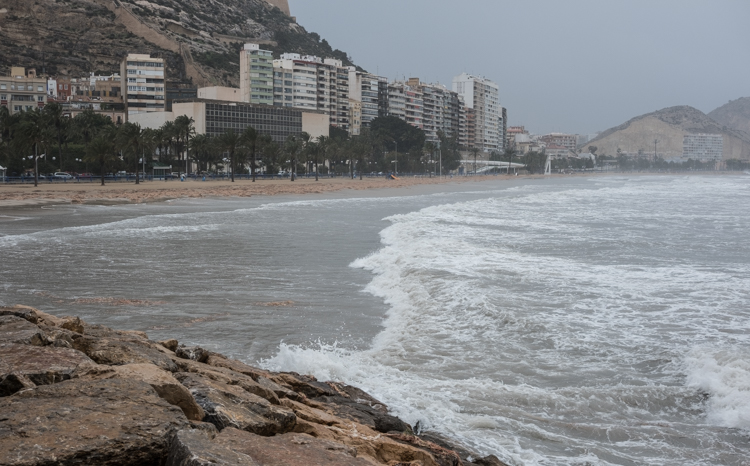 52_6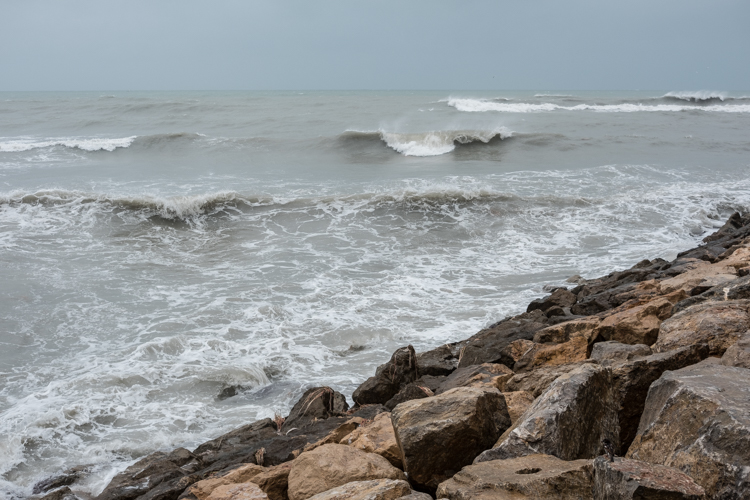 52_7
The road leading to another beachfront hotel. I chose to turn around at this point: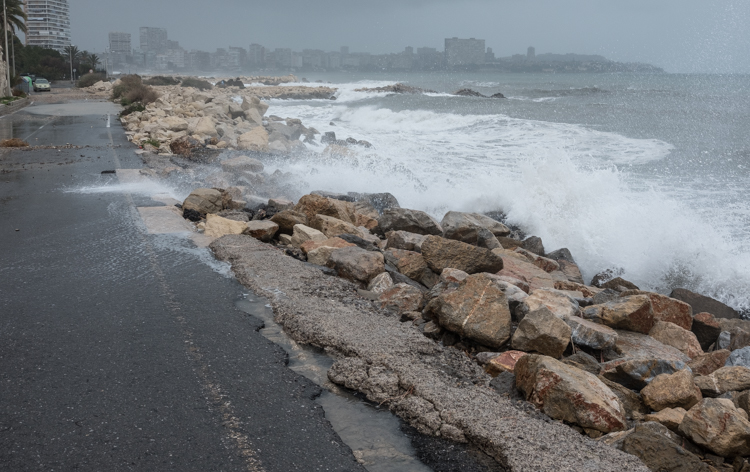 52_8
On Tuesday, a sad ritual was repeated at the office, with a minute's silence at noon and the flag at half mast. This time it was Berlin. I am getting tired of seeing this: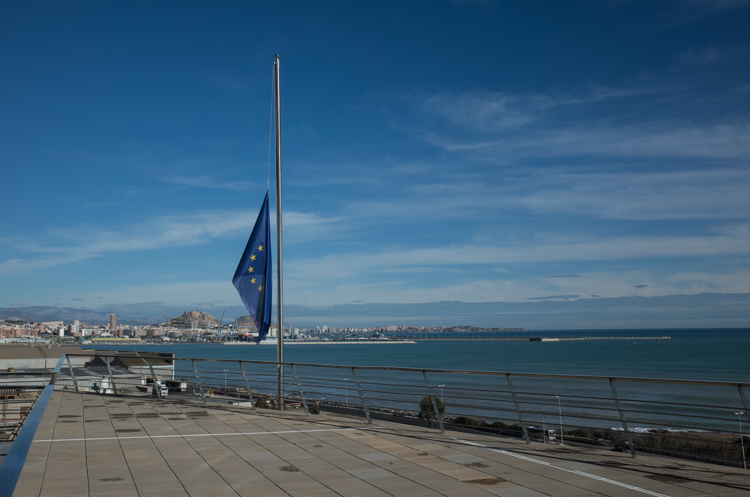 52_9
On Wednesday morning I had a medical appointment in a clinic in a town called Torrellano, a few km from my office. Afterwards, I went to the town's post office to mail a package, and then walked around a bit. To my delight, I discovered some wall art: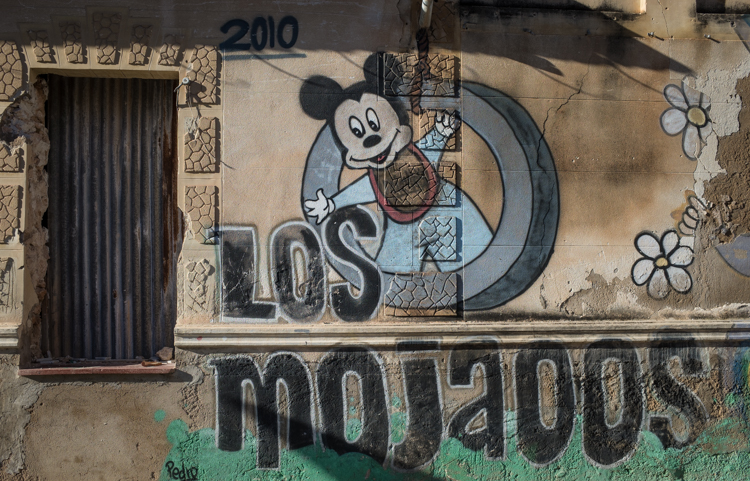 52_10
Flower power: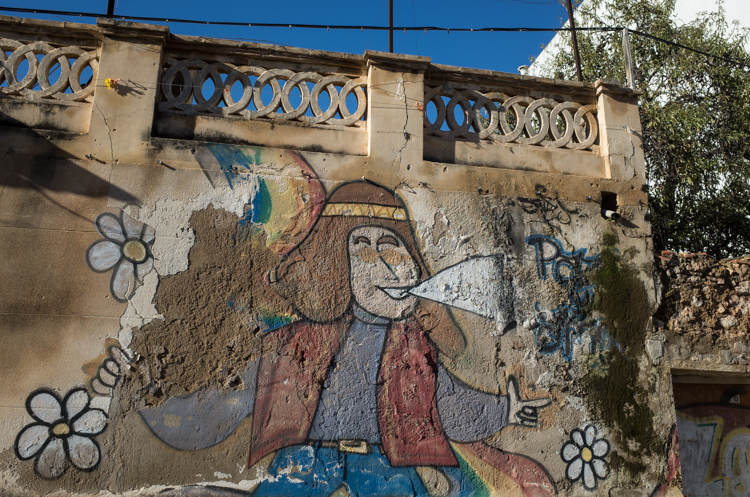 52_11
This is apperently the name of the group behind the wall art, "the wet ones":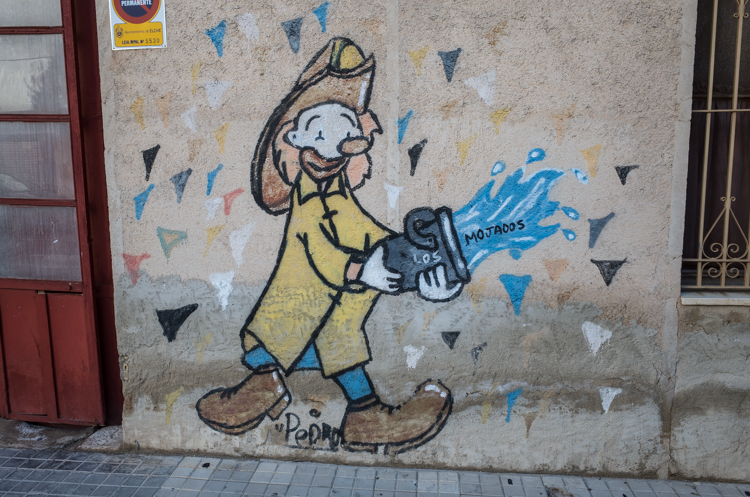 52_12
Friday was the last working Friday of December, so tradition dictated the usual noontime drink. But because many people were already starting their Christmas vacation on Friday, we decided to move up the drink by one day, thus Thursday: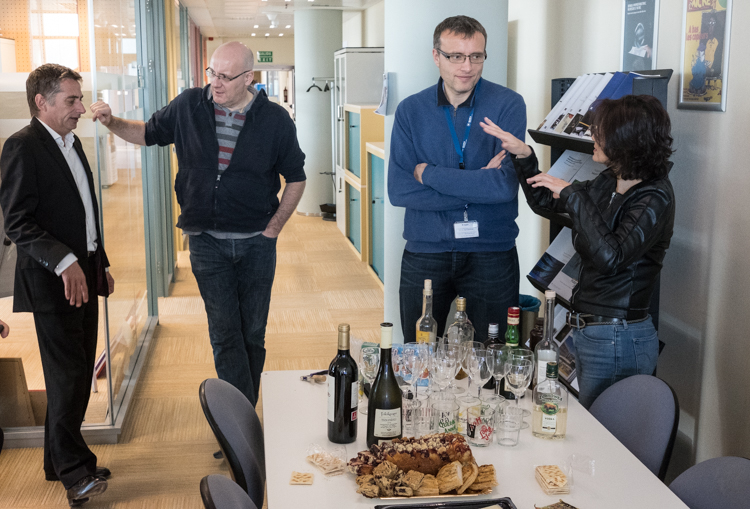 52_13
Michał, Francisco and Carolina pose with a bottle of wine from Georgia that had been given to me by our ex-trainee Antanina in Padova a few weeks earlier and that I had decided to share at the office. This picture was made so that we could send the evidence to Antanina:

52_14
Fouzya, one of our secretaries, in animated conversation: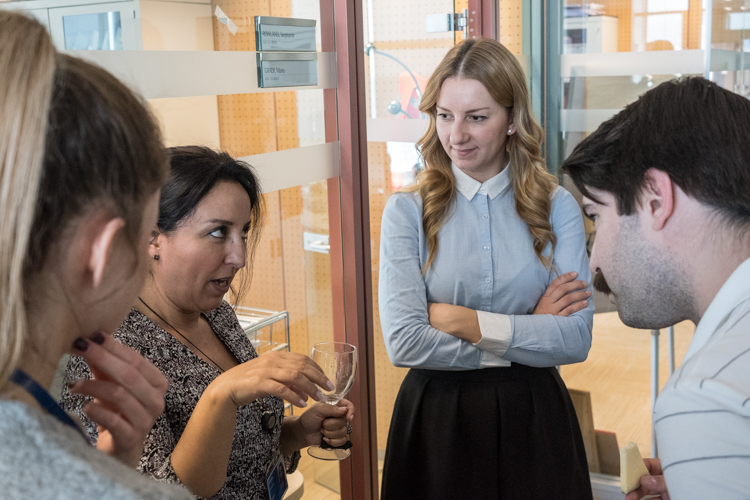 52_15
Also this week I took delivery of a Cosina/Voigtländer f2.5/35mm lens for my Leica M cameras. It is extremely compact, much smaller than the other 35mm lenses I have. I am becoming a big fan of such compact lenses. So when this one arrived, I put it on my Leica M8 and did some testing. First using the Swedish Lady sculpture at the office, at full aperture. So far, so good: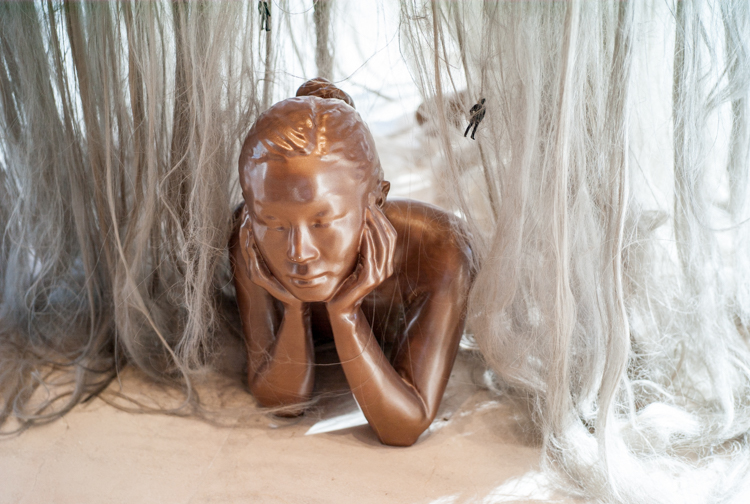 52_16
The lines of our building also work well as test subjects: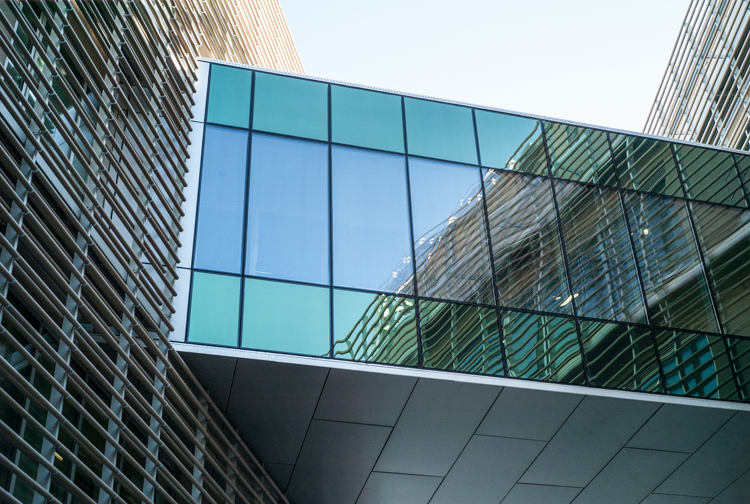 52_17
I also tried the new lens on the vegetables at the Carrefour supermarket: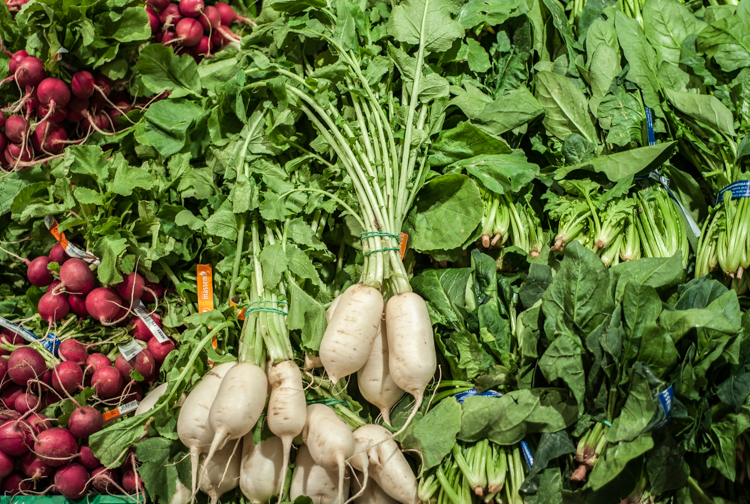 52_18
Another scene from the Carrefour, a seriously big cheese: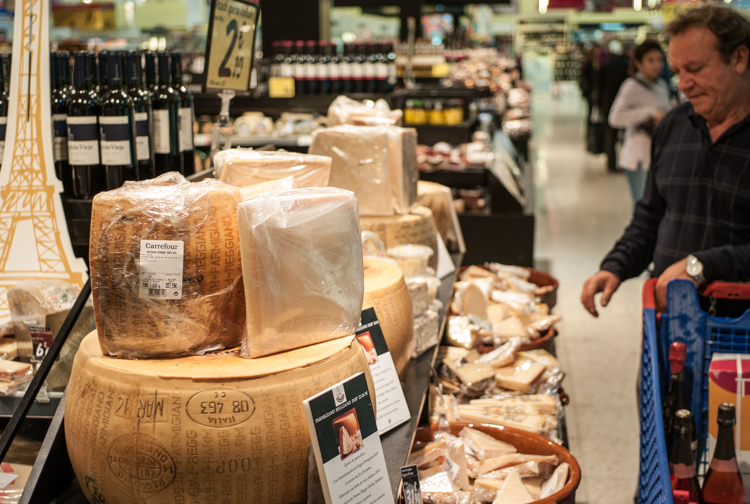 52_19
And finally a scene from outside the Corte Inglés department store. The beggar is taking a break, apparently: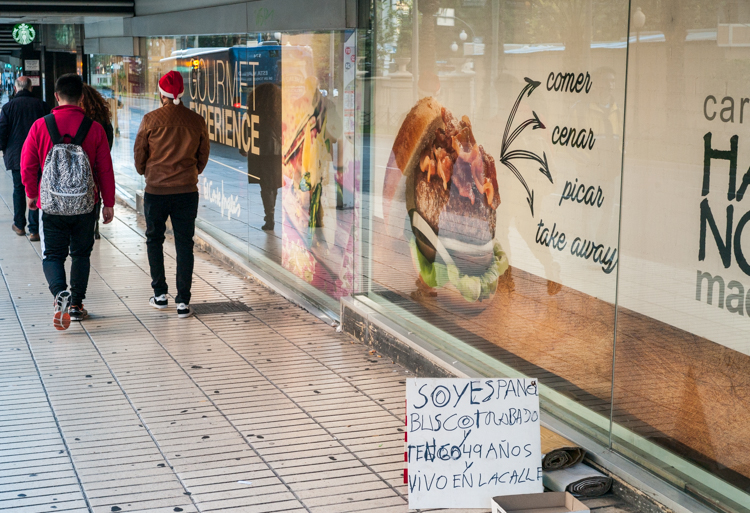 52_20
I did some last-minute shopping at El Corte Inglés. Many other people were doing the same, and grabbing a bite to eat in the food court:

52_21
On the 24th, I cycled to the Puerto de la Carrasqueta mountain pass. About 6 km from the top I stopped for a Coke at a roadside bar/rest area. While I was having my drink, a large group of motorcyclists arrived, all dressed for the occasion: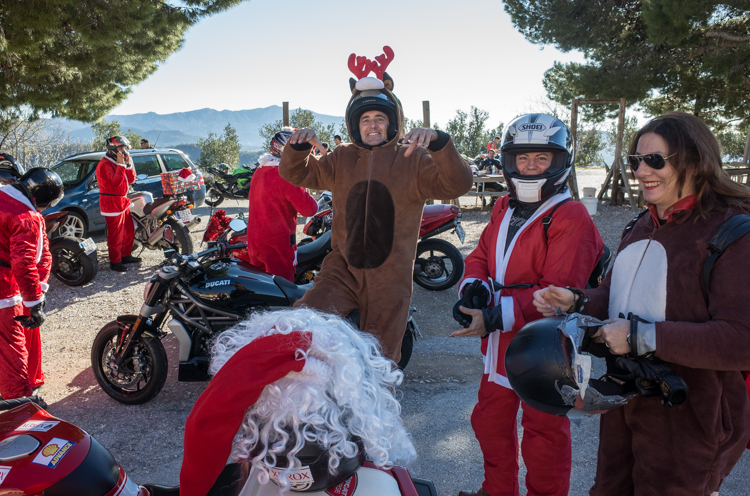 52_22
I continued the climb to the pass. Once there, I saw a fellow cyclist taking selfies in front of the sign. I offered to take a picture of her with her phone, so she had something better to send to her friends, an offer she happily accepted:

52_23
Finally, Christmas Eve arrived, and it was time to go to the aiport to pick up Monica. There were several flights from the UK arriving that evening, so the arrivals hall was crowded: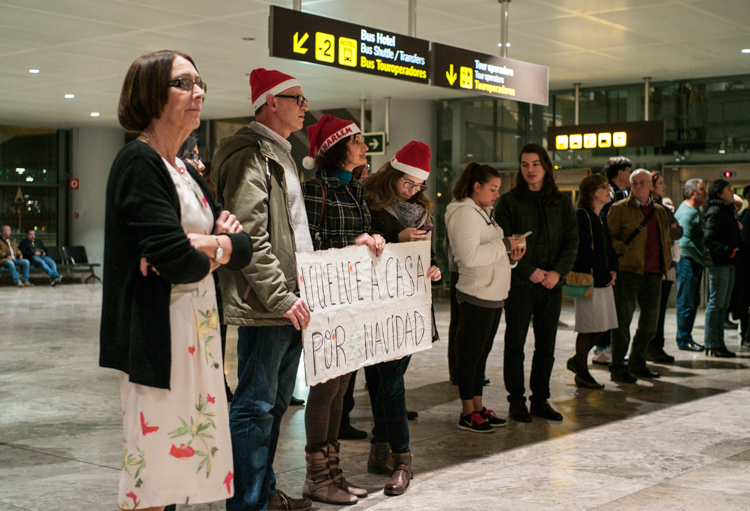 52_24
Also here, there were people dressed appropriately: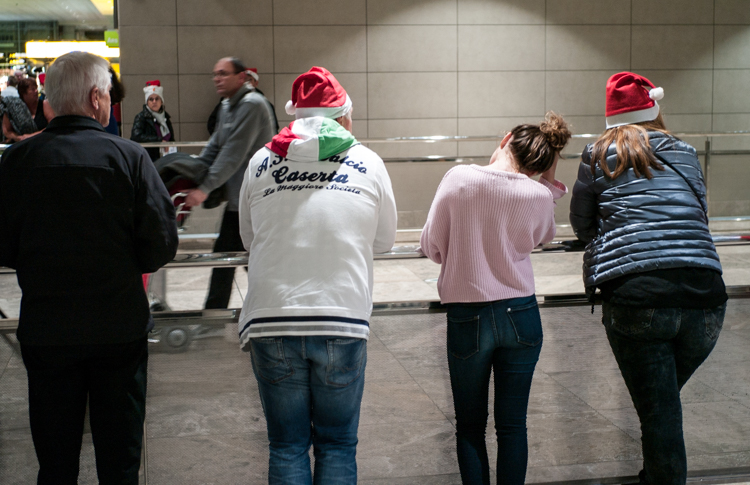 52_25
Expectation: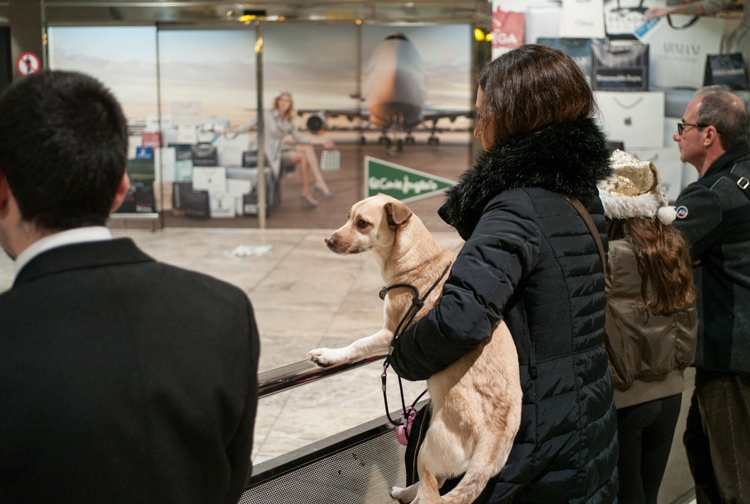 52_26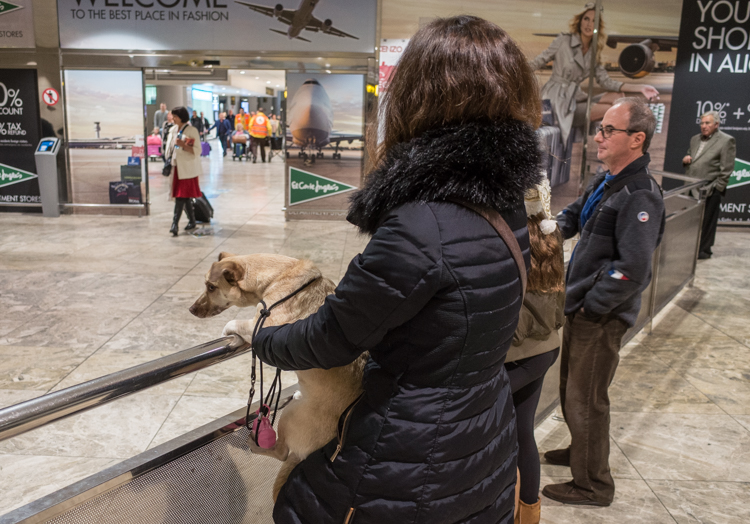 52_27
Finally, Monica emerged, we drove home and started Christmas Eve: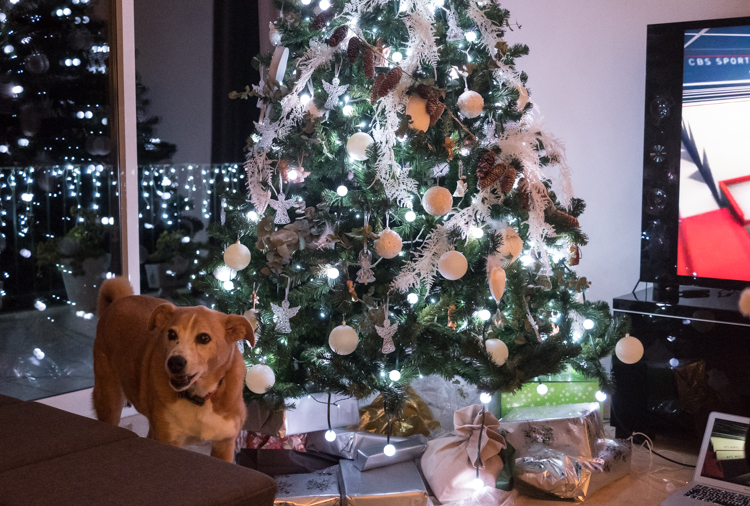 52_28
While my wife put the finishing touches on the Christmas dinner, I watched the Miami Dolphins narrowly defeat the Buffalo Bills on the NFL Network: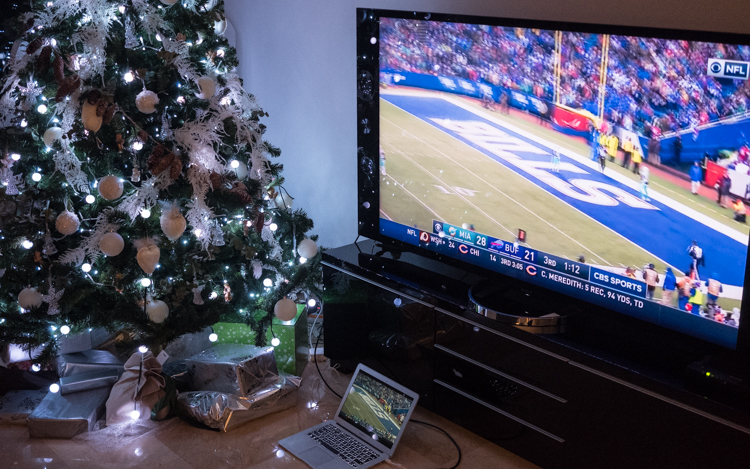 52_29
My wife channels June Cleaver: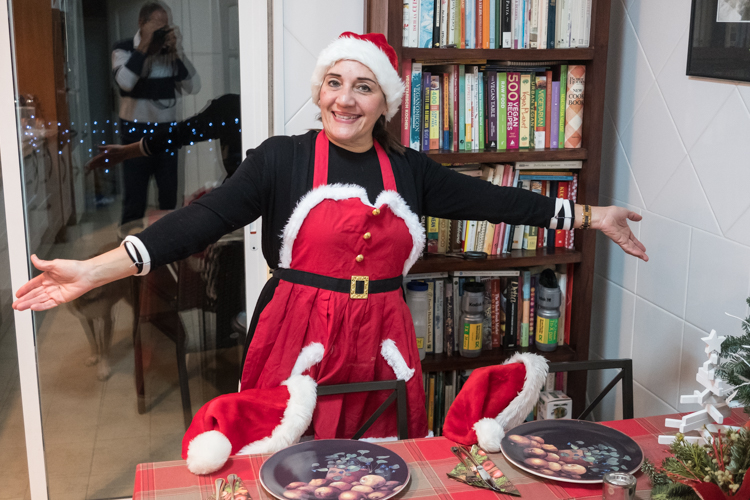 52_30
Everyone must wear Santa hats, even unicorns: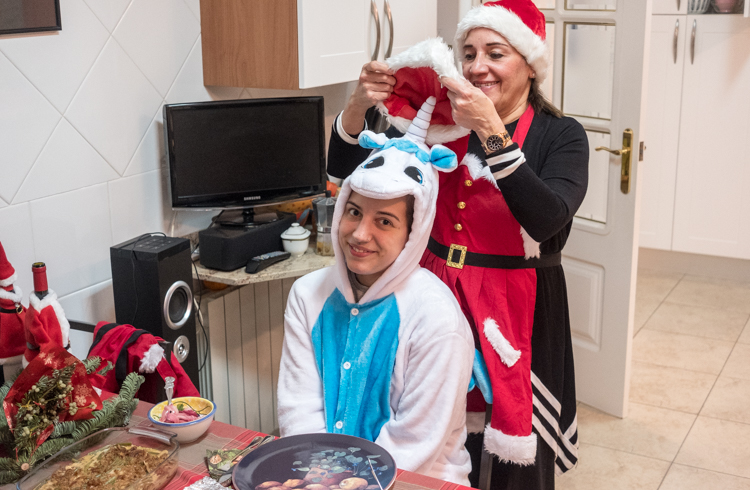 52_31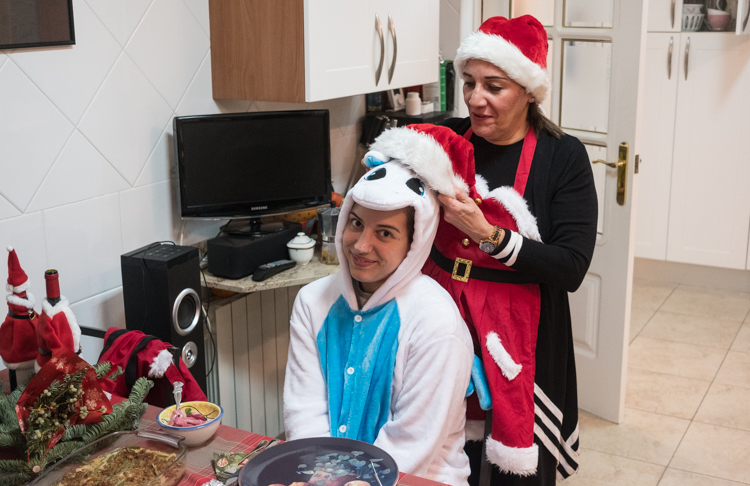 52_32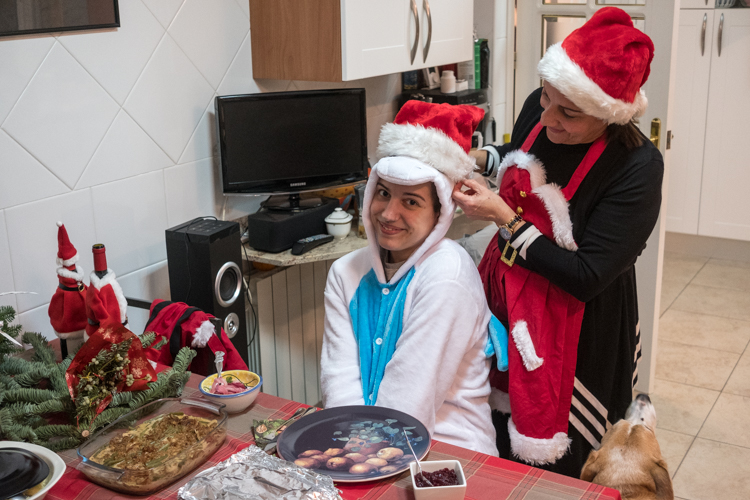 52_33
The star dish, a vegan meat loaf: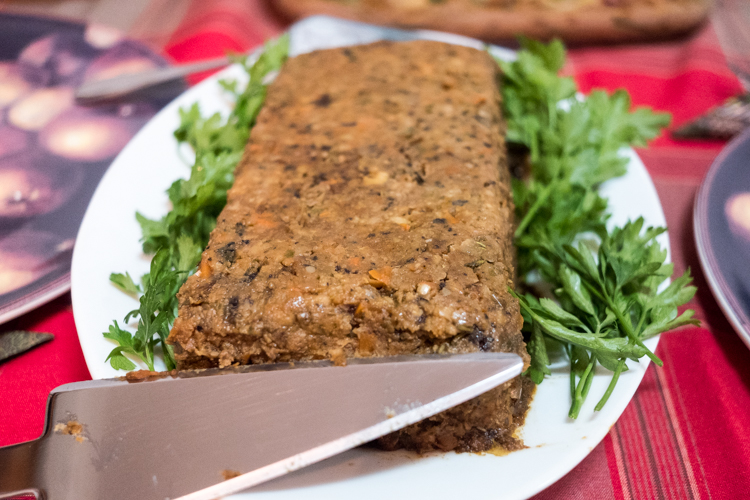 52_34
Cheeta too gets a serving: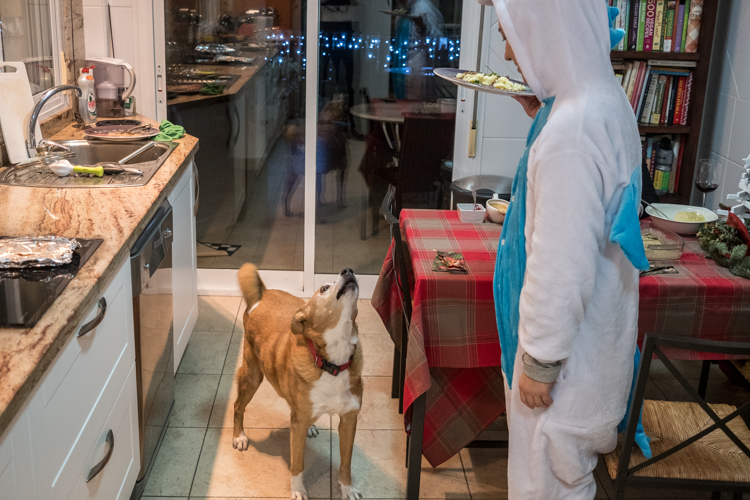 52_35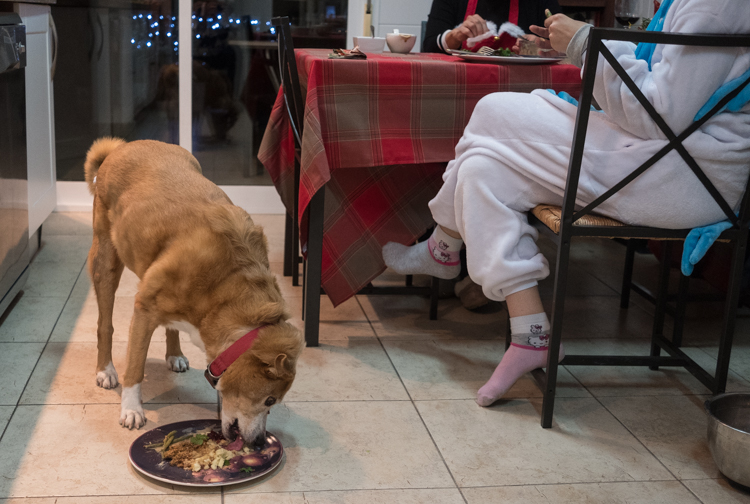 52_36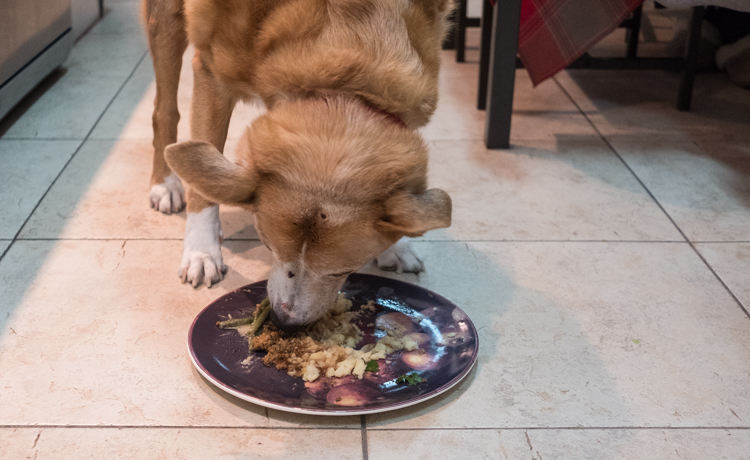 And so ended this Christmas Eve. This year with a slight tinge of sadness, since we were without our late kitty Taco who died in March, and without my son Moses who was on the other side of the ocean, spending the holidays in Florida with his girlfriend. So it goes.