If there is a common theme this week, it has got to be music. Sunday afternoon I went to the Game Café, as has been my habit most of the winter and spring, and on Friday I attended a rehearsal of a "Concert for Europe" in Alicante's new auditorium. In-between life just went on.
Main
The Game Café session was very good this time. The guitarist was good (and photogenic):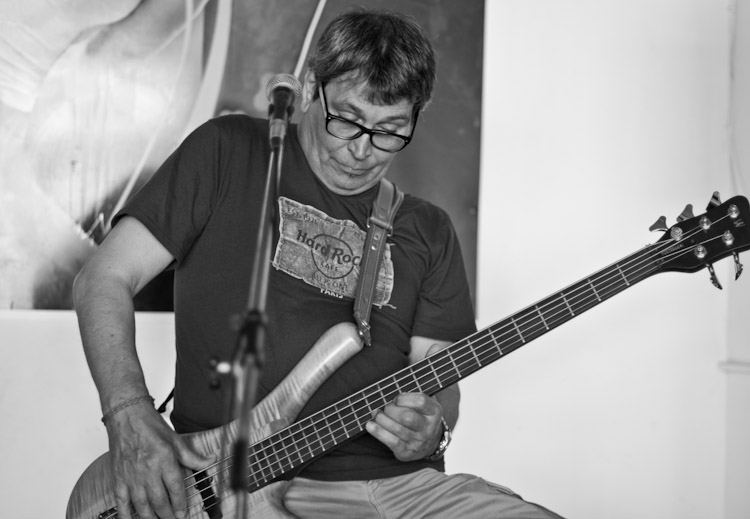 Alternates:
Alternate 1
Duo singing: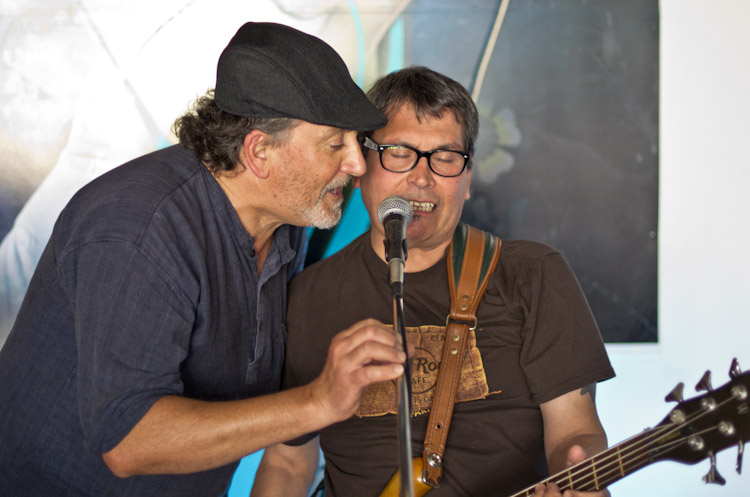 Alternate 2
Duo sharing a laugh: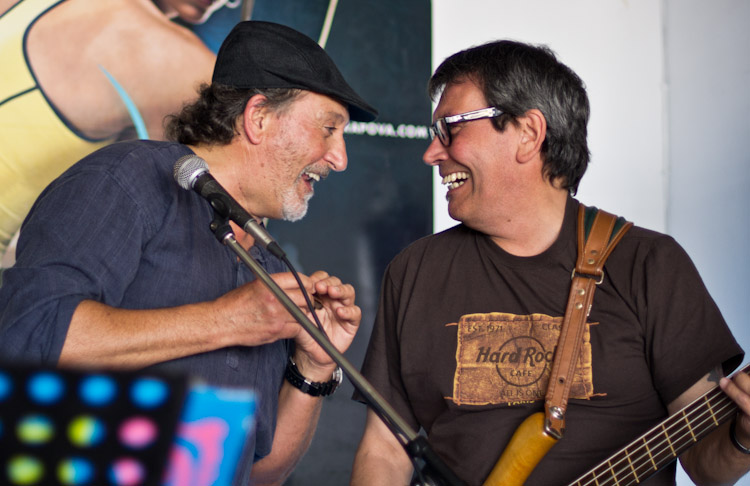 Alternate 3
Conversation: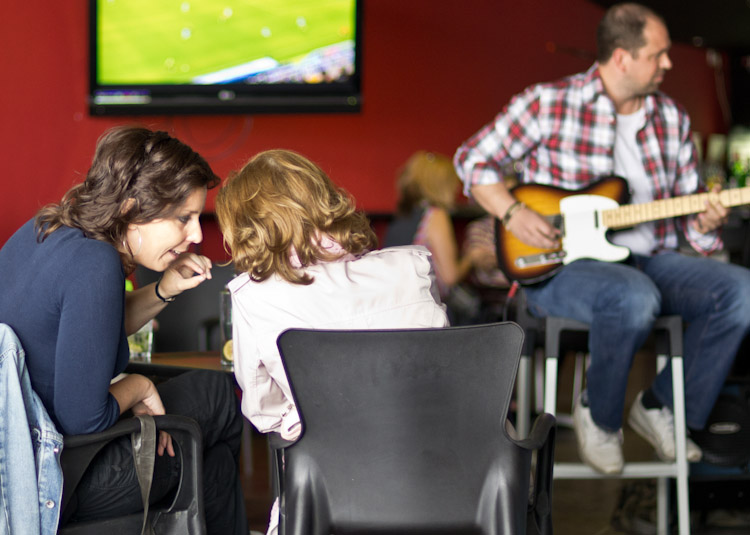 Alternate 4
A drink: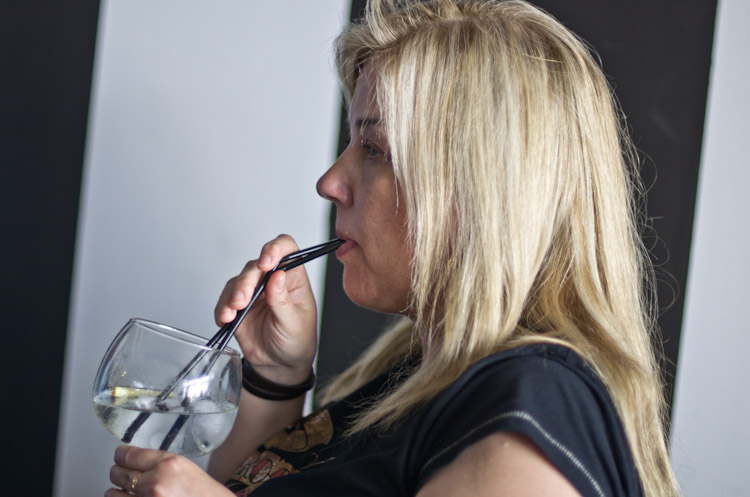 Alternate 5
A hug: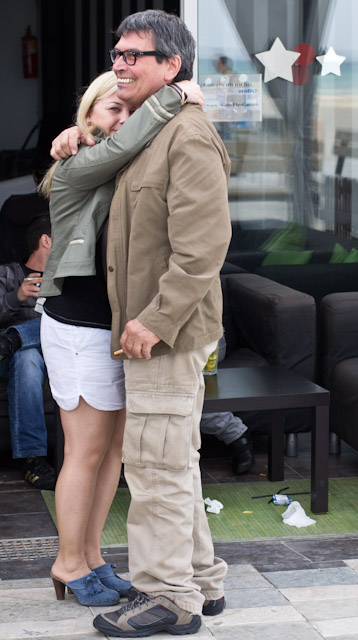 The next few pictures are just from home and dog walks.
Alternate 6
Morning sun, Avenida Vicente Ramos: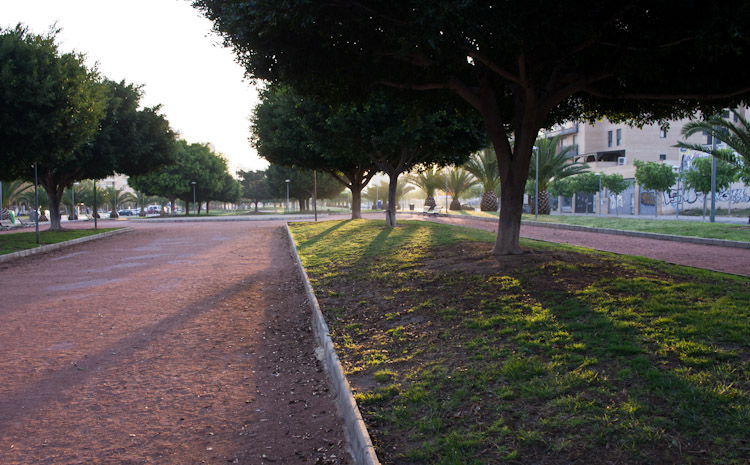 Alternate 7
Storm cloud and reflection, across the street from my house: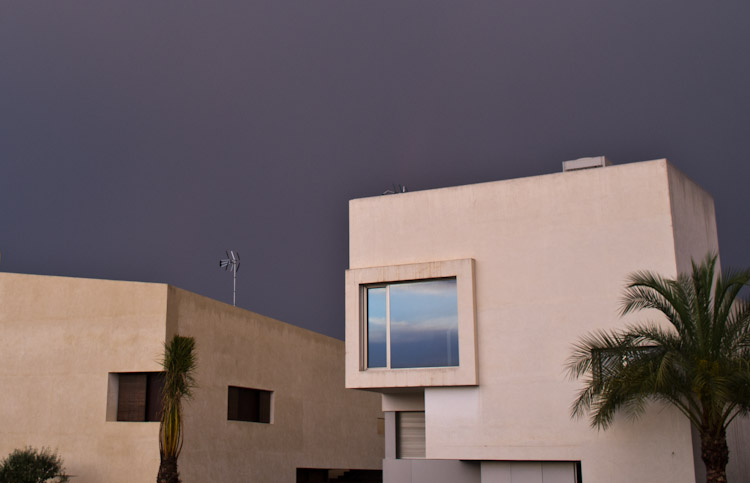 Alternate 8
Morning on the golf course, before the lousy golfers take over: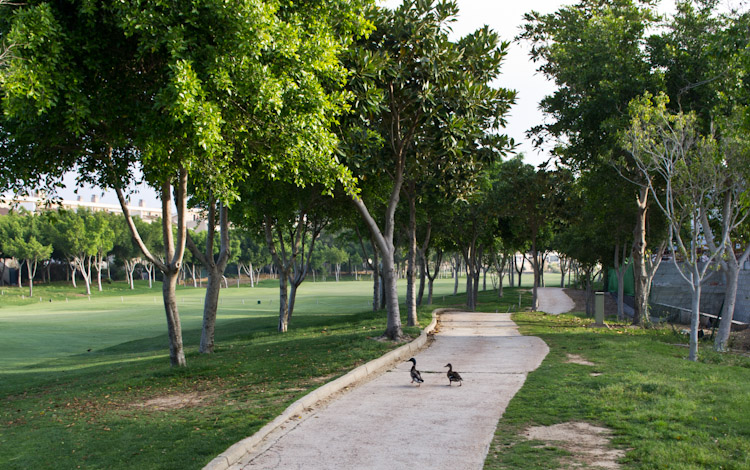 Alternate 9
Fierce cat on my bed: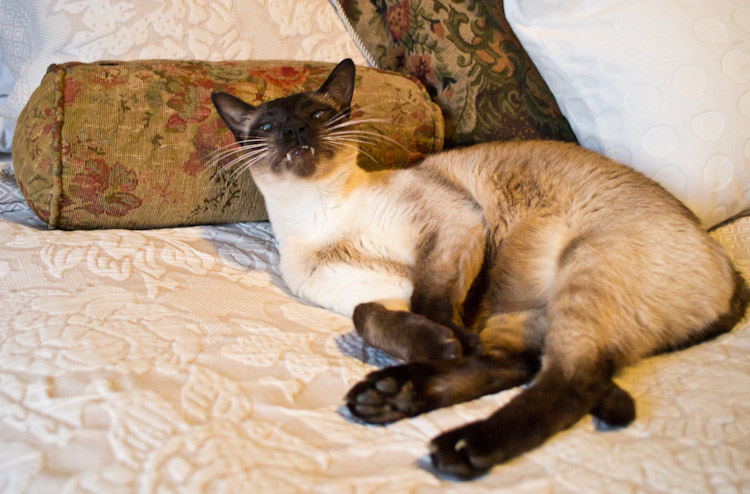 Alternate 10
Cheeta waiting for me outside the bakery: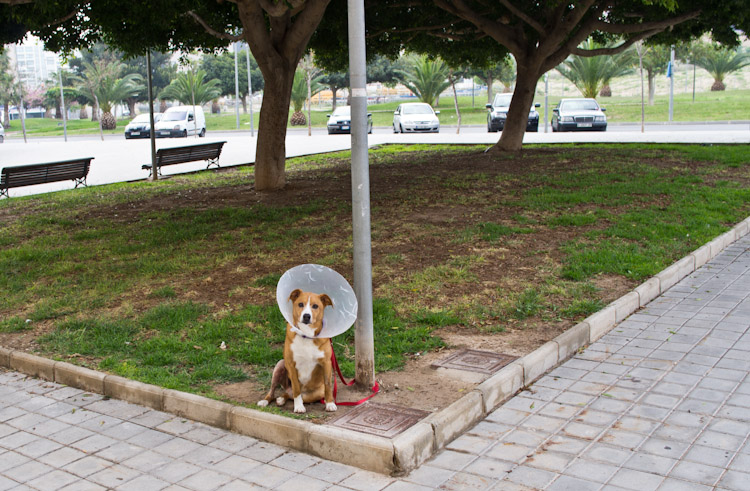 Alternate 11
My wife sings in the parents' choir at our daughter's school. This week, the choir was going to perform in a "concert for Europe" at Alicante's new concert hall. They sang Carmina Burana and of course Ode to Joy. I went to the rehearsal. This is the bulding in early evening: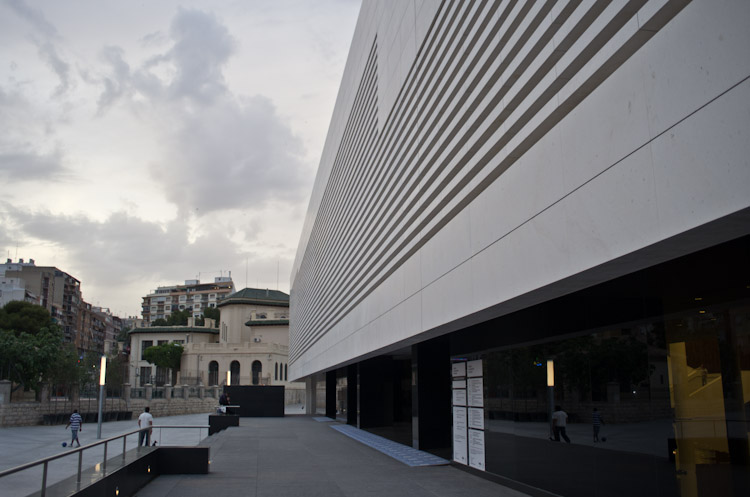 Alternate 12
The conductor: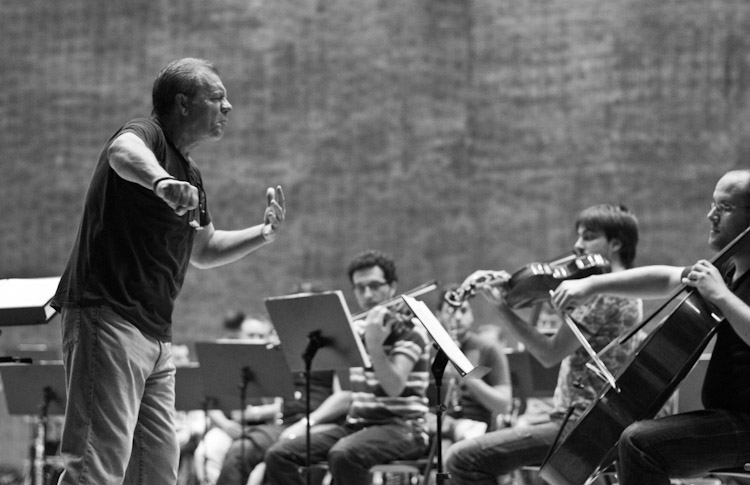 Alternate 13
The sopranos: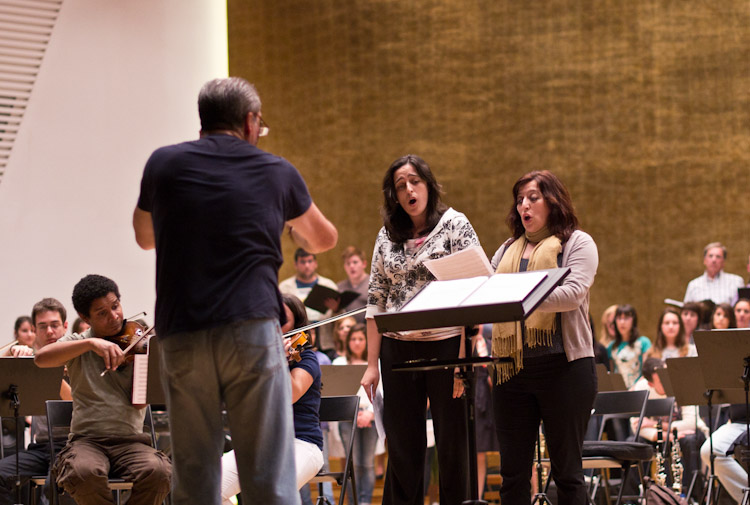 Alternate 14
A delightful couple of US tourists outside Alicante's cathedral. I rarely ask people to pose, but in this case I could not resist: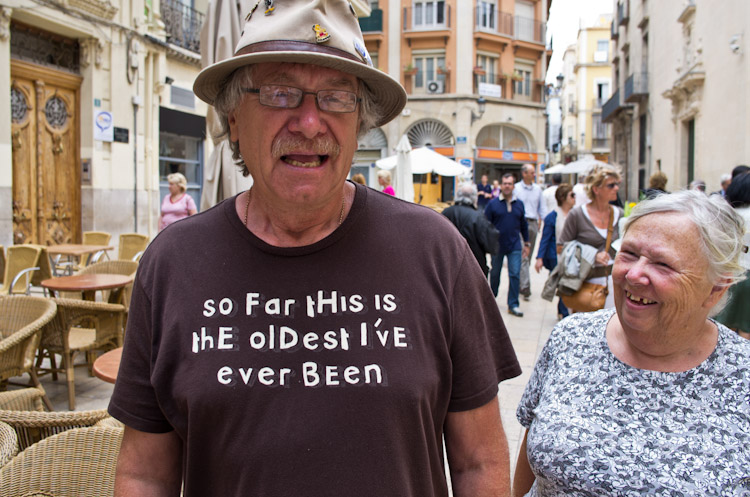 Alternate 15
Dinner Saturday night, twice-baked sweet potatoes. The dish met with family-wide approval: