The hot summer continues. My time was spent working and the weekend cycling, as usual.
32_1
The cat spent the week just about the same way he spent the previous week: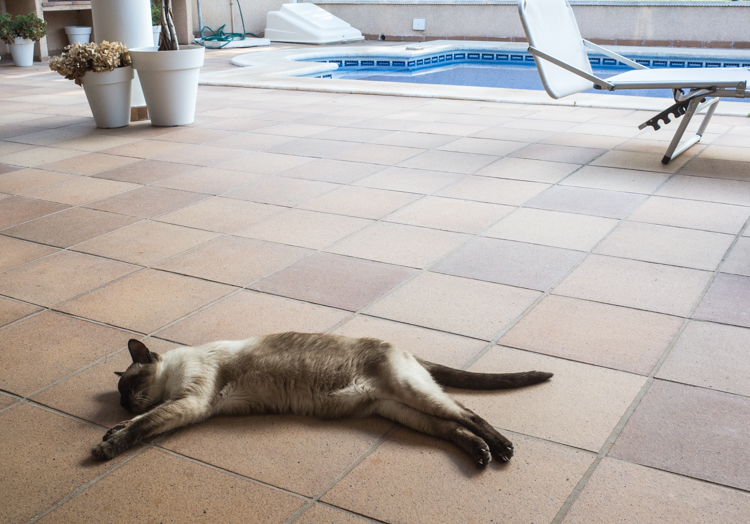 32_2
The golf course cats are still there, too. I usually do not photograph them when they are eating the food I leave for them, since I want them to eat in peace, but this one did not seem to mind: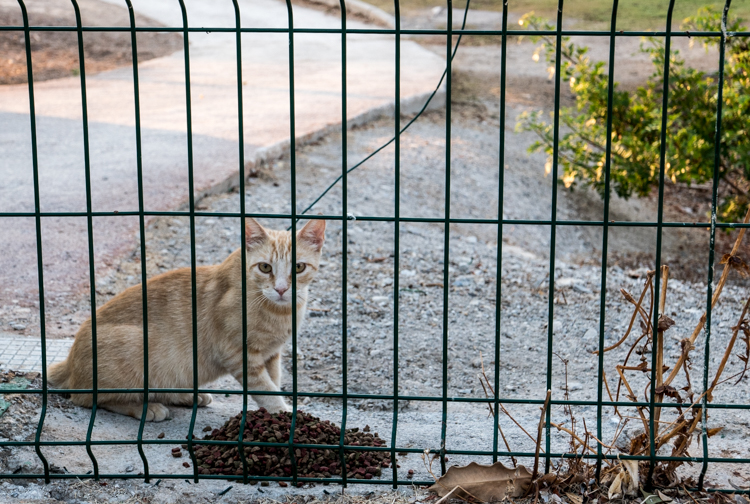 32_3
I continued to explore the angles and reflections of the new office building where I work: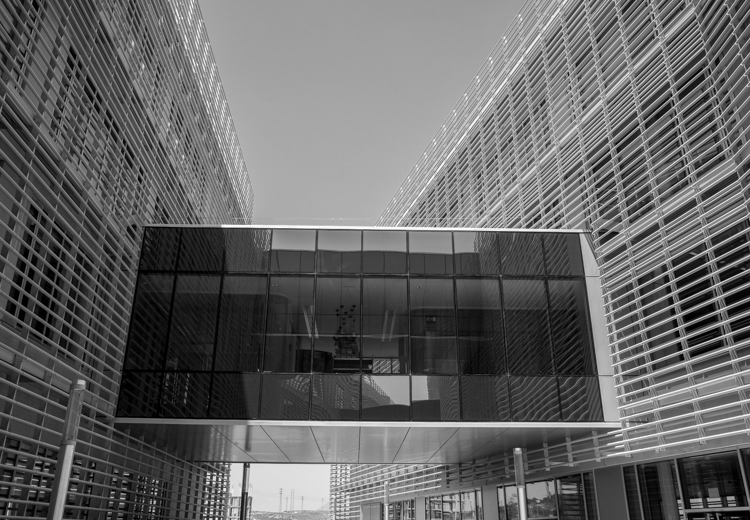 32_4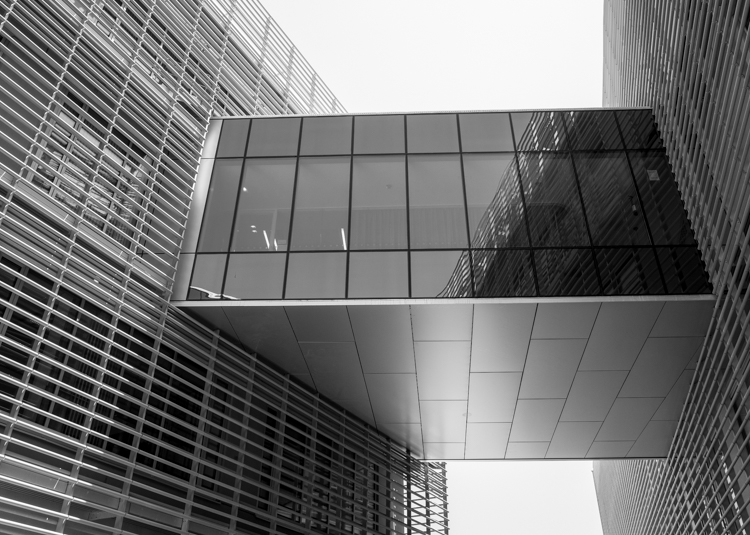 32_5
We have recently "discovered" another vegan restaurant in Alicante. It is in a low-rent neighbourhood that nevertheless contains some interesting architecture: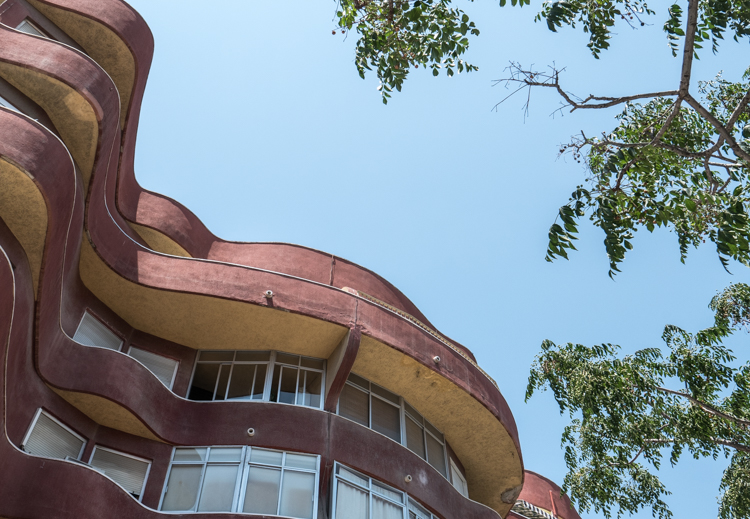 32_6
Morning light, Avenida Vicente Ramos: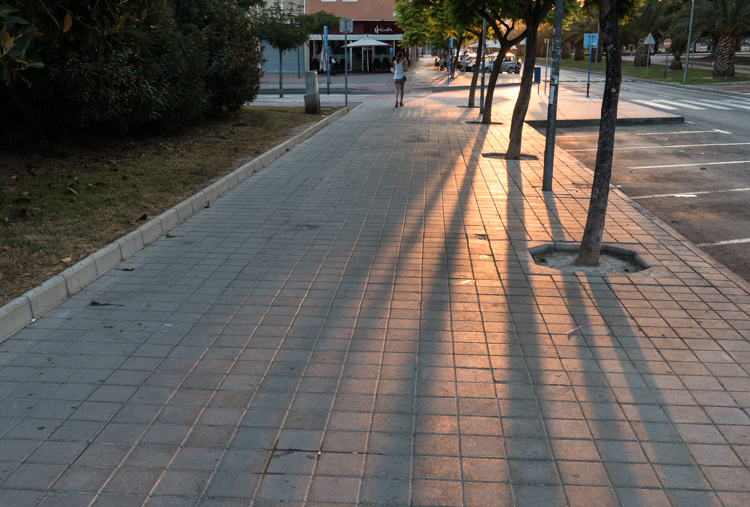 32_7
My daughter and her friends go to a bar in the neighbourhood, one of the ubiquitous Irish pubs seen all over the world. This one is called St James. We went there one evening, and much to my delight, it turned out to have a very decent beer selection, including Mort Subite, my daughter's favourite "girlie beer":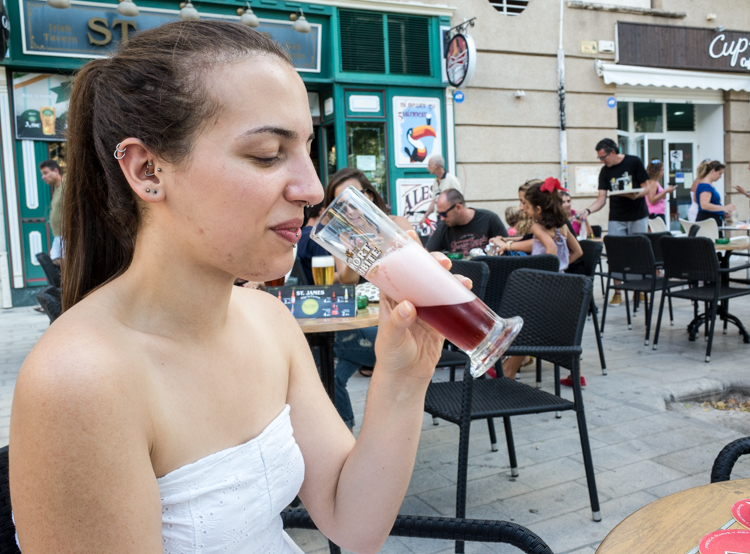 32_8
The management team of our office (of which I am a part, kind of) went out for a pre-vacation lunch at one of our usual restaurants near the office, Capricho de Raquel. One of the nicest things about this restaurant is the wine cellar, which is not a cellar but a climate-controlled, walk-in glass enclosure so that the wine is visible in all its glory: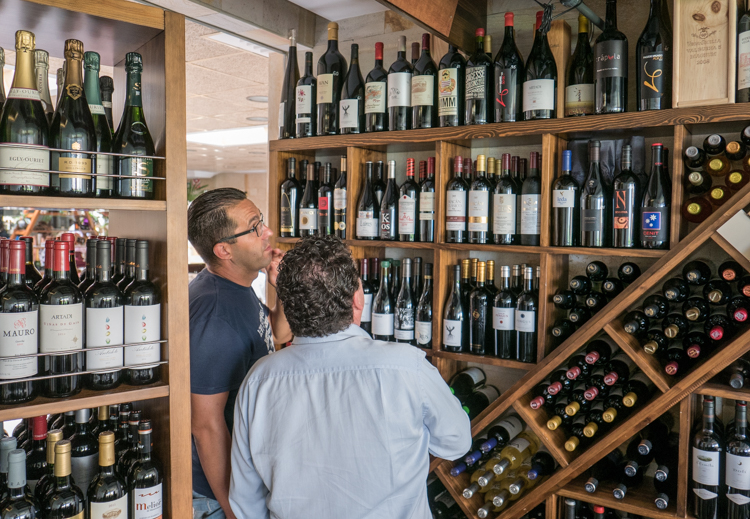 The remaining six images are from my weekend cycling in the mountains. They are from the town of Relleu, almost exactly 35 km from my home and the starting point for a couple of gruelling and interesting climbs.
32_9
Watermelon delivery, Relleu: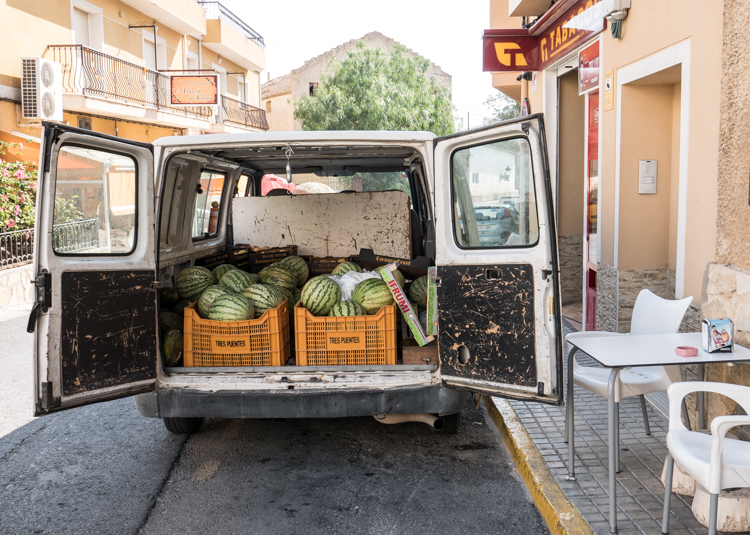 32_10
Market day, Jesus looking on: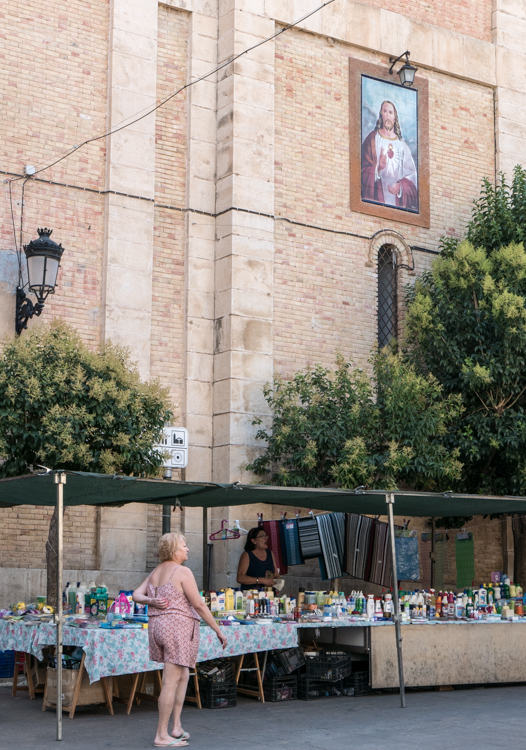 32_11
Even though it was around 10:30 in the morning, it was already quite hot, and there were a lot more people taking refreshments at the local café than walking around the market stalls: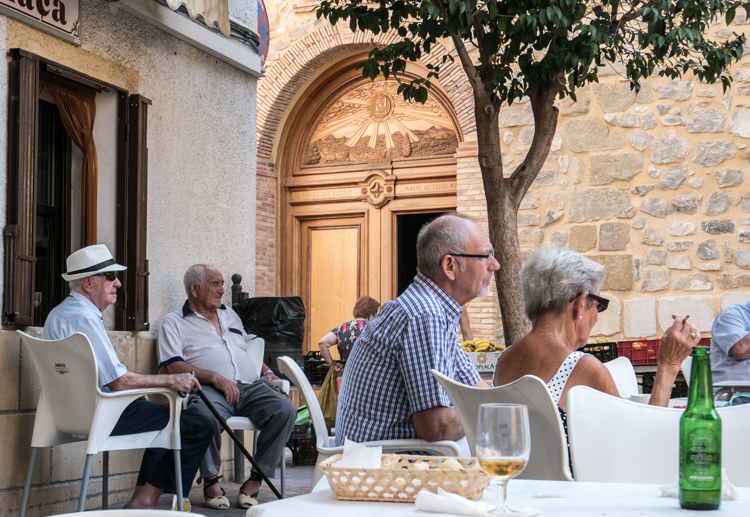 32_12
A stop to answer the call of nature, in glorious surroundings: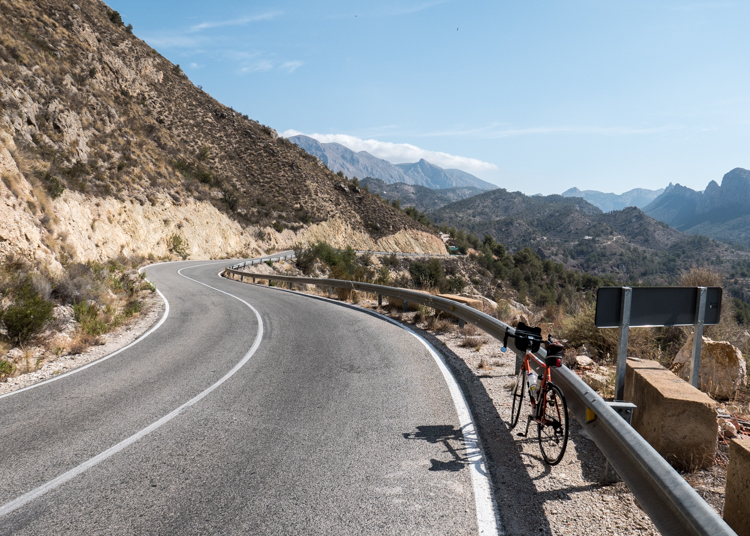 32_13
Looking one way: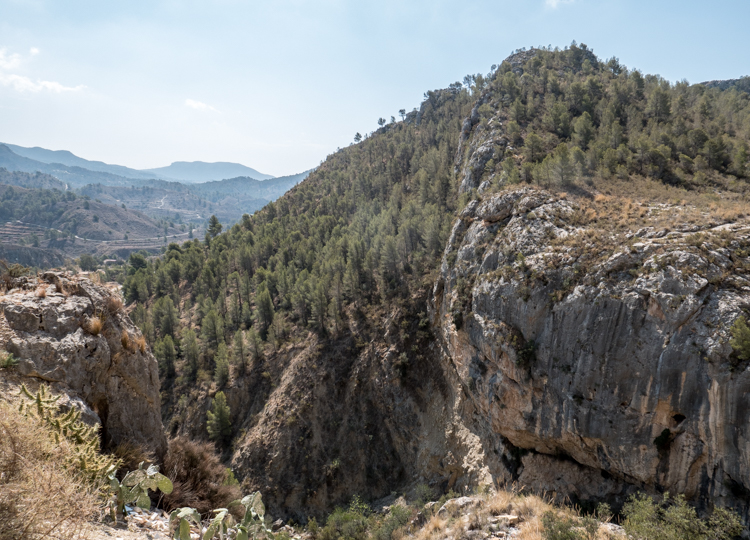 32_14
Looking the other way: