A week of cycling, work (not too much, just 3 days), a bit of walking around Alicante, and a major local religious event. In other words, slices of life.
15_1
One day I cycled to Agost, another one of those small towns in the mountains. The main attraction is not so much the town, but the road to get there: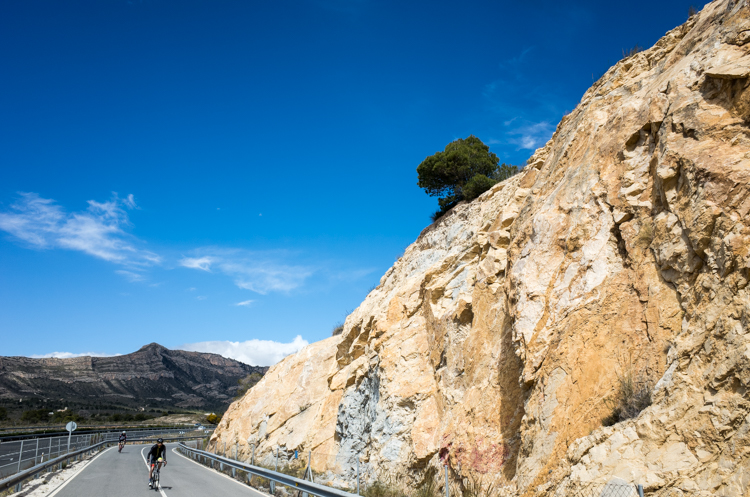 15_2
Still, the town is pleasant enough, and I stopped to drink a Coke and have a quick look in the centre. This is a view of the main square from one of the surrounding streets: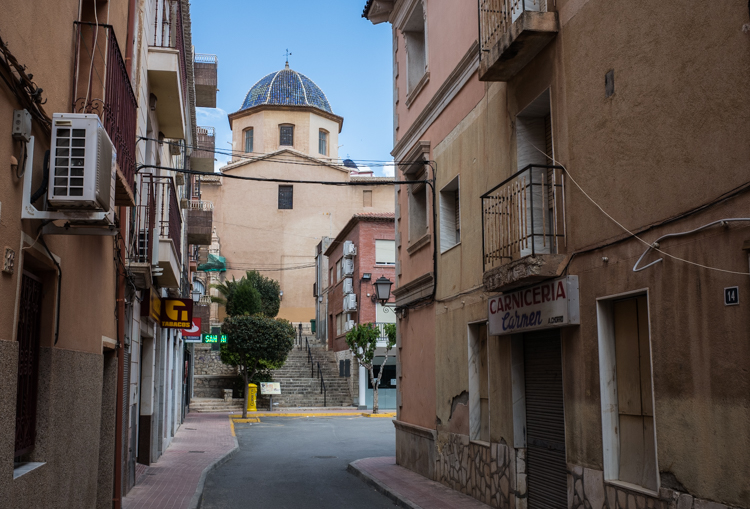 15_3
The local butcher: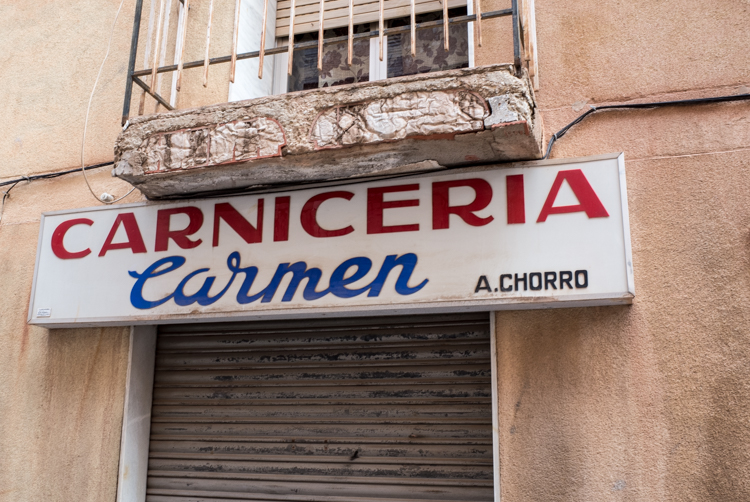 15_4
Agost has a significant ceramics industry, and the street signs in the centre reflect that: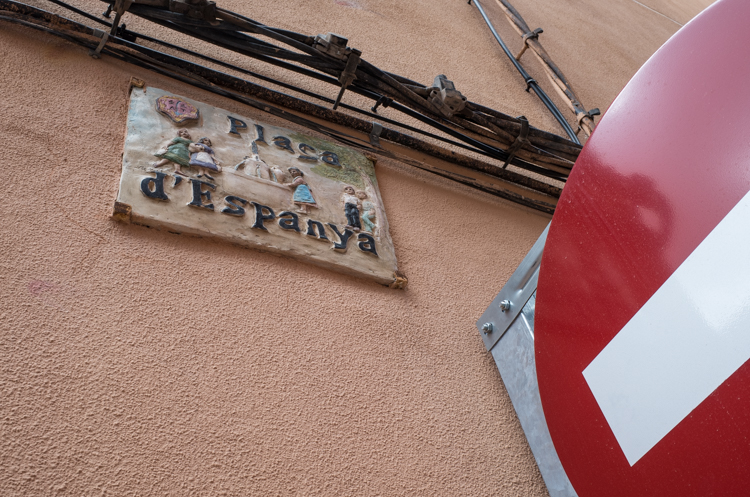 15_5
Plaza Pablo Iglesias, honouring one of the founding fathers of Spain's labour movement and the party that is today Spain's main opposition party on the left, PSOE (Partido Socialista y Obrero Español), the party I vote for in municipal elections (as a citizen of another EU member state, I am allowed to vote in local elections in Spain):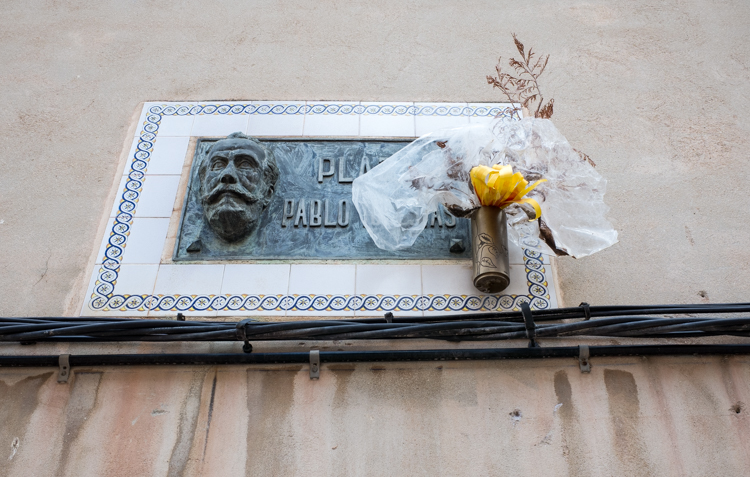 15_6
A few vignettes from the office. An impromptu brainstorming session involving a Dutch woman, a Danish woman, and an English guy: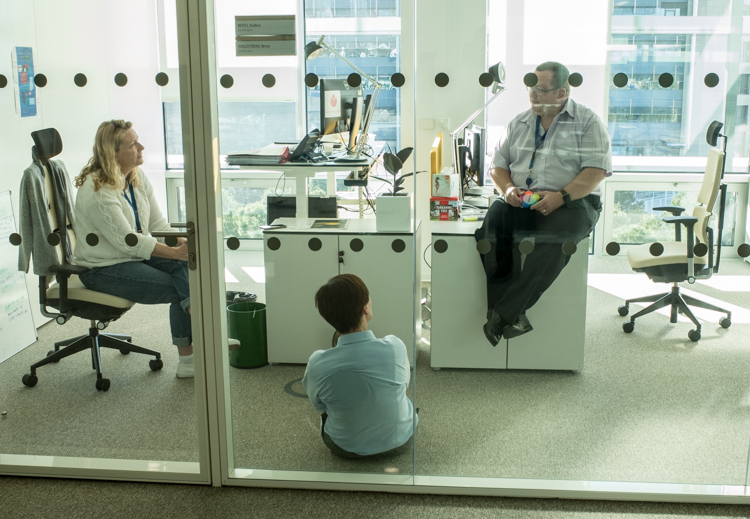 15_7
The decorations on the meeting table I have in my office; they are a good reflection of my personality and interests: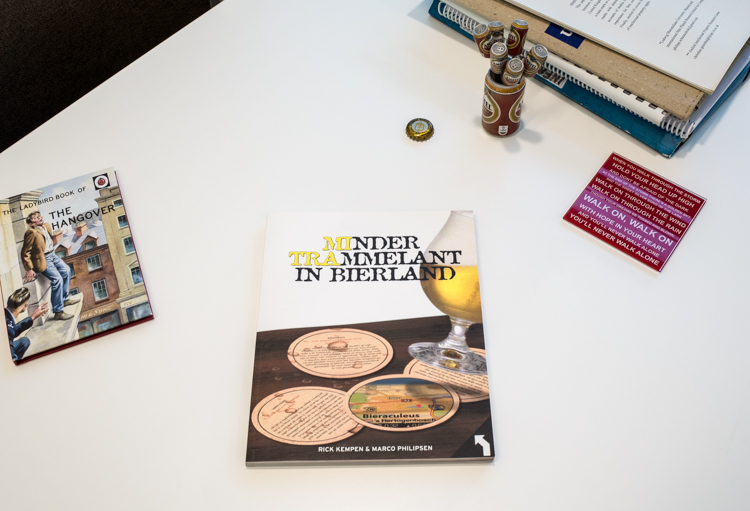 15_8
On Wednesday afternoon, Lili from Tibi came by the office to deliver her delicious goat cheese to those who had ordered earlier in the week: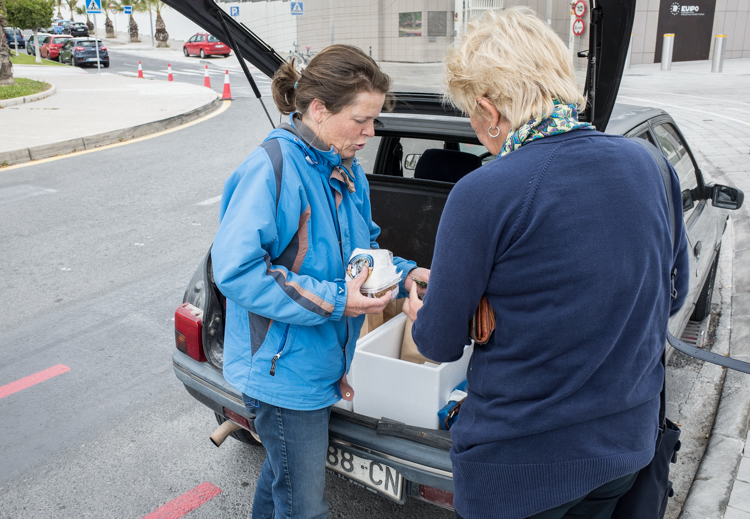 15_9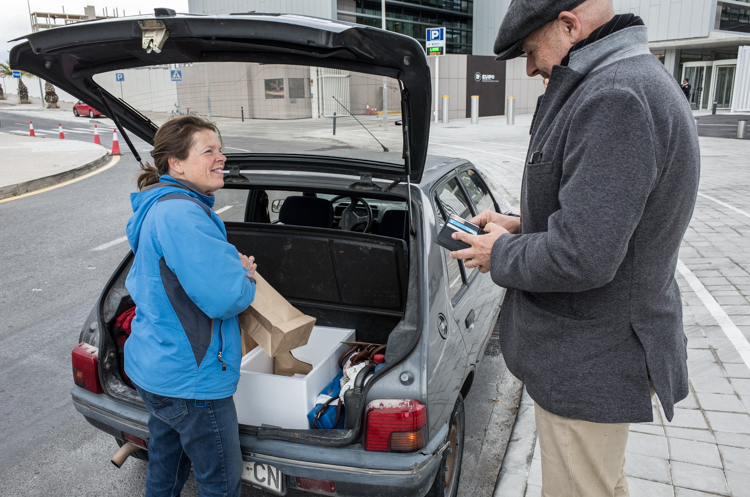 15_10
Next, a few images from the centre of Alicante. A poster encouraging people to adopt cats and dogs rather than buy in pet shops: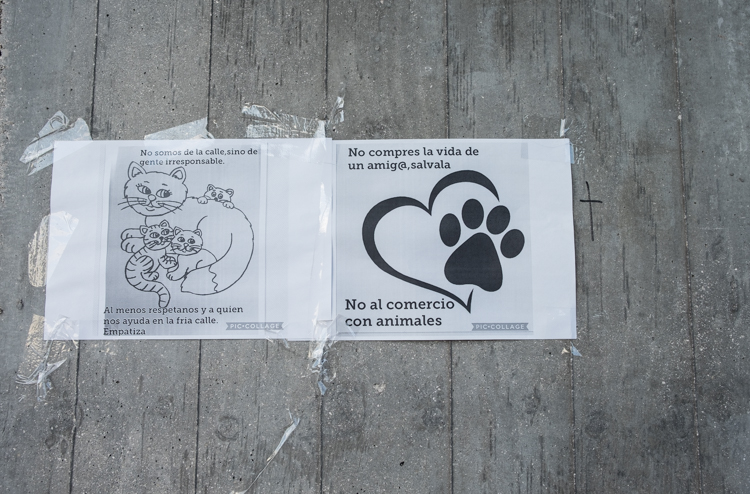 15_11
A door to nowhere: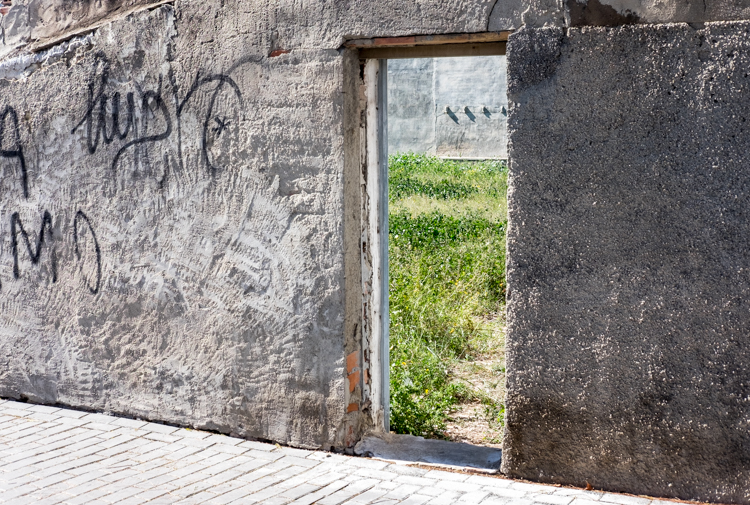 15_12
Plaza Seneca, site of the old bus station, now an urban park, much loved and used by the inhabitants of the surrounding neighbourhood: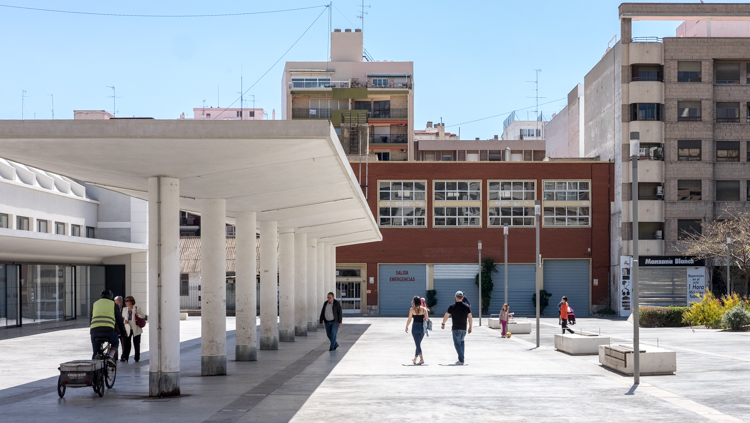 15_13
A typical scene, two elderly couples out walking and enjoying the sunshine run into each other on the square: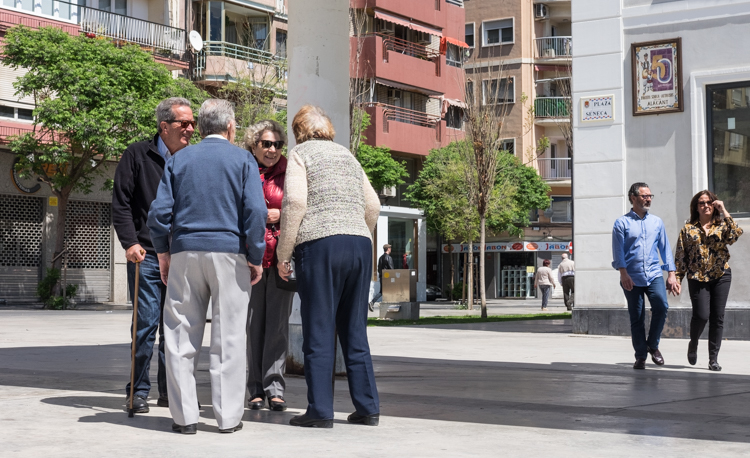 15_14
Decorated glass recycling container: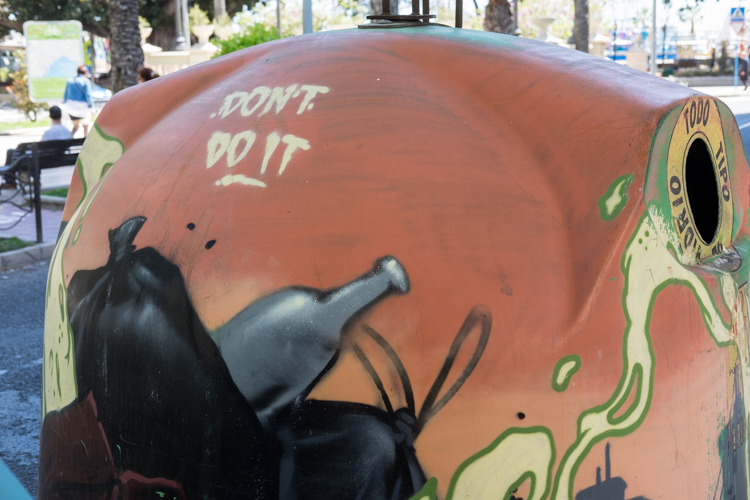 Thursday was Santa Faz, an important local holiday here in Alicante. I have put together a full gallery with explanations here, so below I show just a few of the images.
15_15
The procession from the city to the Santa Faz monastery proceeds along one of the major roads leading out of Alicante: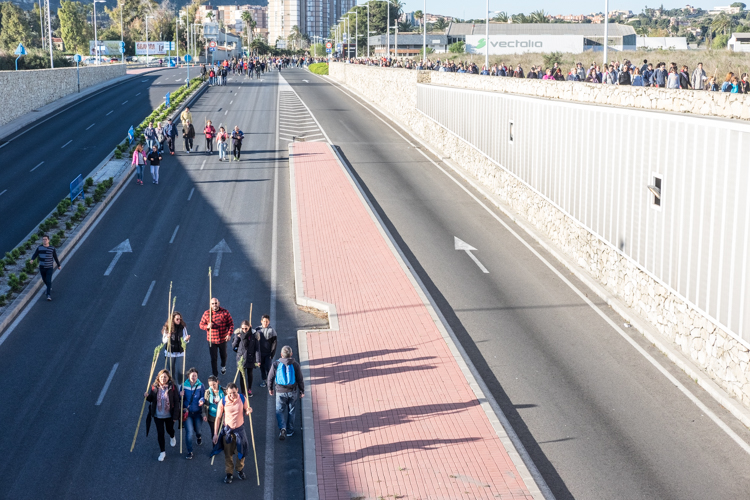 15_16
The priest addressing the crowd outside the monastery: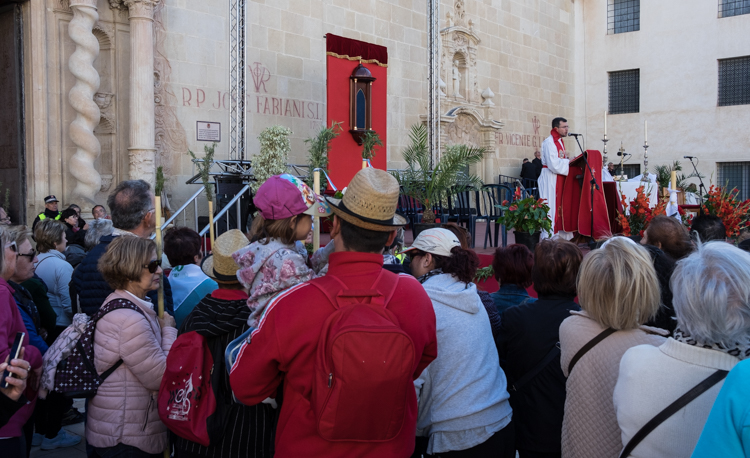 15_17
Having walked up to 8 km, people need a rest and perhaps a bite to eat and a drink: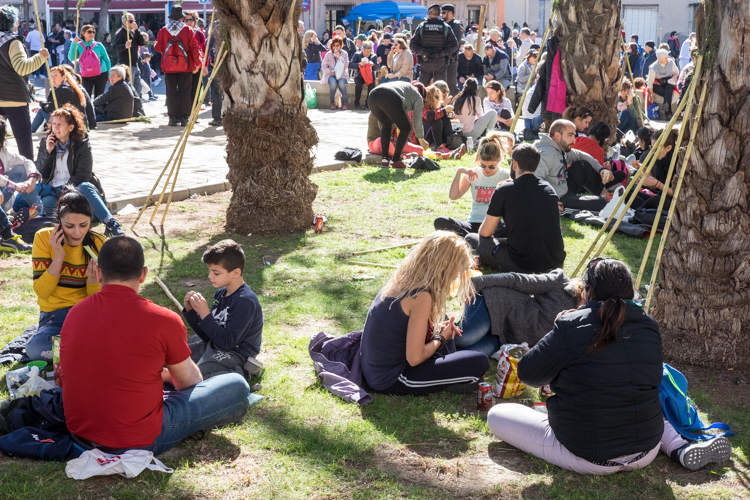 15_18
And the four-legged participants need some love too, especially if they are not used to big crowds:

15_19
Afterwards, the young people walk another couple of km to Playa San Juan, the beach that is the customary site of post-Santa Faz parties. This year, I noticed the absence of shopping carts, the traditional way to transport large quantities of alcohol to the beach. The police had announced beforehand that they would crack down on the practice this year, and the warning was taken seriously: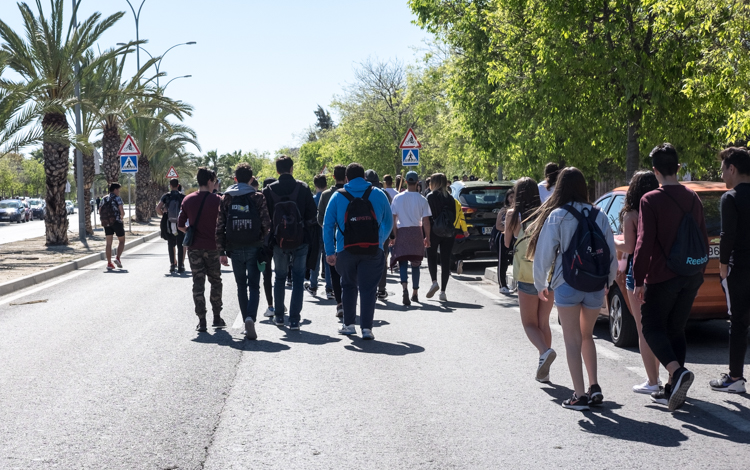 15_20
Still, there were quite a few people having fun on the beach, in alcoholic and non-alcoholic ways: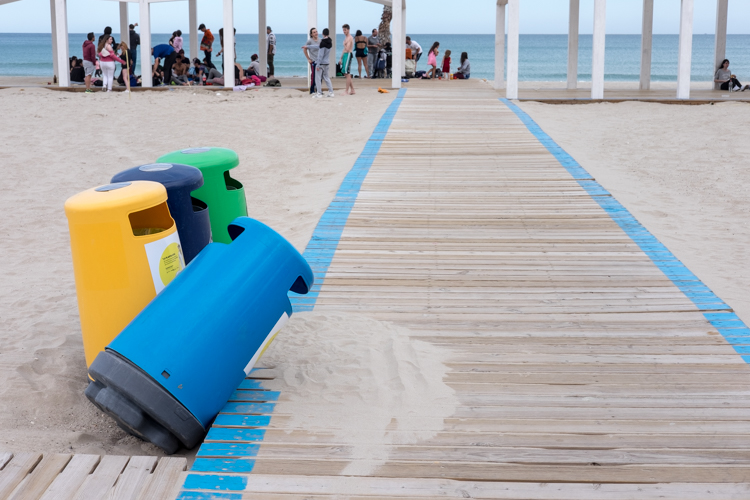 15_21
Usually, the users of this play structure are ten years younger than on this day: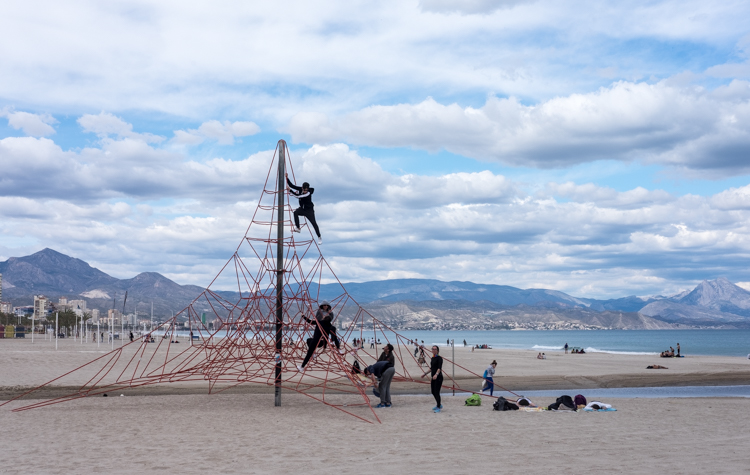 15_22
We have had some rainy days, and a little river/lake has formed on the beach, providing nice reflections for photographers: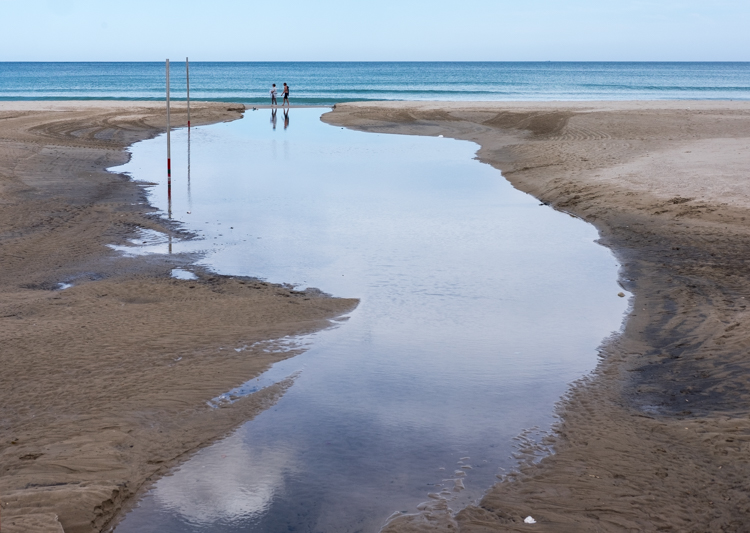 15_23
On Sunday, I cycled in the mountains again, this time to a place called Cuevas de Canelobre, a cave complex which is a popular site to visit, and is also sometimes used for concerts and events. The road to get there is quite challenging, with a climb from about 350 m to 570 m during the last 2.7 km. Along the way, signs like this one inform the cyclist of the coming attractions: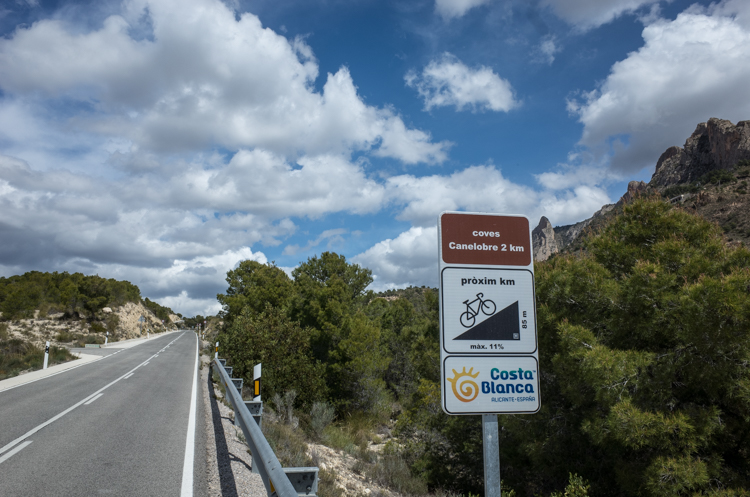 15_24
After about 2 km, there is a car park used by hikers who want to hike to the highest summit in the immediate area, called Cabeçó d'Or or Cabezón de Oro, around 1200 m above sea level. This is the view of the road on which I have just suffered:

15_25
This is the beginning of the hiking trail to the summit: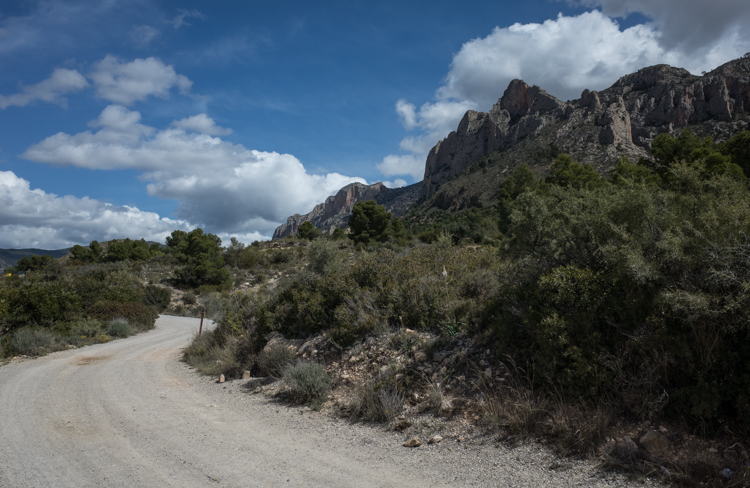 15_26
After huffing and puffing for the remaining 700 m, I enjoyed the view of the Alicante coastal plain from the entrance to the caves:

15_27
I finish this weekly blog with a cute dog, as I often do. This one is dressed in what I think of as a Flemenco dress, given that we are now approaching the famous Feria de Abril in Seville. It is the kind of grab shot I get because I always carry a camera, even when just running an errand in the neighbourhood, as was the case here: