The week began at home, but on Wednesday afternoon I flew to Maastricht where I was going to attend a course at the European Institute of Public Administration on Thursday and Friday. After that, I stayed in the Netherlands for the weekend, visiting old friends in Eindhoven on Friday evening. I present the week's pictures more or less chronologically.
15_1
I start with a couple of morning dog walk images. First, close parking: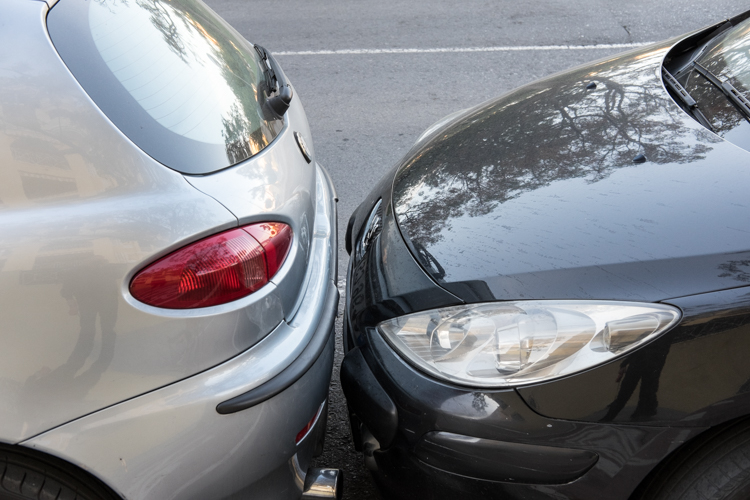 15_2
Morning sun in the park: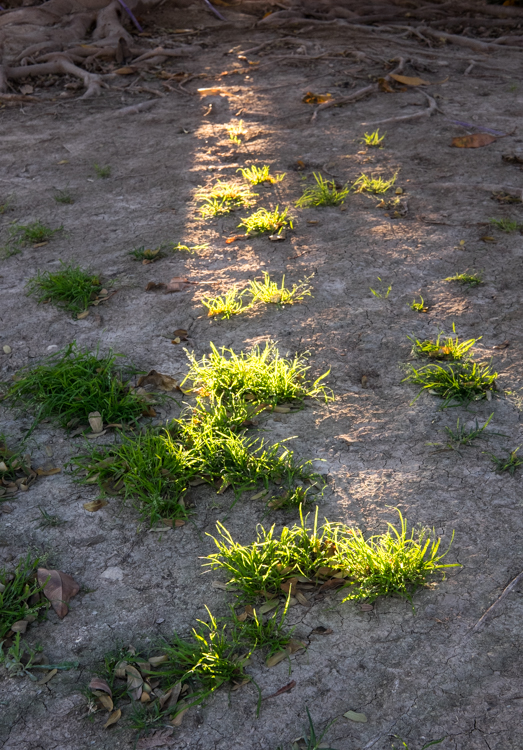 15_3
Observation post. The birds are monitoring me, because I leave food for the stray cats and the pigeons like to partake of it as well (once the cats are done, of course):

15_4
Sunset over the golf course, seen from my roof terrace: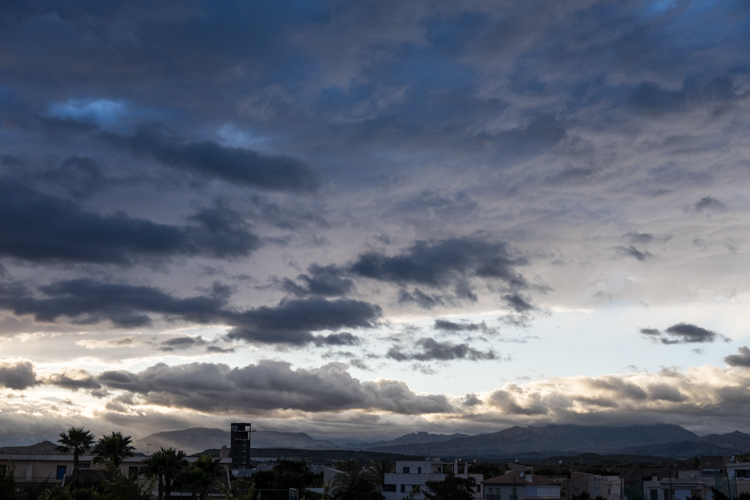 15_5
A rainy morning on my street:

15_6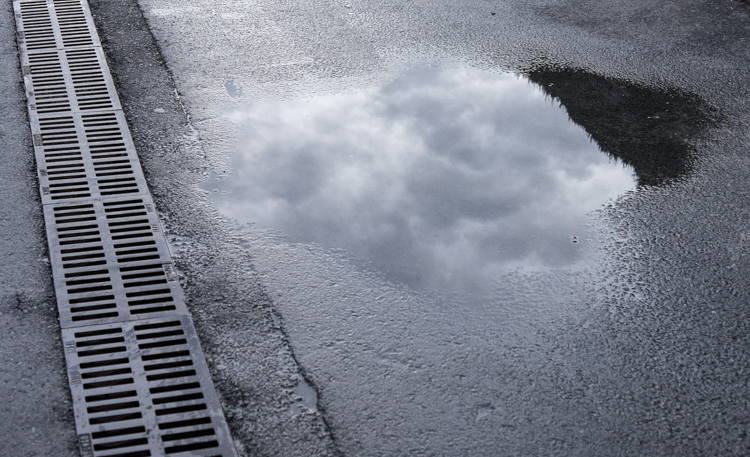 15_7
Cats prowling in the darkness: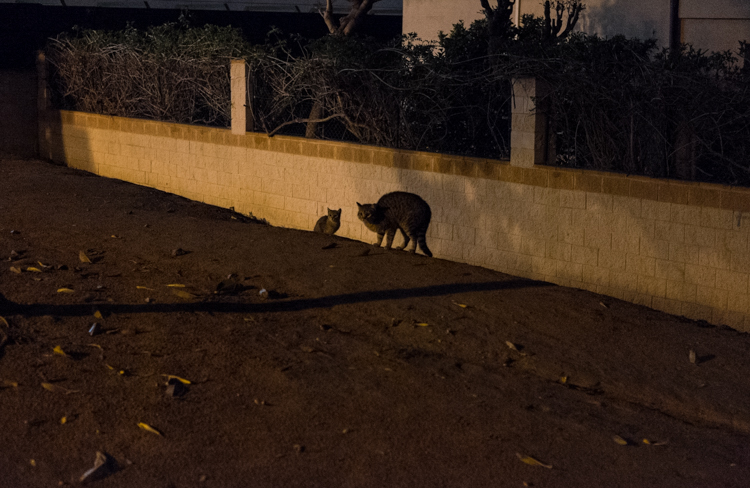 15_8
On Sunday I cycled to Santa Pola and took a short break in the harbour: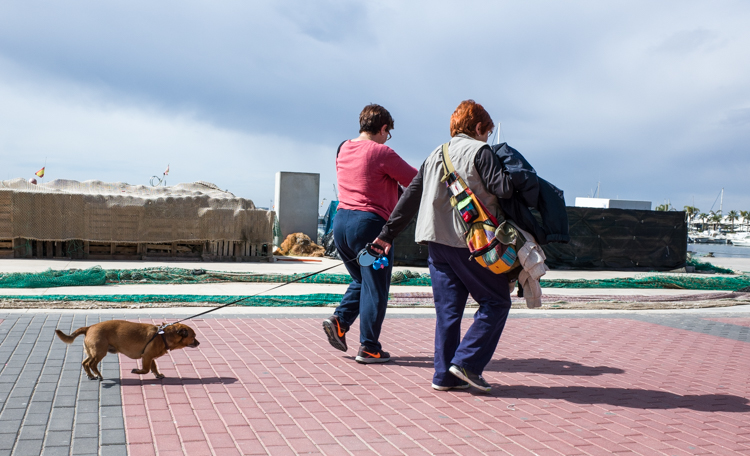 15_9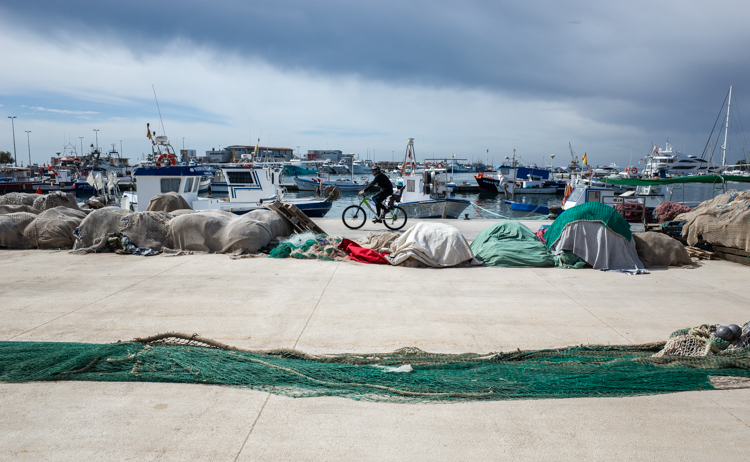 15_10
Couple with dog, along the road from Santa Pola to Arenales del Sol: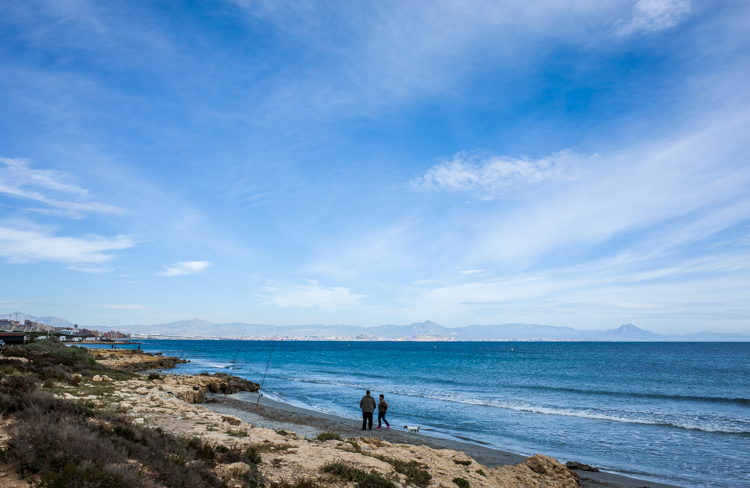 15_11
On Wednesday I had lunch with my wife and our daughter. Monica was going back to Cardiff on Saturday, and I was flying to Maastricht later that afternoon, so this was the last meal together this time around. We went to Bodhigreen, one of Alicante's vegetarian restaurants: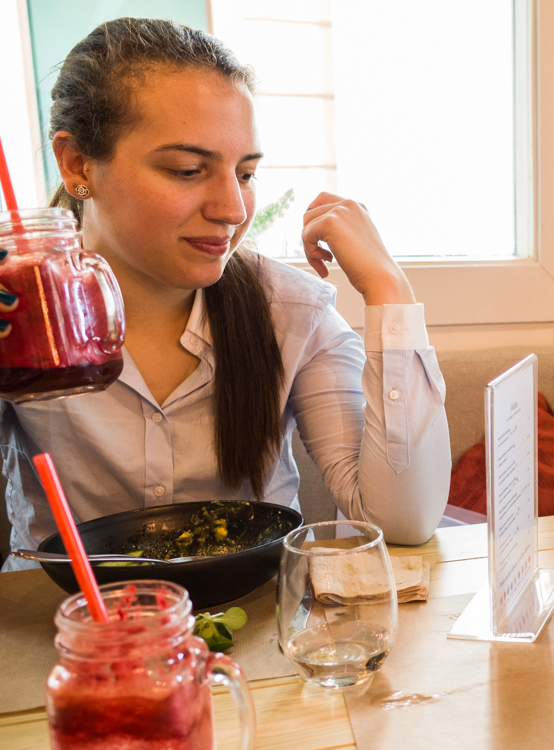 15_12
The salad: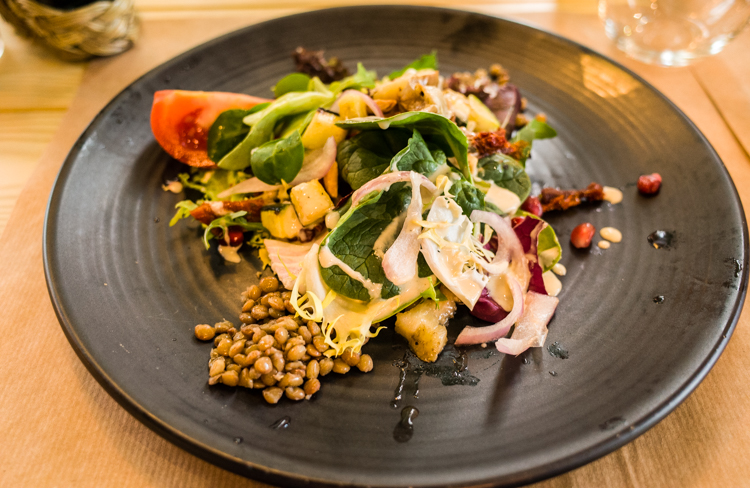 15_13
Mexican plate: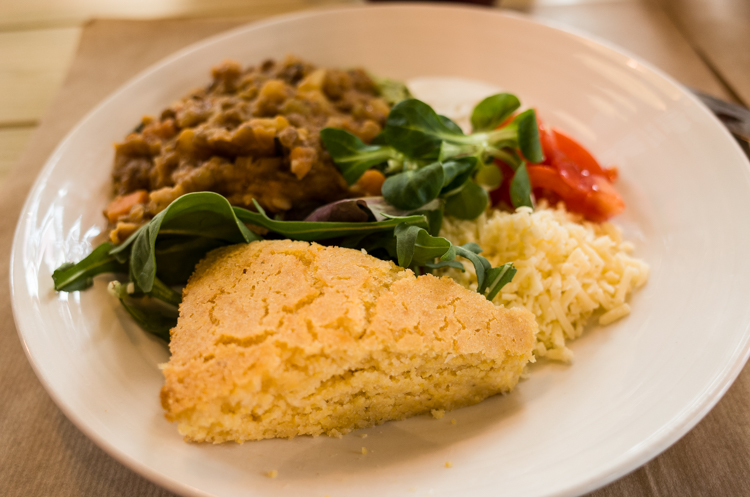 15_14
Vegan chocolate cake. The food at Bhodigreen is excellent, vegan or not: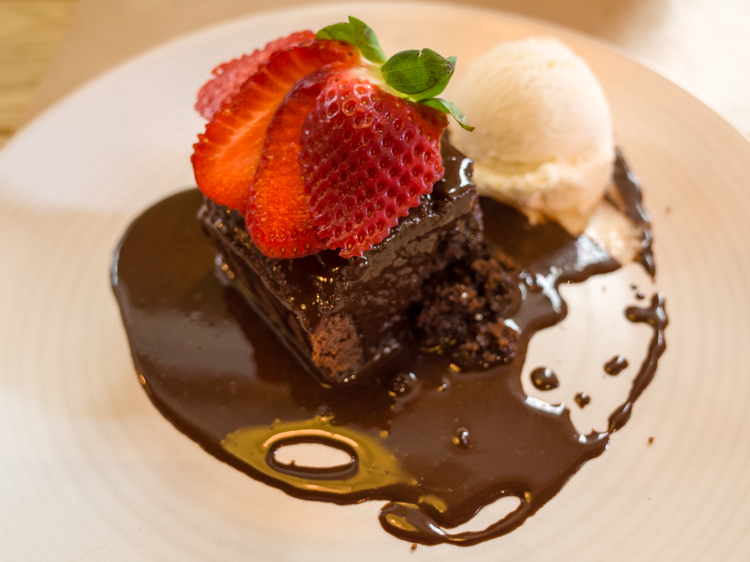 The rest of the images are from the Netherlands.
15_15
I arrived at my hotel in Maastricht around 9 p.m. on Wednesday. After checking in etc., I ventured out to look for a bar with good beer on tap that I remembered from a previous visit. This is the view along the way, the other shore of the river Maas: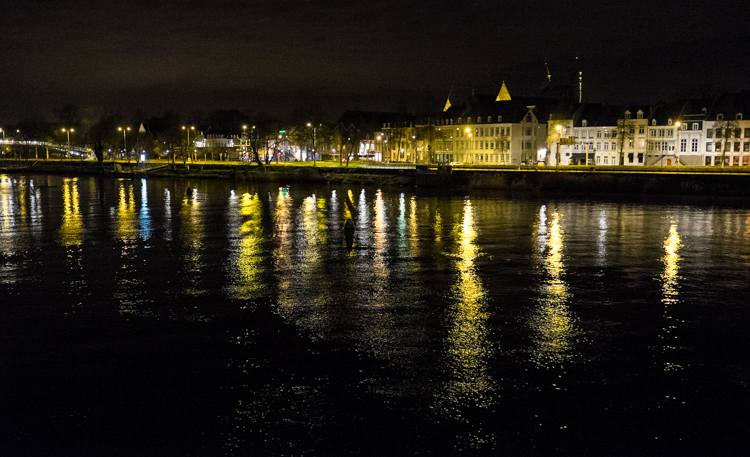 15_16
The bar is called De Poshoorn, and it has nice decor and good beer at reasonable prices: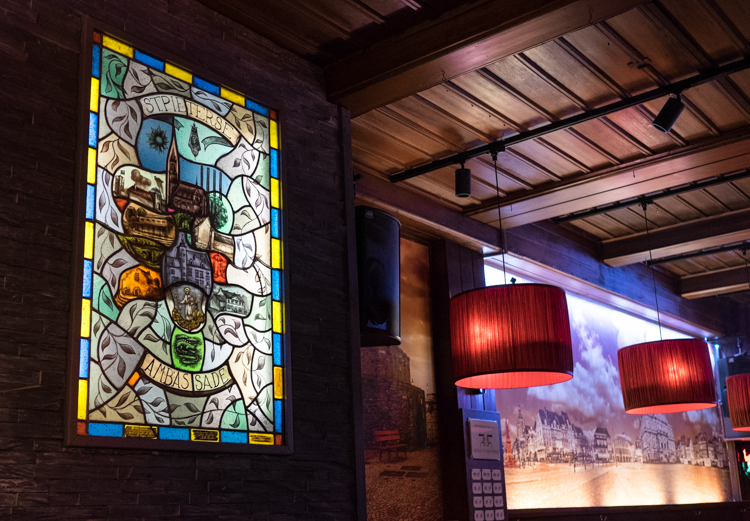 15_17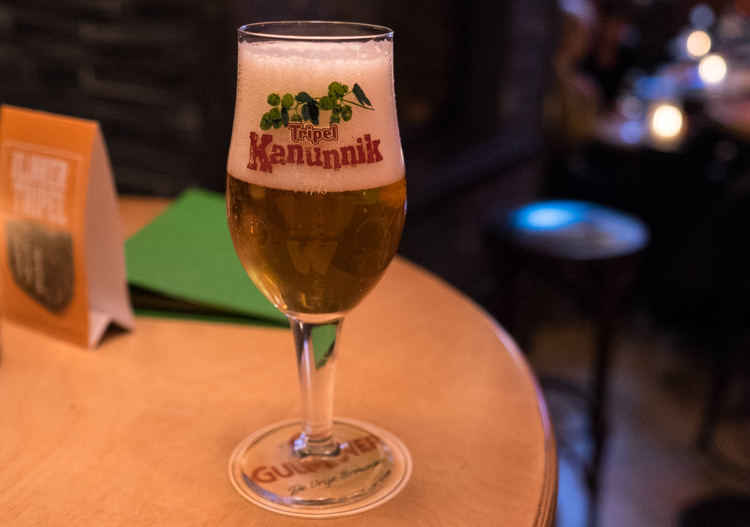 15_18
I lingered at the bar too long; in the Netherlands, by 10 p.m. the kitchens in the restaurants are already closed, so my only option for dinner was this kebab place in front of the train station: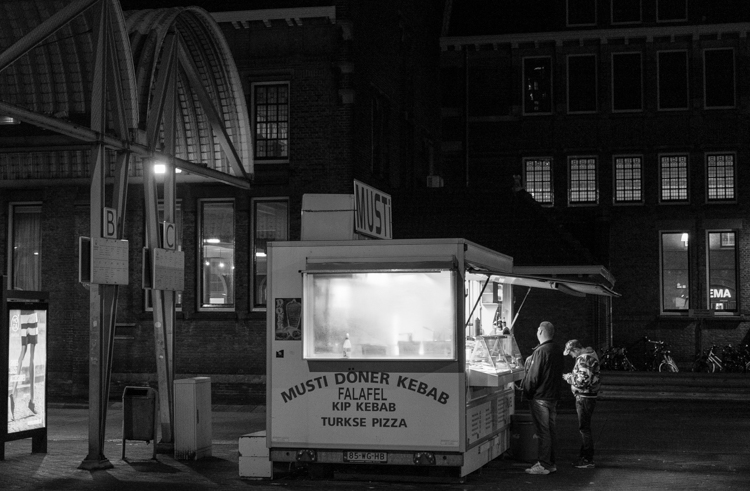 15_19
On Thursday morning, I walked from my hotel to EIPA. This is typical morning traffic in the centre, here on Sint Servaas bridge: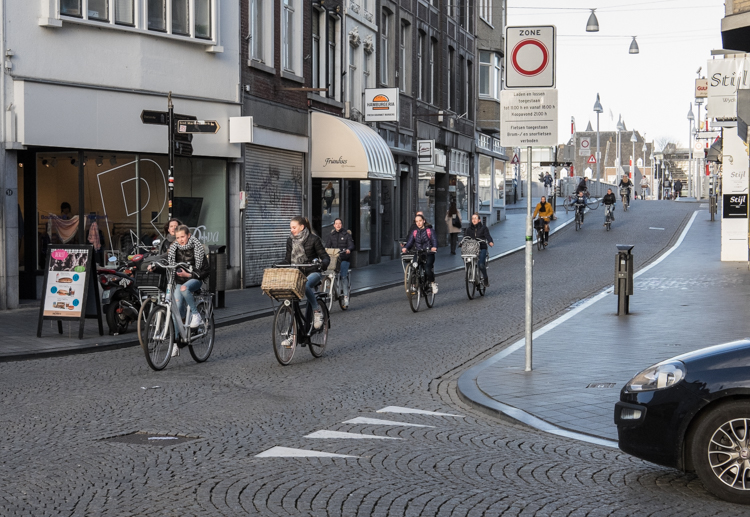 15_20
The Maas is spanned by several bridges. This one is called Hoge Brug: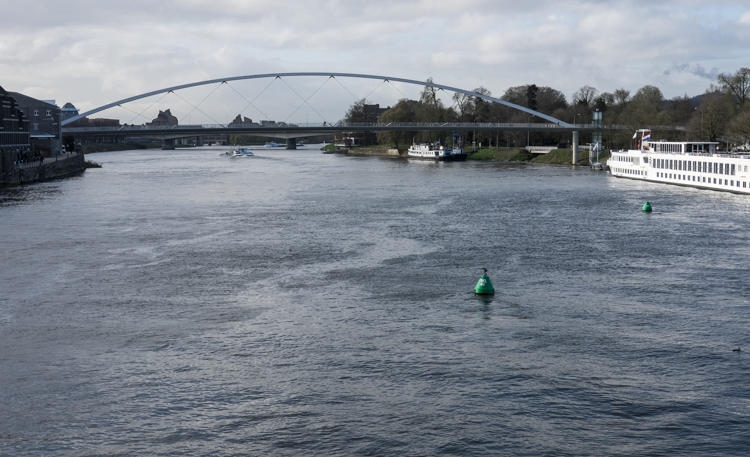 15_21
Face on Sint Servaas Brug: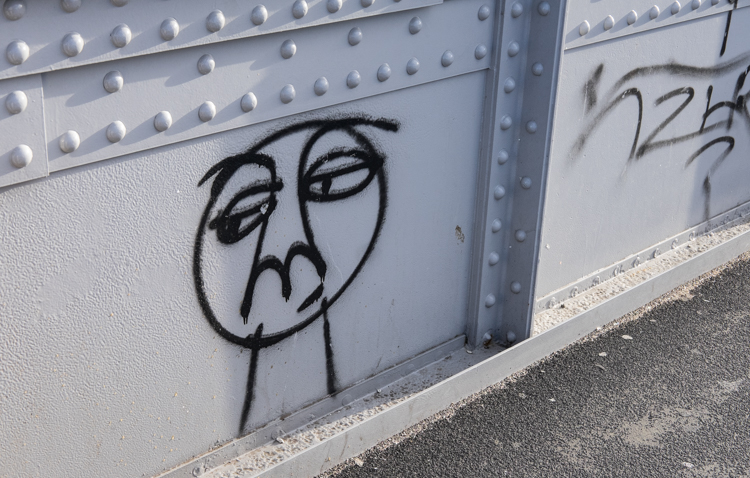 15_22
EIPA is located on Onze Lieve Vrouw square, opposite Maastricht's main church. It is a lovely little square. Here a man waits for his wife who is inside the small chapel in the background: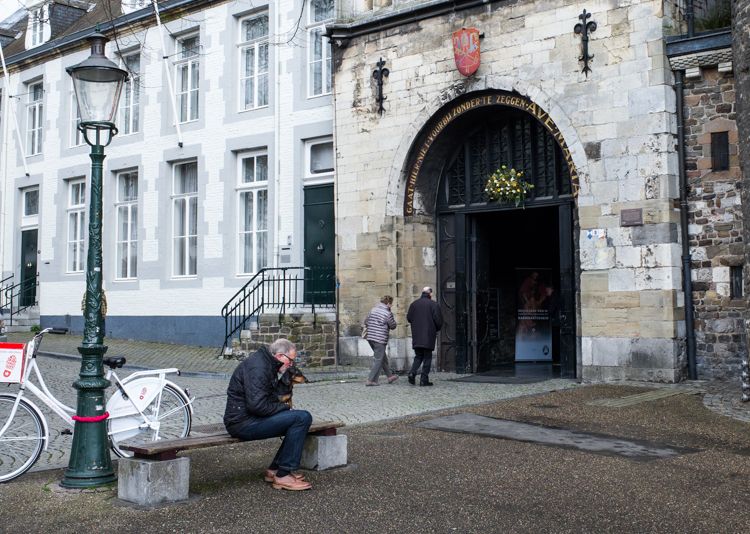 15_23
This part of the Netherlands is mostly Catholic, and quite a few people pop into this little shrine to light a candle and offer a quick prayer: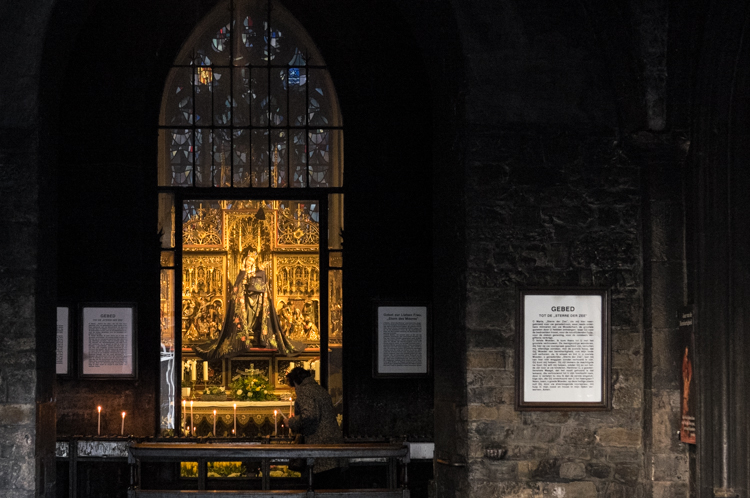 15_24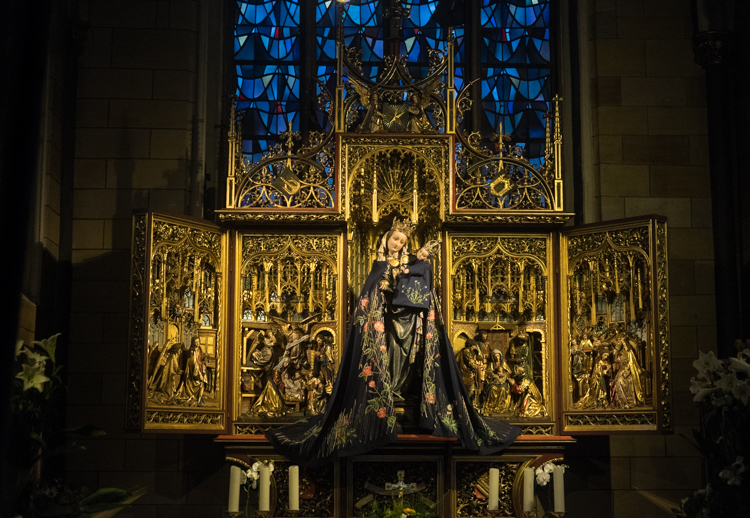 15_25
Reflections: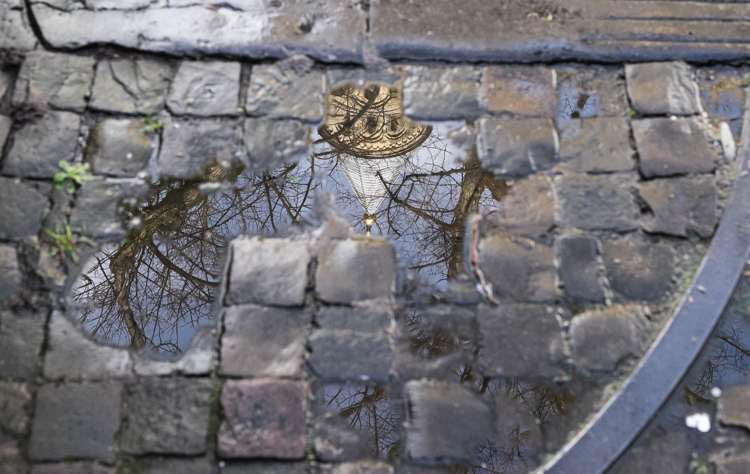 15_26
Normally non-food shops in most of the Netherlands close early, at 6 p.m. But in every town there is a koopavond one day each week when the shops stay open until 9 p.m. In Maastricht that day is Thursday, so after the course ended, I went out to explore the city on foot. People and pets were out and about: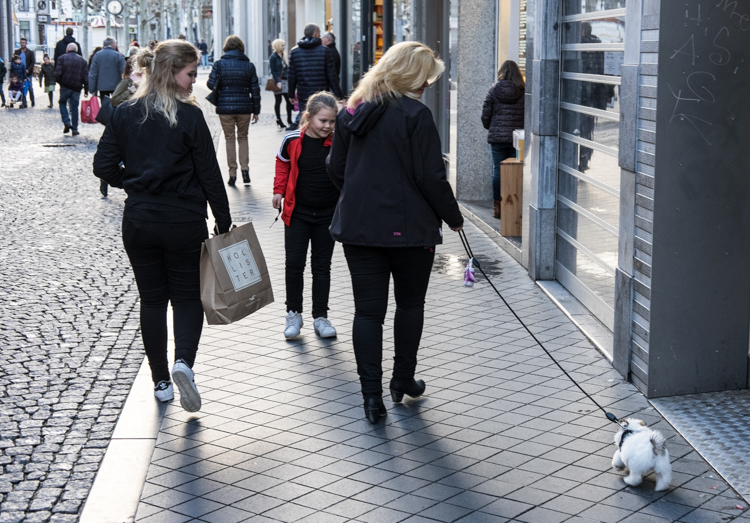 15_27
On the Markt square: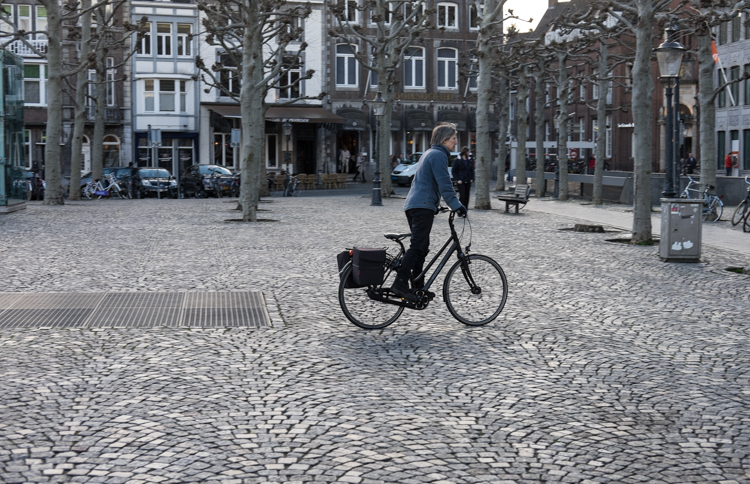 15_28
Maastricht is full of art in the streets: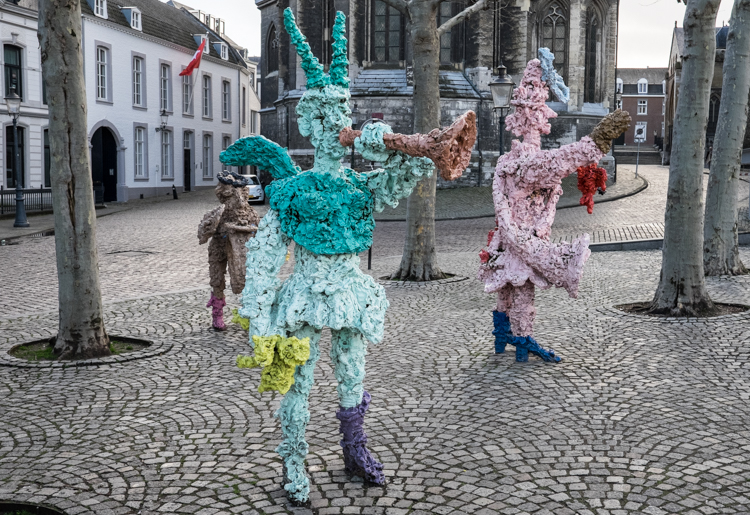 15_29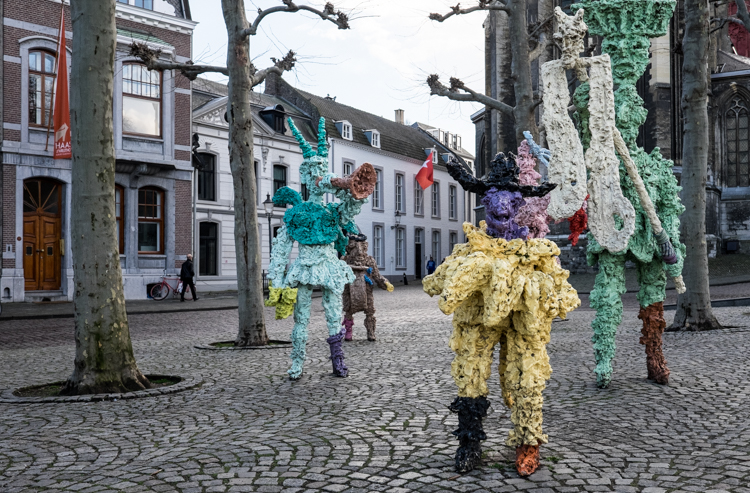 15_30
The goal of my walk was the Dominicanenkerk, a 700-year old church that had fallen into disuse and was later restored and converted to a bookshop: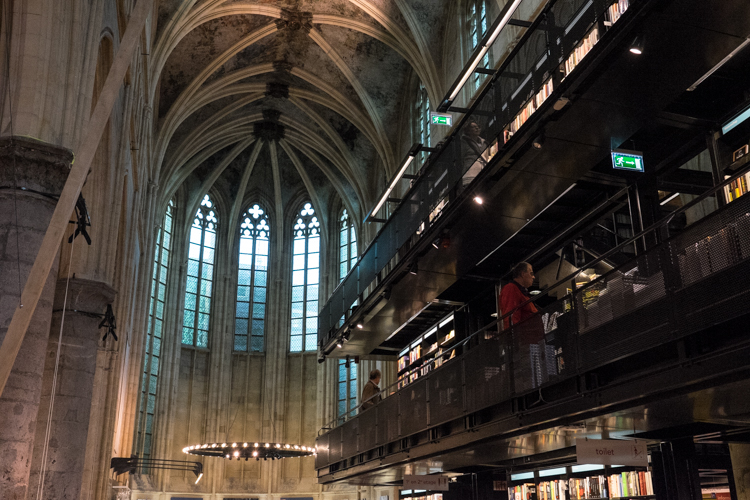 15_31
The bookshop has been written about in The Guardian newspaper, so a few tourists like me stop by, but mostly the shoppers are local: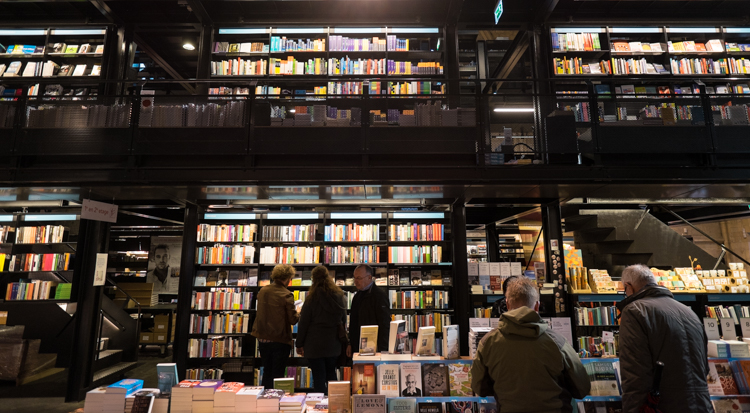 15_32
The café: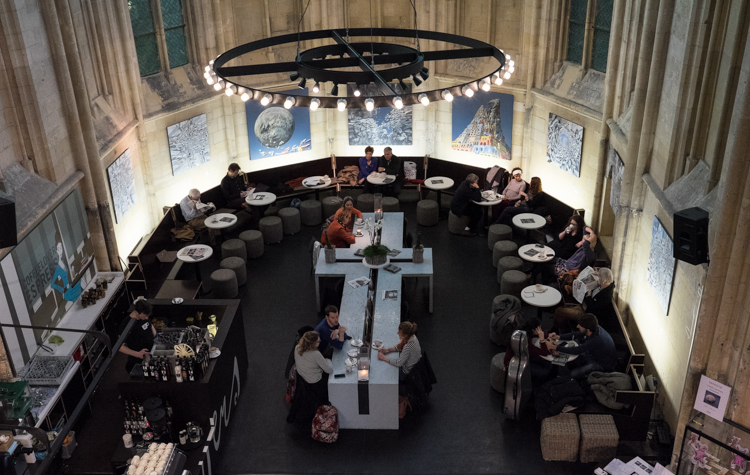 15_33
Afterwards, I walked around a bit more. The shopping was slowly winding down, and the bars and restaurants were filling up: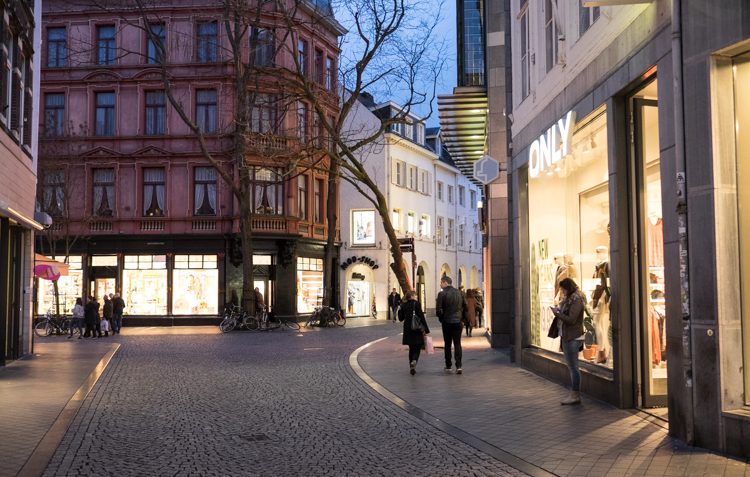 15_34
On the way back to my hotel, I once again photographed Hoge Brug, this time with some ominous clouds above it: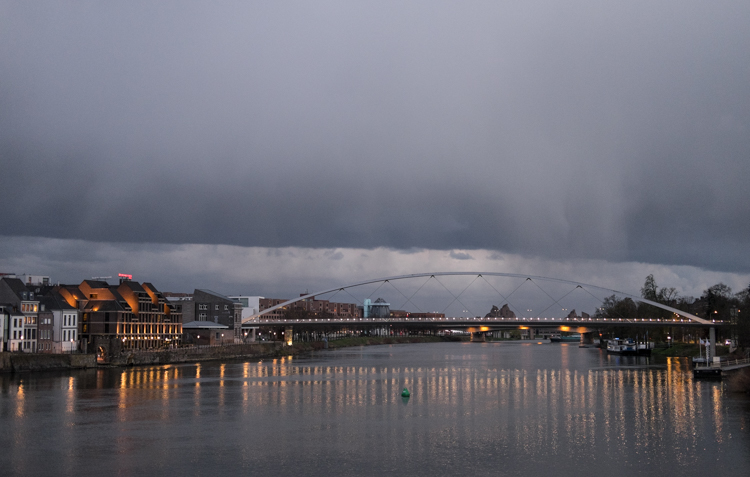 15_35
Friday morning detail, on my way back to EIPA: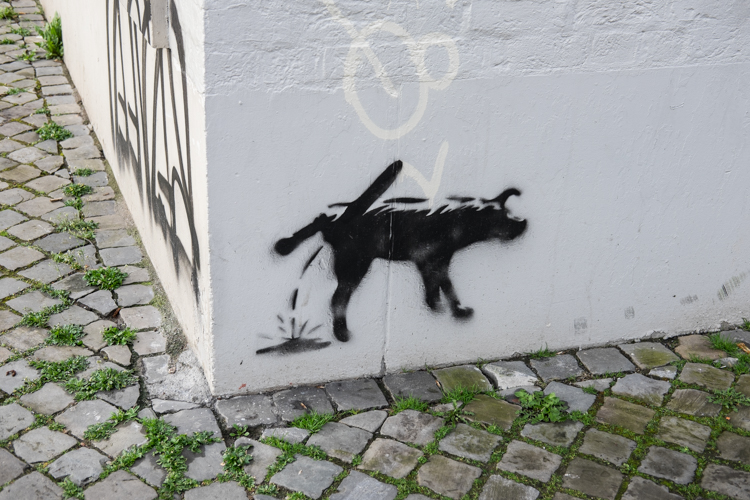 15_36
Just inside the EIPA entrance, there is a small statue: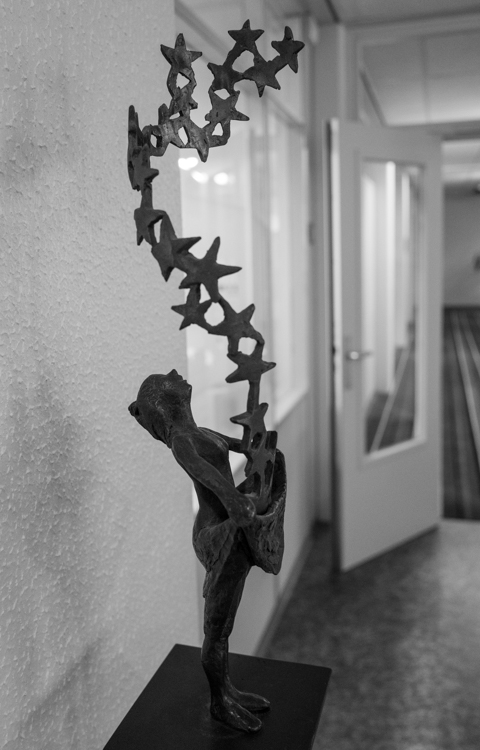 After the course finished on Friday afternoon, I took the train to Maastricht to visit Anna and Geert, a couple whose wedding I photographed almost exactly 10 years ago.
15_37
I received a warm welcome: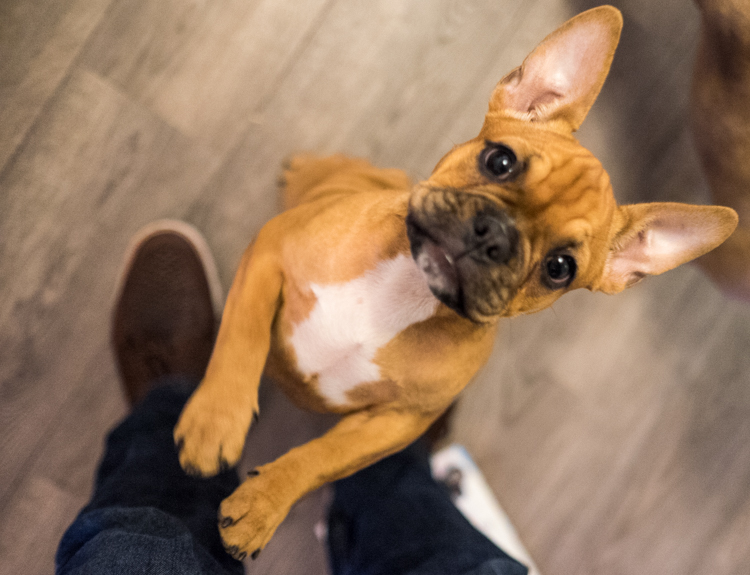 15_38
We spent a nice evening, talking about this and that: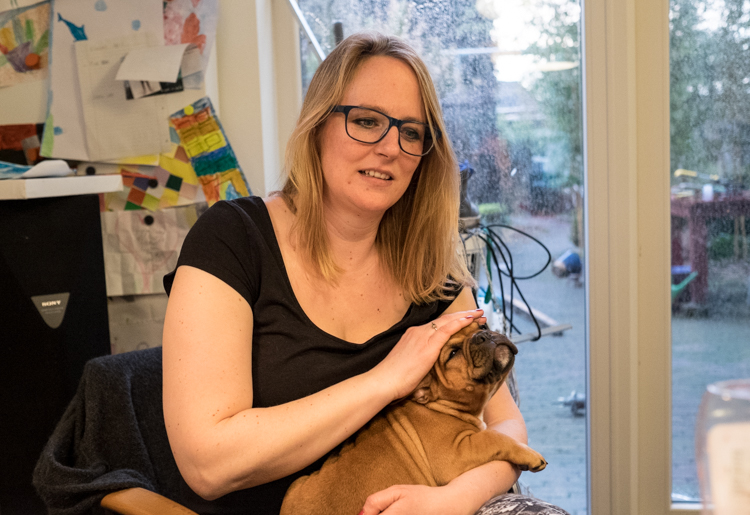 15_39
Six-year old Nora helps her dad make pizza: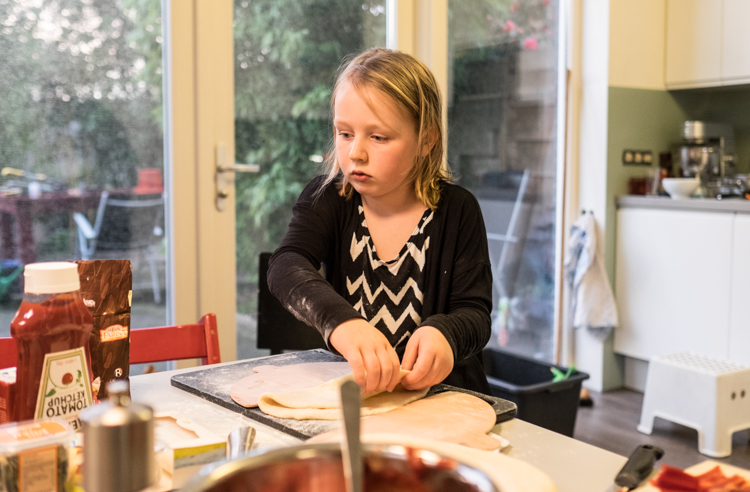 15_40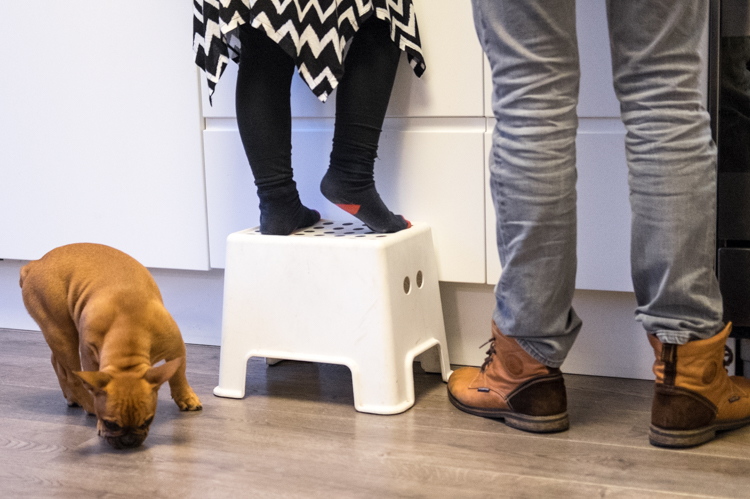 15_41
After dinner, I made this portrait of two sets of mother and daughter: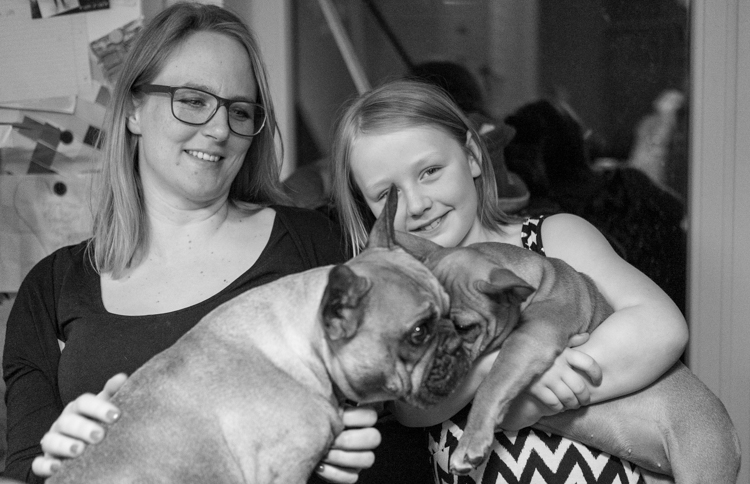 15_42
Then Nora did a guitar lesson: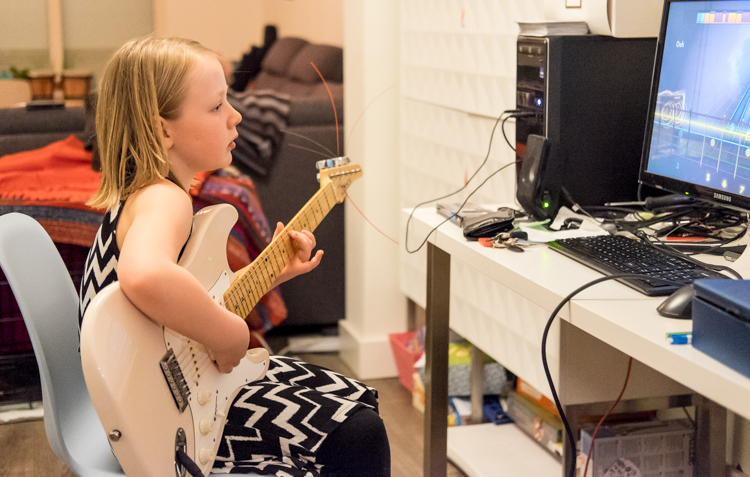 15_43
And finally, Geert joined in as well. It was a very nice, calm evening, at the end of which Geert and Nora walked back to my hotel with me: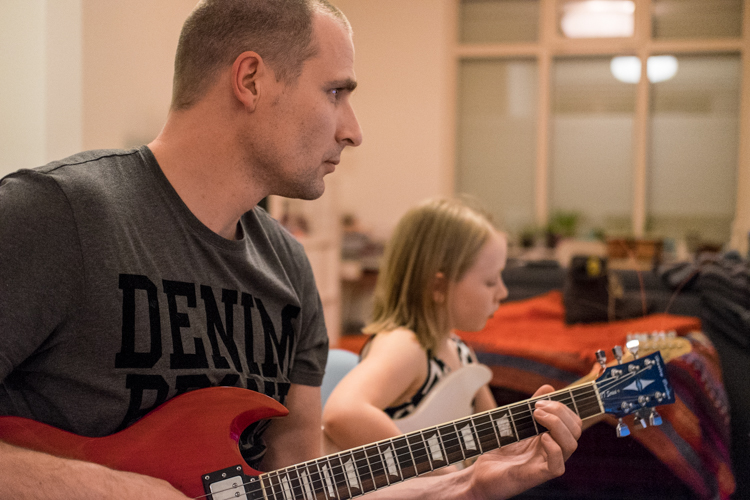 More pictures from Maastricht can be seen here.