Family from Florida are currently visiting us, so we are spending some time showing them around the vicinity. Most of the week's images are from those little day trips.
Main
On Sunday we went to the island of Tabarca, a quite unique and lovely place. To get there, you take the ferry from the fishing harbour of Santa Pola: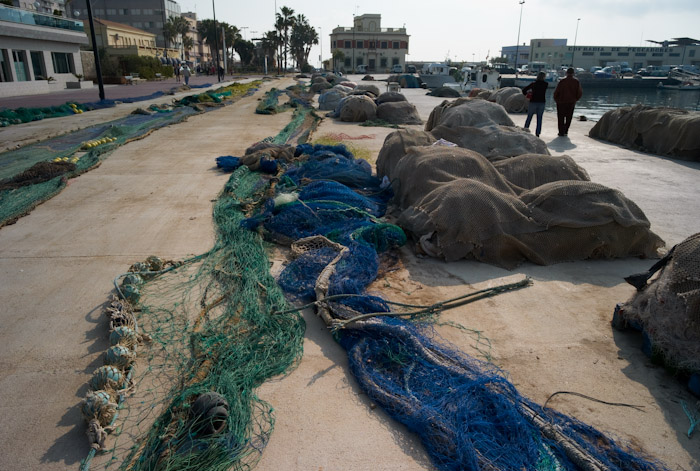 The alternates:
Alternate 1
On the boat, with Tabarca faintly visible in the distance: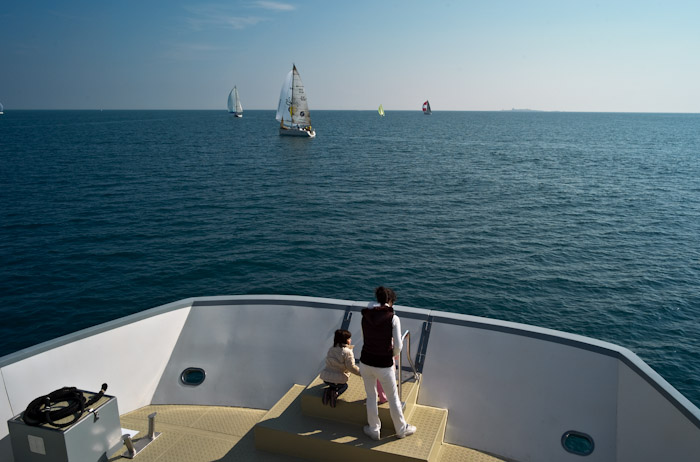 Alternate 2
Looking back, the mouth of Santa Pola harbour: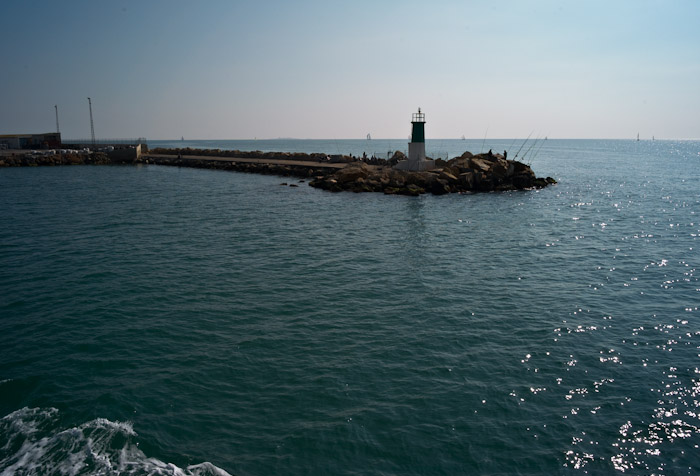 Alternate 3
There are no cars on Tabarca, but everyone must have some kind of boat: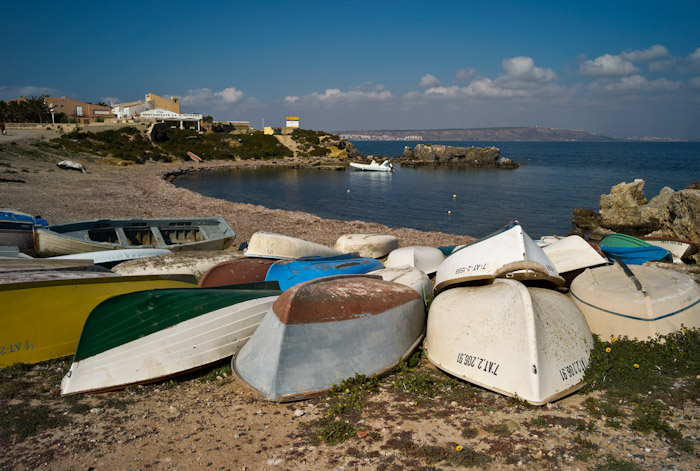 Alternate 4
Walking around the island, one sees views like this: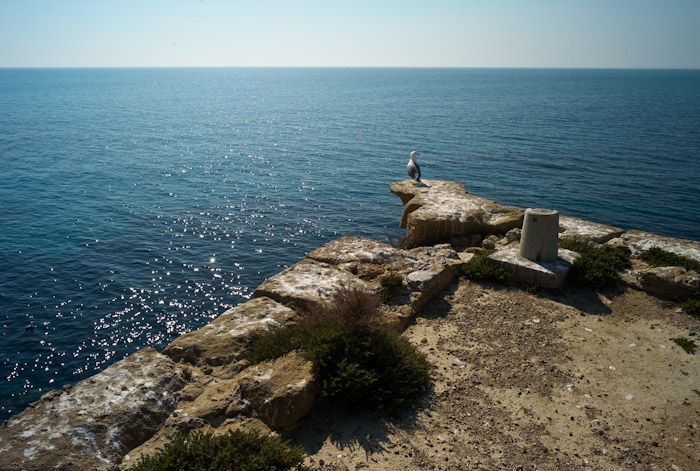 Alternate 5
This is the main street of the village. Talk about a sleepy place: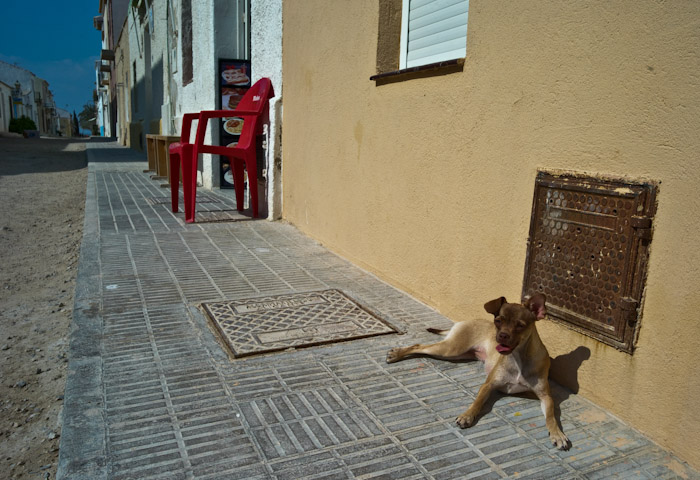 Now back to the mainland.
Alternate 6
My car was in the shop for a couple of days, and since the weather was so-so, I did not ride my motorcycle to work. Instead, I slummed it on public transport. At least one has the opportunity to check out fellow passengers, such as this señorita waiting at the Sergio Cardell tram stop near our house: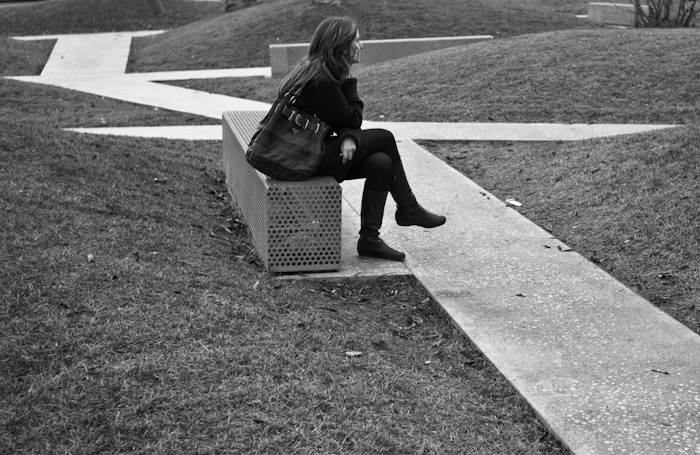 On Thursday night, my uncle and I drove to Valencia to watch an UEFA Cup game between Valencia CF and Dynamo Kiev. The result in the first game in the Ukraine a couple of weeks earlier had been 1-1, so Valencia simply needed to win to advance in the tournament.
Alternate 7
For most of the game, the coach of Dynamo Kiev watched the action rather impassively: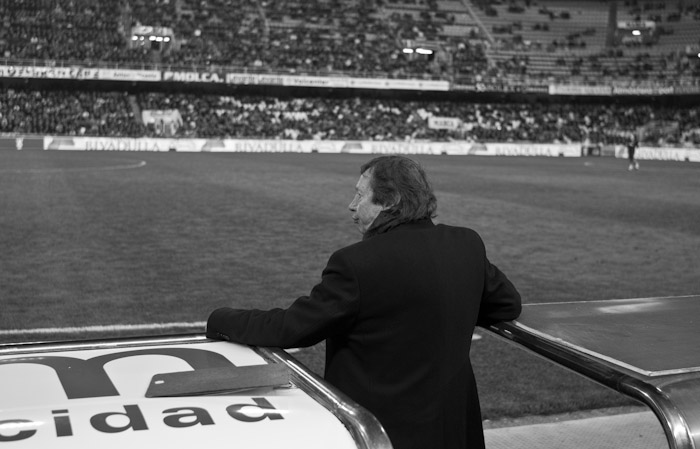 Alternate 8
During the second half, he became a bit more animated, here arguing with the fourth official: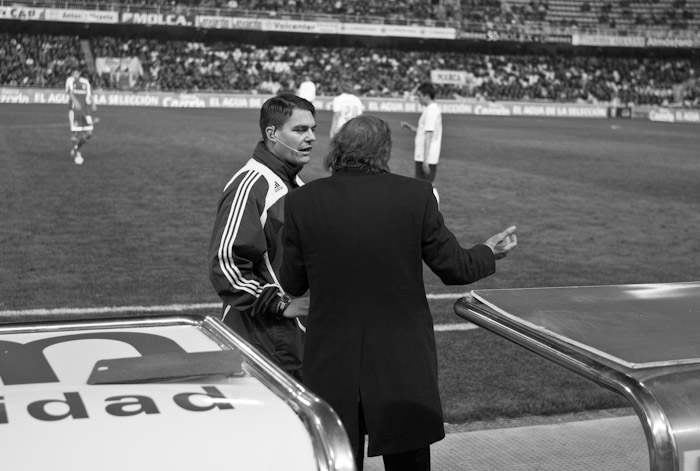 Alternate 9
Valencia has just scored to make it 2-1. At this point this was the result that would put them into the second round: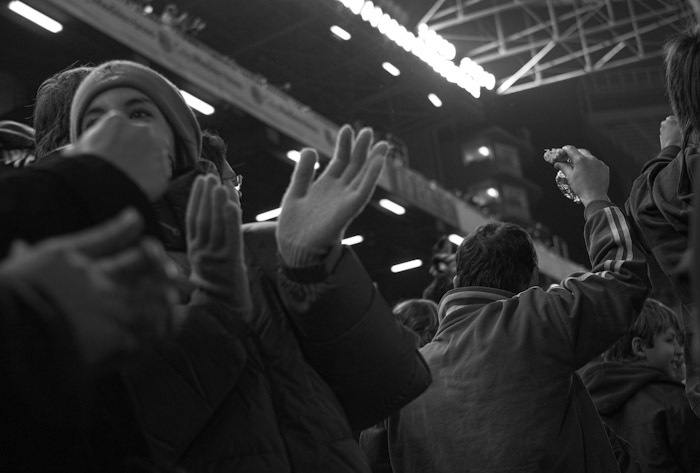 In the end, Kiev equalised late in the second half, the game ended 2-2 and so the Ukrainians went through on the away-goal rule.
Saturday we were back in Valencia, this time to walk around the city. The weather looked very iffy but we decided to go anyway.
Alternate 10
There is a sizeable Russian population here on the Costa Blanca, evindenced, among other things, but this impressive new church built in the town of Calpe and undoubtedly paid for with mafia money, at least partly: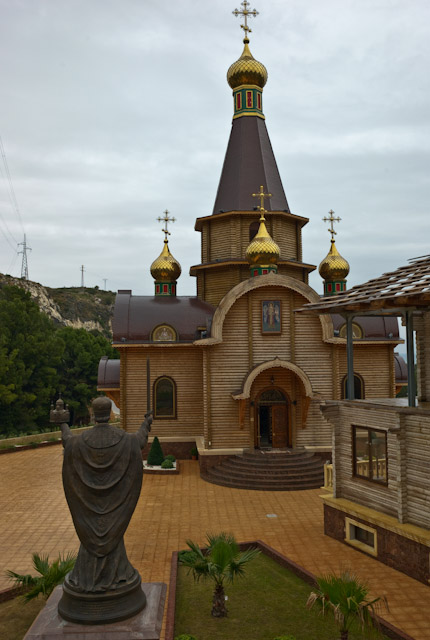 Alternate 11
The interior of the church. The Russian Orthodox faith is not for the weak. The services are long and you stand up. That's why there are no pews: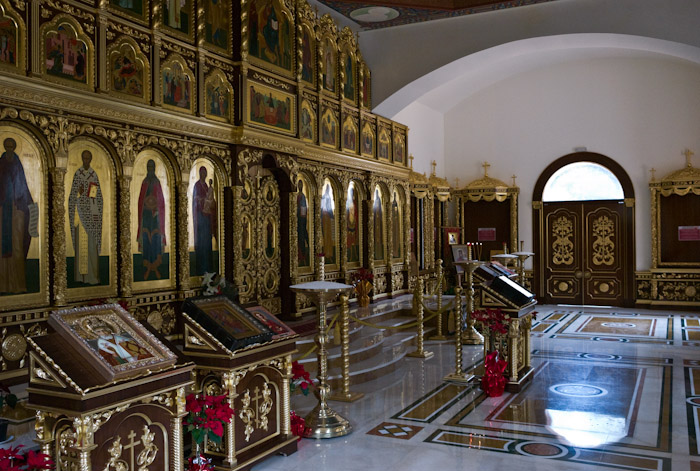 Alternate 12
My mother was Russian Orthodox. This week she would have turned 86, had she lived. We each lit a candle for her: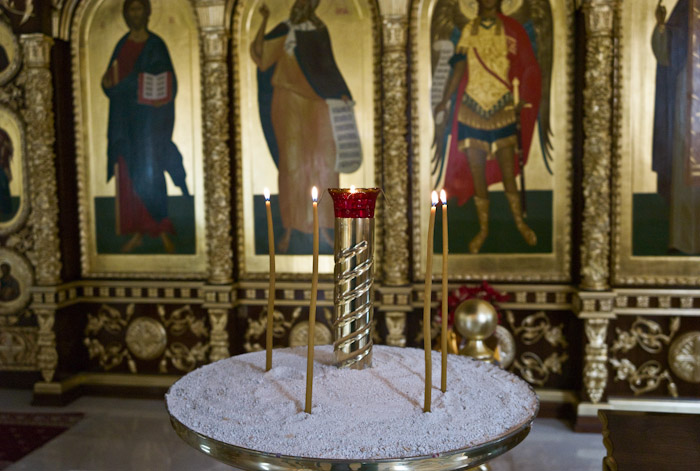 Alternate 13
Once we got to Valencia, the weather was no longer iffy. It was just plain bad: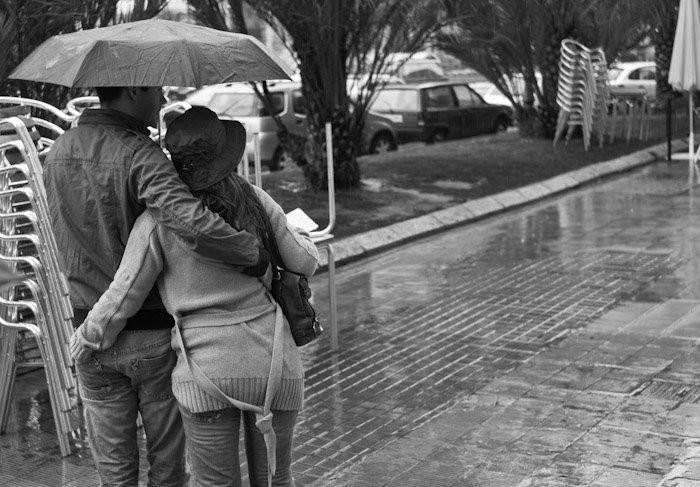 Alternate 14
By some kind of divine miracle, a Chinese umbrella vendor showed up. At the modest price of €3 each, there was not much to think about: