My sister is visiting, so last weekend we drove up to Benidorm, the best-known resort in this part of Spain. During the summer it is famous for being the haven for loutish, drunk Brits and other Northern Europeans. During the autumn and winter it is more peaceful. The population of the town consists of the local Spanish residents, and northern retirees who have second homes in Spain.
Main
This triangular rock is the symbol of Benidorm: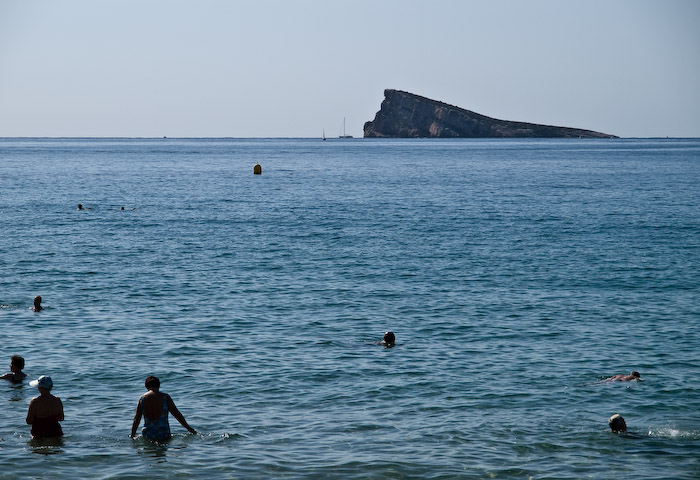 The alternates:
Alternate 1
The beach is dominated by people of a certain age, especially before noon. No señoritas here: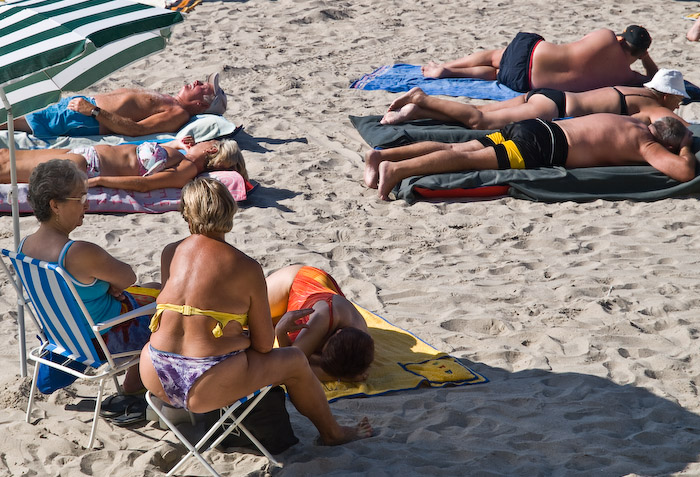 Alternate 2
The cat is stray, but obviously not afraid of people, and apparently also well fed: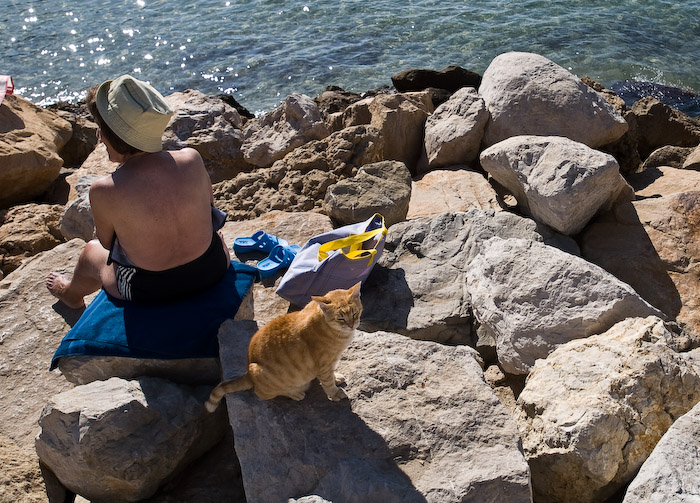 Alternate 3
A nap in the harbour: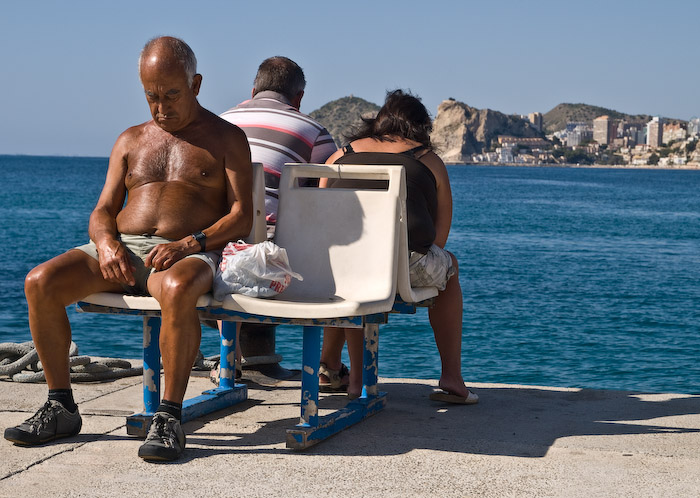 Alternate 4
Typical Benidorm bar–more signs in English or German than in Spanish. But their choice of beer to promote was classy: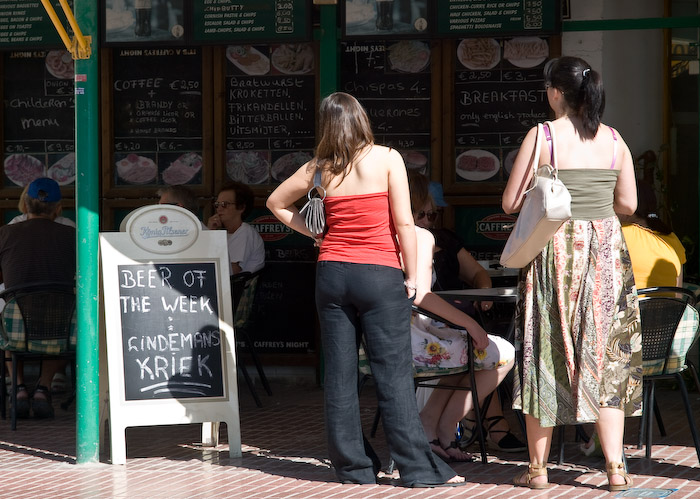 Alternate 5
Now back in Alicante, some people are having an autumn picnic on Playa San Juan: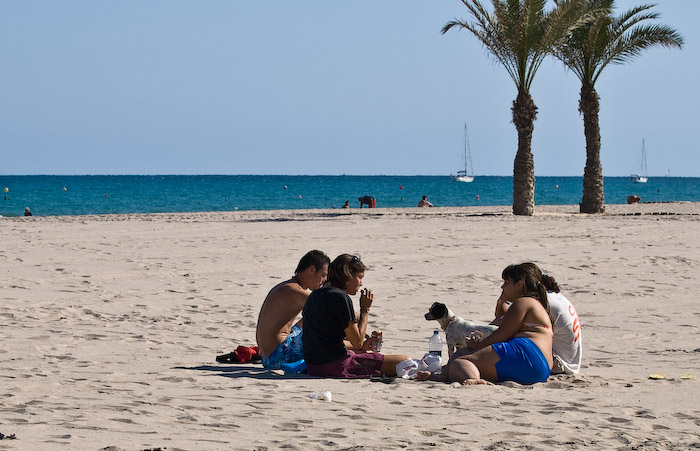 Alternate 6
Near my house, I saw this love declaration while walking my dog. Certainly a cut above the usual heart with two names: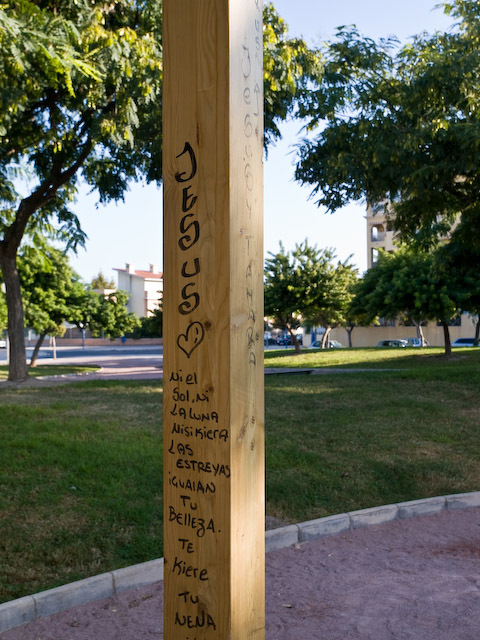 The pictures so far have been from the early part of the week. Around mid-week the clouds started rolling in, and the weather forecasters started talking about the usual October storm and flooding that was heading our way.
Alternate 7
Wednesday afternoon, the view from the back terrace of my office. So far it just looks pretty: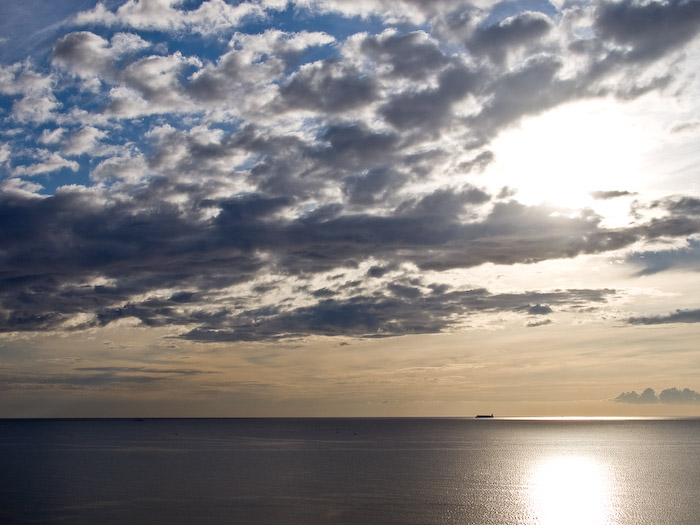 Alternate 8
The next day, our beach looks like this: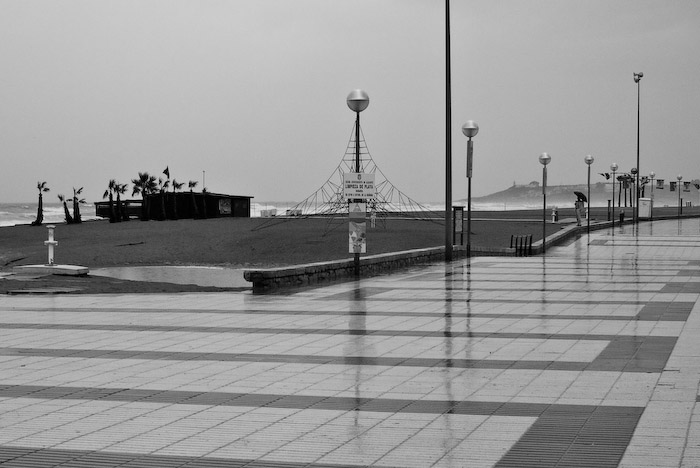 Alternate 9
The day after, not much improvement: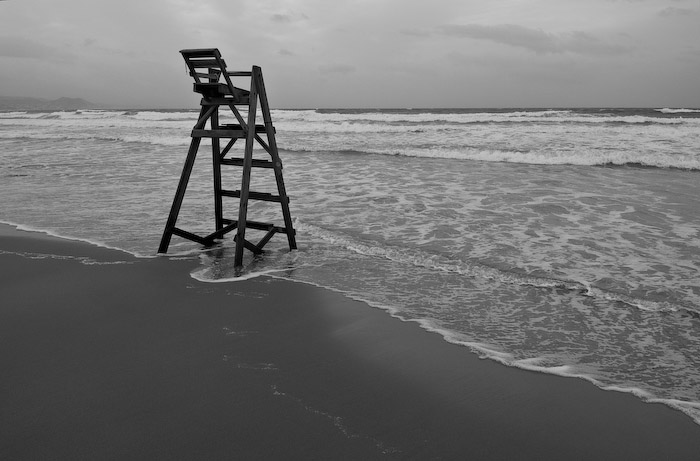 Alternate 10
The strong wind blows sand from the beach onto the tram tracks in certain places, so workers have to come and clean the tracks: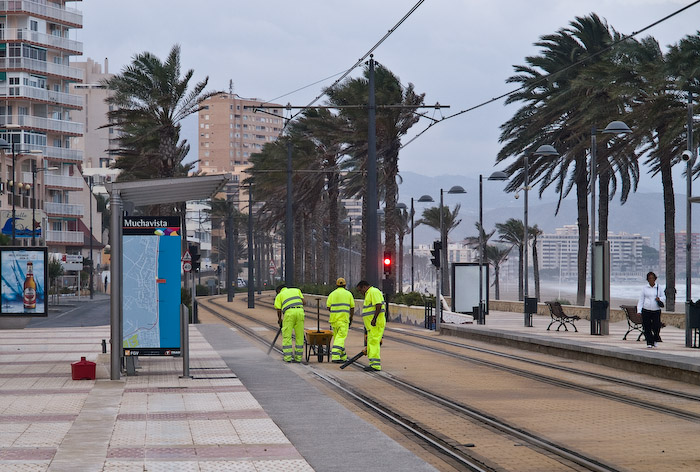 With all this bad weather, I shift to domestic pursuits for the last three pictures. My sister cooks Polish food for us when she visits, and one evening she made one of my favourites, goÅ'Ä…bki. Literally the word means "little pigeons". I have no idea why this name. The dish has nothing to do with poultry, it is basically ground meat with rice, rolled in cabbage.
Alternate 11
The initial stages of production: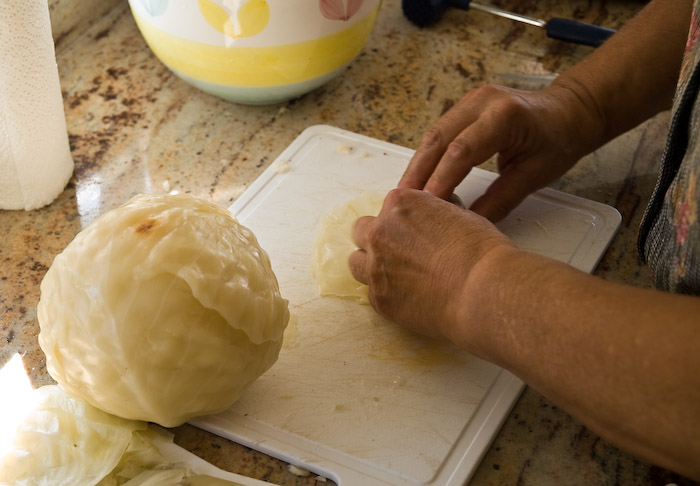 Alternate 12
Ready for the pan: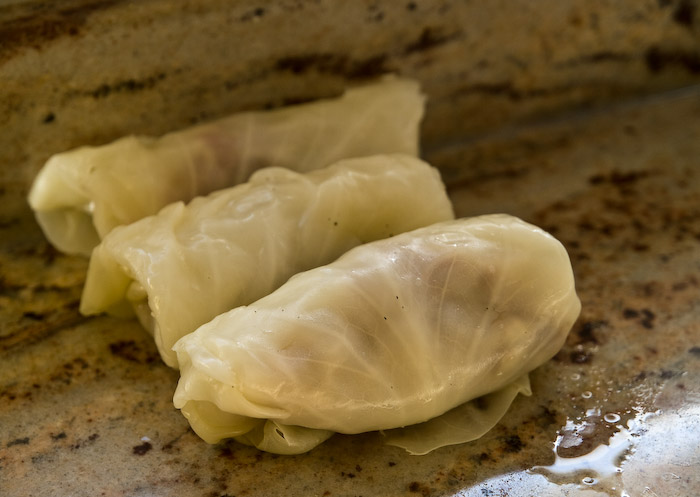 Alternate 13
Ready to eat, with the traditional accompanying drink: