Another mixed bag this week, with photos taken while cycling, walking in the centre of Alicante, and visiting the fish auction in the harbour of my suburb, El Campello.
27_1
I start with a picture of our Polish secretary Kasia. She is one of the few volunteers who have gone back to the office while the vast majority of us continue to work from home. She is quite pleased with her working conditions (the mask is only needed when someone else comes to her office):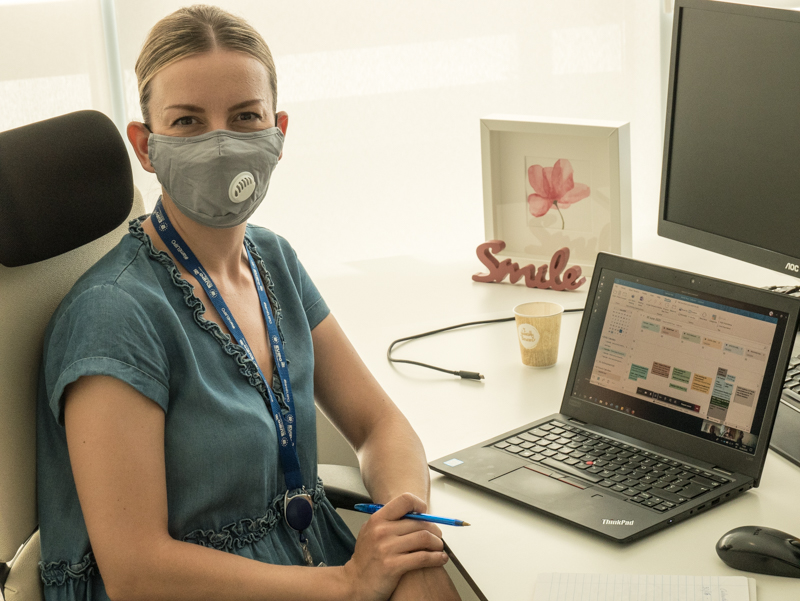 27_2
Back to cycling. One day I went to Busot and then on to Jijona. The 10 km road between the two towns is cycling paradise: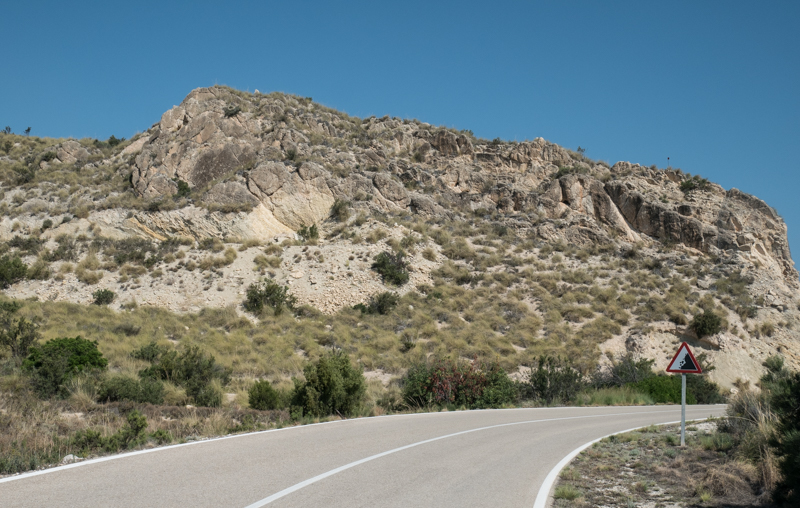 27_3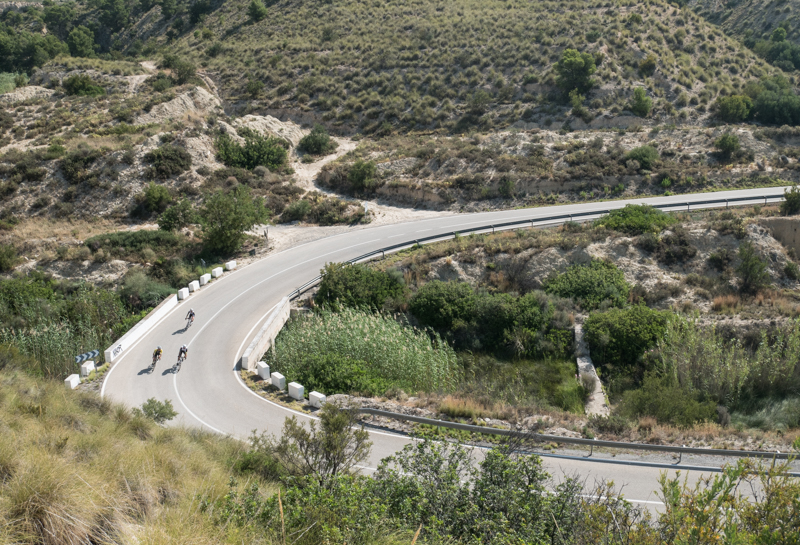 27_4
Pride week decoration, Jijona town hall. Just shows how far we have come; Jijona is a conservative town, but celebrating pride is totally mainstream in this country: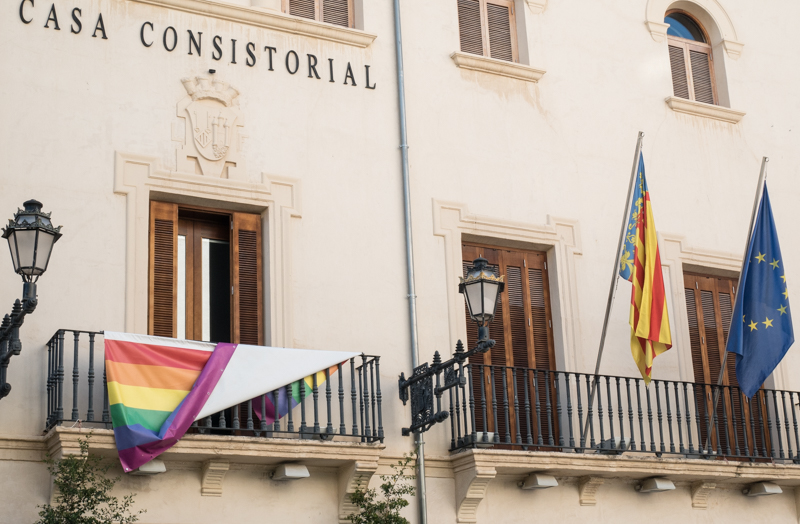 27_5
A random grab shot from my local beach; the scene made me smile: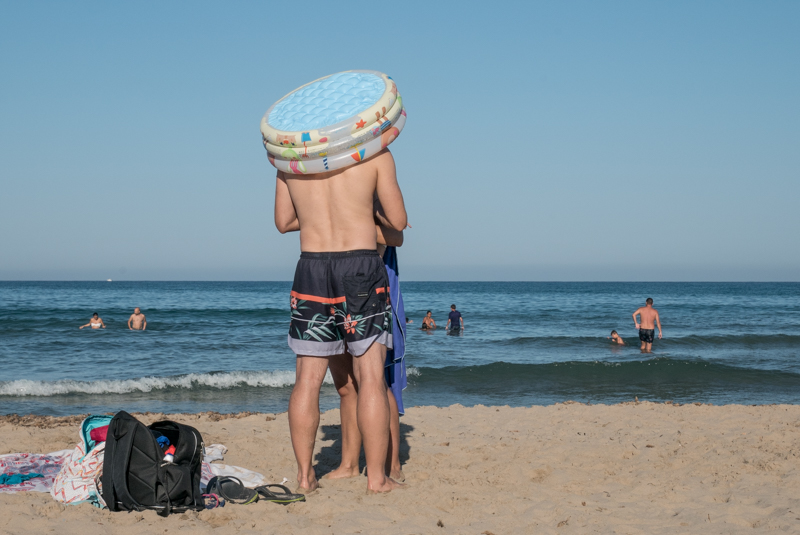 27_6
One afternoon I stopped in the harbour of El Campello to take a walk there. The fish auction was about to open, and people were getting inside, with Covid-measures in evidence: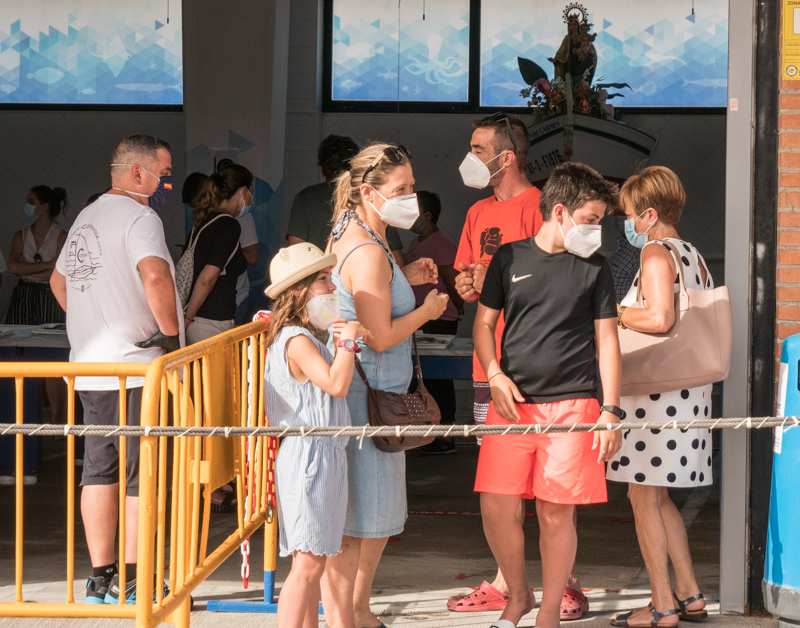 27_7
The auctioneer explains the rules (it is a Dutch auction):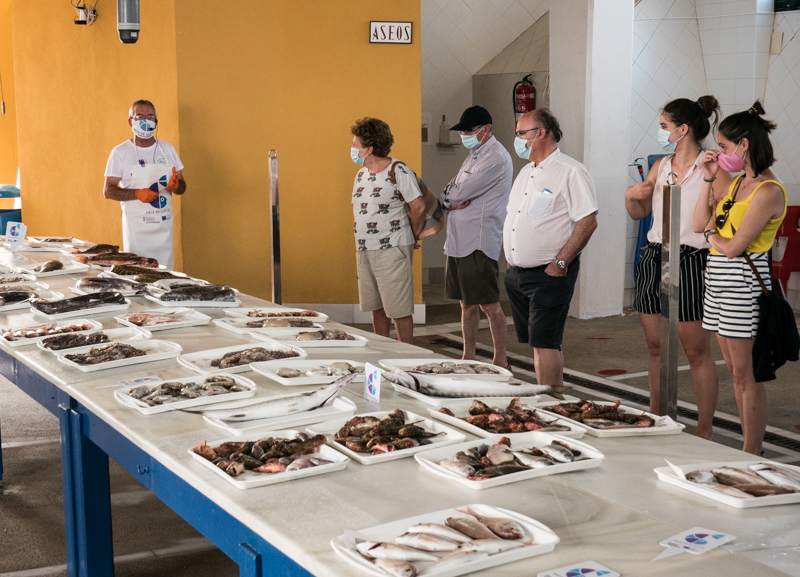 27_8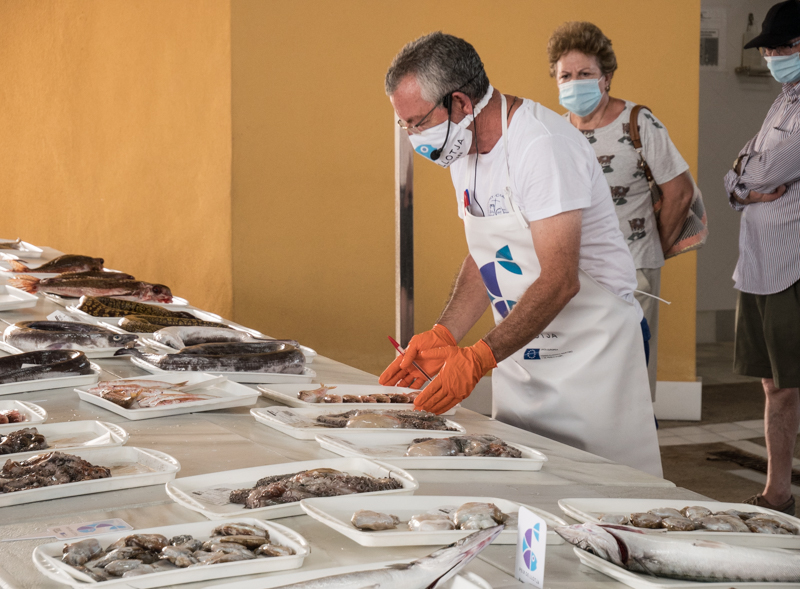 27_9
The objects of the auction: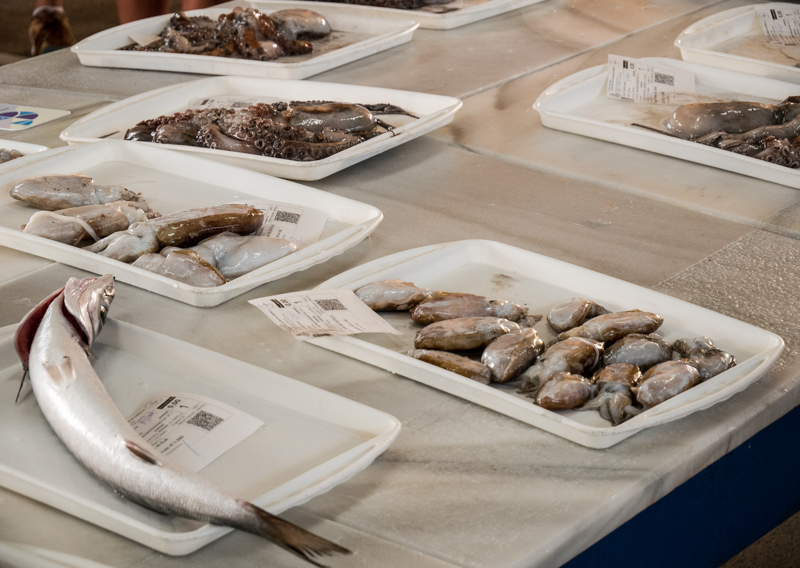 27_10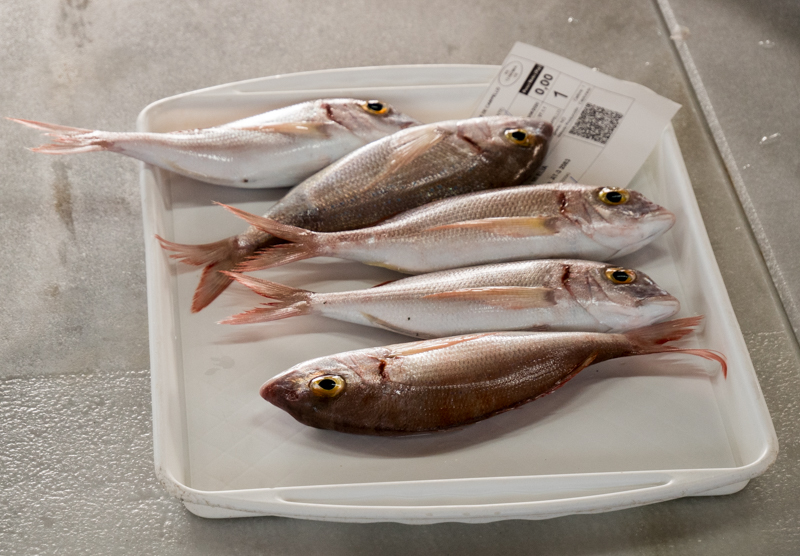 27_11
The auction is underway: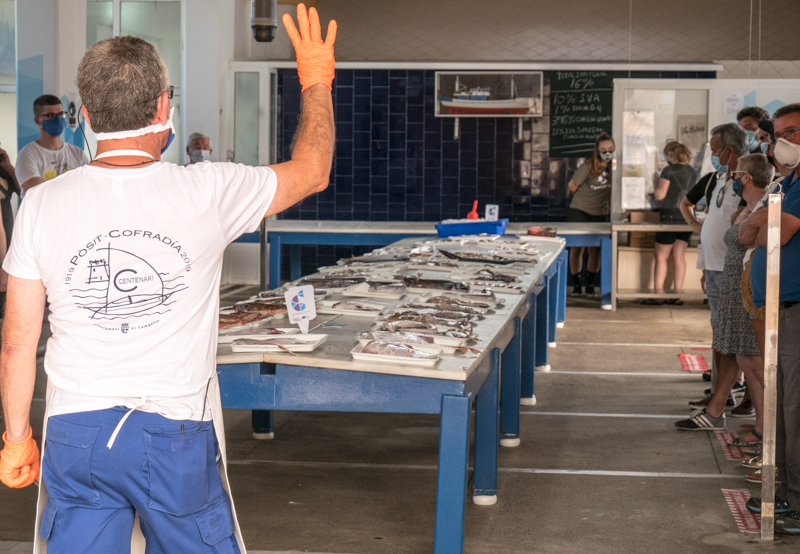 27_12
Writing down the final price: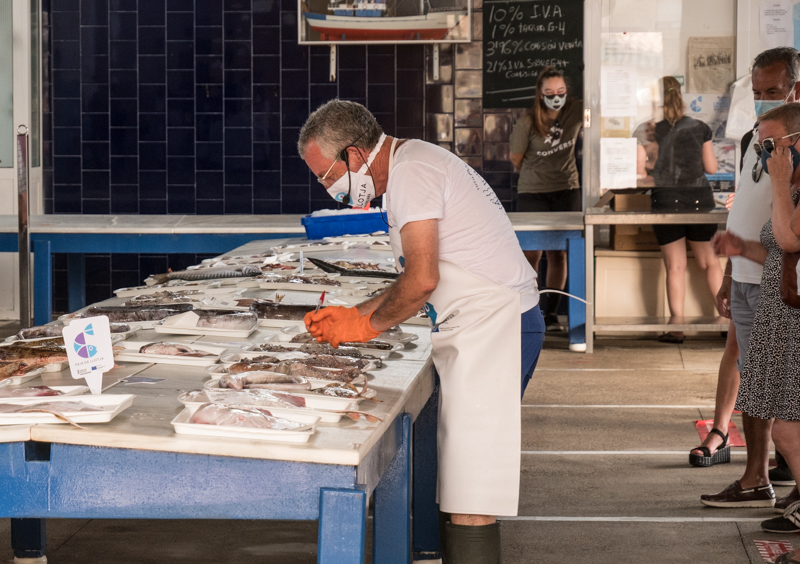 27_13
Virgen del Carmen, the patron saint of fishermen (and of the Spanish navy):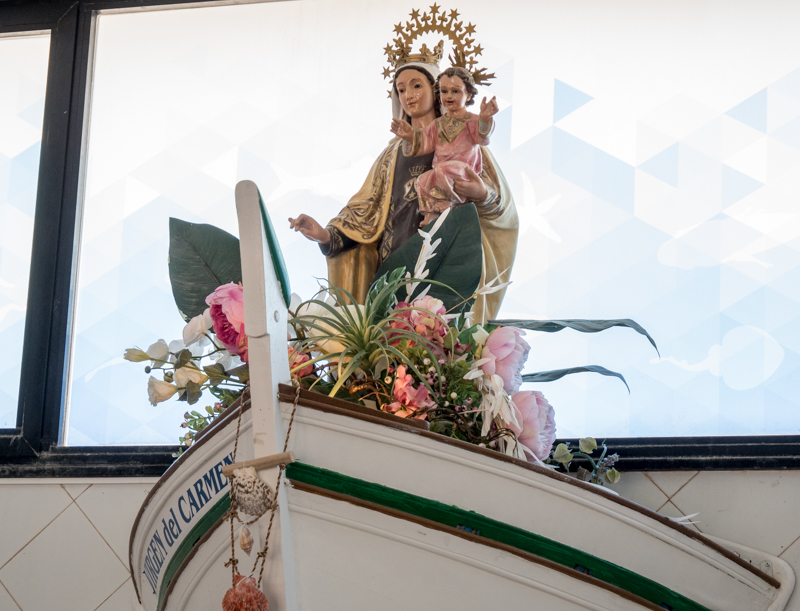 27_14
One evening, we went out for dinner with friends at a modest neighbourhood restaurant. Of course we sat outside, and there was adequate distance between tables: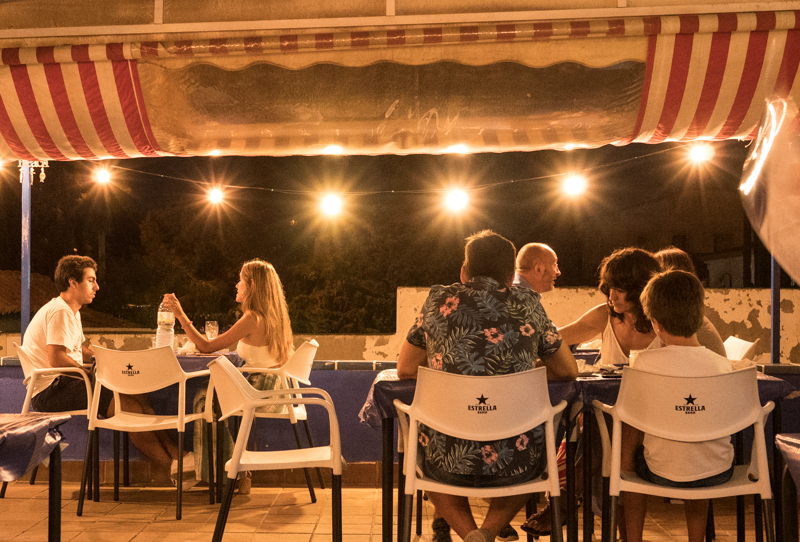 27_15
On Friday I had a dentist appointment. My dentist is in the neighbourhood where I used to live, and afterwards I went for a brief, sentimental walk in the small park where I used to walk Cheeta in happier times: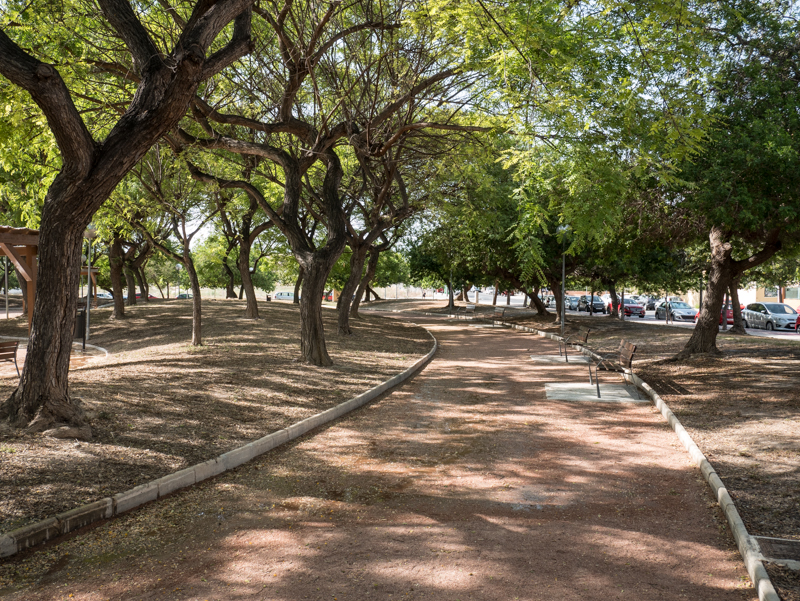 27_16
My daily pre-work bicycle rides continue to provide me with exercise, fresh air and sometimes really interesting skies: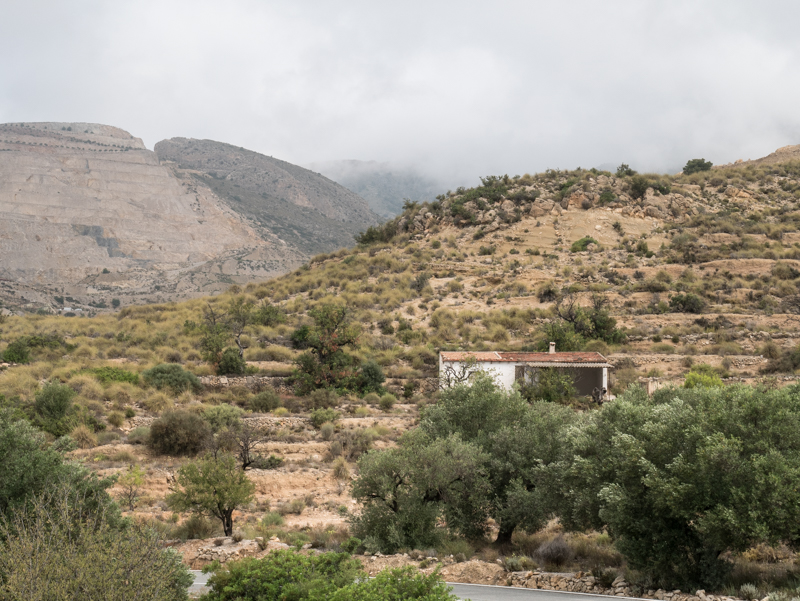 27_17
The light is really nice in the morning (after 10-11 a.m. all the clouds are gone and it is back to boring blue sky):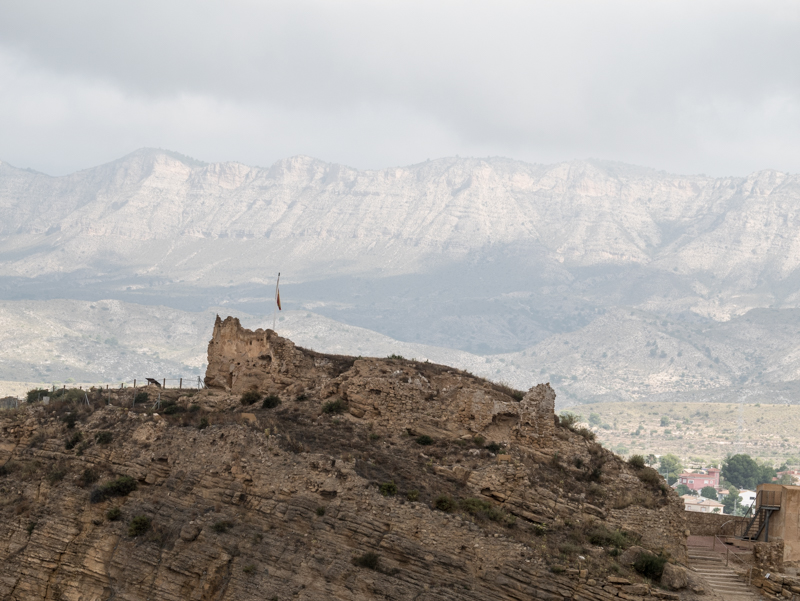 27_18
Just outside Busot there is a spot where I sometimes meet spectators: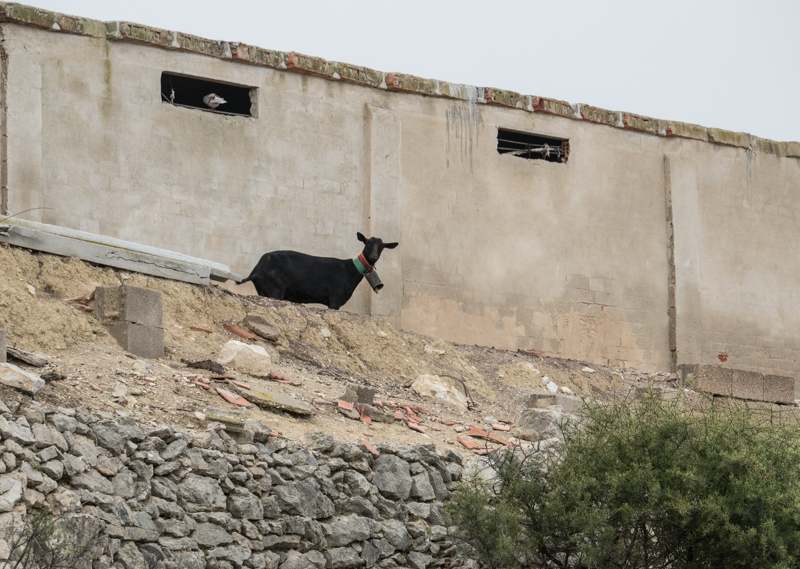 27_19
Once the goats are satisfied that I am harmless, they return to their breakfast: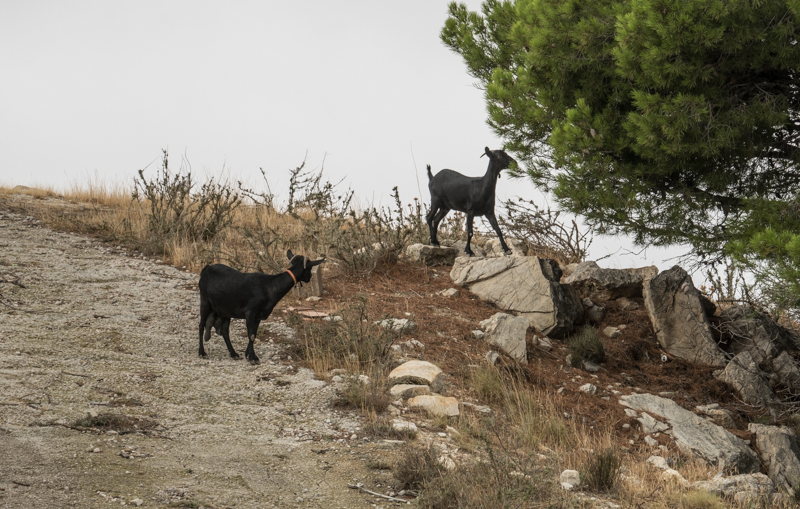 27_20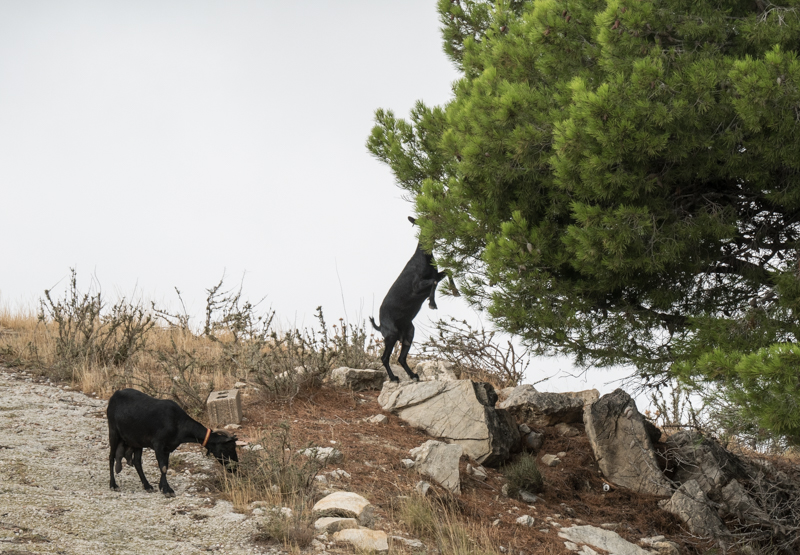 27_21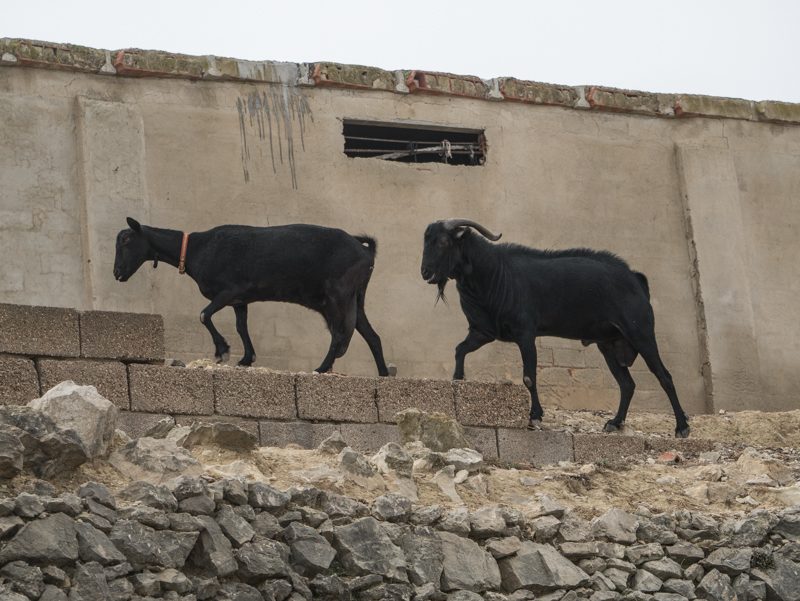 Now that I work from home, I do not get to the centre of Alicante that often. But during this week I did go on a couple of occasions. The remaining images in this blog are from those two walks.
27_22
Urban fauna, Plaza Seneca: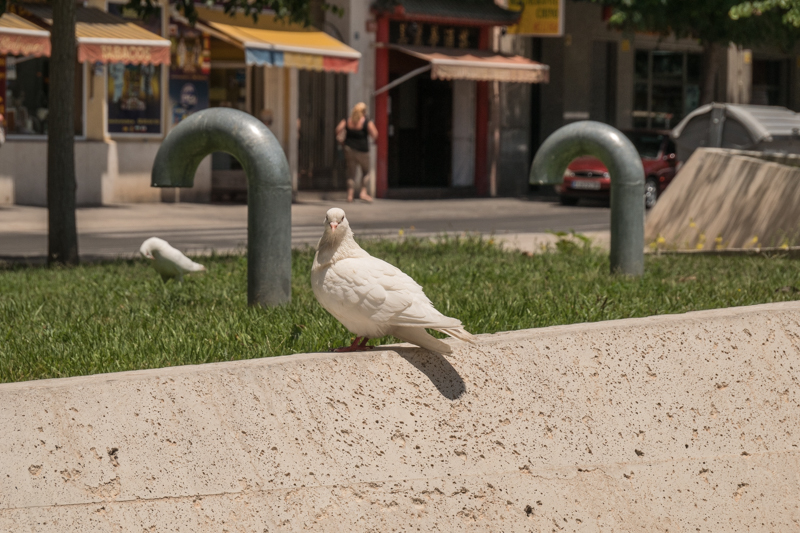 27_23
Sign of the times: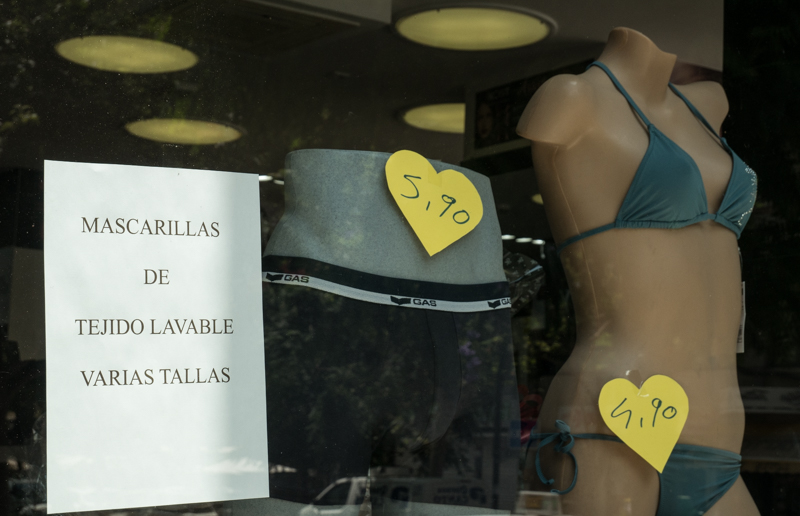 27_24
Another sign of the times–someone put up a handbill criticising the environmental impact of the fashion industry: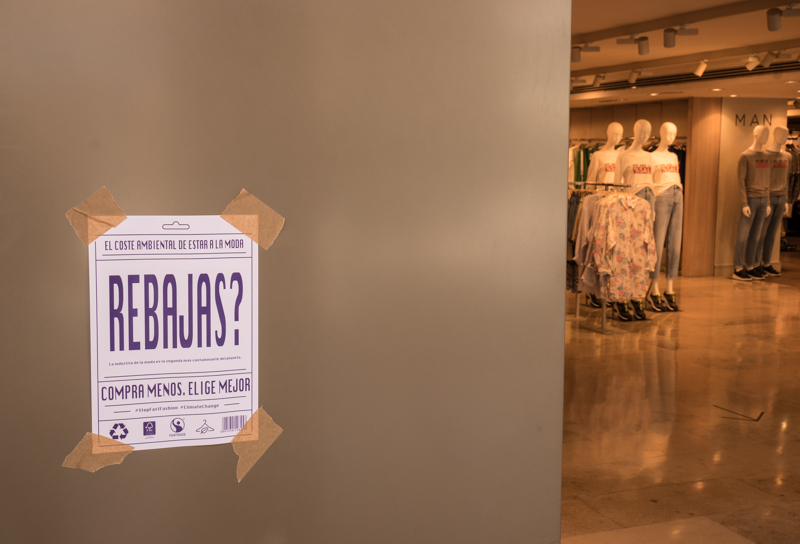 27_25
While walking around, I noticed that many of the small shops in the centre had these stickers on the floor at the entrance, encouraging people to shop in such shops to help them get past the Covid depression: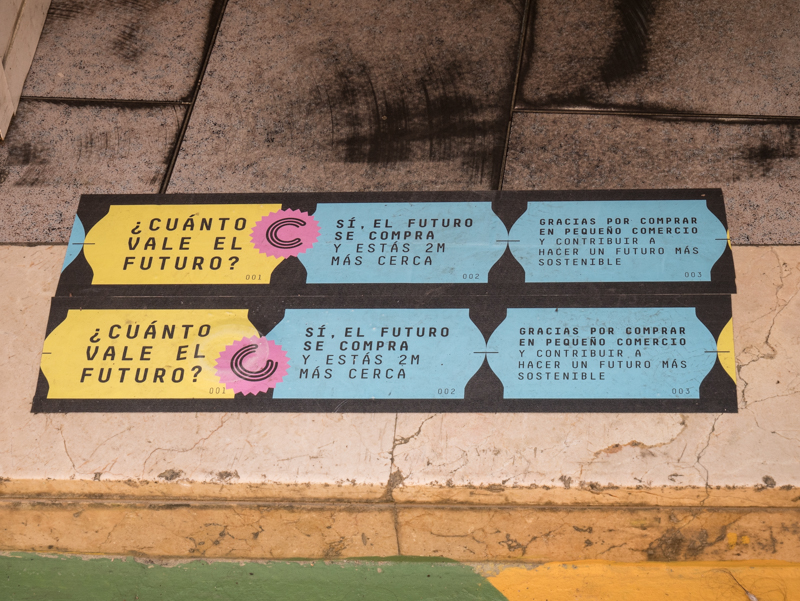 27_26
Another sign of the times–two children in front of the surfer statue in Alicante harbour, with masks: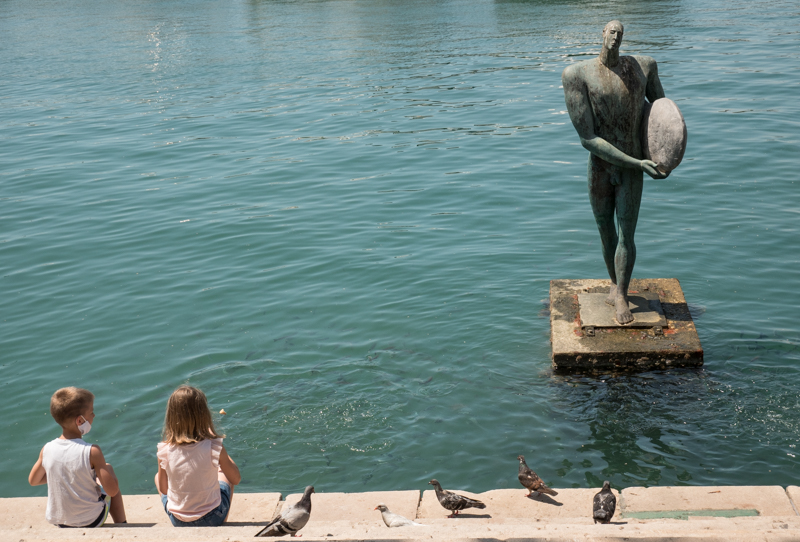 27_27
Along the waterfront, I was delighted to find an art exhibition by the Belgian sculptor Arne Quinze, called "My Secret Garden". He works with aluminum and vivid colours. I love it when art is placed in a place where everyone can enjoy it: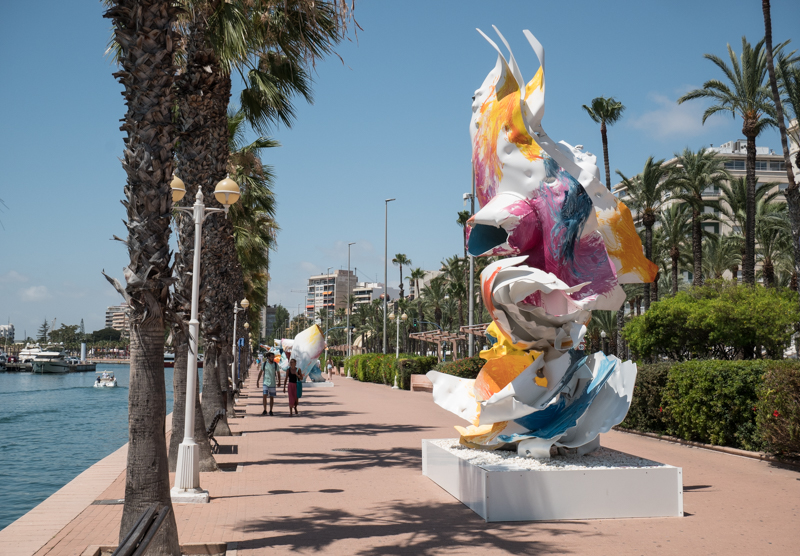 27_28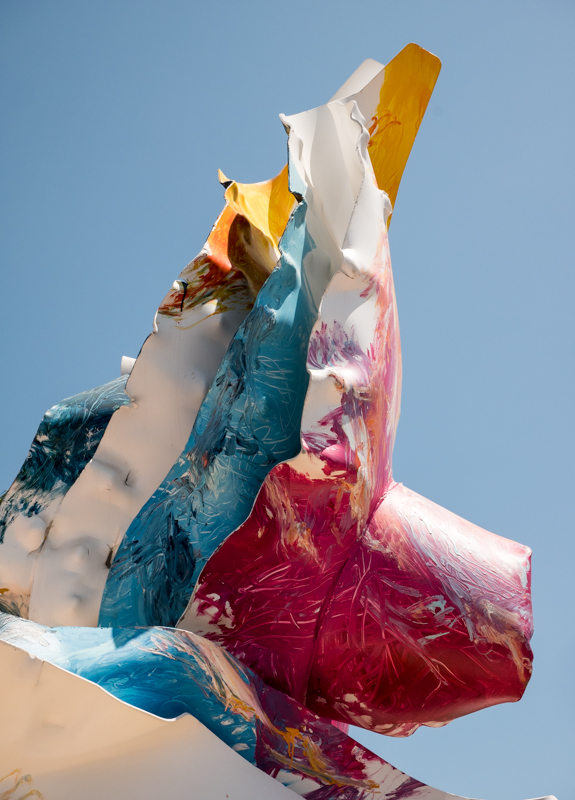 27_29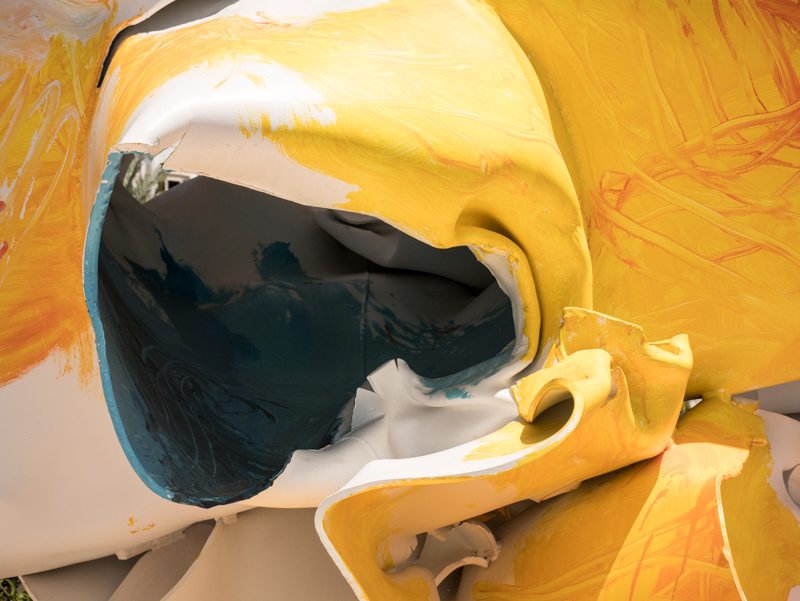 27_30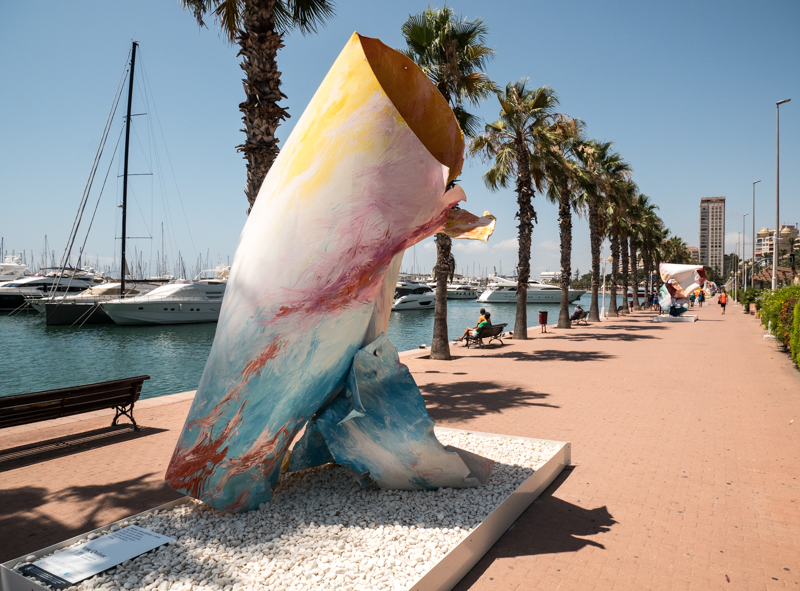 27_31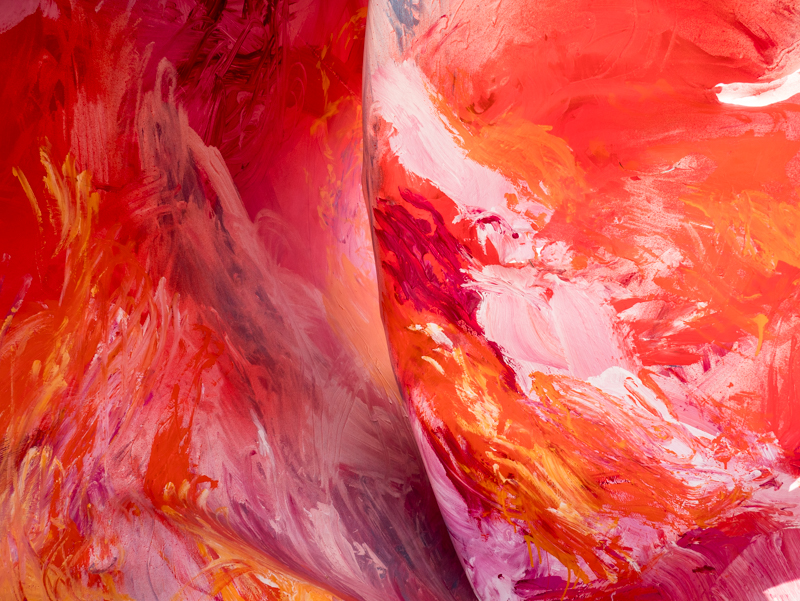 27_32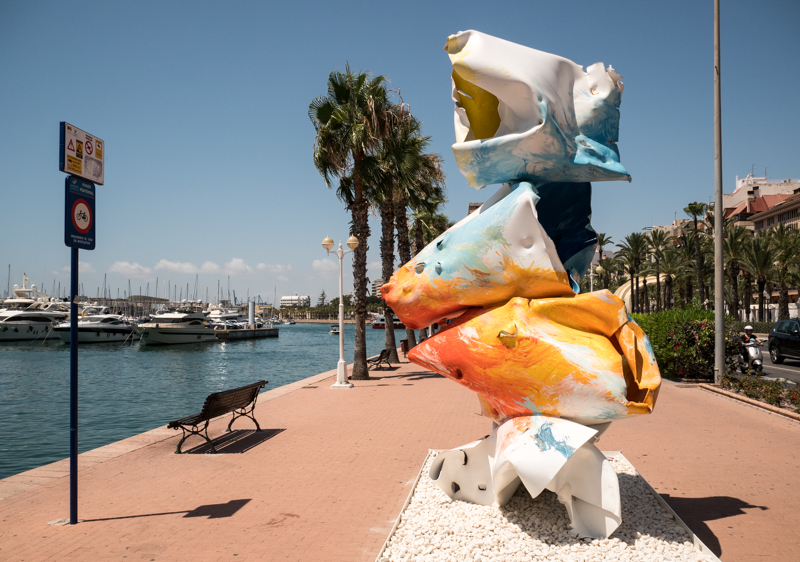 27_33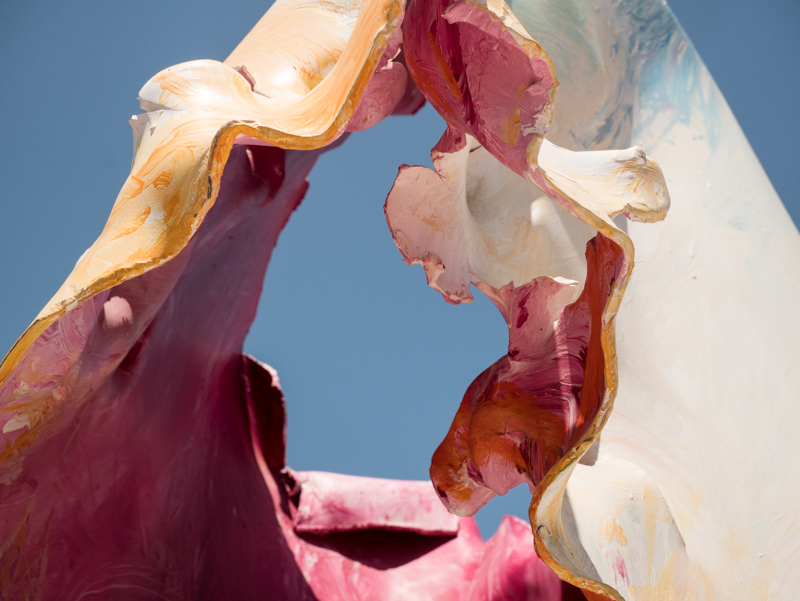 27_34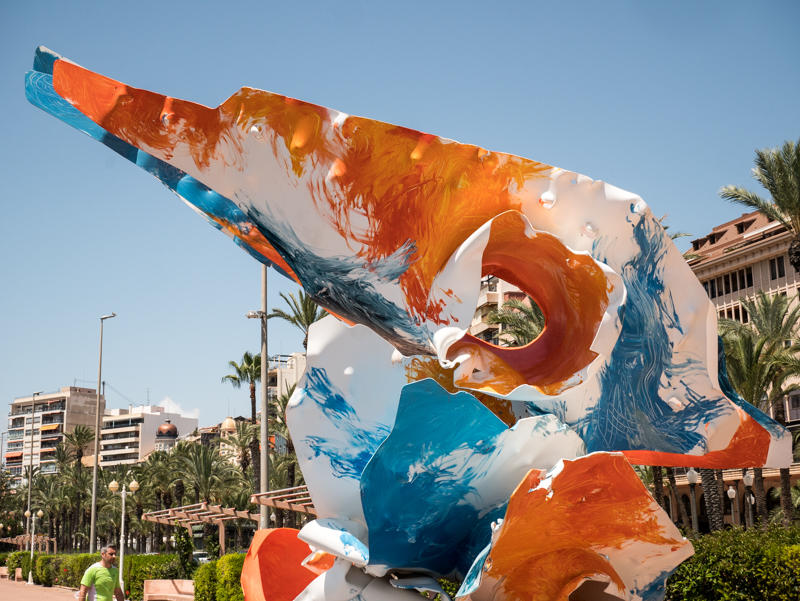 27_35
As I walked down along the waterfront, I noticed this impressive boat from Poland, as evidenced by the registration and the flag. Few people can afford something like this, especially in what is still a relatively low-income country. The owner must be a rich businessman, a corrupt government official, a senior figure in the Catholic church, or a high-ranking member of an organised crime group: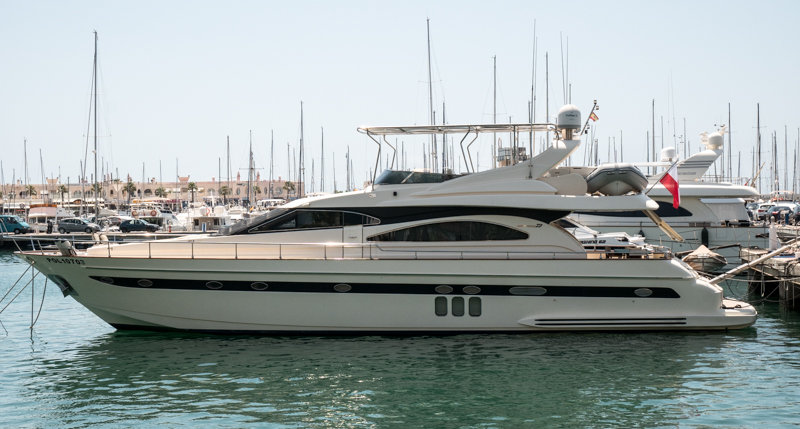 27_36
I walked on to Calle San Francisco, popularly known as Calle de las Setas ("Mushroom Street"). There was a fair amount of human traffic, but many of the shops were still closed, especially those that cater mainly to tourists, like souvenir shops: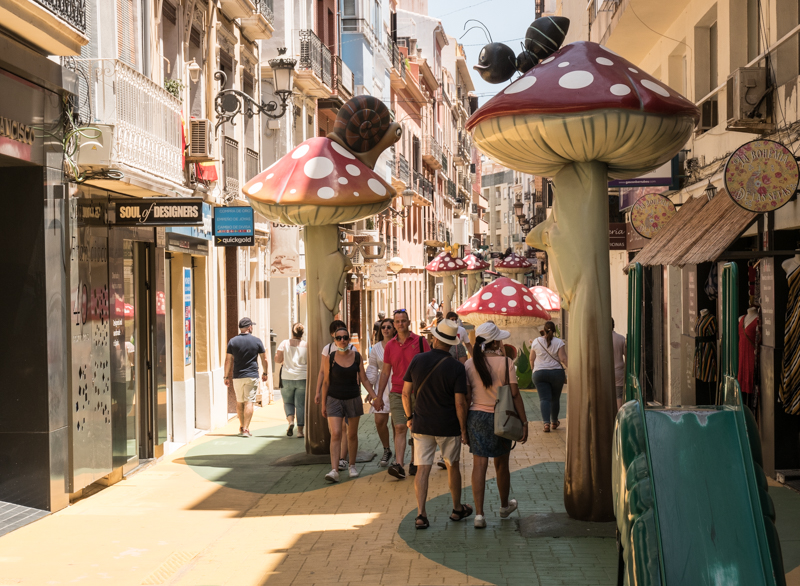 27_37
Construction wall near Calle San Francisco, with incomprehensible anti-Canada graffiti that has since been edited, and an anti-bullfighting slogan with which I fully sympathise: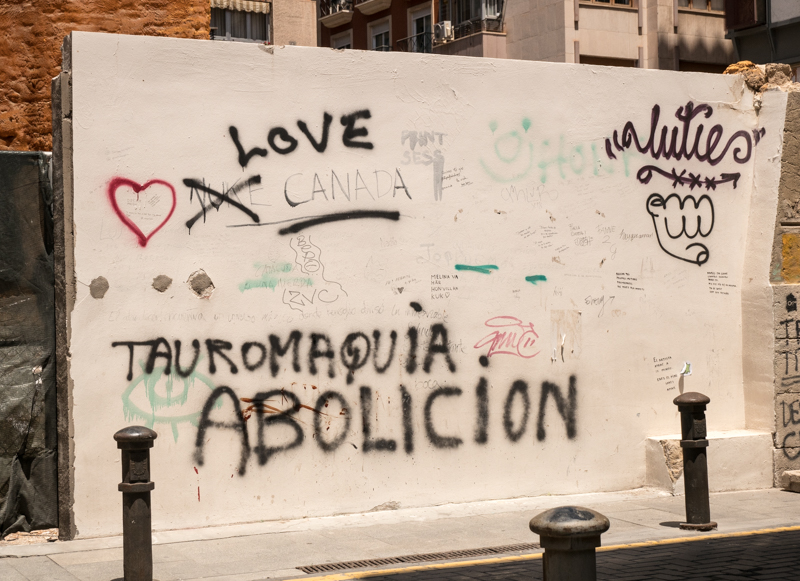 27_38
Walking back towards my car, I passed Plaza Portal de Elche with its huge Australian Banyan trees that provide delightful shade here all day: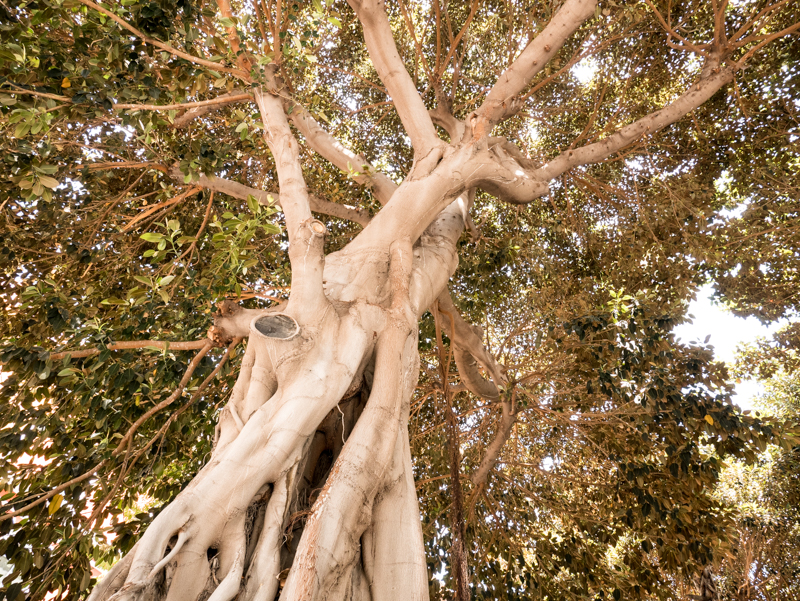 27_39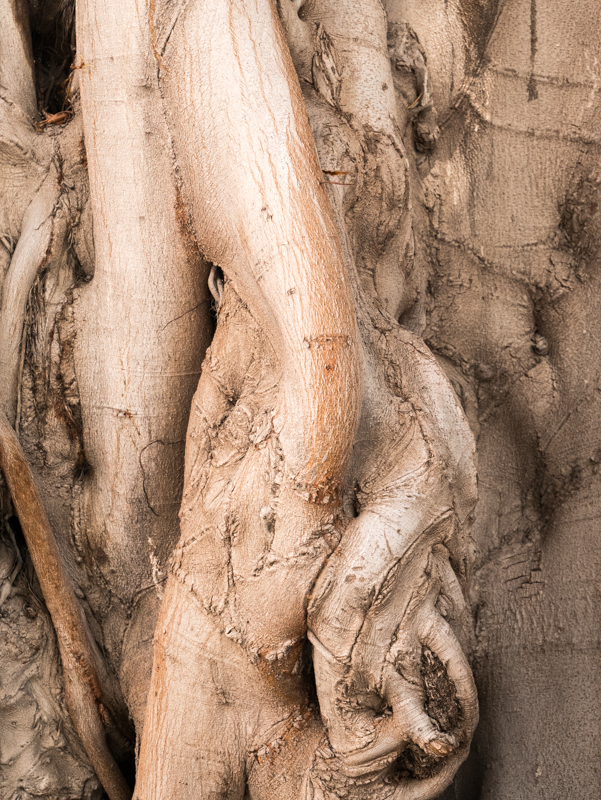 27_40
Finally, the façade of Alicante's city hall with the usual Spanish, Valencian and Alicante flags (there is also an EU flag outside the frame) and now also a black ribbon for the victims of Covid-19: