Another normal week of cycling and work. I also began a more conscious effort to document signs and billboards around here, especially when they are in total disconnect with their surroundings.
7_1
I started the week with a really long ride in the mountains on Sunday, riding north and inland, then cutting across to the coast north of Villajoyosa, then riding back south along the old Valencia road. Great ride, 81 km with a lot of climbing, although with a strong headwind the last 30 km, not what I needed at that point. This is the first stop, in Aigües, where I saw this little dog in the sunshine on his doorstep: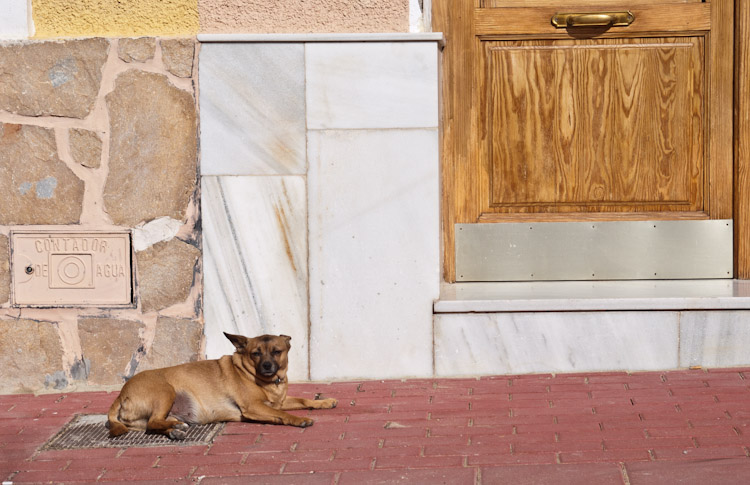 7_2
Then his humans opened the door and he tried to get in, but was subsequently put back outside:

7_3
When I cycle, it is a combination of training and sightseeing. The slower pace and the ability to stop whenever I see something interesting means that I notice little details that strike my fancy: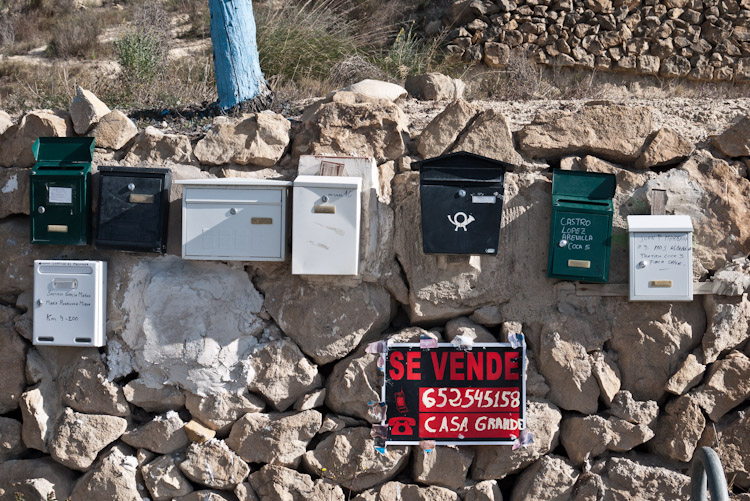 7_4
After Aigües, I continued onwards and upwards to the town of Relleu, along the road visible both in the foreground and in the background of this picture: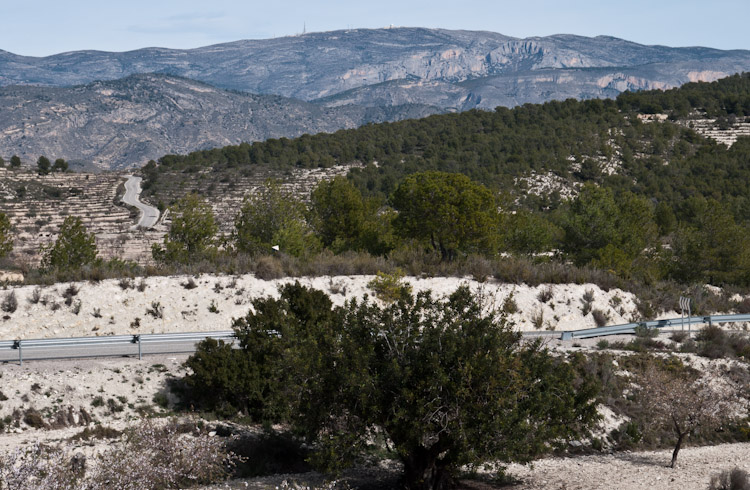 7_5
Relleu is a typical mountain village. I took a sorely needed 5-minute break and had a quick look around: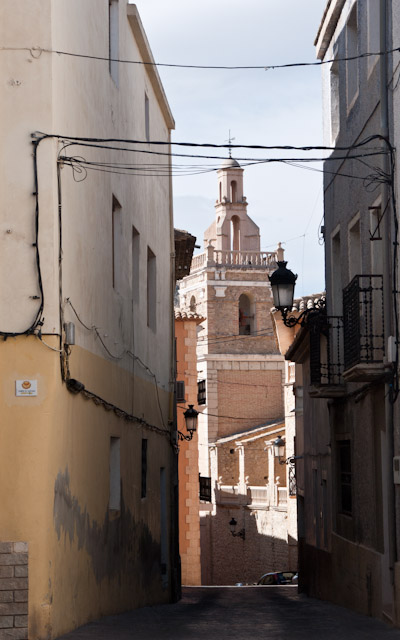 7_6
The I continued east towards Orxata and the coast, with majestic rocks like these along the road: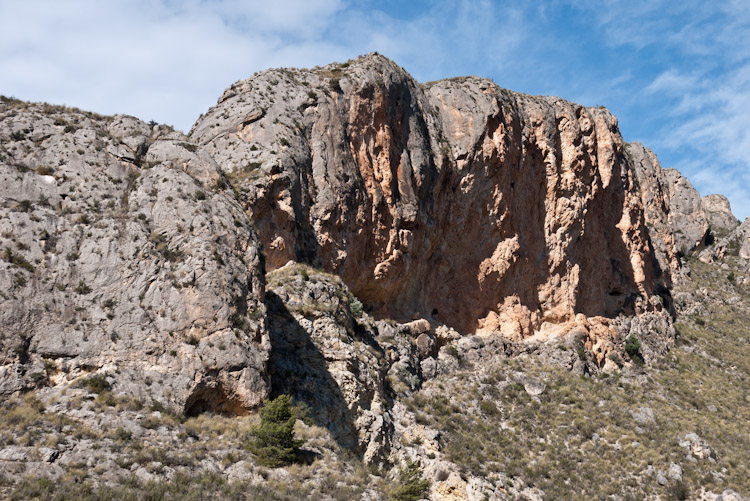 7_7
Almost down from the mountains, about 10 km from the coast, I stopped at the Embalse del Amadadorio, a large reservoir from which we get much of our drinking water: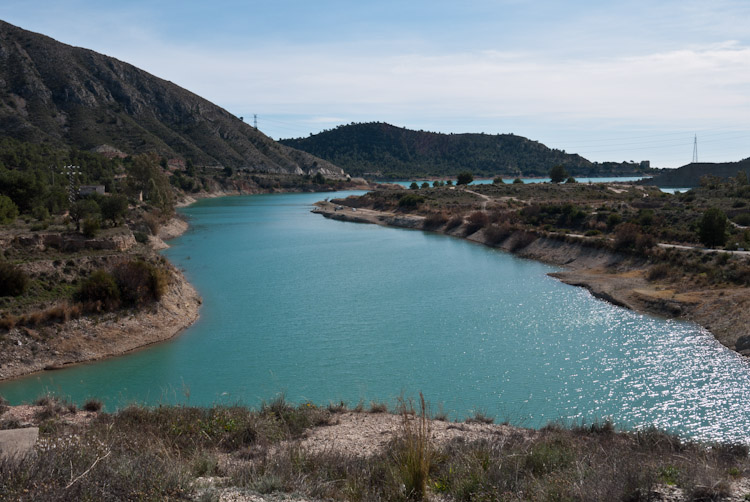 7_8
Looking the other way, the Rio Amadorio which feeds the reservoir: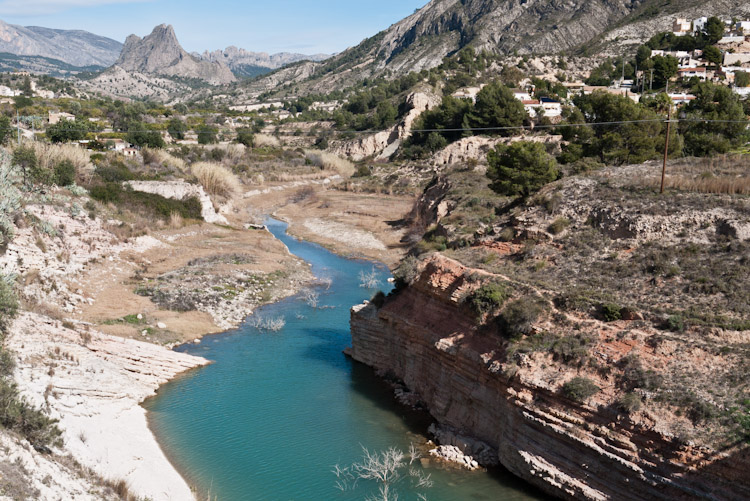 7_9
A closer view of the mountains in the background: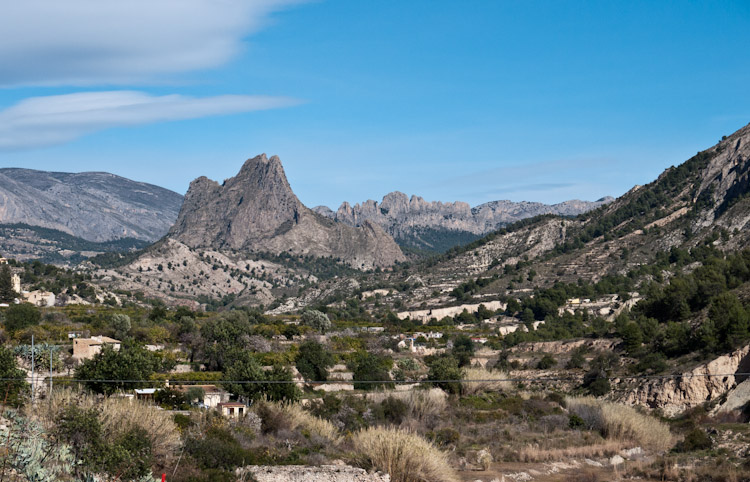 The details of the ride can be seen on the Garmin web site here.
7_10
Because we get so many days with boring blue sky here, I really enjoy it when the sky is more interesting, like here during my morning dog walk: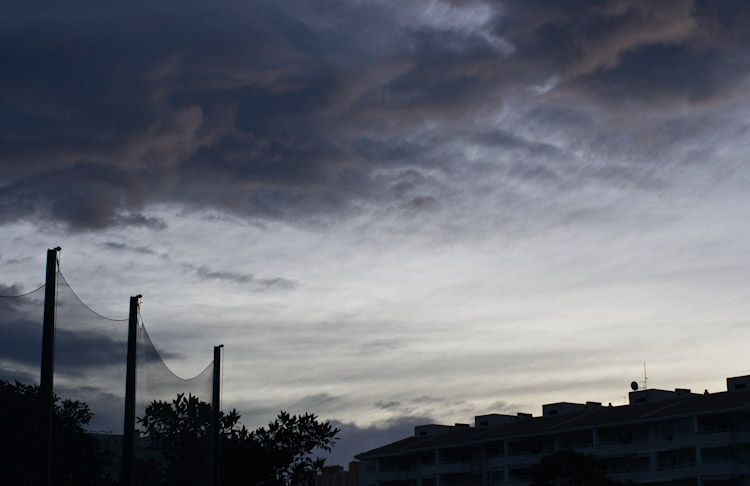 7_11
Or here, as seen from the office in late afternoon: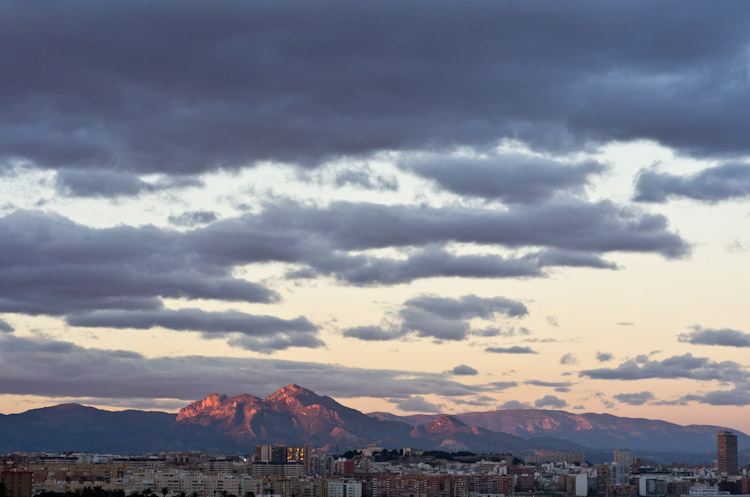 7_12
Also at the office, last month a major expansion of our building was begun. I intend to take advantage of the resulting photo opportunities: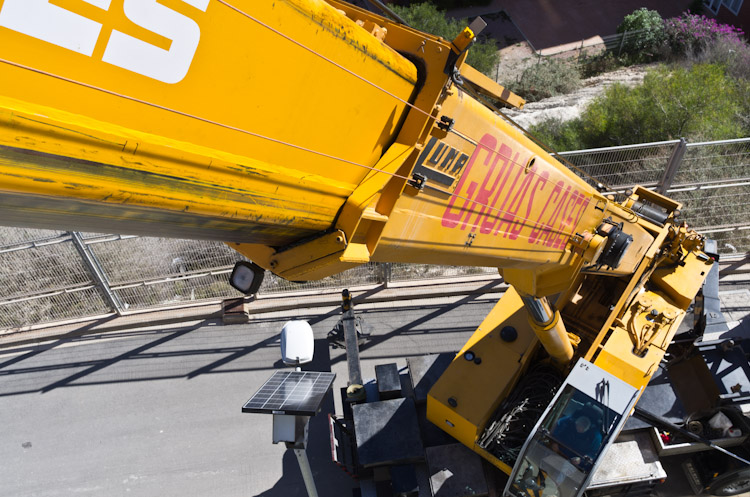 The next five pictures are of signs and graffiti. The various expressions in the street continue to fascinate me. And I am particularly drawn to billboards that seem totally out of place in their surroundings, especially against backdrops of empty lots or half-abandoned construction projects.
7_13
An example from my neighbourhood: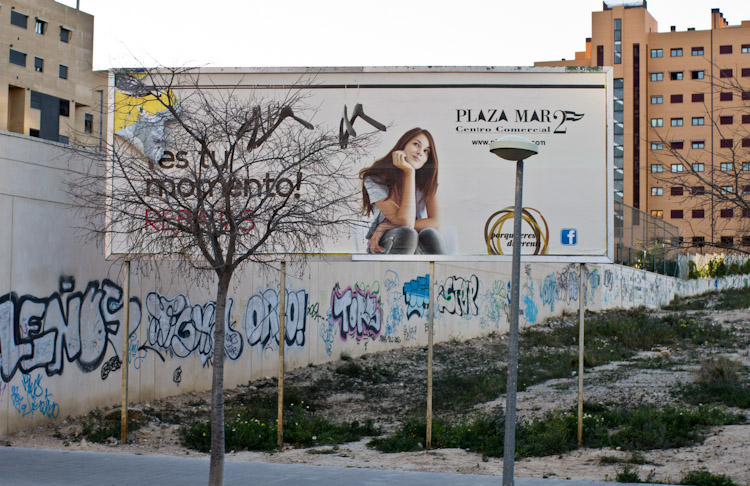 7_14
In Elche. The text says "we are going to make your jaw drop":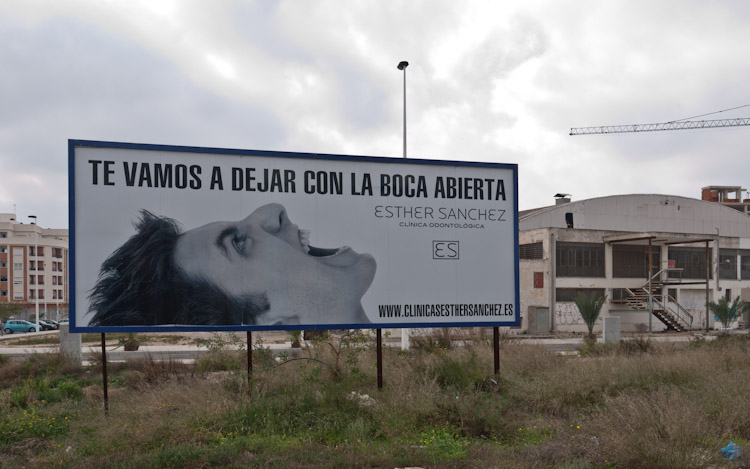 7_15
San Fulgencio, a sign advertising an upcoming construction project: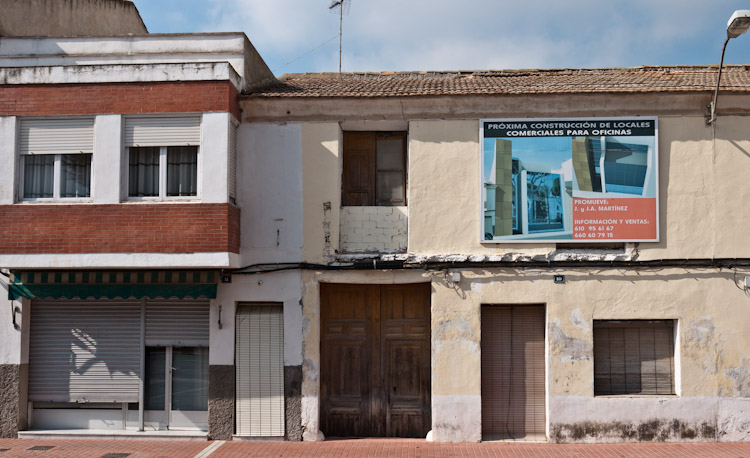 7_16
Another feature of our urban landscape is that shop and restaurant shutters are often very colourful. Here are some Moors outside an El Campello restaurant: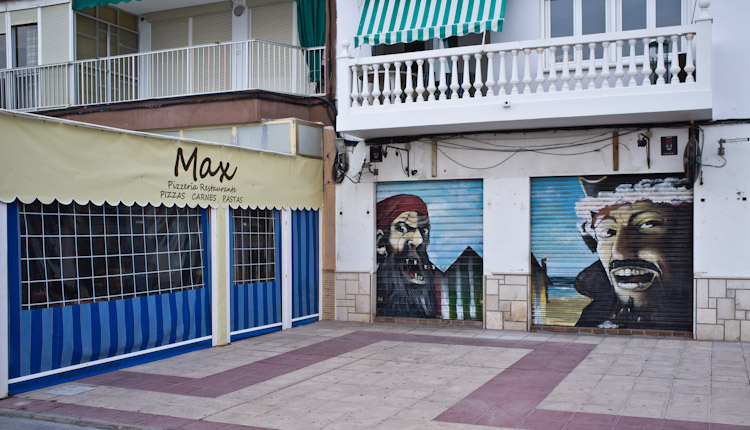 7_17
Another one from my street. Depending on your mood, you can interpret this as a deeply felt sign of desperation or just some juvenile. The fact is that random graffiti like this has increased markedly in the past year or two: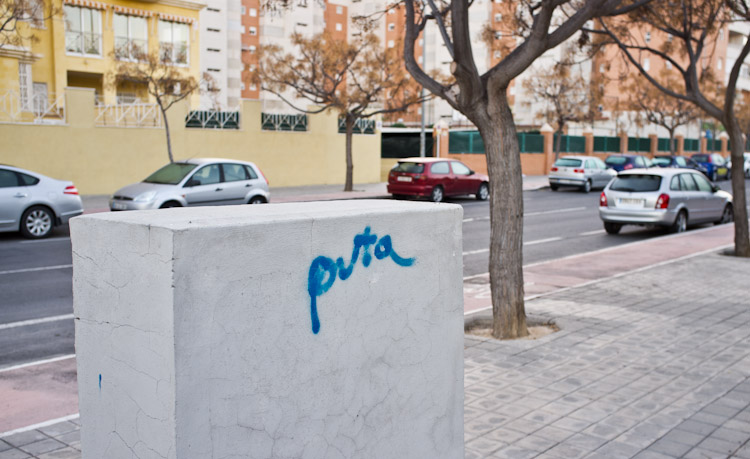 7_18
Valentine's Day was my cat Taco's 13th birthday. He did not make a big fuss: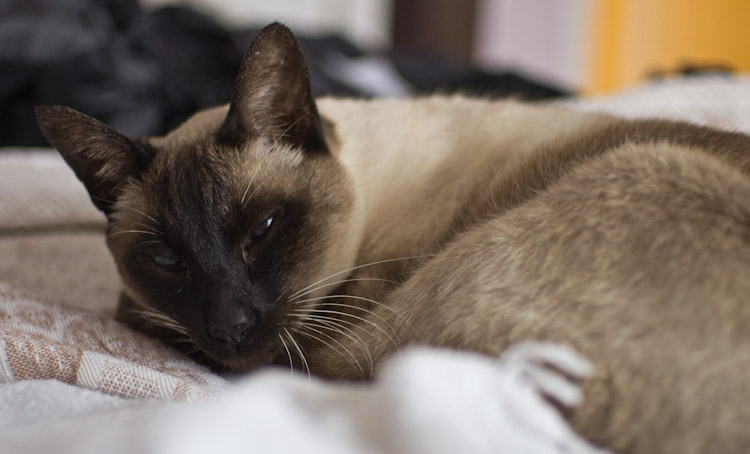 7_19
And here is my beloved Cheeta, also getting on in age; she will turn 12 on May 1st: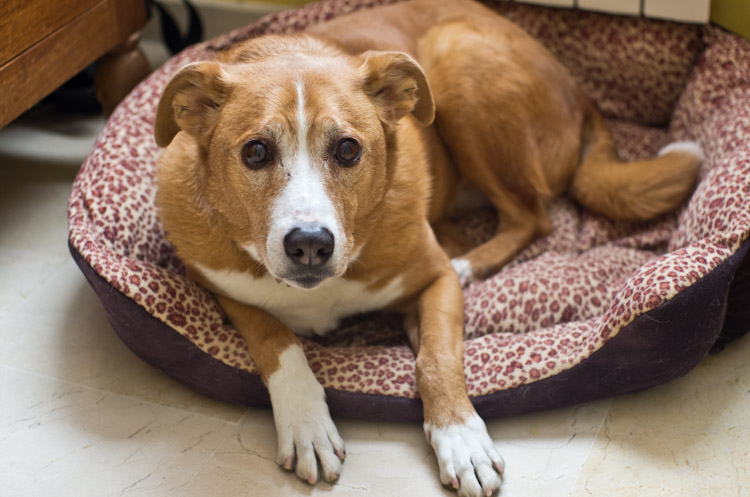 7_20
To finish off the week, my dinner Saturday night, at the local tapas place Los Charros. This dish is called "The Politician" and consists of (from left to right), morcilla, manitas de cerdo, and chorizo. Surely the name must have some meaning, given the many corruption scandals in Spain right now: