After all the excitement of Berlin the previous week, this week was a bit thin, photographically speaking. It is August, it is hot, and not much is happening in Alicante, except on the beaches.
Main
This is Postiguet beach in the centre of town on a typical Sunday afternoon: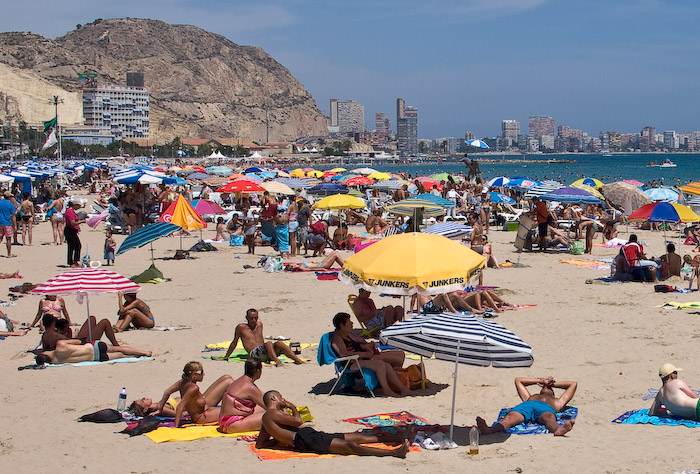 The alternates:
Alternate 1
Jesus on the beach: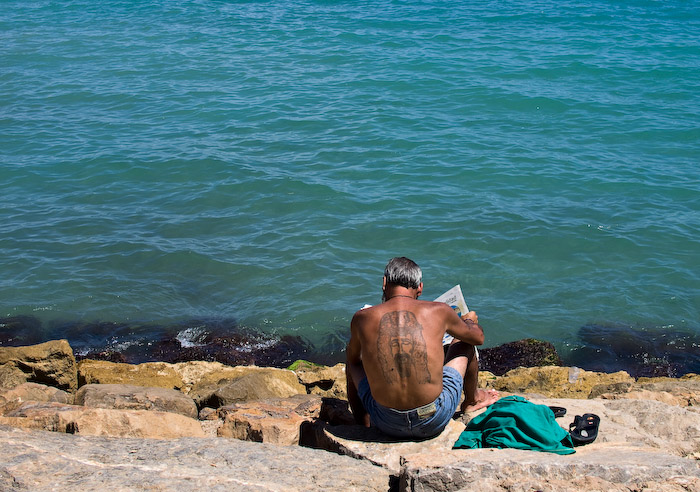 Alternate 2
I took Wednesday afternoon off to be with my family–it was our 25th wedding anniversary. We started with an afternoon visit at the beach bar. Here is my son, imitating the Miami Vice look: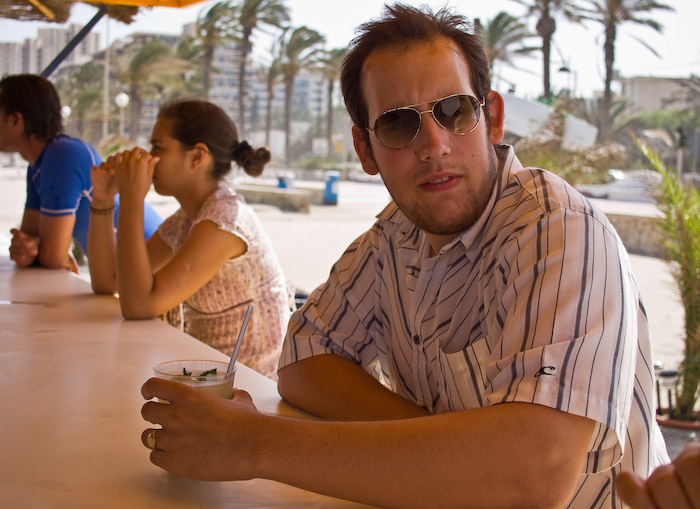 Alternate 3
The wind was blowing hard from the sea, and I got my daughter to loosen her hair for photographic purposes: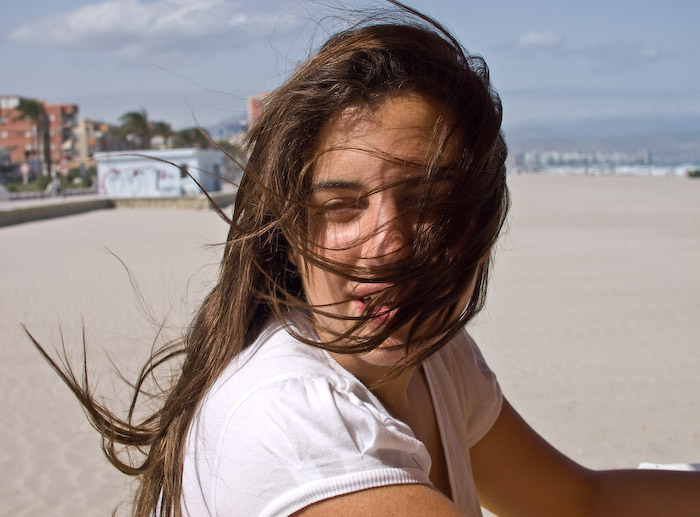 Alternate 4
Another cute waitress: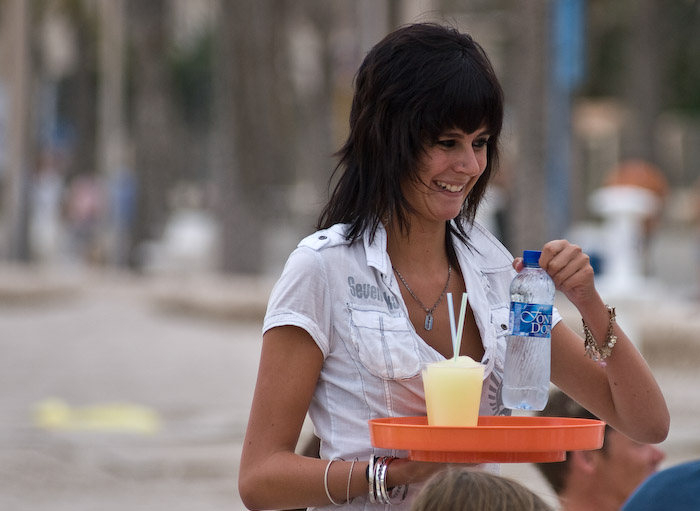 Then a couple of morning pictures.
Alternate 5
The golf course is watered daily: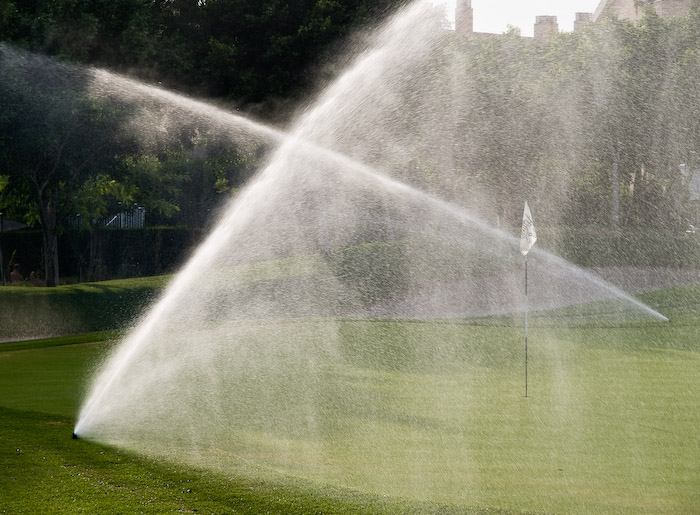 Alternate 6
A street in the centre of Alicante. The water in the middle is not from rain, but rather a result of the street having been hosed down earlier in the morning. We have not had rain here for about two months: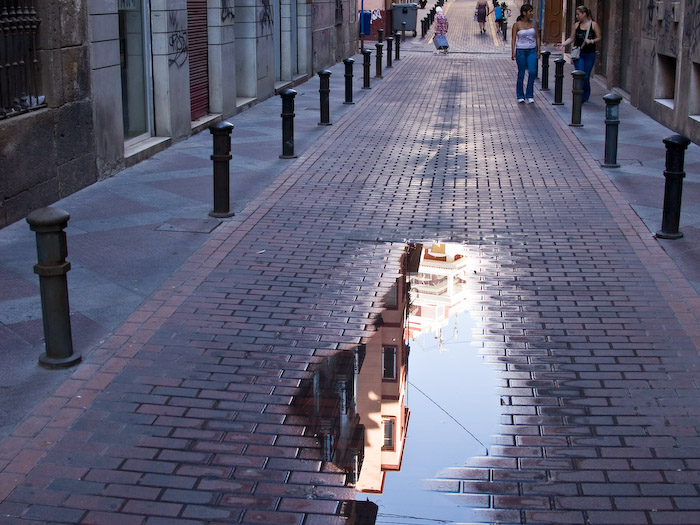 Alternate 7
Morning paper: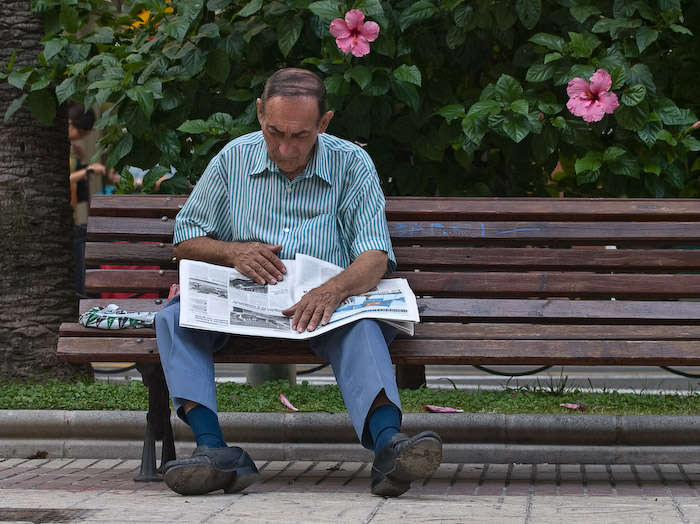 Finally, a couple from our backyard swimming pool.
Alternate 8
I tried to capture Cheeta in the decisive moment: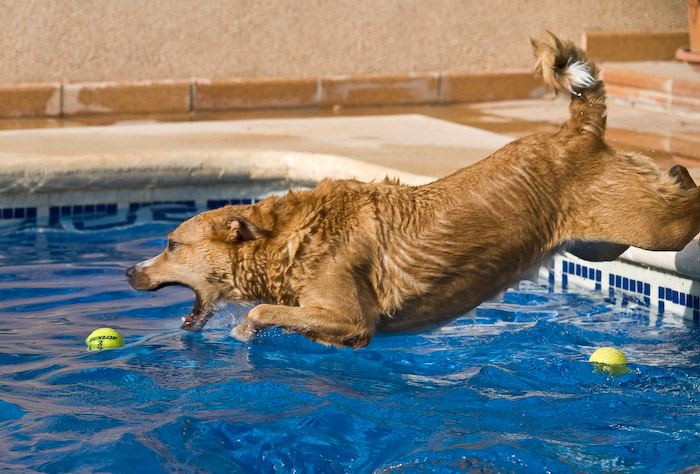 Alternate 9
It is too hot to play tennis, but at least the balls are useful: