Most weeks I show the images in more or less chronological order. However, sometimes I try to arrange them more thematically, as is the case this week. The first 8 pictures are from Saturday morning, when we went to the Mercado Central to buy some fresh fish and other good food.
Main
Outside the market, we saw this lovely scene. The puppy is one month old: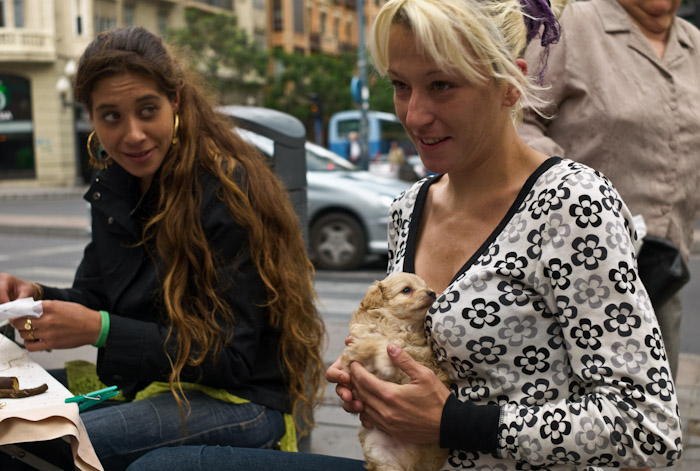 The alternates:
Alternate 1
Before we go inside the market building, we usually have a coffee outside first, and look around for interesting scenes: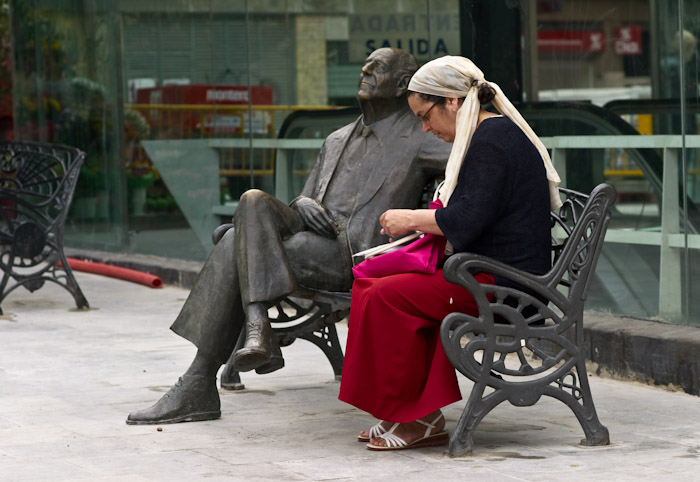 Alternate 2
Here, I was drawn to the disconnect between the woman's overall appearance and the inscription on her shirt:

Alternate 3
Then we went inside to buy tuna steaks: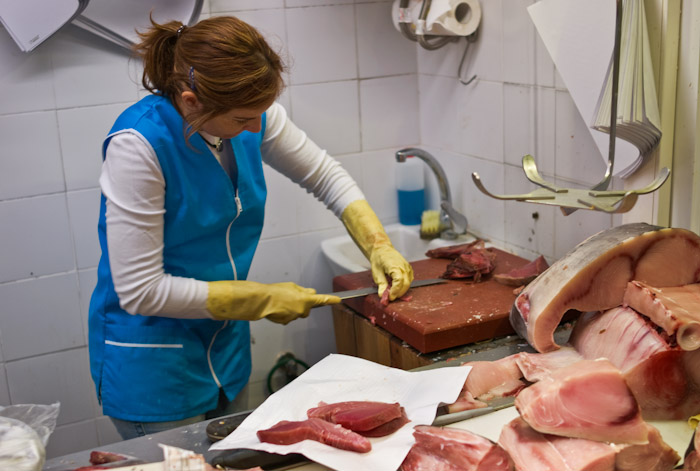 Alternate 4
And vegetables: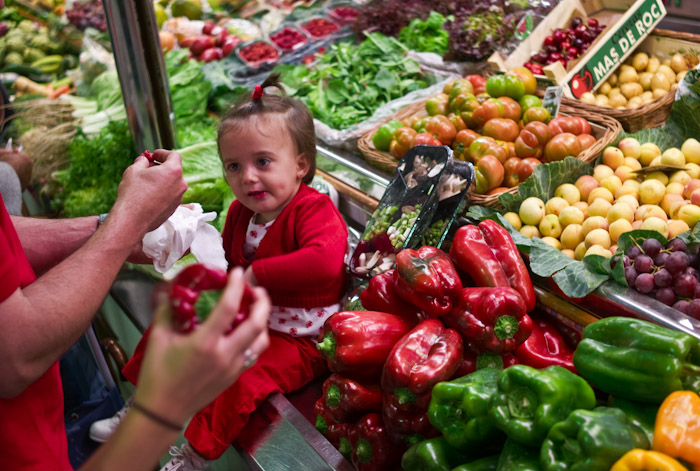 Alternate 5
Once we got home, my wife got down to the business of fileting the cod: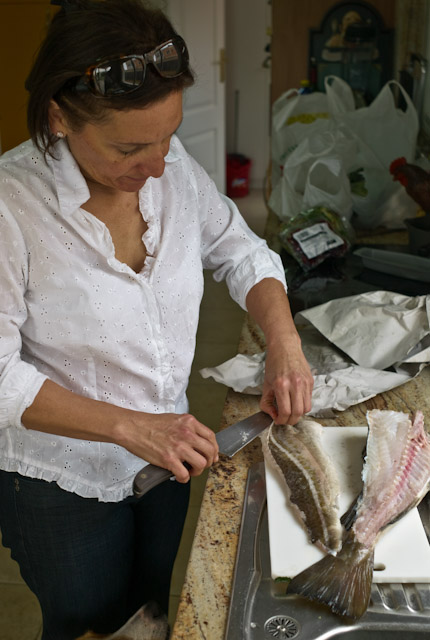 Alternate 6
Lunch in preparation. One the left the cod, on the right, morcilla de Burgos: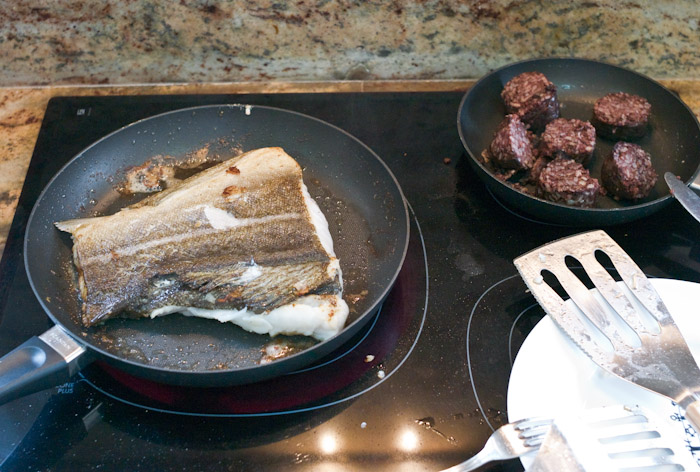 Alternate 7
Before we went to the market, we stopped by a wine shop to do some essential shopping there. They also have a good beer selection, and my daughter pointed out the Duff beer, which I did not think actually existed: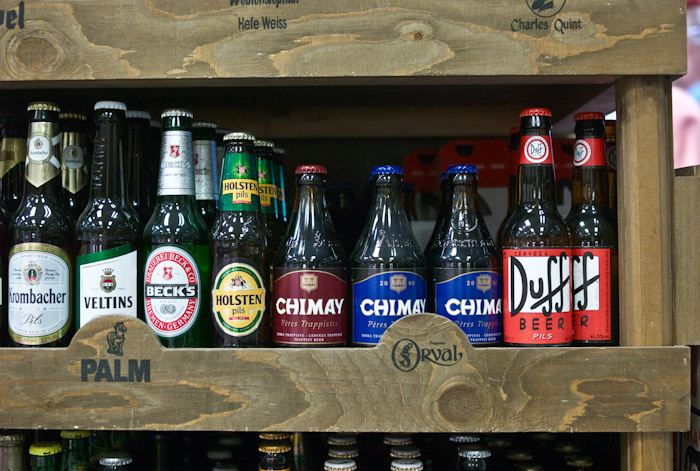 The rest of this week's pictures are just around my house and one from the office.
Alternate 8
Our local bicycle shop, where this little boy was about to face on of childhood's major challanges. The training wheels were being removed: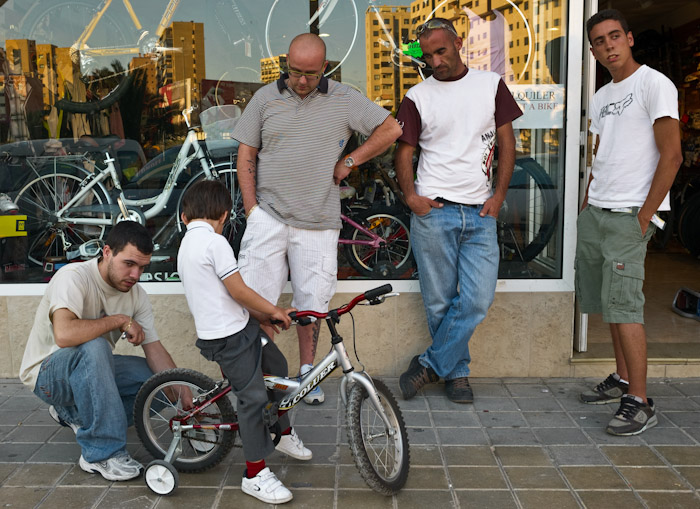 Alternate 9
When I walk my dog, I sometimes run into the Argentine girl (on the left). We chat while our dogs play: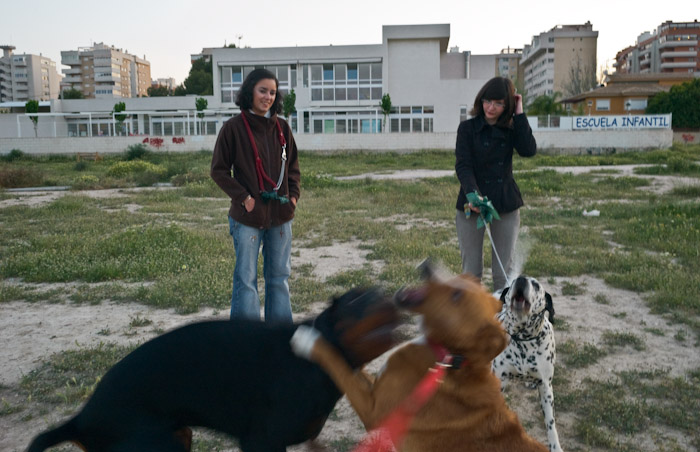 Alternate 10
My dog knows how to open doors. If my wife has forgotten to lock the gate, this is the sight that greets me when I come home from work: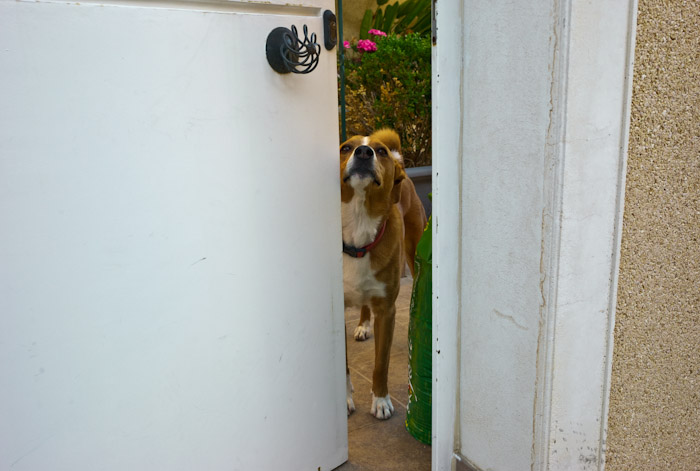 Finally, three images that are about light and shadow.
Alternate 11
The cafeteria at the office: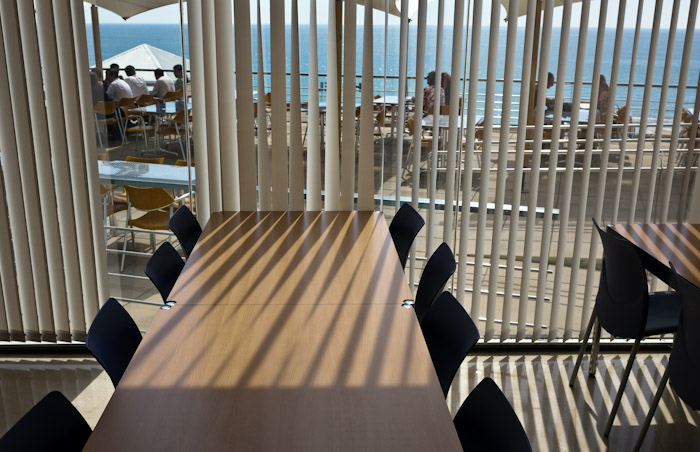 Alternate 12
Calle Britania, behind my house: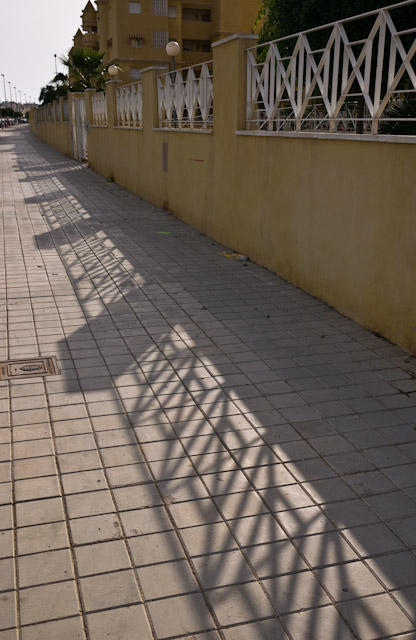 Alternate 13
The wall of the house across the street from ours: