A very mixed week, so there are pictures from the office, from my dog walks, from home and from cycling in the hills. The first two pictures are actually from the preceding week, I had simply forgotten to download the card into the computer.
10_1
We had the monthly wine tasting at the office. This is one of the first-time participants. Katie is from the UK Intellectual Property Office and will be working with us as a Seconded National Expert for a couple of years. She is great fun, and of course she was keen to join the wine club: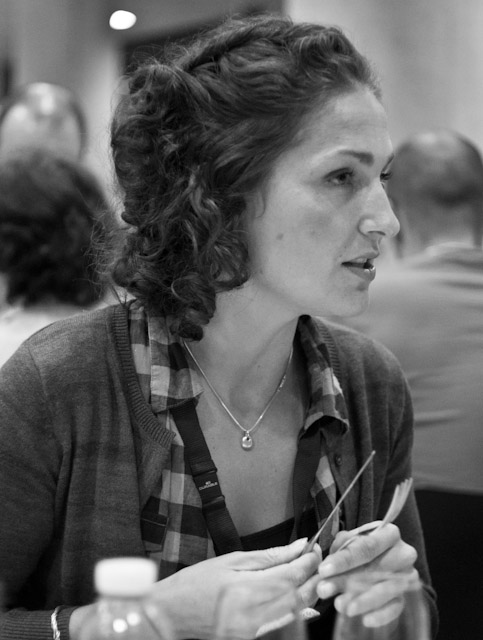 10_2
Another wino at the tasting: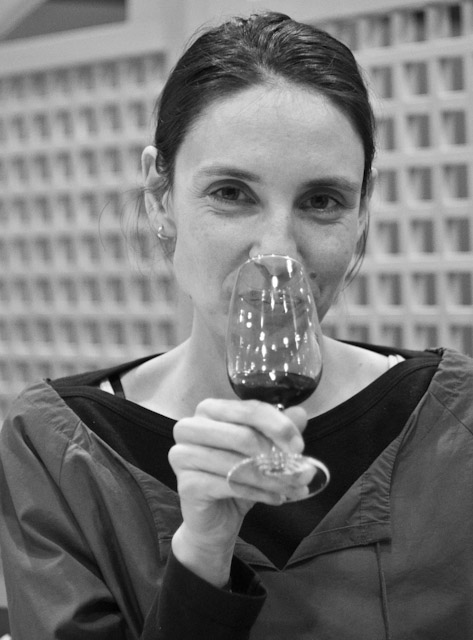 The next two pictures are from my cycling runs in the mountains around here. The main purpose is training, so I do not stop much to take pictures, but I do carry my Panasonic LX3 in the handlebar bag, just in case.
10_3
Busot is a pretty town on a hill that is a fixture on my usual route: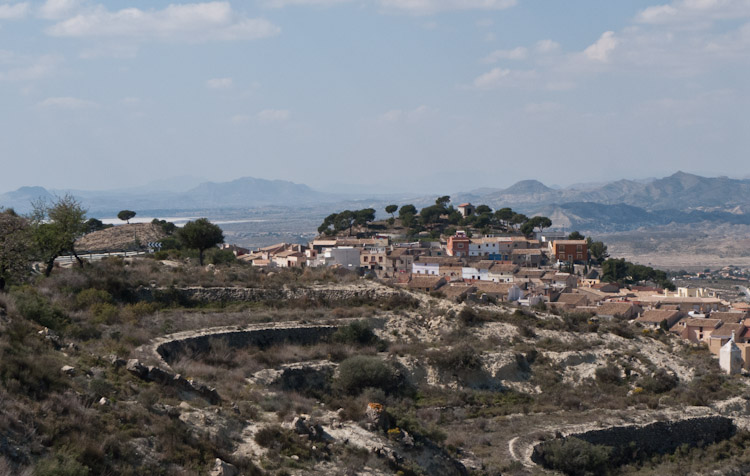 10_4
Aigües is another village where I usually stop. This is its main street, and on this particular day there was some sort of fiesta: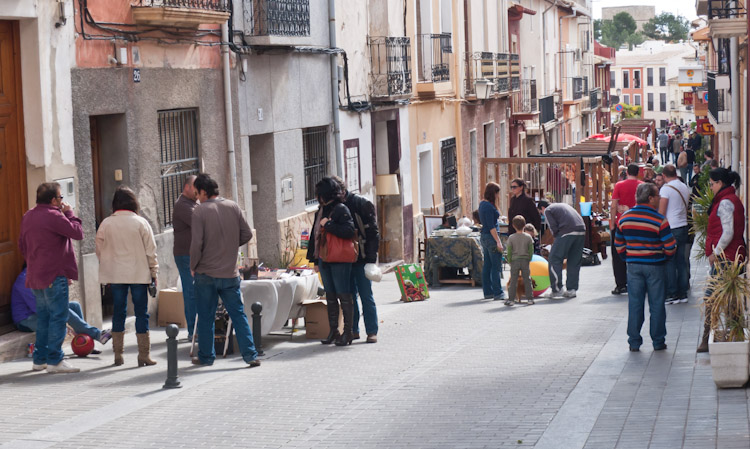 Next, a couple of pictures from Salines de Santa Pola, where I drove down during lunch one day to make a panorama.
10_5
Salt at the water's edge: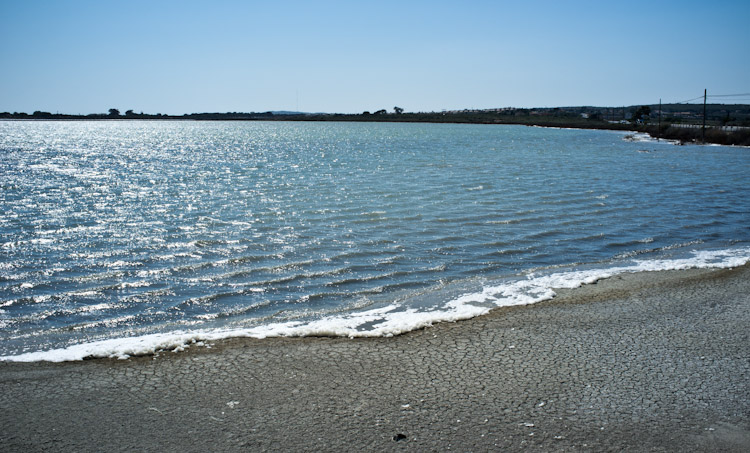 10_6
Salt mountain: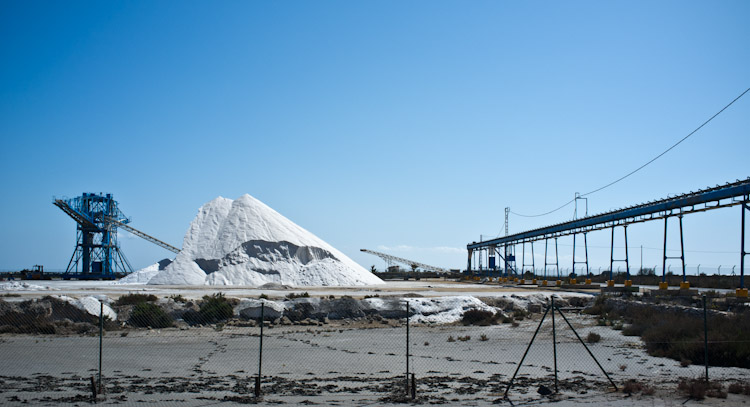 Then some pictures from the office. We have had a group of consultants from Barcelona working with us to build a Balanced Scorecard for our office. Their involvement came to an end this week, so we were obliged to go out for dinner to celebrate. Tough life.
10_7
Melanie studies the scorecard with the consultants: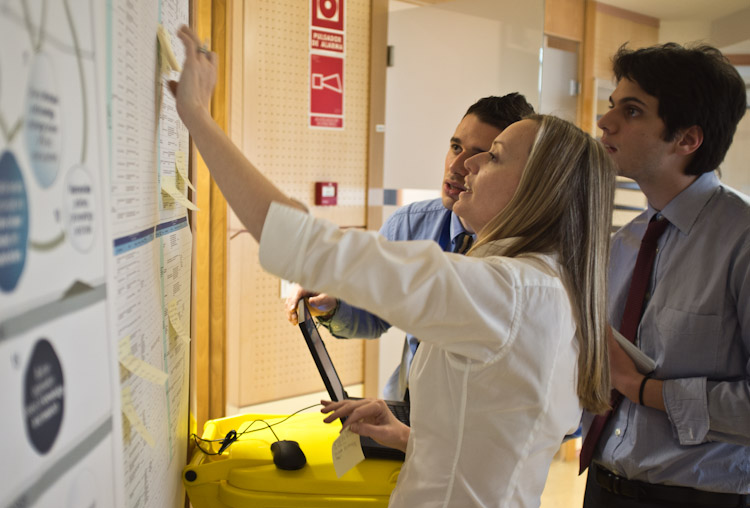 10_8
Same scene as before, but in monochrome and with a very different focus: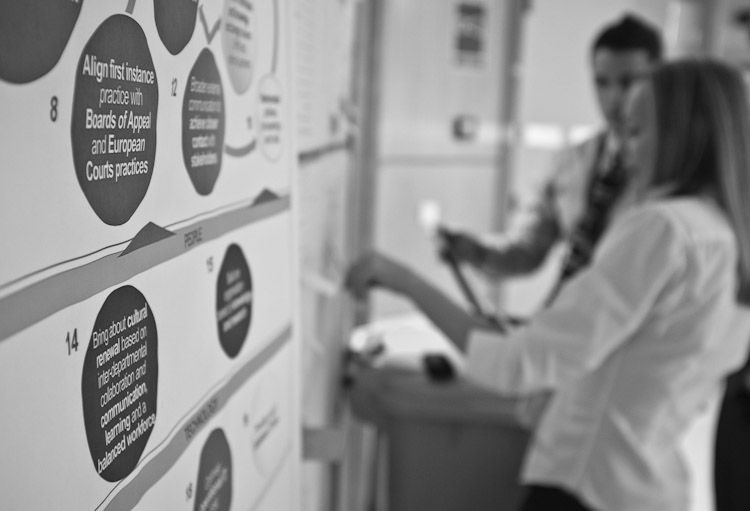 10_9
Wednesday night, dinner at L'Arruz in the centre of Alicante. Pilar was entrusted with the important task of ordering the appetizers, assisted by Melanie: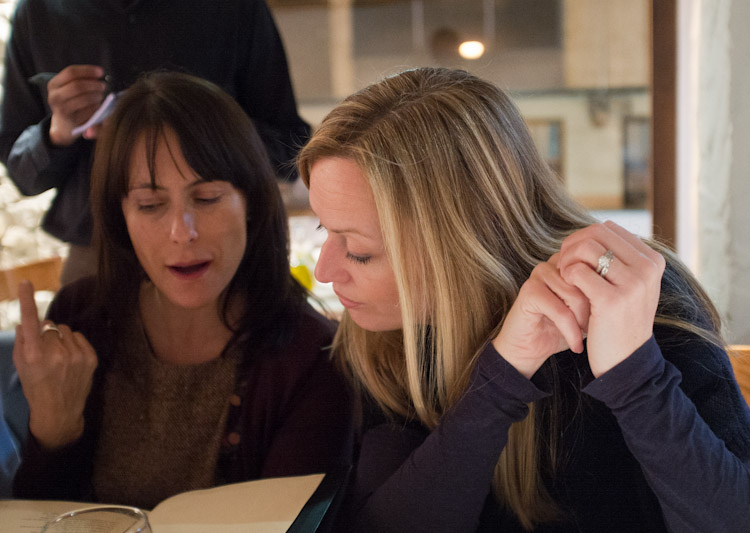 10_10
One of our tapas, langostinos: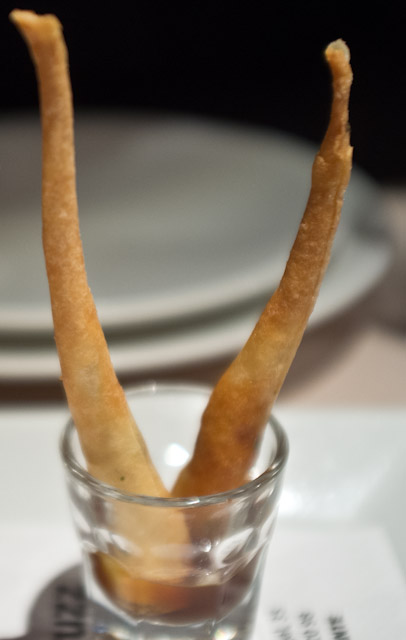 Finally, some pictures from home and from my daily dog walks.
10_11
Furniture recycling on our street. Spain is pretty backwards when it comes to recycling of larger items. There are bottle and paper containers around, but if you have something big to get rid of, there is no central place to take it. Instead, people put such things next to the garbage and recycling containers. Usually, stuff is gone within a couple of hours. Here, someone is getting rid of a drawer chest or something like that, but just left it on the bike path. It was gone the next day: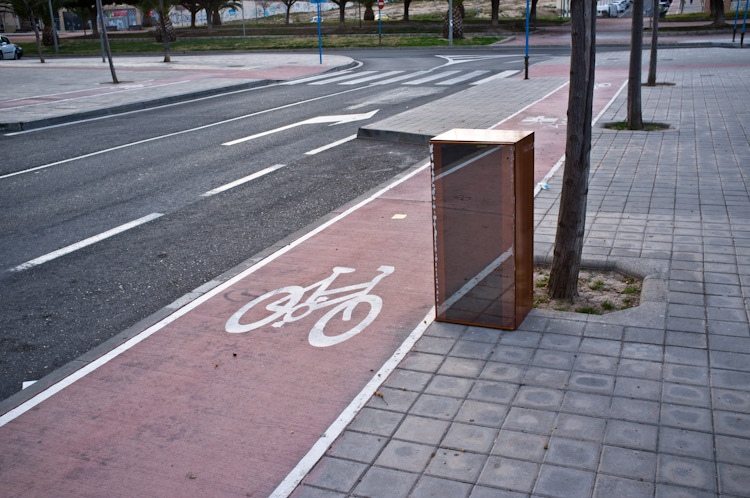 10_12
Every day Cheeta and I walk past this house, and every day we are "attacked" by this fearsome animal: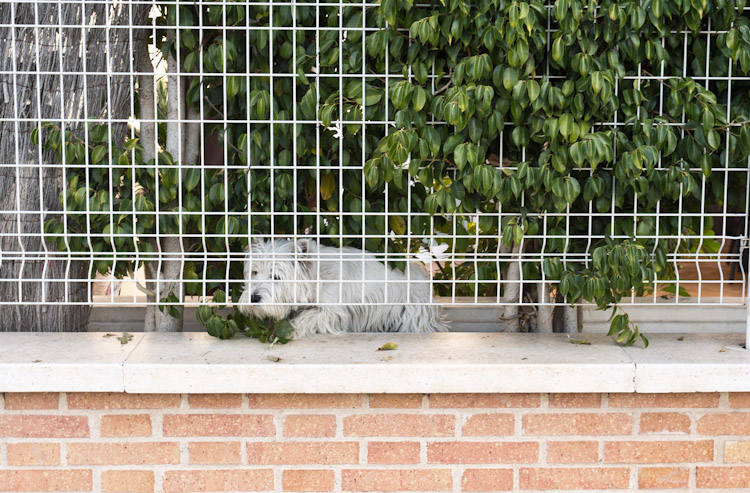 10_13
More local wildlife, one of the cats living on the golf course. I feed them: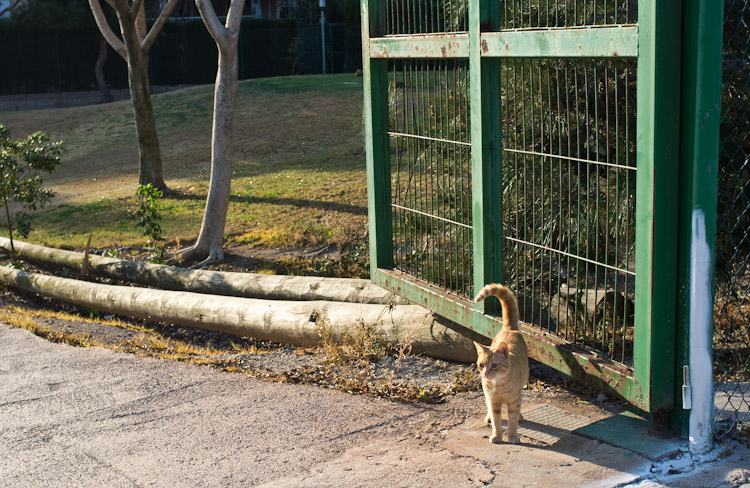 10_14
The golf course is also home to a variety of ducks, geese and other birds. They are cute to look at:

10_15
But it is less cute when some bird has diarrhea on your patio table: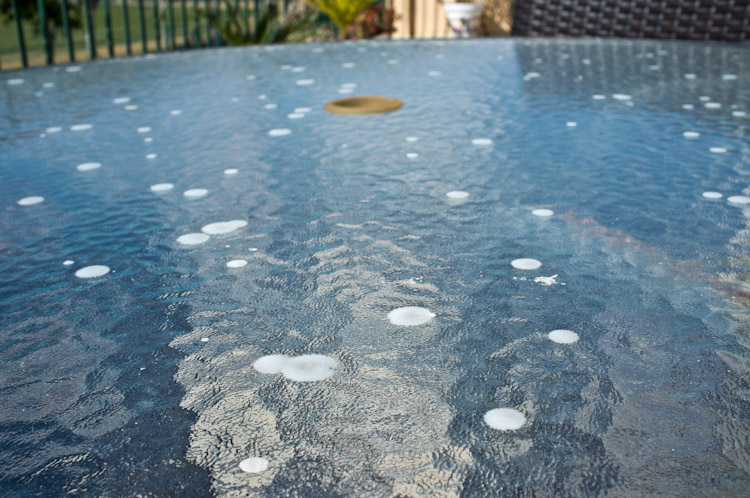 10_16
Saturday night we ate at our favourite tapas place, Los Charros. I was amused by the dish "Huevo del chef". Those who understand Spanish will know why: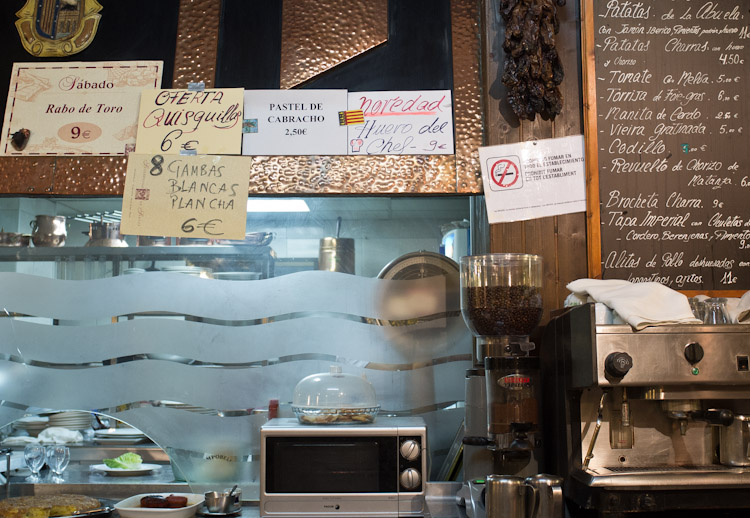 The panorama I made at Salinas de Santa Pola came out very nice, and can be seen here.