Just two weeks ago we had the pleasure of hosting my uncle Joseph from France and Zev from Florida. This week it was the turn of the younger generations of the US and French Wajsmans to visit. My cousin Renata from Florida (Zev's daughter) stopped by for a few days with her husband Alon and their three sons, and my cousin Nicole from Brussels (Joseph's daughter) came down with her son Oscar. So I spent a couple of days showing my cousins and the four young men around Alicante. There was also a nice reunion with an ex-colleague who is now in Italy. All in all, a nice week of reunions, good weather, food and wine.
23_1
But I start with the Miracle of the Cactus. I have explained the significance elsewhere. This week the little cactus bloomed again, and for the first time ever, it was a quadruple bloom. I started documenting it Tuesday afternoon: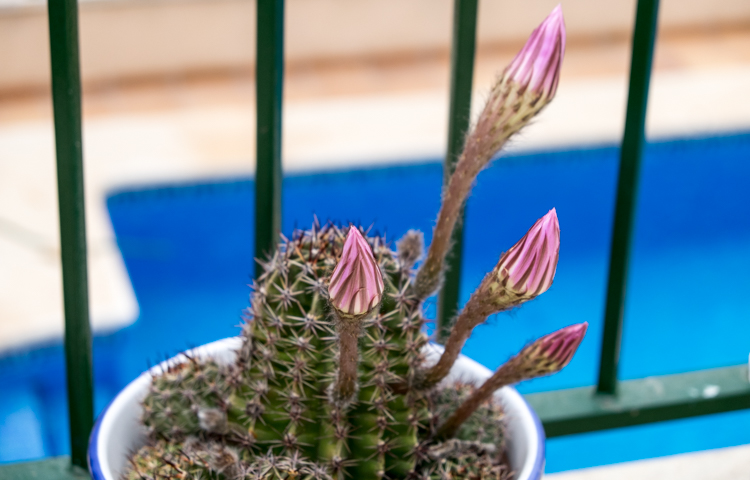 23_2
Wednesday morning, three flowers and the fourth one on the way: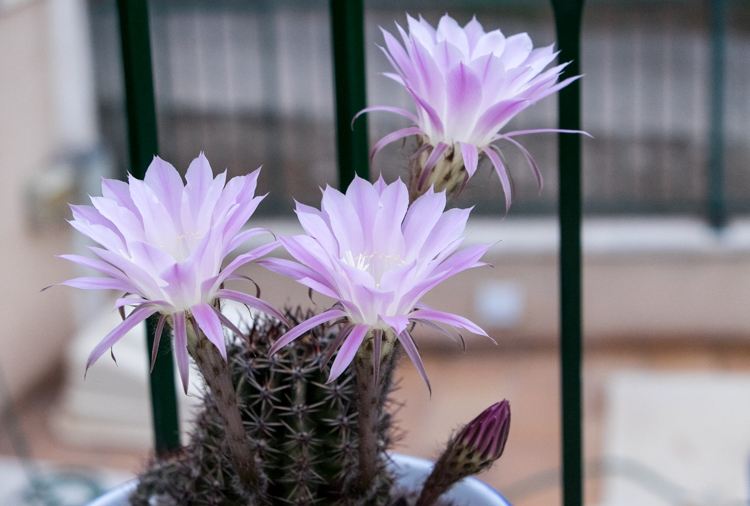 23_3

23_4
Thursday morning, four flowers in all their glory: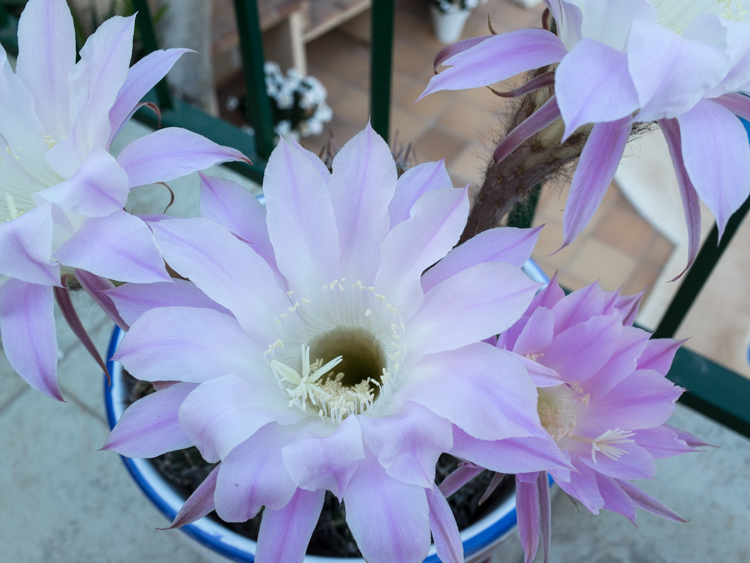 23_5
By Thursday afternoon, the flowers already begin to wilt: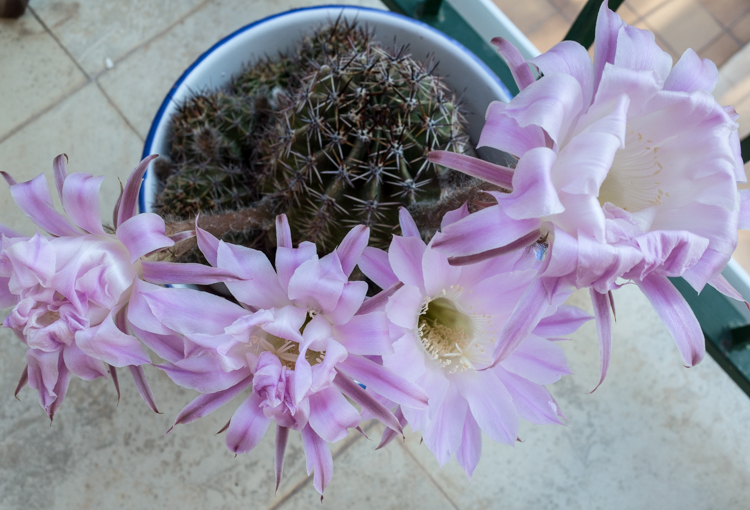 23_6
By Friday morning, the end is near, for now: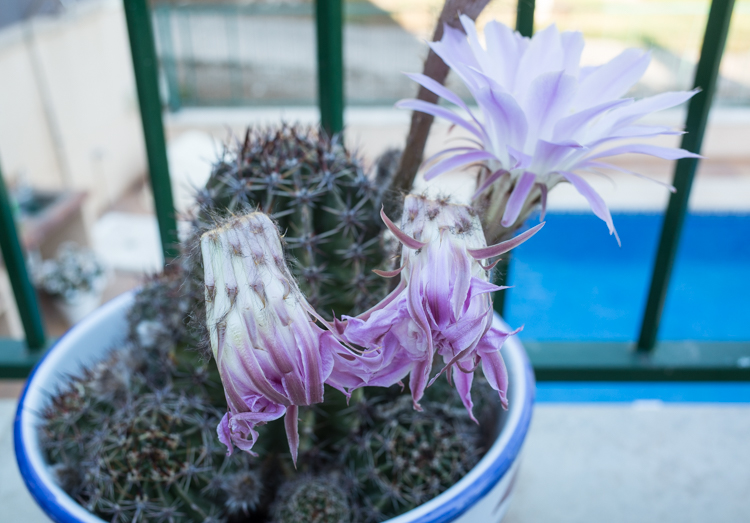 Four pictures taken during the week's dog walks follow.
23_7
I continued to explore the tree roots in the park: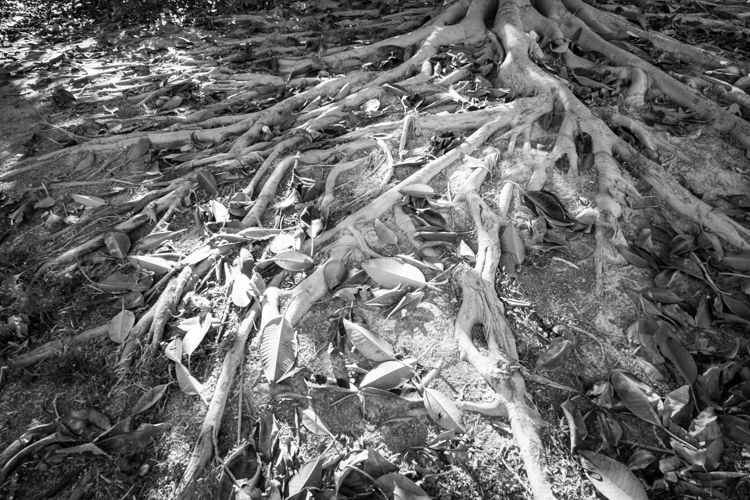 23_8
A lemon on the tree in our garden: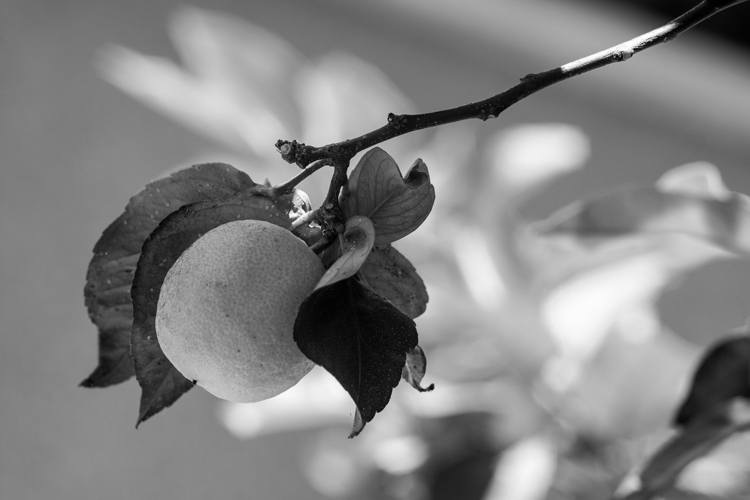 23_9
It is spring, and things are just a bit less arid than usual: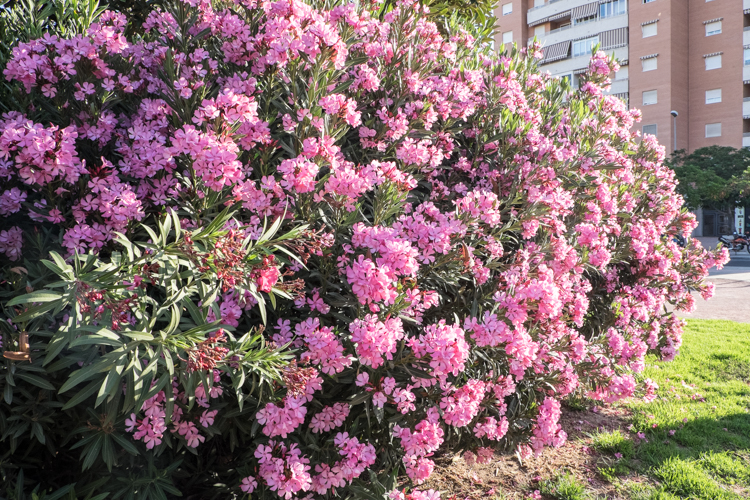 23_10
Golf course fauna: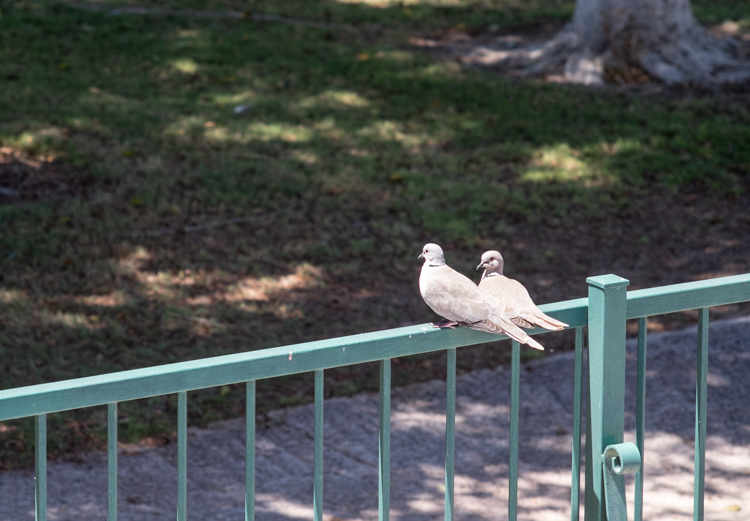 23_11
Antanina is Lithuanian. She was a trainee with us back in 2012, and afterwards she stayed on as a consultant for another year. We were really happy with her work, but in the end her contract ended and she had to leave. She is now doing her PhD in economics at one of Europe's oldest universities, in Padova. In many ways, Antanina represents what the EU is about: a young woman, born when her country was still occupied by the Soviet Union, now citizen of a free Lithuania, living in Italy. This week she was visiting Alicante and we got together for lunch: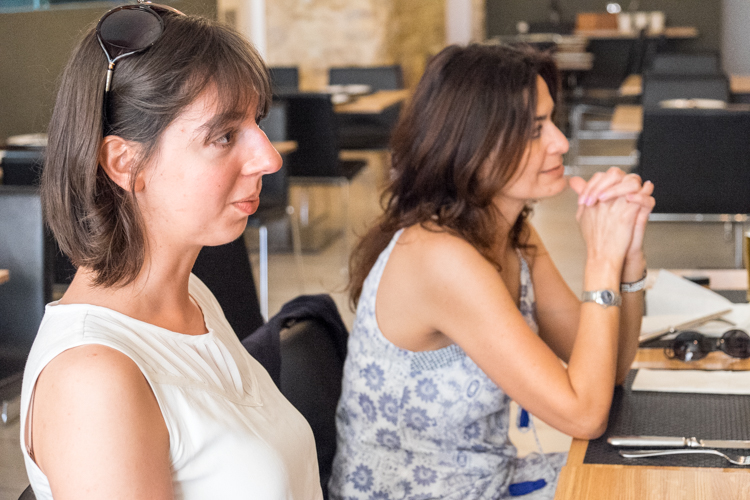 23_12
Despite having visitors, I did manage to go cycling during the week, also helped by the fact that I was able to take Thursday off. Here is a traditional Spanish restaurant along the old Valencia road, having expanded its offering to cater to German visitors: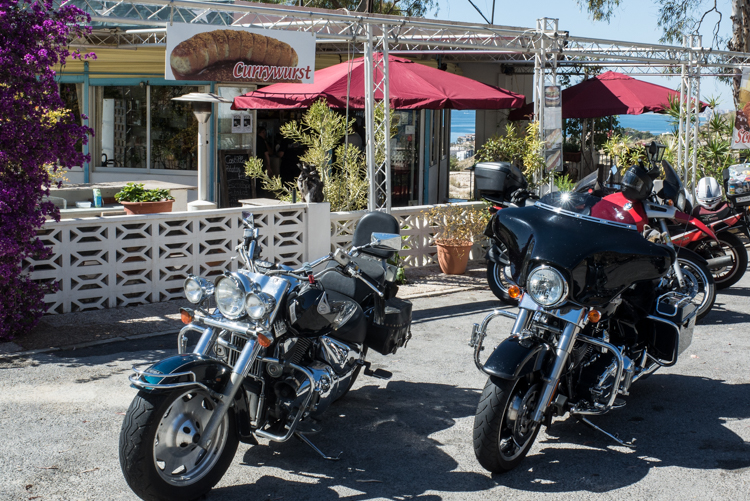 23_13
The beach in Villajoyosa, already warm and sunny but not yet crowded since the summer holiday season has not started: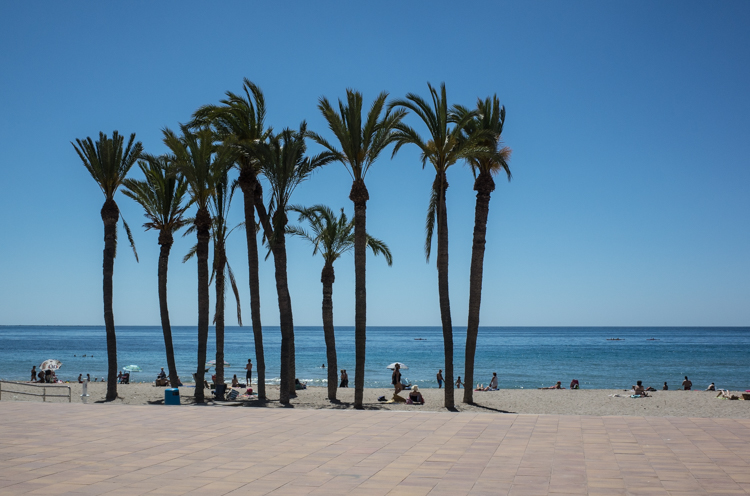 23_14
A sad face on the promenade: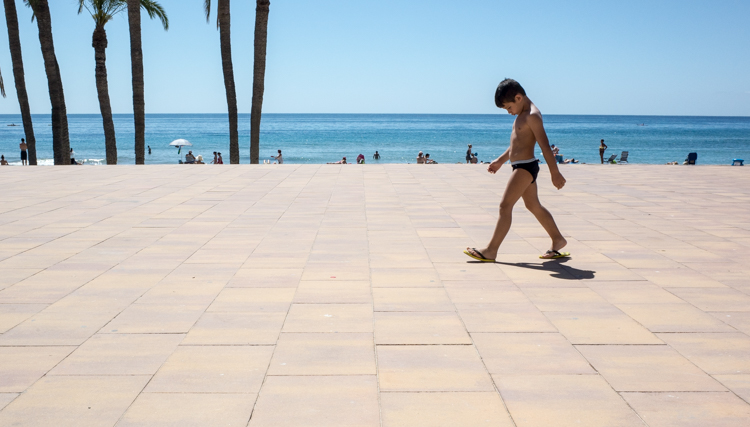 23_15
On Wednesday evening, my cousin Nicole arrived on a flight from Brussels and my cousin Renata came by car from Barcelona where they had spent the last few days. Talking and wining and dining immediately ensued: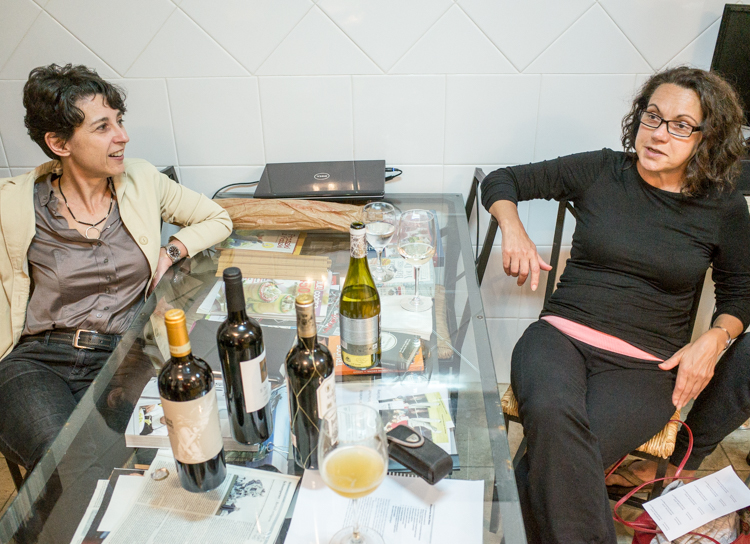 23_16
The next day we went for a long walk along the beach. Renata has an injured ankle from a recent accident, so she has to wear a somewhat funny-looking boot for longer walks: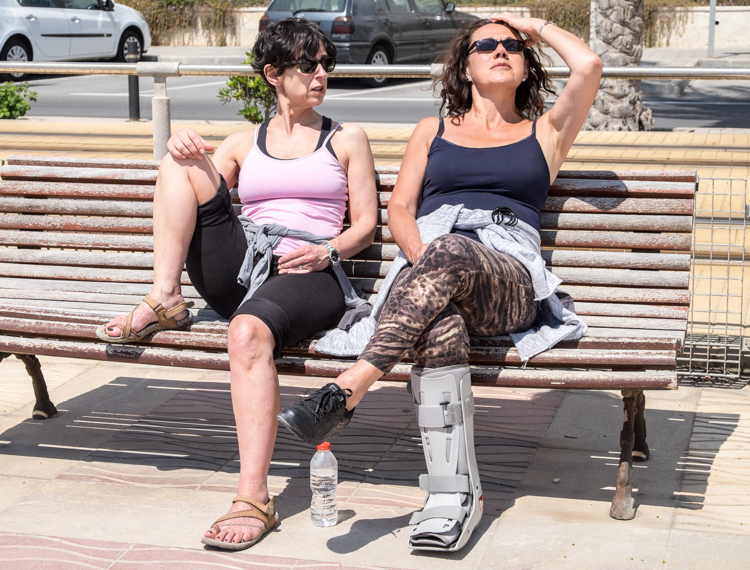 23_17
Renata's husband Alon enjoys the sunshine: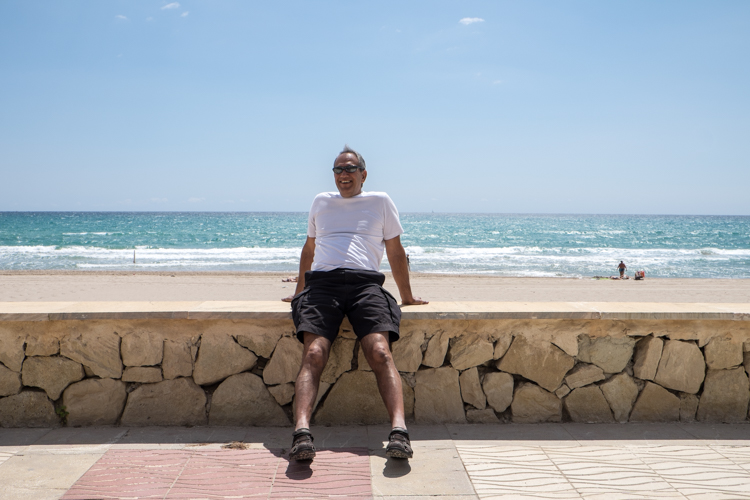 23_18
Jogging with a friend: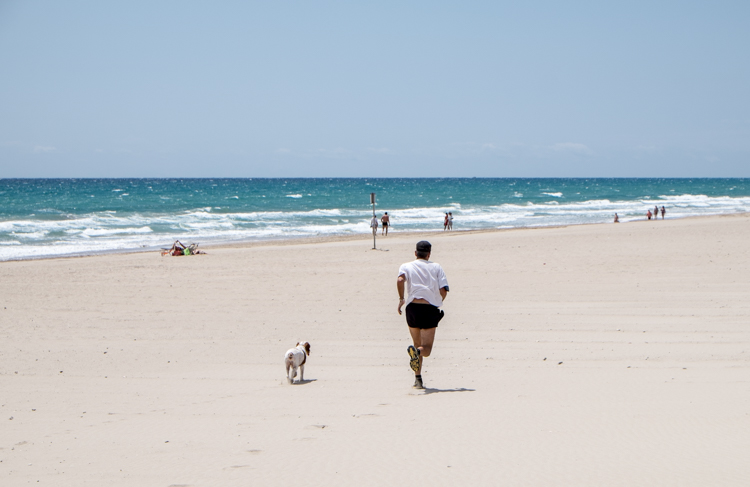 23_19
When we have visitors from abroad, we often take them to visit the Francisco Gómez winery near Villena. The vineyards are pretty, and the tour and tasting are well organised: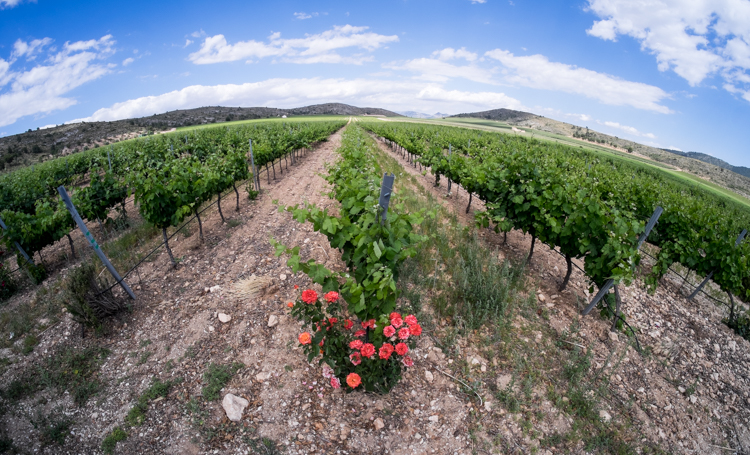 23_20
The tour starts in a chapel, located in a man-made cave: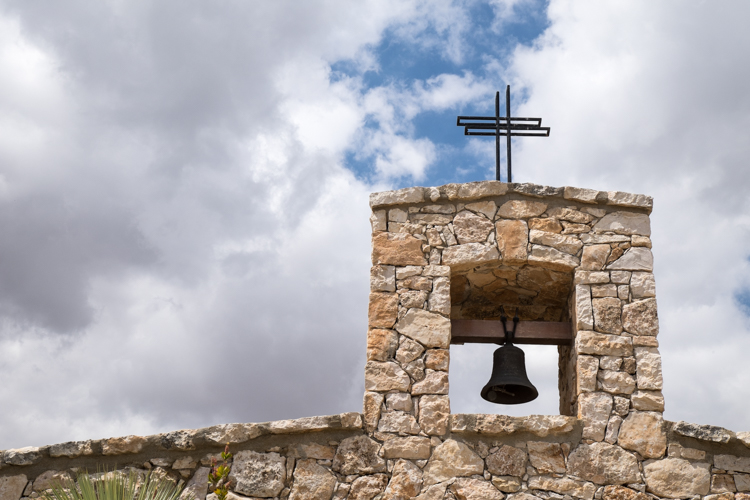 23_21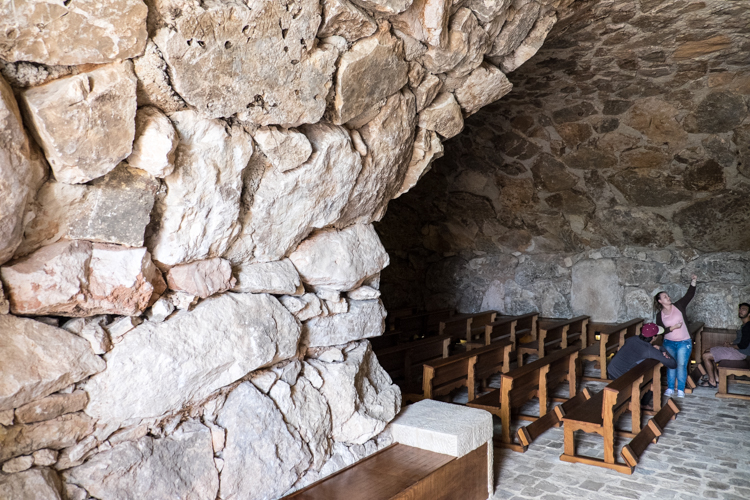 23_22
The barrels of Fondillón wine: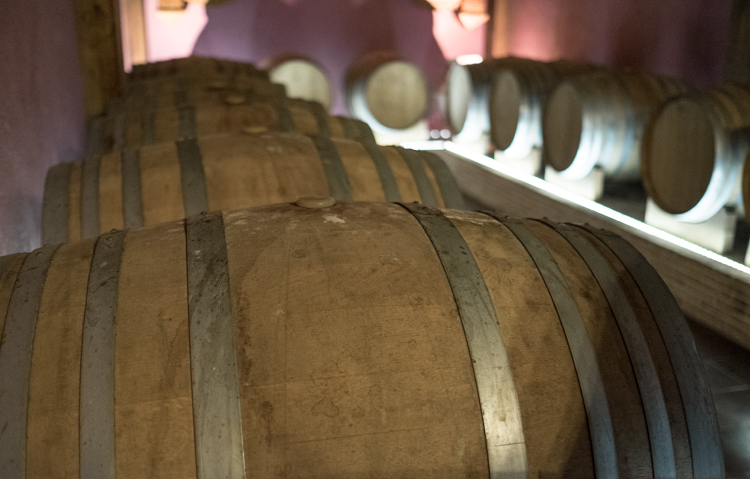 23_23
After the tour, we move to the tasting room/shop. The winery employee explains to Renata which wines we will be tasting: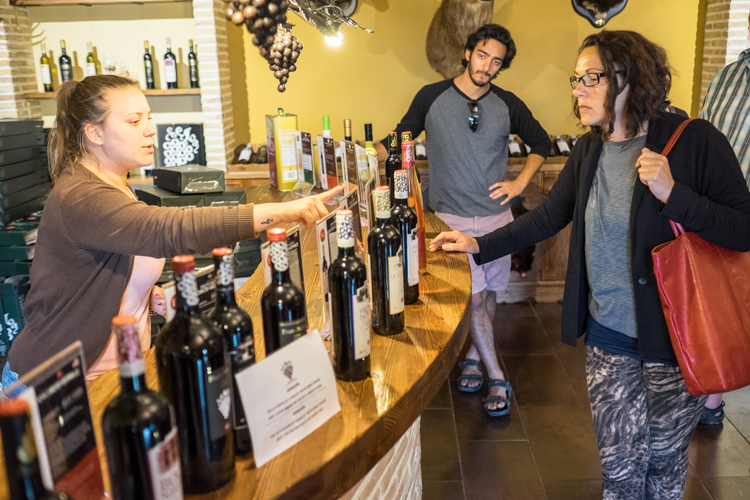 23_24
Renata with her oldest son, Oren: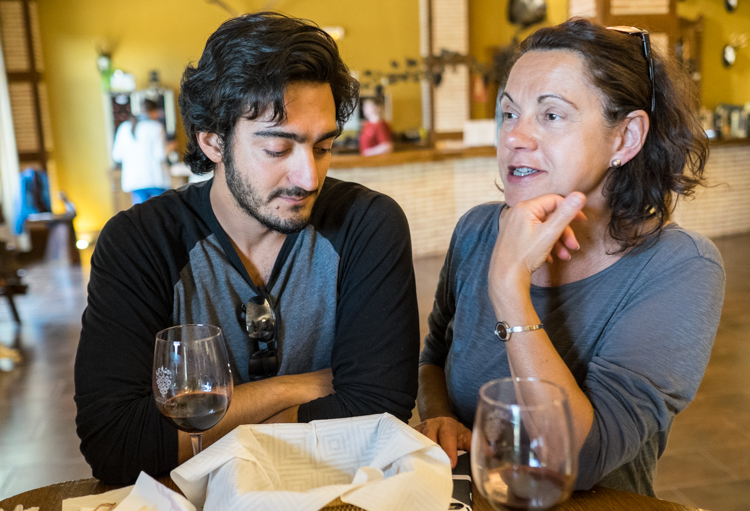 23_25
Besides wine, Francisco Gómez also makes olive oil and its own chorizo, morcilla and Iberian ham. The meat products are very good but they can only be consumed on site, as the winery does not have the license from the food safety authorities to sell them for take-away: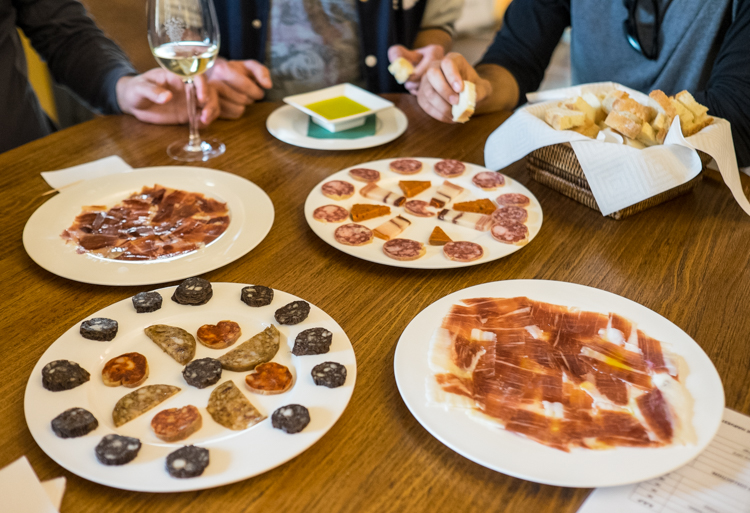 23_26
In the evening, we put the boys to work on the barbecue: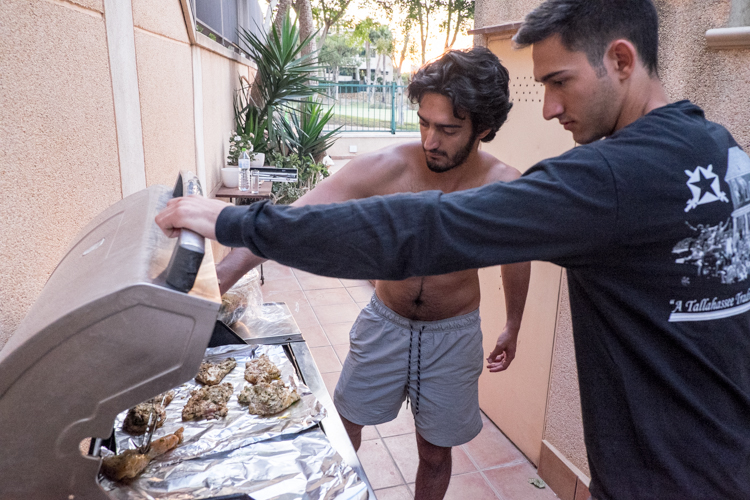 23_27
A common scene in our international family. It is Saturday morning, and Oren is leaving for Valencia by train to catch a plane from there to Israel, where he currently lives. Renata and Alon are saying goodbye to their son: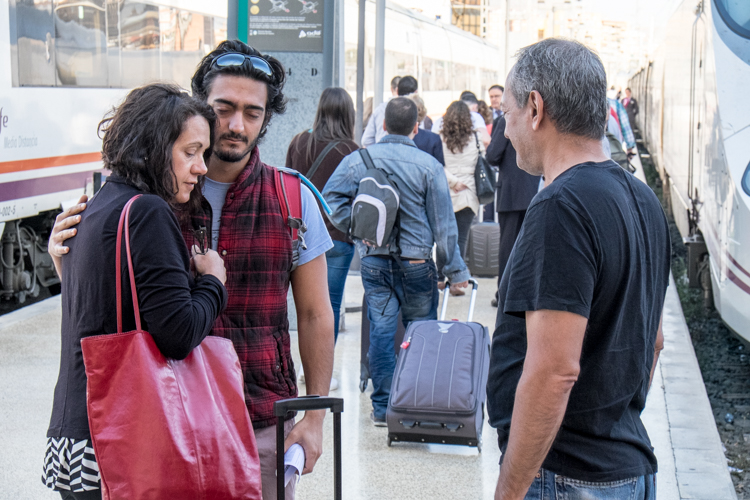 23_28
After saying goodbye to Oren, we took a walk through our Mercado Central…: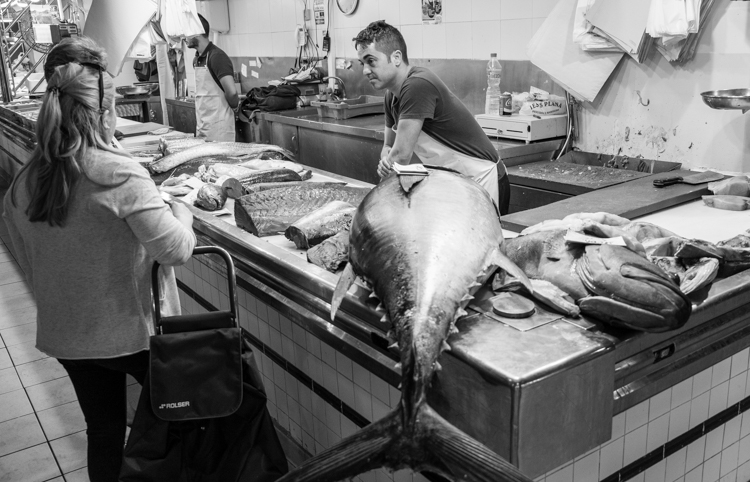 23_29
…and had a coffee on the square behind the market, a place rich in photo opportunities: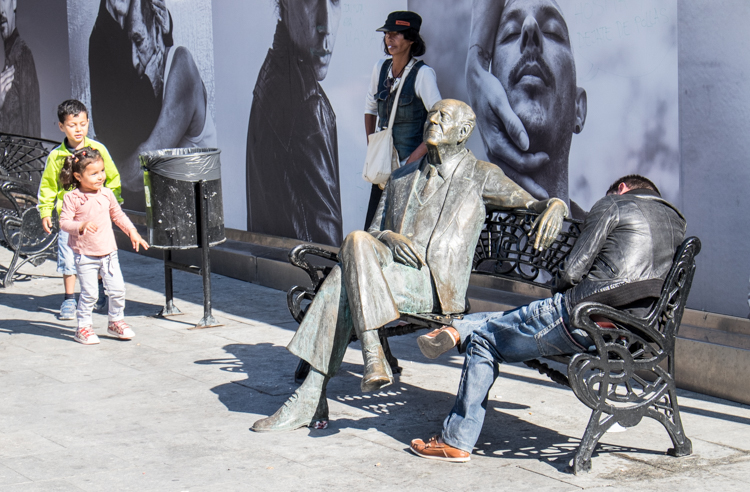 And of course I took my visitors to the beachside restaurant, Hostal Maruja.
23_30
Nicole likes the setting and the beer: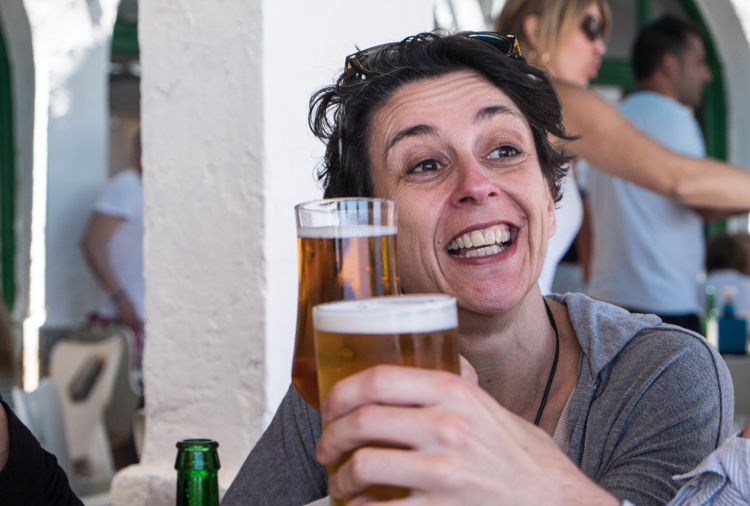 23_31
And so does Renata: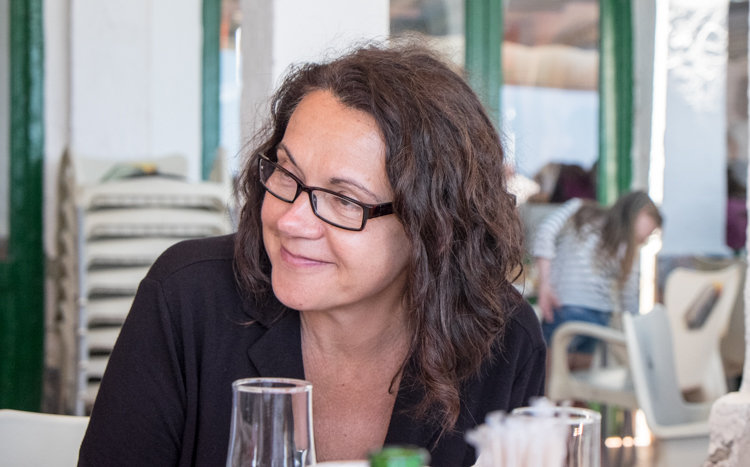 23_32
Sunbathing for two: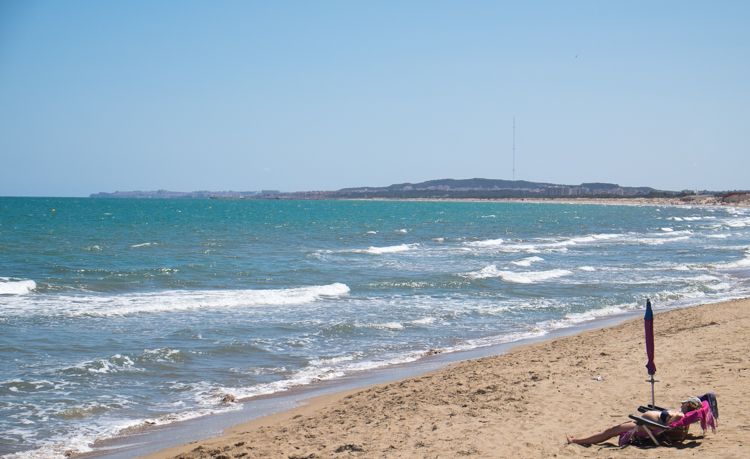 23_33
Hat Man: