I spent Wednesday-Friday attending a seminar at the EU's Joint Research Centre in Ispra in northern Italy. We stayed in a hotel in the nearby small town of Gavirate, on the shores of Lago di Varese. Beautiful surroundings indeed. But I start with a couple of pictures from home, and end with some from a weekend with friends in Barcelona.
38_1
Our office is being expanded with an entire new wing, and the construction sometimes yields something worth photographing: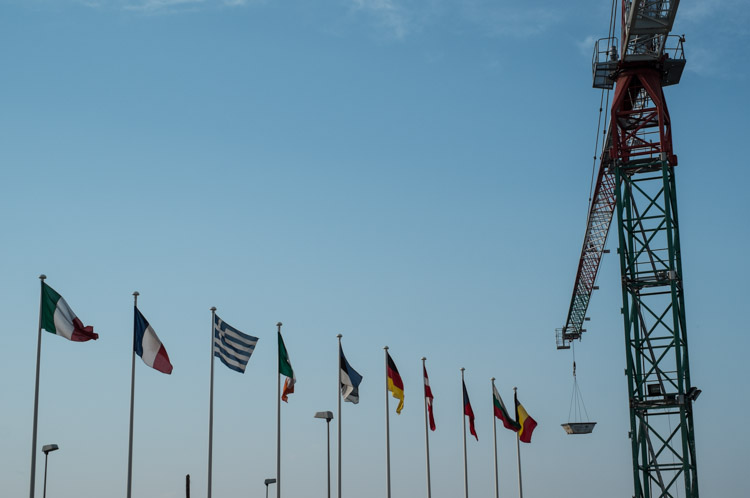 38_2
A building in our neighbourhood, along my standard dog walk route: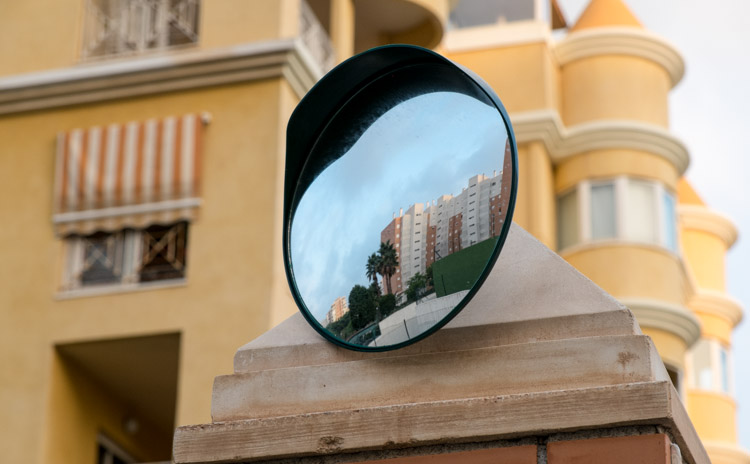 38_3
Tuesday night I flew to Milan with two colleagues, and then we endured a long taxi ride to Gavirate. We arrived just in time get a pizza in a nearby restaurant. No pictures from that evening. But the next morning I went down to the lake to have a look, and I was not disappointed: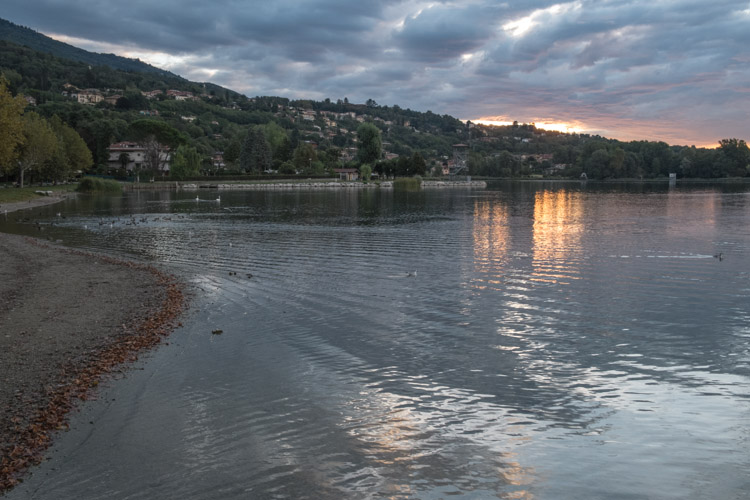 38_4
The views were just spectacular, no matter which way I looked: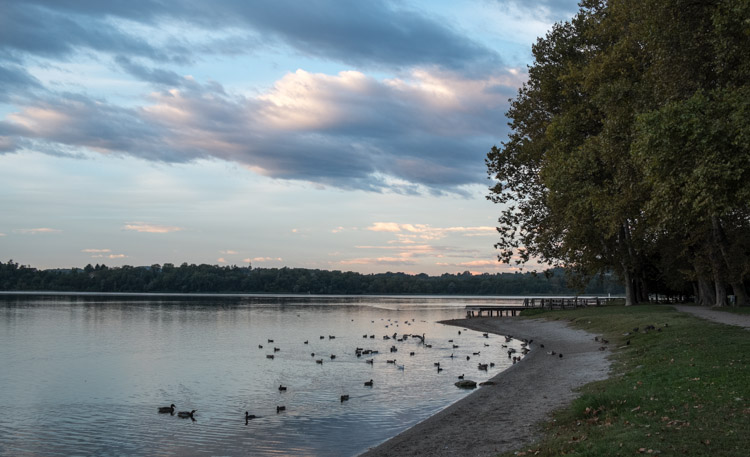 38_5
I suppose the pumpkin festival is one of the high points of the year in Gavirate: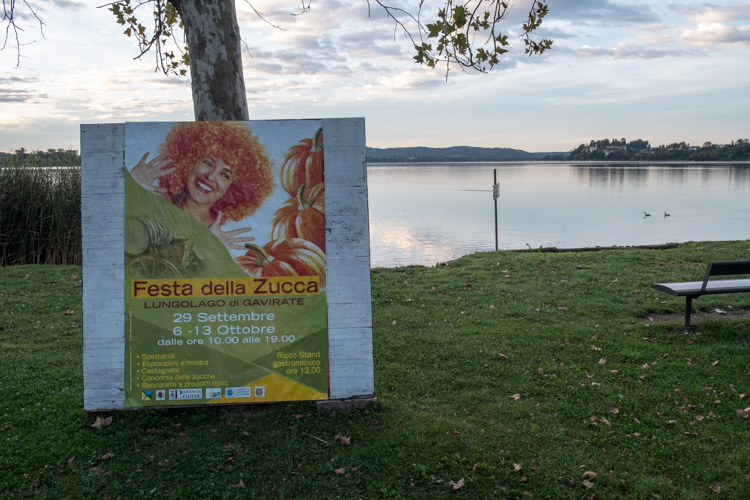 38_6
After the first day's seminar, we came back to the hotel and then set out to explore the town. As usual in small towns like Gavirate, the church is the most impressive building: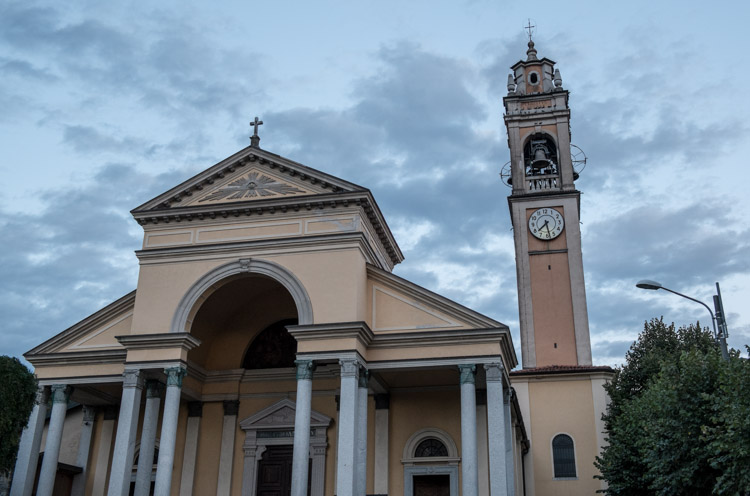 38_7
The town hall: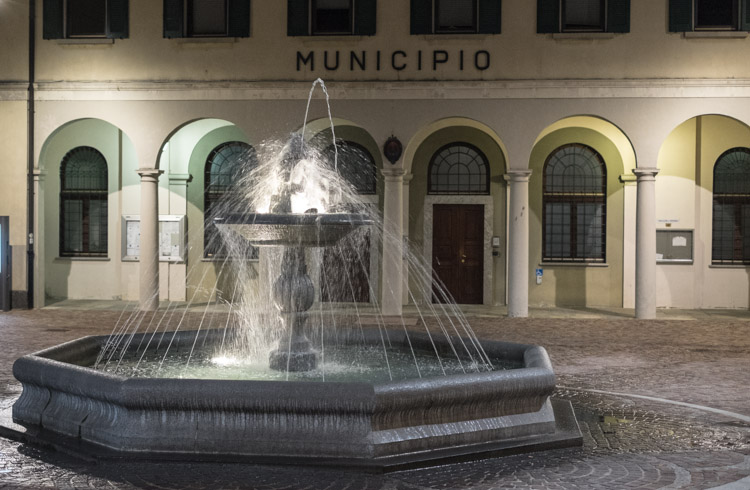 38_8
These two girls were the only people we saw on the town hall square that evening. Gavirate is charming, but there is not much life after dark: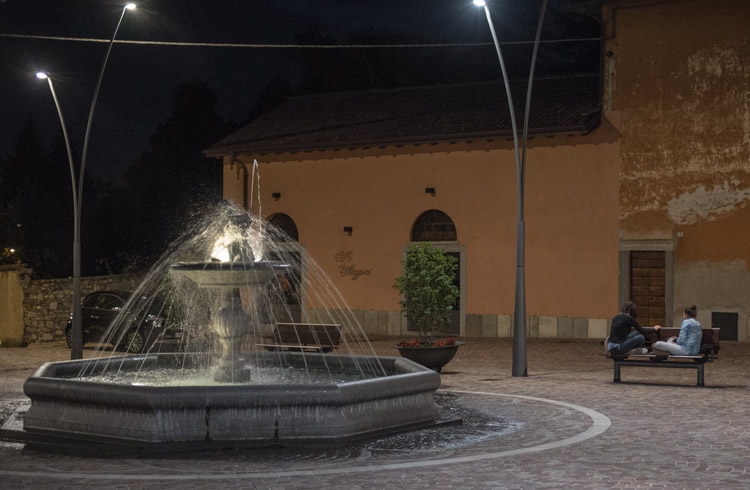 38_9
We found a promising-looking place, where we could have good pizza and good beer. Normally good beer is not something one associates with Italy, but we were in the extreme northern, Germanic part of the country: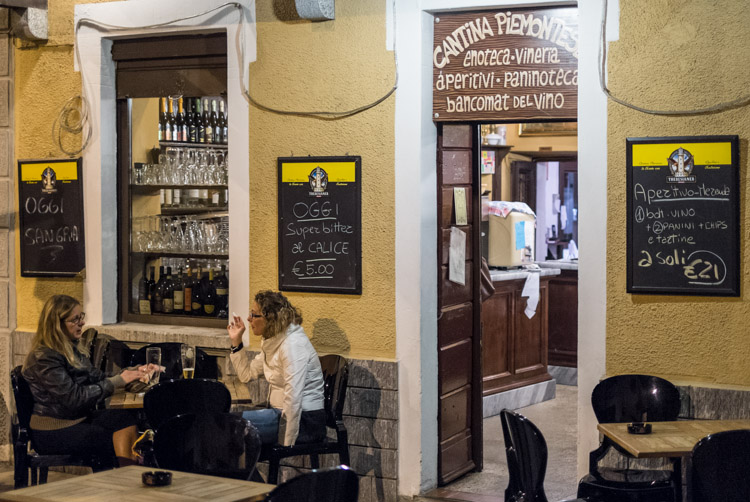 38_10
I was keeping an eye on this couple at the neighbouring table. The girl was not drunk, although her expression here could lead one to believe so: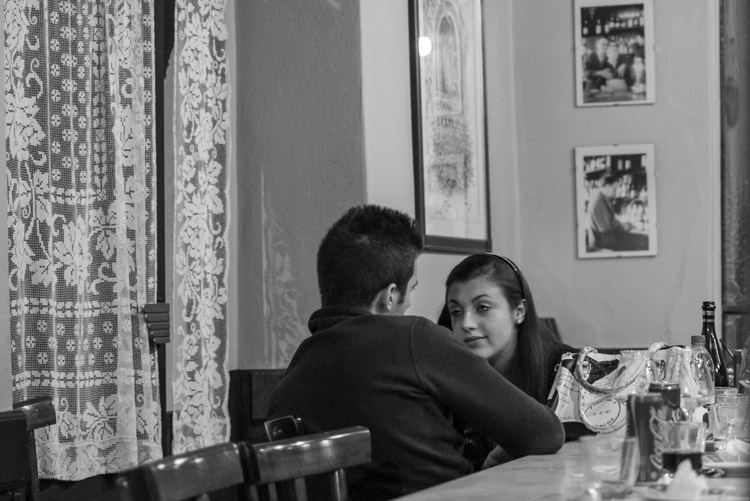 38_11
The kiss: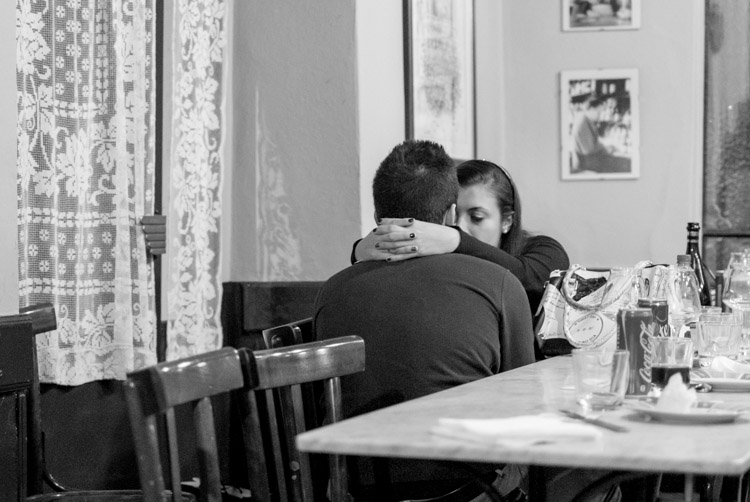 38_12
After dinner, the waiter explains to my colleague Ruth (who helpfully speaks Italian) how to get back to our hotel: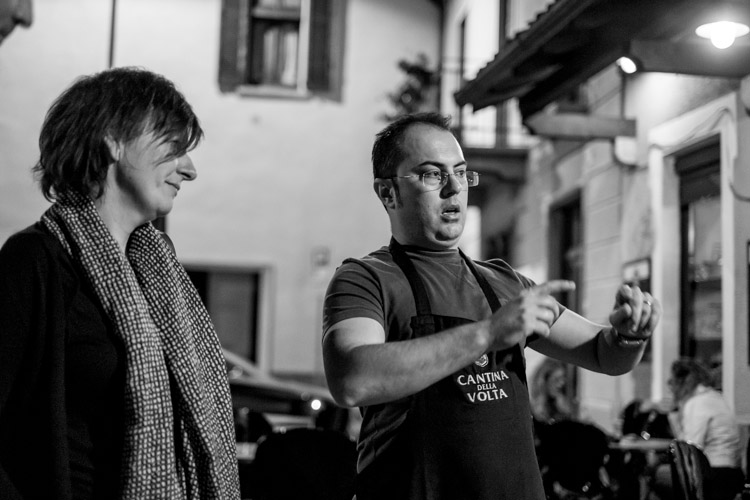 38_13
Thursday evening we were going to have a dinner for all conference participants, but before that there was time to look at the lake with the setting sun: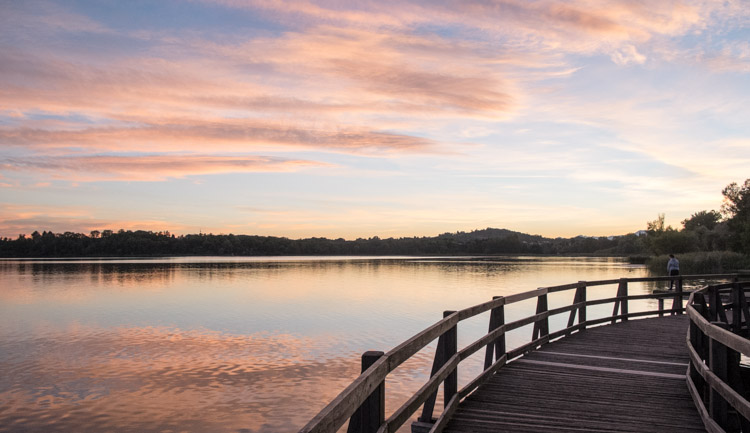 38_14
The girl taking a picture works for the Joint Research Centre in their Seville office: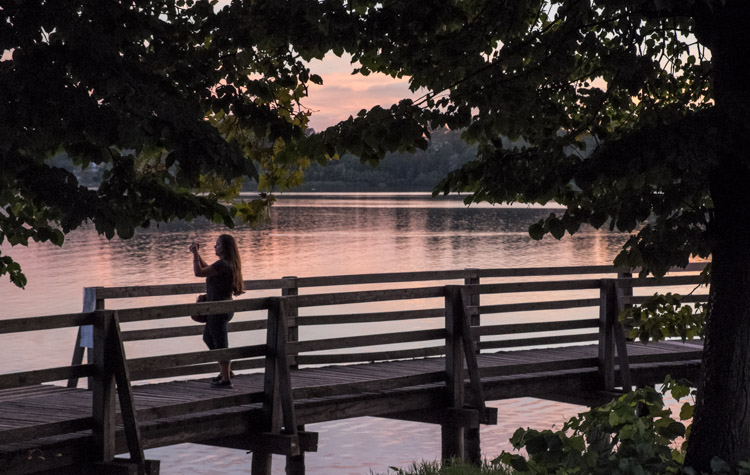 38_15
The same girl at dinner. She turned out to be very photogenic: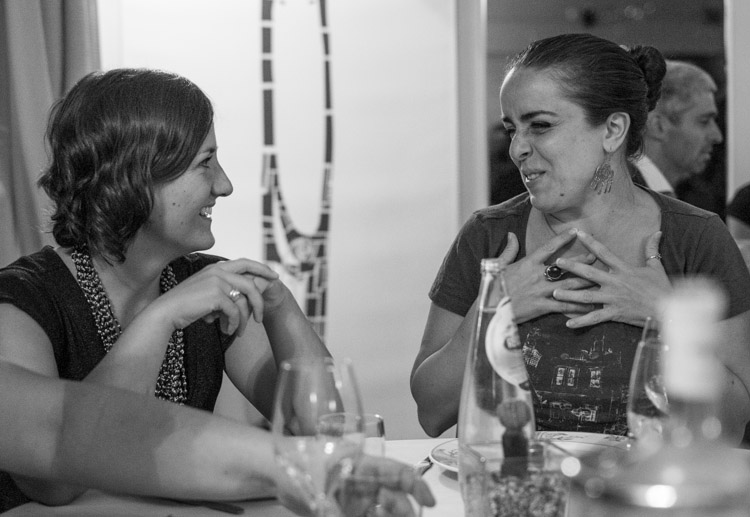 38_16
Really photogenic: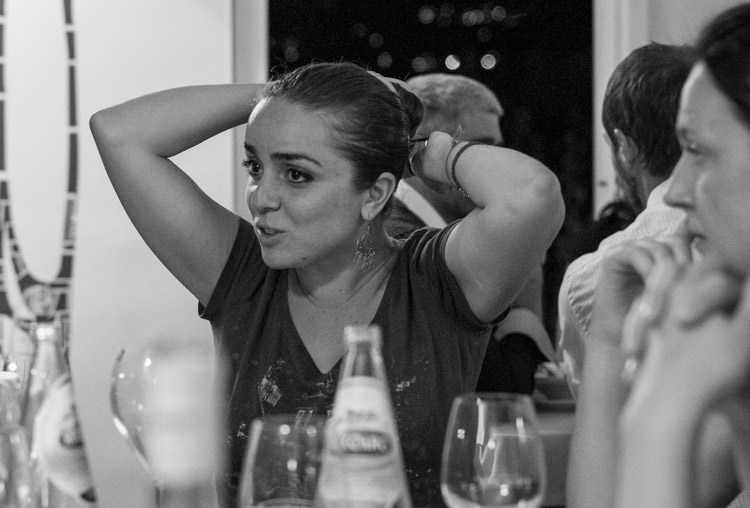 38_17
The blonde in the foreground was Polish: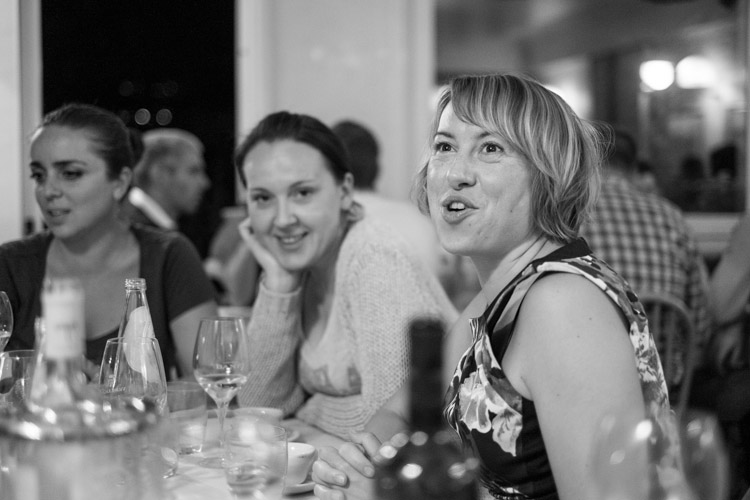 38_18
Friday was our last morning in Gavirate, and I went for an early walk in the town: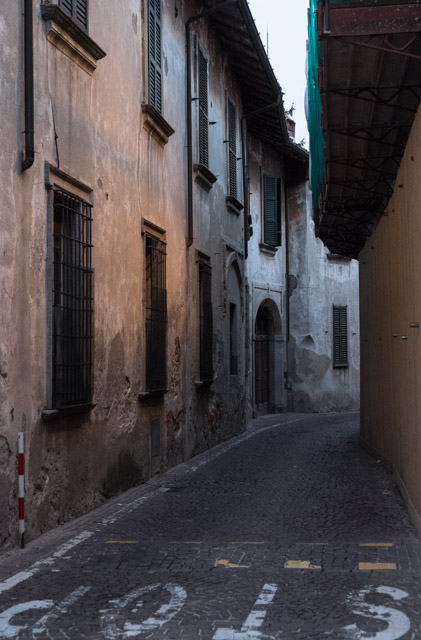 38_19
I took one last walk along Lago di Varese: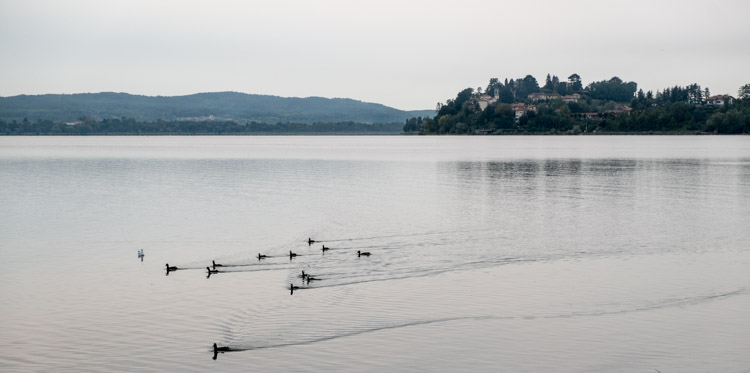 38_20
The birds assumed that I was bringing food: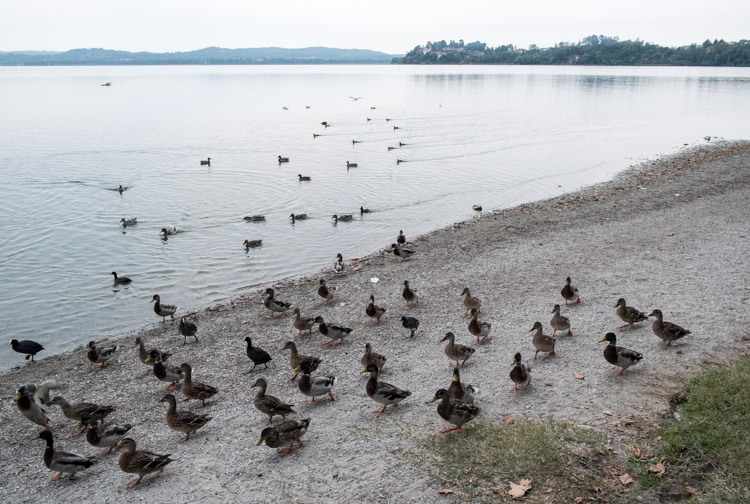 38_21
Big and small flags at a bar near the hotel: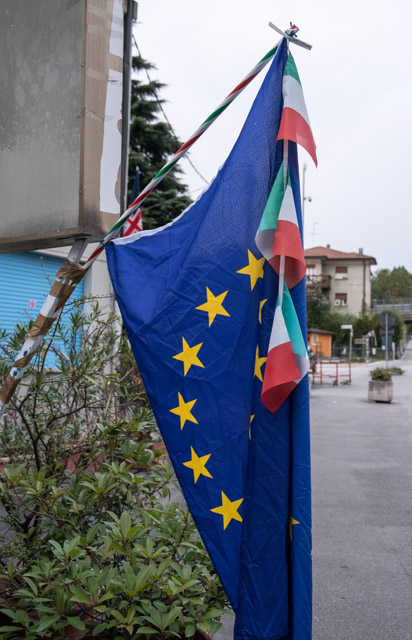 38_22
Sadly, or perhaps fortunately, we missed out on this aspect of local culture: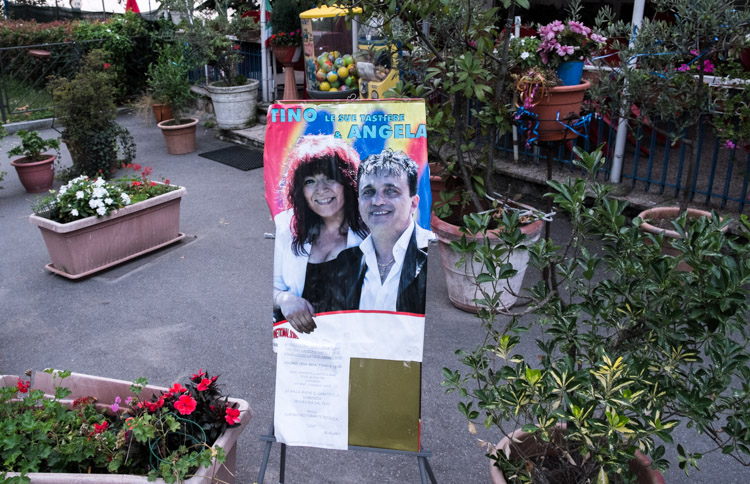 After a very long trip back to Alicante, on Saturday morning my wife and I drove to Barcelona to meet up with about 15 other members of the Leica Users Group and their spouses. In late afternoon, we congregated at Café Zurich at the top of the Rambla.
38_23
Geoff and Philippe commit an act of heresy, stacking a Leica and an Olympus: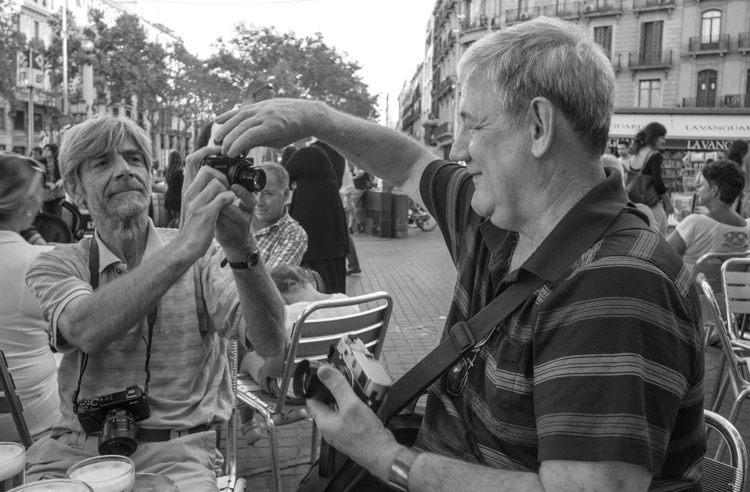 38_24
A typical Barcelona scene–Lluis, Leica, and a señorita: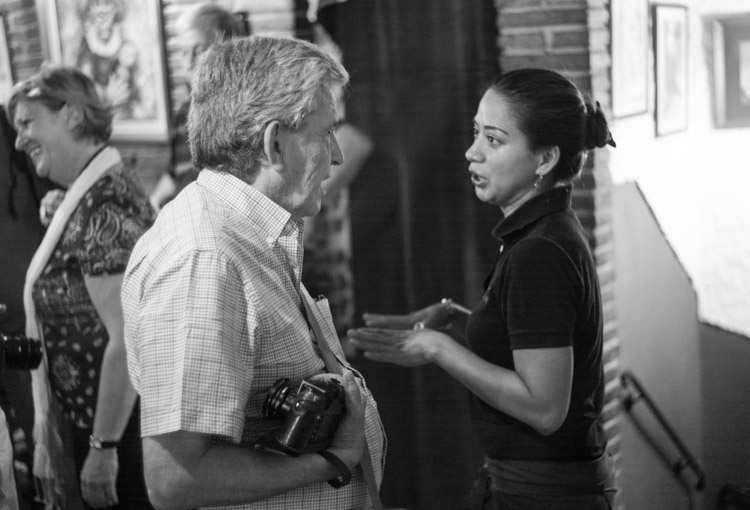 38_25
Mariela sends a tasty SMS to someone: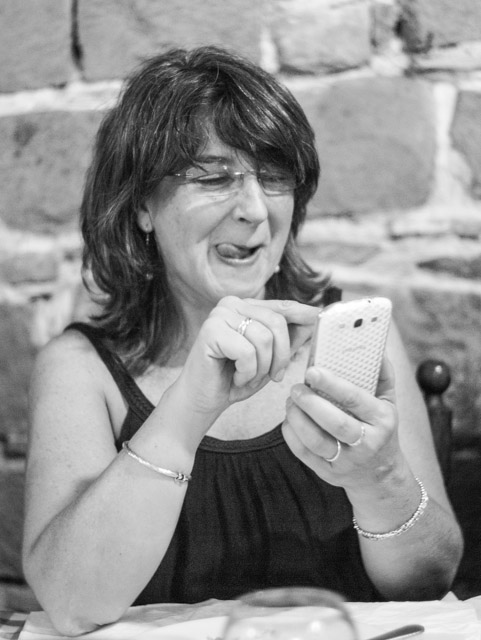 More pictures of the LUG gathering are here.