This week's blog is mainly about an entire lamb roasted over wood, and the usual cycling and walking pictures.
29_1
Life in a Spanish small town. A man in Jijona, watching the world go by: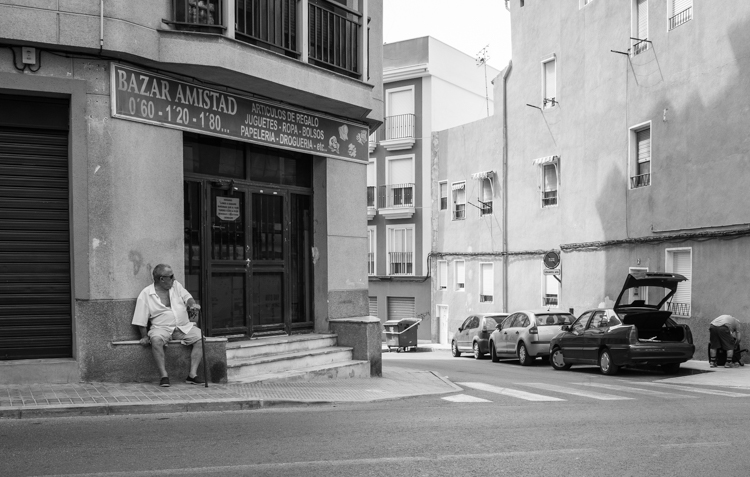 29_2
Morning light, Calle Britannia: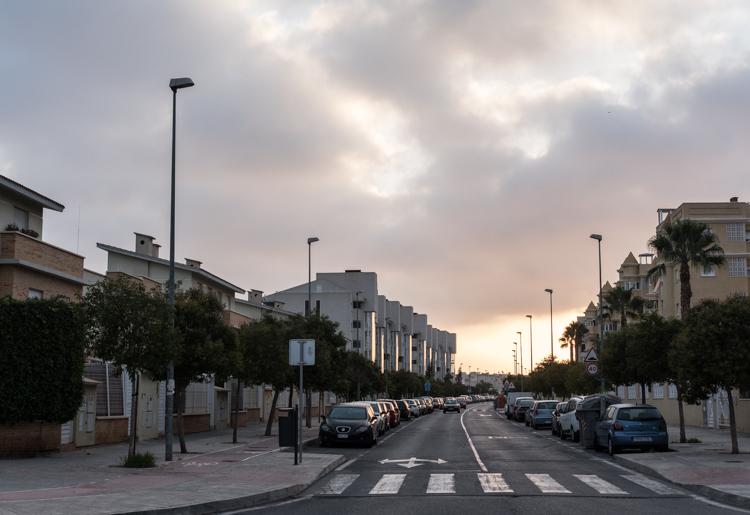 29_3
One of "my" kitties, waiting for me: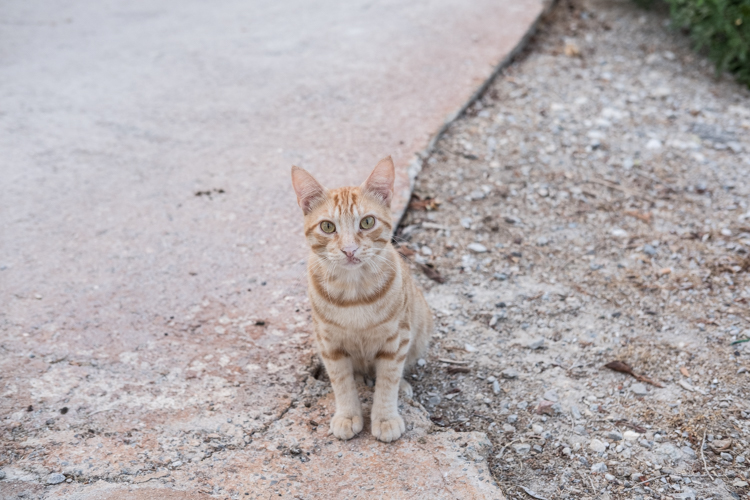 29_4
And the wait is not in vain: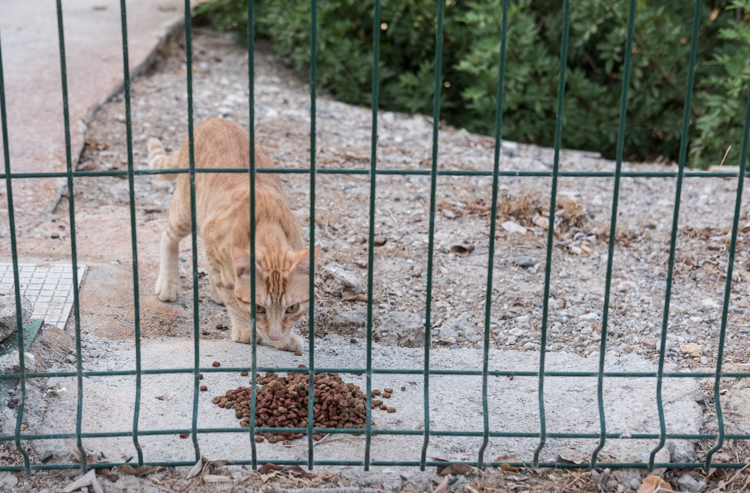 29_5
On Sunday we drove to Benidorm to attend our friend Iñaki's birthday party. It always has the format of a pool party, given that we are talking mid-July. In previous years the main dish has been a huge paella, but this time a different sight greeted me on arrival: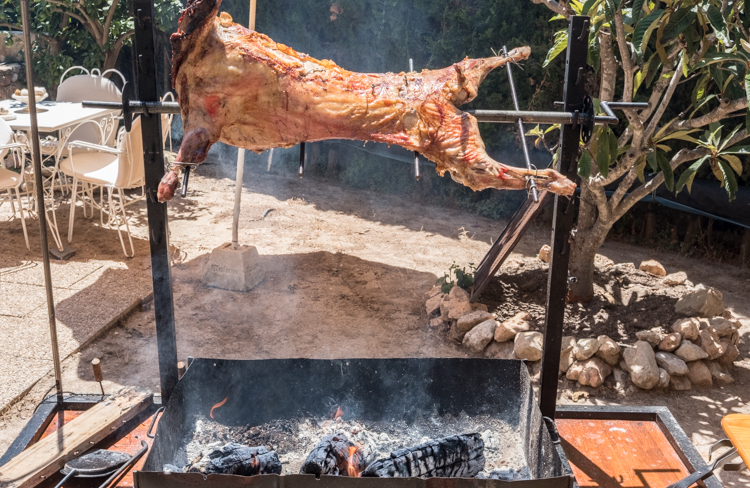 29_6
I continued to follow the preparation of the lamb. Roasting an entire carcass in this manner requires lots of attention and adjustments: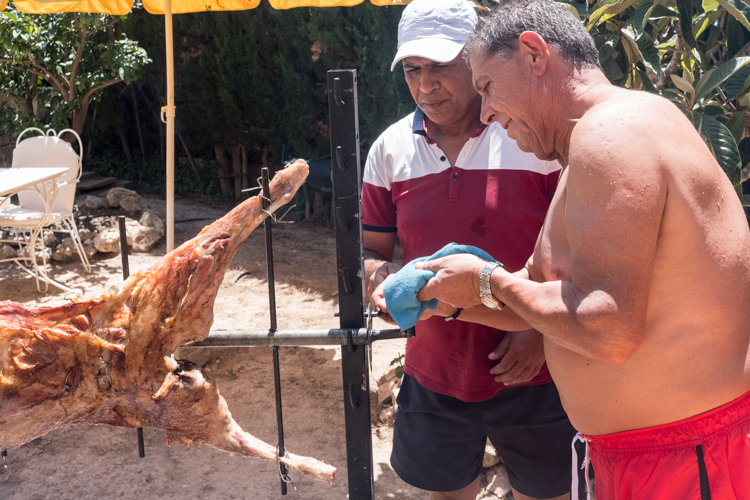 29_7
Inspection crew: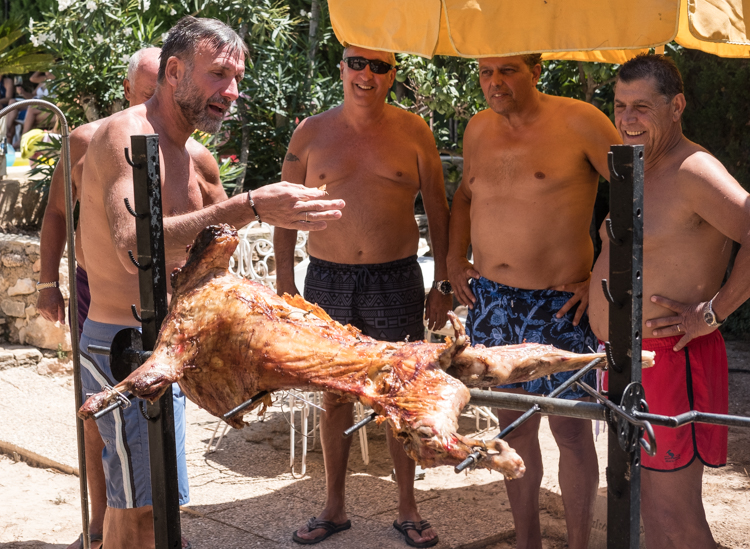 29_8
Taste test: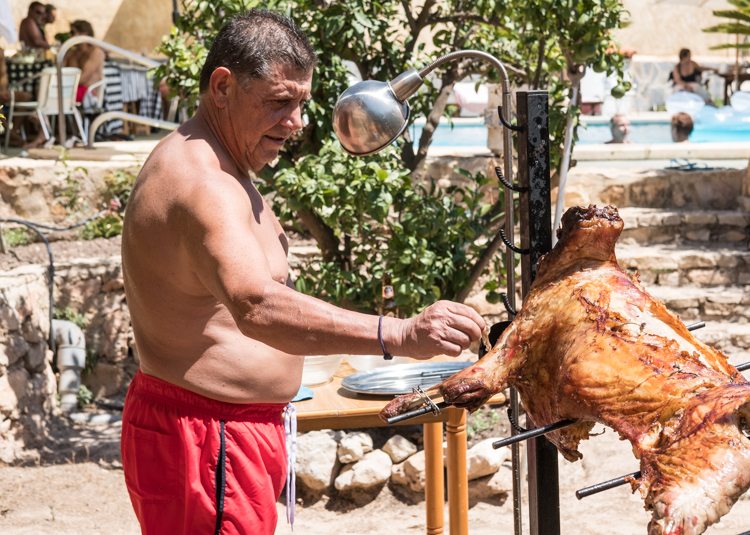 29_9
For reasons I did not fully understand, the already fatty lamb was brushed with melted butter: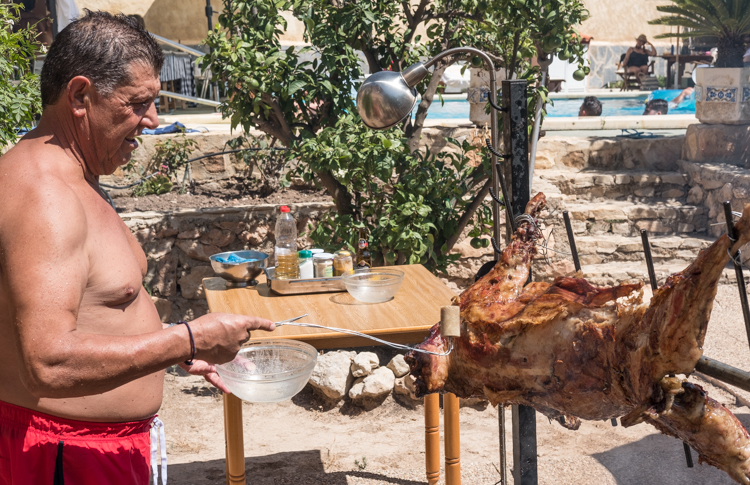 29_10
Further adjustments: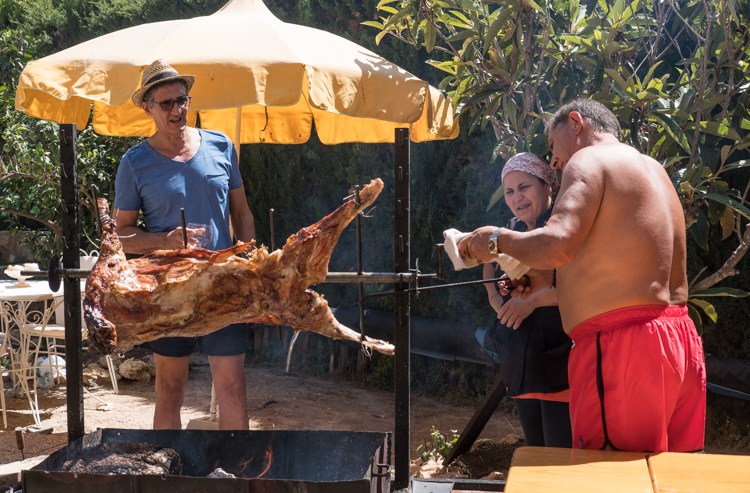 29_11
Almost ready: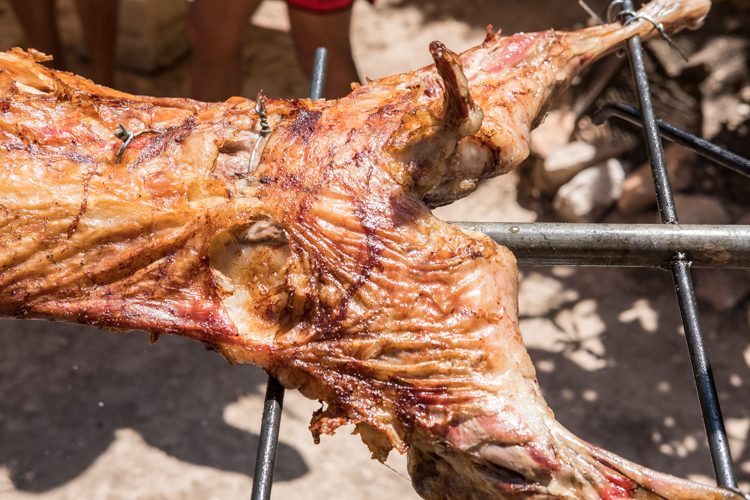 29_12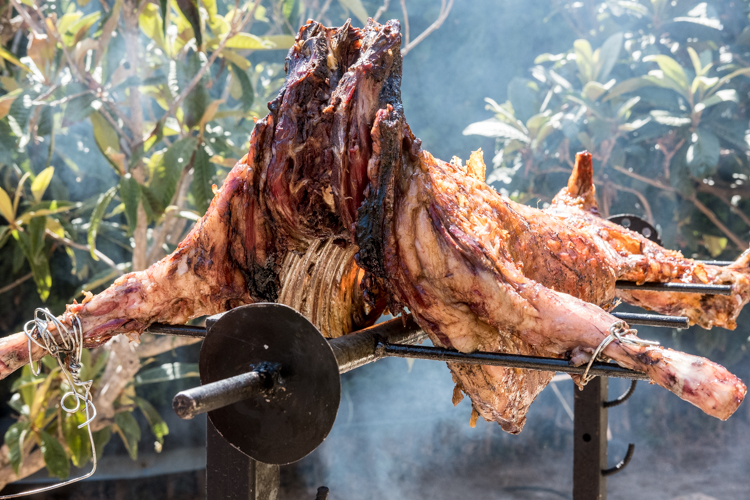 29_13
Now it is ready:

29_14
Off the rack, removing the ties: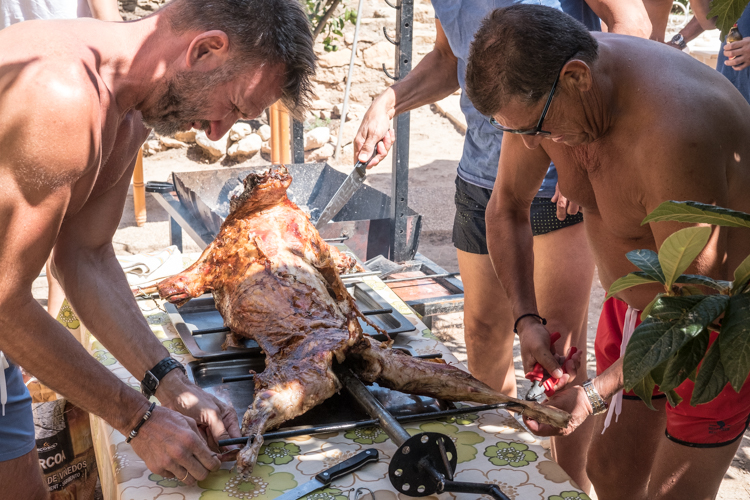 29_15
The autopsy begins: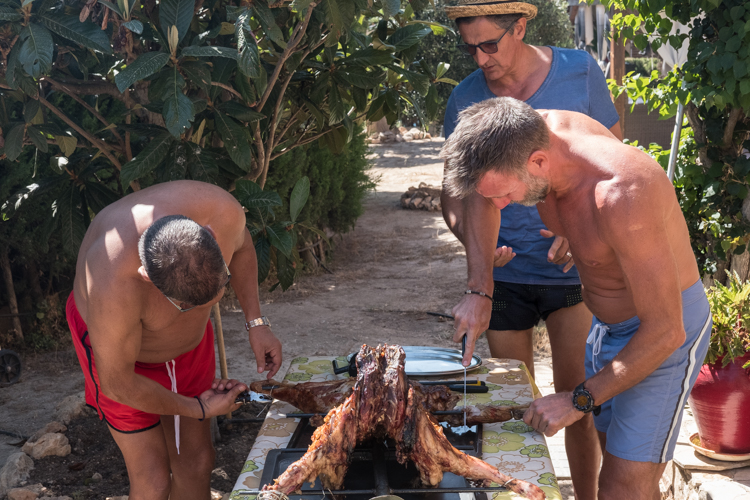 29_16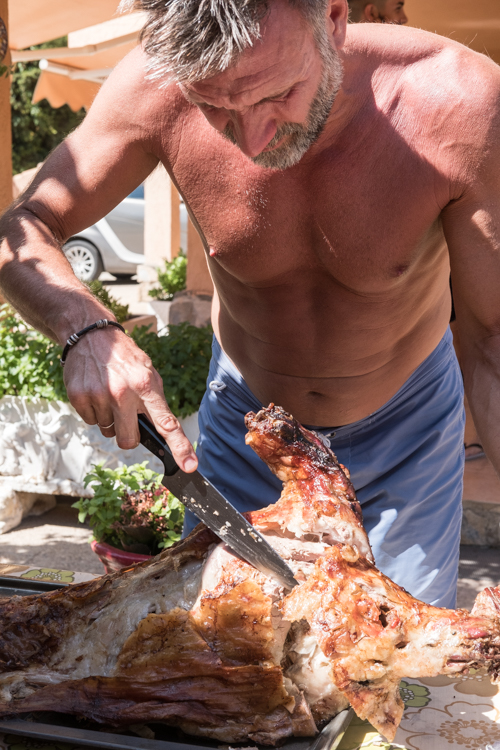 29_17
The lamb was tasty enough, but frankly I prefer my oven-roasted leg of lamb with garlic and rosemary. But clearly, the preparation of this meal was more photogenic: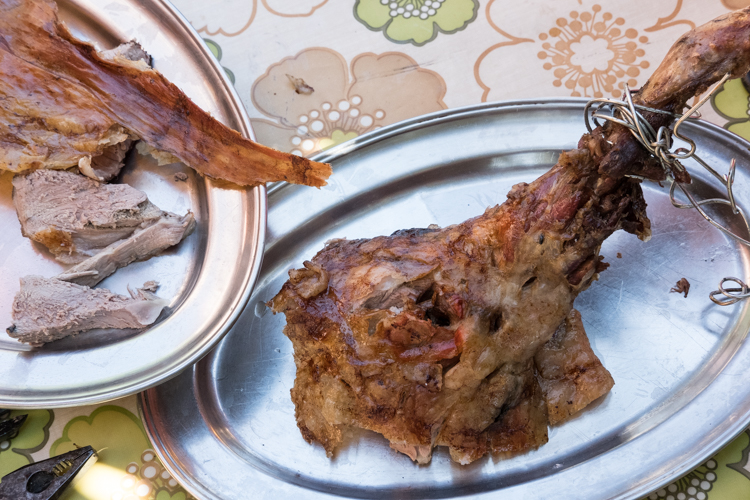 29_18
Meanwhile, there was a party going on. Here is Elio, our Argentine friend: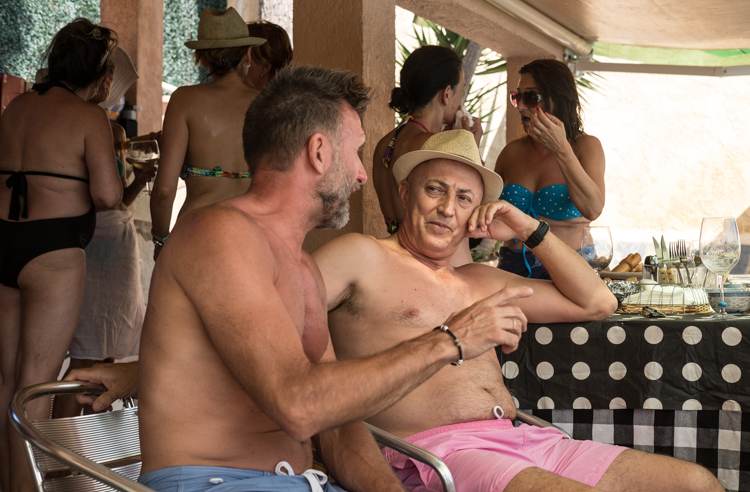 29_19
Salvatore and his big cigar: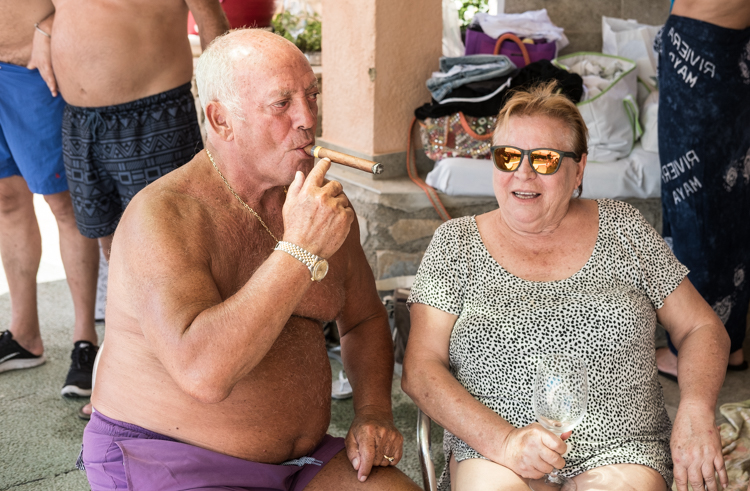 The remaining photos are from a bicycle ride to Aigües and Busot.
29_20
Dark clouds but no rain on this occasion: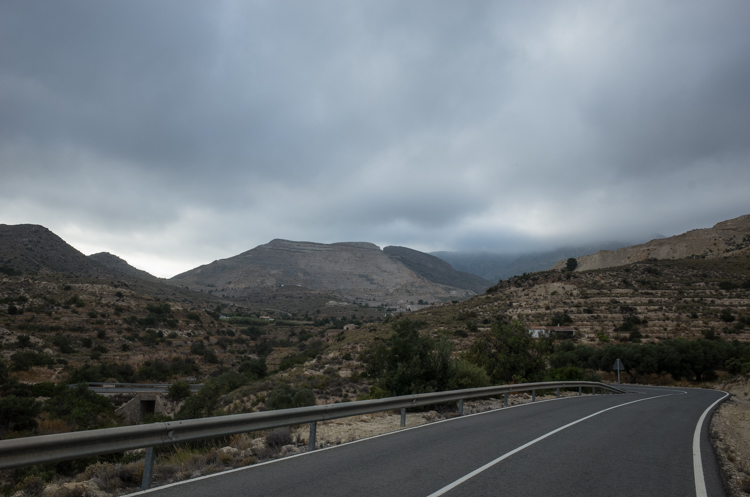 29_21
A group of the other kind of bikers were visiting Aigües: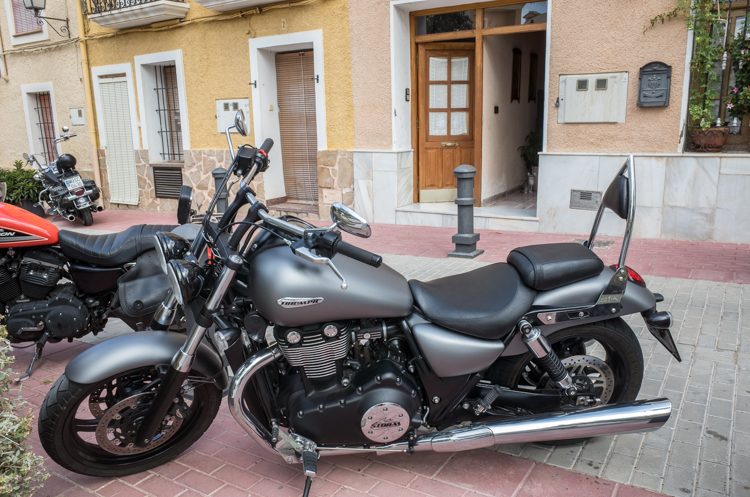 29_22
I cycled on to Busot, and this time I decided to add a bit more climbing to the ride by going up the hill where the town's cemetery is located: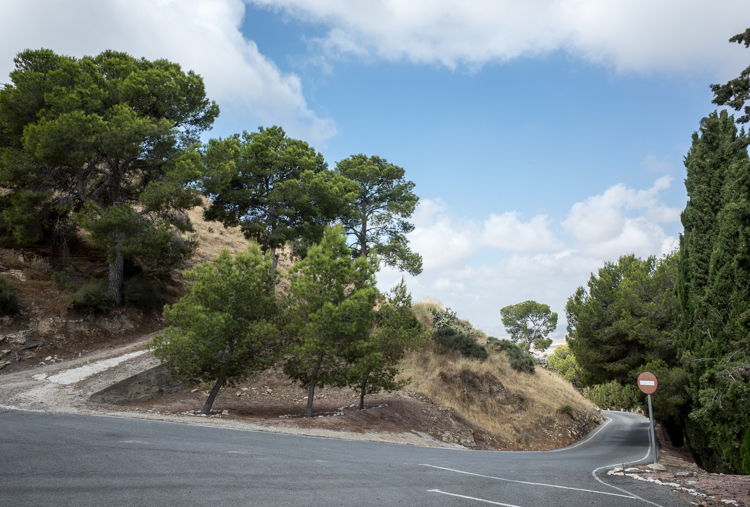 29_23
As is often the case in this part of Spain, Busot's cemetary is on a hill above the town: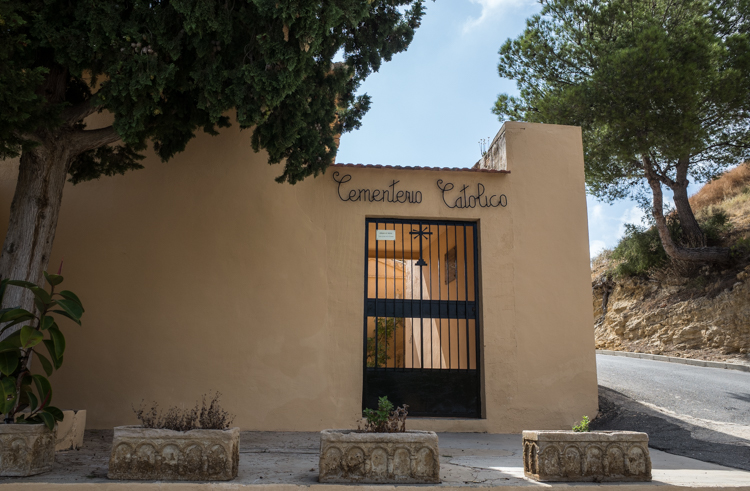 29_24
The entrance: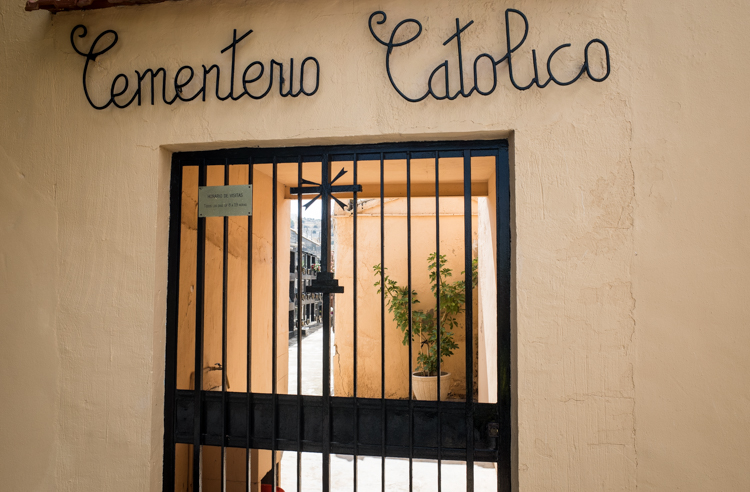 29_25
The graves, all very tidy and well kept: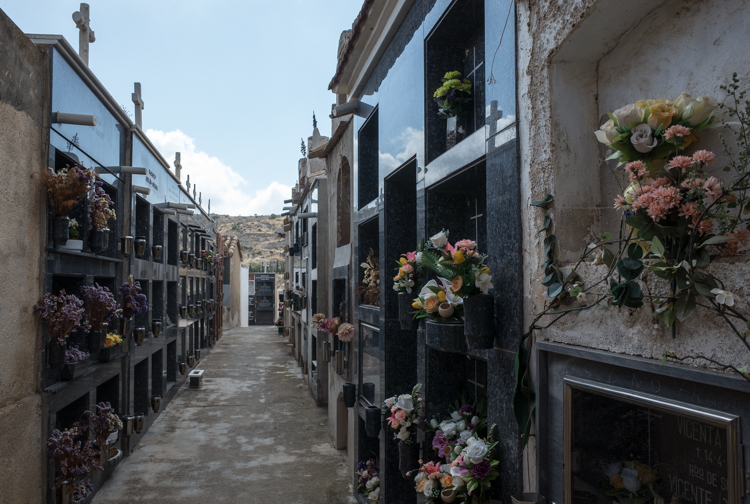 29_26
In context: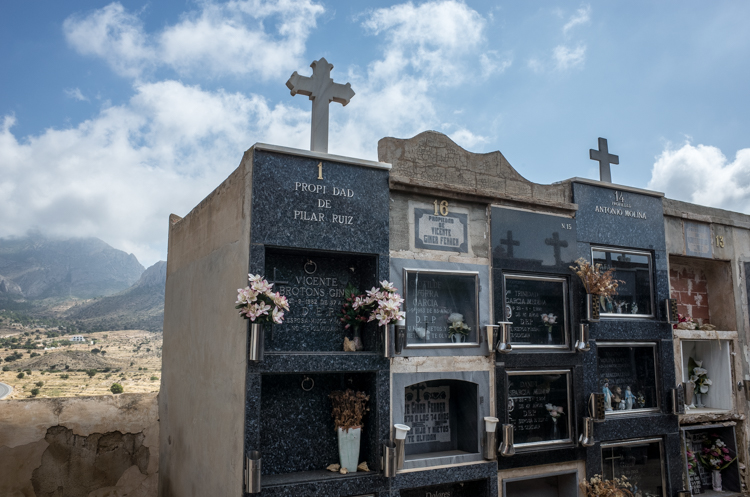 29_27
And finally, the view from the cemetery of the surrounding countryside: