I was in Brussels on February 28th for a meeting with our private stakeholders that we hosted there, so most of the pictures are from there, with a few from Alicante at the end. The trip to Brussels was short–I was in the city for just under 24 hours, but I still managed to squeeze in quite a bit of work and fun.
9_1
I landed in Brussels around 7 p.m. and took the airport express bus to the city. Across the isle was this delightful pair of passengers: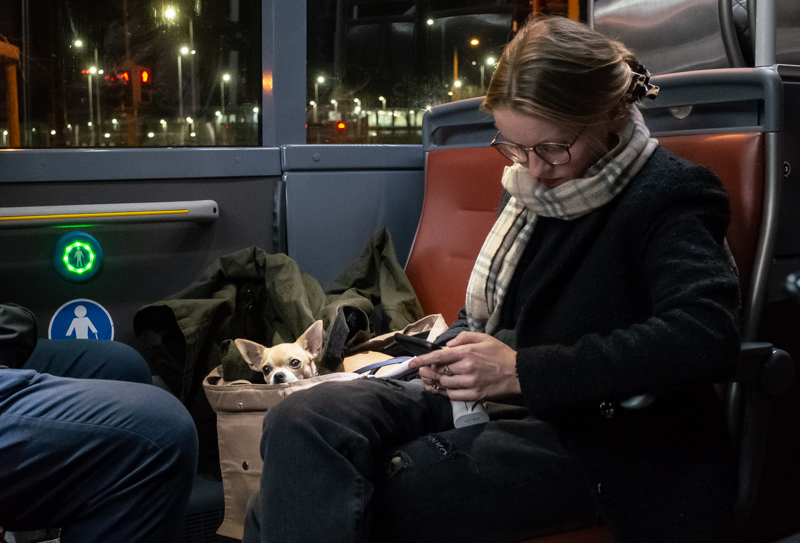 9_2
Having checked into my hotel, I met up with our Polish secretary Kasia who was in charge of organising the meeting. She is not that familiar with Brussels, so we took the metro to Gare Centrale and walked down to Grand' Place. Along the way, we passed this low-end shopping gallery: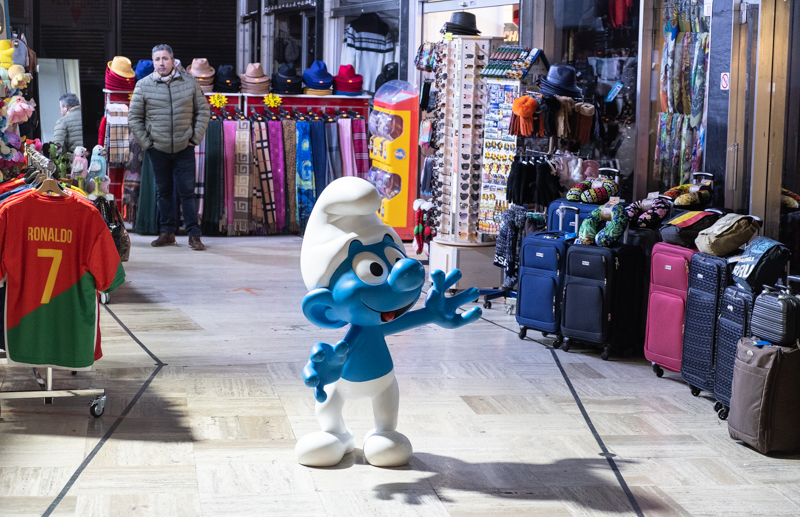 9_3
Not far from there is the Galerie Saint-Hubert, an altogether nicer proposition: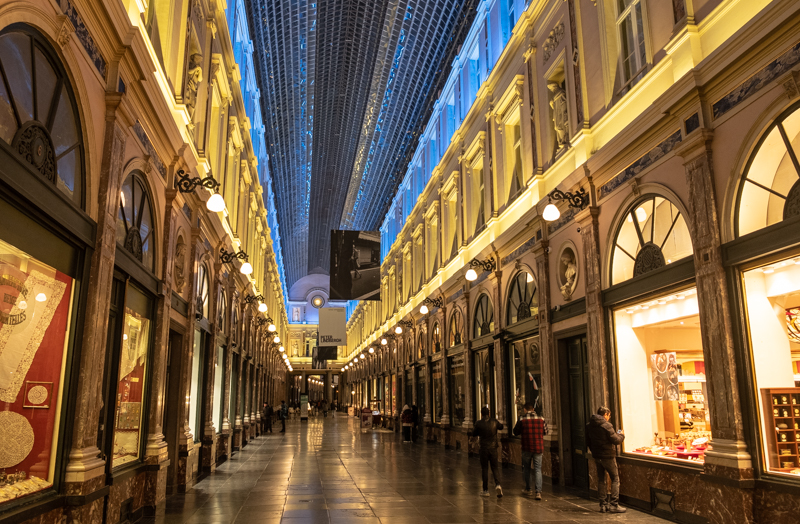 9_4
Grand' Place was beautiful as always: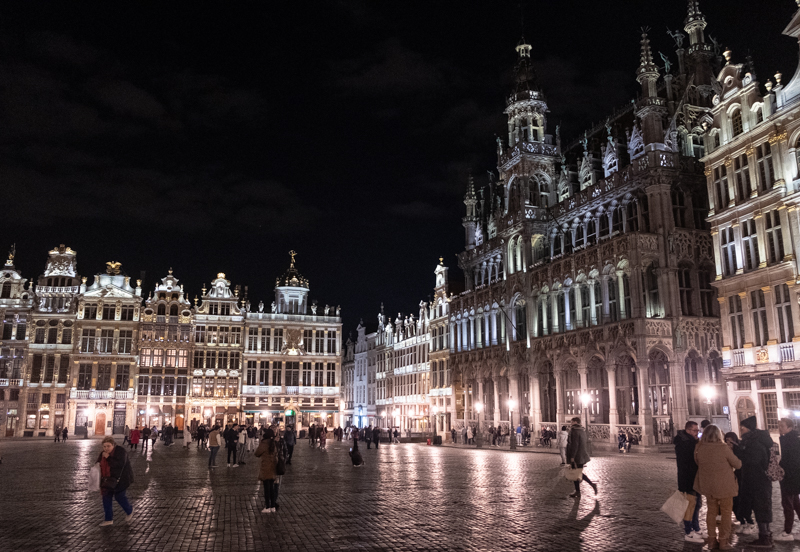 9_5
Tuesday morning I woke up early as I usually do and went for a walk in the neighbourhood to get some fresh air before the meeting. It was a nice and cold morning, and I looked for various ways to photograph the morning light: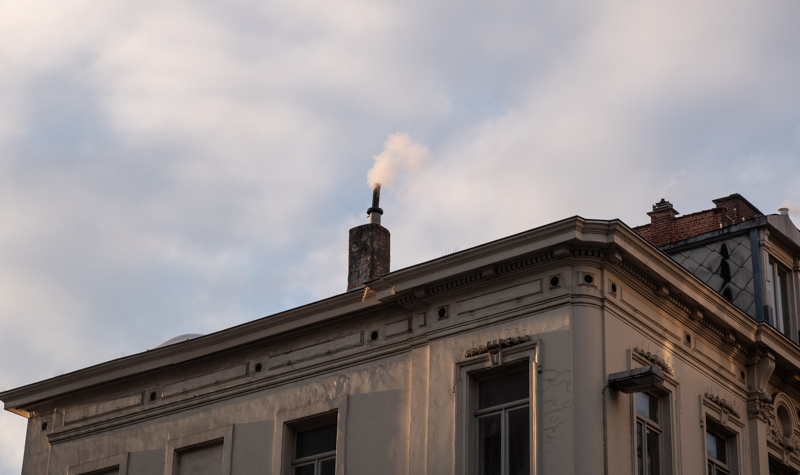 9_6
I then walked to the European Parliament; the main esplanade was still largely deserted: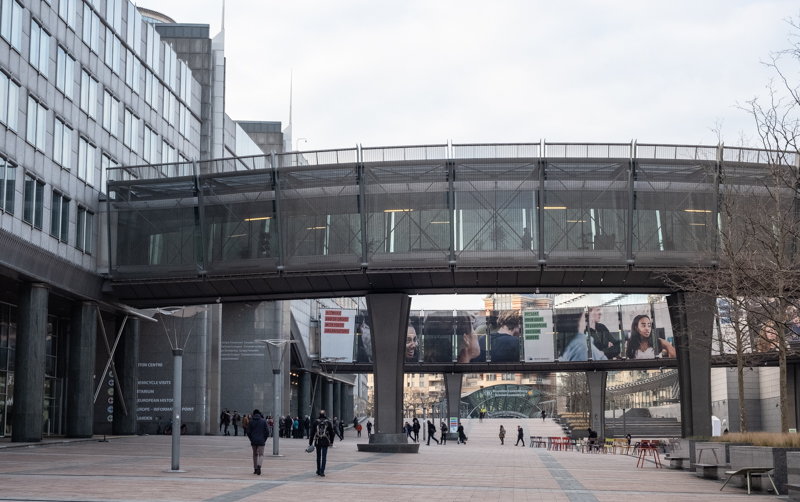 9_7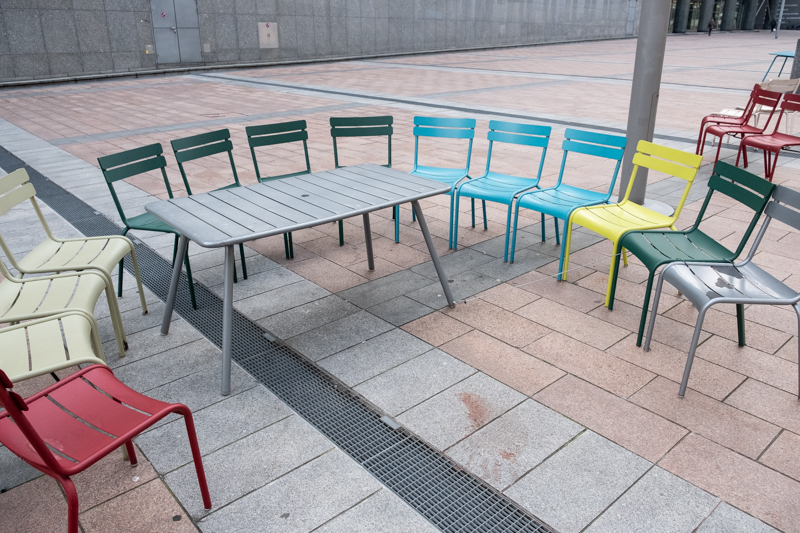 9_8
It always pleases me to see this plaque explaining why the esplanade is named after the Polish Solidarity trade union: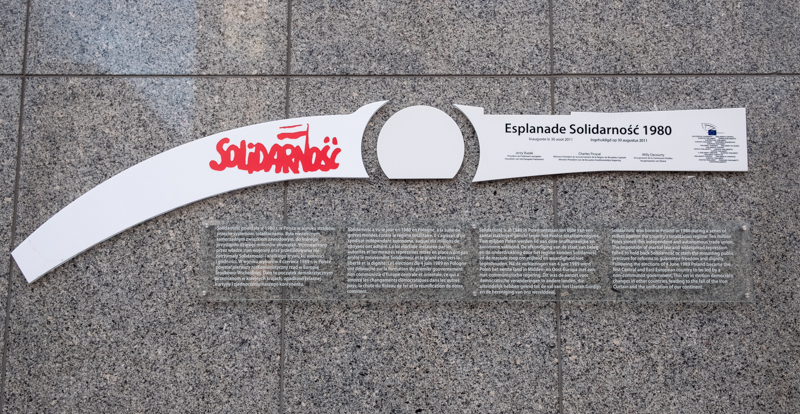 9_9
It seems that Brussels is a city under perpetual construction: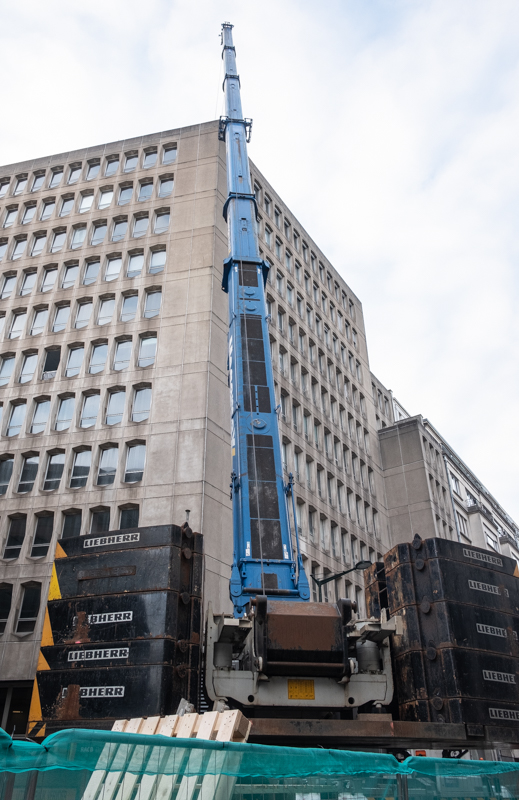 9_10
An advert for one of my favourite beers: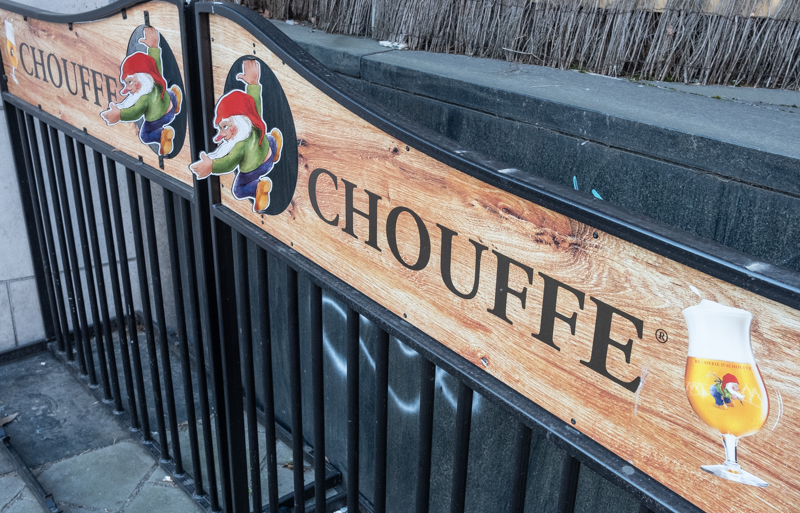 9_11
Then it was time to walk back to the hotel, change into the business uniform and start the meeting. Kasia was already there, somewhat nervous–this was the first time she had the responsibility for the logistics of an important meeting like this (it all went well in the end):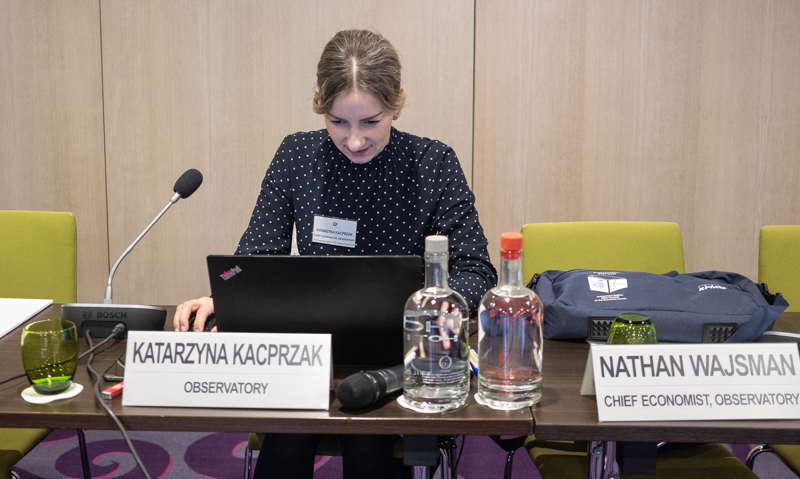 9_12
The meeting ended around 4 p.m. My flight home departed at 9, so I had time to visit the Bozar art museum to see a major exhibition of Swedish art, not least paintings by Hilma af Klint: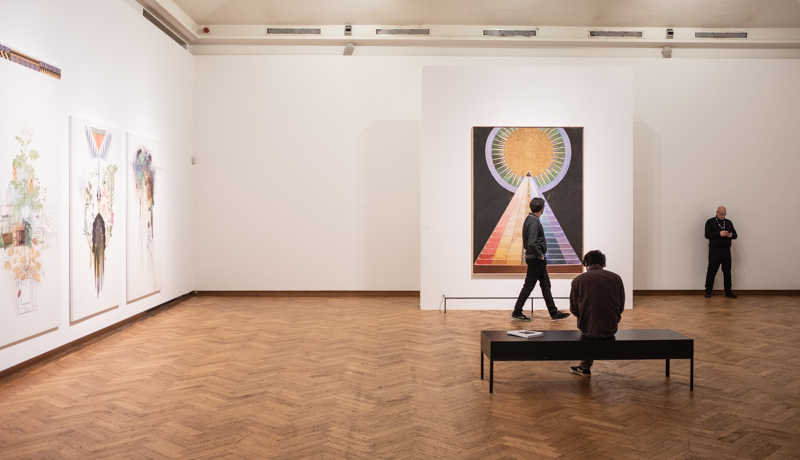 9_13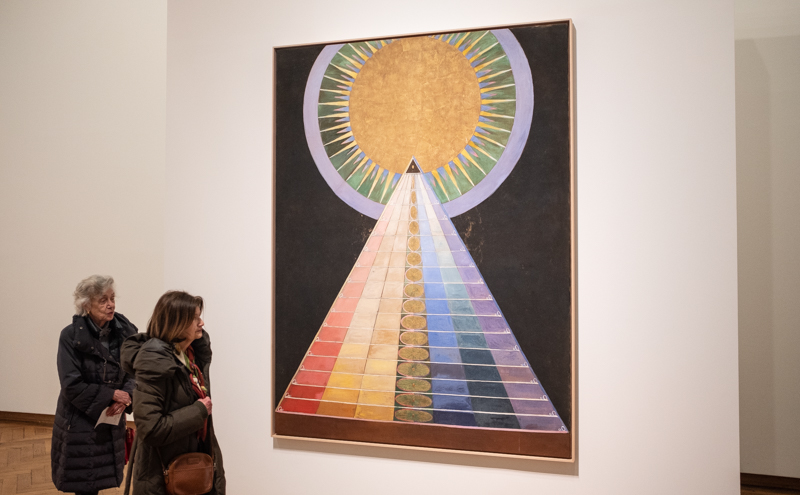 9_14
I came back to Alicante around midnight, and then it was back to work. On Thursday, one of my collaborators, Marie-Hélène, invited us for lunch to celebrate her 25th anniversary at the office. She chose one of my favourite restaurants, called Tabula Rasa. Here she is with Carolina: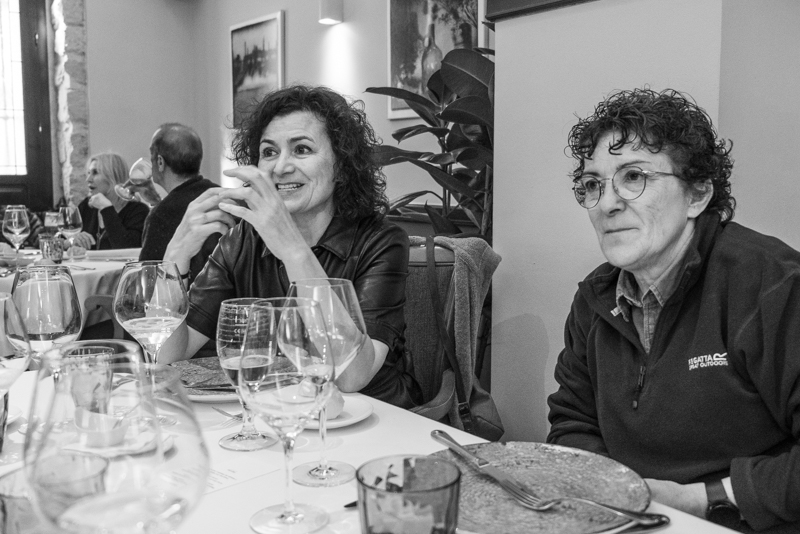 9_15
I occasionally photograph my male colleagues too ;-), such as our trainee Said here: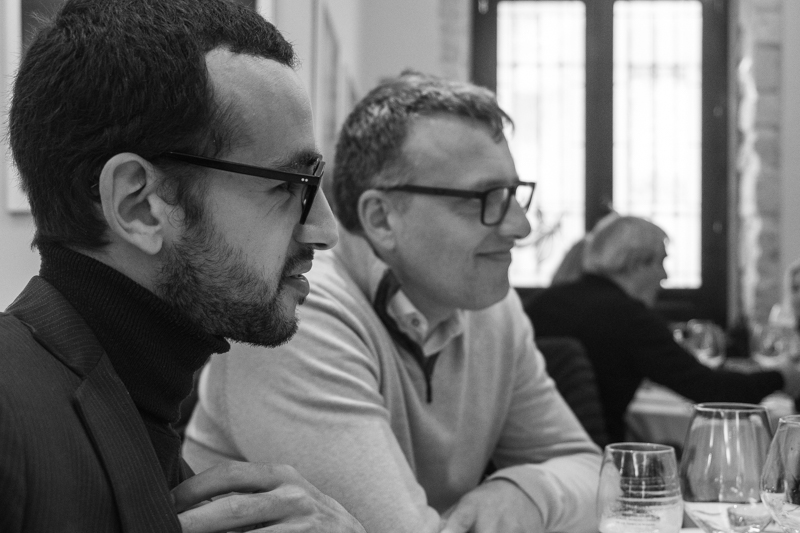 9_16
Tabula Rasa is slow food, our lunch took more than 2 hours and consisted of many small dishes like this one, Torta con Boquerón, Espinaca y Queso Tostado: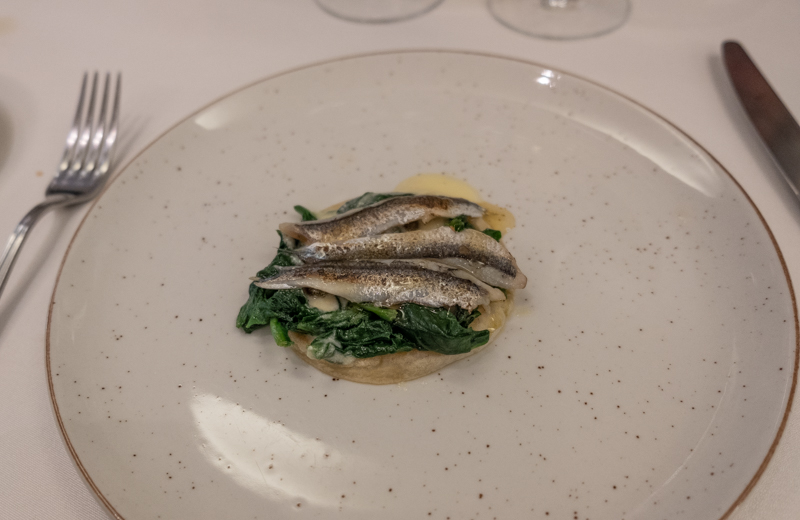 9_17
On Friday, I did another portrait shoot with Eri, this time on a designer bench in the courtyard of our office: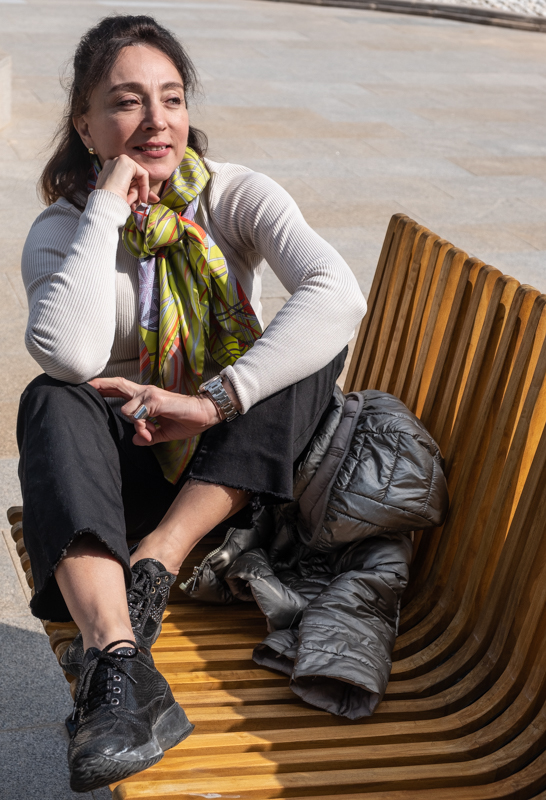 9_18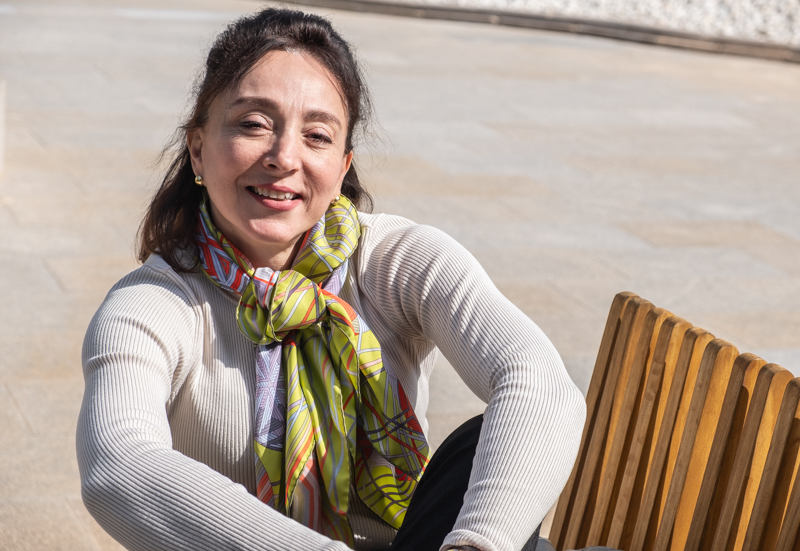 9_19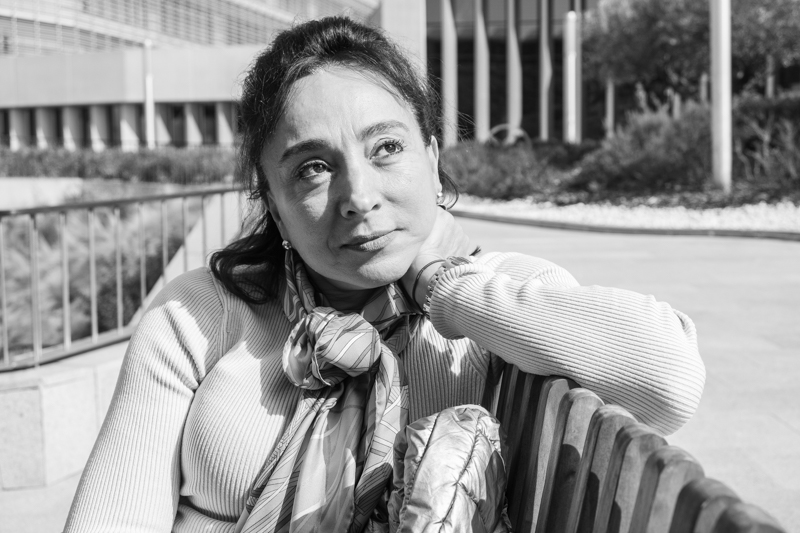 9_20
On my way home from work, I stopped for a beer at my favourite bar, Malatesta: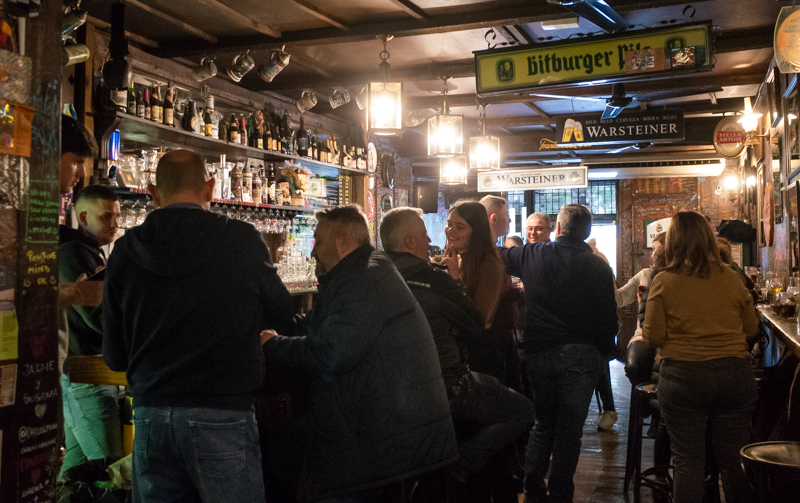 9_21
You can ask the bartender for chalk and help decorate the bar: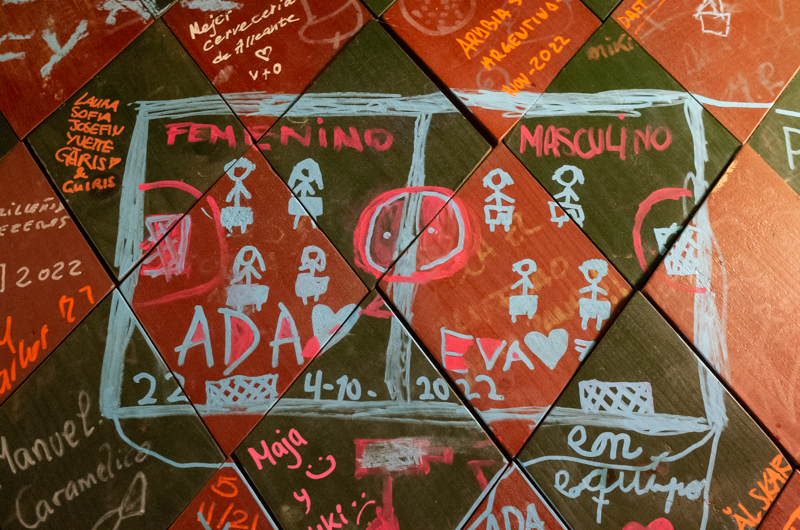 9_22
This little dog and his humans are there every Friday: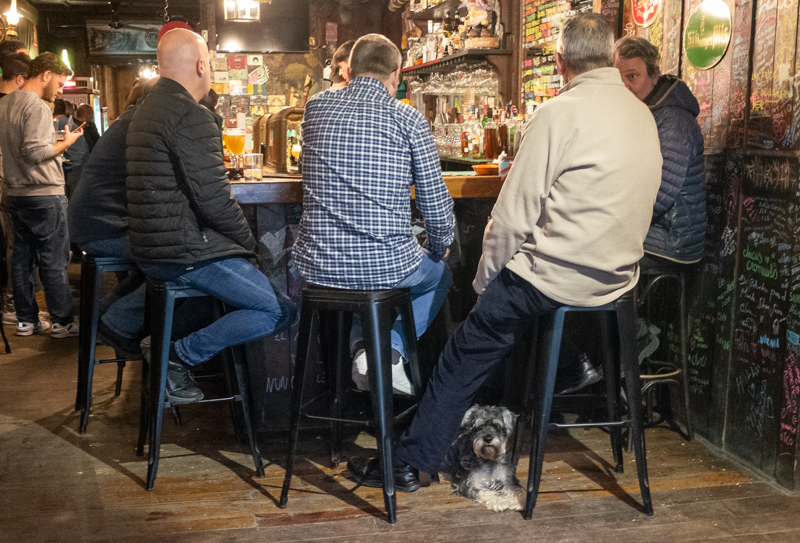 9_23
And staying with the canine theme, I finish the week with a cute beagle in the supermarket vestibule: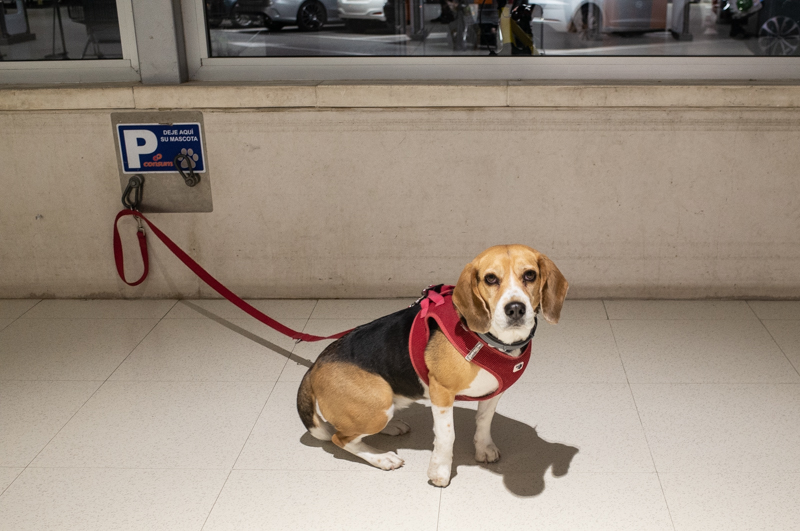 More photos from Brussels, especially from the Swedish art exhibition, can be seen here.