During the first week of November, I usually visit Denmark. My father died on 1 November 2004, and I try to visit his grave on the anniversary of his death. This has occasionally led to "discussions" with my wife and children since 1 November also happens to be my birthday. Some years I compromise and stay at home on the day but then I go to Copenhagen on 2 November. That was the case this year. Of course, my trips to Denmark are not just about visiting cemeteries; it is the country I love, the place where I grew up, and where I have my closest friends. So most of this week's images are from Copenhagen and Aarhus.
44_1
But I start with a few of my usual "stuff seen while cycling" images. At the start of the week I cycled to Busot and Aigües as I do almost every weekend. The climbs are hard sometimes, especially since I have been suffering from inflammatory arthritis most of this year (it is getting better thanks to some expert care I am receiving), but the rewards are there: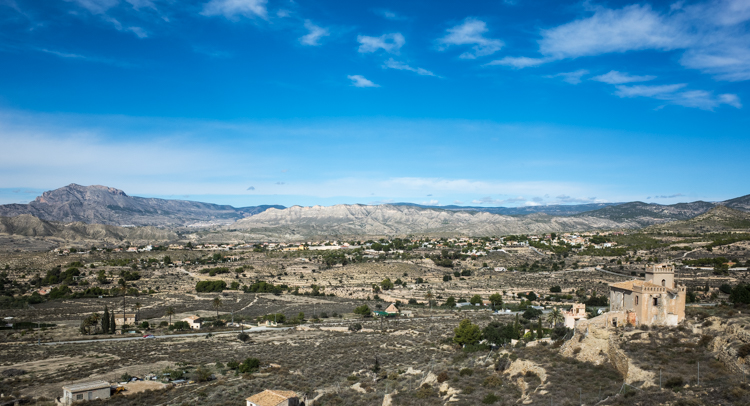 44_2
The church in Busot: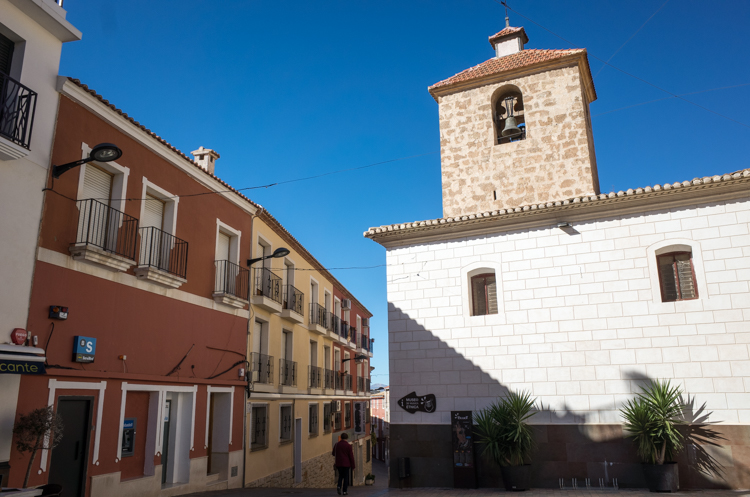 44_3
On the main street in Aigües (such as it is) there is a small art gallery which this year decided to get into Halloween: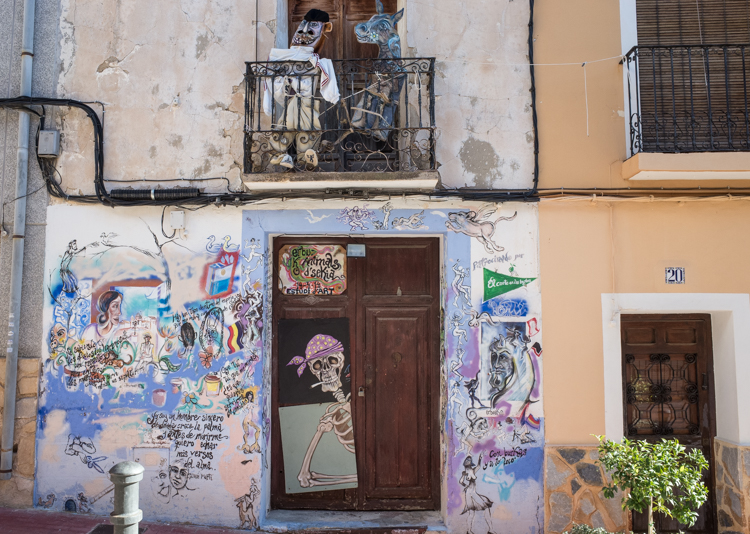 44_4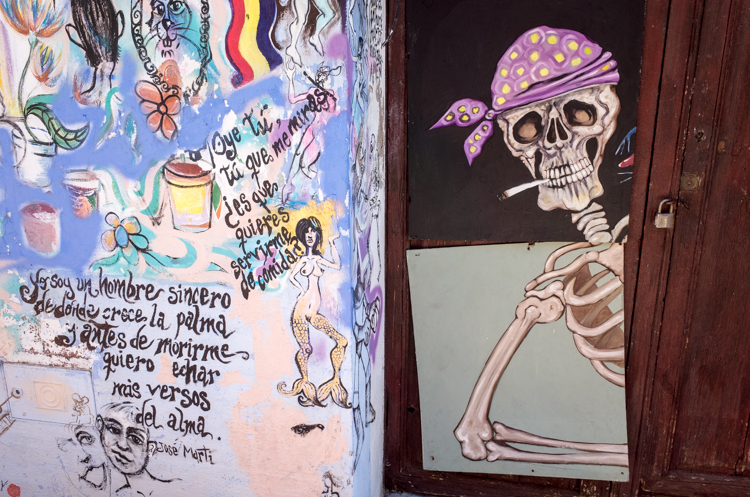 44_5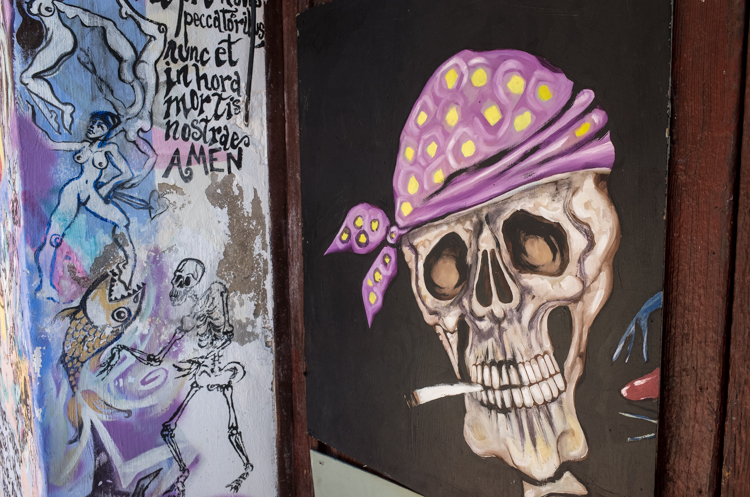 44_6
A word play that probably only works in Spanish. El Corte Inglés ("the English court") is Spain's leading department store chain. The gallery chose to omit the accent and to add a word, transforming the name of the store into "a cut in the groin":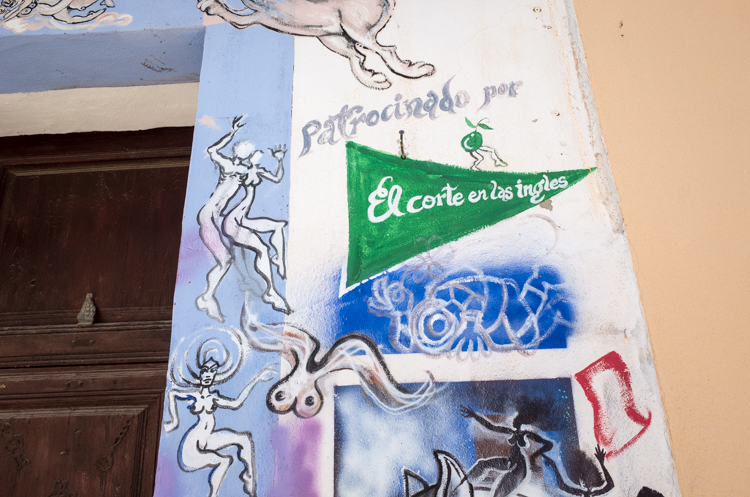 44_7
One day I stopped at the pet memorial tree. Someone had hung the scarf of the local football team, Hercules. While the team sucks (they are currently in the 3rd tier of Spanish football), they are not dead, and they are not pets, so I did not consider it appropriate: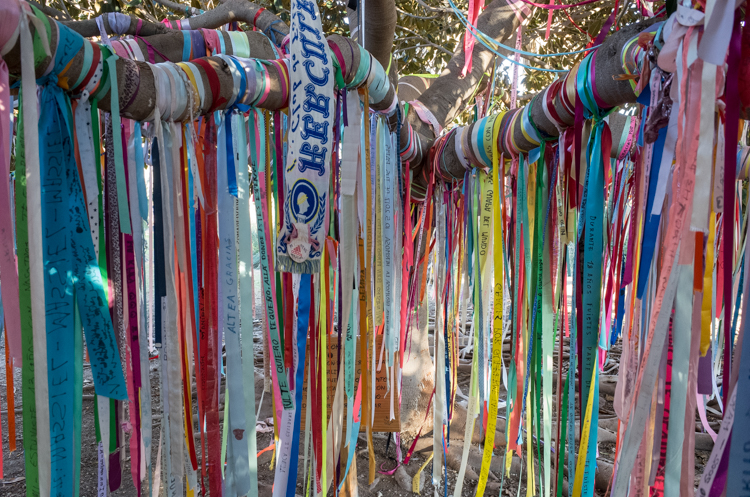 44_8
The ribbons I have placed in the memory of my dear departed Taco and Cheeta are still there. Cheeta's ribbon is badly faded and needs to be replaced but Taco's is just as good as new: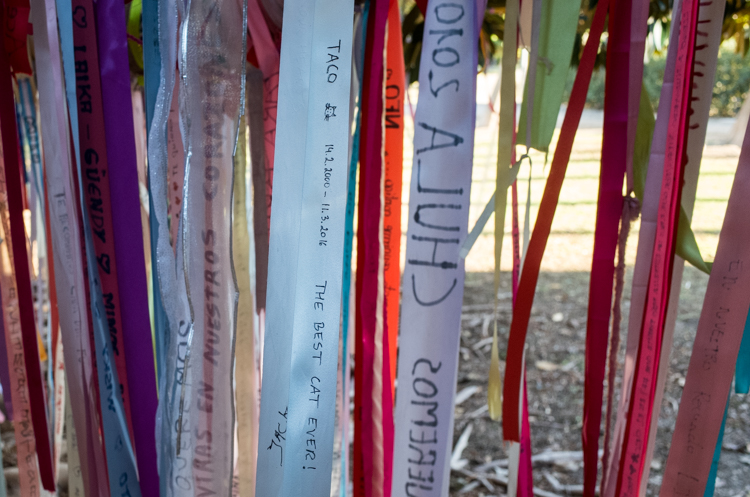 44_9
On Friday morning I got up very early and my wife drove me to the airport. I witnessed the sunrise from inside the terminal, already past the luggage drop-off and security check: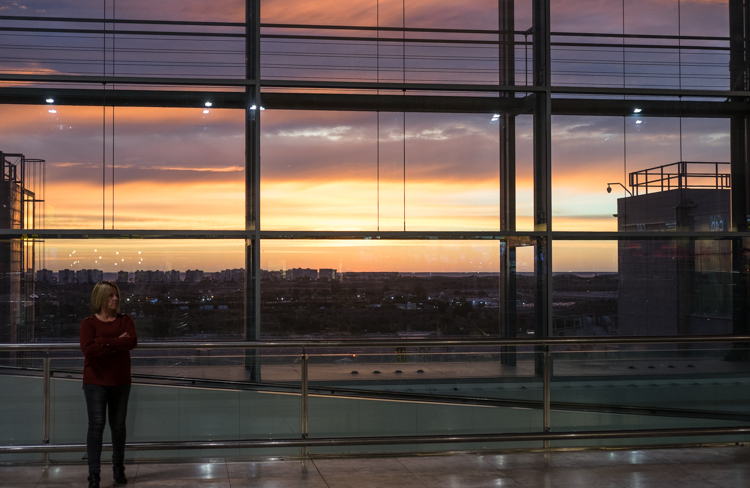 44_10
About four hours later I landed in Copenhagen. I took the metro to my hotel, dumped my stuff and then made my way to the Vestre Kirkegård cemetery where my mother is buried. The grave is in good condition–I pay for the cemetery to maintain the grave, which includes not only keeping it clean but also planting the flowers of the season: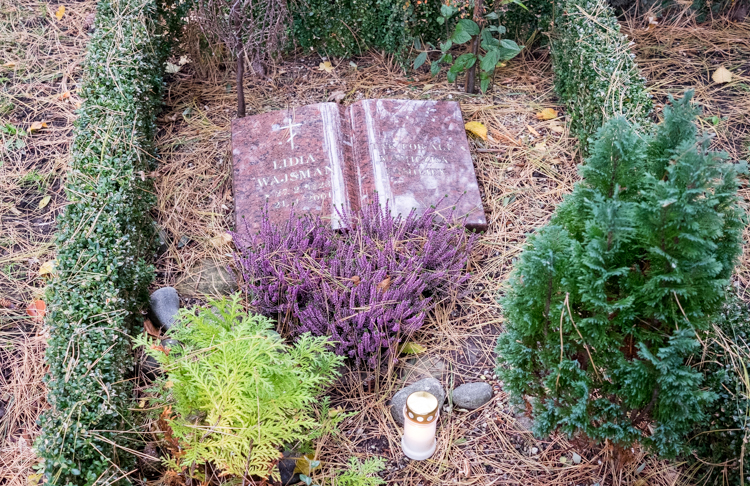 44_11
A few minutes later, I took a small stone from my mother's grave and walked to the adjacent main Jewish cemetery where my father was laid to rest in 2004. As is my habit, I placed that stone on his gravestone. I then sat down on the bench and thought of my parents. Nobody lives forever, but I sure would have liked some more years with them: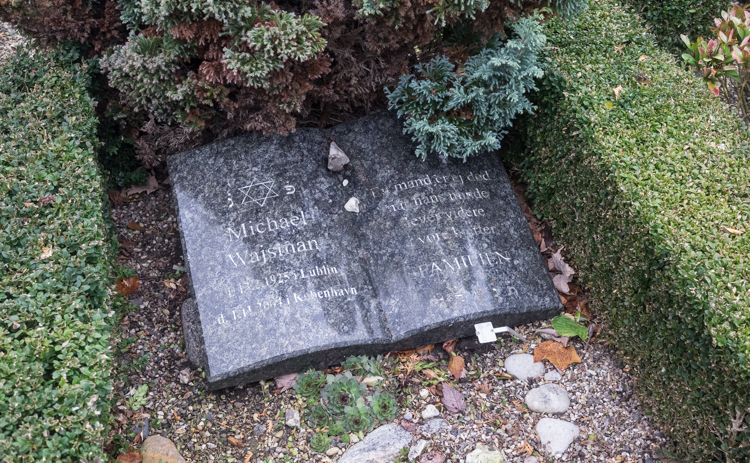 Shortly after my father's death, I posted this obituary.
44_12
Having done my filial duties, I headed back to the centre of Copenhagen. I had arranged to meet my childhood friend Beata for drinks and dinner, but since I had some time, I walked around the beautiful city for a couple of hours. This is the Thorvaldsen museum on the left and Christiansborg, the seat of the Danish Parliament, on the right: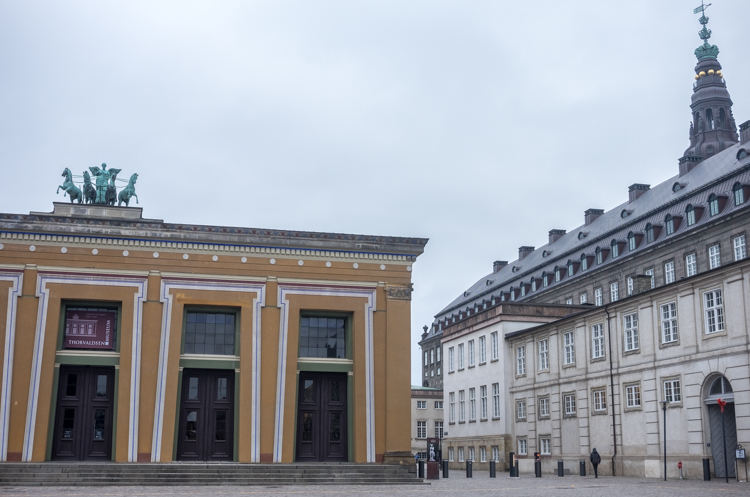 44_13
It gets dark early in Denmark at this time of the year. This is Strøget, Copenhagen's main pedestrian street, around 5:30 pm: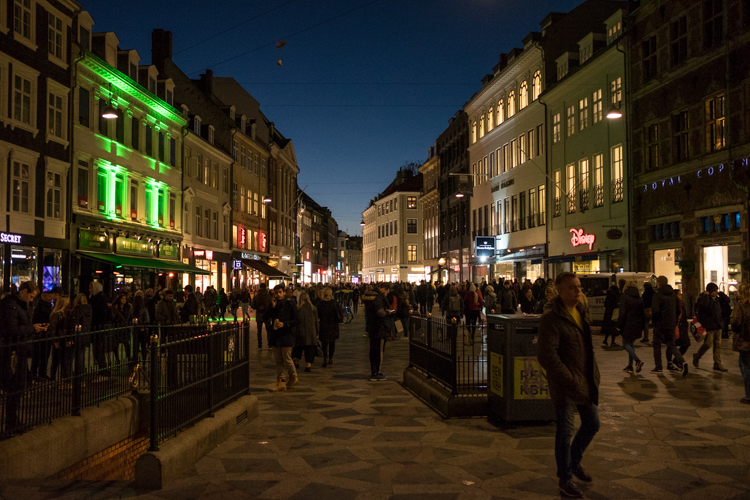 44_14
Friday was the day this year's Christmas beer was being released by Carlsberg (the brand is Tuborg, a company acquired by Carlsberg in 1970). It is a brilliant piece of marketing, not unlike the Beaujoulais Nouveau phenomenon; everyone gets excited about what is objectively a mediocre drink. The bars have taps that are under wraps until 9 p.m., the exact hour of release, and people even dress for the occasion, like this girl at Kongens Nytorv (the slogan on her jacket is a Danish play on the words "Merry Christmas and Happy New Year"):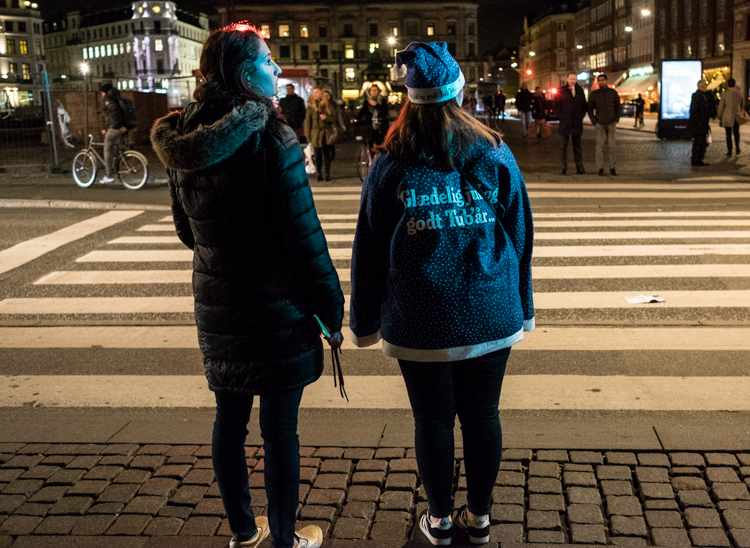 44_15
When I am in Copenhagen, I honour my father's memory in several ways, not just by visiting his grave. One of those ways is to have a beer at McJoy's in Nyhavn, a bar where we used to drink together whenever I came to visit. The beer selection is more than decent: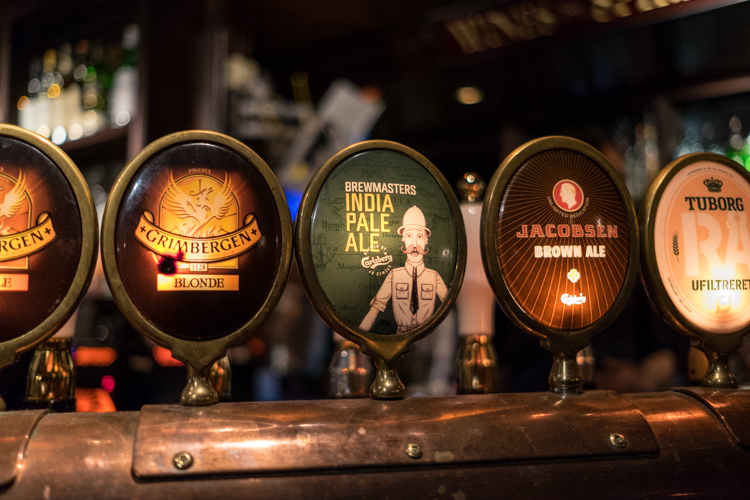 44_16
I met up with Beata. While having a beer in Nyhavn, we befriended a group at the neighbouring table, and Beata scored the Halloween decoration she is wearing here. I do not think much of Halloween but this image was Facebook material: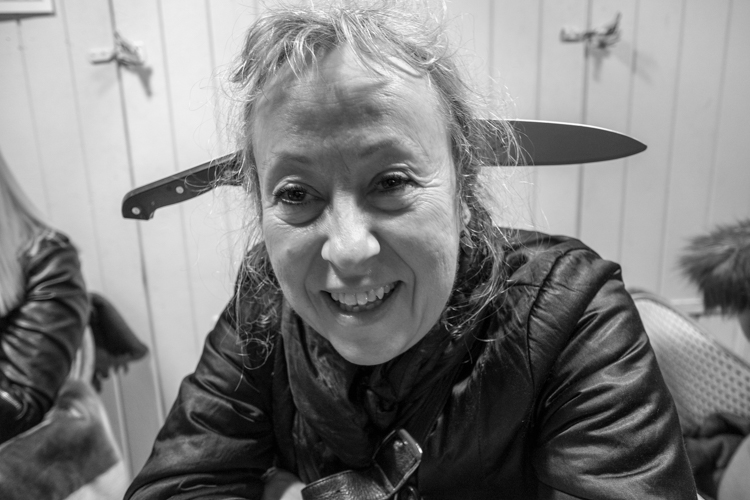 44_17
On the way to the restaurant where I had made the reservation we stopped by the Royal Theatre, where a tango evening was taking place in the foyer. Tango is quite popular in Copenhagen, and it is one of Beata's passions (her husband is Argentine, although, ironically, he never dances):

44_18
On Saturday morning I walked around Copenhagen with Beata for a couple of hours. These bicycles parked on Strøget show the danger of leaving a cargo bike in a spot like this: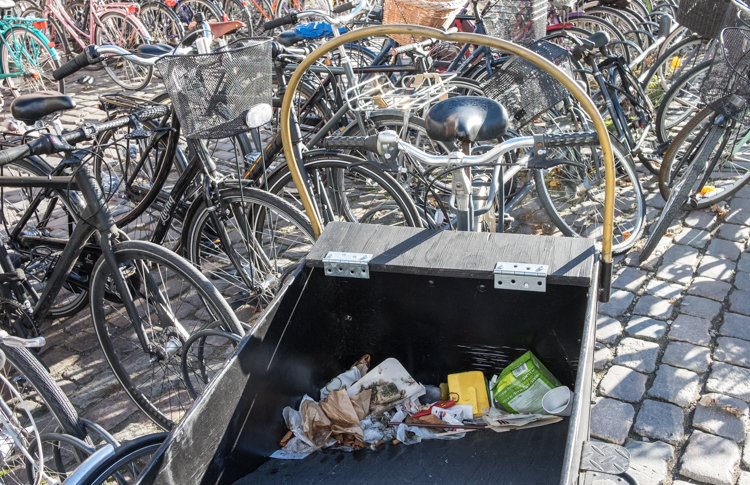 44_19
One of the landmarks on the main pedestrian street is Helligåndskirken (Church of the Holy Ghost). It has services in various languages and engages in community outreach, including hosting various cultural events, and occasional second-hand book markets: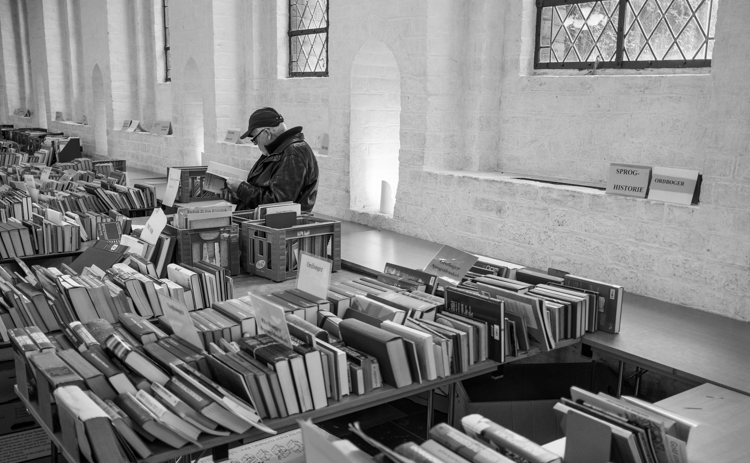 44_20
On Saturday afternoon, I took the train from Copenhagen to Aarhus, Denmark's second city and my hometown. The journey takes about 3 hours, and includes crossing the Great Belt on the 21 km long Great Belt link, opened 20 years ago and still one of the great engineering feats of the world. I took this picture from the train at the western end of the link, the low bridge linking the islands of Sprogø and Funen: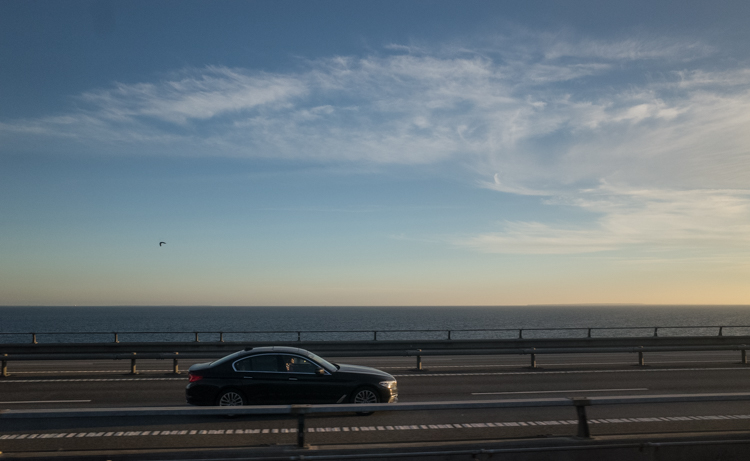 44_21
Sunday was Lars's birthday, and his two daughters Klara and Marie came for a birthday brunch. Klara's husband and their new baby were also there (as was Lars's partner Winnie):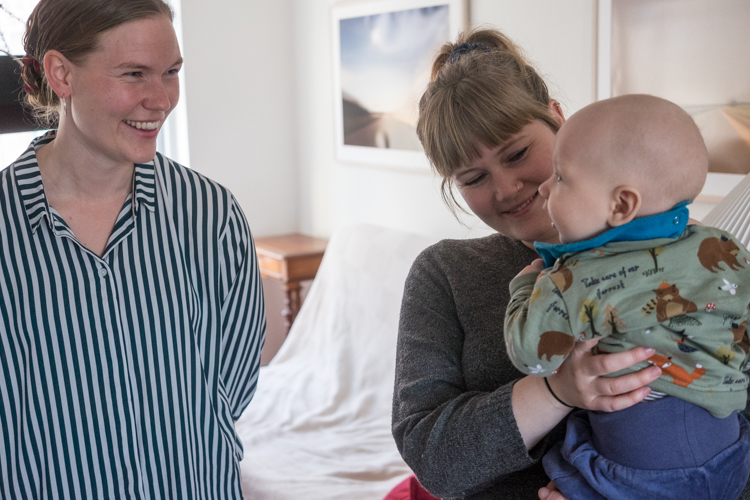 44_22
The table is prepared: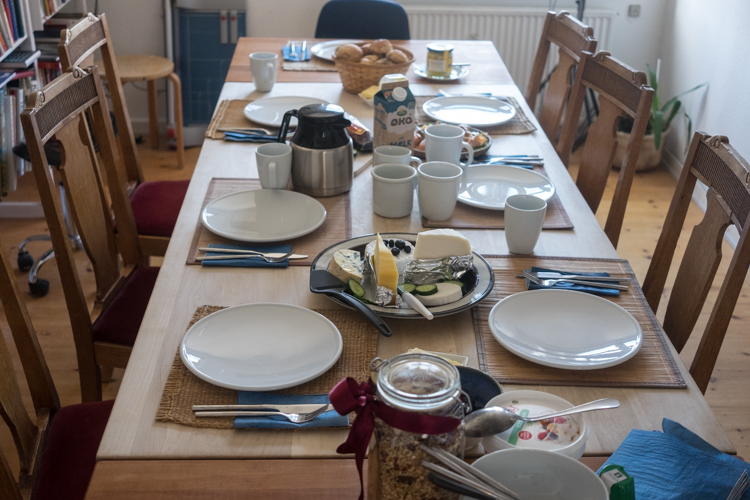 44_23
Klara had brought home-baked rolls: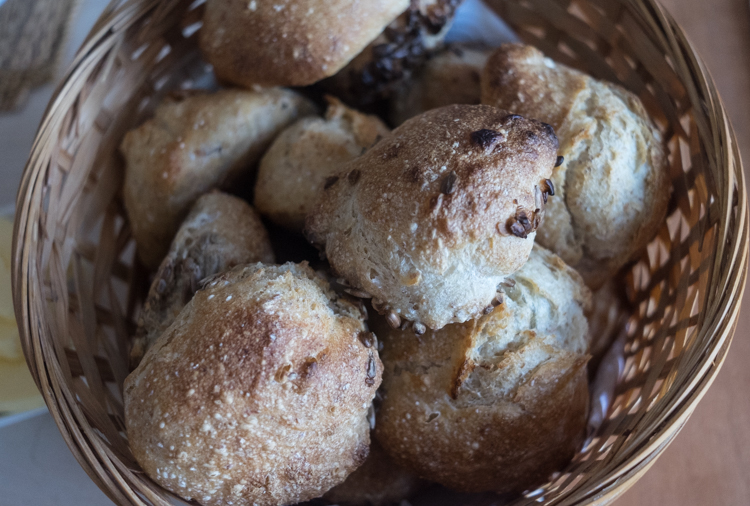 44_24
The cheeses: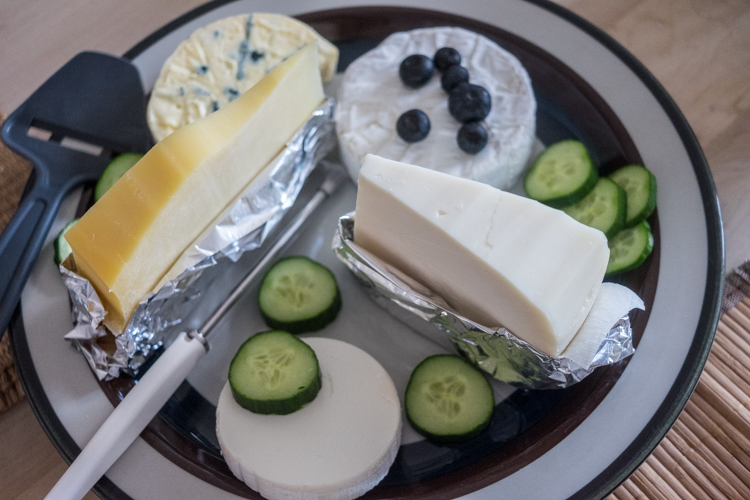 44_25
Lars demonstrates how to weigh a baby using a portable luggage scale: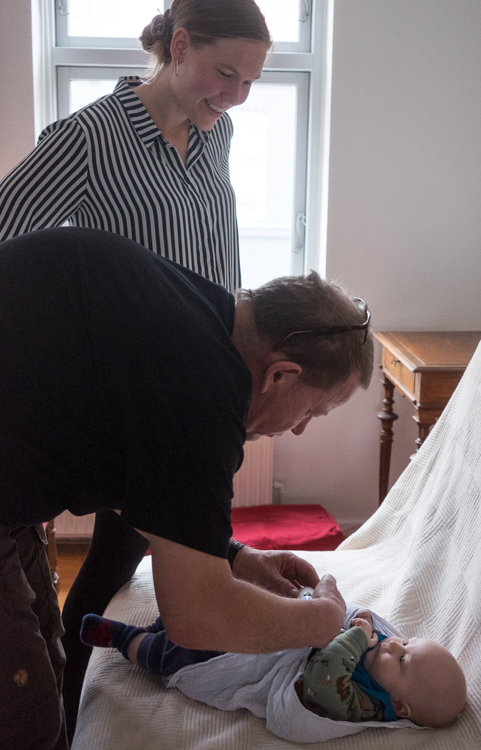 44_26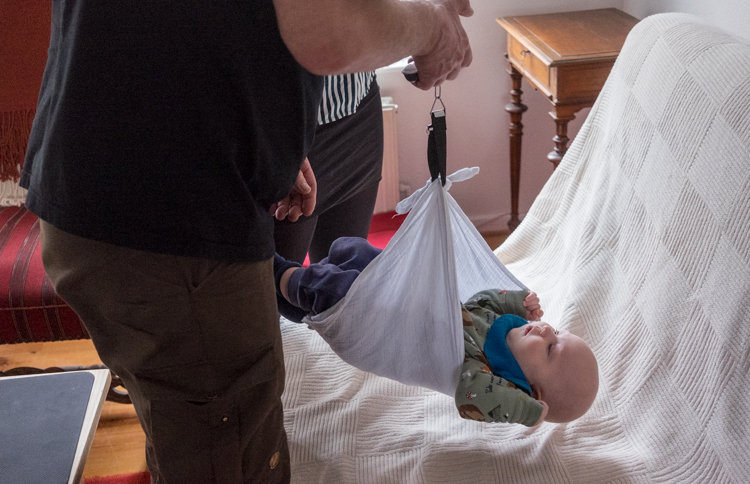 44_27
In the afternoon, I went for a walk around Aarhus. It was cold but dry, and I enjoyed walking through my town. On the main pedestrian street there were some really big seagulls; they clearly are well fed, probably feasting on people's hot dogs and other food they manage to steal: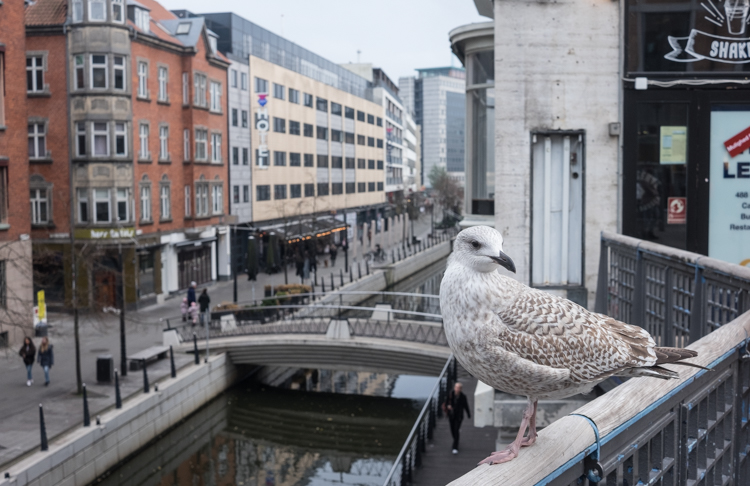 44_28
They are not particularly afraid of people and only take off when you get really close: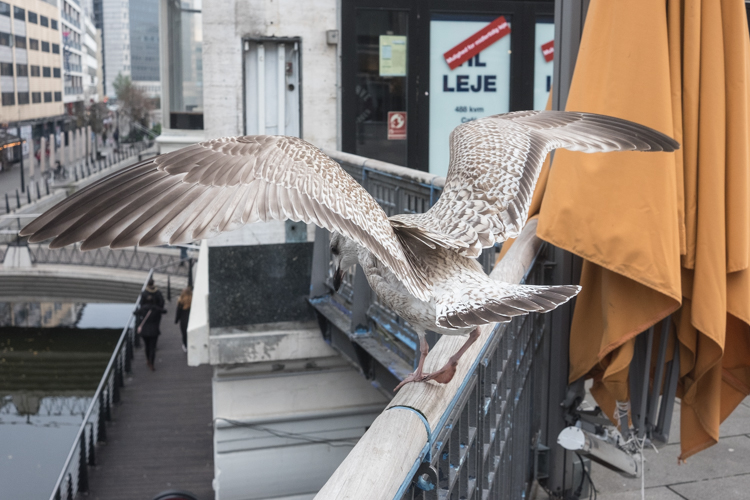 44_29
In late afternoon, Winnie, Lars and I took the bus to Aarhus Stadium to watch the local team, AGF, play Randers FC in the Danish league: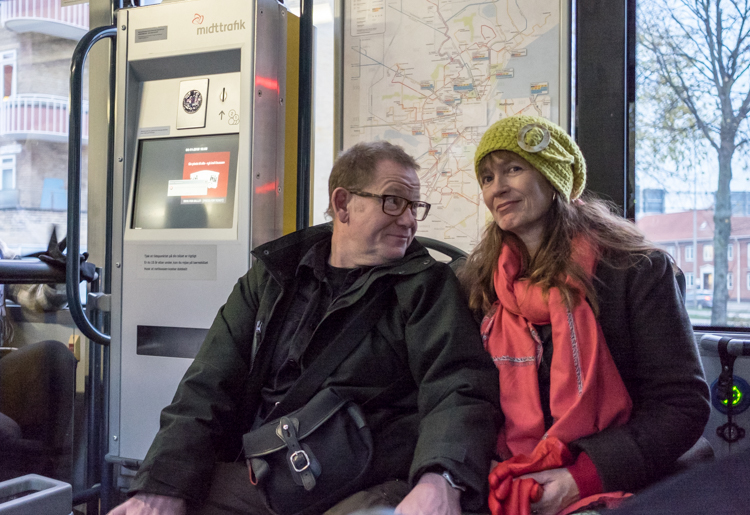 44_30
Randers is a town about 50 km from Aarhus, so the match is a local derby. It was chilly and the home team lost 0-2, but I enjoyed being back at a place where I have seen many matches in my youth, although the last one was about 30 years ago, with my father. And the track surrounding the football pitch was where we had outdoor gym lessons when I was in school in the early 1970s, since my school, located in the very centre of town, did not have space for sports facilities. So quite a nostalgic end to the week: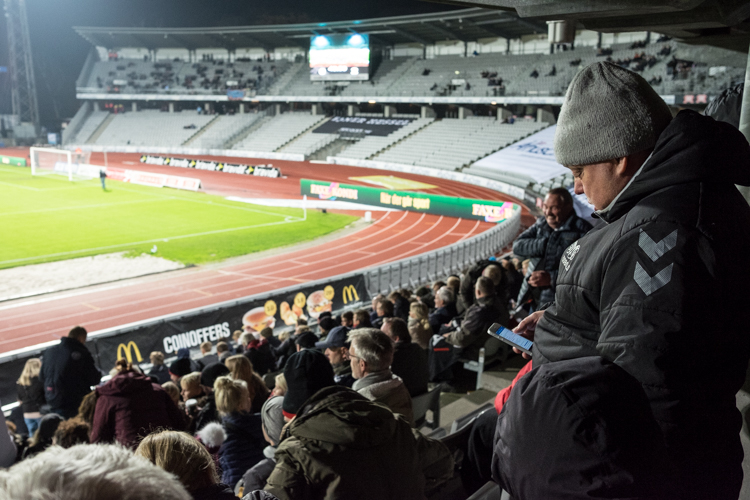 More photos from Aarhus and Copenhagen are in this gallery.