It was a week of cycling, work and, on the last Saturday of the week, two birthday parties in one day, hard work.
28_1
The week started on Sunday with the usual bike ride. I did a fairly hard ride, involving cycling uphill for about 30 km, and then by and large letting gravity bring me home. This spot is my first rest, after 26 km, just before a steep climb of 10% lasting 1 km. Normally I stop just before the tunnel, but this morning it was so hot that I needed the shade: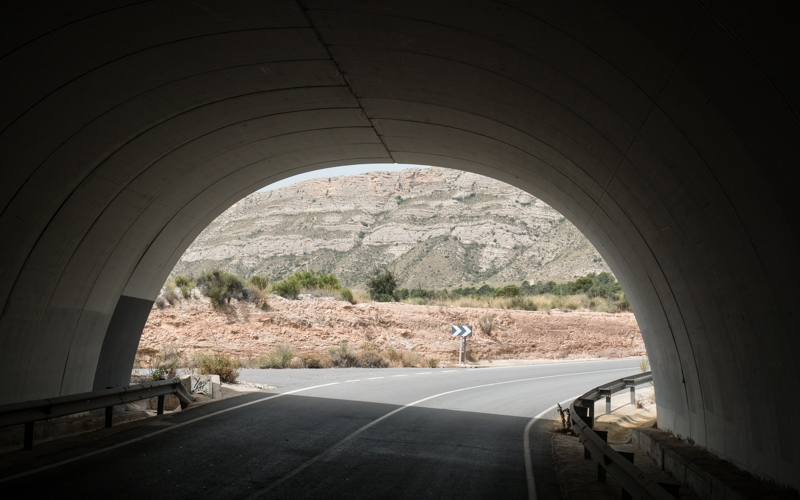 28_2
It was a busy week at work but on Tuesday morning I went down to the beach for a few minutes. The light was lovely:

28_3
Walking at the water's edge: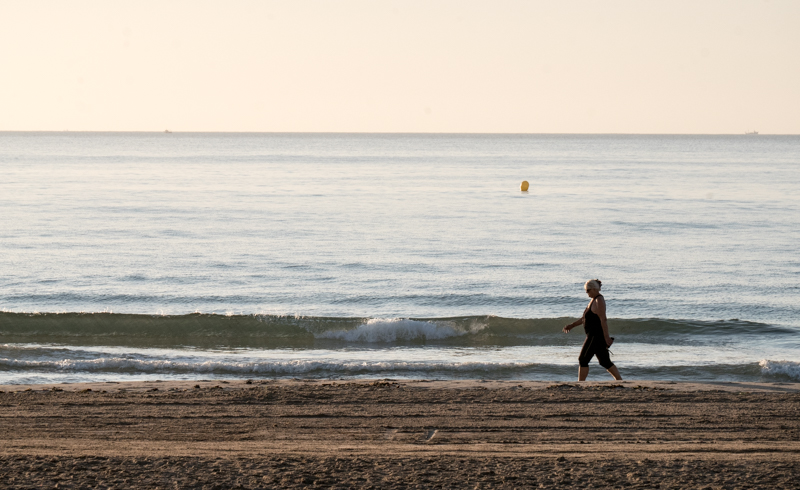 28_4
El Campello, illuminated by the rising sun: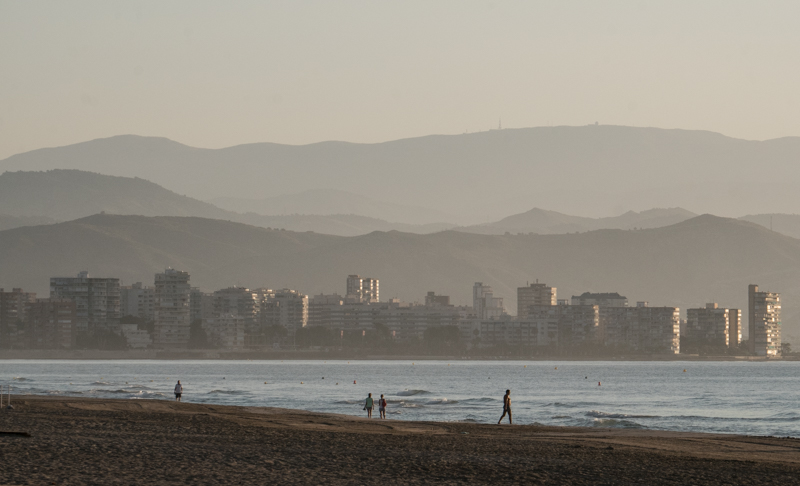 28_5
On the way home, a kitty drinking from a puddle. He looked up at me (I was on my bicycle)…: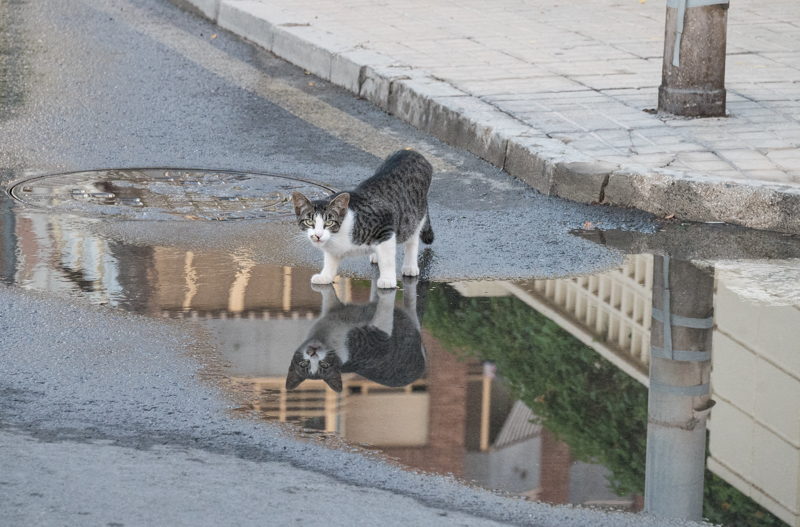 28_6
…and then walked away in the kind of dignified way only cats can: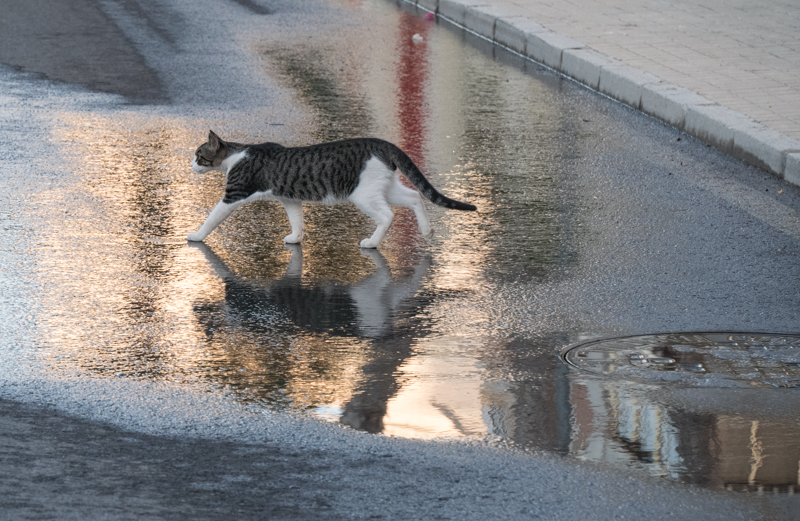 28_7
Friday afternoon; I am back on my bicycle after work. This is what Alicante looks like from the surrounding hills: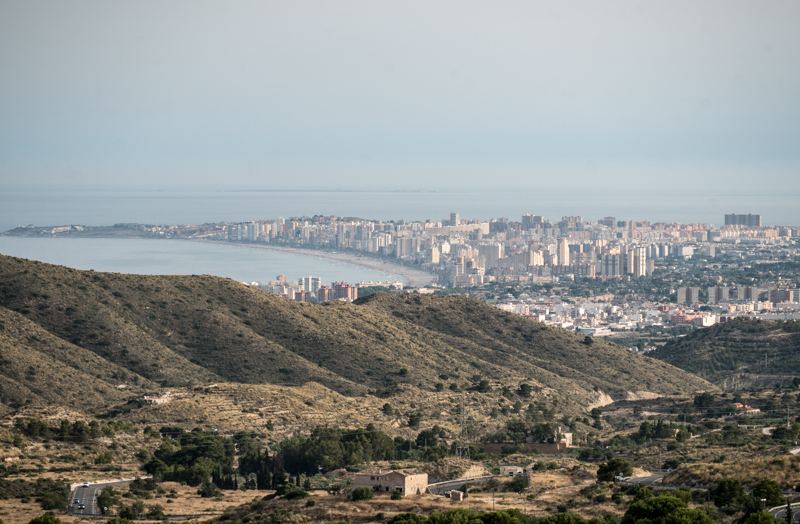 28_8
Friday evening, as usual waiting for my pizza at Tutti's and looking at the people around me: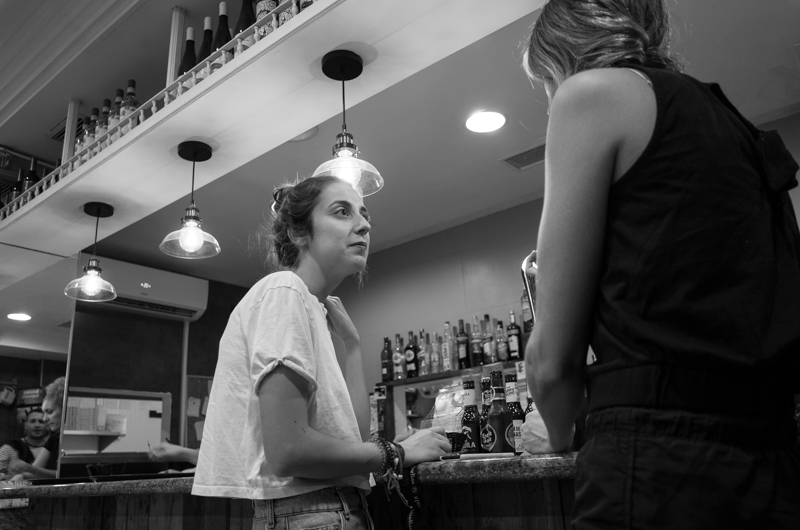 28_9
Saturday started with a trip to the bakery to get bread for the morning; many people instead take their breakfast right at the bakery. This is a very typical feature of Spanish life: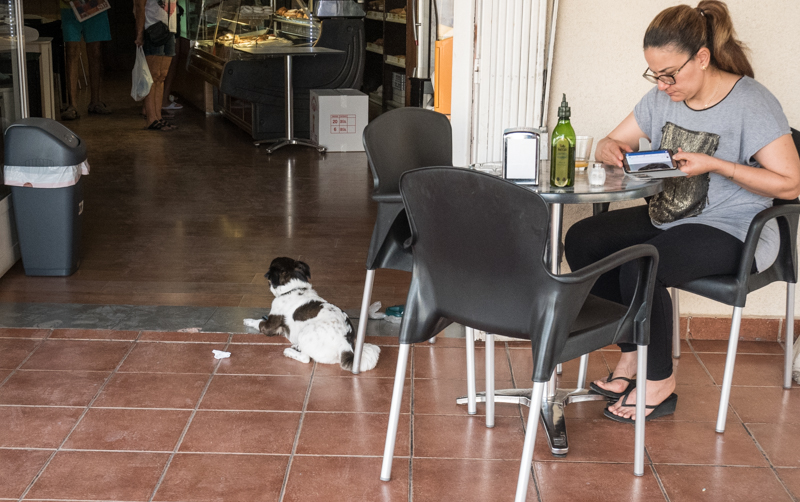 28_10
A couple of hours later, another typical Spanish scene, in Aigües. A grandfather taking a walk with his grandchild. Grandparents play a big role in child rearing here, partly because of strong family ties, and partly out of necessity–child care is expensive for many young families: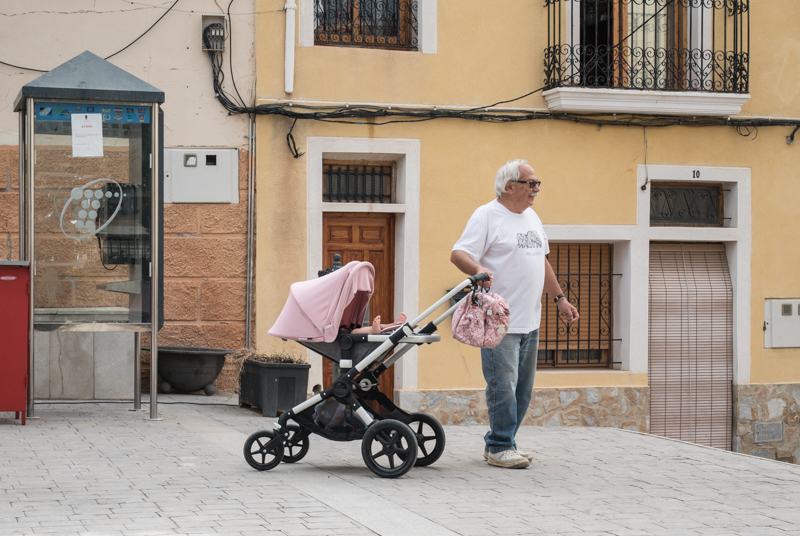 28_11
Then it was time to drive to a village north of Benidorm, where our friend Iñaki was celebrating his 61st birthday. As we arrived, the usual grillmeister Hans and another friend were already at work: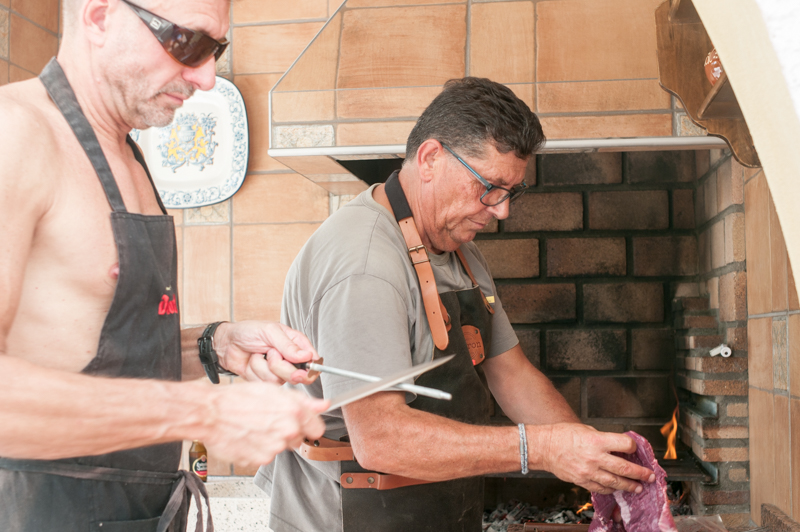 28_12

28_13
The view from the house was gorgeous, an undulating landscape dotted with fruit plantations, covered to protect them from birds: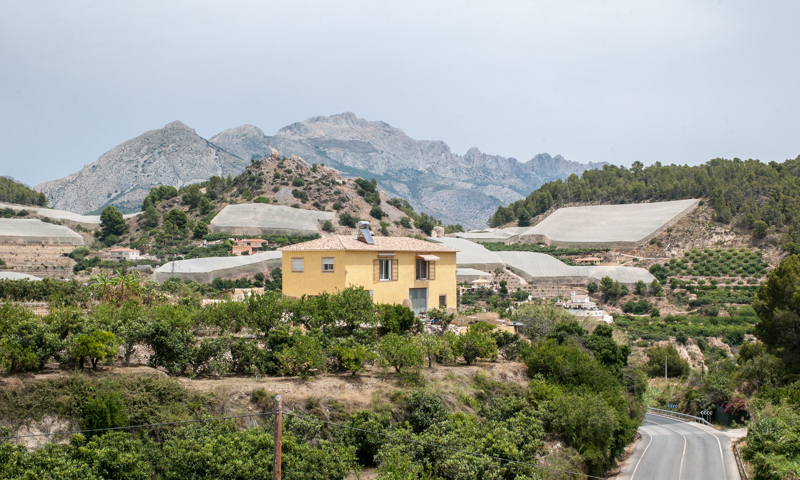 28_14
A banana tree that in the end yields nothing edible: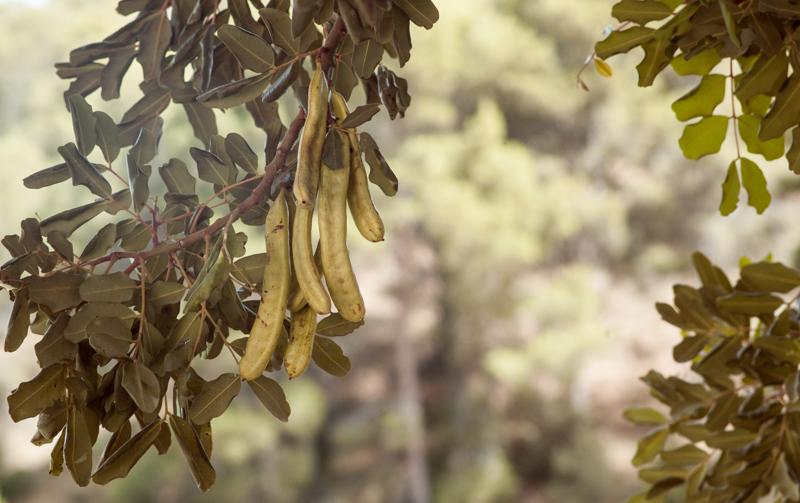 28_15
The party went on for several hours, with people eating, drinking (not me, sadly, as I was driving), and conversing. This is Hans, originally from Germany but has lived in Spain most of his life, and his wife Mar. They are a great couple who just came back from a 20,000 km motorcycle trip around South America: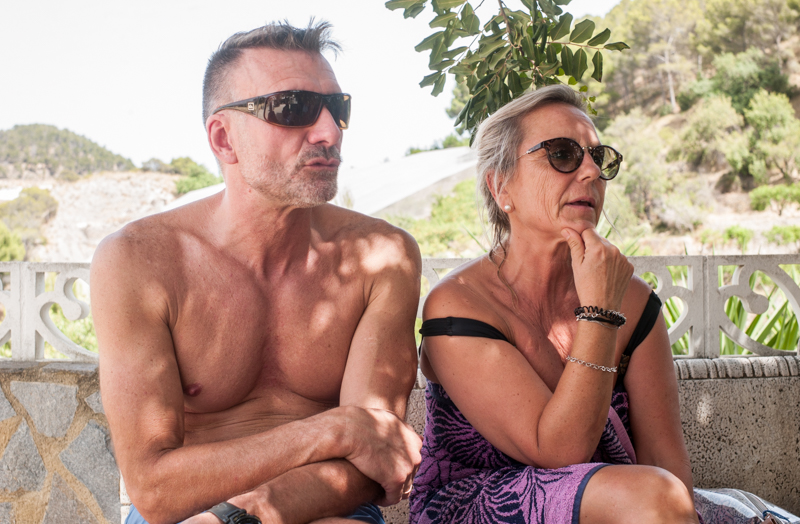 28_16
Hans and Mar in B&W. They were telling us about their adventures in South America, and the plans for upcoming motorcycle voyages, one from North Africa to the Cape, and one starting in Miami and basically riding the circumference of the North American continent: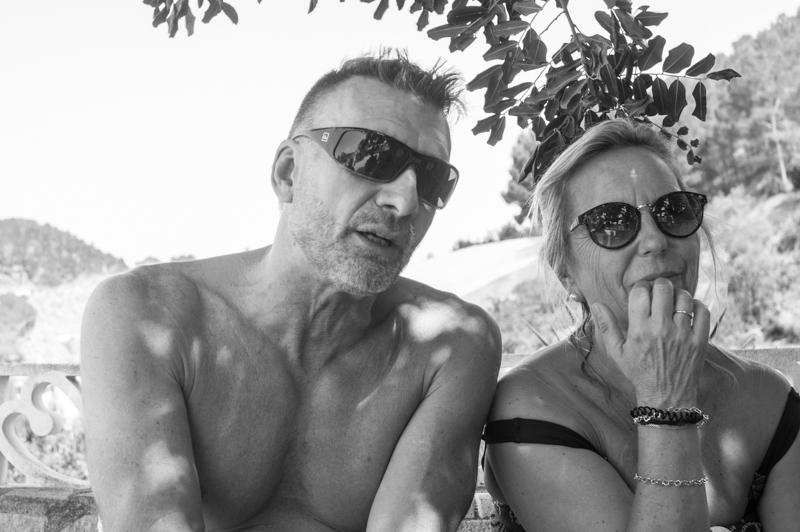 28_17
Mar talking to one of the other women at the party. Like all the other pictures from this afternoon, I used my Leica M8, in this case with the 90mm Tele Elmarit lens. I am always amazed at the quality of this 40+ year old optic: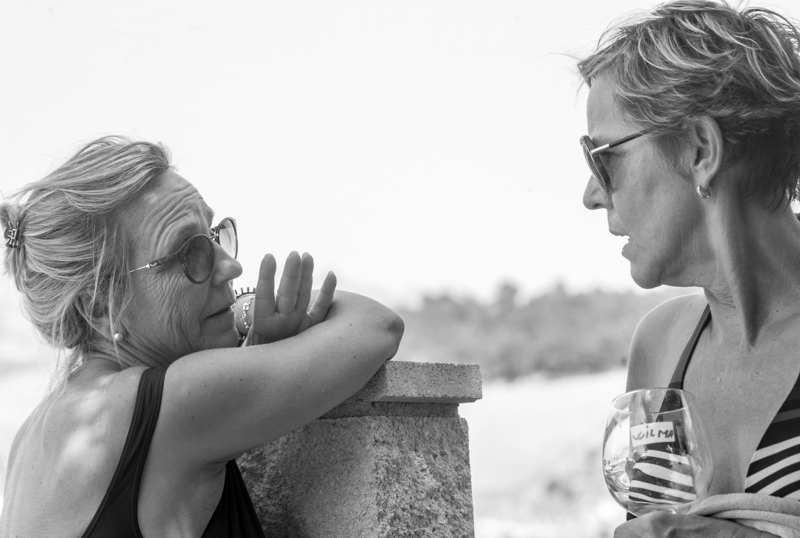 28_18
Then it was time for Iñaki to pour the cava: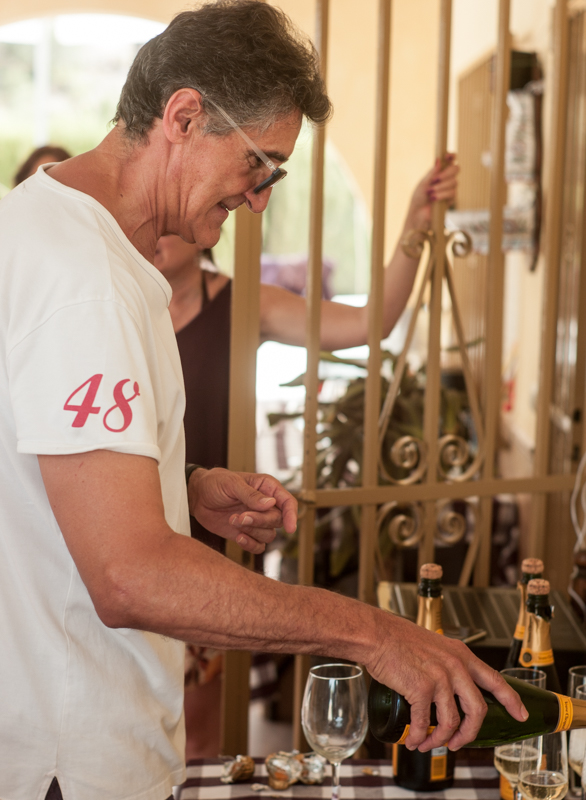 28_19
…and to receive his presents…: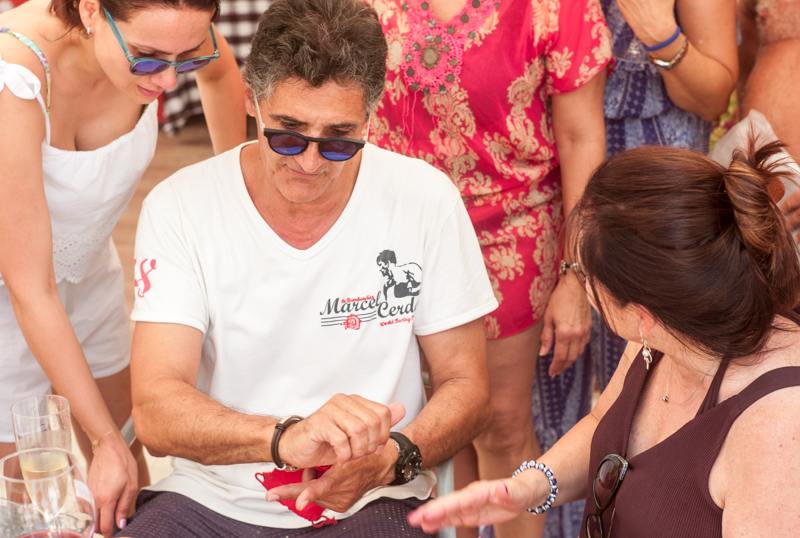 28_20
…and to have his cake:

28_21
Around 8 p.m., we drove home, stopping briefly to photograph this hilltop village: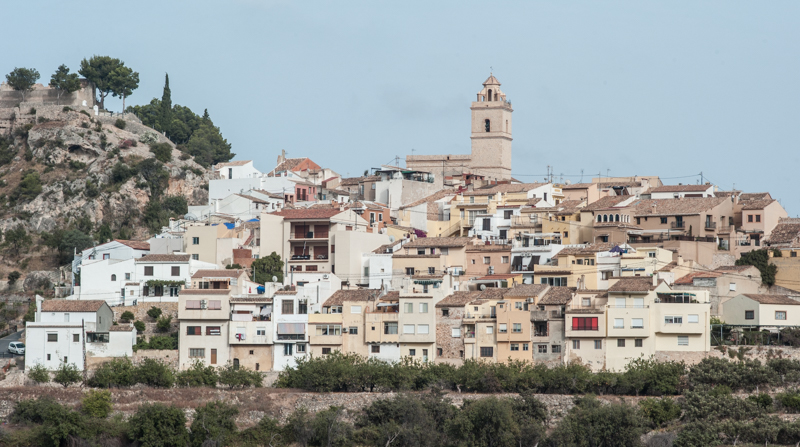 28_22
At 10 p.m., it was time to go to the second birthday party of the day, this time fortunately at a nearby restaurant, a nice, non-fancy place. The photo of the owner displayed next to the bottles is typical of this kind of place: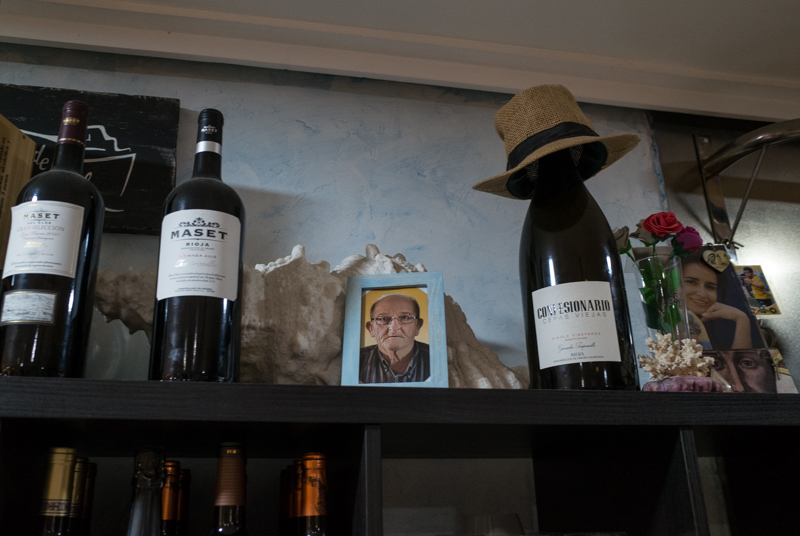 28_23
A beer at the bar: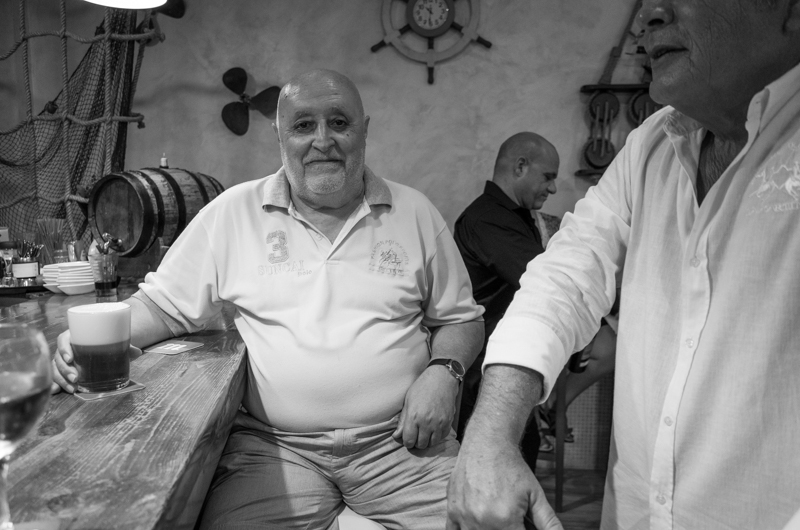 28_24
Our table: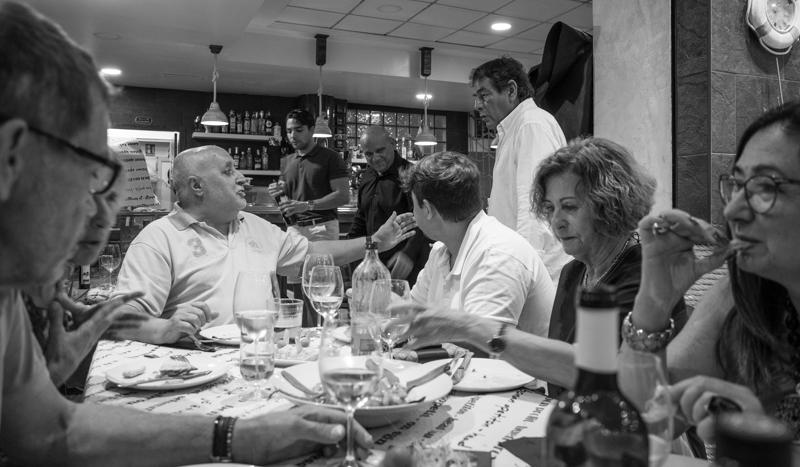 28_25
Our Catalan/Argentine friends: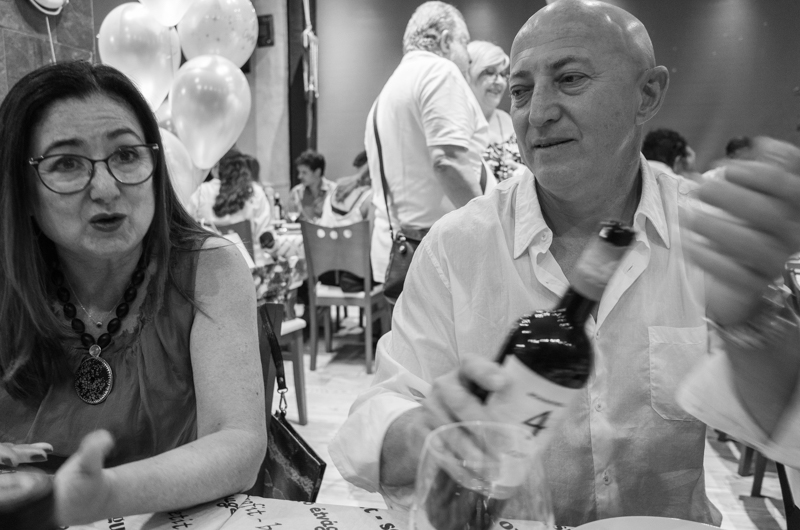 28_26
Time for the presents: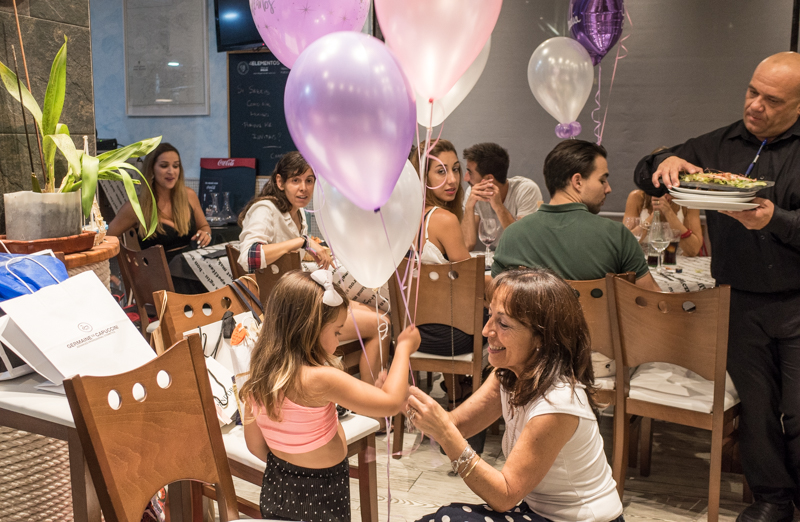 And that was that week.