A quiet week with work and cycling and walking Cheeta. Most of the images were taken while walking Cheeta in the morning, or during my bike rides.
26_1
The neighbour's dog, looking out at us: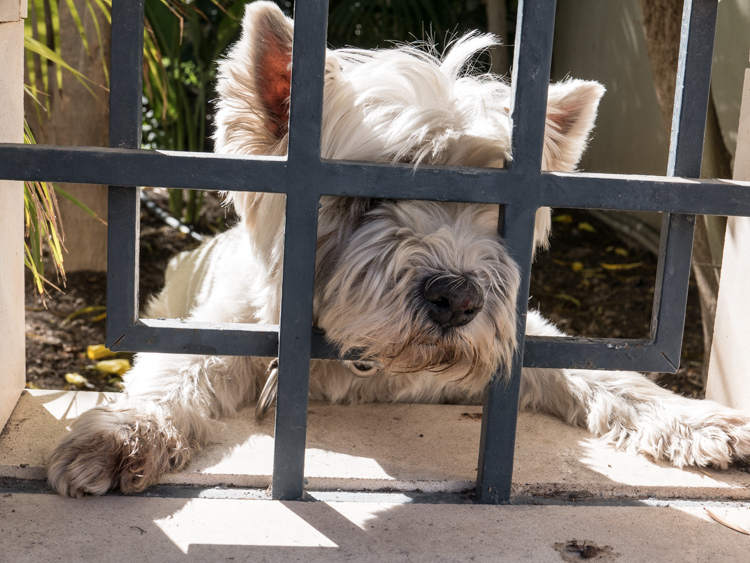 26_2
When I come home from a bike ride, the pets are usually waiting for me, with the cat occupying the dog's bed with impunity: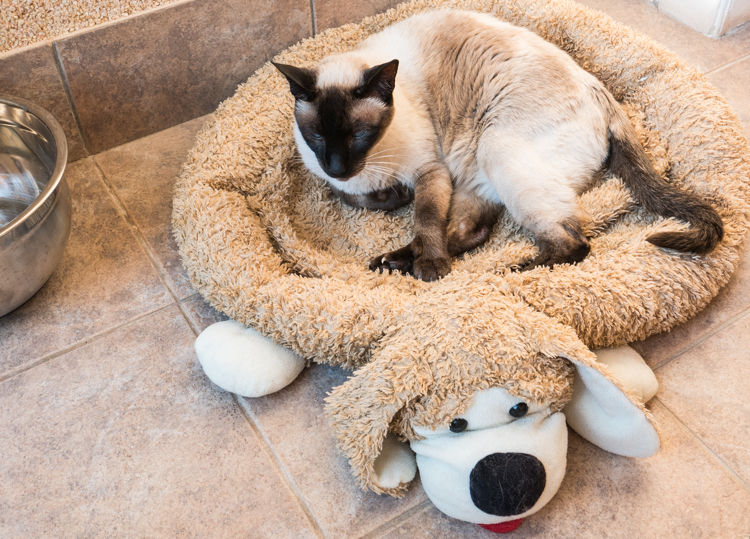 26_3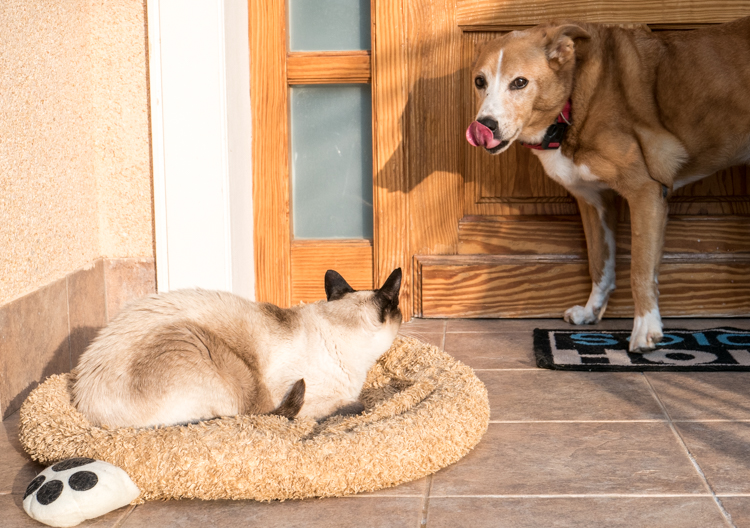 26_4
Morning light on the golf course:

26_5
A closer view of the white cat. I do not think he is a real stray; he appears from time to time, but I think that he actually lives in one of the houses around the golf course and just comes out to hang out with the strays from time to time: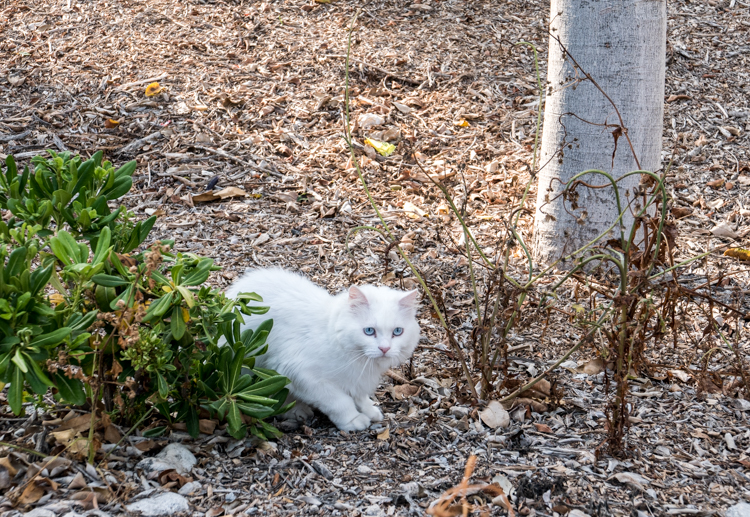 26_6
Morning light, Avenida Vicente Ramos. The decorations are for the upcoming Hogueras de San Juan, the week-long orgy of fireworks and partying: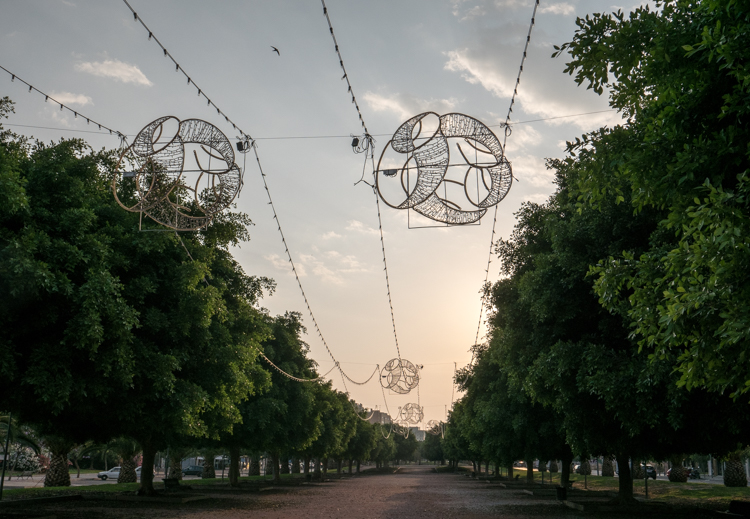 26_7
Flying away: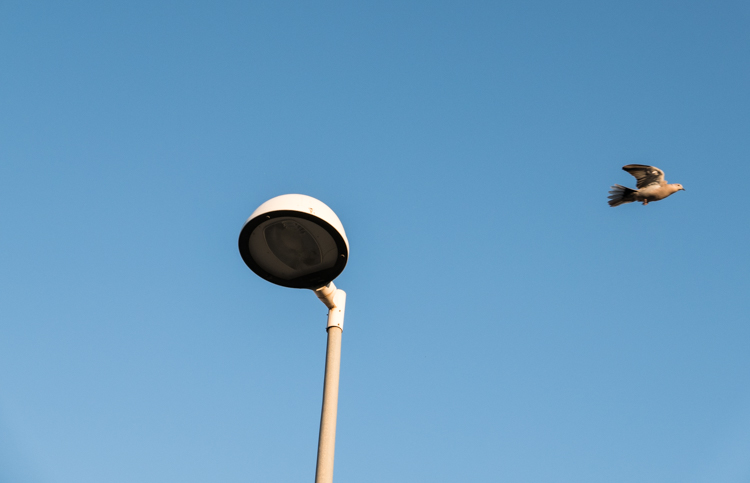 26_8
Wall art on unfinished building: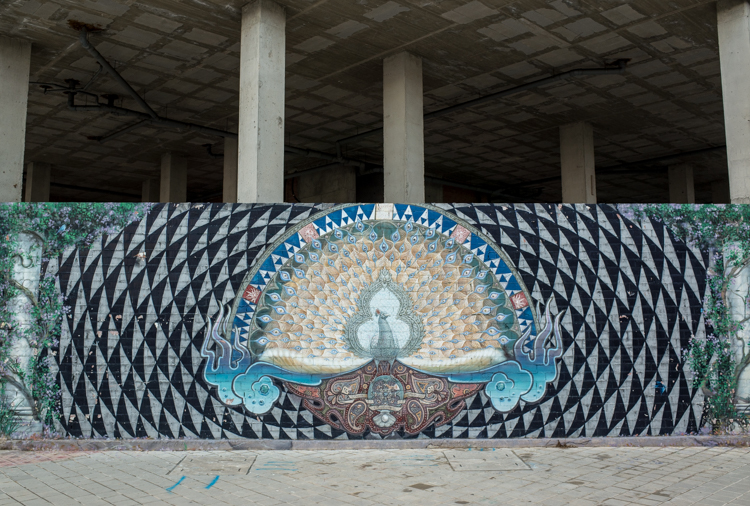 26_9
Viagra tree on the road to Aigues: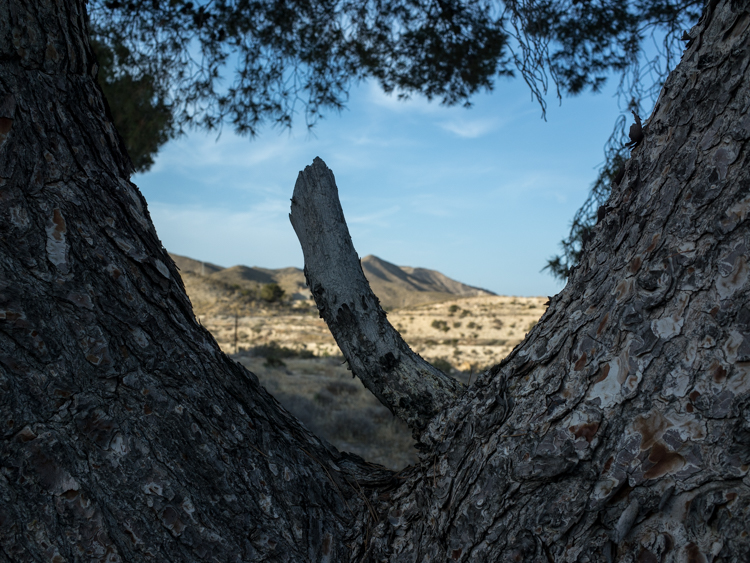 26_10
A small chapel near the beach between Santa Pola and Arenales del Sol south of Alicante. It is usually closed when I pass it but this time it was open and some women were inside, although not exactly dressed for church: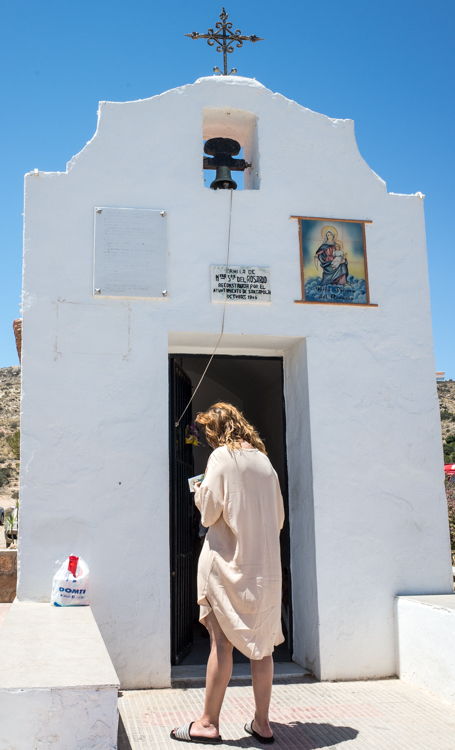 26_11
Detail of the chapel. The inscription explains that it was destroyed during the Civil War and rebuilt by the municipality in 1946: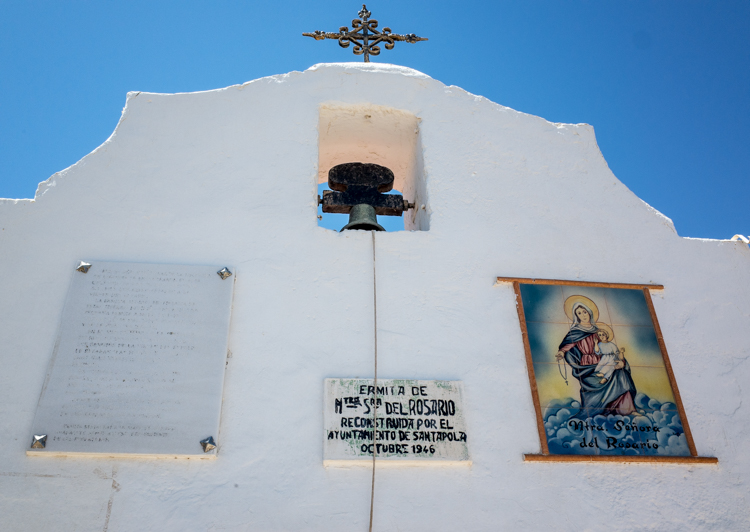 26_12
Cycling in the mountains is hard, but I never get tired of looking at the landscape amid the silence: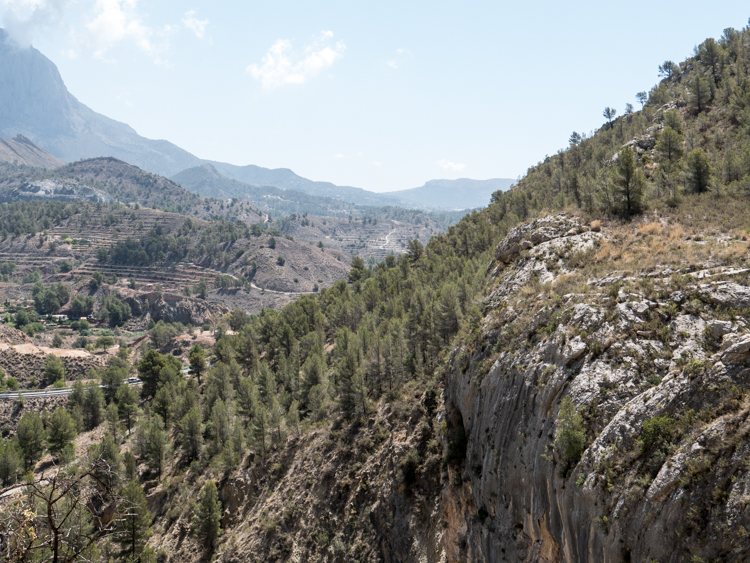 26_13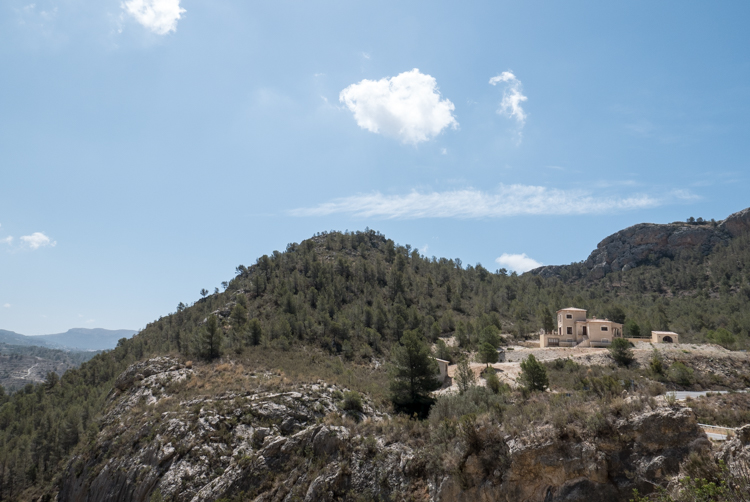 26_14
Very occasionally do I meet a car; other cyclists are much more frequent:

26_15
Depending on your outlook, this is either an abandoned construction project or one that is simply being built very, very slowly: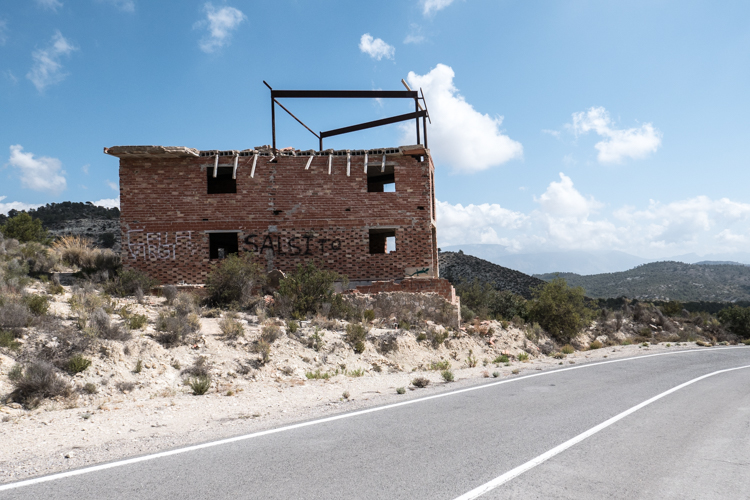 26_16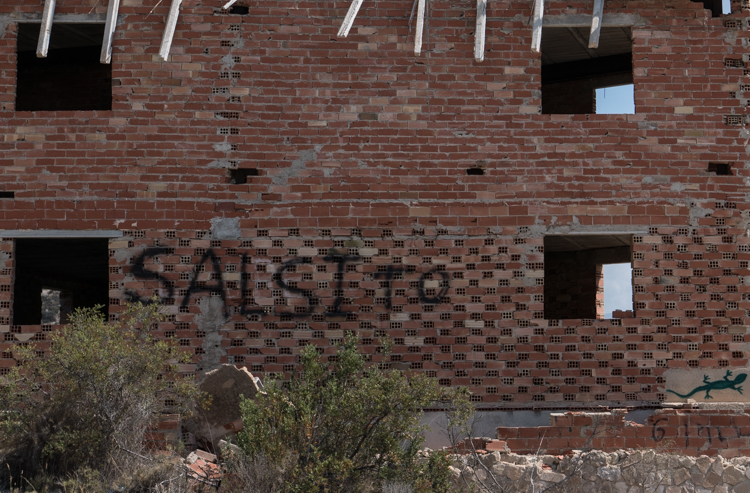 26_17
In El Campello, on my way home, I often see this dog looking down on my from a balcony: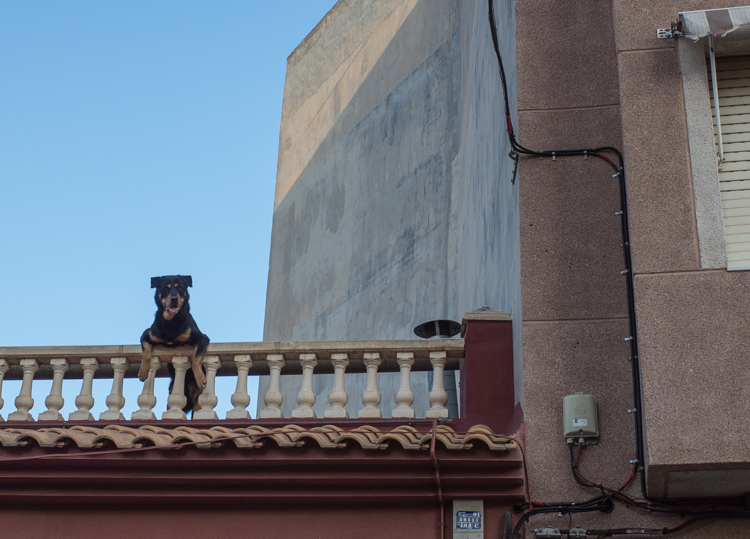 The last three pictures are from the office. One day a master ham cutter set up a table and demonstrated the technique for us (and sold some ham, of course).
26_18
People looking on: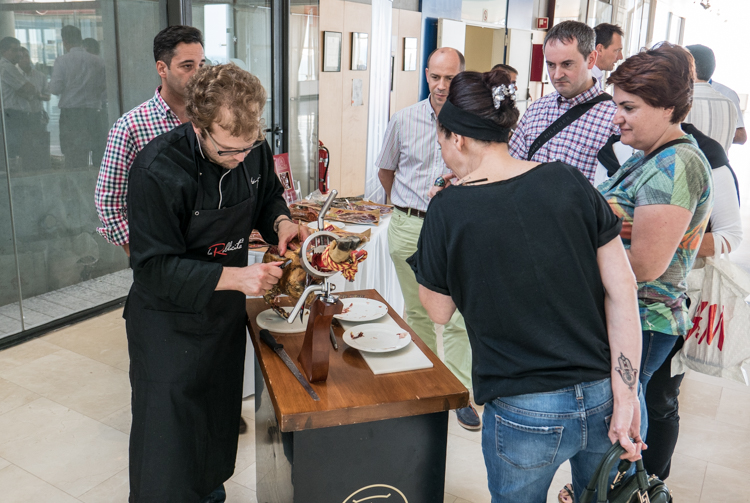 26_19
The master at work: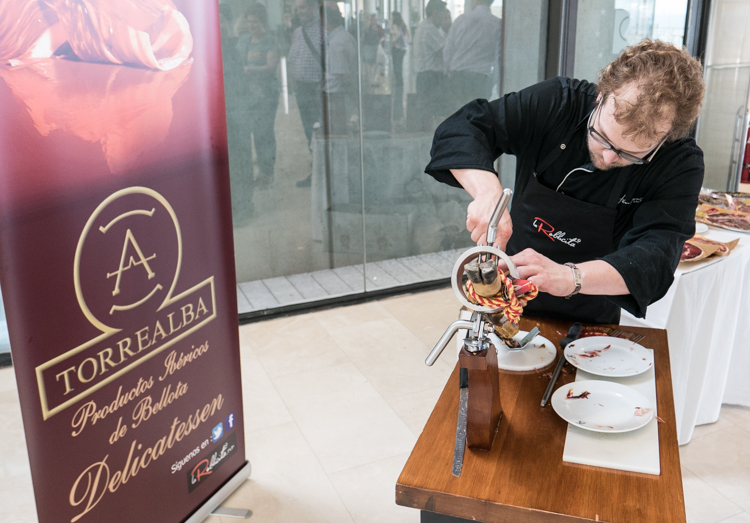 26_20