Much of this week's blog are pictures taken during drives with my daughter–except that she was behind the wheel, having passed her driving test in late February, on her third attempt (it is the norm here; passing on the first attempt is very rare). So we have been taking drives on weekends, trying to mix different roads: urban, rural, motorways and curvy mountain roads.
9_1
But first three photos from from a morning bike ride to Aigües. It was a day with very mixed light, a combination of sunshine and dark clouds in the mountains: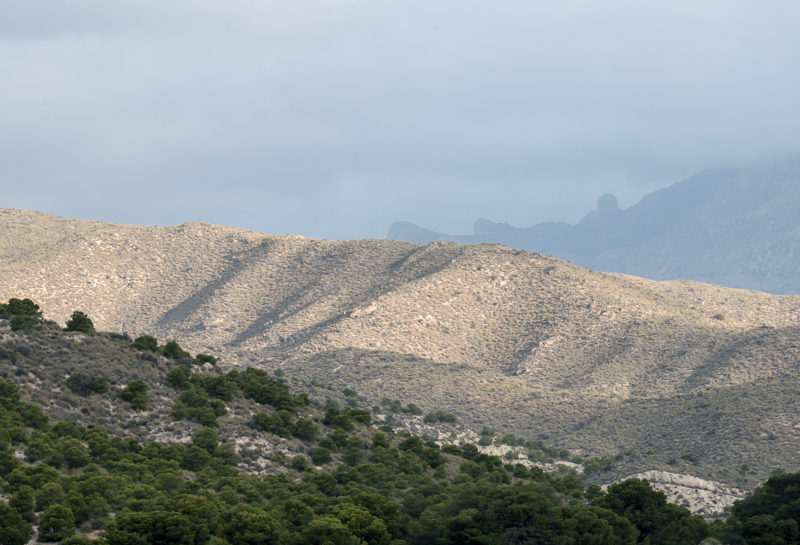 9_2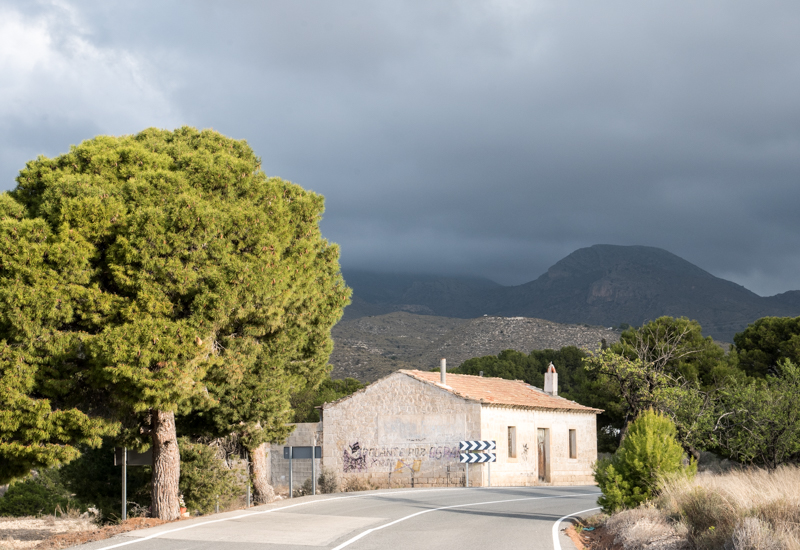 9_3
Aigües is a rural village but there are some artsy types living there, and they often leave their mark on the trees and abandoned buildings in the area. Here, someone questions the wisdom of cutting down this tree (presumably it was dead or damaged and threatened to fall on the road):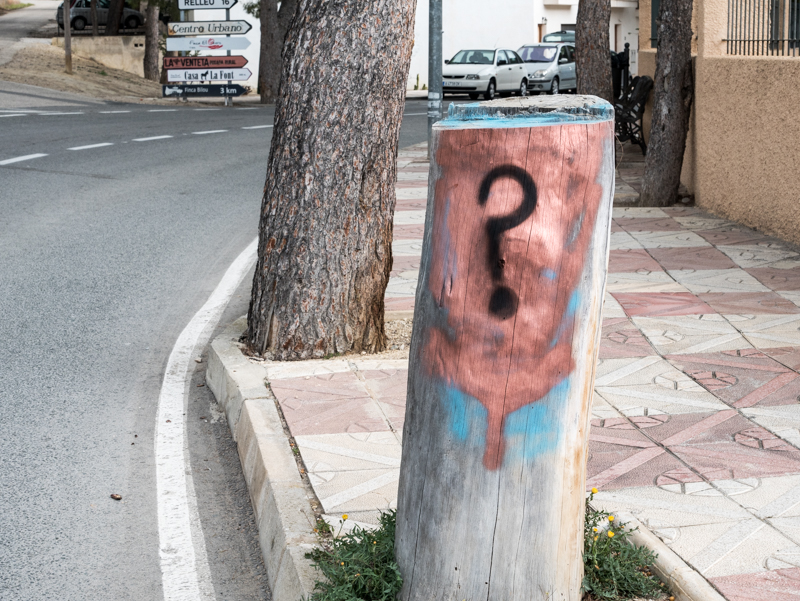 9_4
A sign of the times. All restaurants have been closed for table service in the past month, but from 1 March they will be allowed to re-open for outdoor service only. The sign on the restaurant says that they will re-open on 2 March "if Ximo Puig lets us" (Ximo Puig is the president of the Valencia autonomous region; Covid restrictions, as is the case of health policy in general, are determined at the regional level here in Spain):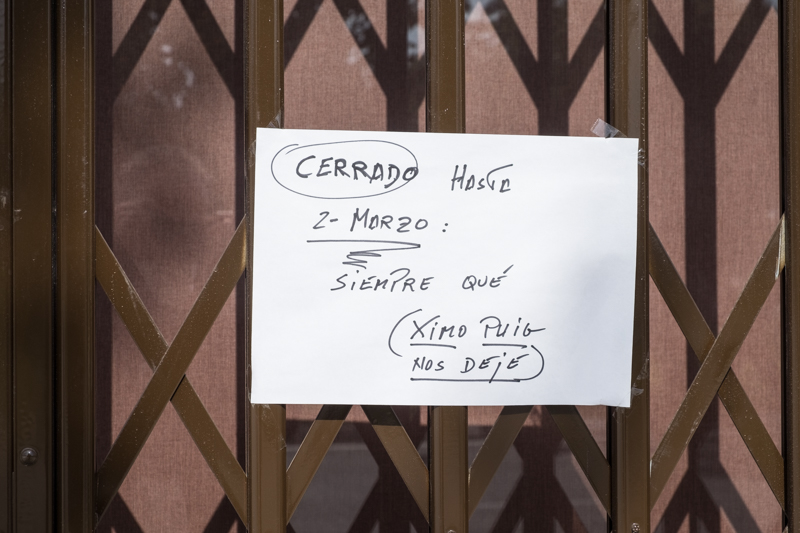 9_5
And then it was time for a Sunday drive with Monica: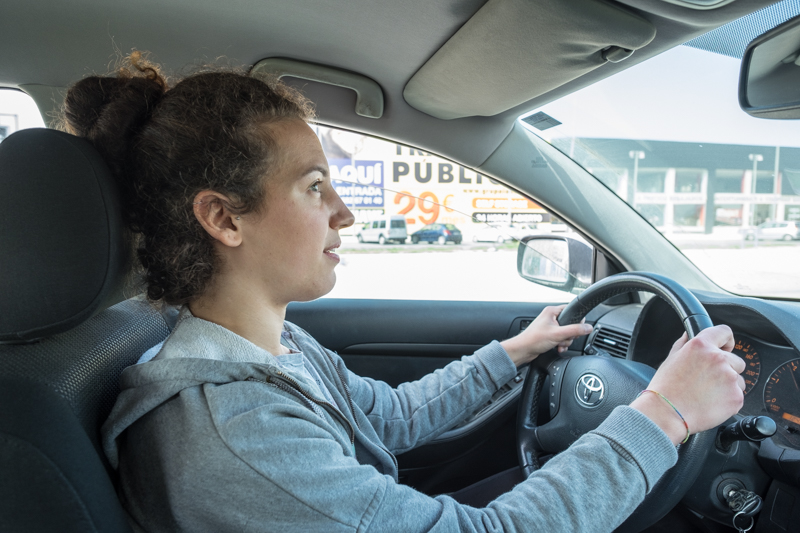 9_6
We replicated one of my cycling routes, going first to Jijona and then to Busot, stopping to photograph one of my favourite spots: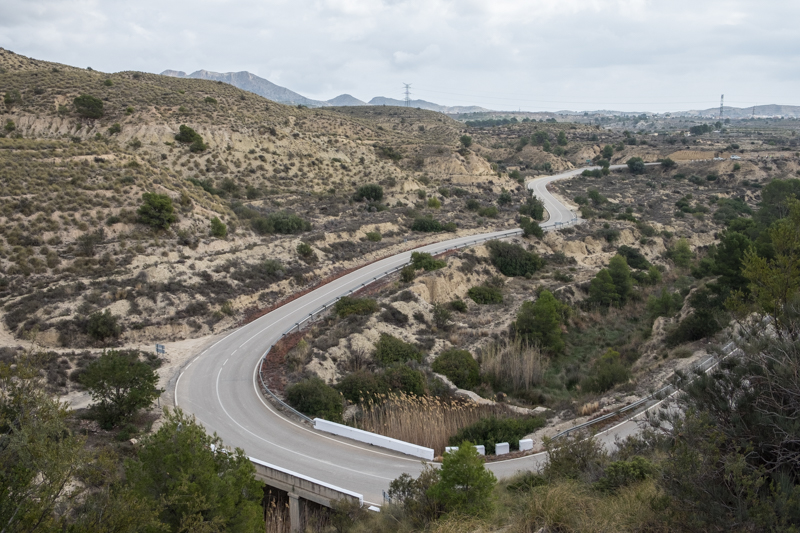 9_7
And also stopping to take a look at the enormous solar power plant under construction: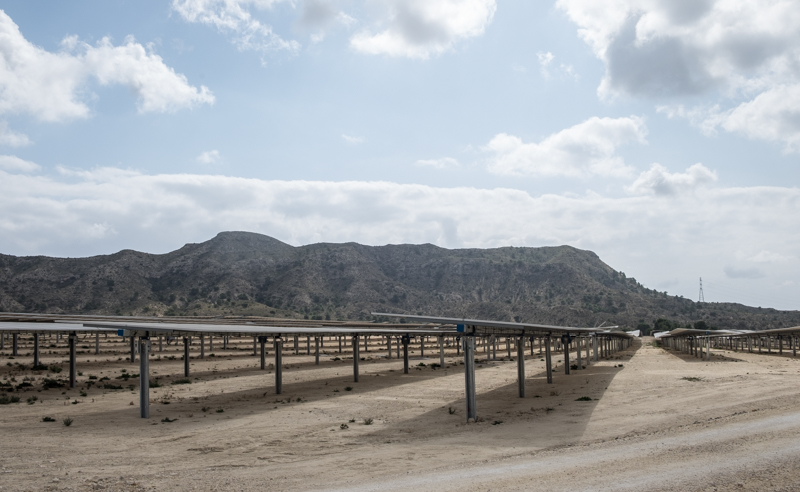 9_8
Back at the office, I continued my occasional portraits of co-workers with masks, here Blanca: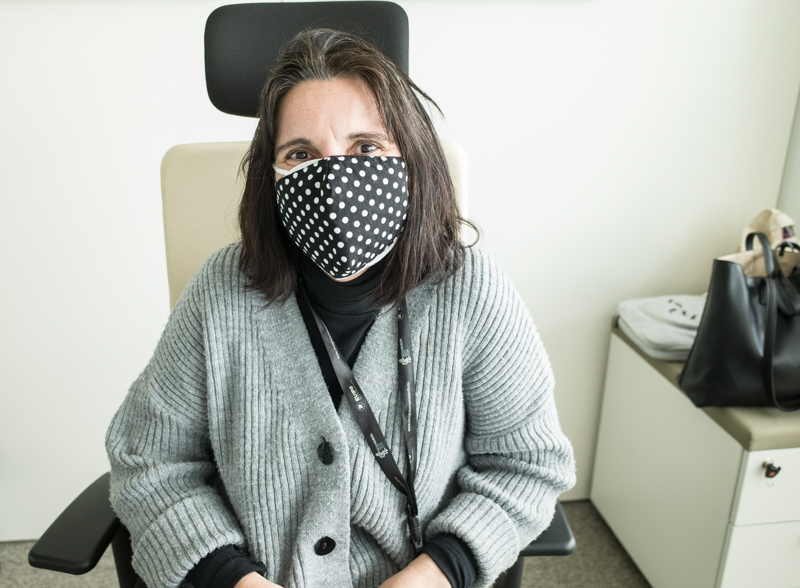 9_9
We hosted the annual meeting of our private sector stakeholders (the likes of Business Europe or more specialised lobbies like IFPI, the voice of recorded music world-wide). My colleague Justyna is making a presention. Here she is on Zoom: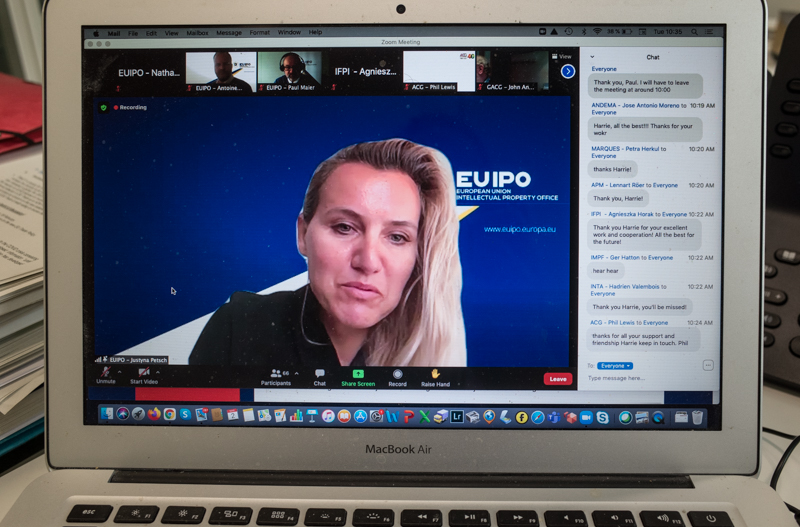 9_10
And here in her office, photographed just moments after the previous photo, since her office is across the hallway from mine: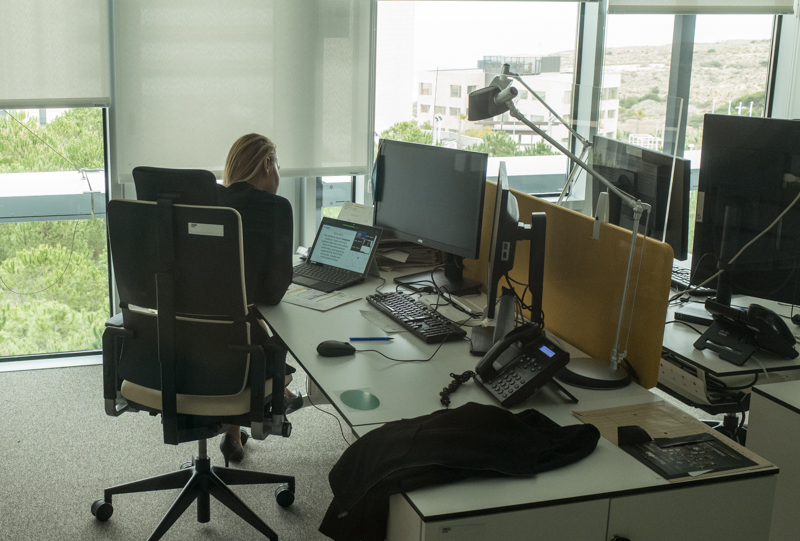 9_11
On Saturday, another drive with Monica, this time south to Urbanova, the beach area south of my office. At the entrance to the beach promenade someone has written "rebel, they are lying to us". Not clear to what this refers:

9_12
On the beach at Urbanova, some people were trying to take advantage of the strong wind: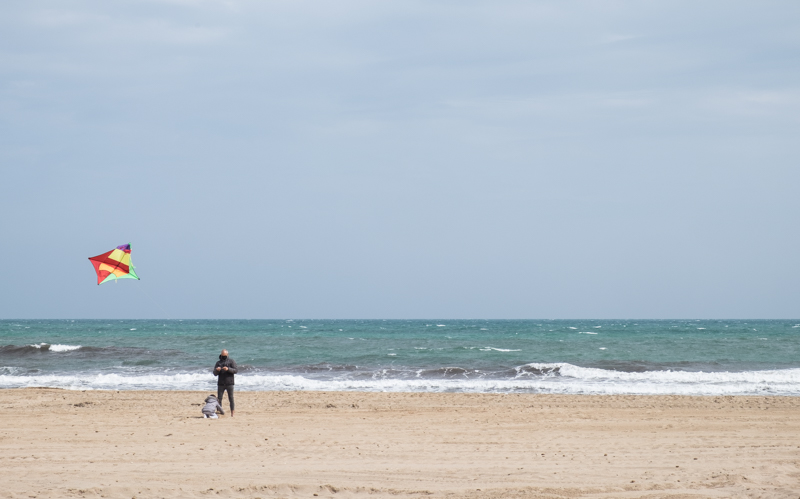 9_13
A small part of return to quasi-normality–coffee on a terrace: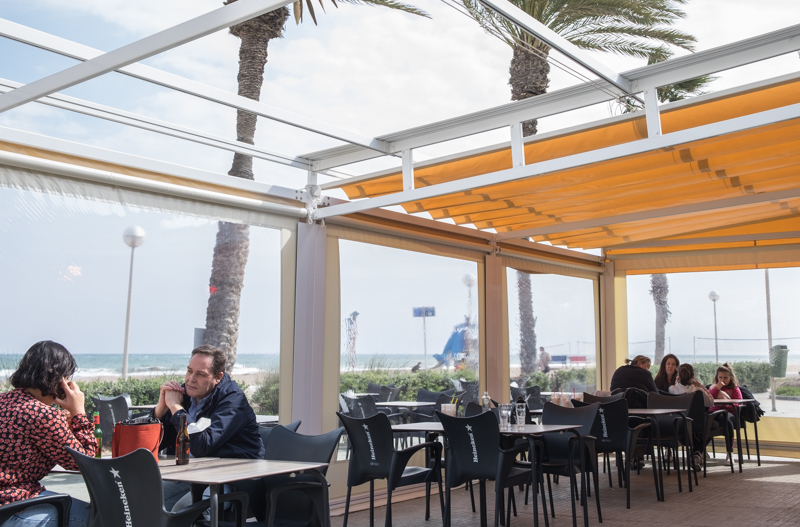 9_14
The windsurfers were having a good time: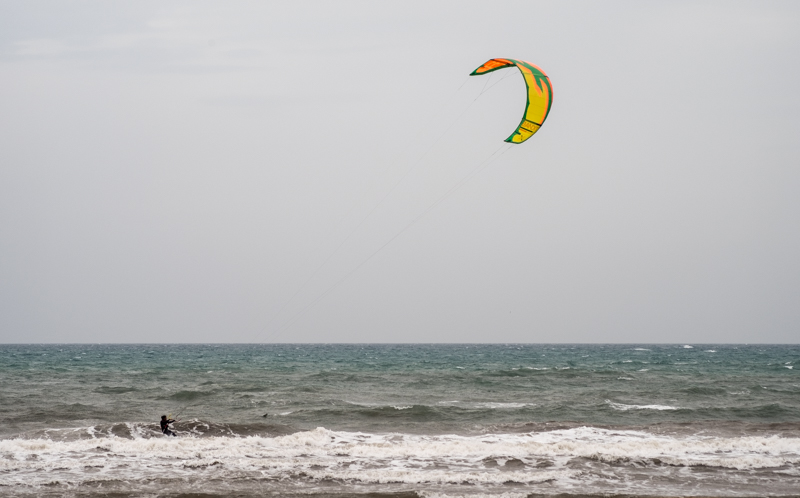 9_15
This guy had to work on it a bit:

9_16
But in the end he made it: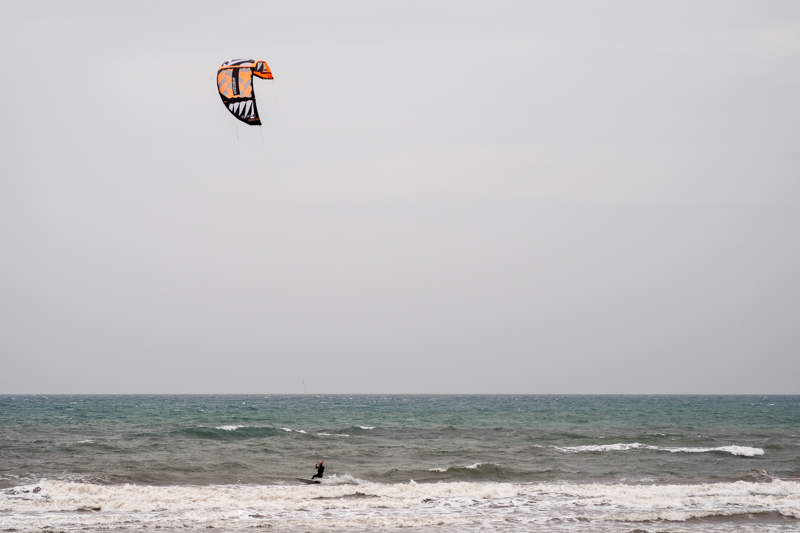 9_17
It is not uncommon to see people having their pre-nuptial photos taken on the beach. This couple could clearly had done without the wind: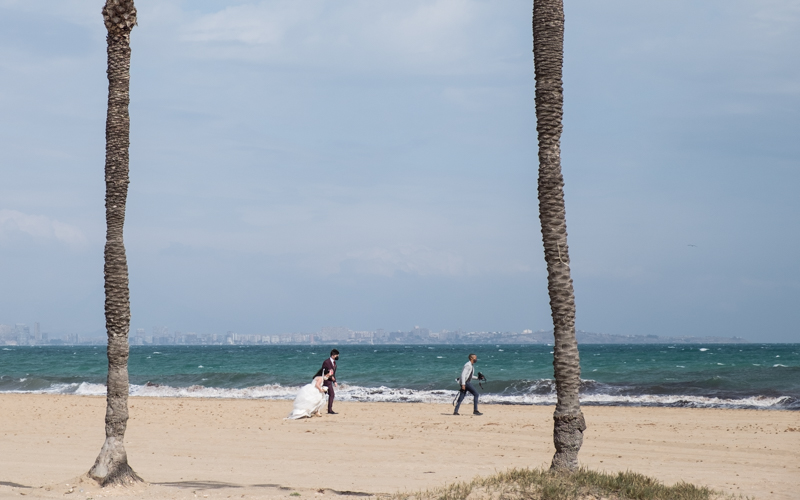 9_18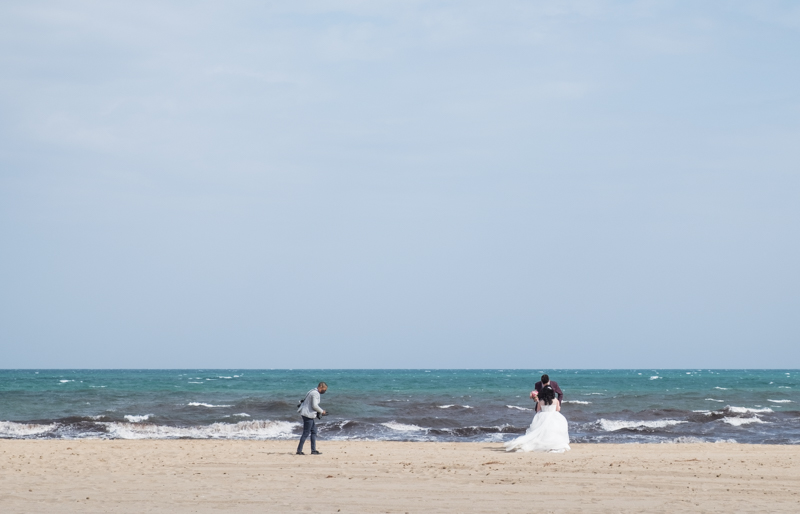 9_19
I finish the weak with a healthy dinner. A vegetarian shakshuka: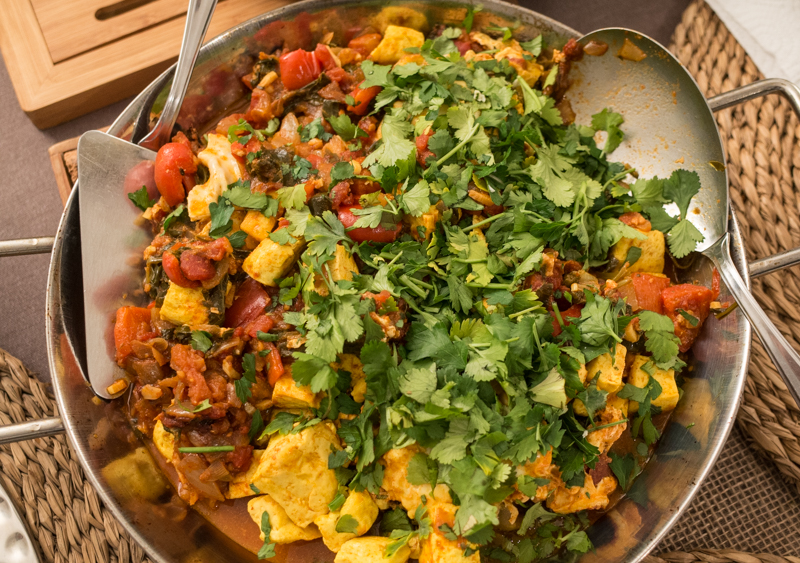 9_20
Accompanied by a Greek salad: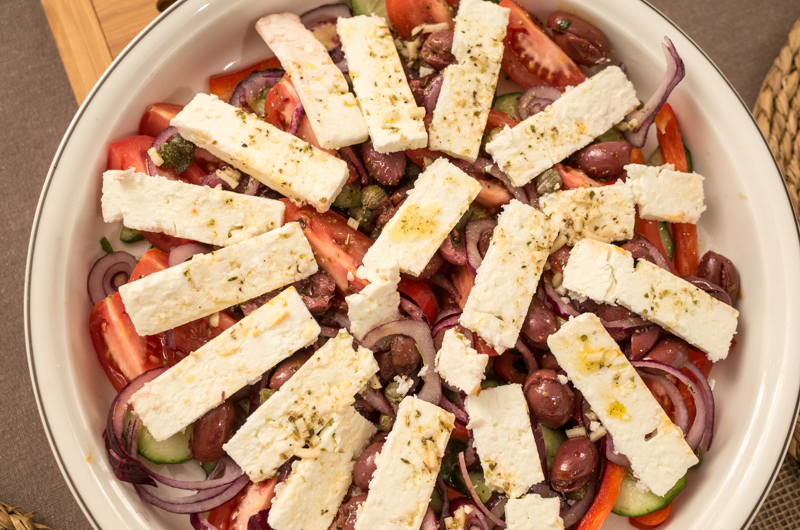 Bon appétit!