The week began in Barcelona, where our office was hosting the annual meeting of the European, US, Japanese, Chinese and Korean trademark agencies. Instead of having the meeting in Alicante, as we did the last time it was our turn to host the meeting, it was decided to have it in Barcelona, both because it is a more interesting city and because it is easier to get there for the overseas visitors. The meetings lasted two full days, and afterwards I flew off to Denmark for a few days' vacation there. So lots of pictures this week!
44_1
One of my colleagues, Juan, never stops working, even when he is in the airport, just about to board the flight to Barcelona: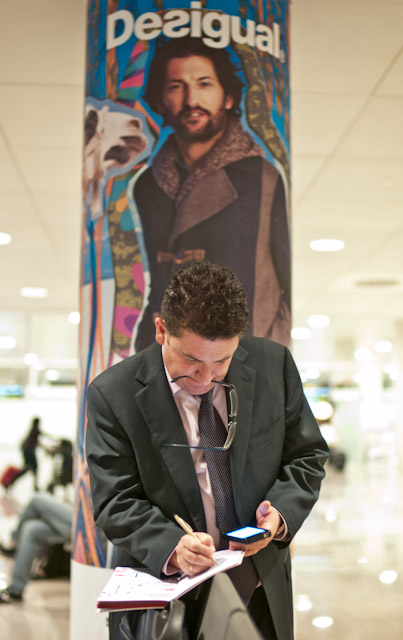 44_2
We all stayed at the Majestic Hotel on one of Barcelona's big boulevards, Passeig de Gràcia. Nearby was Casa Batlló, one of Gaudi's creations: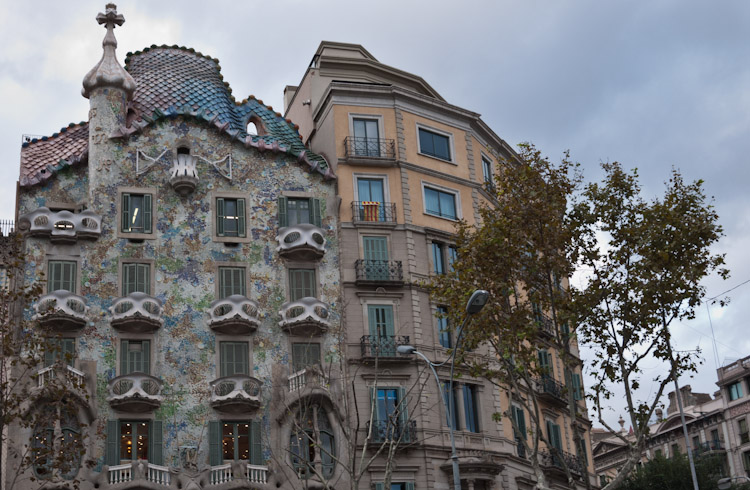 44_3
Casa Batlló close-up: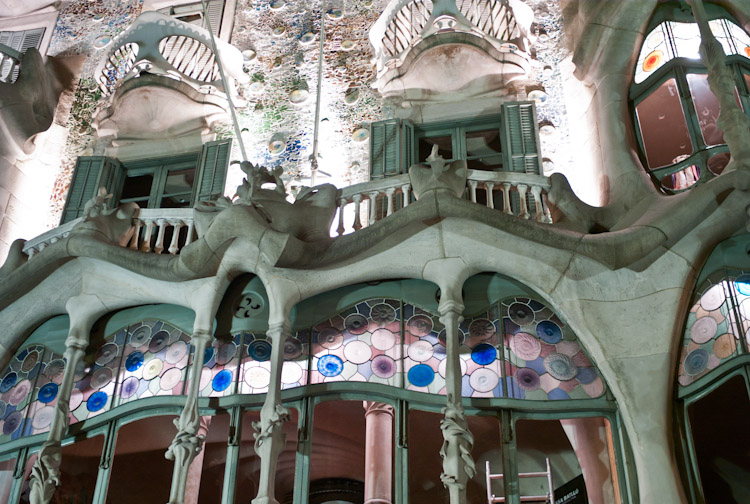 44_4
Monday night our delegation met for dinner at El Julivert Meu, a restaurant I had visited and liked during my last visit in July: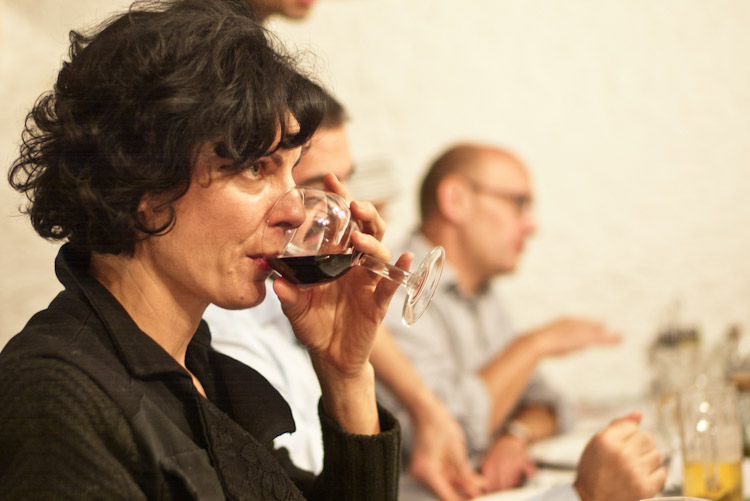 44_5
Waiter at El Julivert Meu, serving another traditional Catalan dish: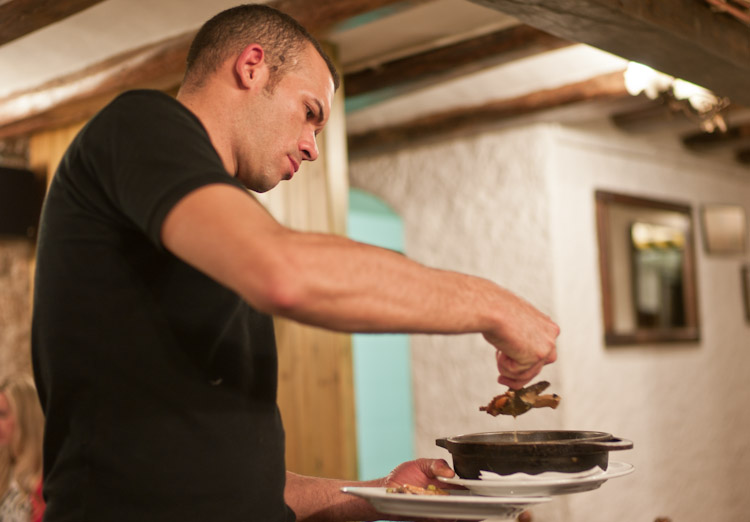 44_6
Tuesday morning, we had arranged a guided bicycle tour around Barcelona. Here is the Chinese delegation emerging from the hotel: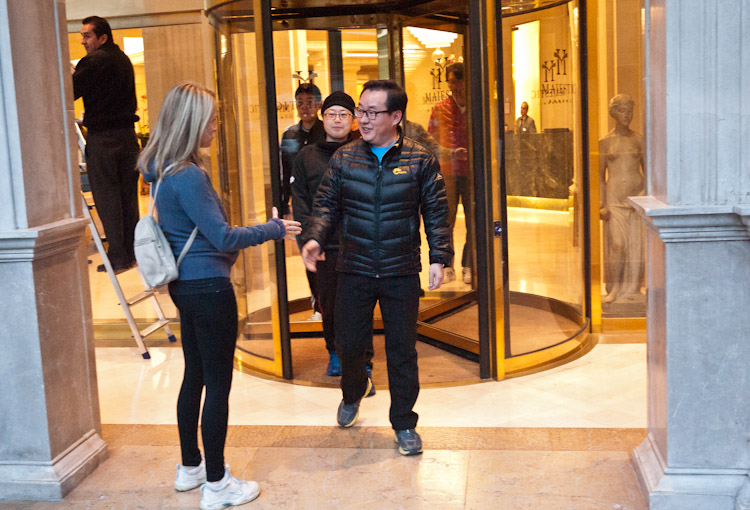 44_7
It was a relaxing ride on flat ground, although some of our visitors were clearly not used to cycling. Perhaps surprisingly, the head of the Chinese delegation was rather unsteady. But all went well: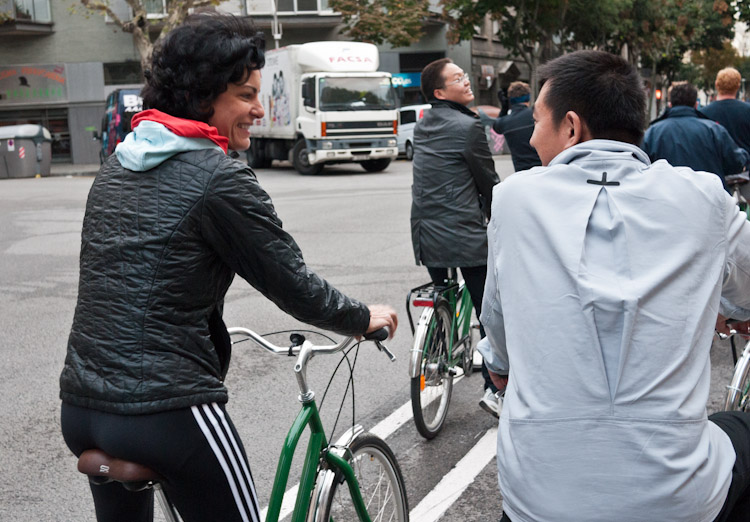 44_8
On the way, we saw a copy of the Arc de Triomphe, built for a world expo in 1888: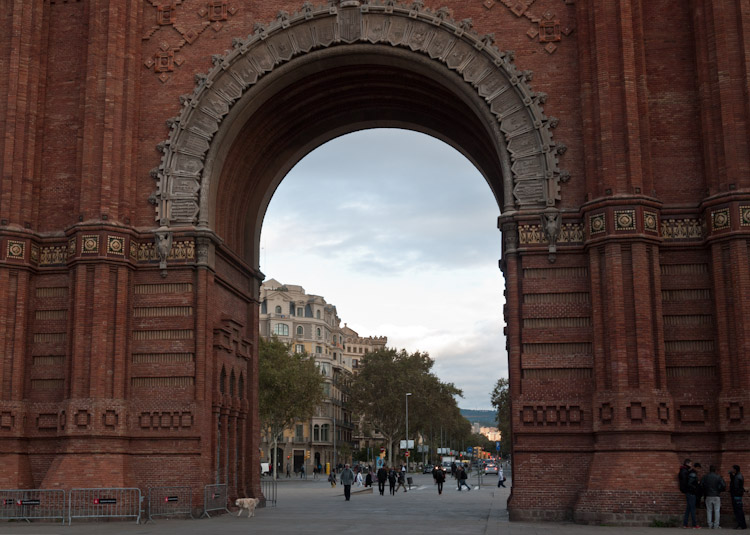 44_9
In a pretty park, there was also a copy of Rome's Trevi fountain: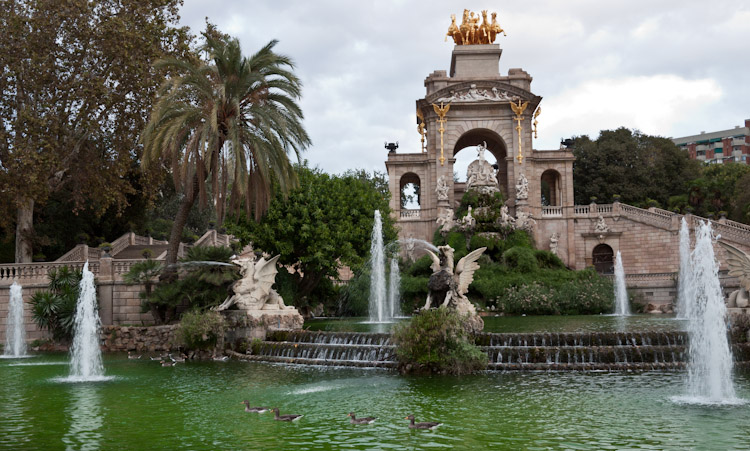 44_10
Shop shutters in the old city: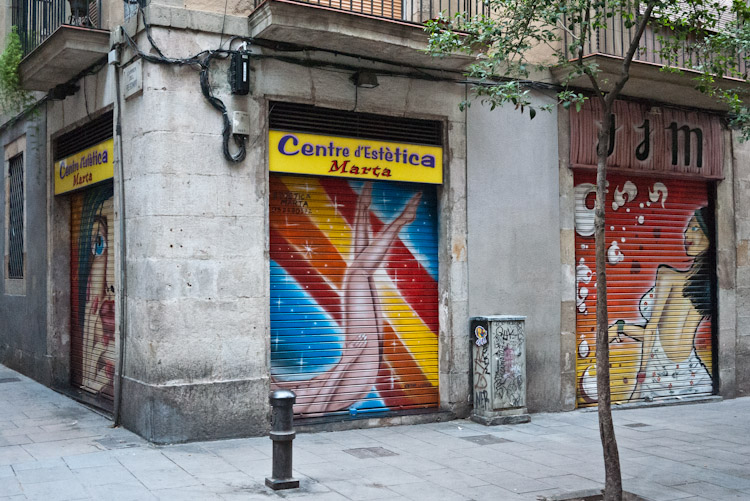 44_11
We had lunch that day on the rooftop terrace of the hotel, including a very nice risotto: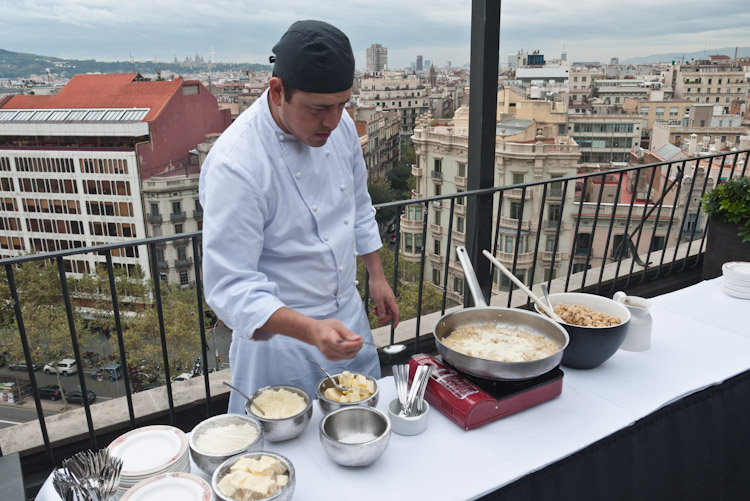 44_12
Colourful pool on the roof: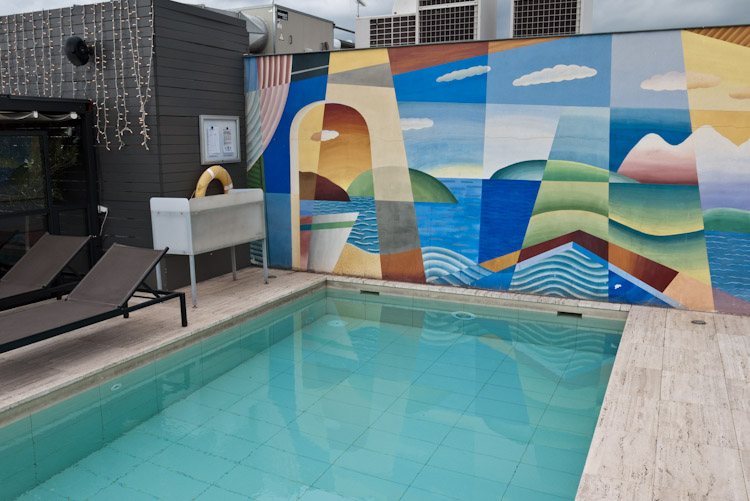 44_13
The view from the terrace was spectacular. I was not aware that Barcelona also had a version of London's Erotic Gerkhin: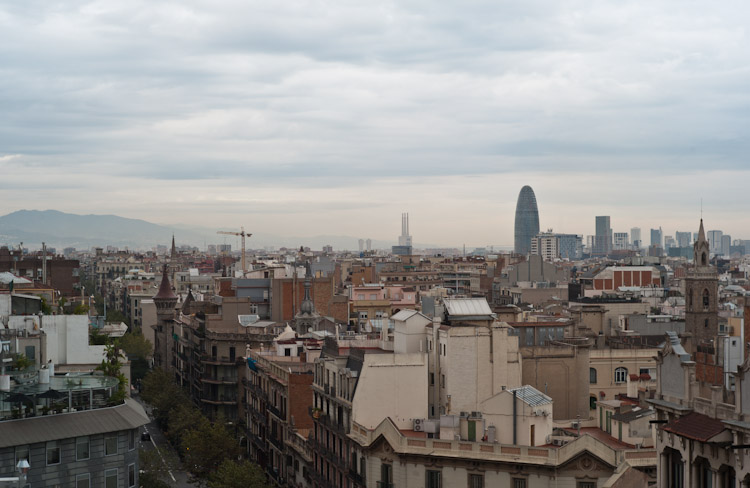 44_14
And of course there is La Sagrada Familia: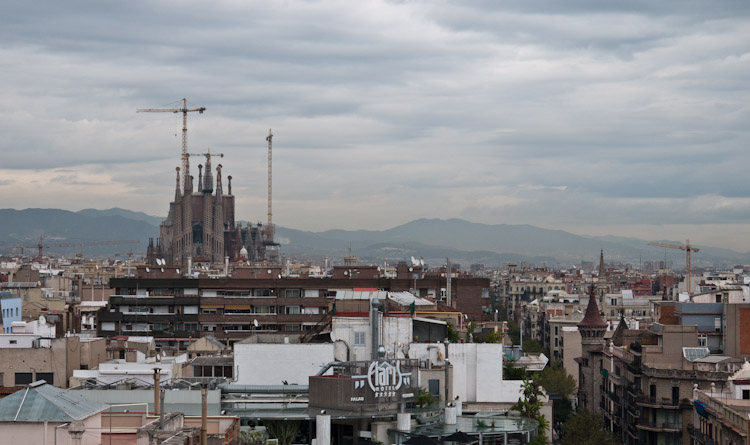 44_15
Tuesday evening, we had arranged a walking tour of Barcelona. It was drizzly, but we decided to go ahead anyway. Everybody was equipped with umbrellas and off we went. Here is our guide: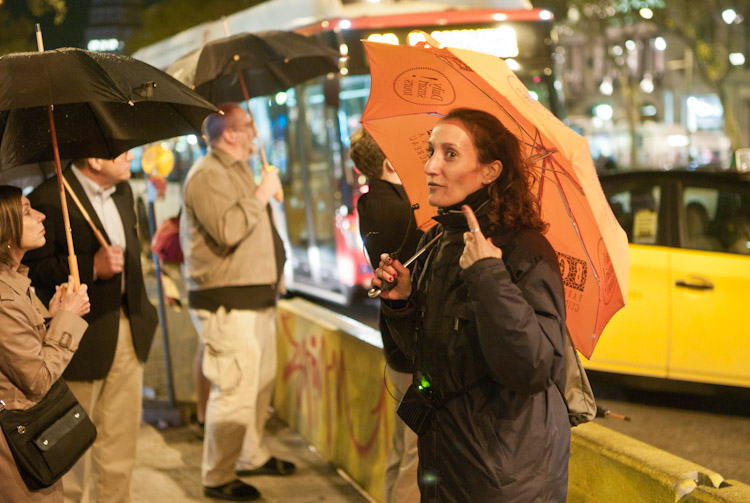 44_16
Within a few minutes, however, the drizzle turned into a downpour: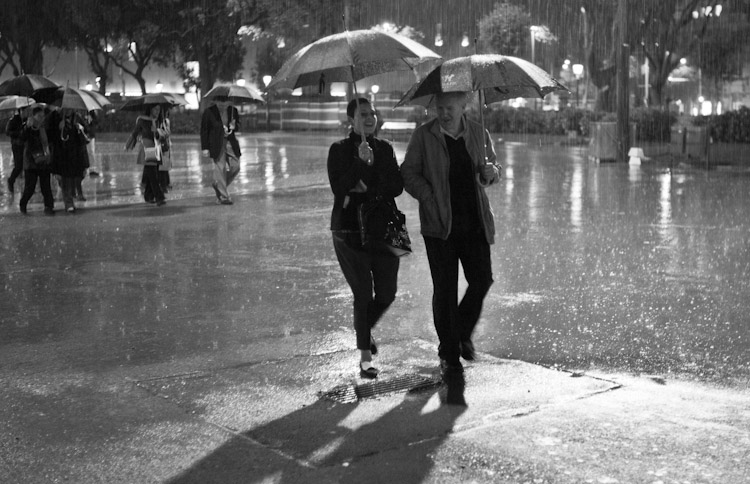 44_17
We sought shelter in La Boquería. Here is Gary from the US delegation, taking advantage of the opportunity to do some shopping: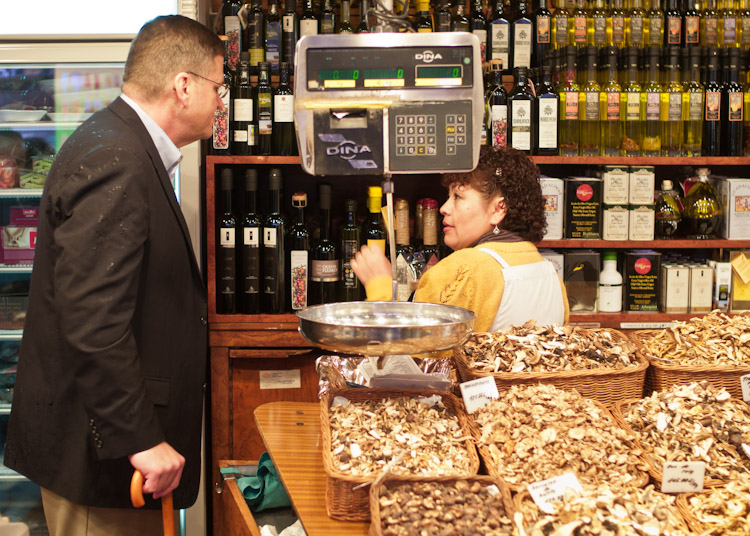 44_18
Fishmonger at La Boquería: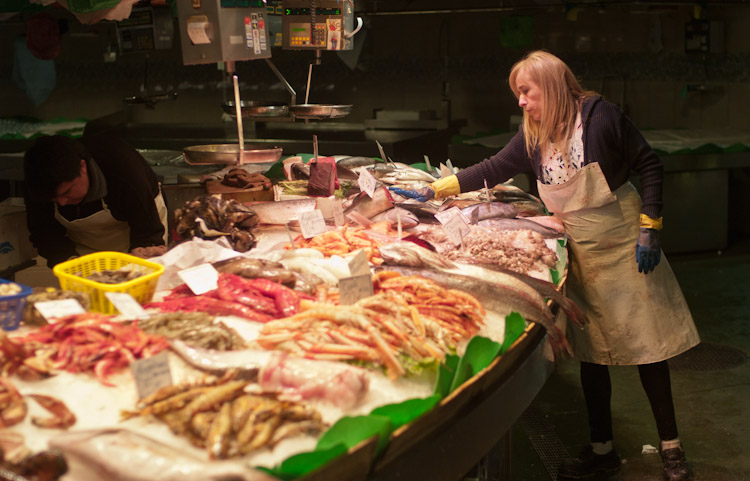 44_19
From La Boquería, we undertook an emergency evacuation by taxi to the chosen restaurant for the evening's dinner, Els 4 Gats: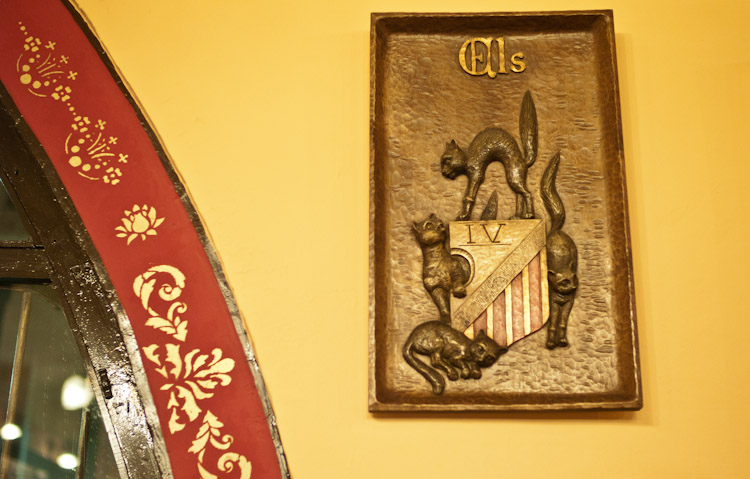 44_20
Els 4 Gats is a well-known restaurant, both for its food and its decor: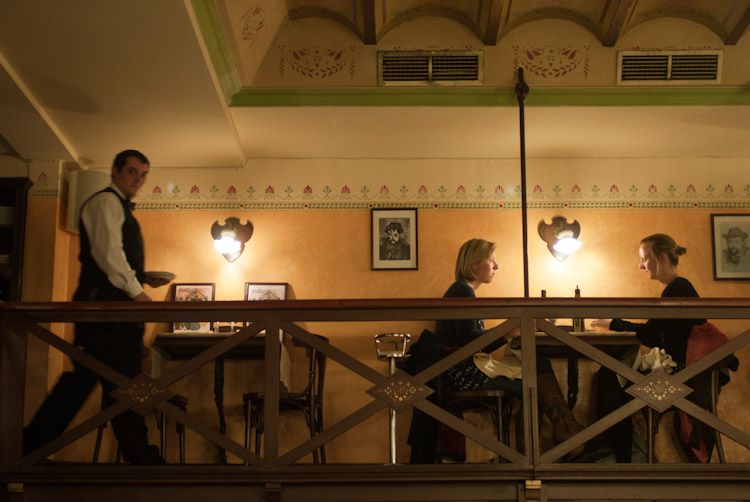 44_21
Seating was arranged, and I got lucky in having a delightful table companion from the Japan Patent Office: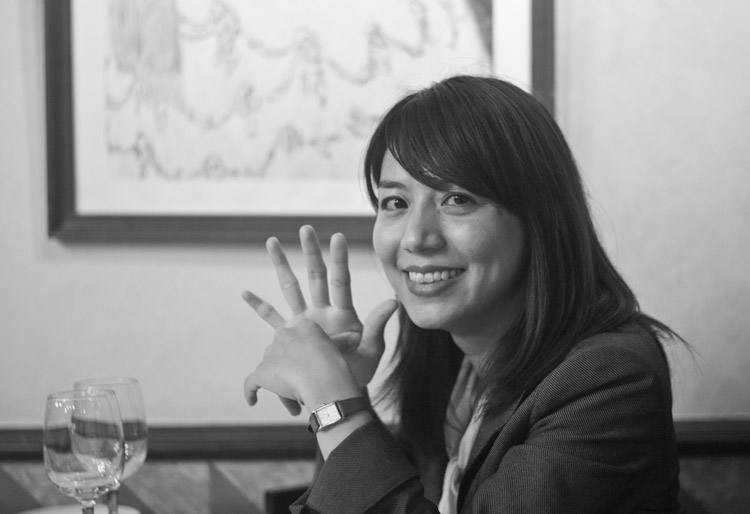 44_22
Wednesday evening we got a special treat, a visit to La Sagrada Familia after it had closed to the general public: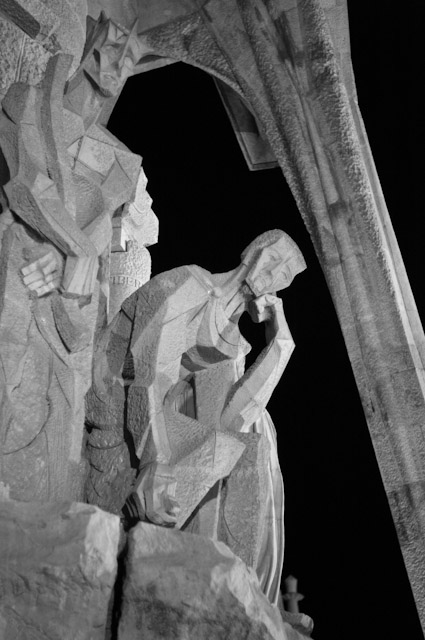 44_23
I had last visited 7 or 8 years ago, when the interior was one big construction zone. While the outside is still being worked on (the complete structure is now scheduled for completion in 2028, we were told), the interior is now finished and was consecrated by the Pope a couple of years ago. It is a very impressive place, modern and Gothic at the same time: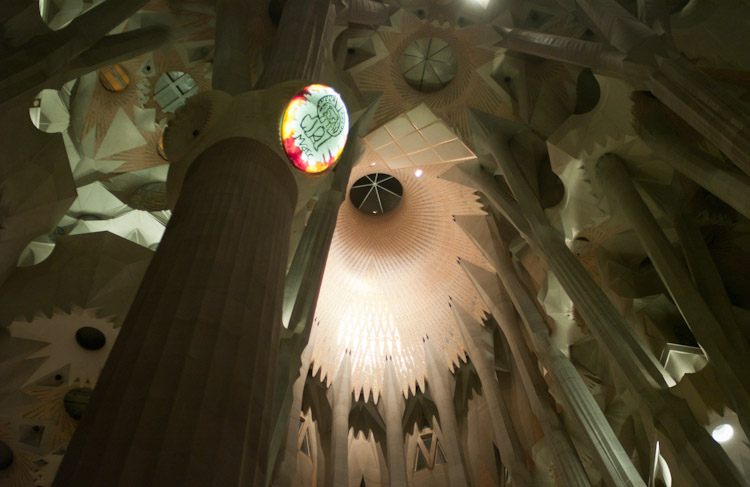 44_24
The altar, overall view: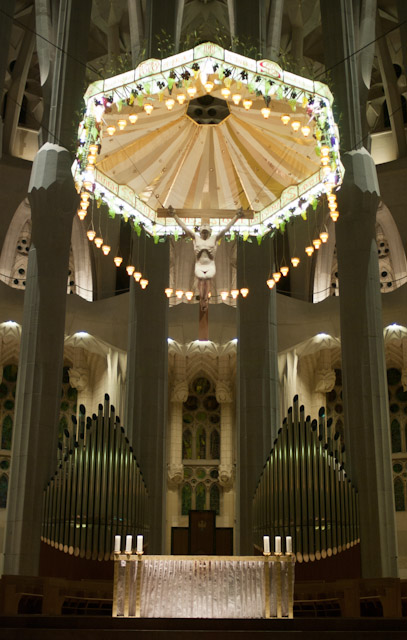 44_25
A closer view of the altar: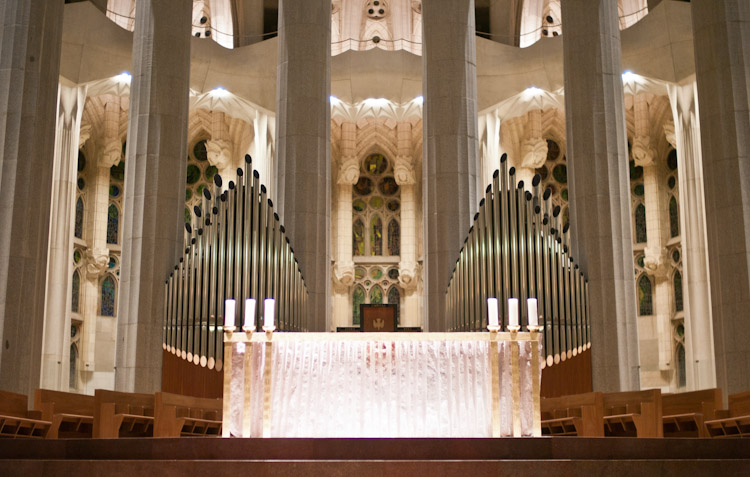 44_26
Jesus in the air:

44_27
A close-up view of the organ: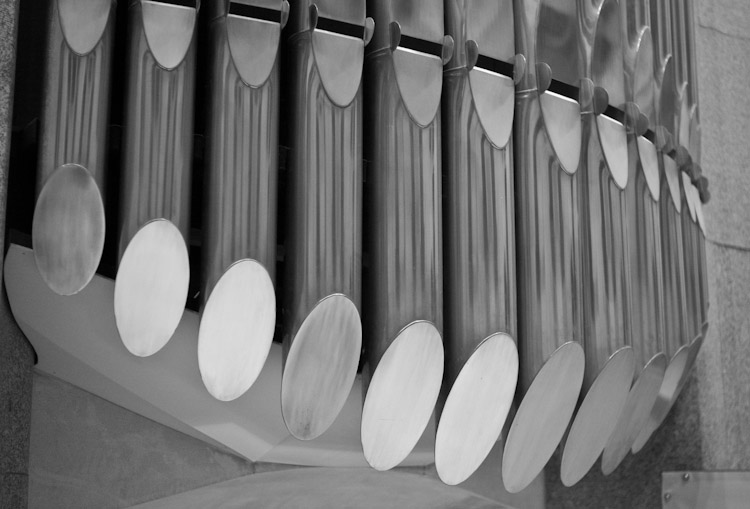 44_28
Everyone was looking at the ceiling in the huge church, trying to capture the grandeur as best they could: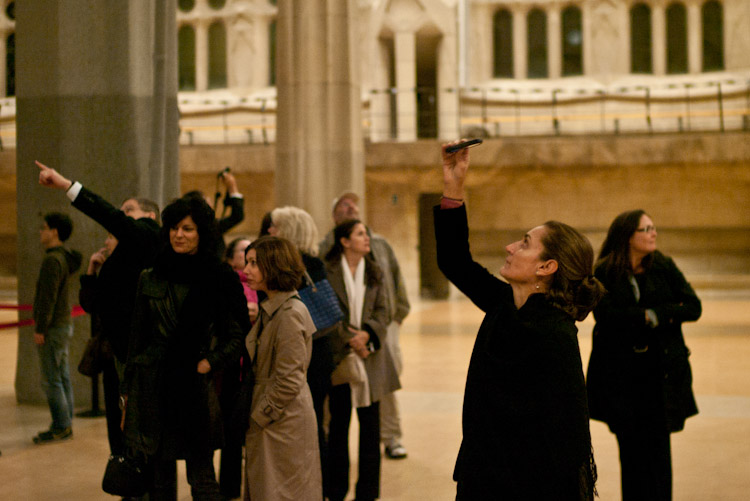 44_29
The outside is incredibly ornate and includes stained-glass windows:

44_30
Dinner that evening was at another well-known restaurant, Can Trevi Nou, a converted 18th century country house, surprisingly close to the centre of Barcelona: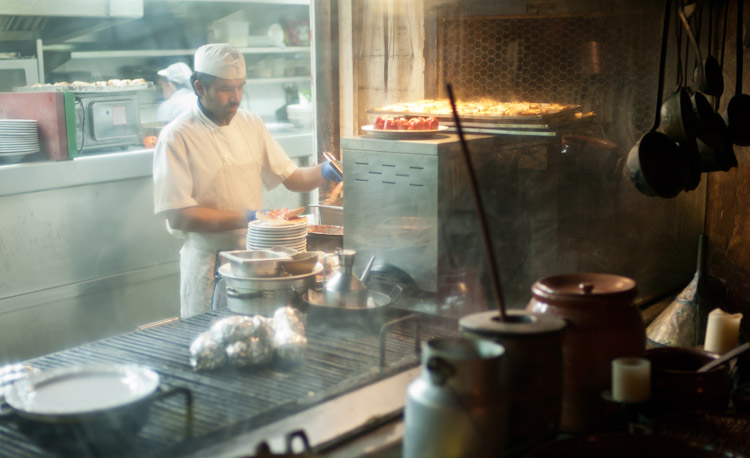 44_31
As is customary in Catalonia, dinner ended with the porrón. Some of our guests were surprisingly proficient at using it: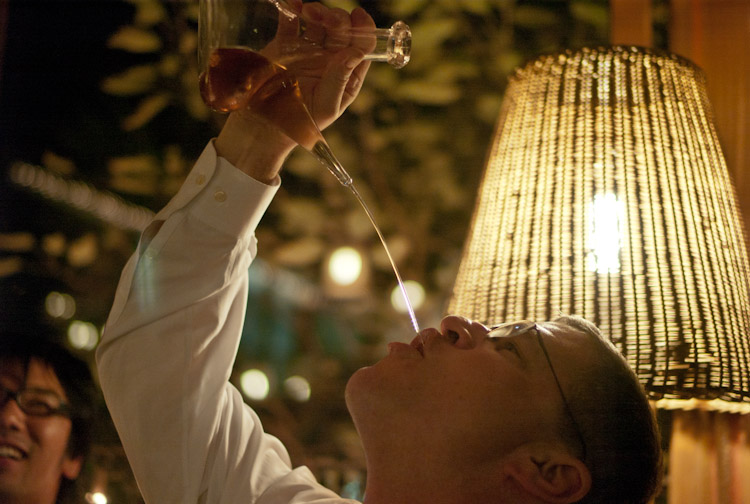 44_32
Thursday morning I had a flight to Copenhagen at noon, so there was time to have a coffee with my friend Lluis at Café Zurich: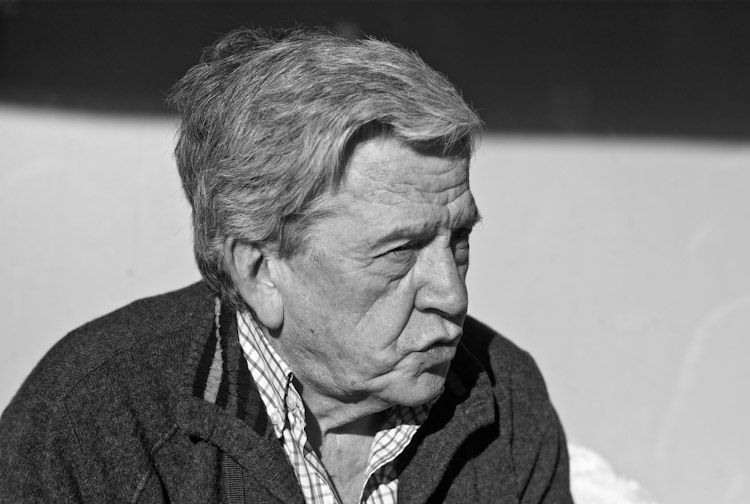 44_33
I also met Lluis's friend and collaborator Mariela for the first time, a truly delightful lady (I also met Philippe and his wife Alice on this occasion, but the pictures I took of them are not of PAW standard, sadly):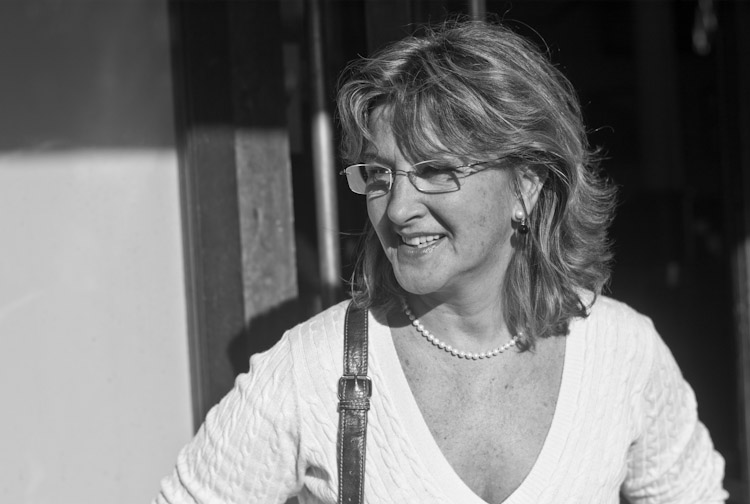 44_34
Once in Copenhagen, I went to the cemetery straight from the airport to visit my father's grave, and in the evening to my friend Beata's apartment. Here is her husband Ricardo playing chess with their son Astor: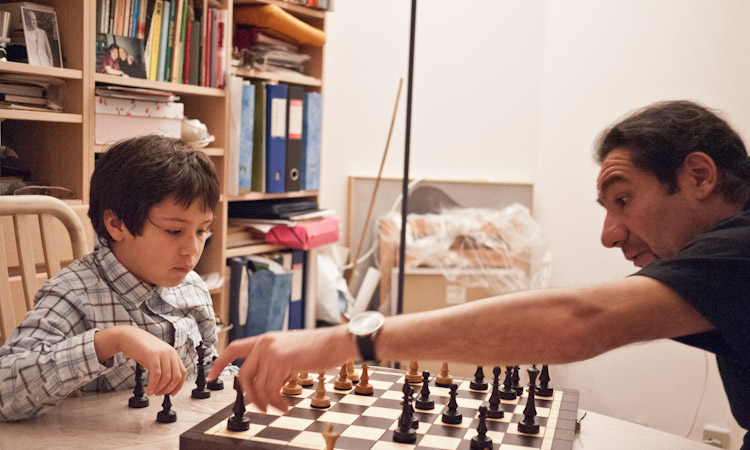 44_35
We have a tradition that when I come to visit, I take Astor and his sister Natalia to a nearby shop to buy them candy: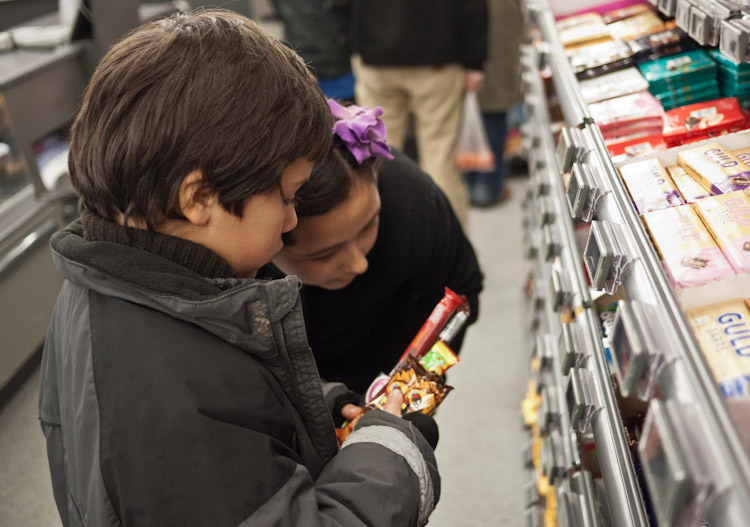 44_36
Friday morning I took a train to my hometown Aarhus. I had some time to kill outside Copenhagen's Central Station. This is the view of two very different hotels, the Astoria and the SAS hotel in the distance: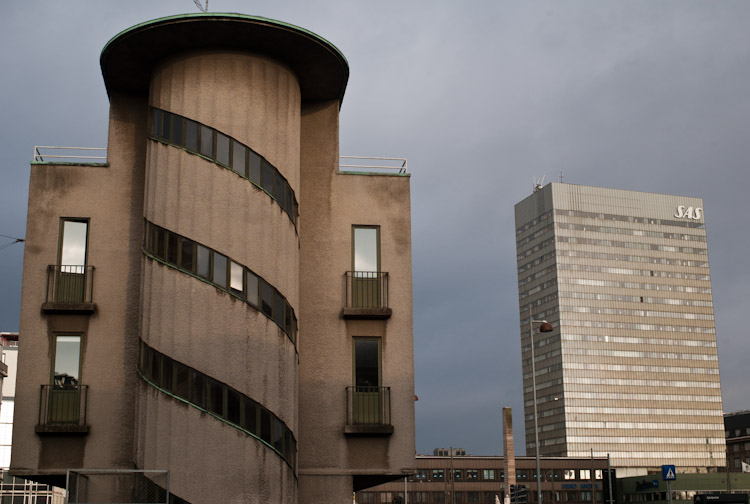 44_37
Bicycle parking outside the station. The signs announce that bikes will be labelled and removed if they have not been touched by a certain date. It is necessary to do this periodically, otherwise the parking would gradually fill up with abandoned bikes: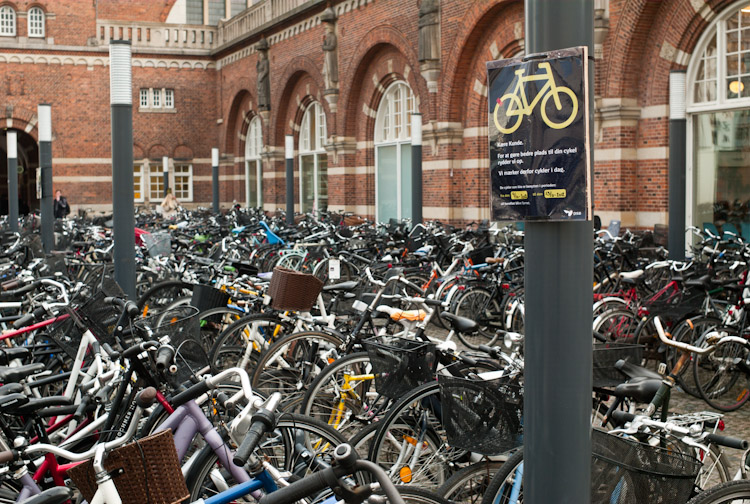 44_38
Part of the improved bicycle infrastructure, a free pump. These appear in more and more places in Denmark's bigger towns: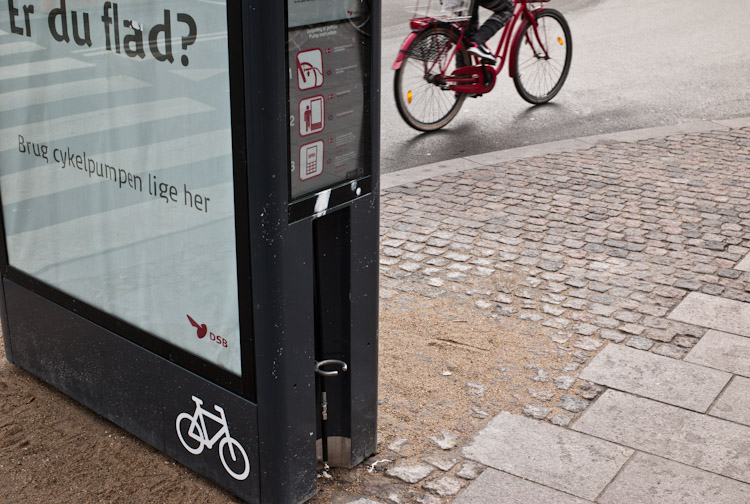 44_39
Staying with the bicycle theme, here is how my friend Lars in Aarhus had set up my bicycle in his apartment, ready for a two-day ride we were planning during the weekend: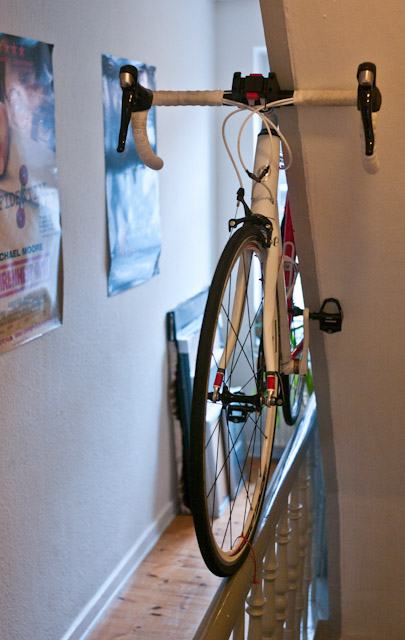 44_40
In the afternoon, we went to ARoS to see a big Munch exhibition. On the way, we stopped at a near coffee shop, run by some interesting people: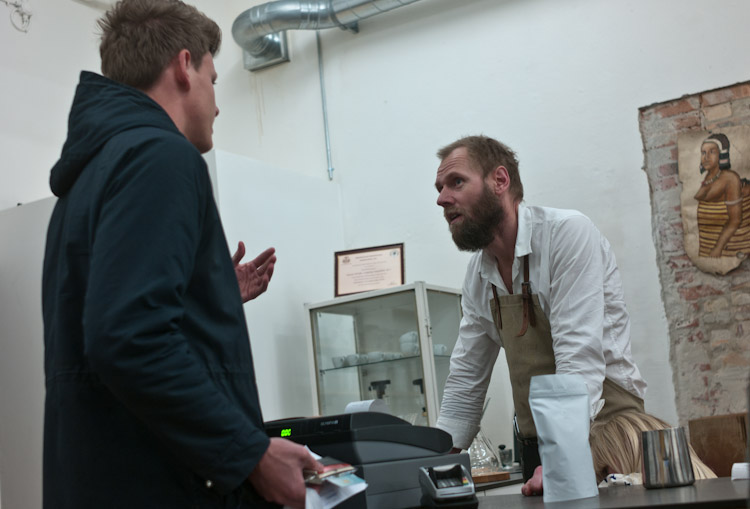 44_41
The coffee is excellent, inexpensive by Danish standards, and served with an artistic touch: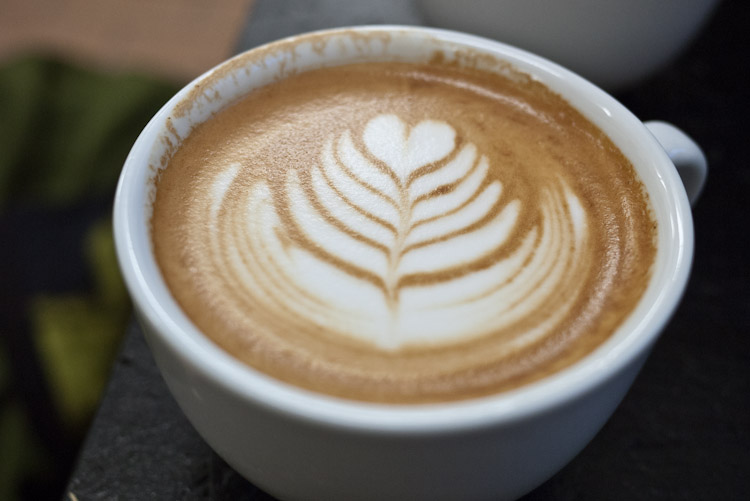 44_42
We arrived at ARoS around 4:30 p.m. It was already getting dark. This is what "rush hour" traffic in Aarhus looks like: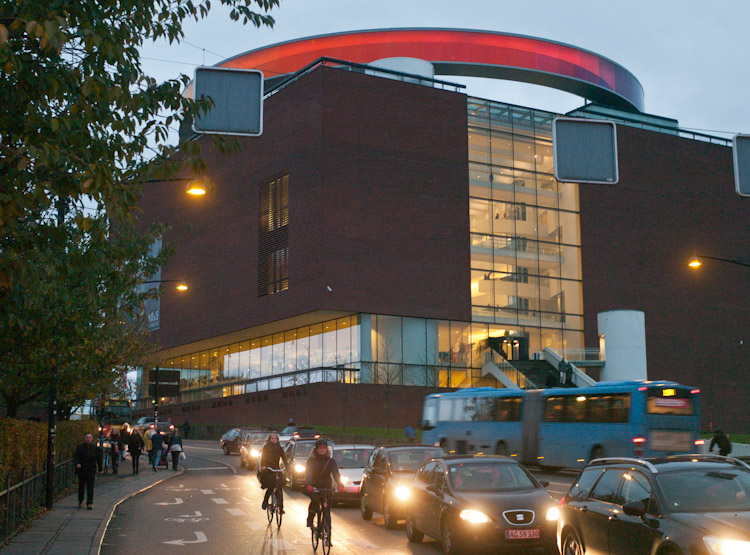 44_43
Your Rainbow Panorama on the roof of ARoS is particularly beautiful at dusk, with a view of Aarhus in the background: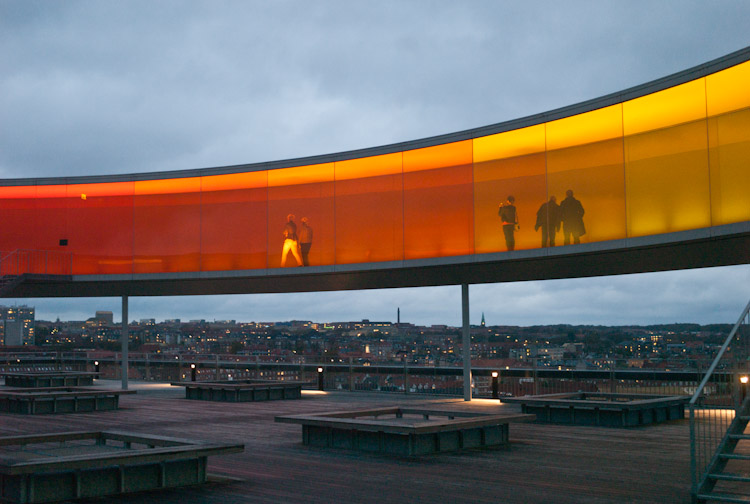 44_44
Your Rainbow Panorama yet again. I will never tire of looking at it: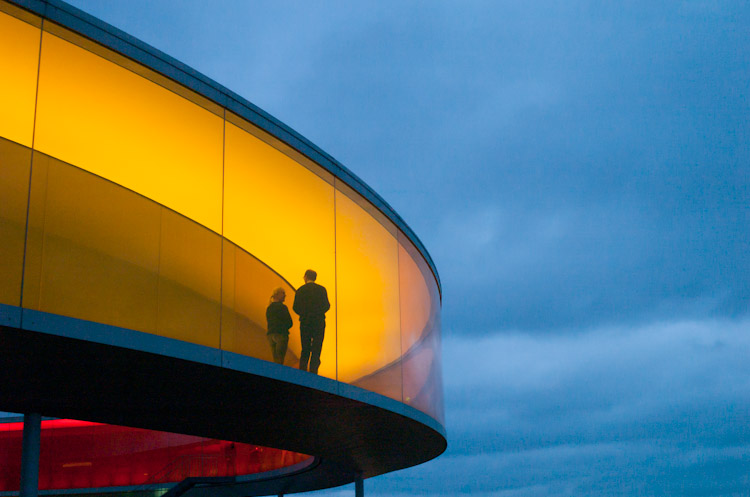 44_45
After the ARoS visit, we walked back to Lars's place, and he prepared our pre-ride dinner, a "meatza"–pizza where the dough has been replaced by lean ground beef: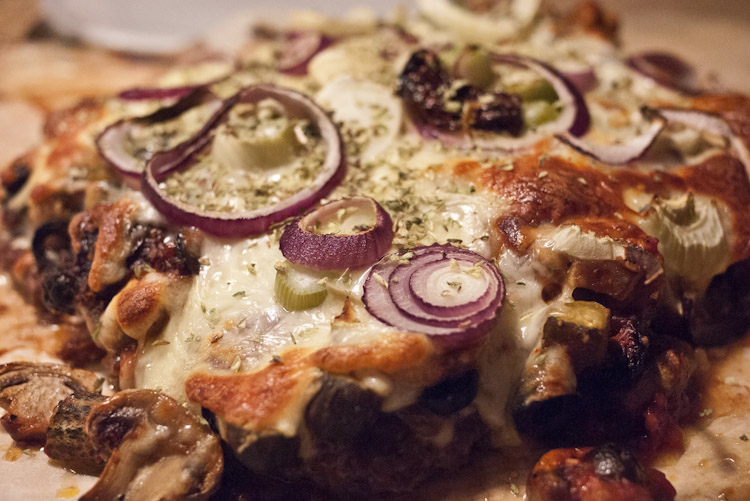 And thus ended a very active week.