A week at the office and at home, with some cycling of course, but also walking around the city and getting together with friends. And February 28th was the last Friday of February, so we had the customary drink at the office.
9_1
On Sunday, we walked to the nearby market to buy some fruit and veg: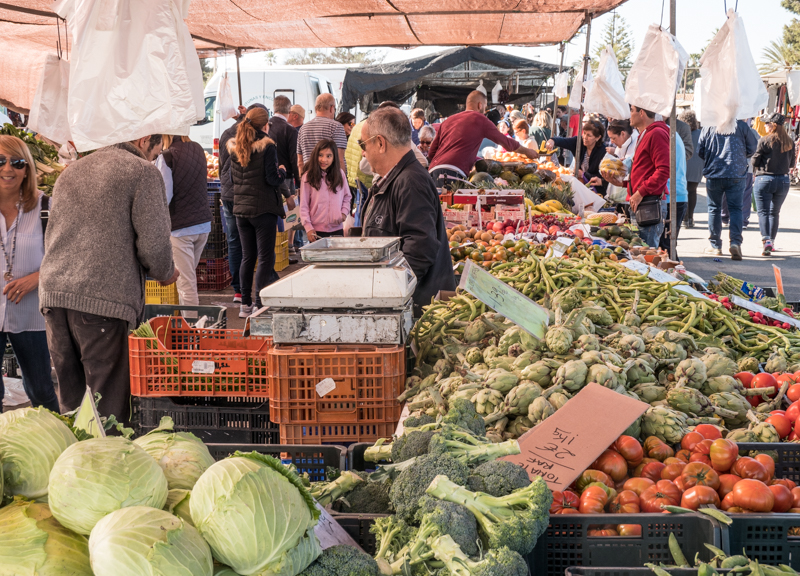 9_2
I always enjoy looking at (and photographing) the fruit and vegetables on offer. No plastic wrap here: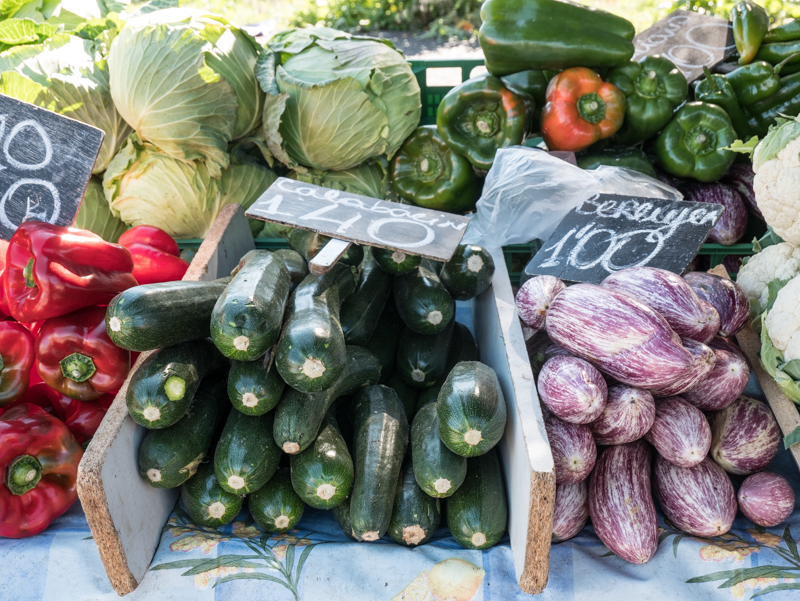 9_3
It is the season for oranges around here (just south of Alicante, mainly):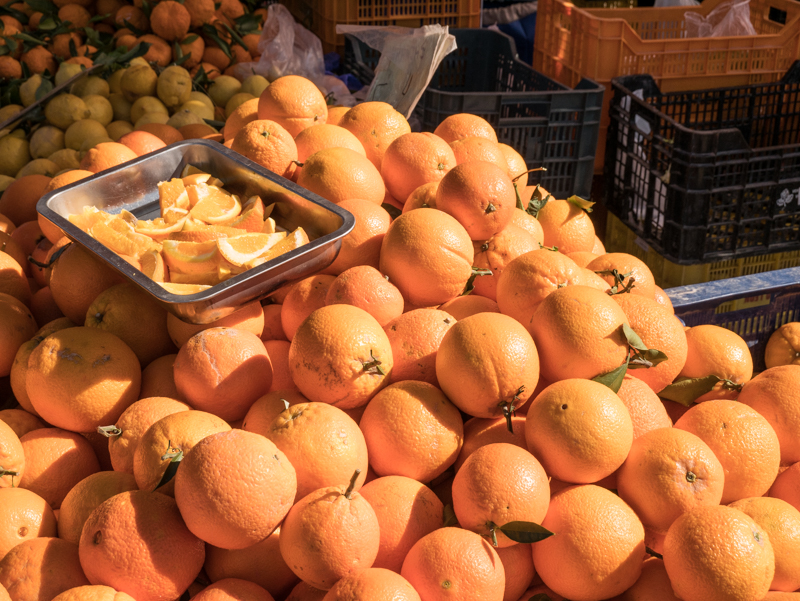 9_4
Monica made a friend: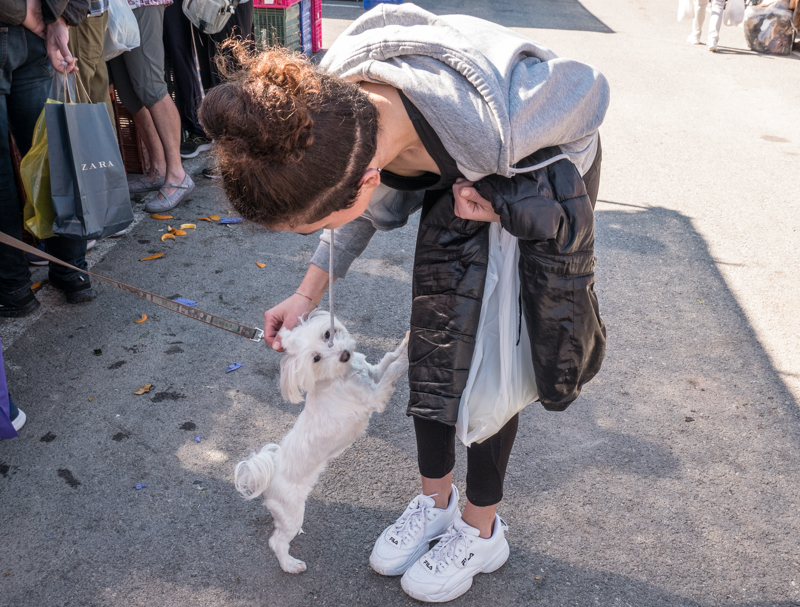 9_5
Monica certainly hit the doggie's sweet spot: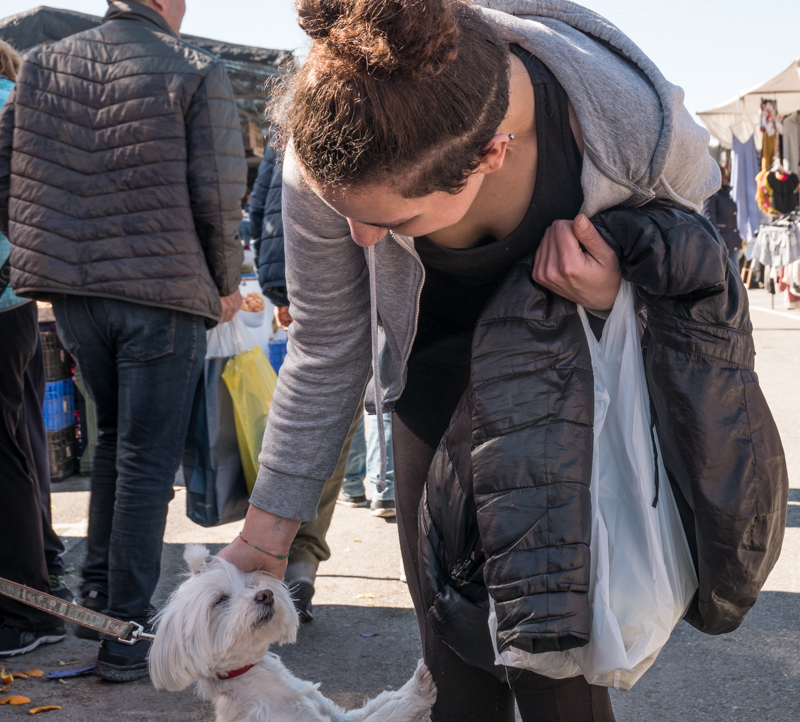 9_6
Clothes and greens: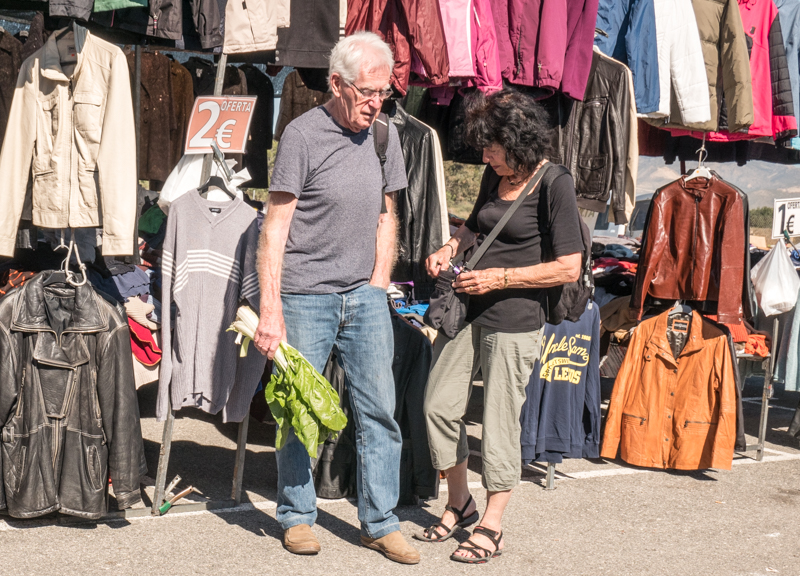 9_7
A fruit vendor demonstrates a pineapple-peeling (or rather, flesh-extracting) device to my wife: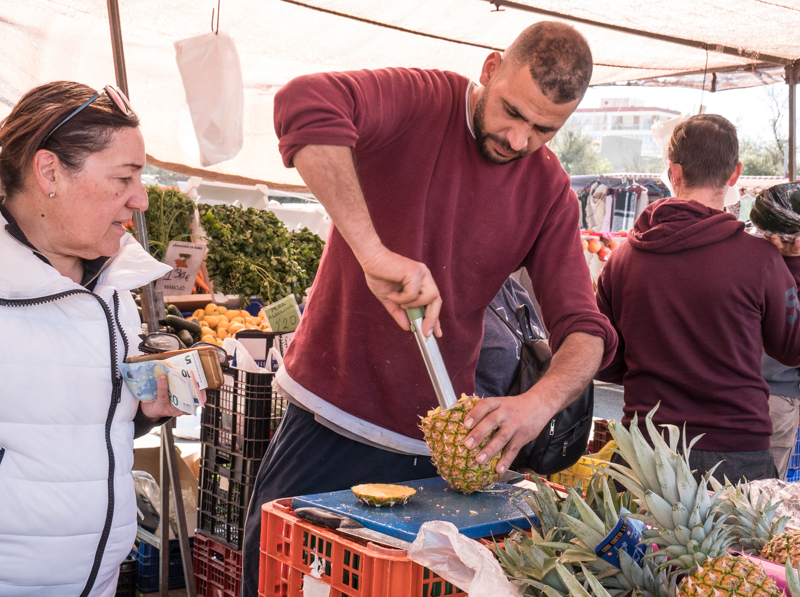 9_8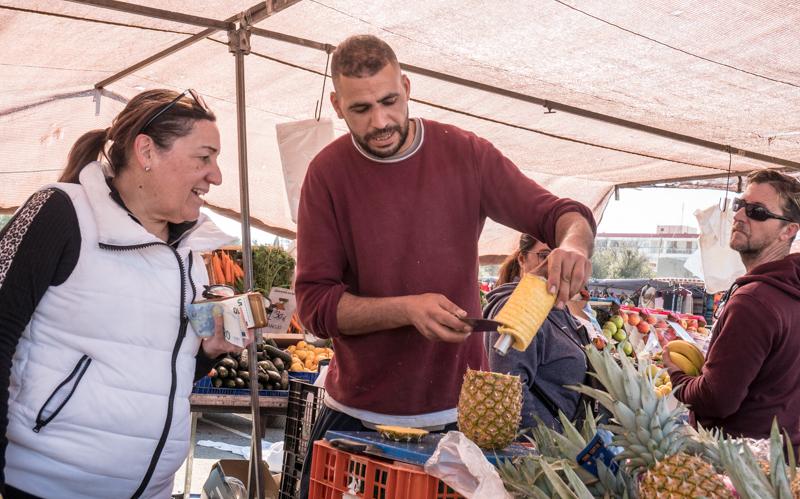 9_9
In the afternoon, we went for lunch at our friends Assumpta and Eliot. They lost their little dog Chlöe due to illness a couple of months ago. Now they have just acquired an adorable puppy from a shelter, just 2 months old: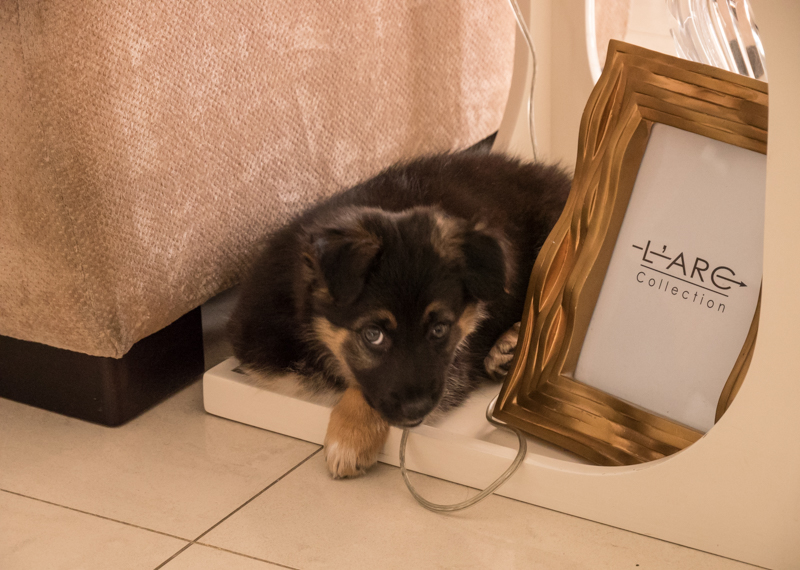 9_10
Eliot with the baby: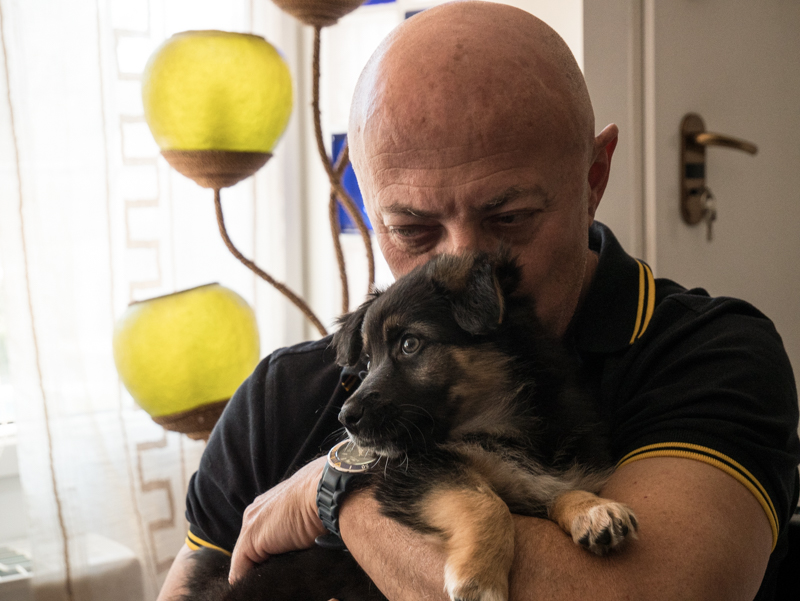 9_11
My daughter Monica was with us as well, and she of course went completely gaga playing with the puppy: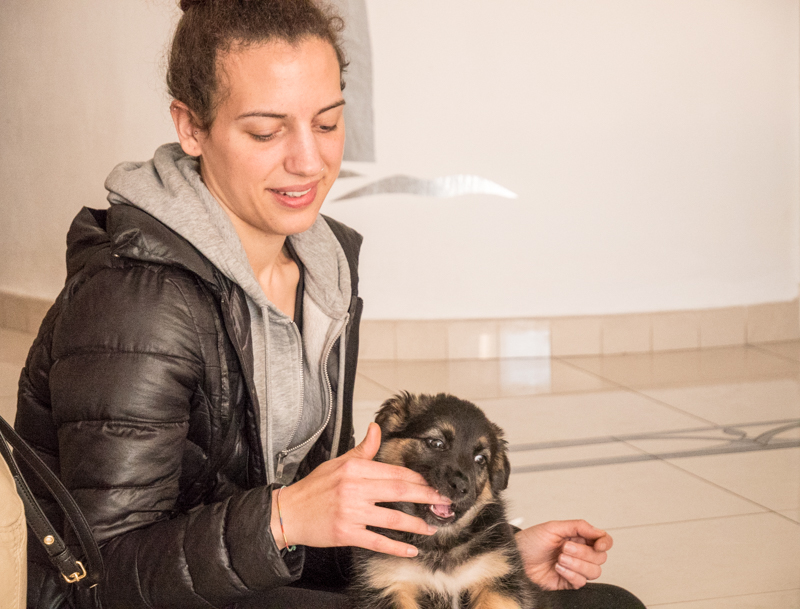 9_12
Eliot's son Lucas: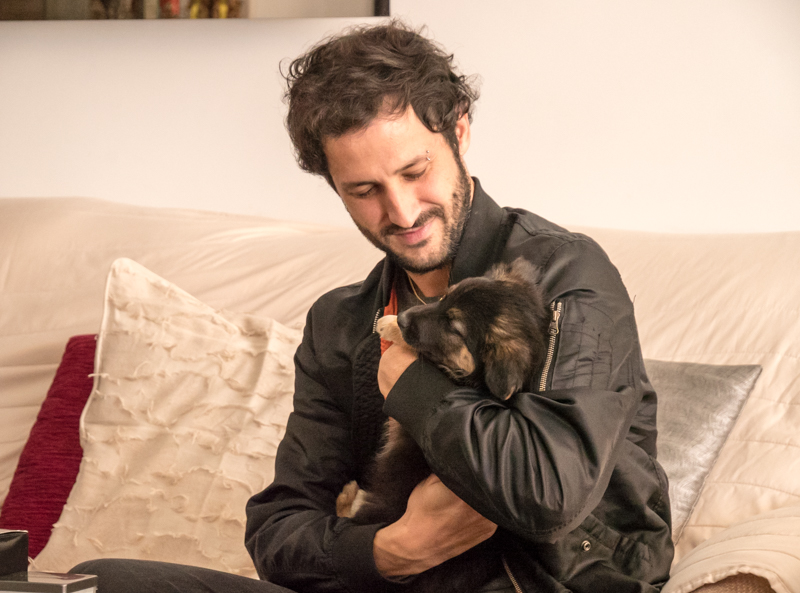 9_13
And Lucas's girlfriend. Everyone took turns with the adorable little furball: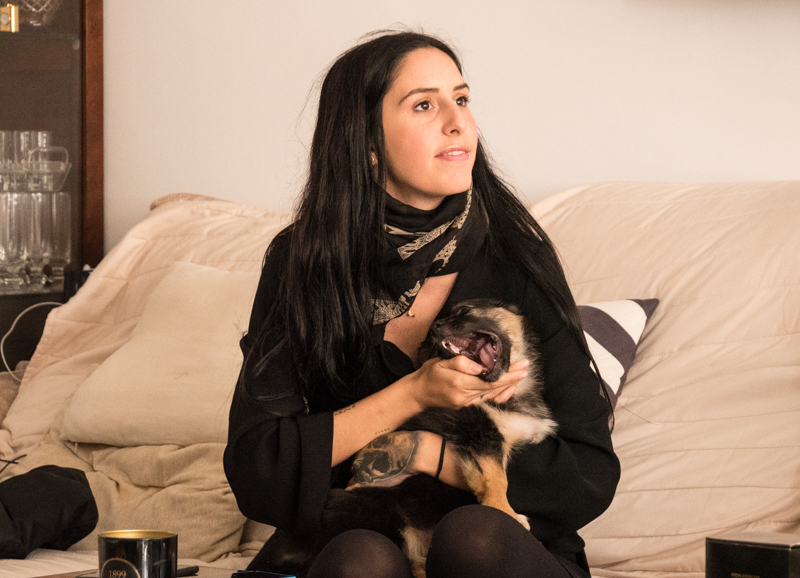 9_14
On Wednesday morning I drove to the beach in the centre of El Campello, about 4 km north of my house. I was up early anyway, and the light seemed particularly nice. This is the delta of Río Seco, usually dry, but not this morning, following heavy rains a few weeks ago:

9_15
Fishing at sunrise: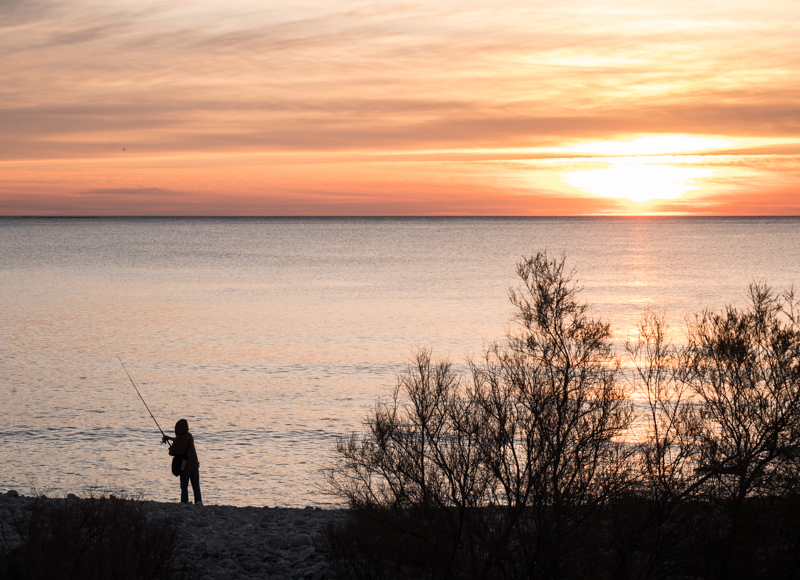 9_16
UFO cloud: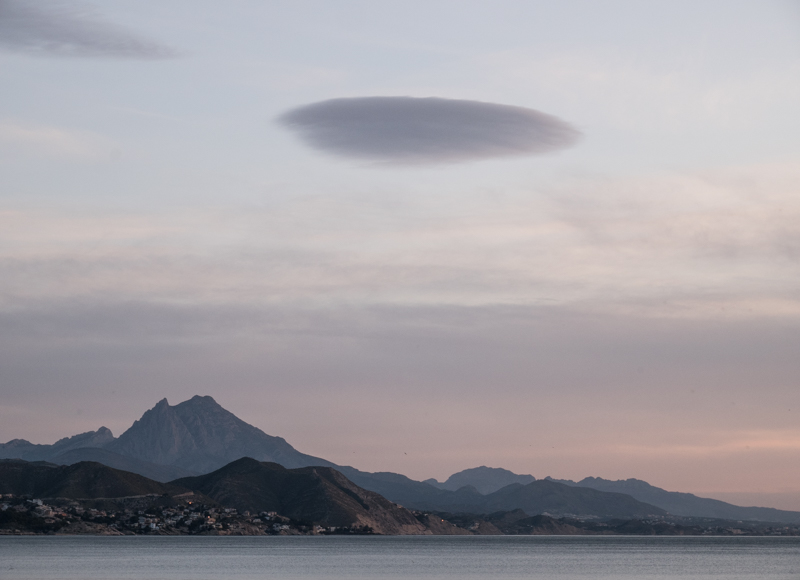 9_17
On Thursday, I had an errand in the city during the lunch break, and walked around Plaza Seneca a bit. This building used to be Alicante's main bus station, now it is an exhibition hall and the former bus parking is an urban park: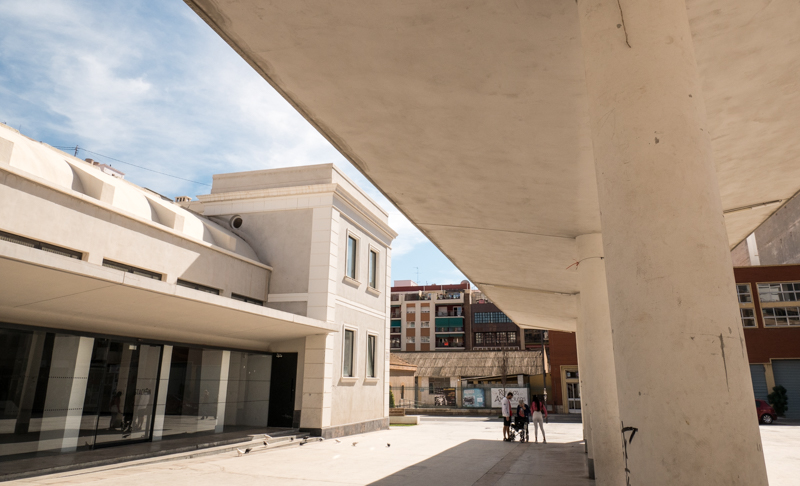 9_18
This man was writing in his notebook. I wondered if some great novel or poetry was in the works: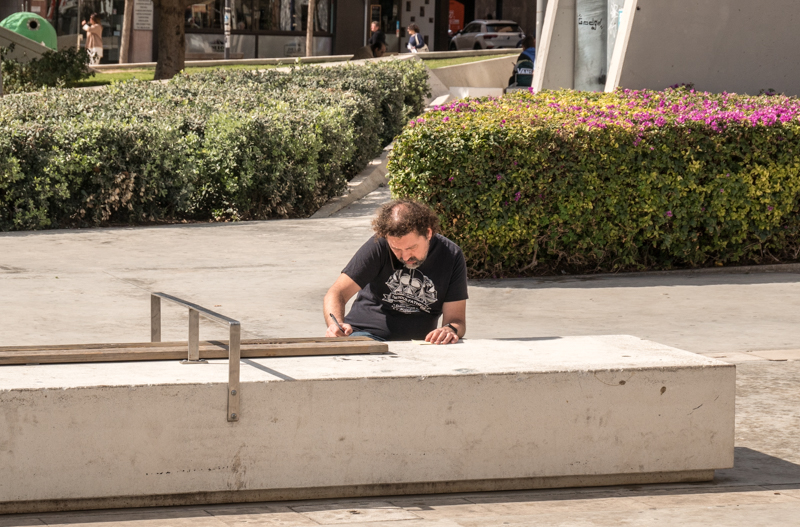 9_19
Funny graffiti/social media on a column: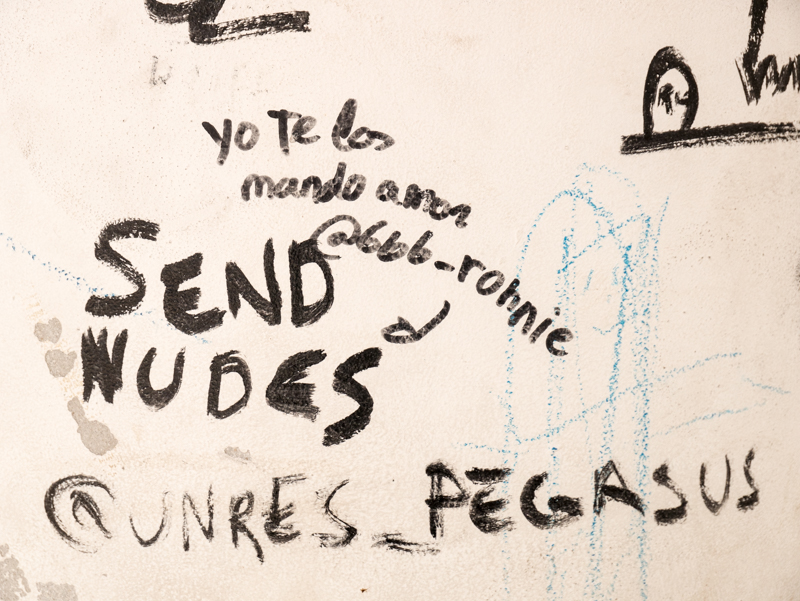 9_20
Then Friday arrived, and since it was the last Friday of February, the customary mid-day drink at the office took place. It was particularly well attended and well supplied this time, so there was no need to have lunch afterwards: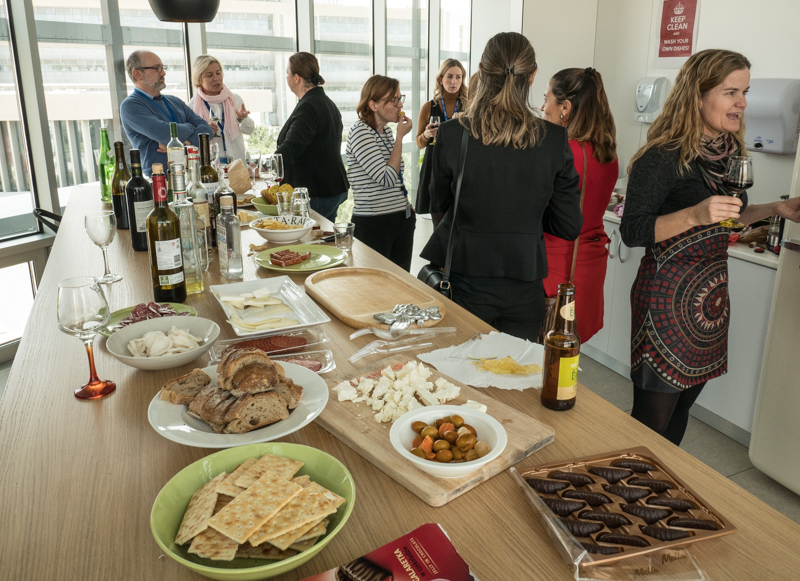 9_21
A drink spread reflecting the international nature of our office, and the many trips we make, both privately and professionally. From left to right, the bottles are from Japan, Poland, Denmark, France, Romania and Finland: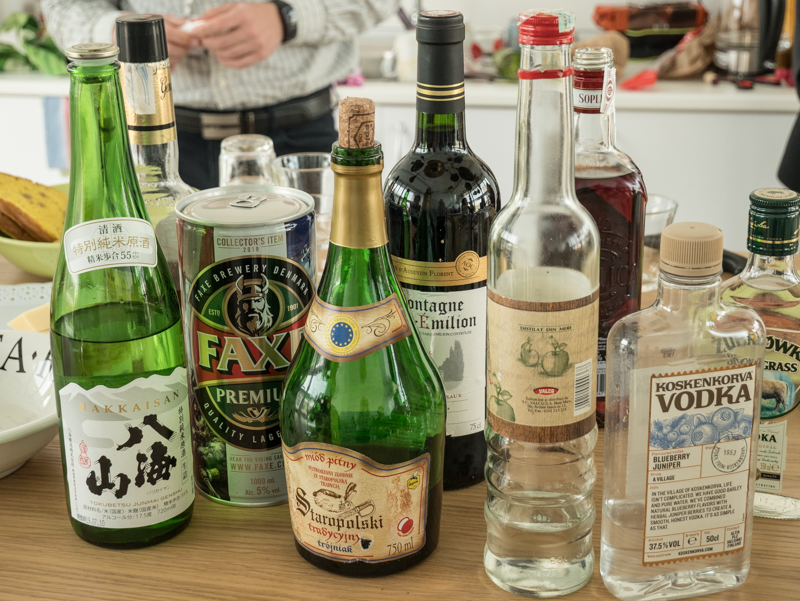 9_22
As usual, I pointed my camera at my co-workers. Here are Anne-Sophie, Franciska and María: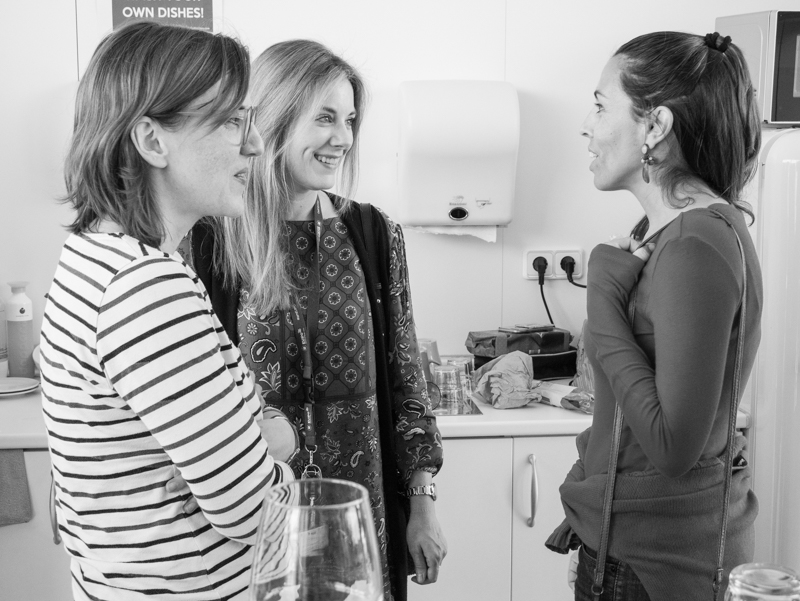 9_23
Francisco and Stephanie: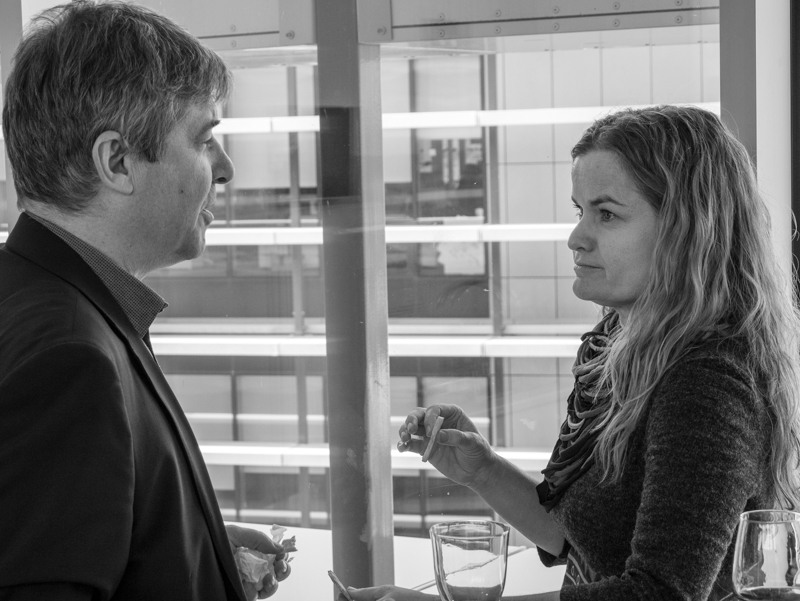 9_24
Charo and Anne-Sophie in apparently serious conversation, but with wine in hand: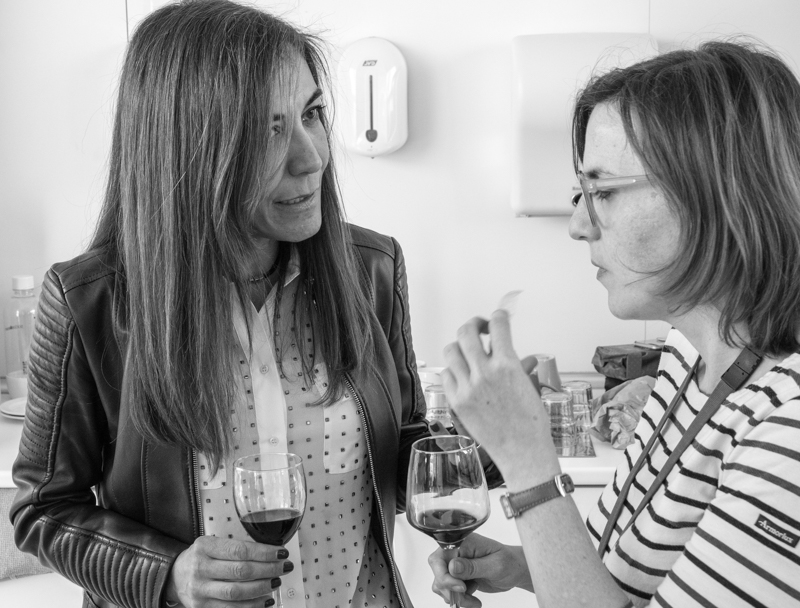 9_25
Juan brought a typical cake from the region of Murcia, similar to the panettone, and is very concentrated cutting it up: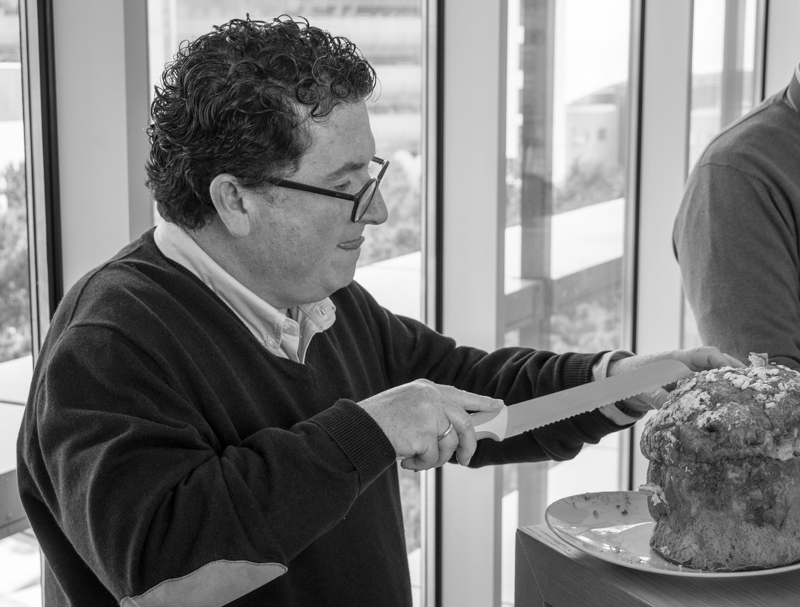 9_26
Evangelia with one of our trainees: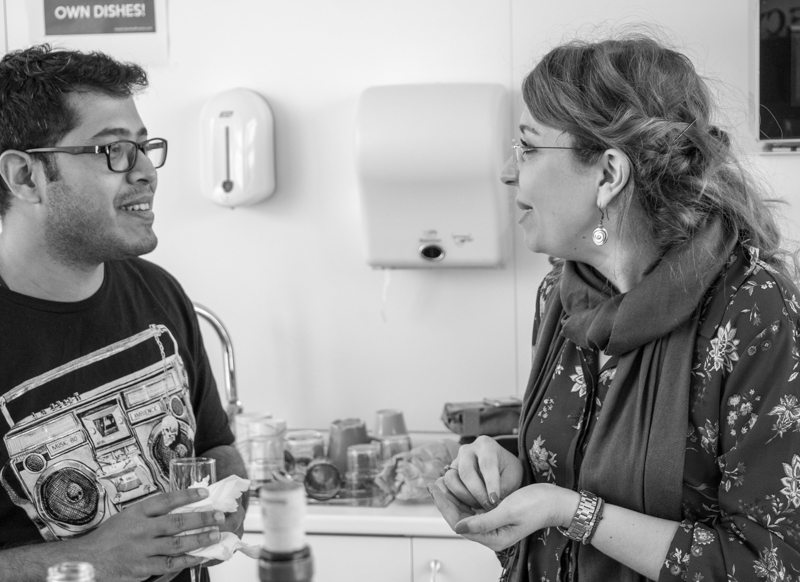 9_27
More conversation: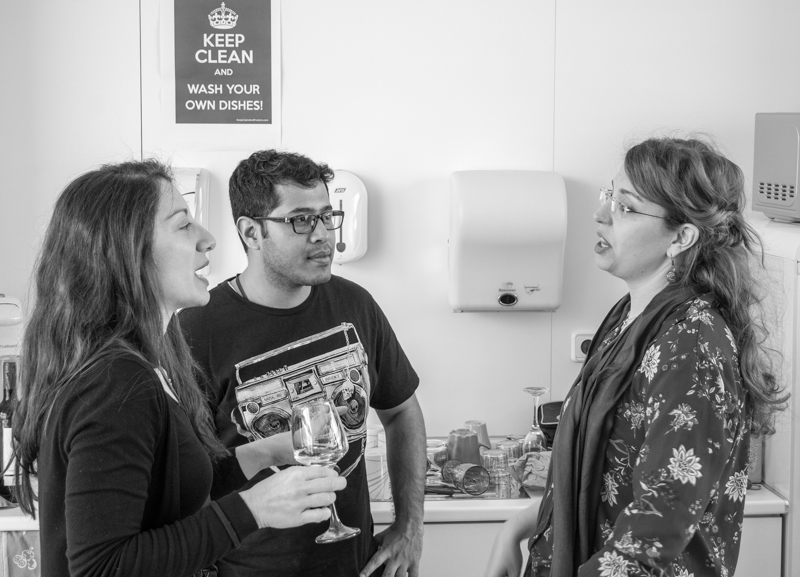 9_28
On Saturday, I took a ride on my mountainbike, on the Vía Verde del Maigmó. To get to the starting point, I cycle past the University of Alicante campus. I noticed a new piece of graffiti, calling for more Marx & Engels and fewer social media influencers: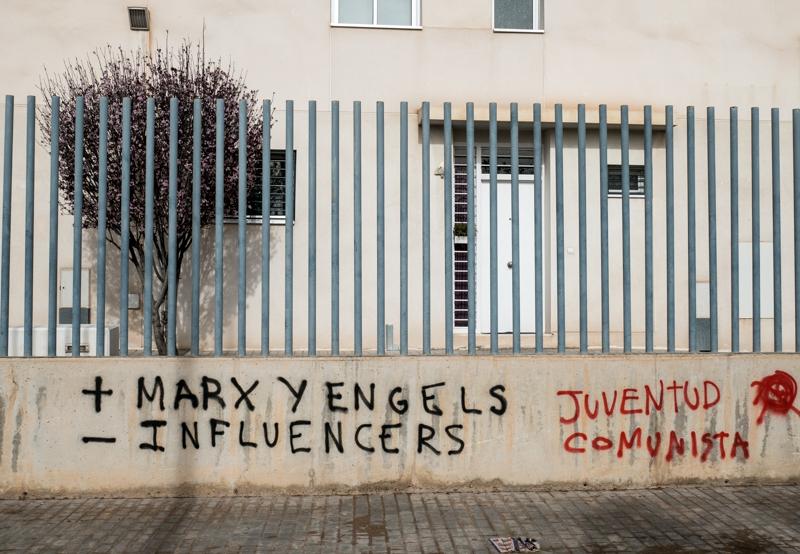 9_29
The last few km to the start of the trail (it is a total of 25 km from my house) are on a field path with nice views of almond trees and the mountains: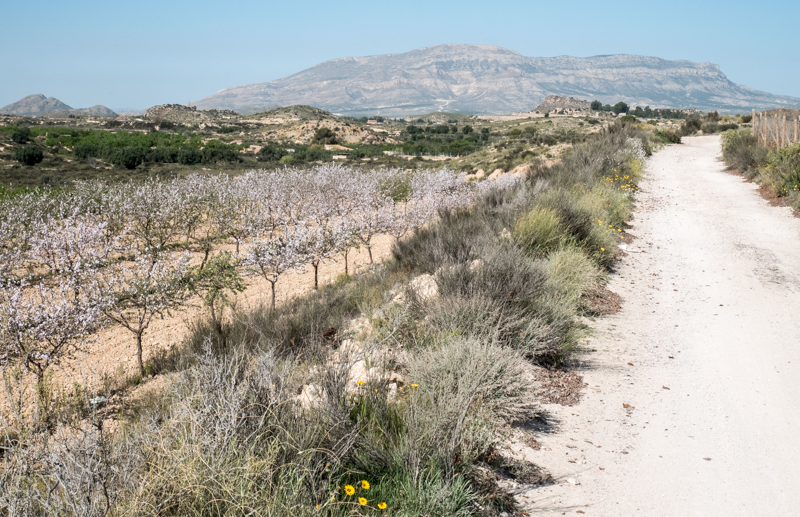 9_30
On the Vía Verde itself, I stopped to photograph what was once a railroad overpass; some road cyclists were passing above: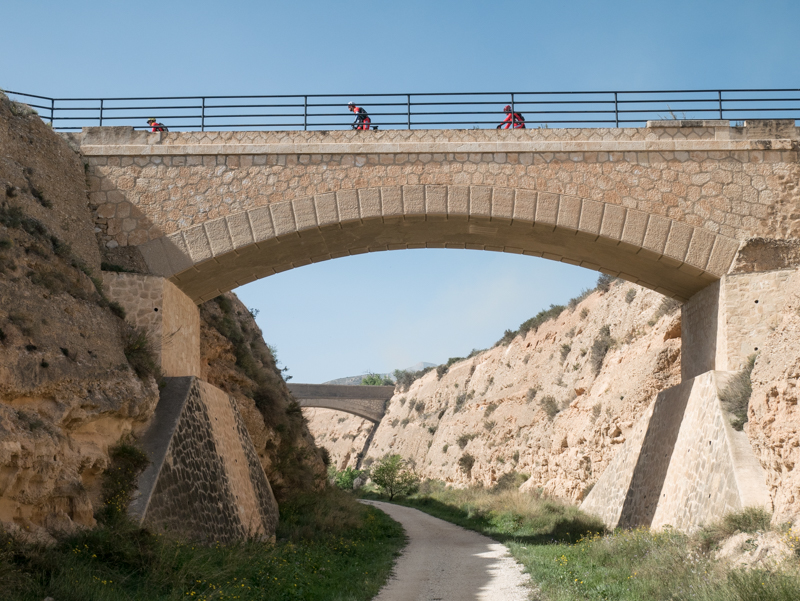 9_31
Naked vineyards; not much life in evidence here, but this is part of the natural cycle: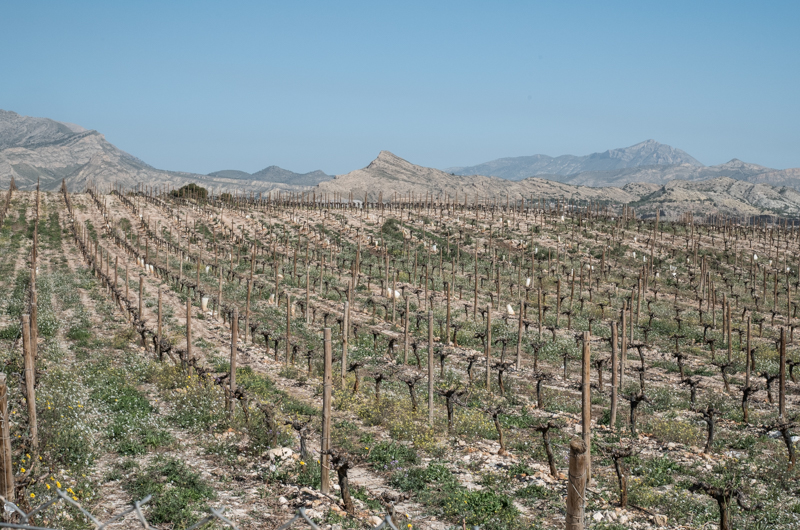 9_32
But the almond trees are in bloom: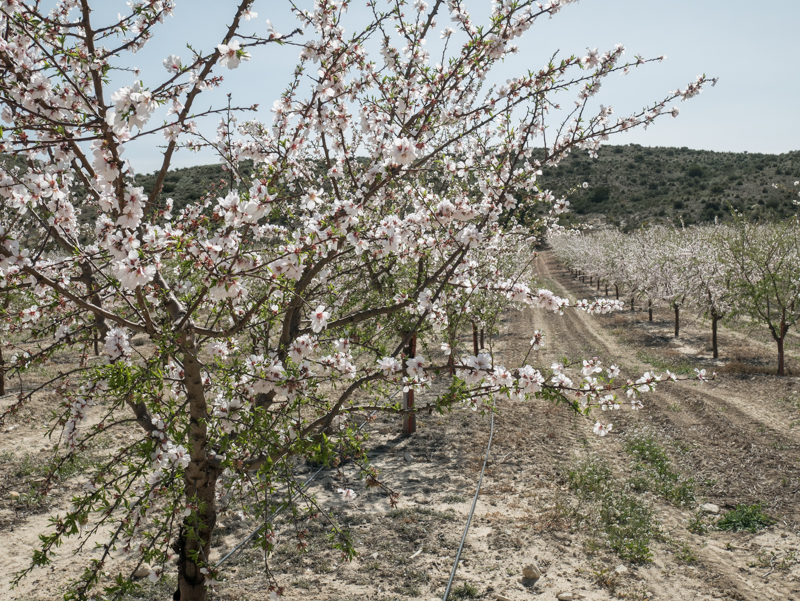 And that was the last photo of the ride. I had miscalculated my food and water requirements, and was frankly knackered when I came home. 72 km on a mountainbike is harder than 100 km on a regular road bike, and I felt it.