The pictures this week are partly from my cycling in the mountains and partly from my daily goings-on in Alicante. A common theme is light and clouds. In the summer the sky is blue and boring; in the winter there are clouds and more interesting effects. At the end of the week my daughter came to visit from Cardiff.
7_1
Last week I showed some abandoned construction projects. This week I continue the abandonment theme. On the way to the Puerto de la Carrasqueta mountain pass there is an abandoned petrol station, and during my last bike ride up there I stopped to explore it photographically: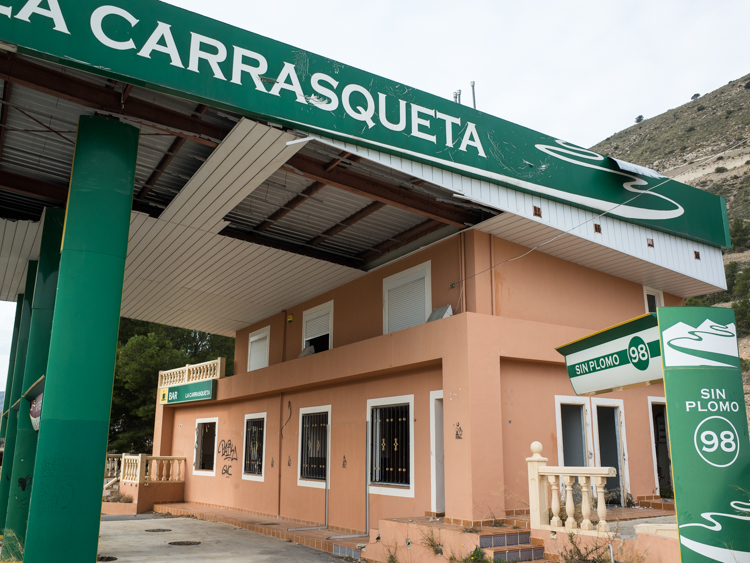 7_2
Pumps: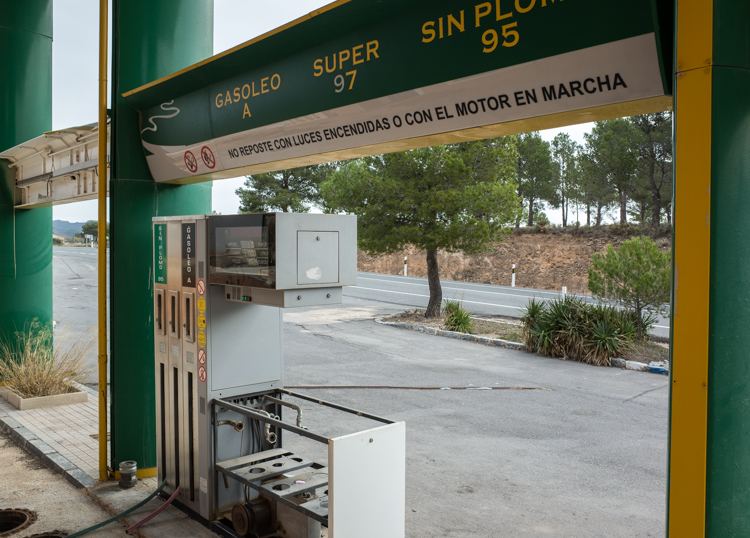 7_3
Window: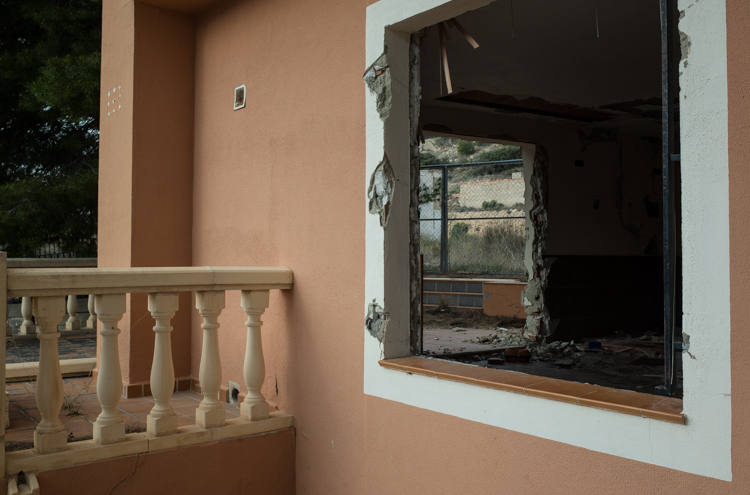 7_4
Interior: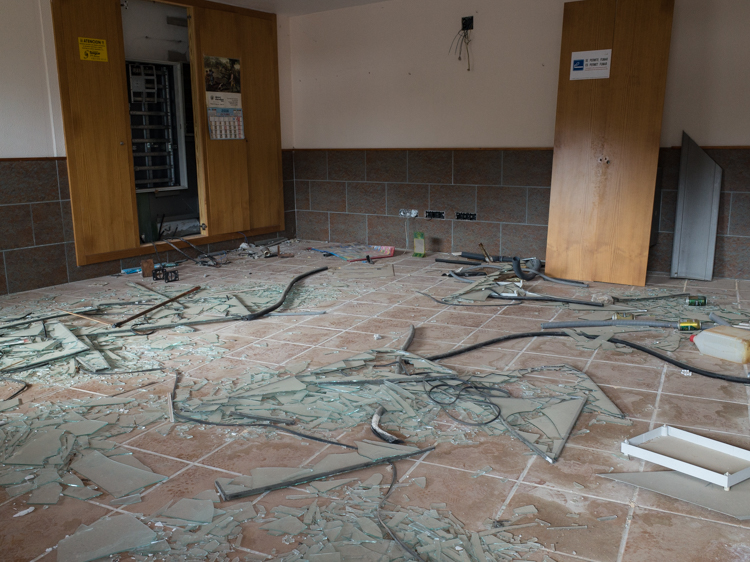 7_5
The toilets: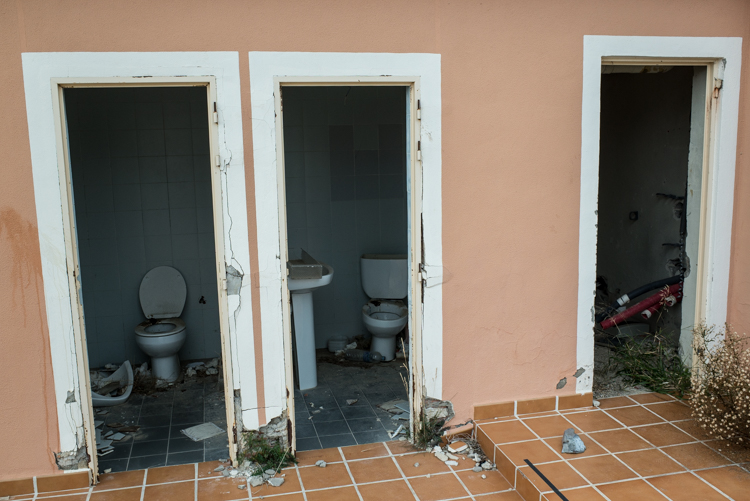 7_6
The wall: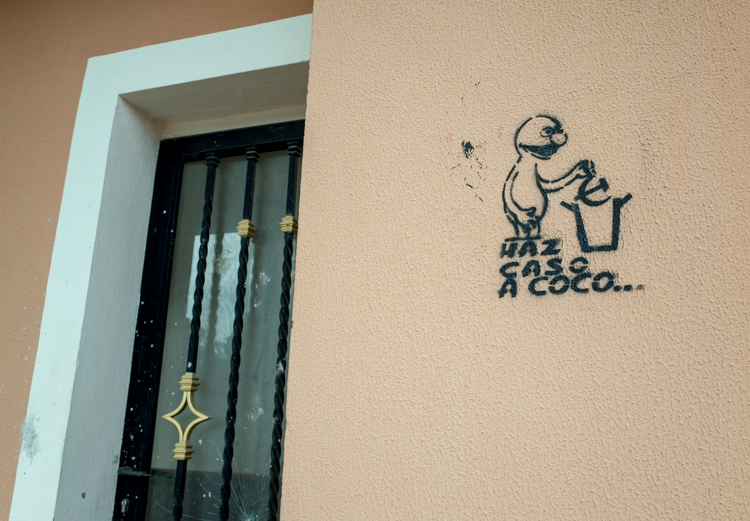 7_7
Door: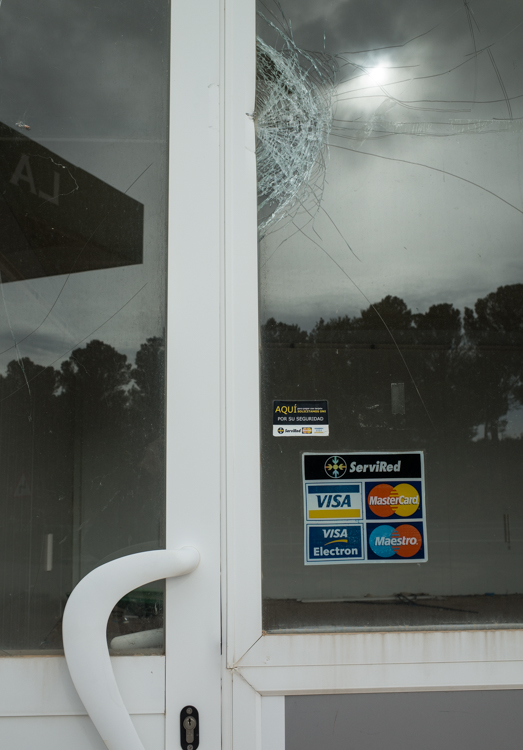 7_8
Another cycling picture, this time from a convenience store near Elche where I usually stop for a drink: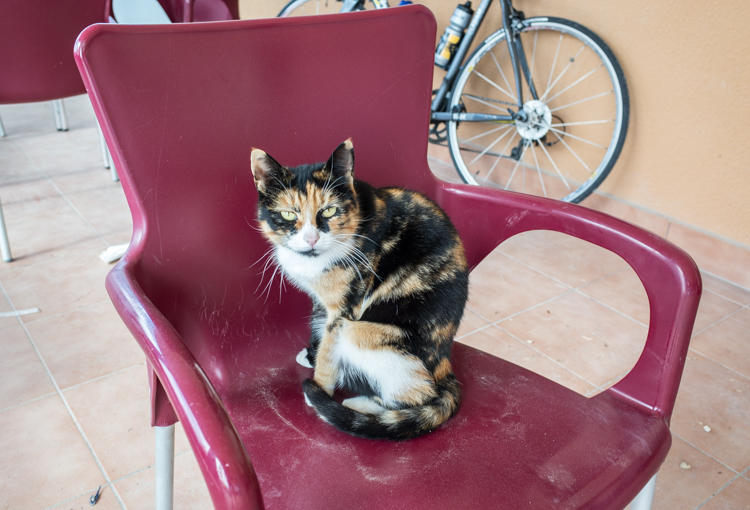 The next several images are all about light and clouds.
7_9
A windy day on Playa Muchavista: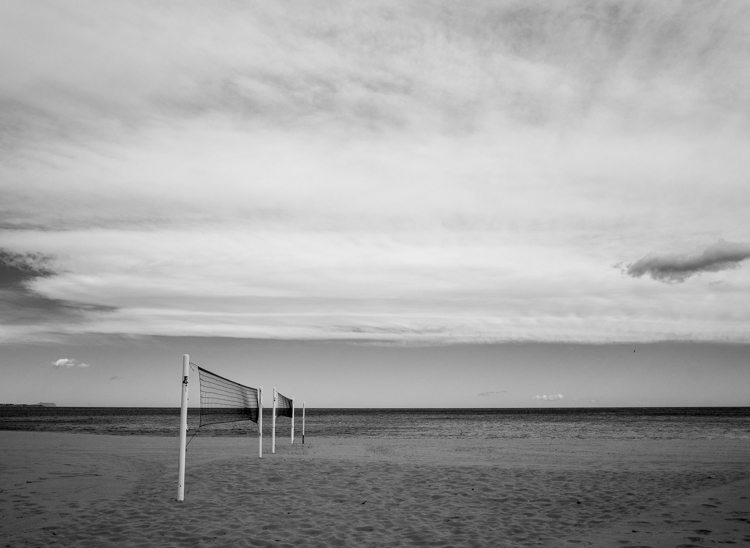 7_10
View of the mountains from Playa Muchavista: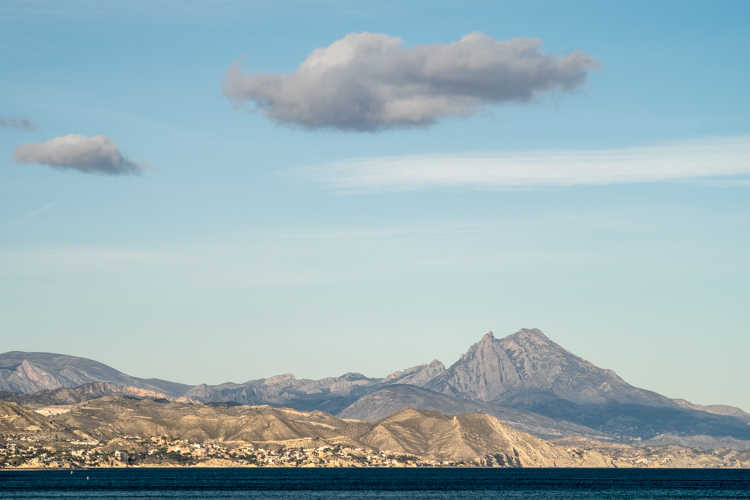 7_11
Cloudy sun, Playa Muchavista: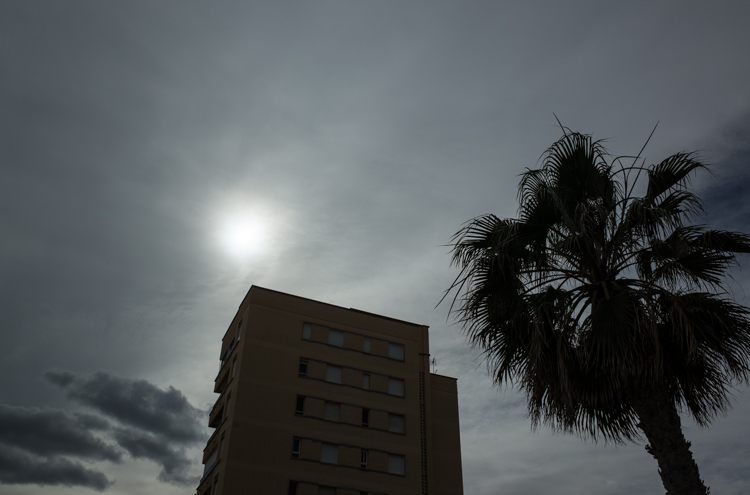 7_12
Cabo de las Huertas, illuminated by the setting sun on my way home from work: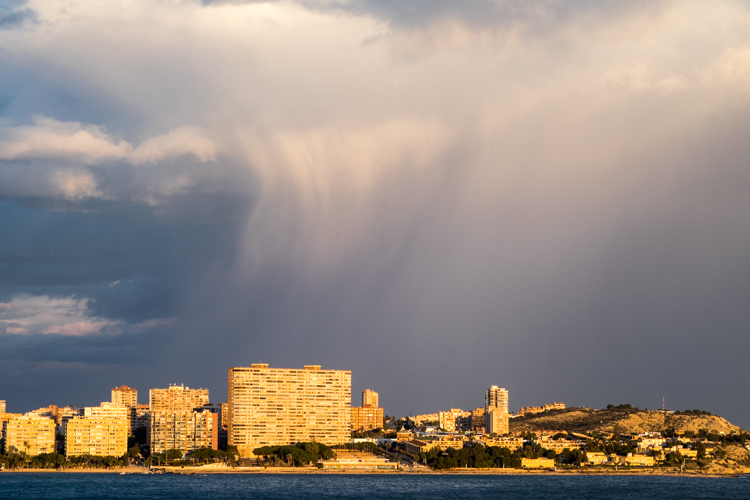 7_13
Same scene in monochrome: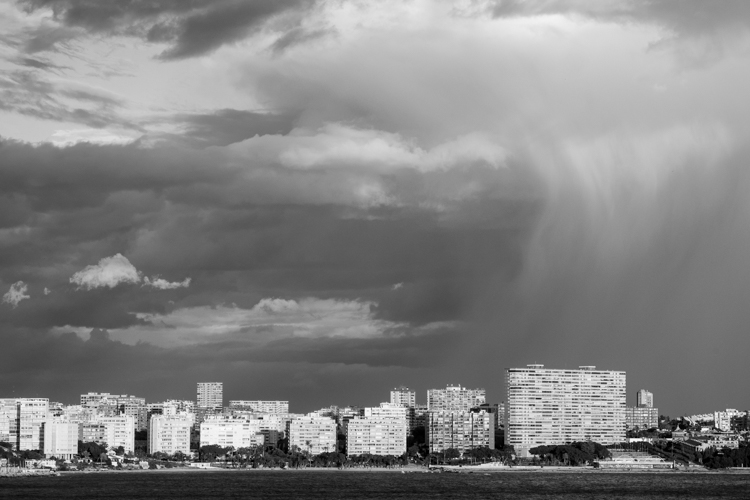 7_14
Looking the other way, towards Alicante, from the same spot: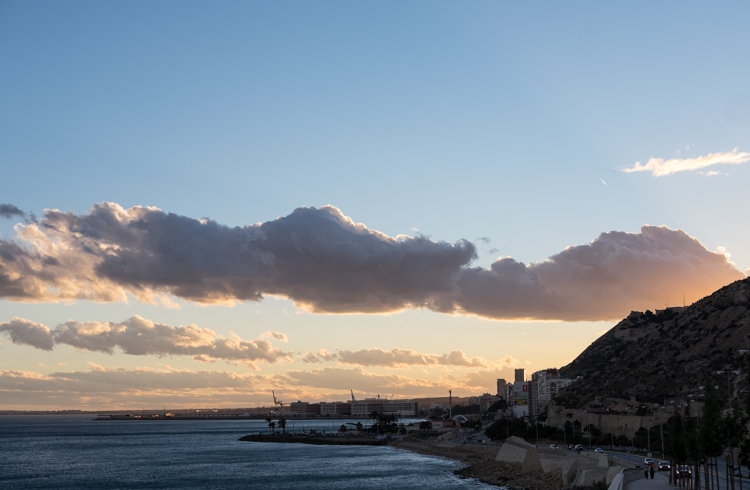 7_15
This is a view of the street where I live, looking north as I walk Cheeta in the morning: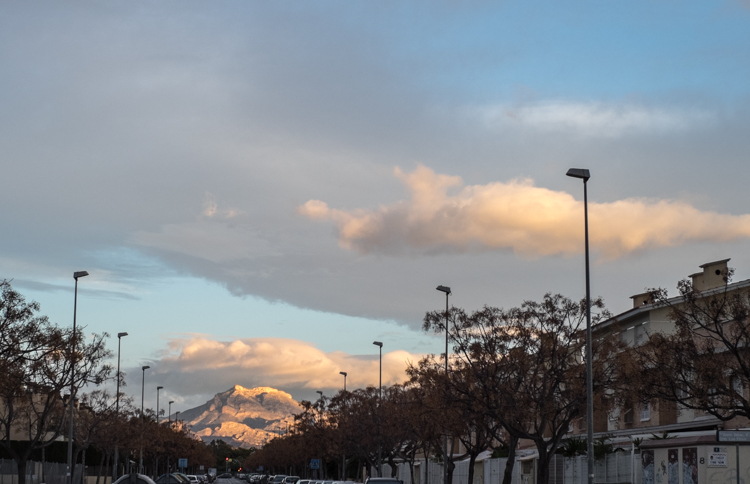 7_16
Winter sunrise in my neighbourhood:

7_17
Another winter sunrise in more or less the same spot: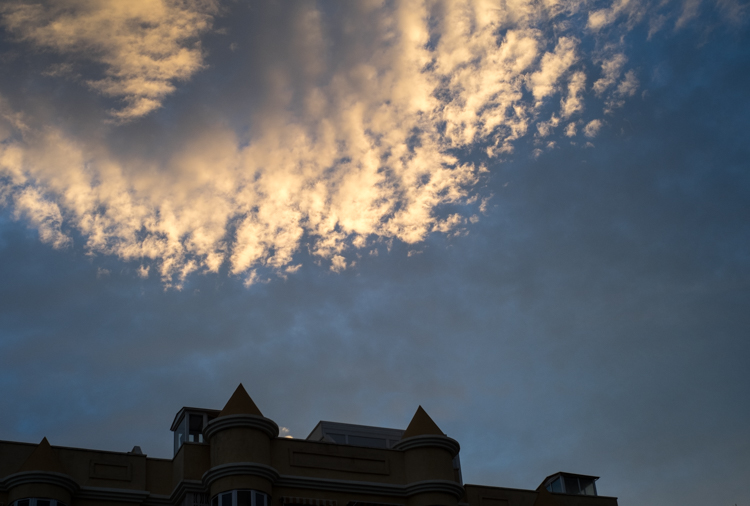 7_18
This week I "discovered" a new great watering hole, just a few km from my house, the Eden Bar in El Campello. Good beer selection and four TVs showing sports. The man here is watching Six Nations rugby: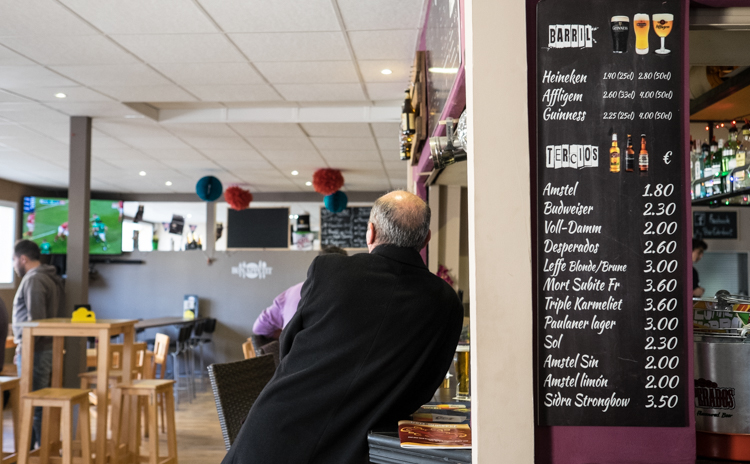 7_19
And these people are watching the Chelsea vs. Manchester United Premier League match, which was also my reason for going to the bar: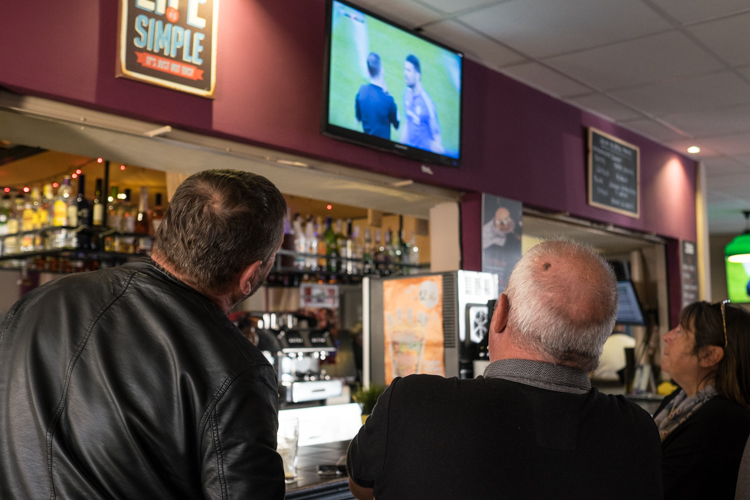 7_20
Continuing with the Six Nations theme, here are two colleagues toasting during an impromptu celebration at the office. Ruth is Irish and Chris is Welsh: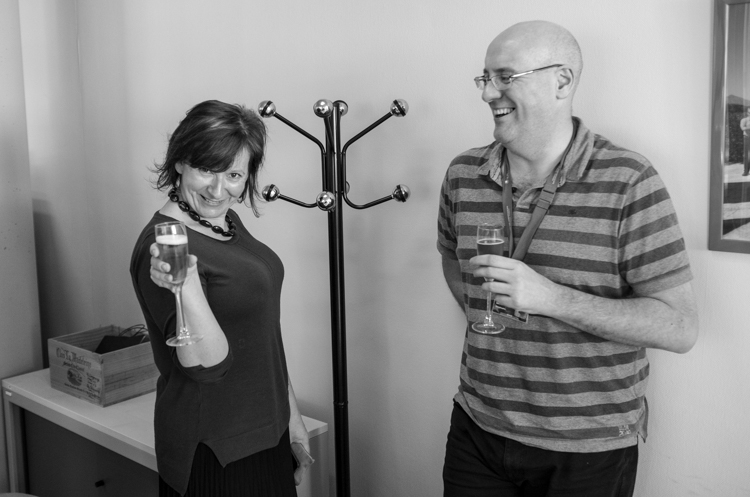 7_21
On Friday, mid-morning, I found myself in the arrivals lounge of Alicante airport. Monica was coming home from Cardiff for the weekend:

7_22
I took my little girl for lunch in the city: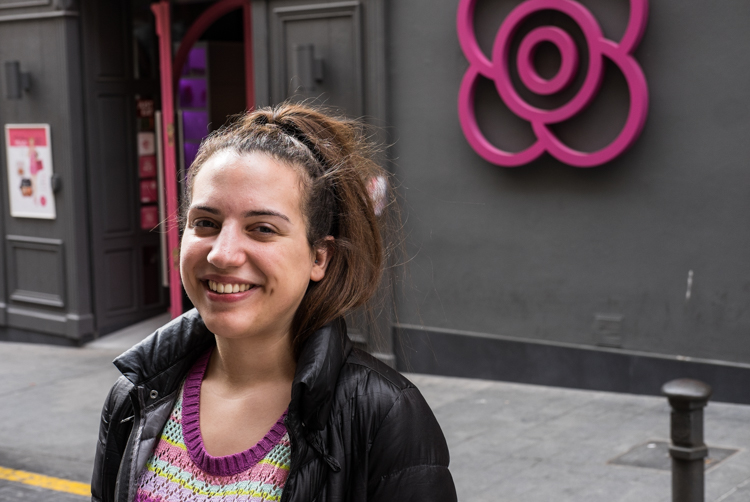 7_23
And a bit later, reunion at home: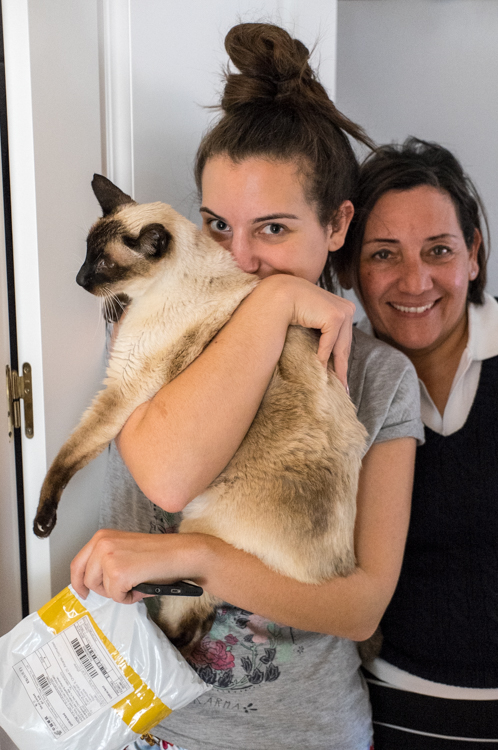 7_24
Taco is very much Monica's cat. Of course he loves us all, but he loves her just a bit more, I think: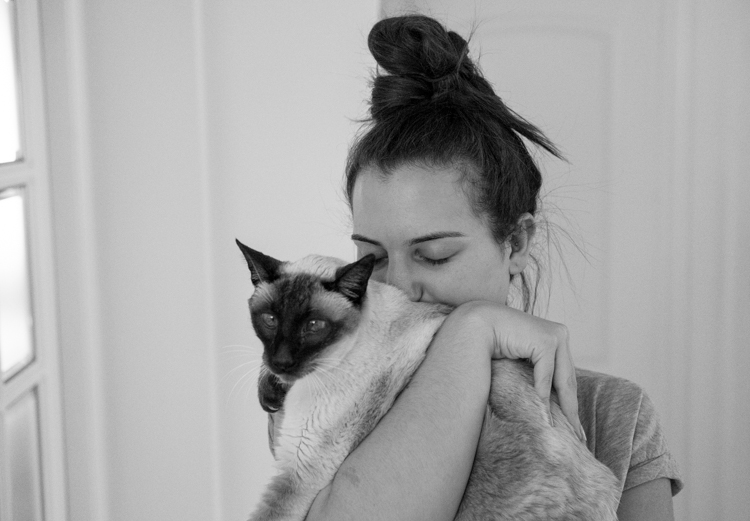 7_25
Monica spent much of the weekend just relaxing with us at home. And this was precisely the purpose of the trip: