Following the trip to the UK the previous week, week 29 was slow, photographically speaking. It was a busy week at work, and combined with some residual illness (now mostly gone), I was not out and about as much as usual.
I start with three dog-walk pictures from my neighbourhood.
29_1
Colour-coordinated:

29_2
They may be good handymen, but they need a better English dictionary: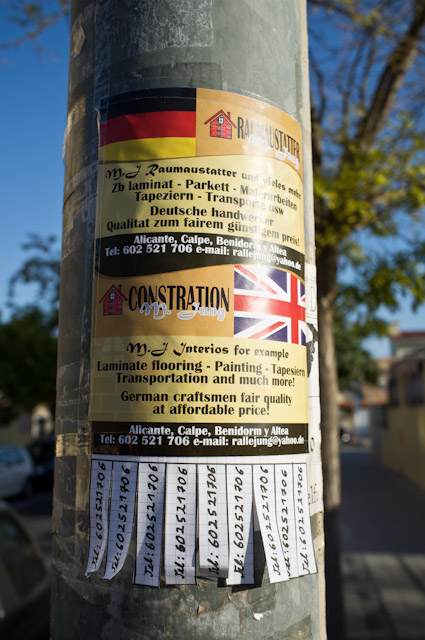 29_3
We do not have much graffiti around here, but in the past year it has increased, and often with political content, such as the anti-clerical message here, "the church–major fraud", referring to the fact that the Rajoy government has been unwilling to touch the Catholic church's privileges even in the midst of a crisis, so that the church still does not have to pay tax on its vast properties, and retains various other privileges: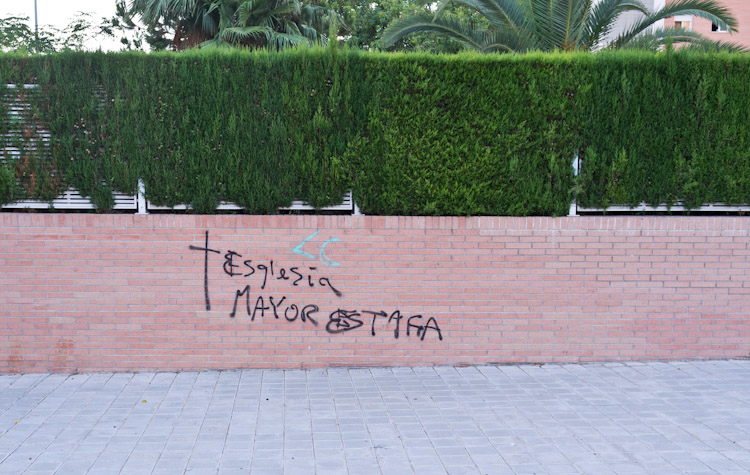 29_4
We have a major refurbishment going on at the office, and this week it reached the ground floor. Until a few days ago, this space housed a kiosk, the cash machine and a small exhibition space. Now it will the site of the library. I have no idea exactly what is being done to the floor, I guess it is some kind of buffing on steroids: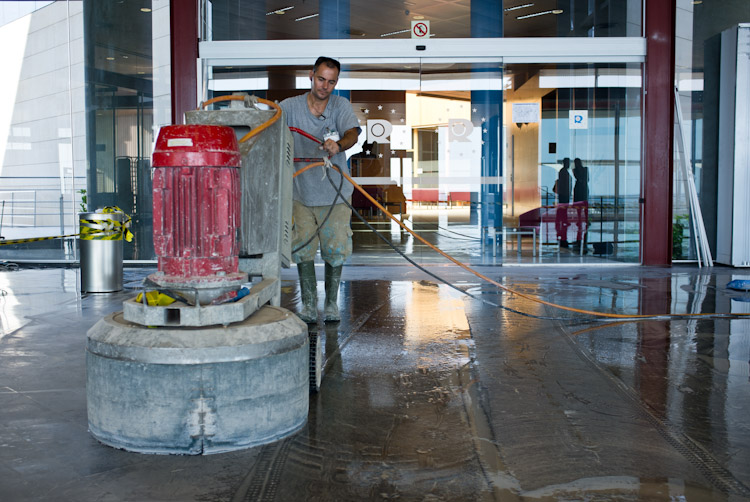 On Saturday my son and I drove part of my normal cycling route because I wanted to get some pictures of certain places with a better camera than the little point-and-shoot I keep in my handlebar bag when I am out training.
29_5
This the typical landscape once you are a few km inland from the beaches of Alicante: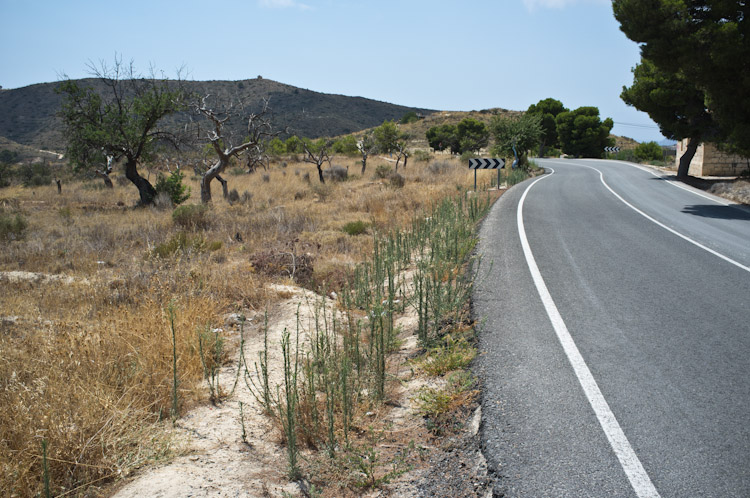 29_6
Blue tree and mailboxes on the road to Aigües: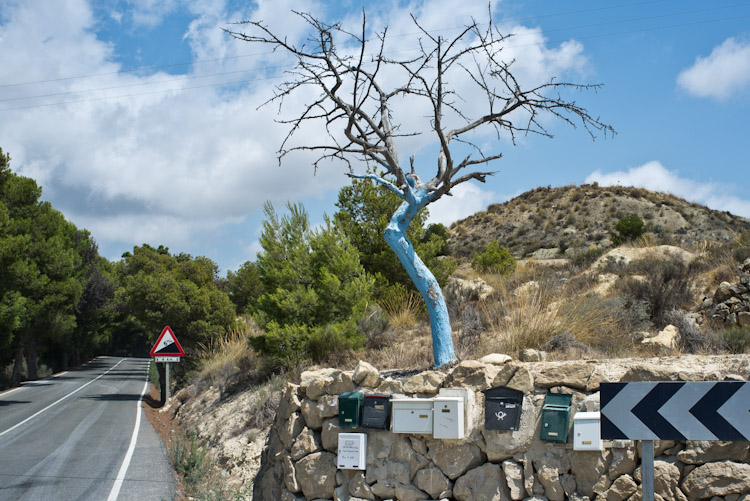 29_7
This is one of the worst places on the route; at this point I have been cycling uphill for perhaps 8 km, and there are a still a couple km to go before I reach Aigües and a 5-minute break. Ironically, the name of the farm refers to "delights":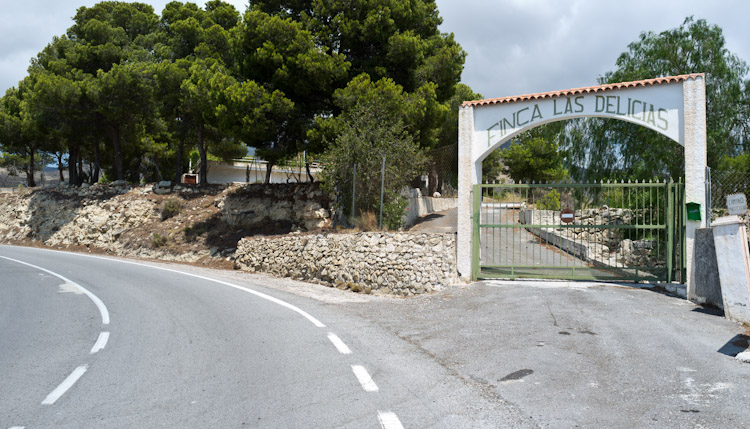 29_8
Restored houses on the main road through Aigües:

29_9
Much social life in these inland villages takes place in settings like this: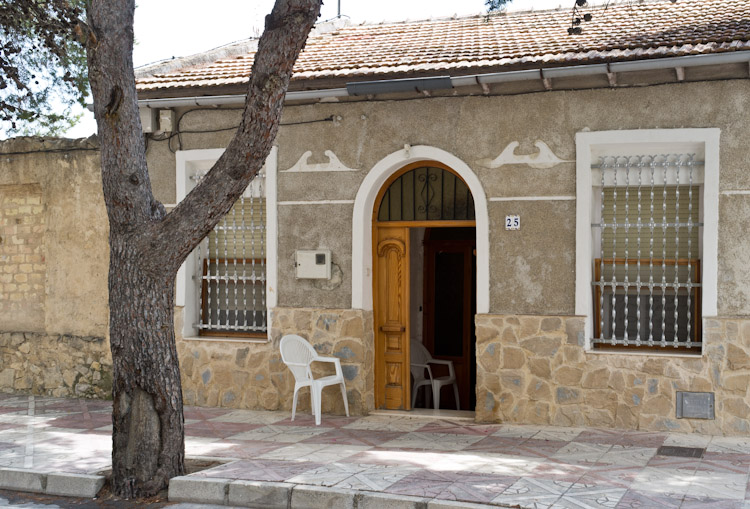 The last two are of my son. He came back with us from England last week to spend the rest of the summer with us. After his bodybuilding competition on Sunday the 8th he allowed himself a couple of days of eating and drinking freely, but now it is back to the routine of watching the diet, daily gym visits, and even some muscle work at home using a special foam roller.
29_10
I was watching Le Tour while he was torturing himself on the floor of the living room: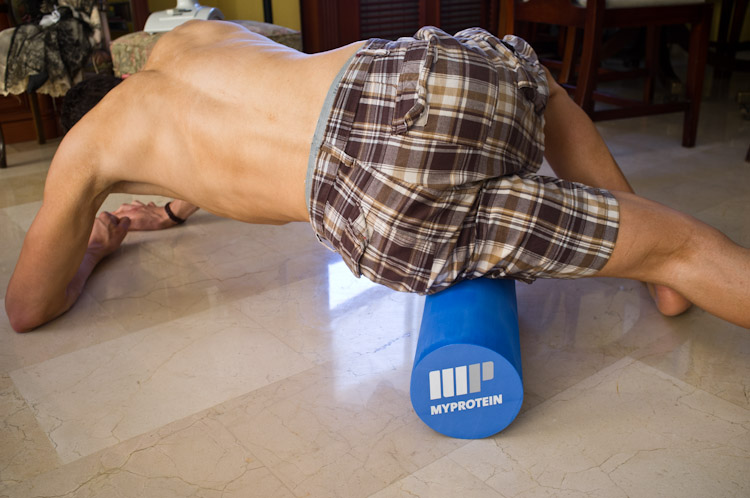 29_11