This is the last week of 2008 and first week of 2009. I spent the week with my sister in Wrocław, Poland, with a short trip to Berlin (only 350 km away) thrown in. The pictures I show here are little snippets that I like (otherwise I would not be showing them, of course) but that for one reason or another will not be included in the larger galleries I will create later.
We start with some women.
Main
Like every civilised city on the planet, Wrocław has several Irish pubs. I went to the one on Plac Solny a few times to watch English football and drink Guinness. Plus, the girl in the bar was extremely cute: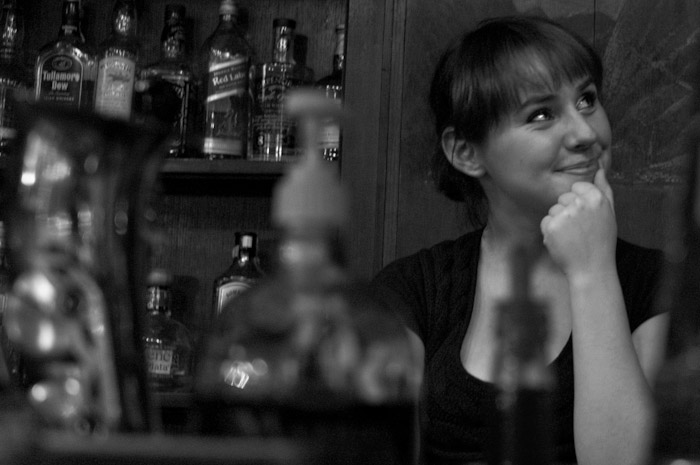 The alternates:
Alternate 1
In Berlin, we went to drink coffee at a cafe near our hotel. The waitress turned out to be Polish, so my brother-in-law immediately started sweet-talking her: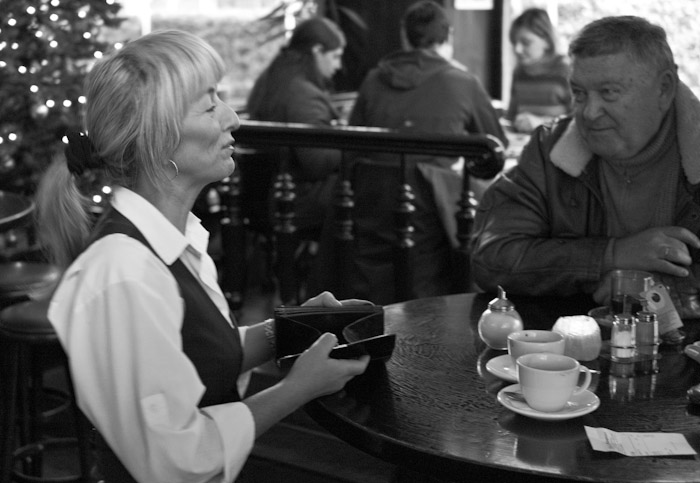 Alternate 2
Back in Wrocław, just a pretty girl on the street: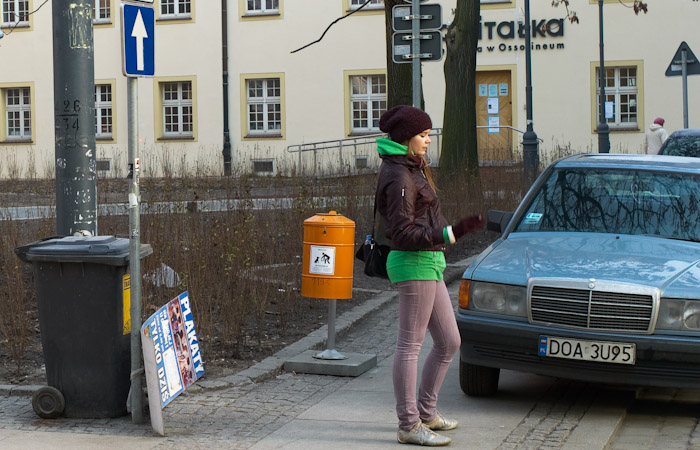 Alternate 3
There is a beautifully lighted tree on Ulica (street) Oławska in the centre of Wrocław, and lots of people photograph each other in front of it. Here three girls are chimping together: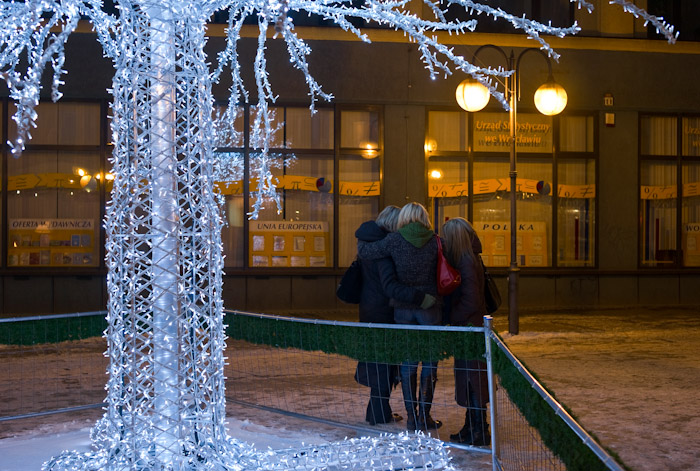 Alternate 4
Two women from different worlds: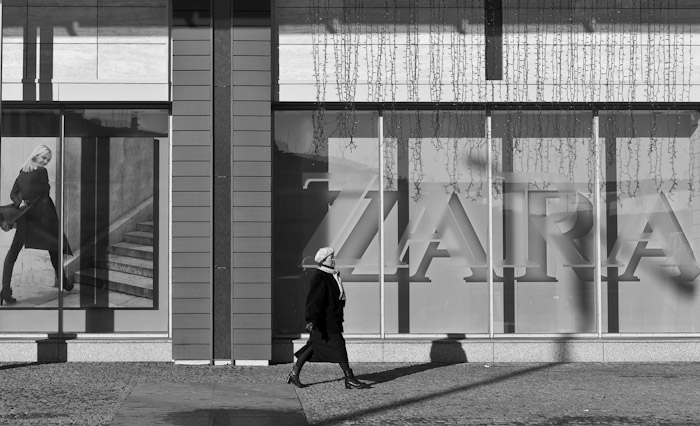 Then a couple of doggies.
Alternate 5
My sister's neighbour's dog has her period and wears specially designed underwear (designed by my sister) with a sanitary pad inside: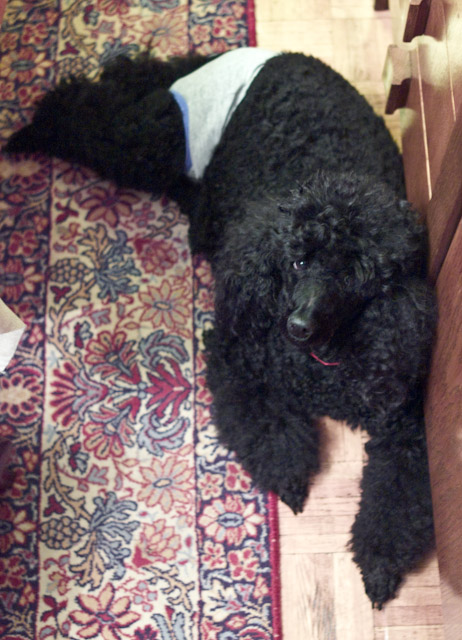 Alternate 6
Waiting outside the neighbourhood supermarket: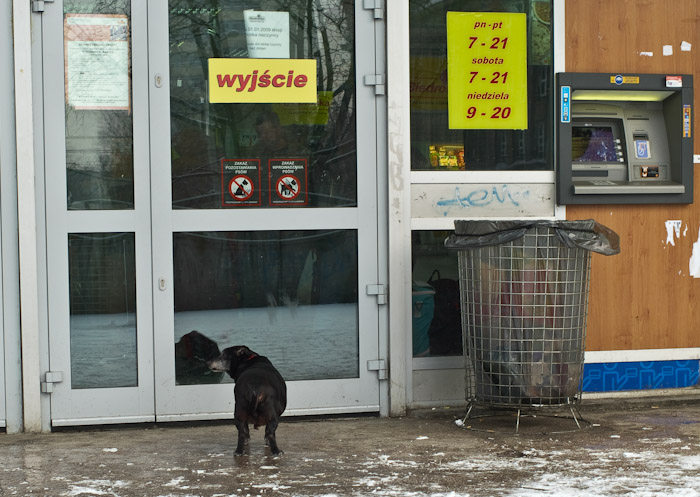 Alternate 7
Another snippet from Berlin. The streamer says "No airbag, we die like men". One of the more stupid slogans I have ever seen: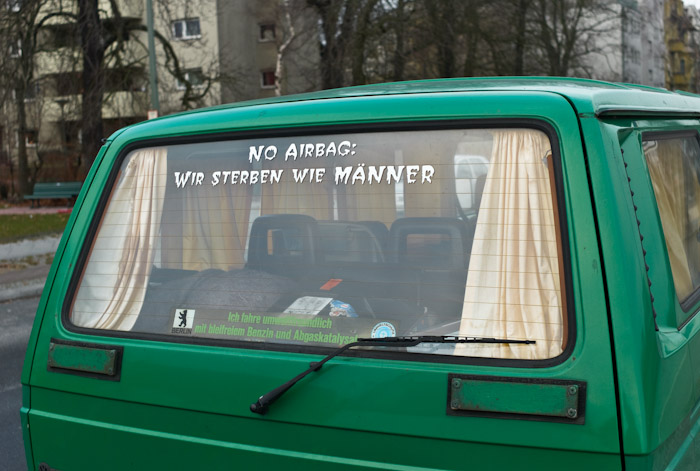 Alternate 8
Smoking area outside a Wrocław bookshop. The saint looks on disapprovingly: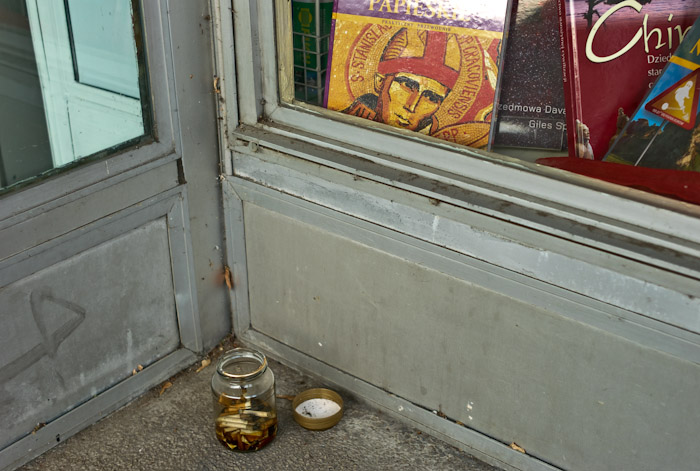 Alternate 9
Gate to the residence of the Archbishop of Wrocław, Ostrów Tumski:

Alternate 10
During this trip, I have put my M8 on a tripod a few times, highly unusual for me. Here is an 8-second exposure of Ulica OÅ'awska in the evening: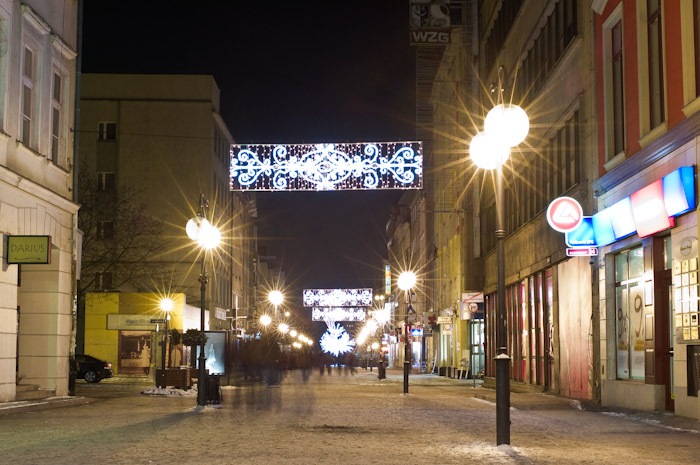 The last three pictures are from my daily morning walks along the Odra river.
Alternate 11
A cold but sunny morning: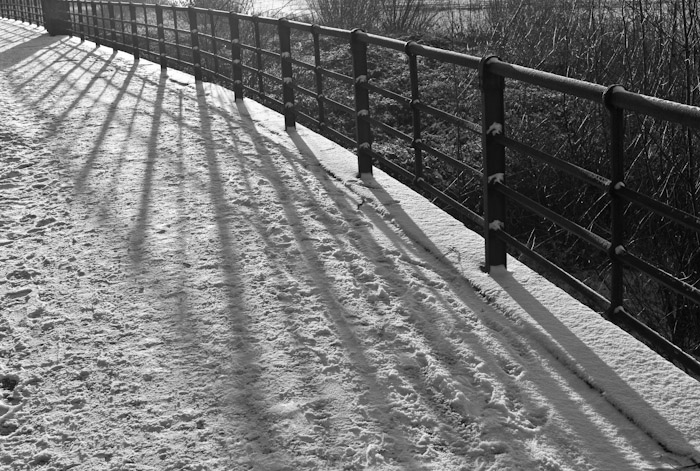 Alternate 12
The river is freezing up: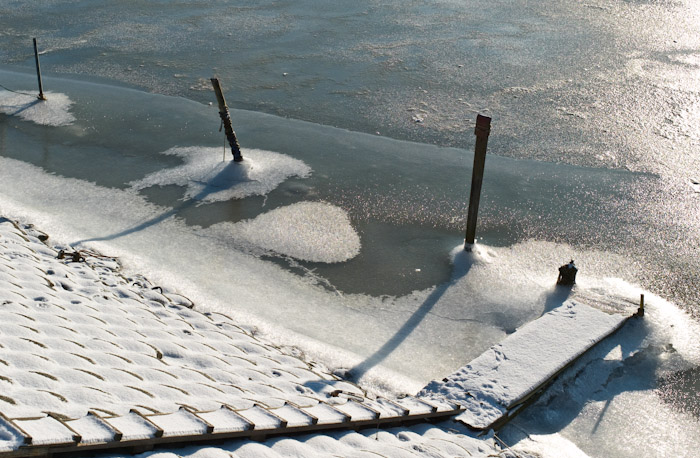 Alternate 13
The birds walk on water: