A lengthy blog this week, as I was travelling in an interesting part of Poland, a region which I had never visited before. Our base was the city of Rzeszów, the largest city in the south-eastern region called Podkarpacie in Polish, roughly translated as "Carpathian foothills." The region is bordered by Slovakia to the south and Ukraine to the east, and while I always thought of it as a somewhat backward place compared to Warsaw or the western part of Poland (which have developed tremendously since the collapse of Communism in 1989), it turned to be surprisingly nice.
33_1
But before going to Poland, I had a few days of vacation at home; not entirely restful, as we were busy packing our belongings in preparation for the move at the end of the month, but still there was time for some cycling and the usual grab shots, such as this one, from El Campello, the northern suburb of Alicante where we now live: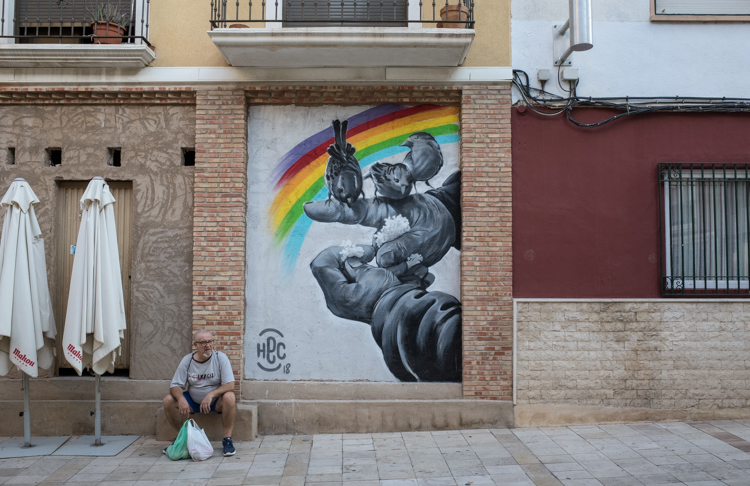 33_2
I was cycling along this road in the mountains, sharing it with the occasional other cyclist or motorcyclist:

33_3
Then I stopped to have a look at this sign. It turns out that this an entrance to one of the vía verdes, a network of dedicated bike paths using abandoned railway tracks: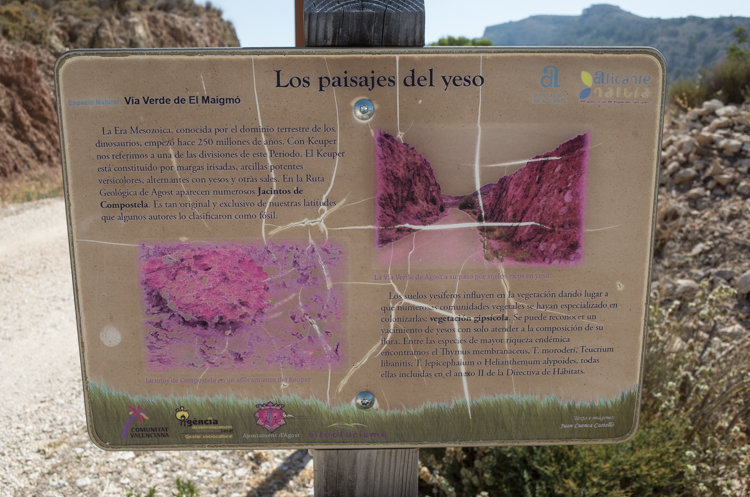 33_4
The surface is not paved, so these trails are not good for someone like me who rides a road bike with skinny tyres, but they are ideal for families riding the typical bikes with fatter tyres–and of course, the absence of any motorised vehicles removes the no. 1 danger for cyclists: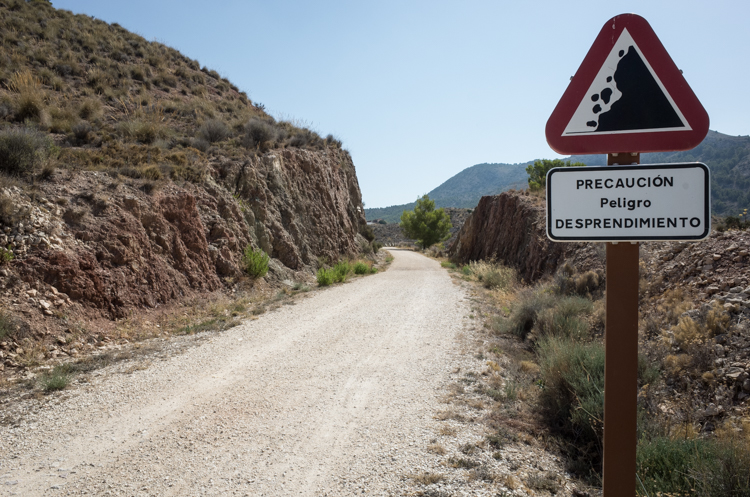 33_5
And because trains cannot climb steep grades, there are tunnels, making it easier still for those who are not mountain goats on wheels: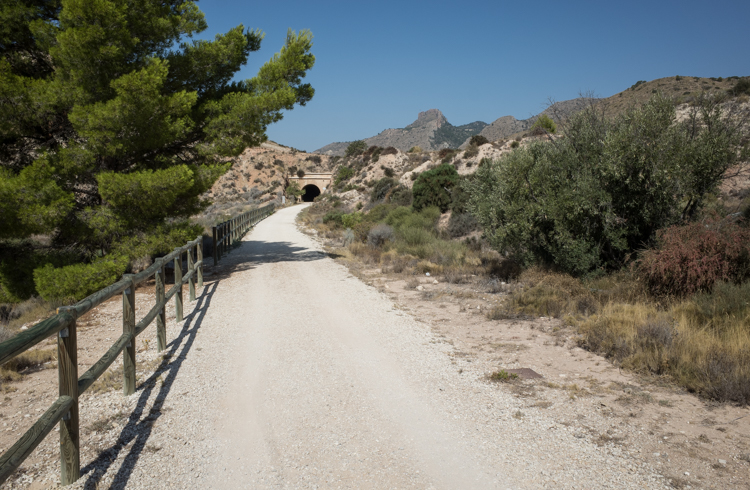 33_6
On Thursday morning we flew to Warsaw, rented a car and drove the 300 km south to Rzeszów. We were accompanied by my wife's bridge teacher, Curra, a very sharp 83-year old lady. The two of them were going to play in a bridge tournament in Rzeszów while I would use the time to explore the area. We arrived in Rzeszów, checked into our hotel and walked to the nearby main square, Rynek, which turned out to be a delightful place. In one end there was a big screen with movies being shown every evening: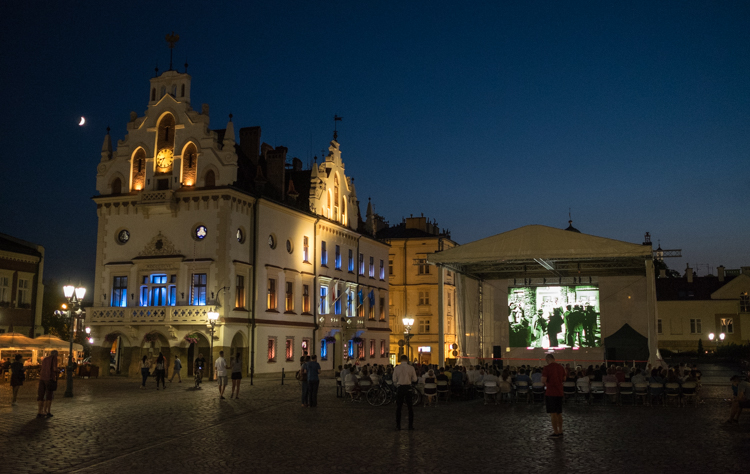 33_7
The square was lined with numerous bars and restaurants, and the weather was ideal for sitting outside: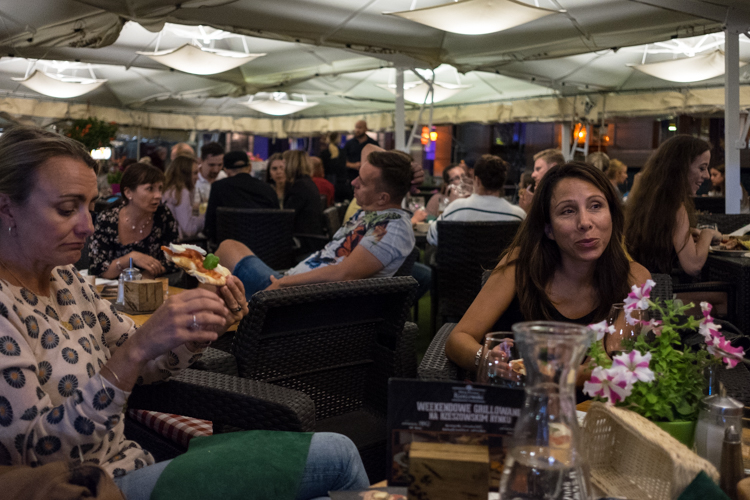 33_8
My wife and Curra: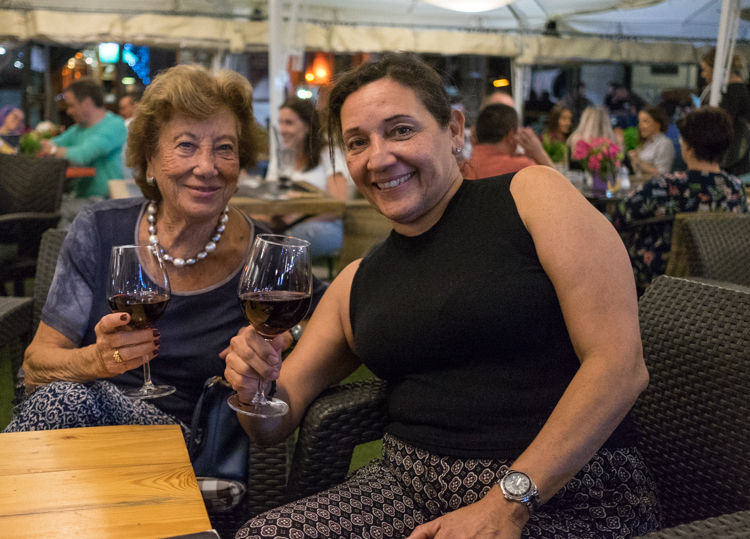 33_9
I woke up early on Friday morning and went for a walk while my wife still slept. For a town of less than 200,000 inhabitants, Rzeszów had quite a good spread of cultural offerings: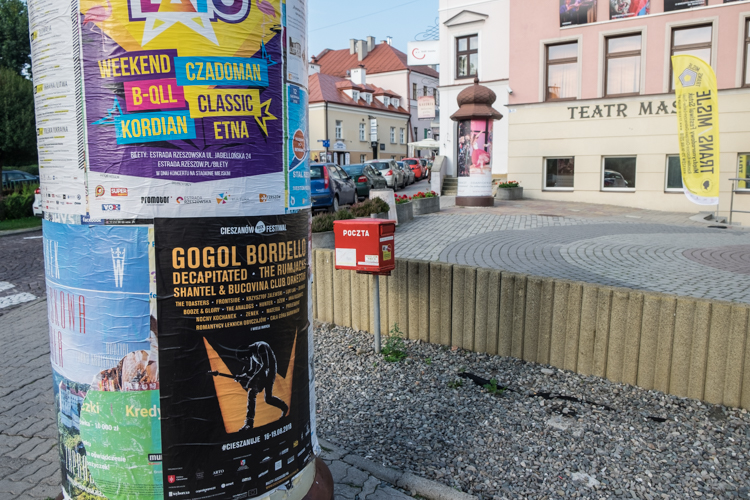 33_10
There was evidence of some more downmarket entertainment having taken place the night before: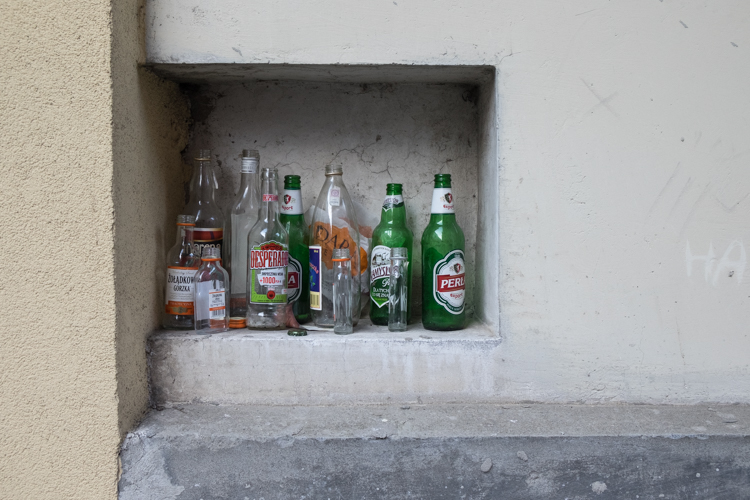 33_11
I was amused by this multitude of signs advertising multiple services in a building, ranging from notary services to dog grooming to dance lessons and English classes: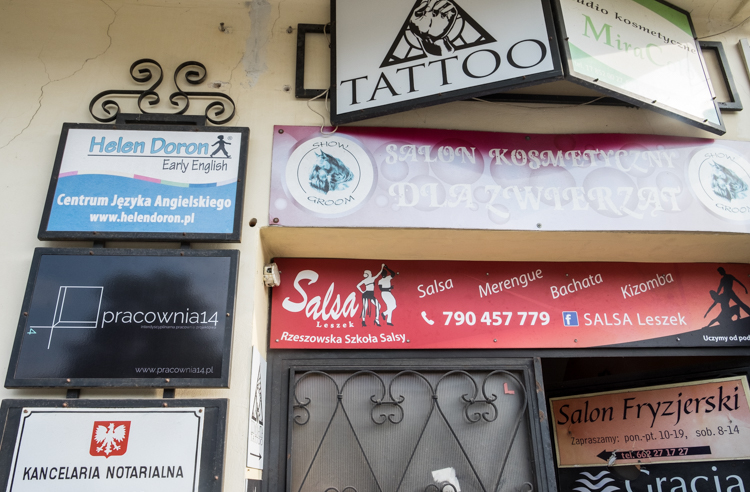 33_12
I like pizza, but I am not sure about this sentiment: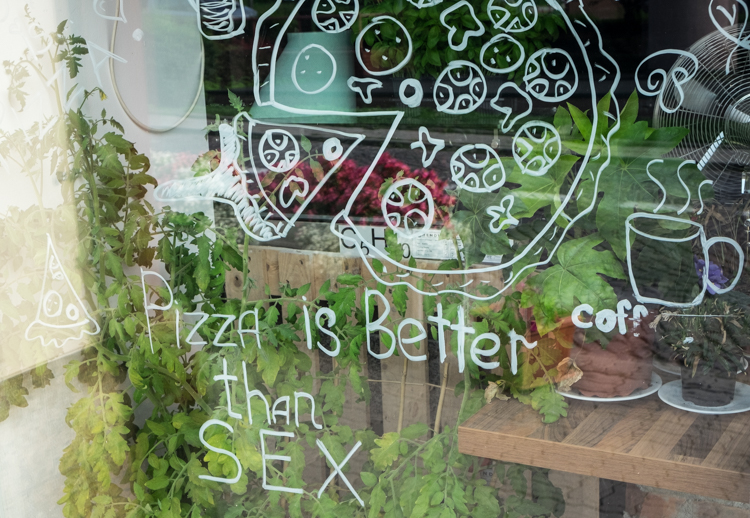 33_13
I continued on to the less pretty part of Rzeszów's centre. "Wjazd" means "car entrance", and there is a shop advertising cheap clothes: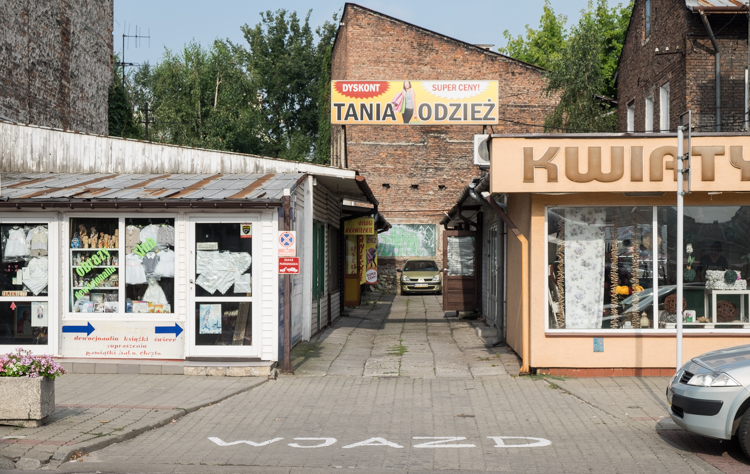 33_14
Nearby was an outdoor fruit and vegetable market, just my kind of place to prowl with a camera: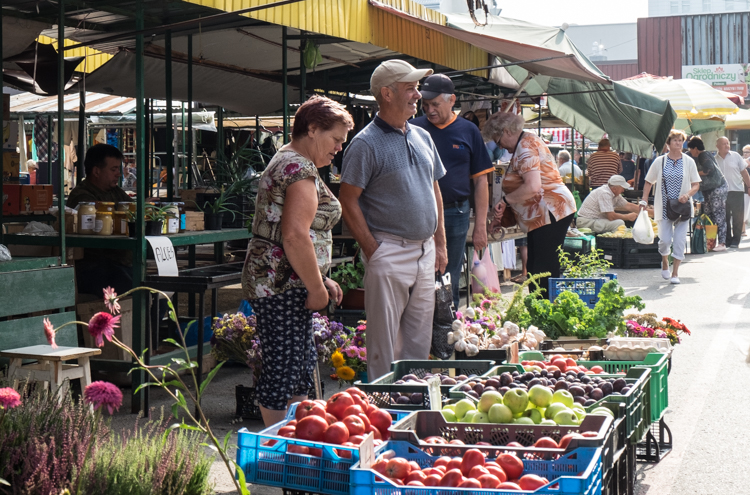 33_15
These are not perfect-looking supermarket vegetables, but they probably taste better and are definitely cheaper. I bought some apples for almost nothing: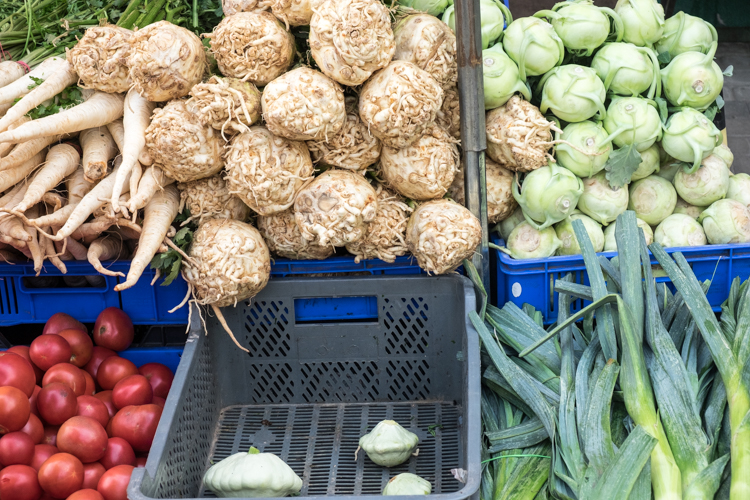 33_16
The bridge tournament was starting at 5 p.m. on Friday afternoon, and before that we were invited for lunch at the house of a Polish bridge pro who lives in Spain (that is how we know him) but whose origins are in Rzeszów, and he owns a house in a suburb. But this meant that we had time in the morning to do some sight-seeing, and we drove to a nearby town called Łańcut to visit a famous palace that belonged to some of Poland's richest families until the Communists confiscated it in 1946: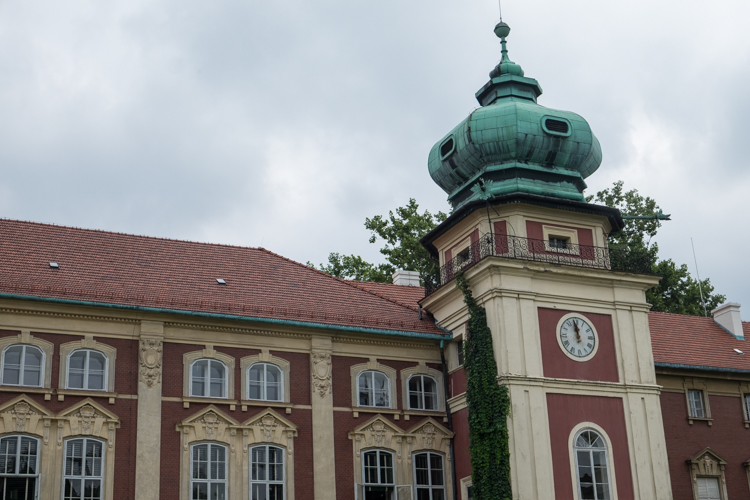 33_17
This is how Poland's 1-percenters lived in the 19th century: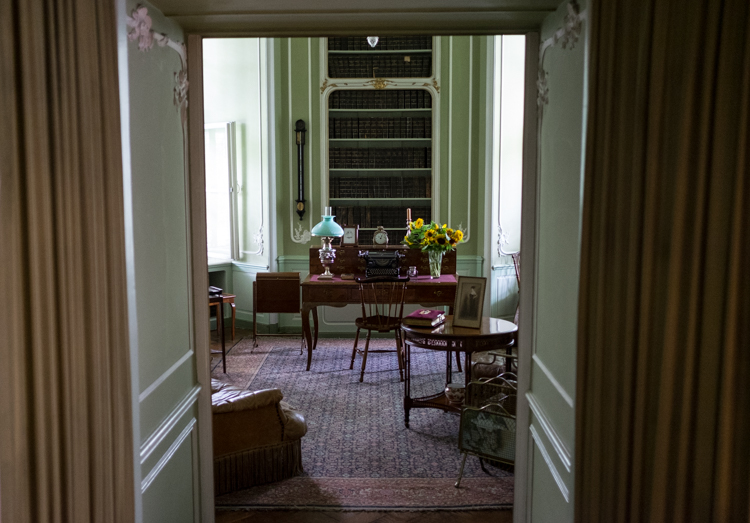 33_18
The palace gardens are also spectacular: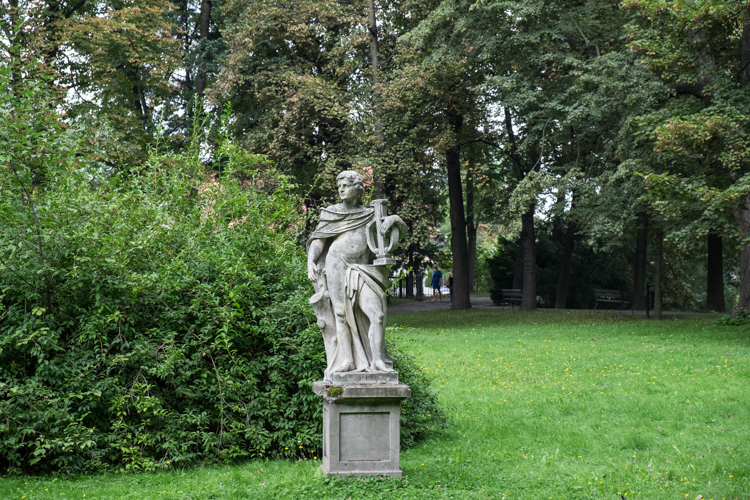 33_19
I was not surprised to see a soon-to-be-married couple having their pictures taken in this setting: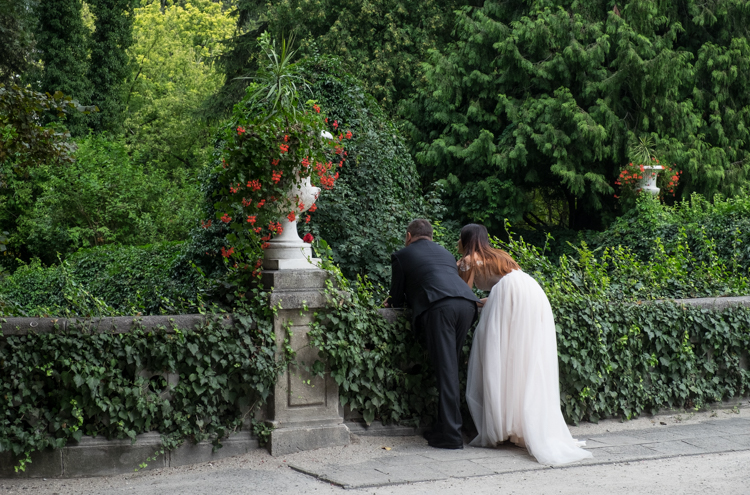 33_20
We drove back to Rzeszów and Andrzej's house. The group of Spanish players are getting lunch and some tips on how bridge is played in Poland: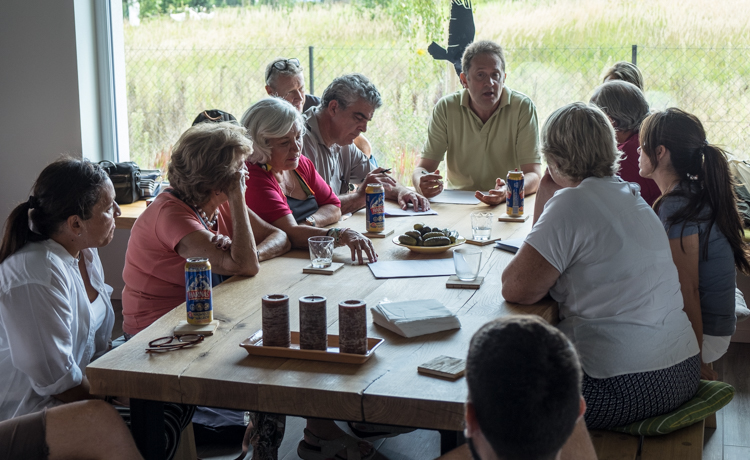 33_21
An informal portrait of Andrzej (Polish version of Andrew or Andrés, the name he uses in Spain):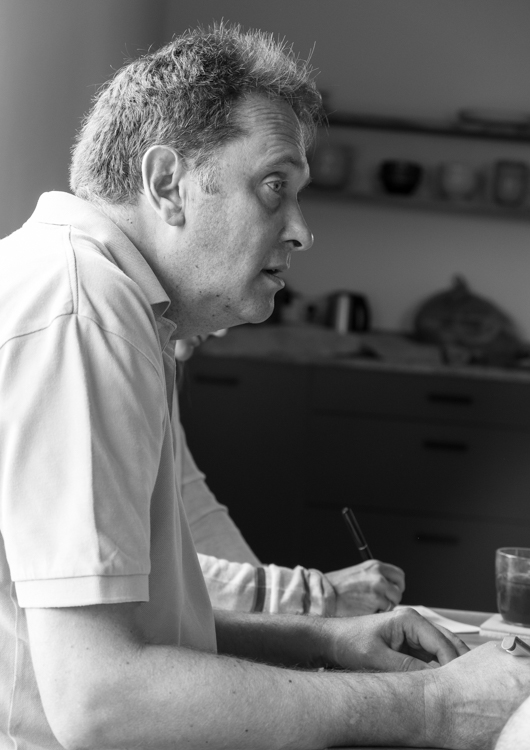 33_22
There was also a kitty: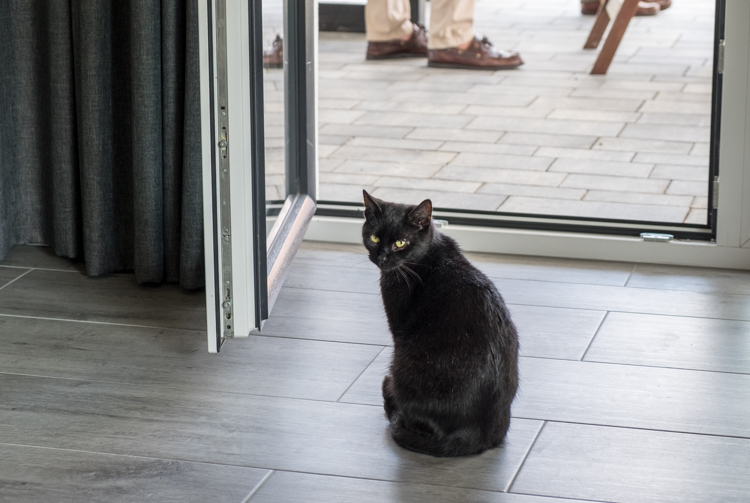 33_23
In the evening, while my wife played bridge, I took another long walk around Rzeszów. I happened upon a nice little park with what was labelled as the "Multimedia Fountain":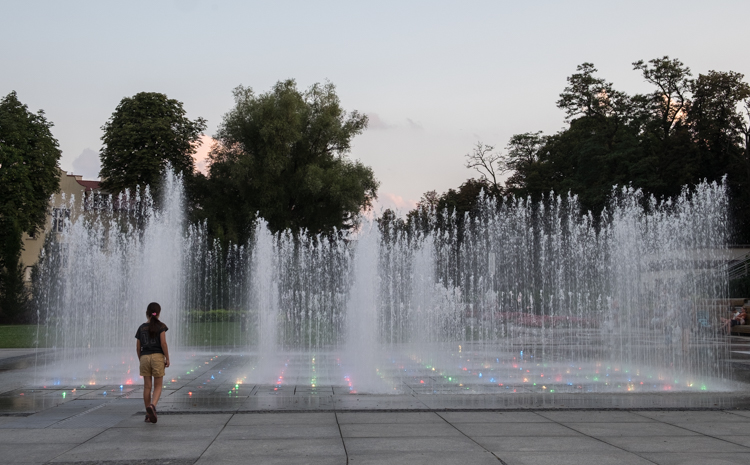 33_24
Mother with (almost) two children enjoying the park: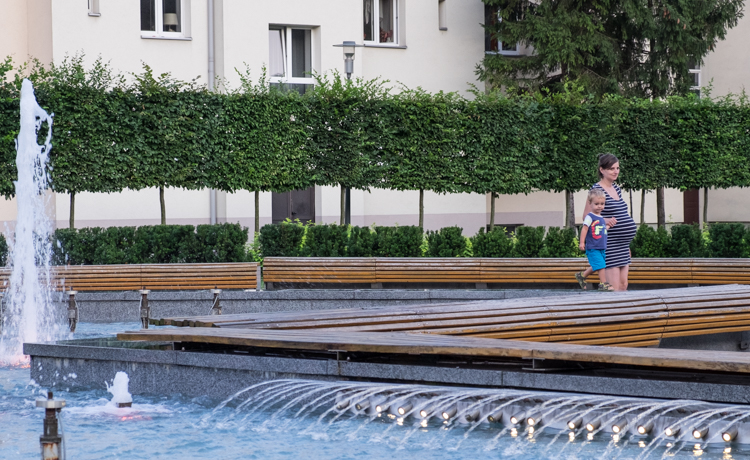 33_25
I ended up back at Rynek and enjoyed the view of the town hall in the dusk: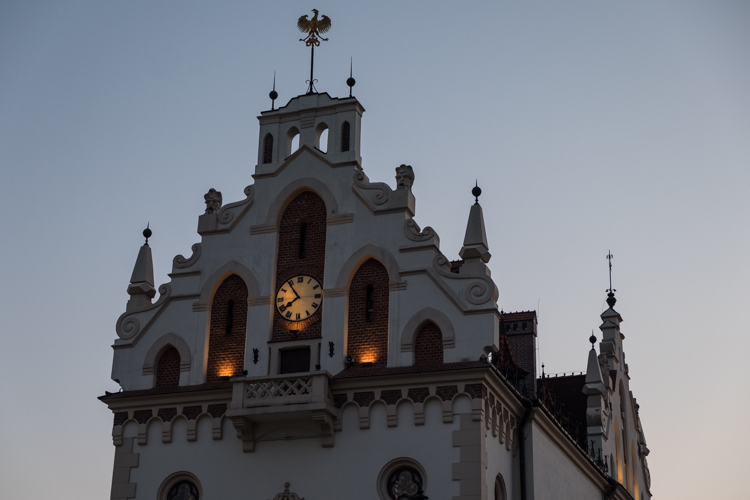 33_26
People taking their seats for that evening's film projection: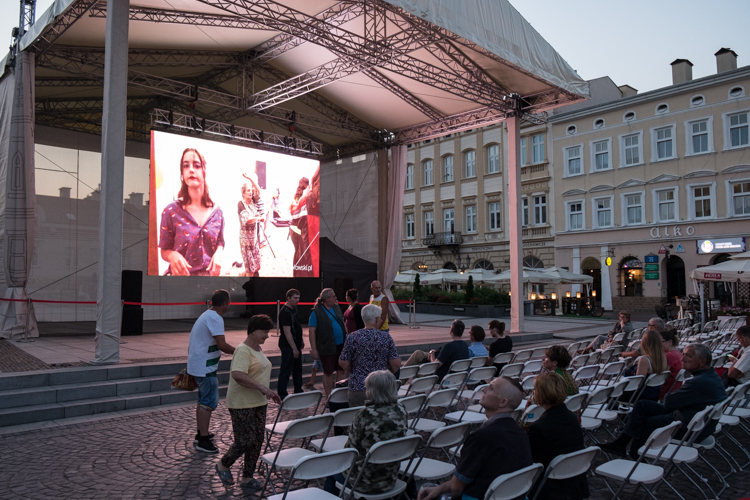 33_27
On Saturday, it was bridge all day for my wife and the others. Meanwhile, I drove to the south-east, deeper into the corner bordered by Slovakia and Ukraine. I passed some pastoral landscapes along the way: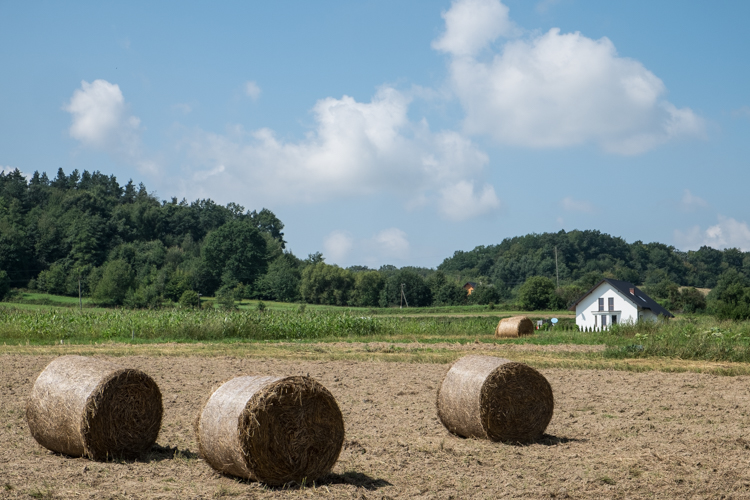 33_28
I stopped in the town of Sanok, about 80 km from Rzeszów, a pretty town located on the river San. It was a hot day, and the town had installed a mist sprayer on the main square to let people cool off: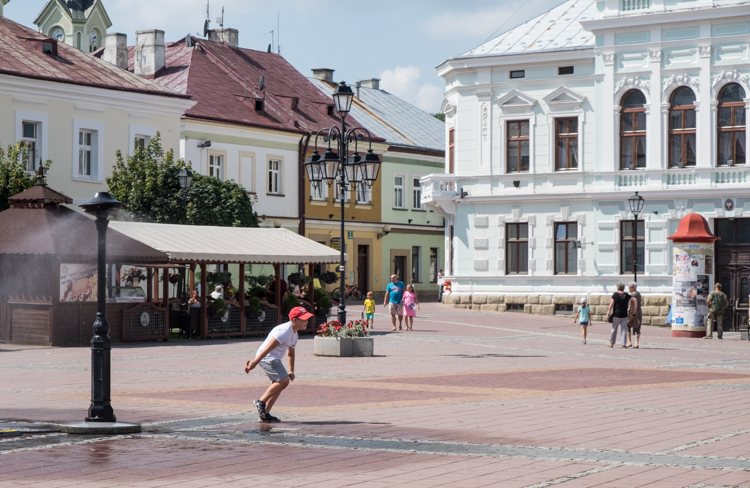 33_29
I walked around the town a bit; there was a small art gallery with a fanciful entrance: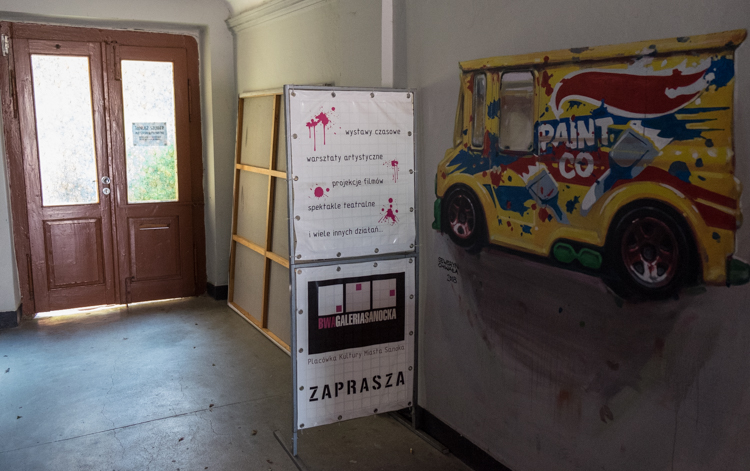 33_30

33_31
The area around Sanok is a popular hiking and mountain biking destination, and there are numerous marked trails: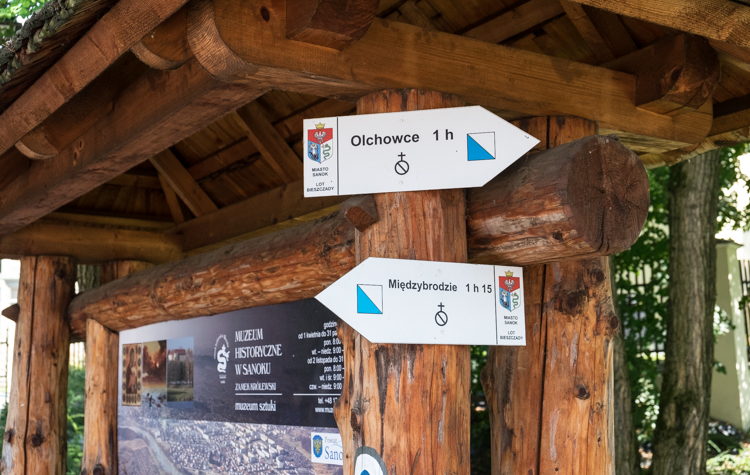 33_32
The start of one such trail, or at least the civilised bit of it: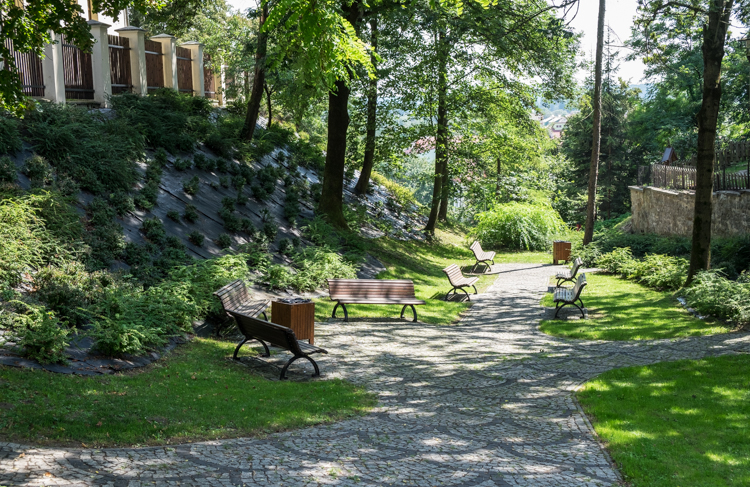 33_33
In the park surrounding Sanok castle, I made two new canine friends: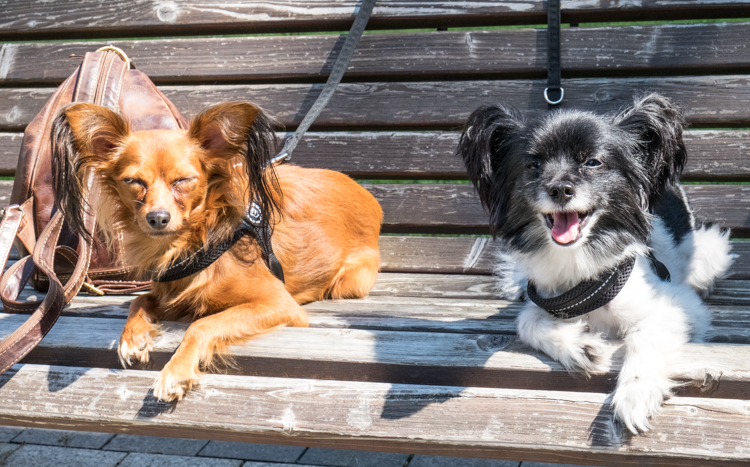 33_34
I drove another 20 km to the south, to the smaller town of Lesko which was mentioned in the Lonely Planet guide as having interesting traces of the area's Jewish history. I sat down for a light lunch on the square and watched the people around me:

33_35
A rather striking "monument to the book" on the square in Lesko: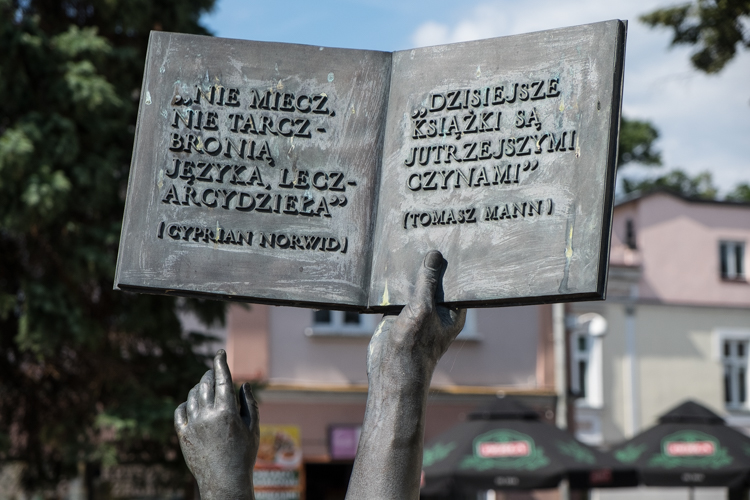 33_36
Like all towns in this region, Lesko had a large Jewish population, most of which perished in the Holocaust. Today, the temples are mostly used for other purposes, often as museums or art galleries. The one in Lesko has a listing of 3,000 people from the area who lost their lives during the war. While there are now again active Jewish communities in the bigger cities like Kraków or even Rzeszów, the ones in small towns like Lesko are gone forever: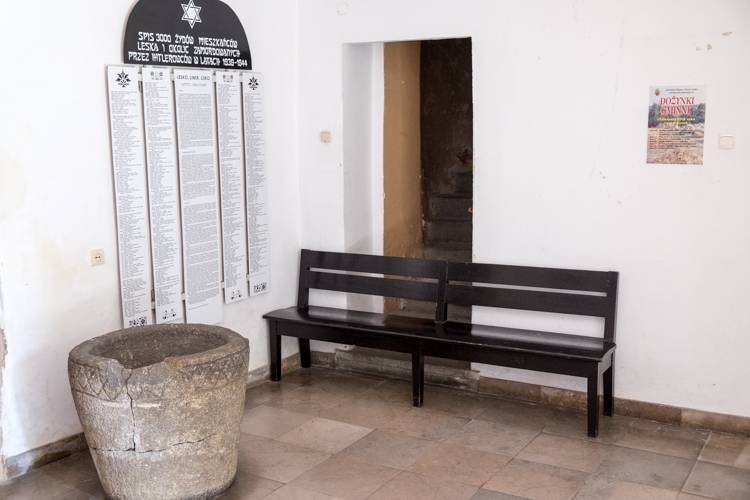 33_37
Inside, there are various art works by local artists: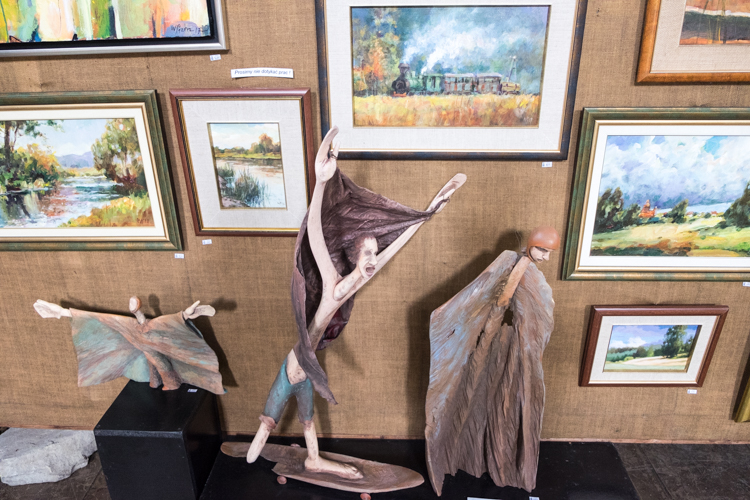 33_38
I drove back to Rzeszów; lots of people were out and about enjoying the good weather. Like other Polish cities, Rzeszów is full of kebab places, a relatively new thing in Poland: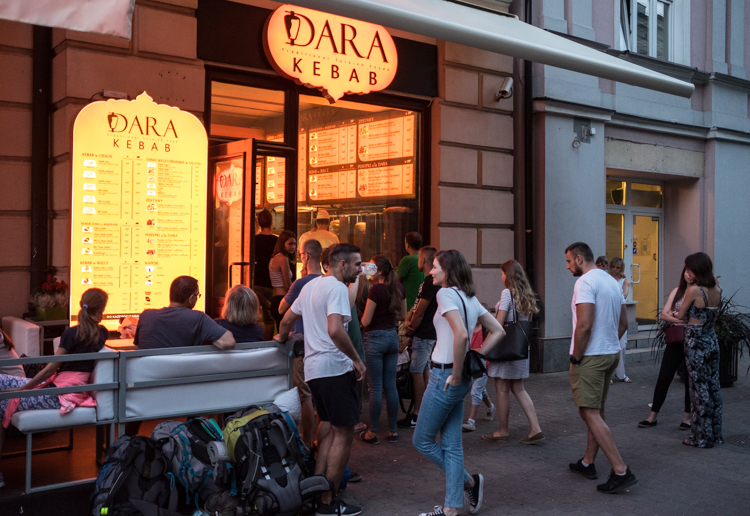 33_39
The Rynek was as busy as ever, and while walking around looking for a good table in a bar with a good beer selection, I spotted this lovely little doggie: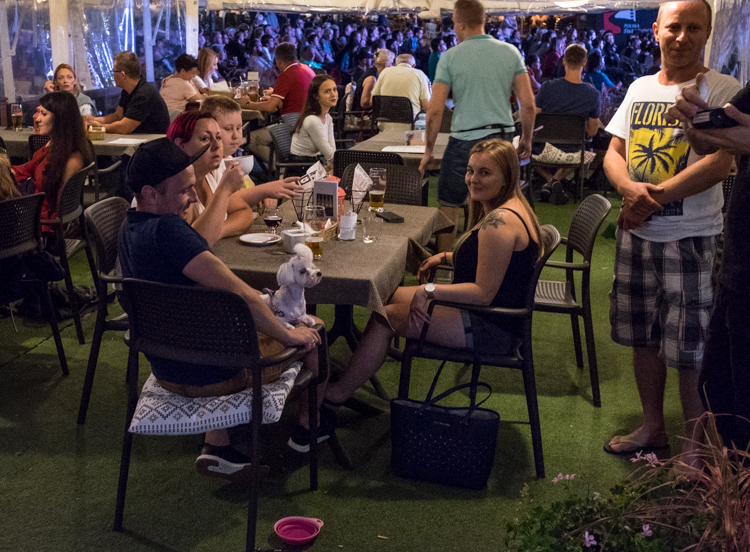 33_40
Its humans were more than happy to help me get a decent portrait: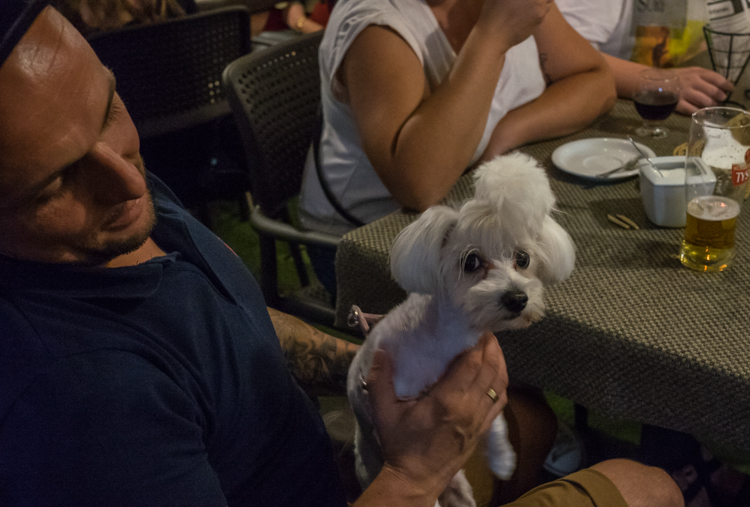 33_41
I finally found my table and good beer, an IPA made by Poland's biggest brewer Żywiec: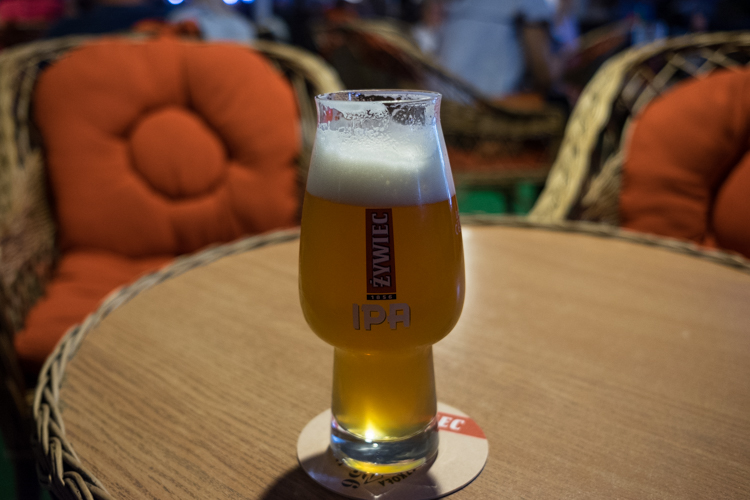 33_42
On Sunday morning, I got up early again and went for a brief walk on the now empty Rynek: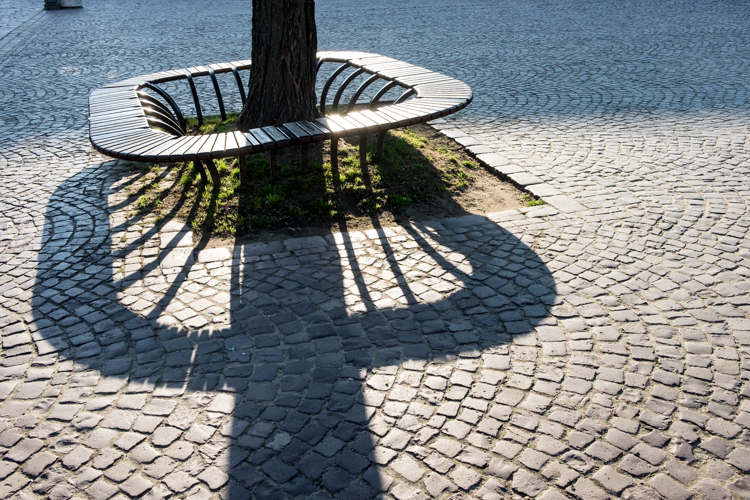 33_43
In the middle of the square there was a photo exhibition celebrating Rzeszów's Jewish heritage–photos of Jews born in the city who went on to do great things, in most cases outside Poland: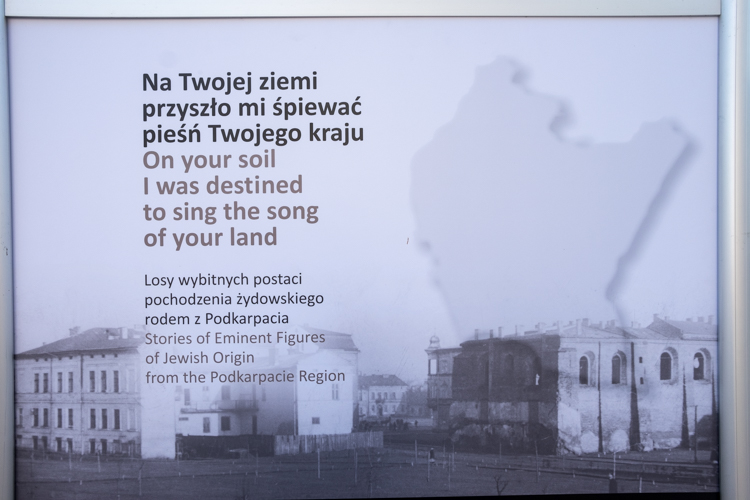 33_44
Fred Zinnemann, who directed the film "The Day of the Jackal", among many others, was born in Rzeszów, and so the city is happy to take credit even though he emigrated with his family to Vienna as a small child (and later to America), and never had any connection with Rzeszów: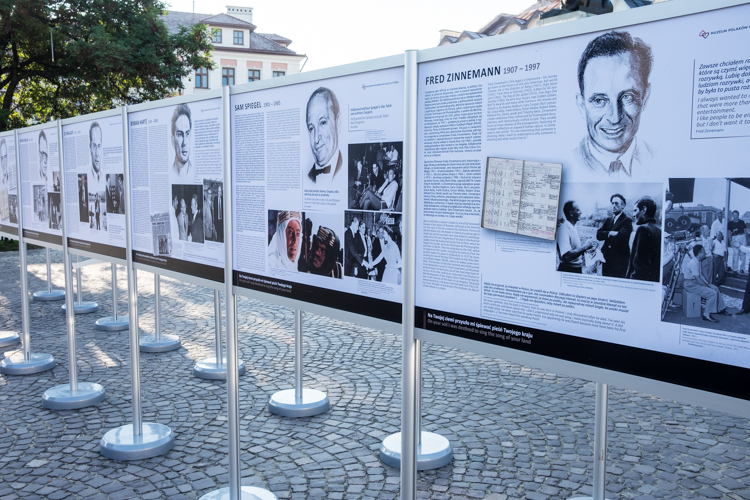 33_45
Sunday was another full day of bridge for my wife, and this time I drove west from Rzeszów, to the town of Tarnów, about 90 km away. I first stopped by a village called Zalice, well-known for its painted houses: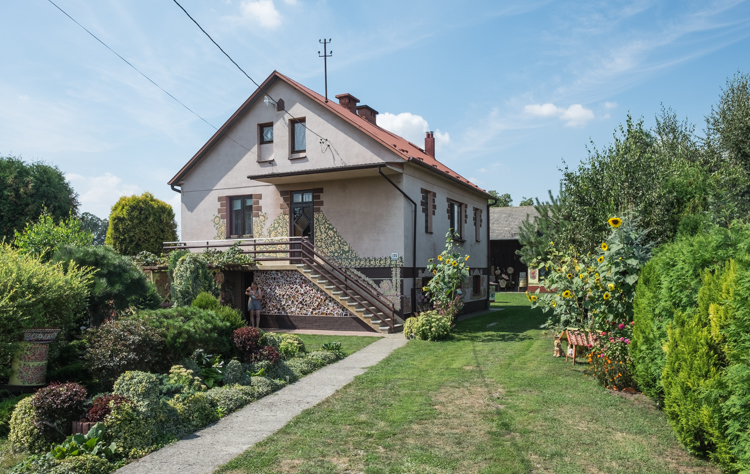 33_46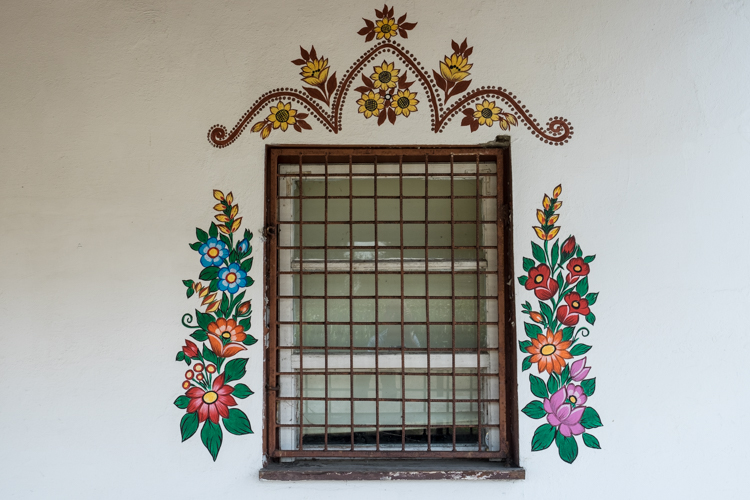 33_47
I then drove to Tarnów and sat down for a drink on its Rynek: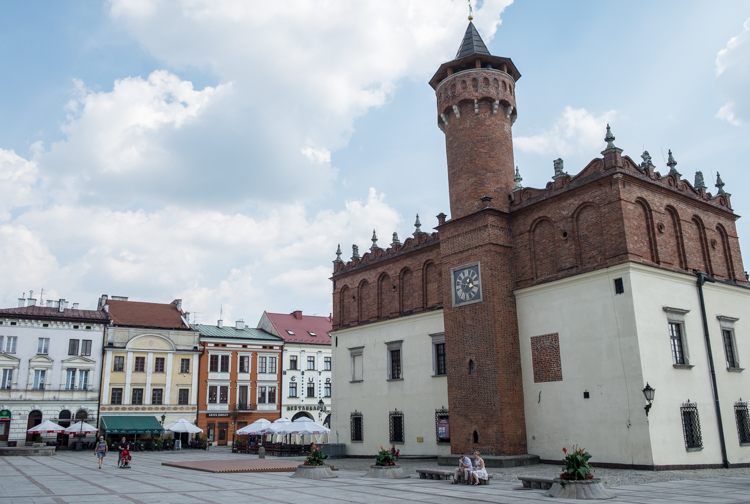 33_48
I was pleased to see a group of cyclists disembarking to have a deserved drink at one of Rynek's cafés: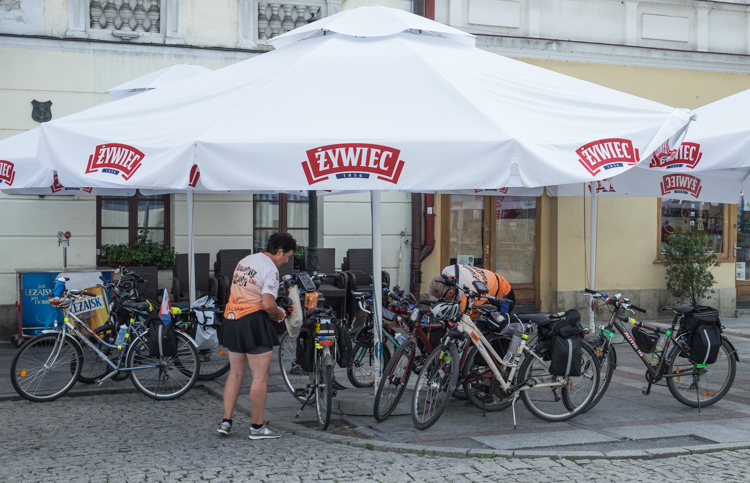 33_49
A sign outside a Tarnów church–everyone wants a piece of the Camino de Santiago these days: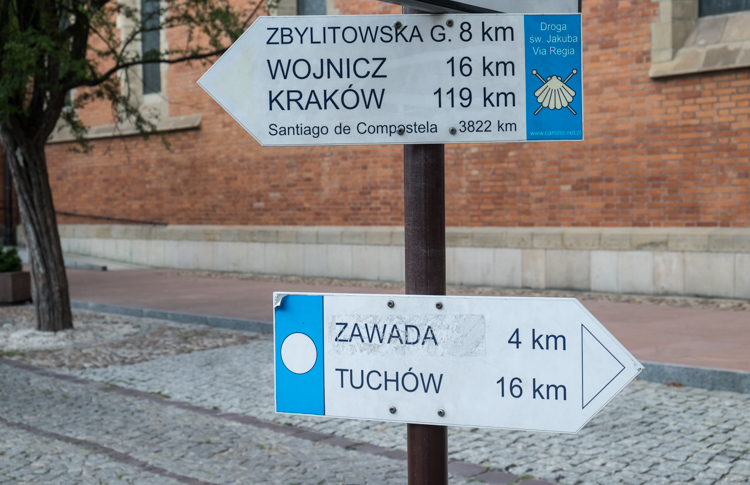 33_50
Colourful wall in Tarnów; the inscription reads "life is progress":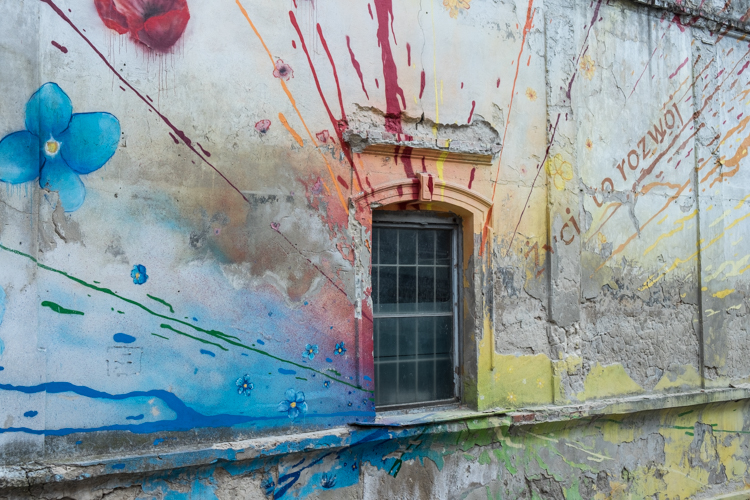 33_51
Tarnów's old synagogue, destroyed during the war. What is left is the "bima" and some memorial plaques: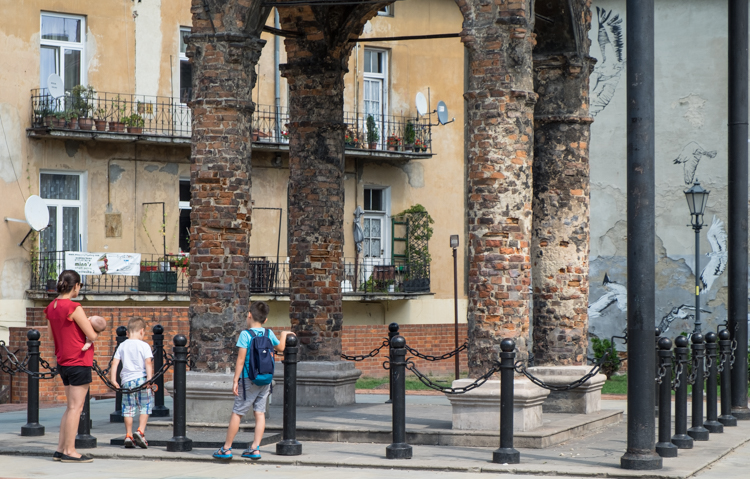 33_52
Tarnów's Jewish cemetery is one of the oldest and biggest in Poland. It is no longer in active use but is being maintained by the Jewish congregation in Kraków, about 100 km to the west: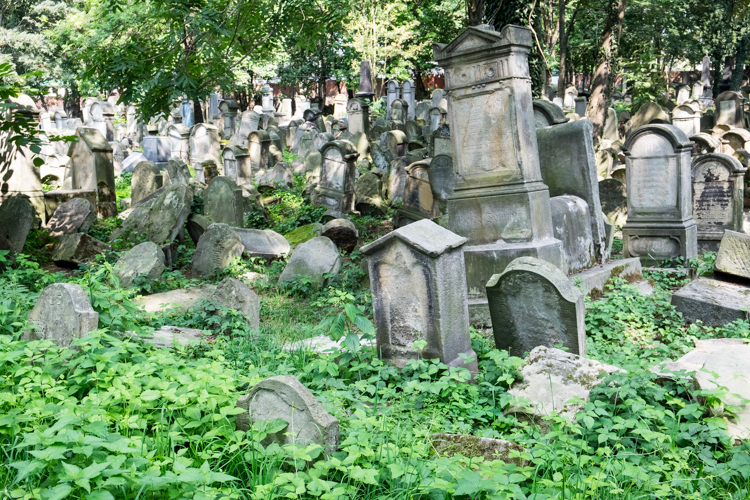 33_53
Walking around the cemetery was very peaceful and quiet. The only other living creature I met was this: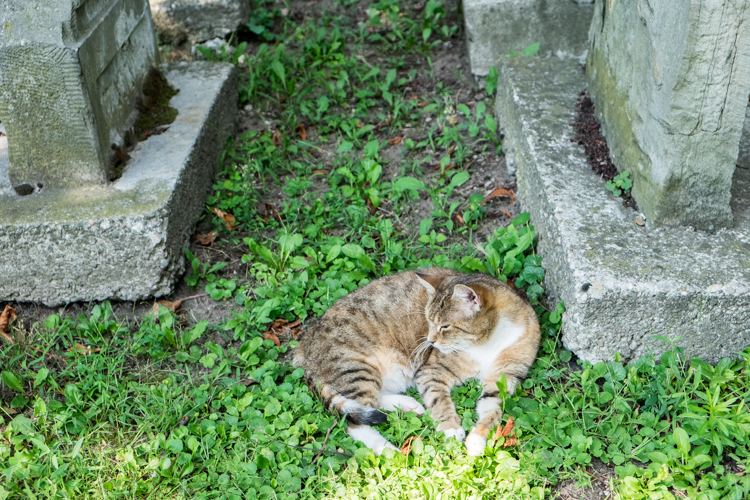 33_54
I drove back to Rzeszów and took in the last sights while waiting for my wife to finish her bridge. It was a warm afternoon/evening, and apparently the locals love their ice cream (I could never dream of queueing for that):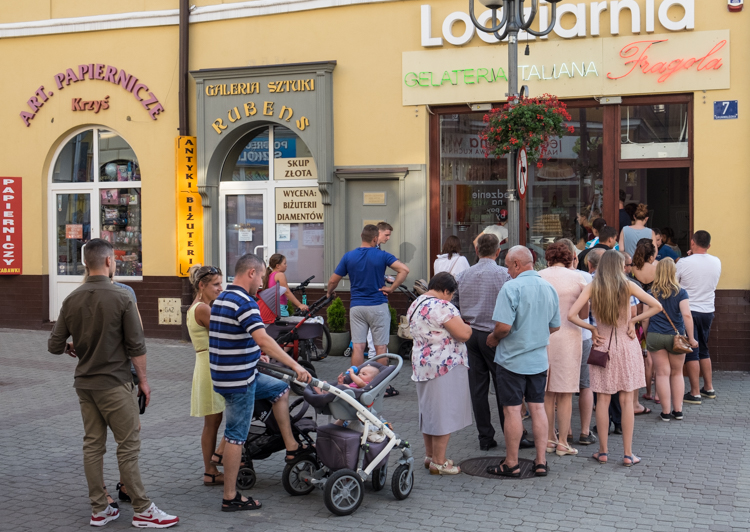 33_55
The one last thing I wanted to photograph in Rzeszów (we were leaving early Monday morning) was this huge and ugly Monument to the Revolutionary Act, a Communist-era relic which some people want to have removed while others (the majority, probably) want to stay as a reminder of the 1945-89 period: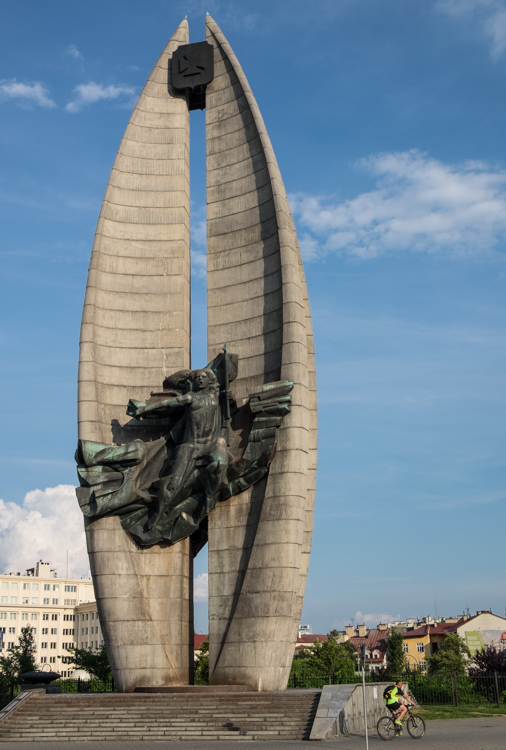 33_56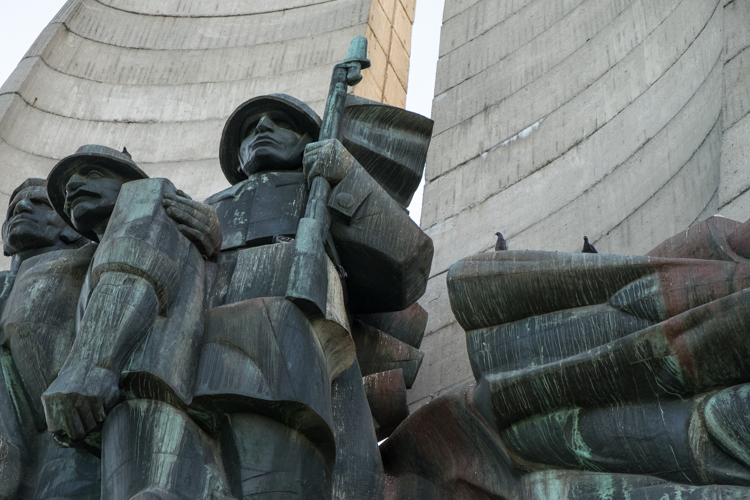 33_57
A final Rzeszów snippet, while walking back to the hotel–football in Poland often brings out the worst among the supporters. The graffiti here refers to a rival club called Stal Mielec (Mielec is the name of the town, not far from Rzeszów), and a rough translation would be "Stal will be fucked, always and everywhere". It sounds a bit better in Polish since it rhymes: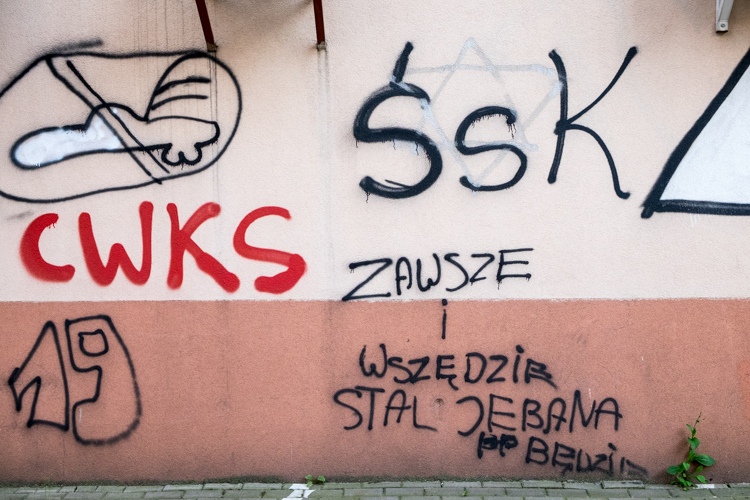 More photos from Rzeszów and the other towns mentioned in this week's blog can be seen here.