The last week in January the nice weather returned. I had to take a day off to run some errands with my daughter, which gave me the opportunity for a spot of midweek cycling and a visit to the beach. And towards the end of the week we had a couple of events at the office–and of course Friday was the last day of the UK's membership of the European Union, a sad day for all of us.
5_1
The week started, as usual, with a Sunday morning bike ride, to the village of Verdegás and then on to Agost, a nice and relatively easy 55 km or so. Verdegás is a very small place, and I did not see any of the human inhabitants during my short break there, but the resident cats were dignified and enjoyed the sunshine as cats do: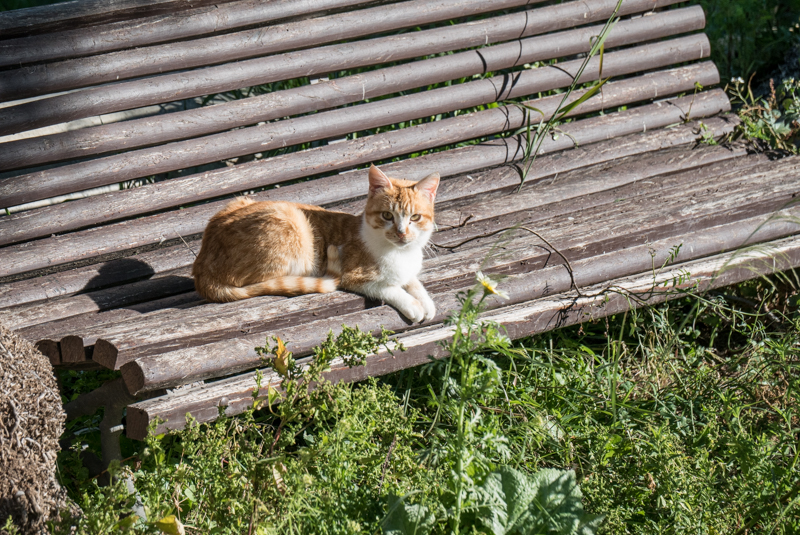 5_2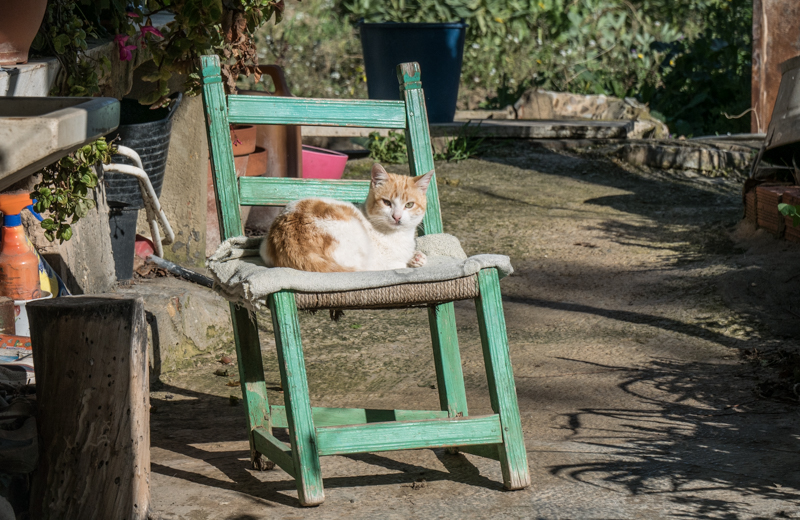 5_3
Agost is a bigger place, but on this late Sunday morning it was fairly empty as well: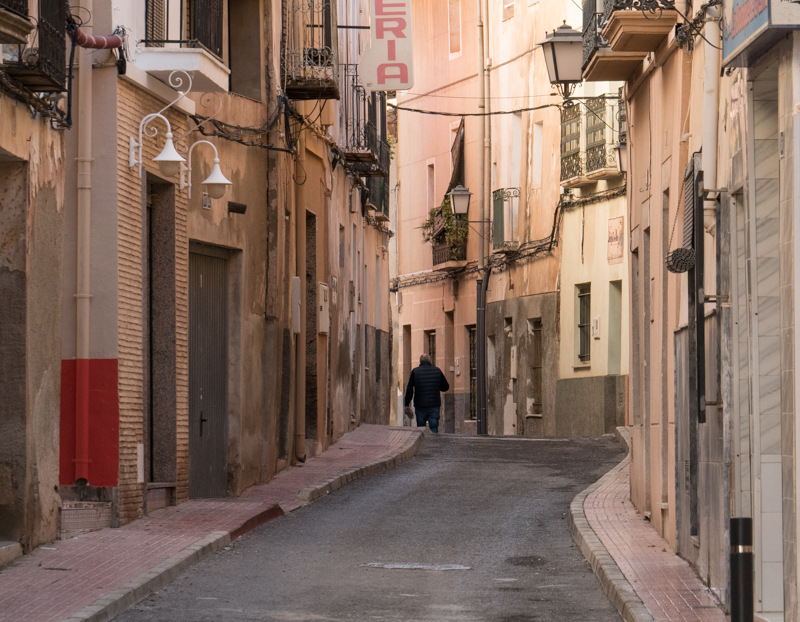 5_4
It is citrus fruit season now in our part of Spain, whether in the large orange groves south of Alicante or just decorative orange trees like this one, in the very centre of Agost: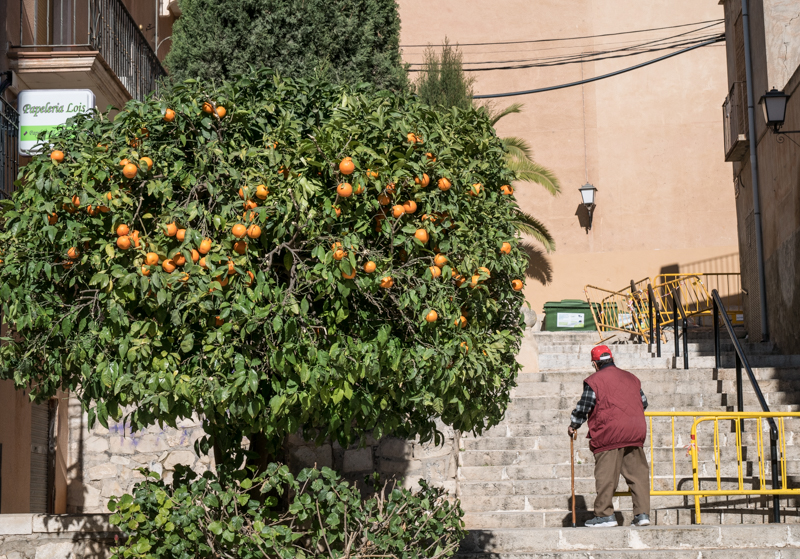 5_5
The town had celebrated its first fiesta after Christmas during the preceding week, in honour of Virgen de la Paz ("Our Lady of the Peace" would be a reasonable translation):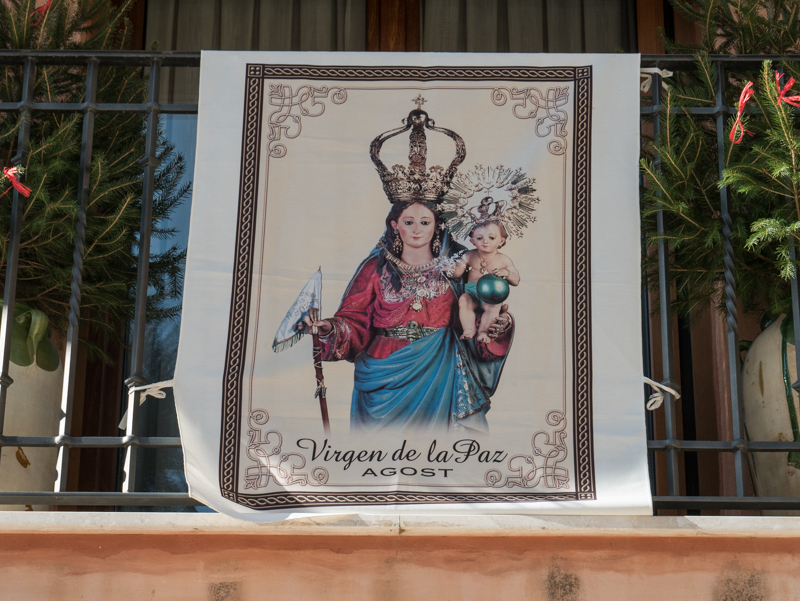 5_6
On Sunday afternoon, I drove to the harbour of El Campello to have a beer in one of the bars there and to walk around a bit in the afternoon sunshine: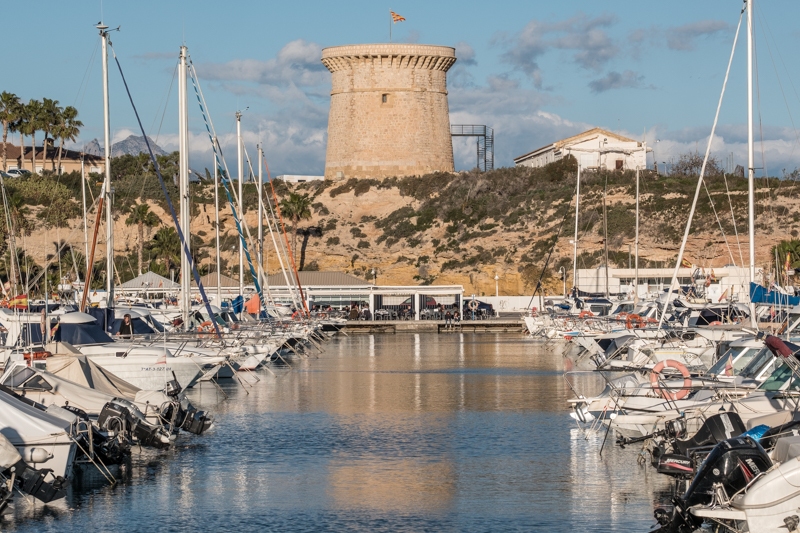 5_7
People and dogs were out and about, some still dressed for the winter: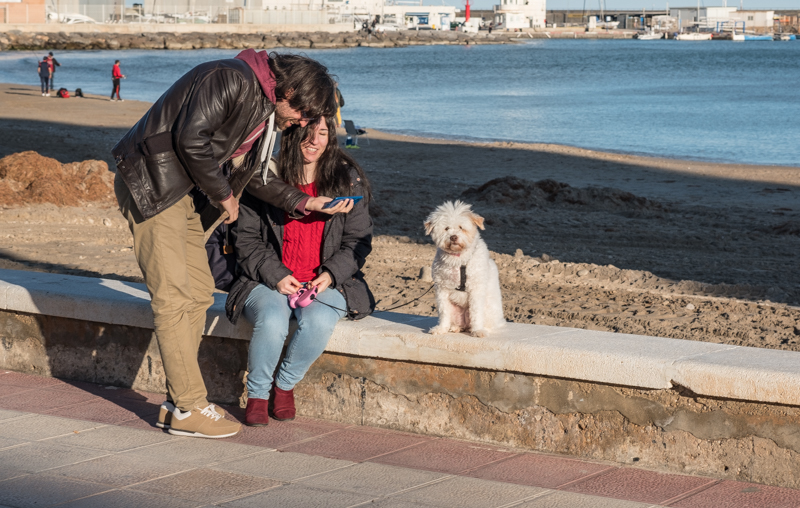 5_8
…while others were already in spring mode: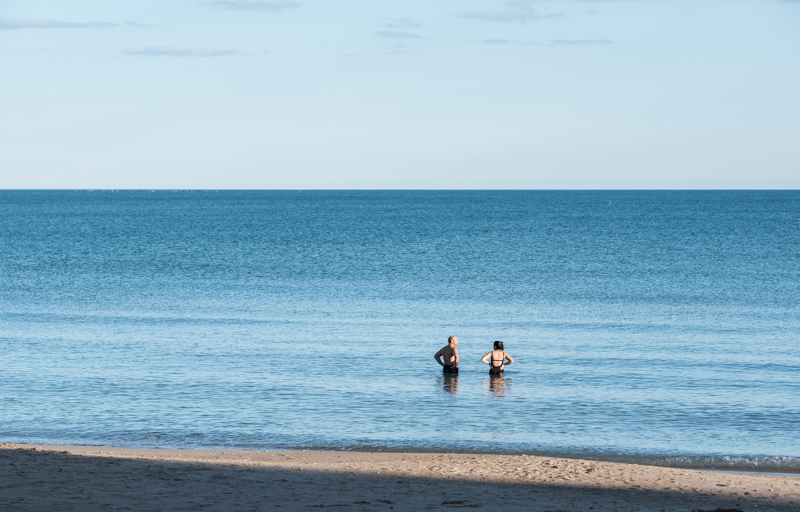 5_9
I was happy to see that the harbour kitties were around: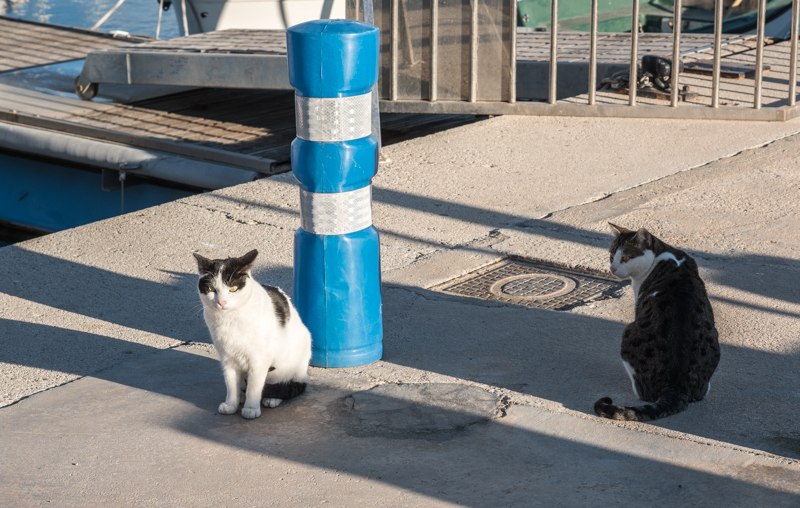 5_10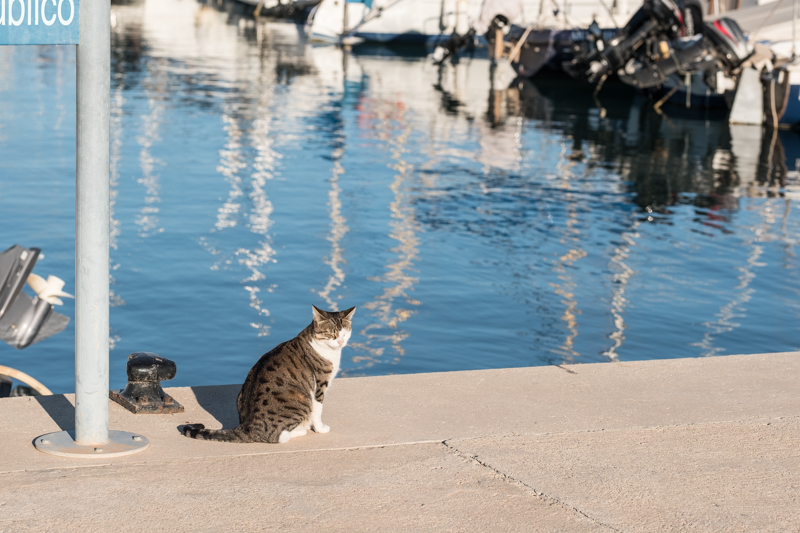 5_11
A young couple fishing elicited this cat's interest:

5_12
They were having good luck–I saw them catch two decent-sized fish within 10 minutes or less: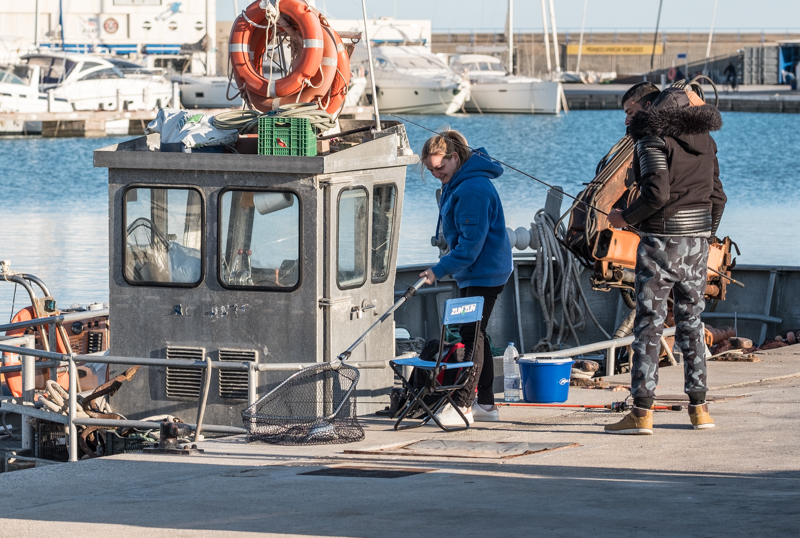 5_13
Staying with the fish theme, on Wednesday I had to take care of some administrative stuff at our town hall with my daughter Monica. While walking there, we passed this almost hole-in-the-wall fish shop. It is very unusual to see a dog inside a food store–it is strictly forbidden here, except of course for seeing-eye dogs. I guess this fishmonger considers his shop to be halfway outside, so he lets what I imagine is a regular customer get away with it: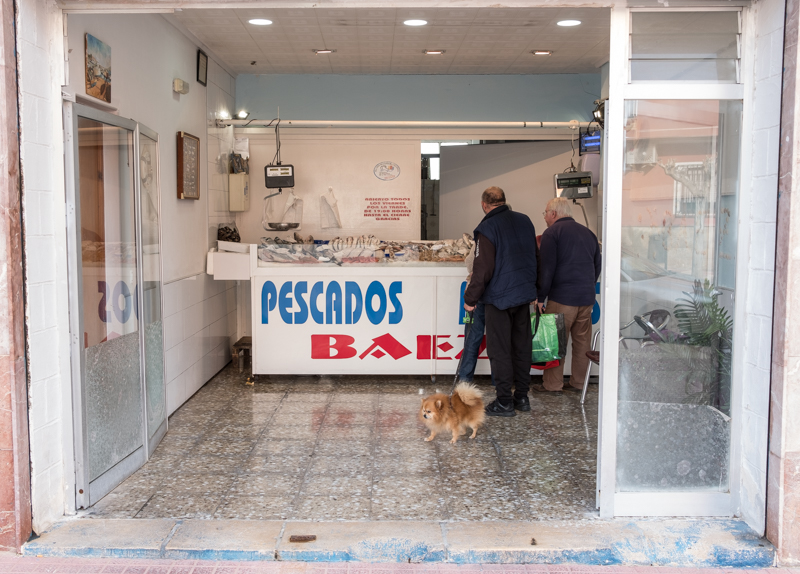 5_14
Formalities done, we went to a beach café for a coffee:

5_15
As always, we enjoyed watching the passers-by, two-legged and four-legged: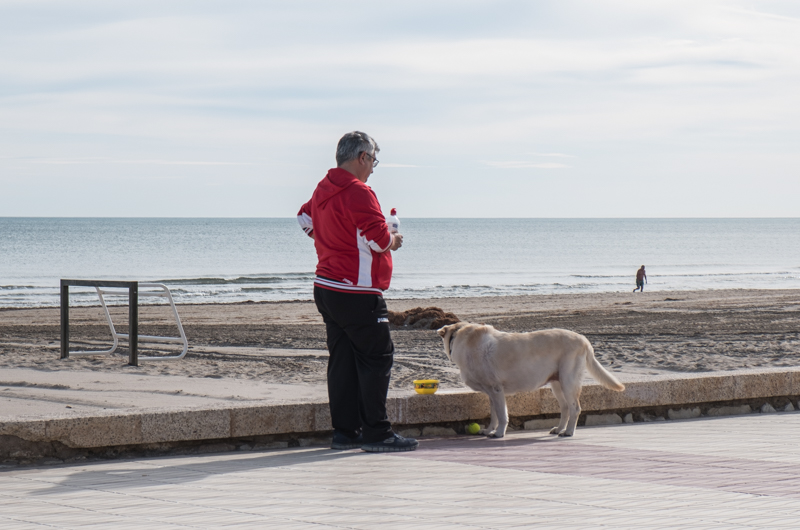 5_16
In late afternoon I took a bike ride, passing this line of people fishing on the beach in El Campello. As someone who does his fishing in the fish counter of the supermarket, I only vaguely understood that it must be related to the bad weather we had earlier in the month. Indeed, a co-worker explained to me that the storms of last week had driven lots of fish closer to the shore, making it easier to get a good catch: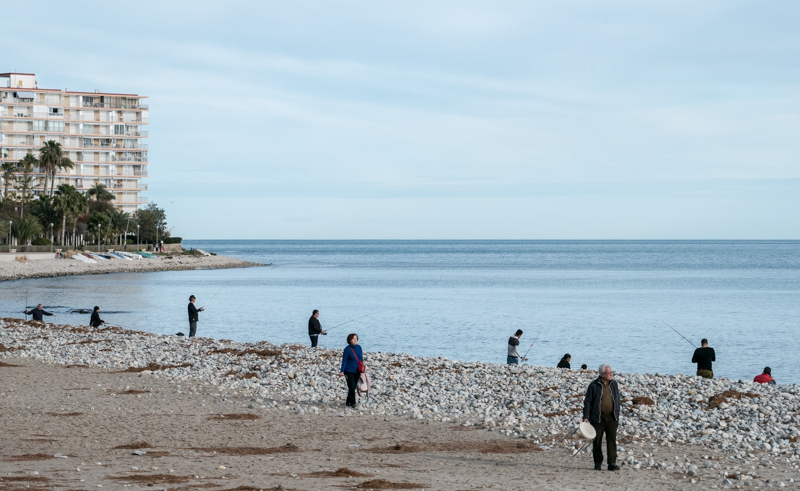 5_17
Once up in the hills, I stopped for some close-ups of the almond flowers: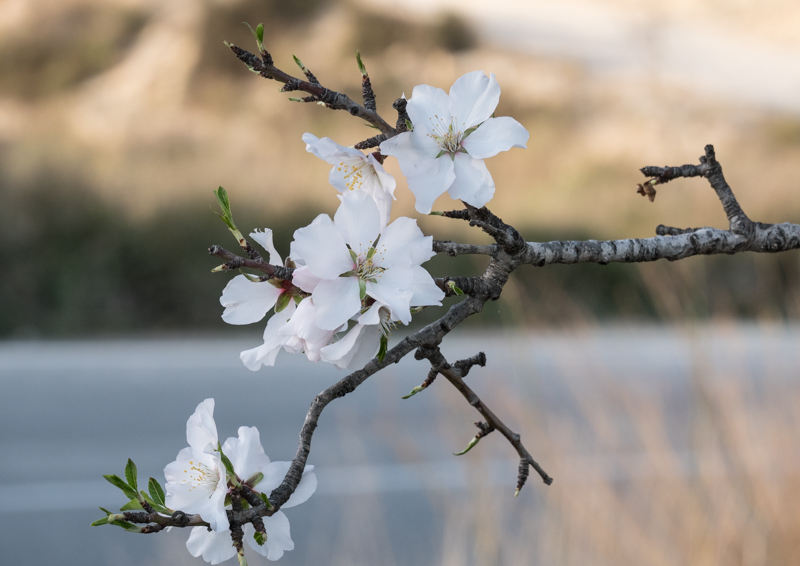 5_18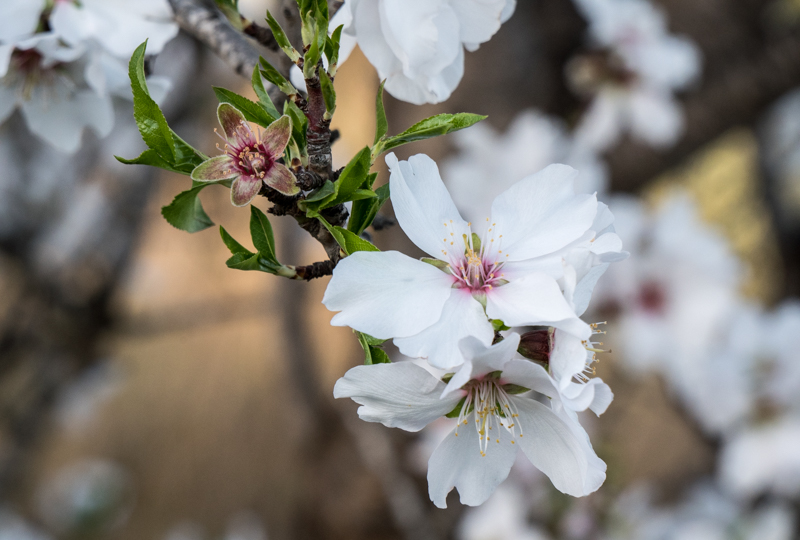 5_19
On the way home, I came across this flock of goats and sheep on the way home from pasture. They live on a farm next to the N332 road, perhaps 1 km from this spot. I always get impressed when I see a large flock like this under complete control by one herder and one dog: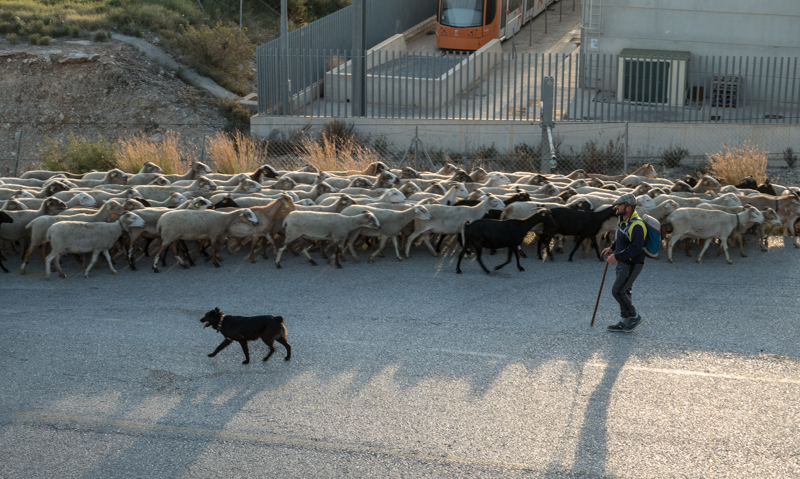 5_20
The car just has to wait:

5_21

5_22
A couple of days later, during my morning ride, I came across the same flock, this time on the pasture where they graze. I don't know who owns this land, but I assume that there is some kind of arrangement in place between the owner and the farmer. In this image one can see how close this is to the beach in El Campello: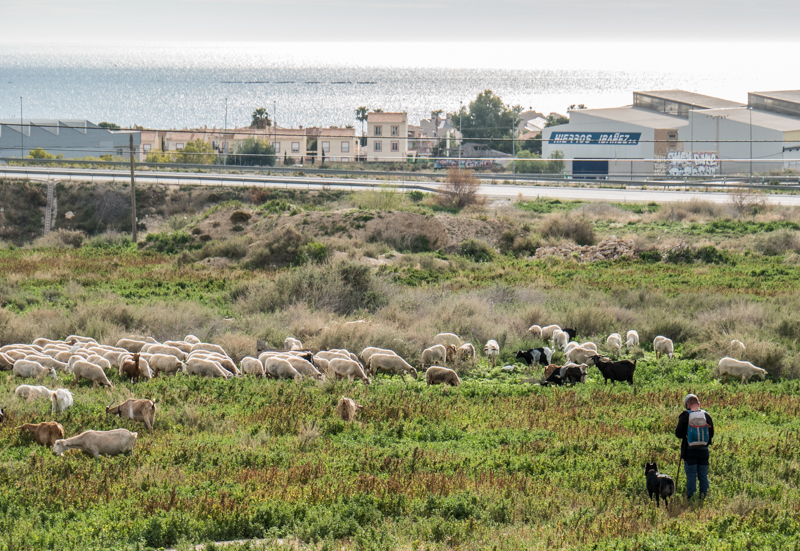 The remaining images are from the office. We had a charity run to support breast cancer research on Friday; and since it was the last Friday of January, we moved our customary "last Friday of the month" mid-day drink to Thursday.
5_23
It is now Thursday lunchtime, and the women bearing wine enter the kitchen, led by Ludmila: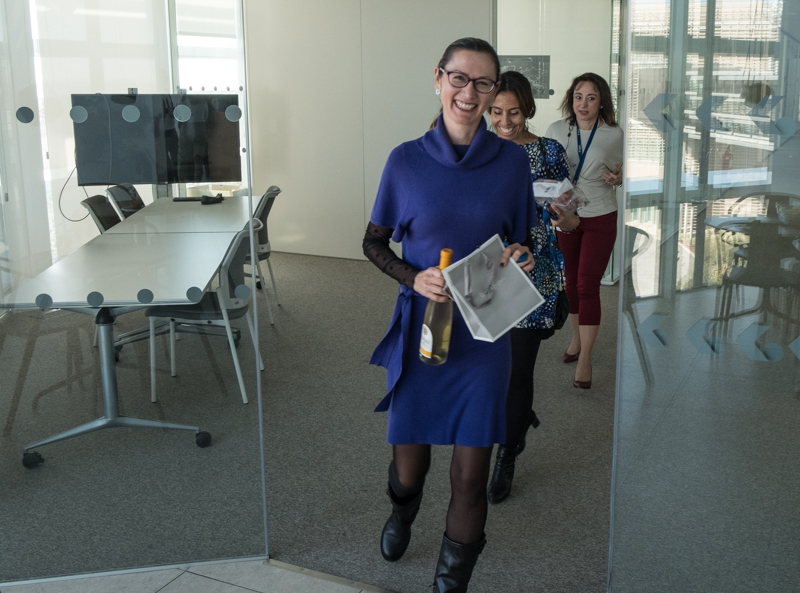 5_24
Many people brought stuff, there was no need to eat lunch that day: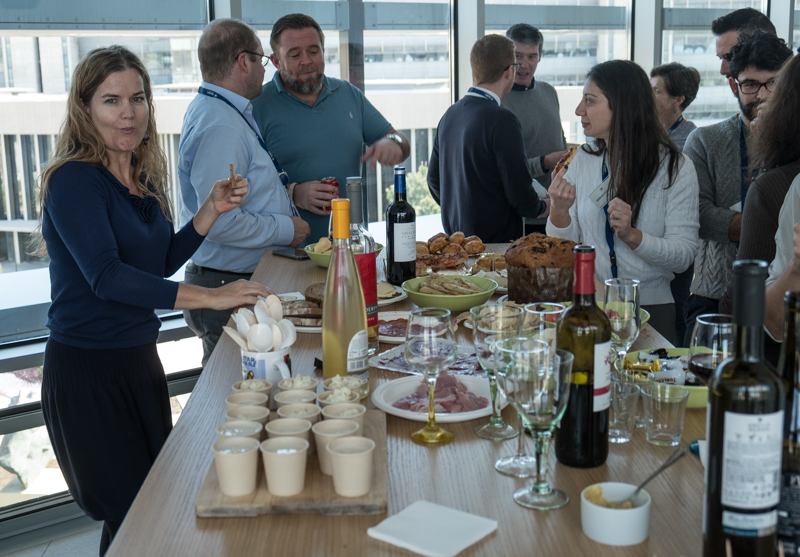 5_25
Conversation I: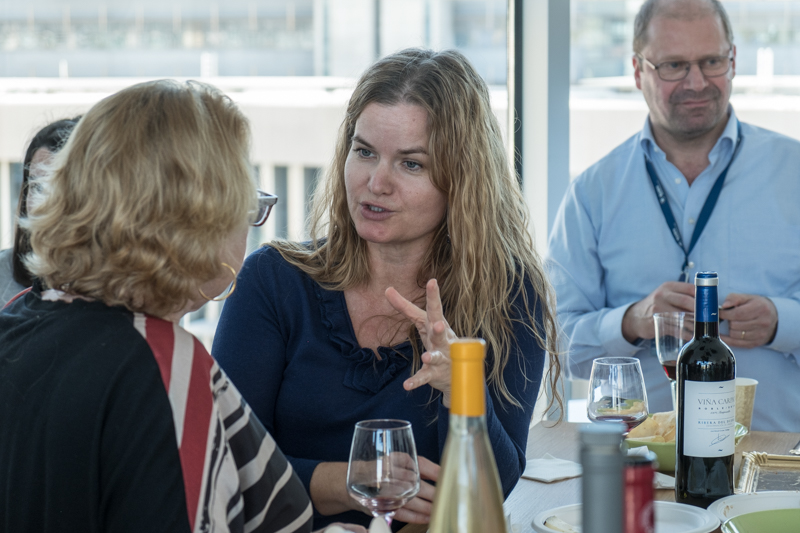 5_26
Conversation II: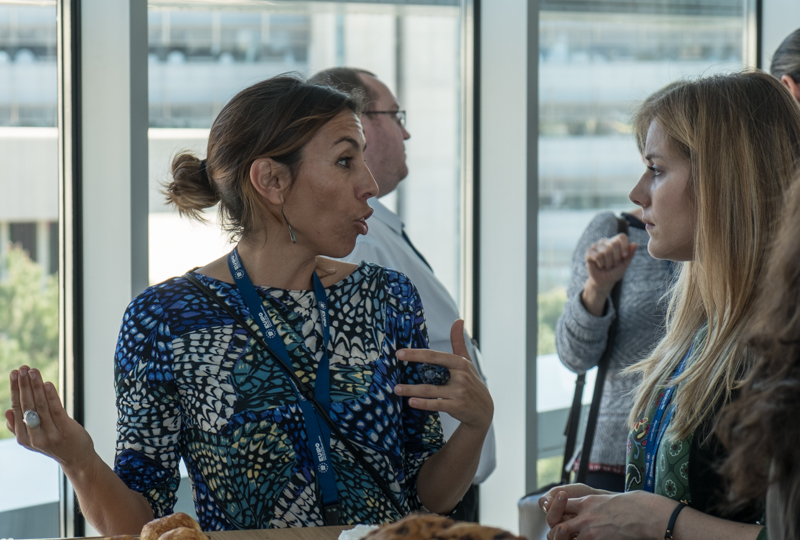 5_27
Juan doling out warm chorizo: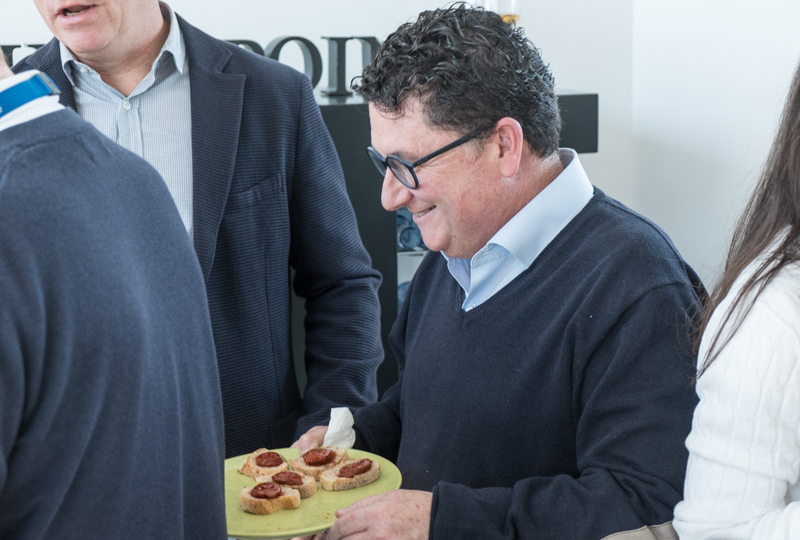 5_28
Studying the wine: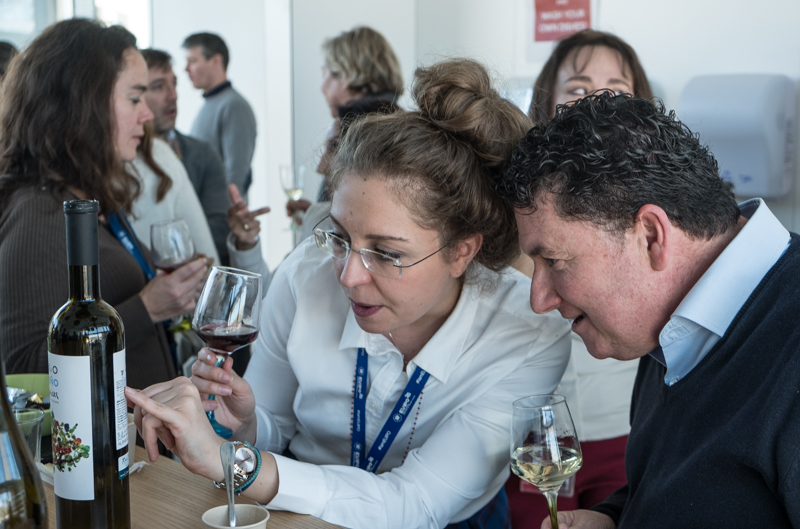 5_29
Eri poses for me: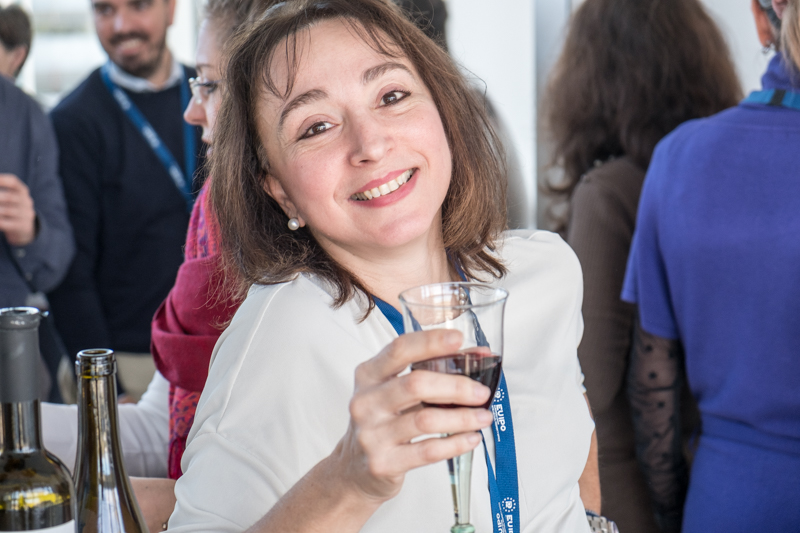 5_30
Friday was a momentous and sad day, the last day with the UK as a member of the EU. I got up early and went to the beach before sunrise. I took two photos of the pre-dawn atmosphere, one in colour: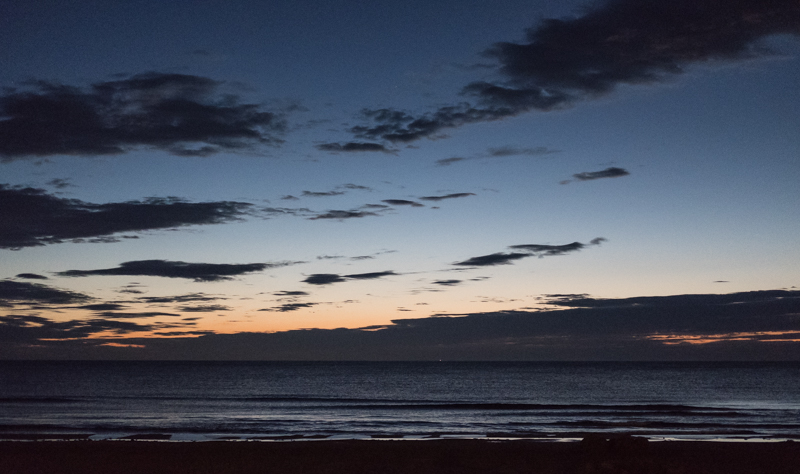 5_31
…and one in black & white: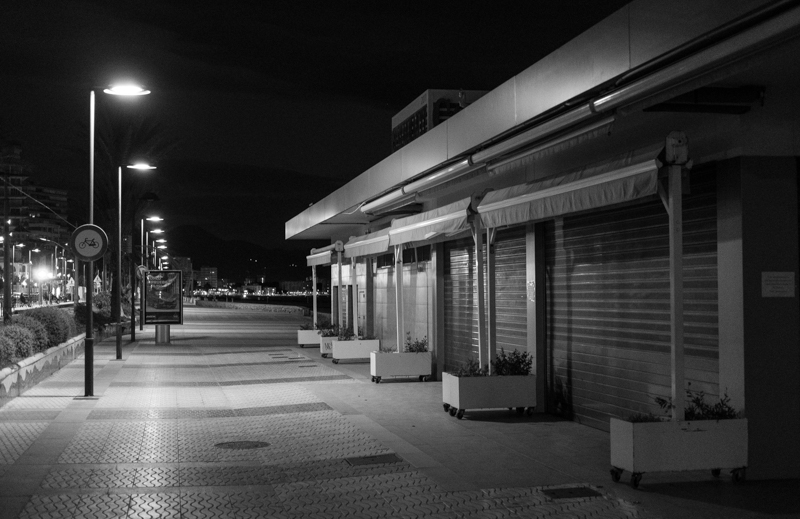 5_32
At lunchtime, the charity event started. It was a big success, with more than 300 employees taking part in the 5 km run or 2.5 km walk. My participation was limited to donating 20 Euro to the cause and of course taking pictures at the finish line, concentrating on colleagues from my department. This is Nicolas coming in: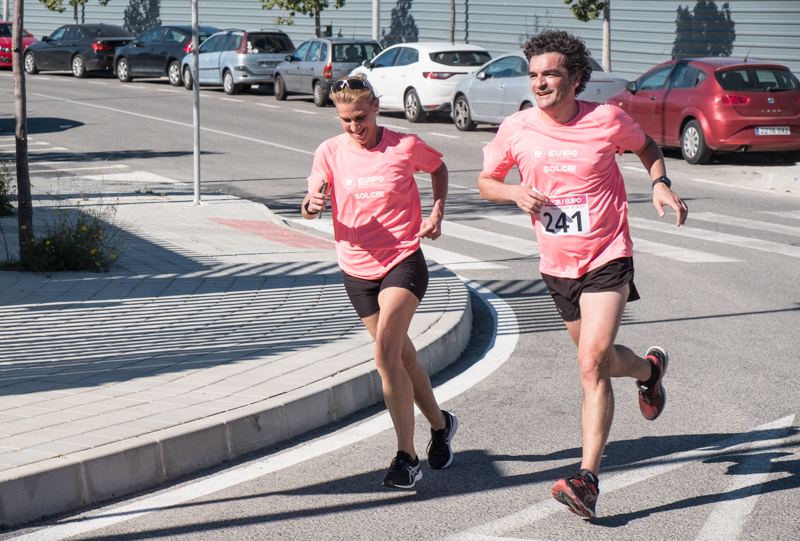 5_33
Kasia and Tamara: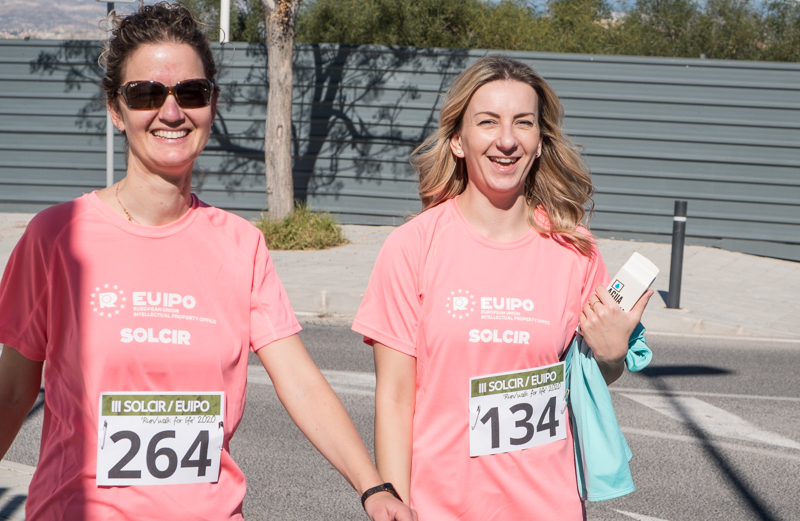 5_34
Our German/Venezuelan trainee Altair: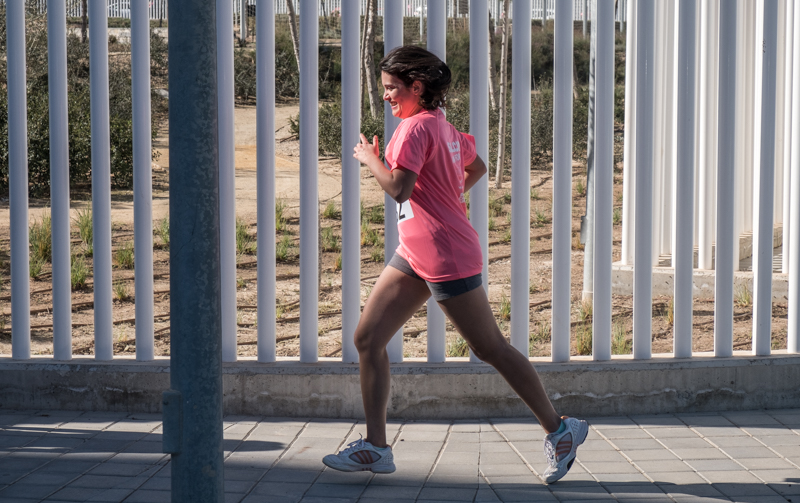 5_35
Charo from Finance: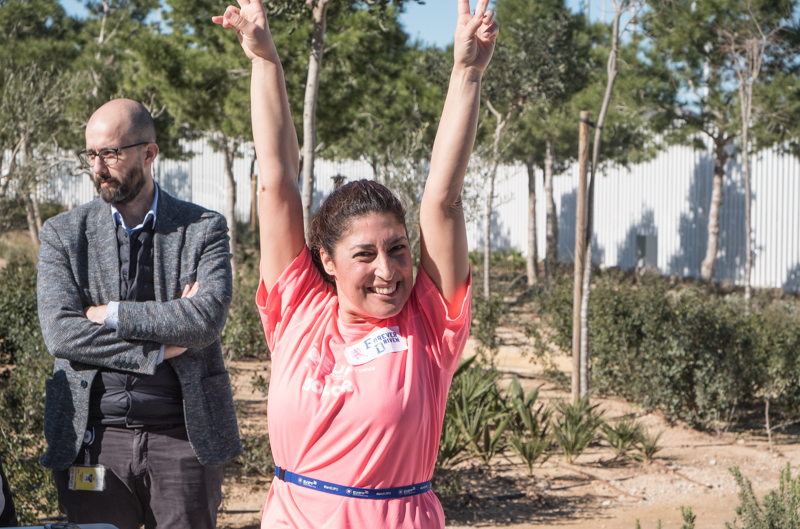 5_36
Finally, the last time Union Jack could be seen in front of our building. At midnight, it was taken down and replaced with the EU flag (to avoid leaving an empty flagpole). Who knows? Maybe one day we will be putting the Scottish flag here: